Do you hoard fabric? I sure do. I have a whole 3 drawer plastic Tupperware full of just fabric scraps. No, not large pieces (they're in a plastic dog food storage container.) Scraps smaller than 1'x1'. And no, I don't sew. I just have a lot of fabric pieces that I'm either sentimentally attached to (like pieces of the fabric that my granny taught me to sew on, or bite sized pieces of lilly.)
If you're like me, you might want to display some of your fabric in a frame. Here are 3 ways that I have framed fabric to make fabric wall art to get your juices flowing:

1) One large piece – have a fabric that you love? Maybe a bold pattern or bright color that you aren't quite ready to commit to a curtain or even a pillow? Stretch it across a canvas or tape it to a frame for a ten second statement piece.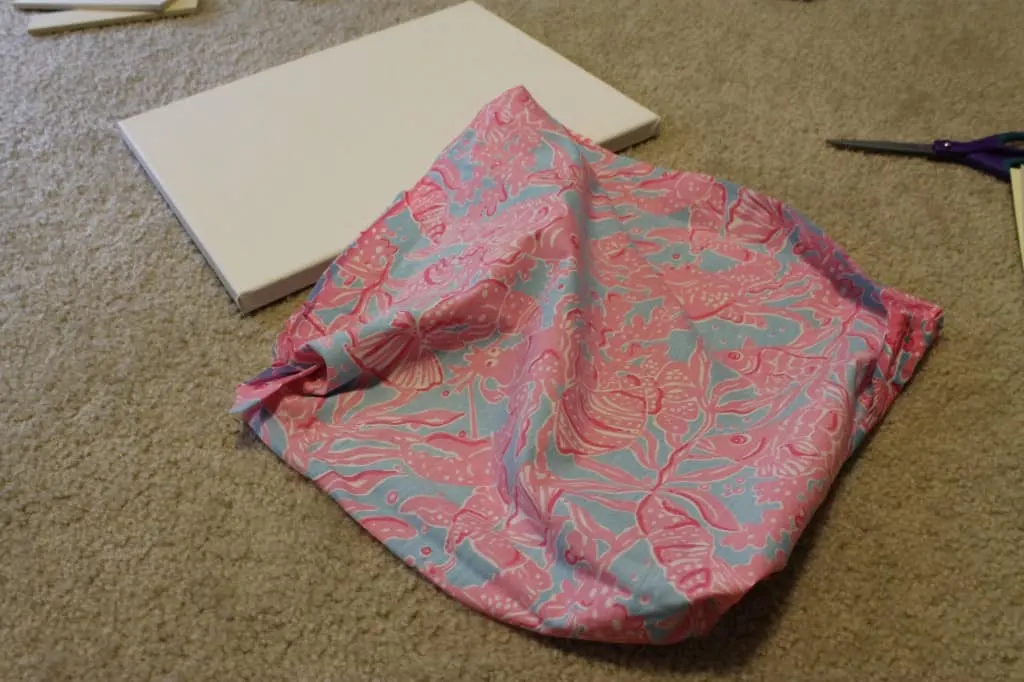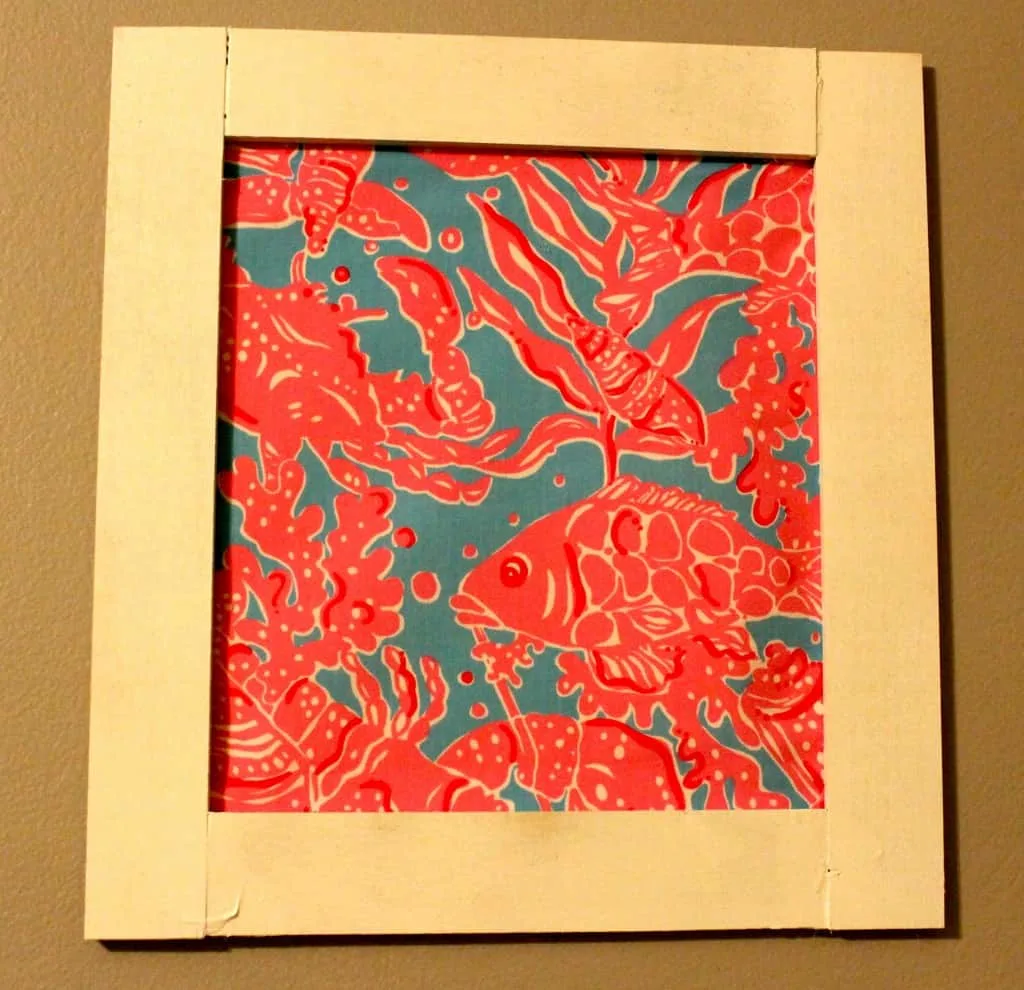 2) A collection of smaller pieces – I have a bunch of Lilly Pulitzer scraps that I love to use together. They have similar color schemes and are obviously similarly girly, so I think they look great as a set. For this piece, I cut 9 two inch by 2 inch squares. I left the raw edges but it would also be cute with a zig-zag cut. Glue them onto cardstock or canvas in a grid shape for a cute & easy display.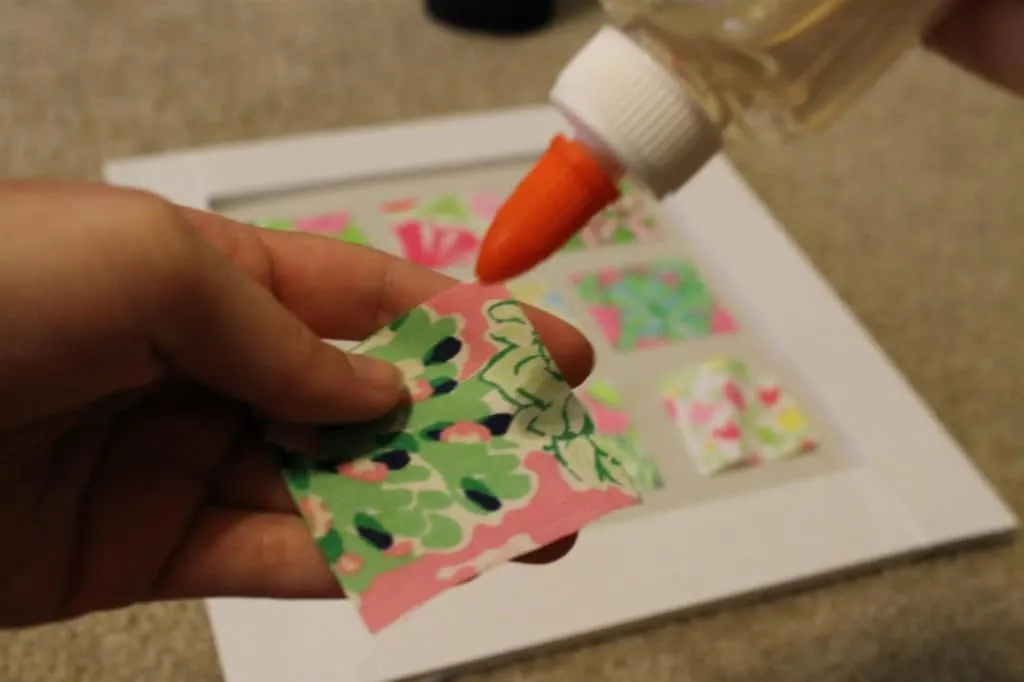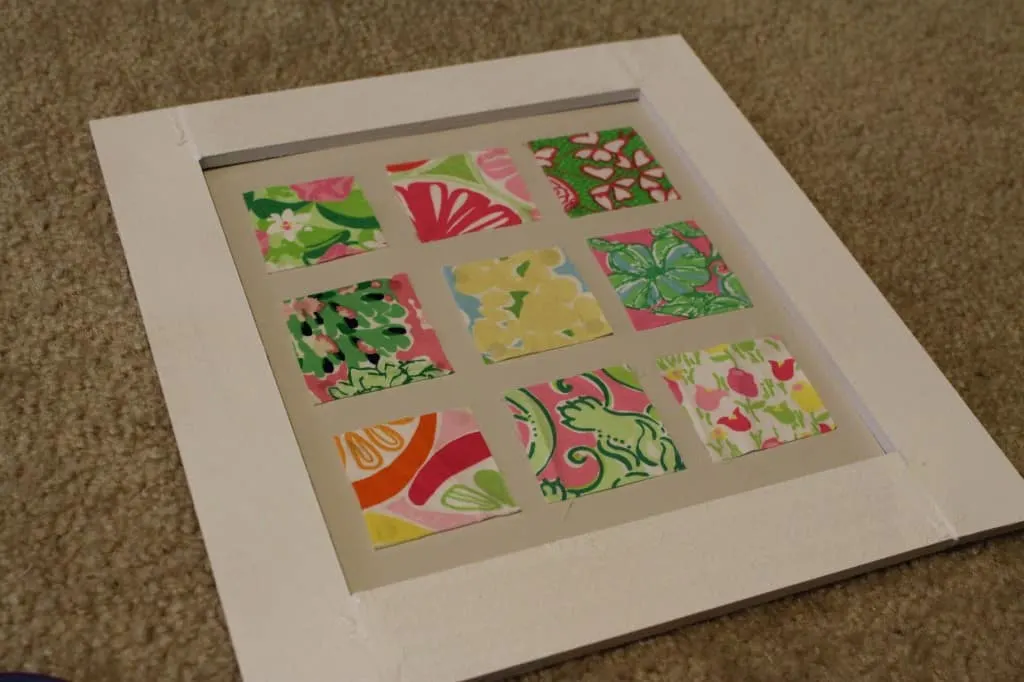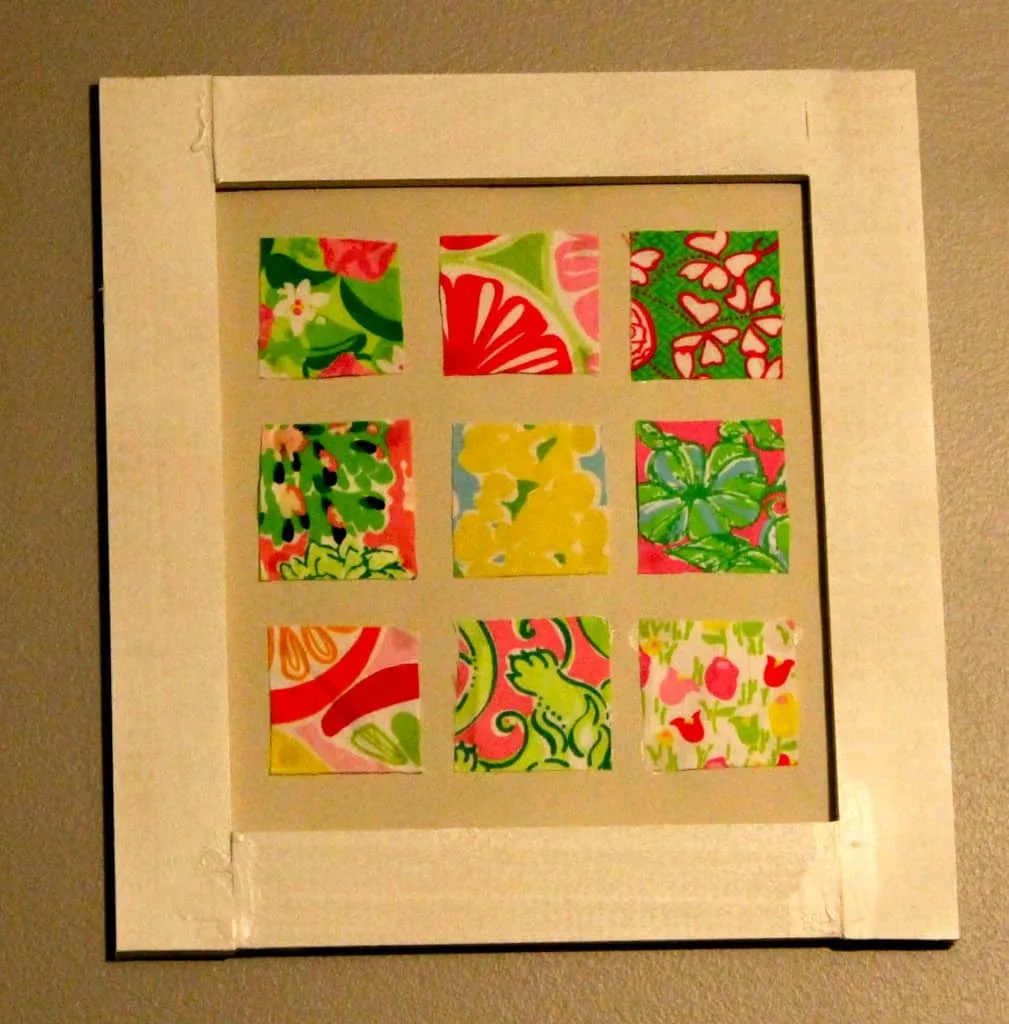 3) Tons of random scraps – I have tons of fabric scraps. Whenever I do a project, I like to save every left over sliver "just in case". This has resulted in a whole huge 2' x 2' drawer full of pieces smaller than a dollar bill. If you're similarly minded, you might be looking for a way to use up some of the pieces. I cut tons of fingernail-sized rectangles and glued them on in a mosaic-like pattern.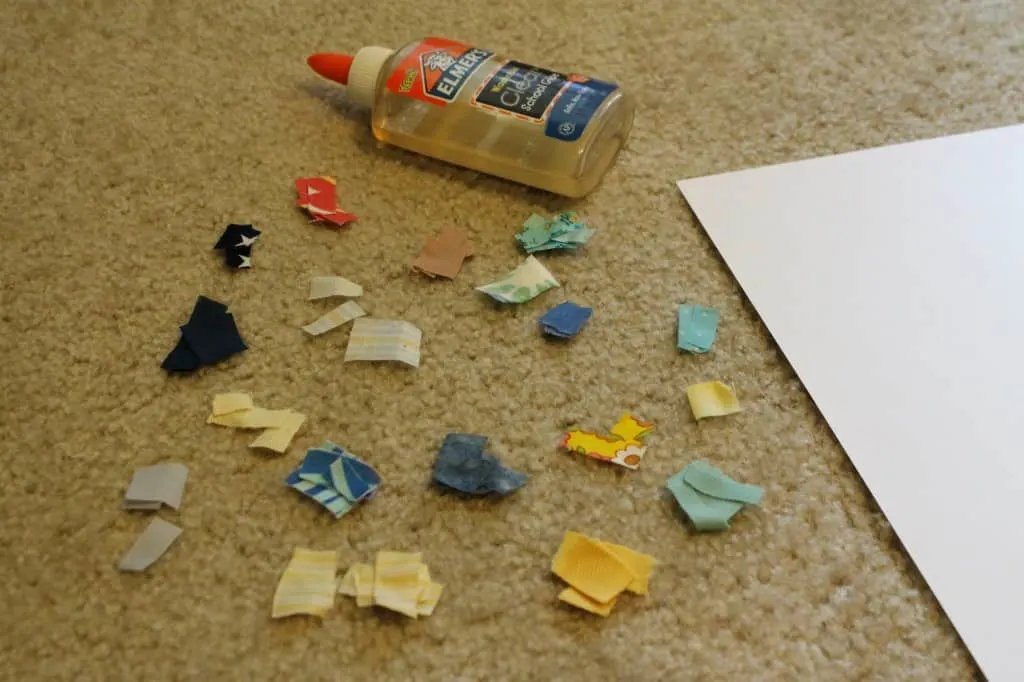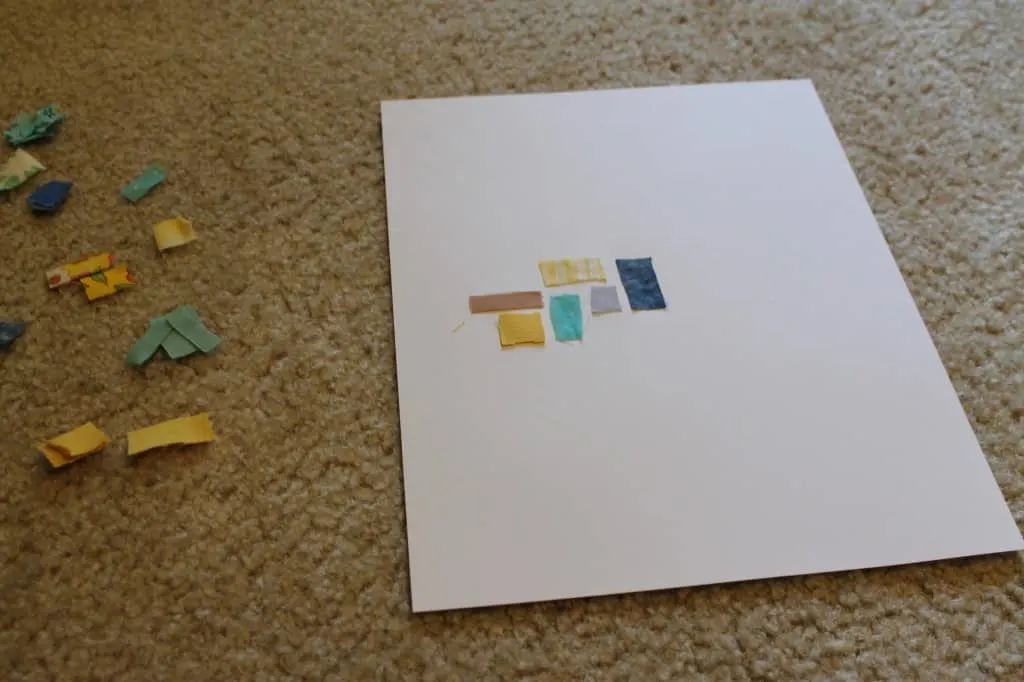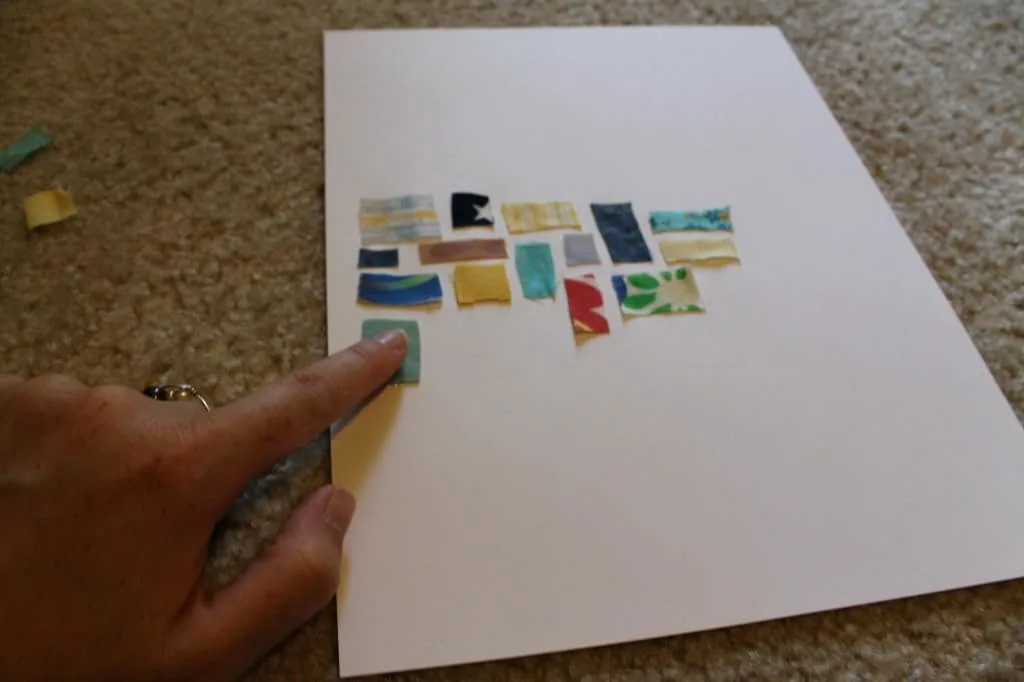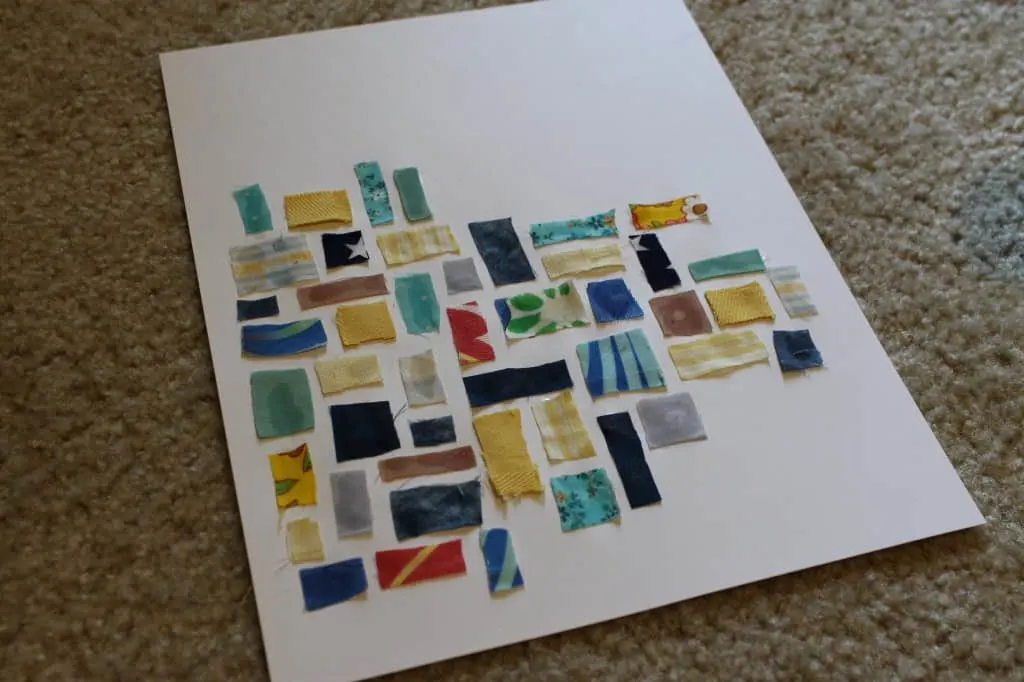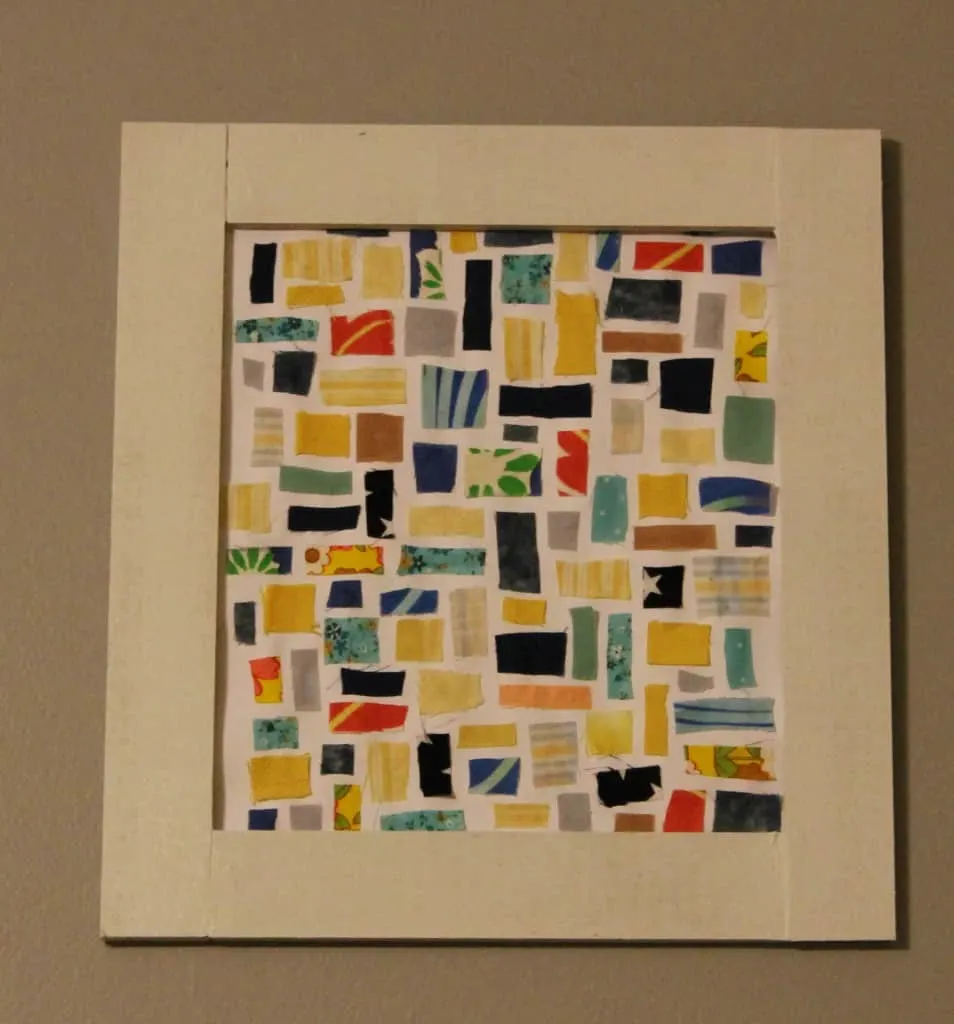 All of these pieces were attached to cardstock using regular tacky glue.
Have you ever framed fabric? Share it!