I don't know why, but this was one of my favorite projects for the entire wedding. The layout of our venue is kind of weird, so we had an unusual table arrangement. We knew it wouldn't be super-intuitive to figure out where each table was or where you were supposed to sit. So we made a seating chart sign!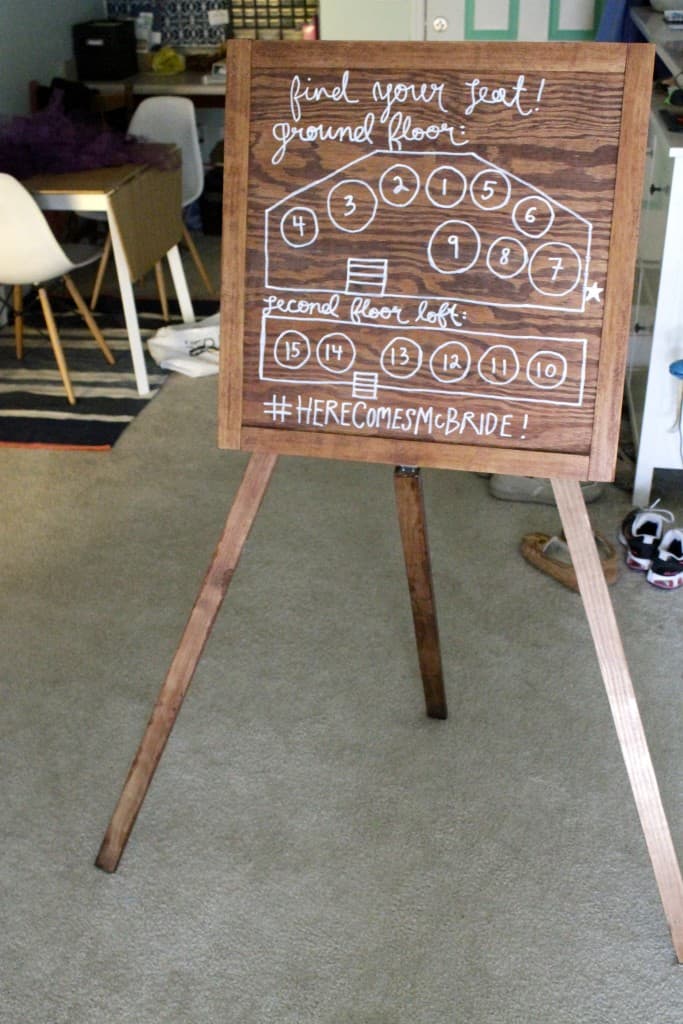 I had a vision of basically making a sign that was also a tripod/easel. I started by taking a pre-cut 2'x2′ piece of wood and staining it. I also cut some pieces of scrap would and stained them too.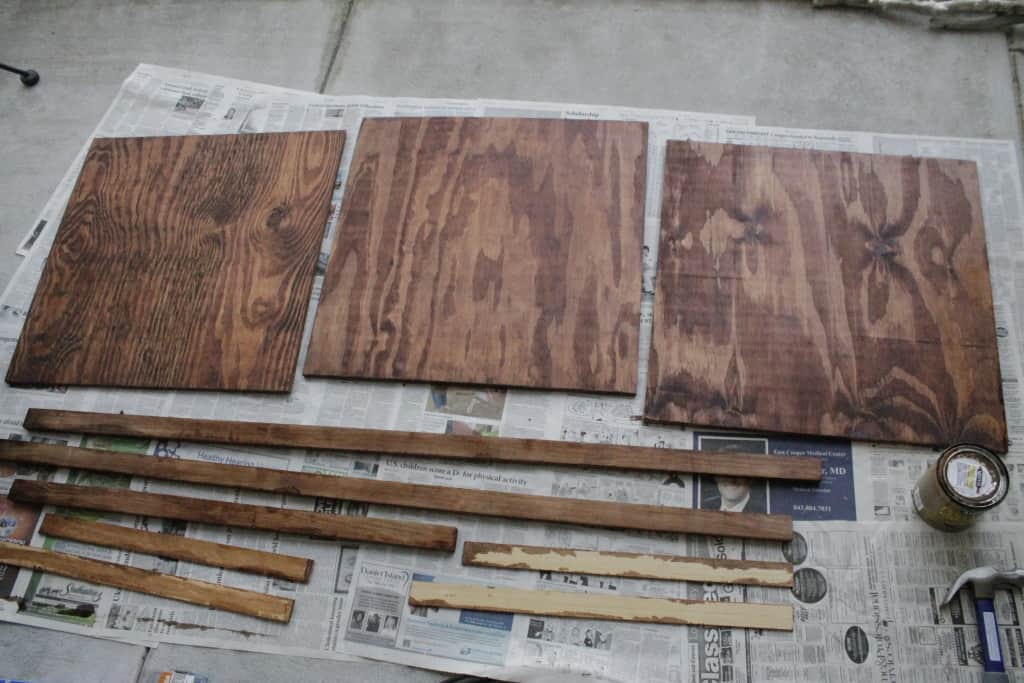 I used some thin slats of wood, that we had used when we made our fake board and batten in our guest bathroom, to create a border. I used wood glue to secure them and clamped them down to dry.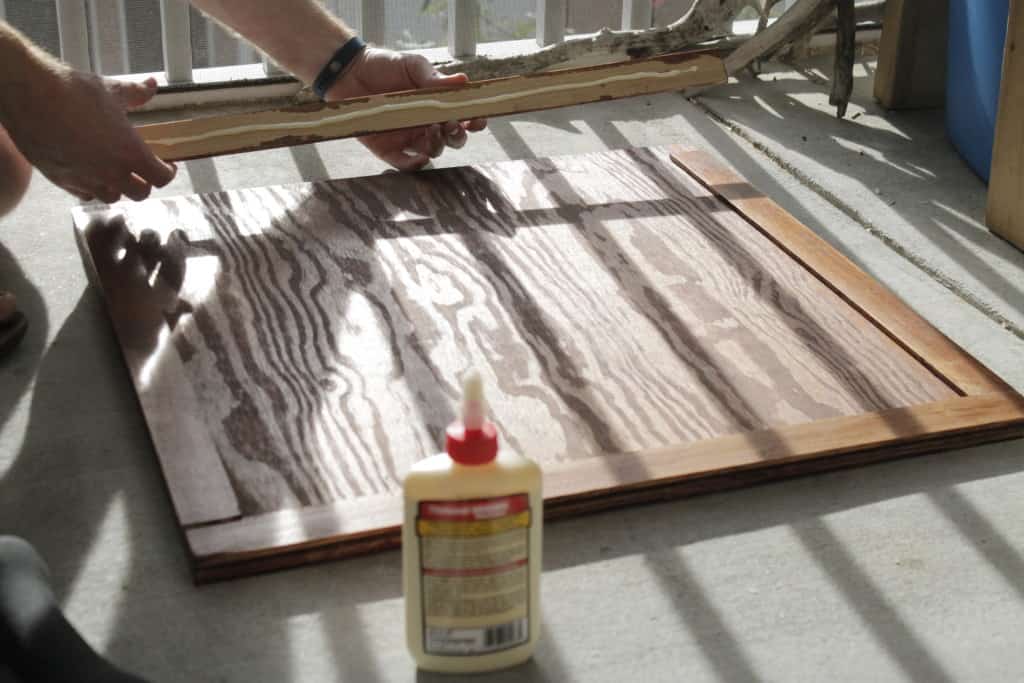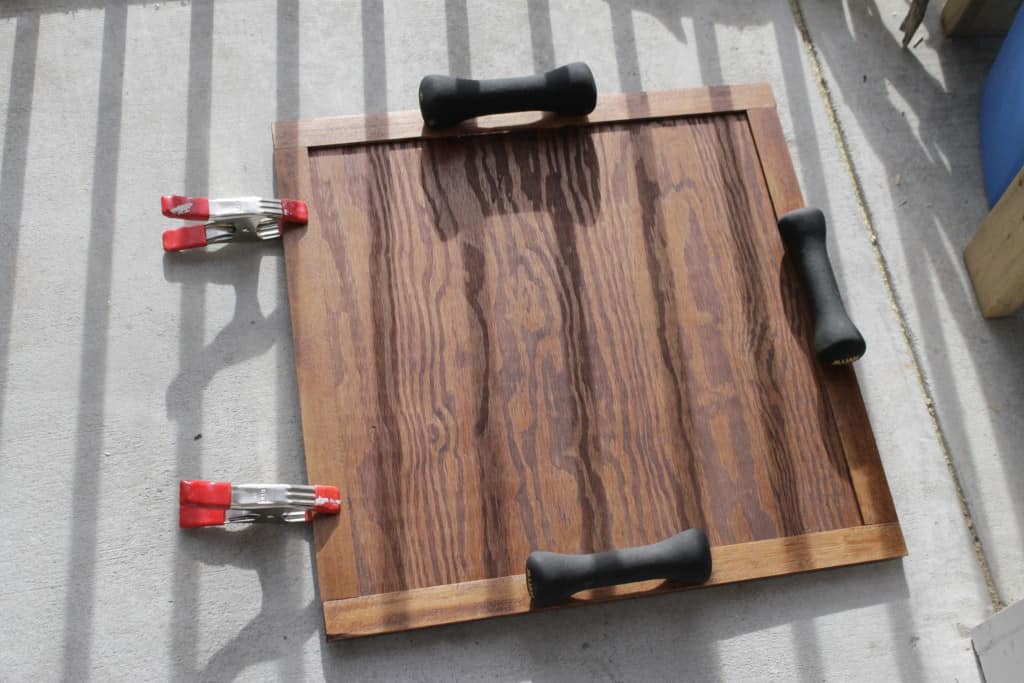 After everything was dry, I flipped it over and attached the scrap wood posts to the back to form two legs of a stand, basically turning the whole thing into an easel.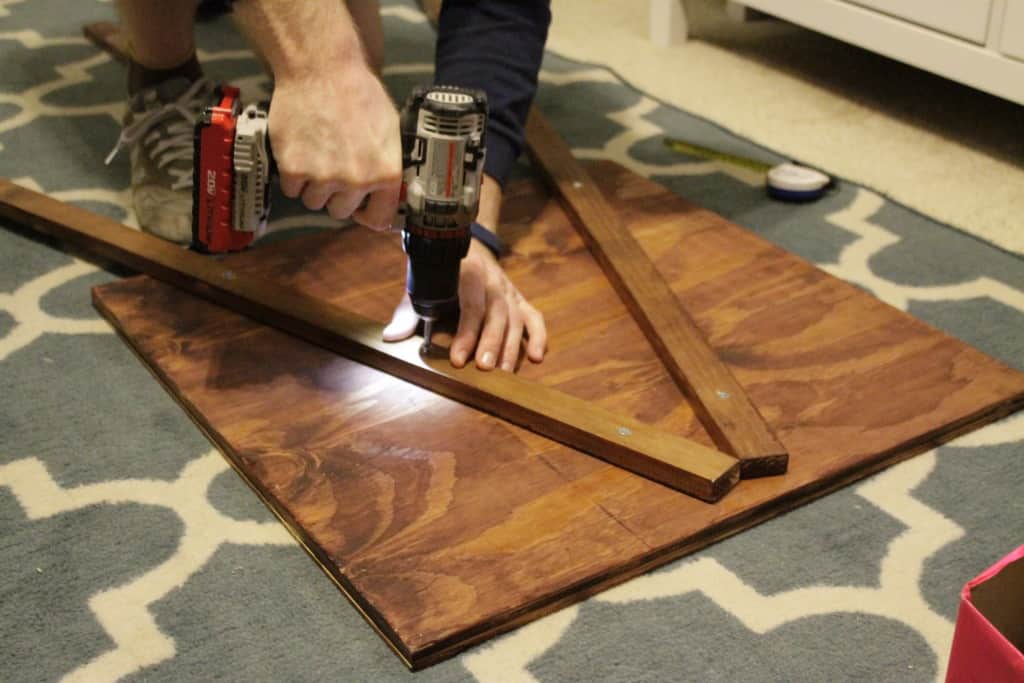 The next step was to add the third leg of my tripod. I didn't want this thing to permanently be in tripod mode, so I added a small hinge to the back of the board and the leg so that the leg could flip up and make the whole thing flat.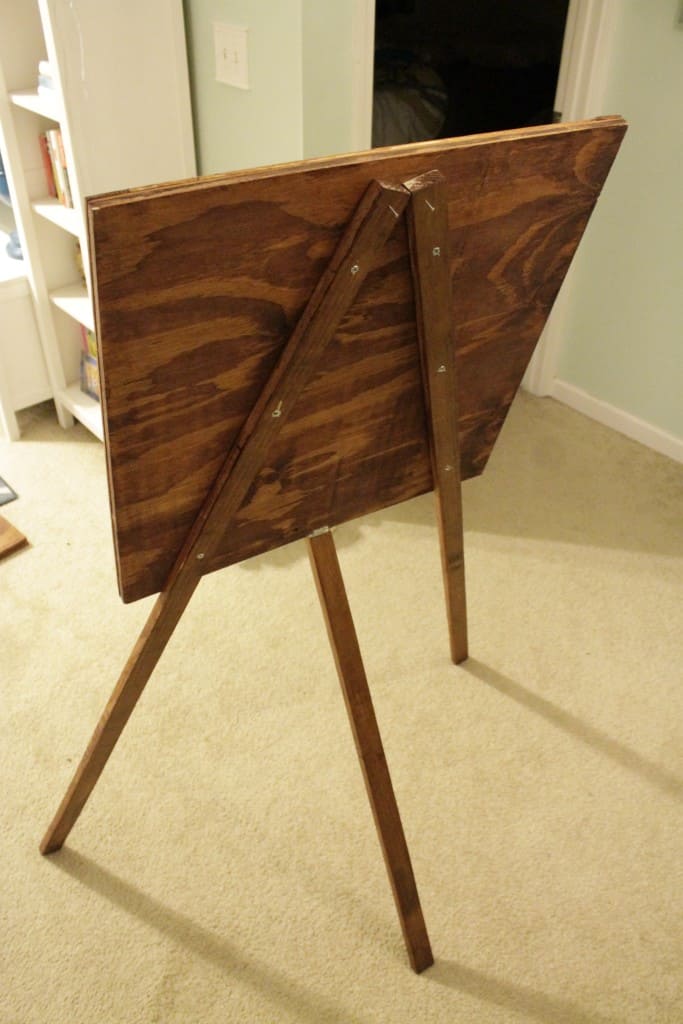 It was kind of flopping around and sliding side to side when I would carry it, so I added two little nails that were tight together that I could pop the leg into to make it stay.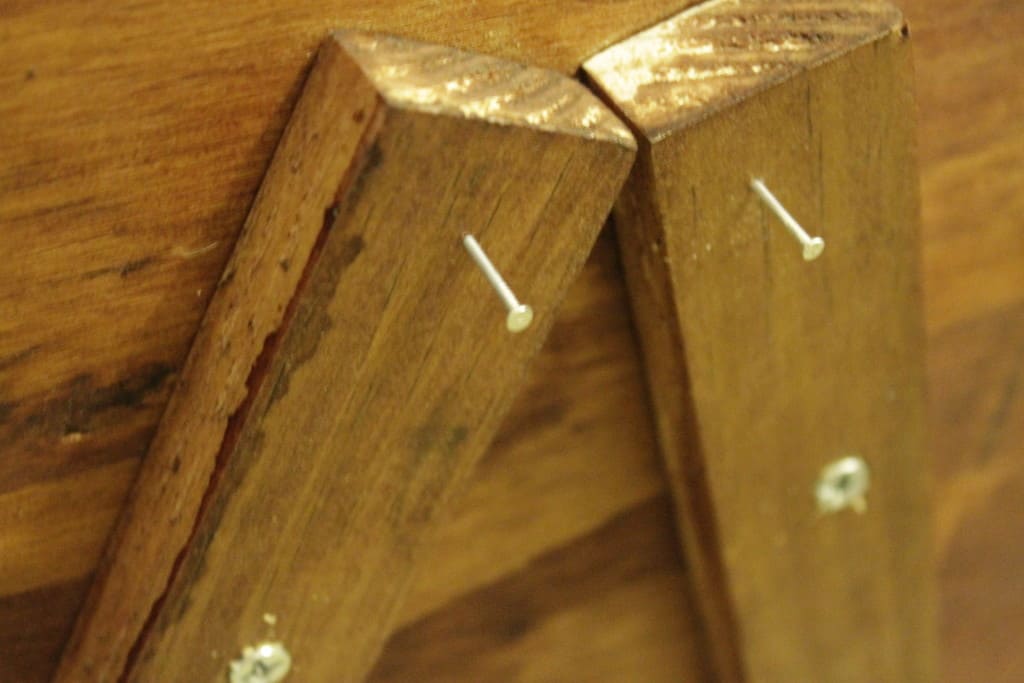 Finally, we had to paint the table layout on the board. First, Morgan drew the outline and words with chalk and then we painted over it with a paint pen. A damp cloth removes all traces of the chalk!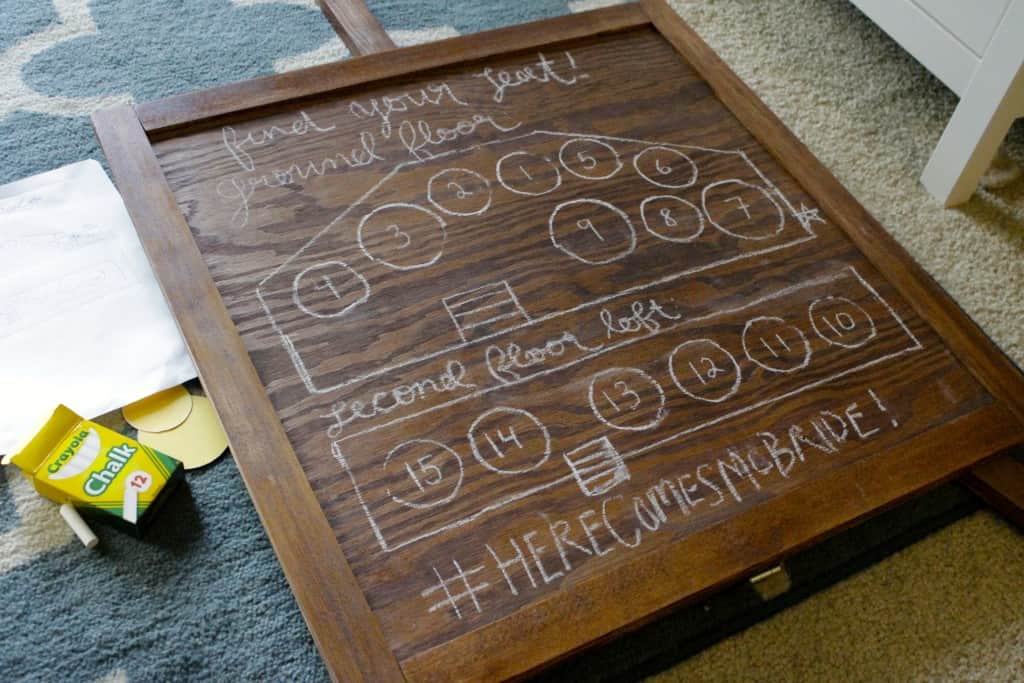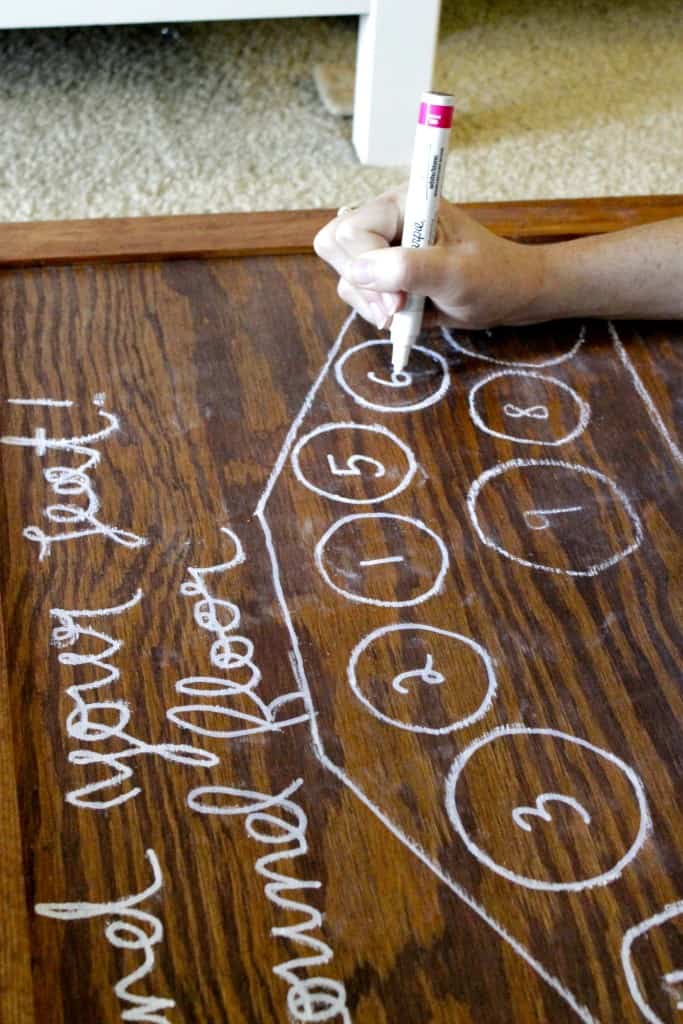 In the end, I think it turned out great!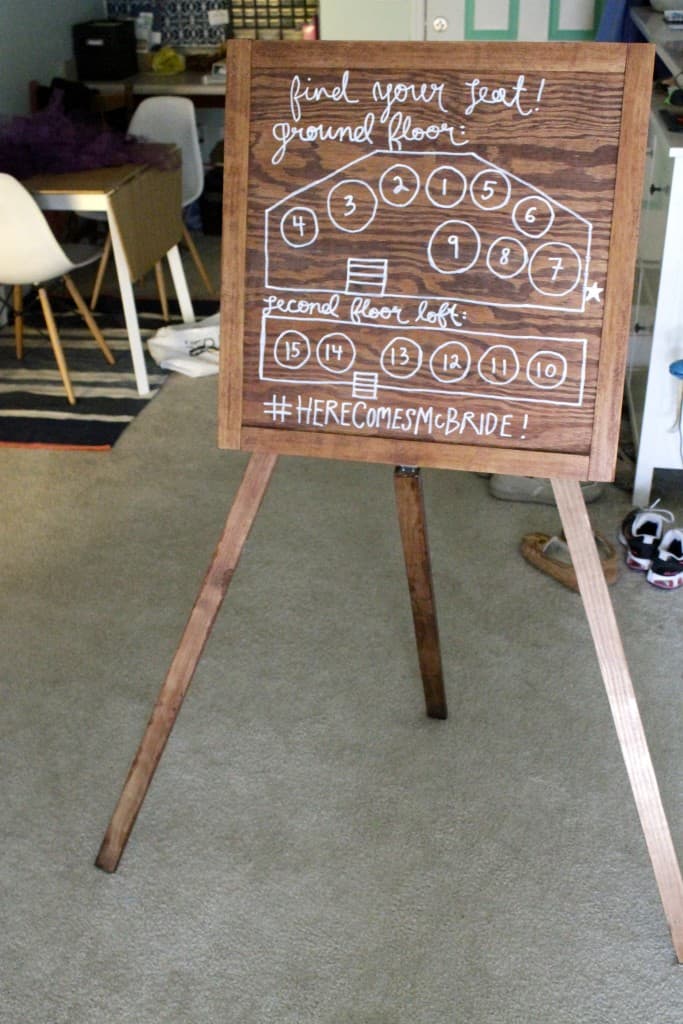 UPDATE: Our table layout changed AFTER we already painted this sign. We Googled and found that you can get paint off using nail polish remover. It works, for the most part, but you have to do some extreme scrubbing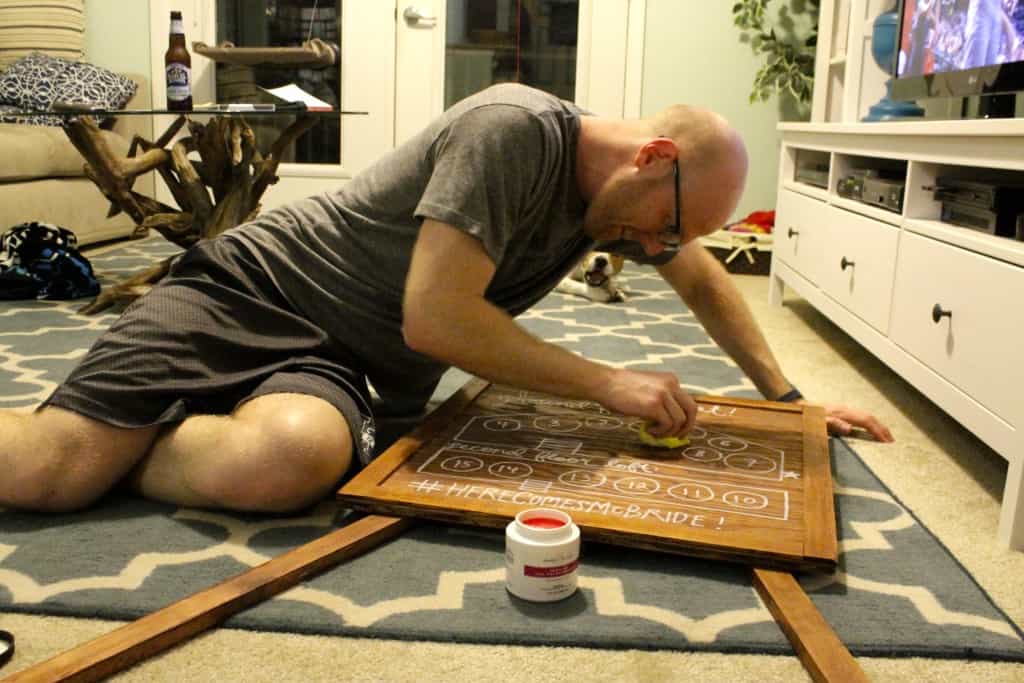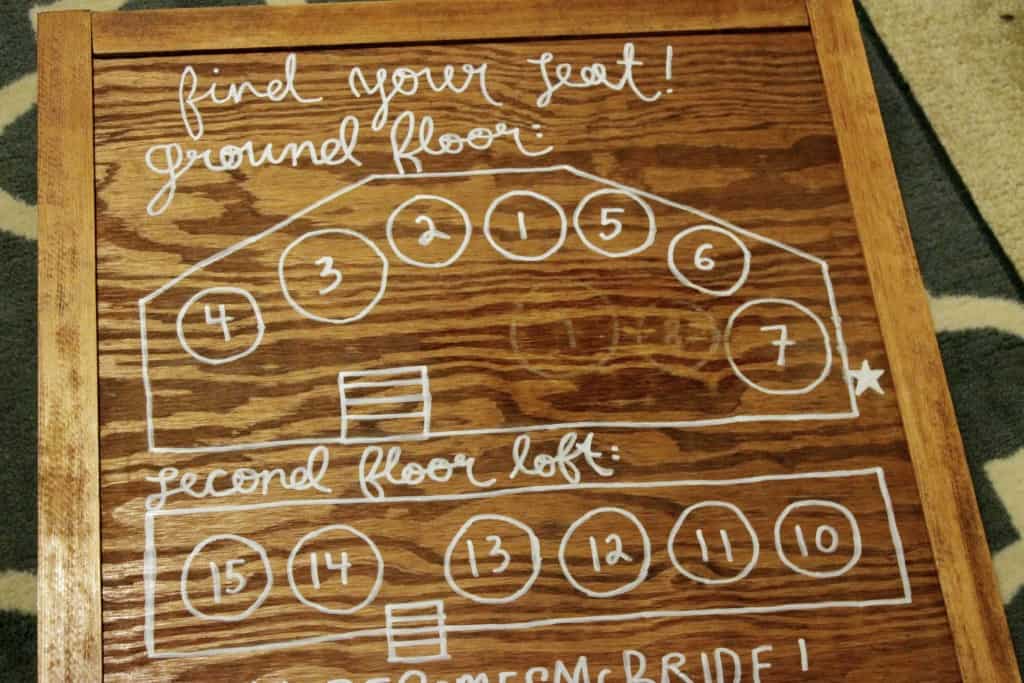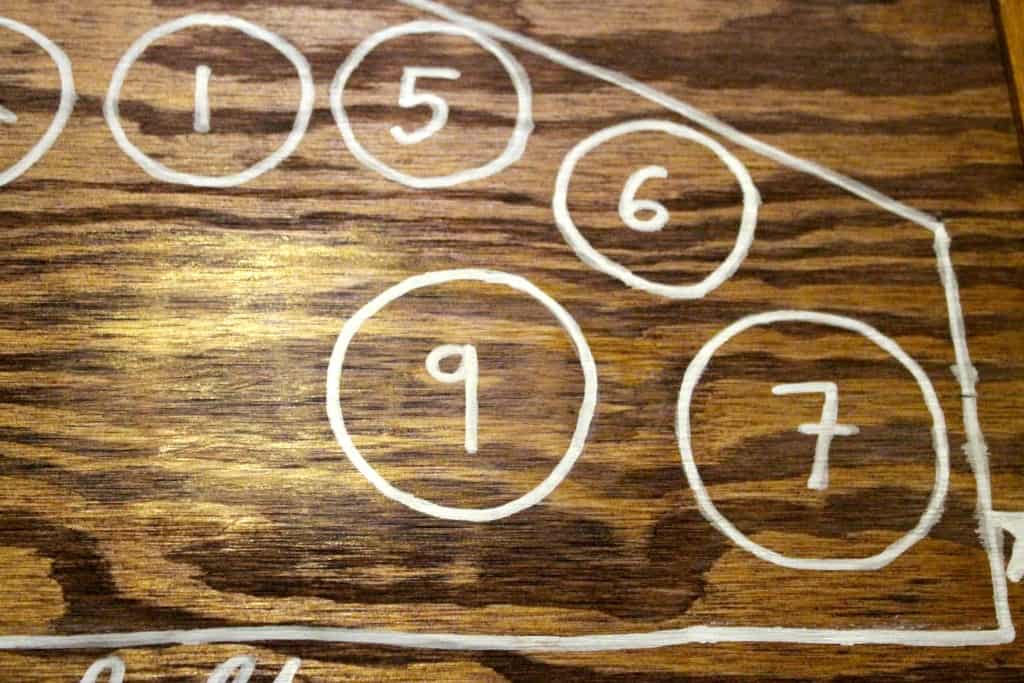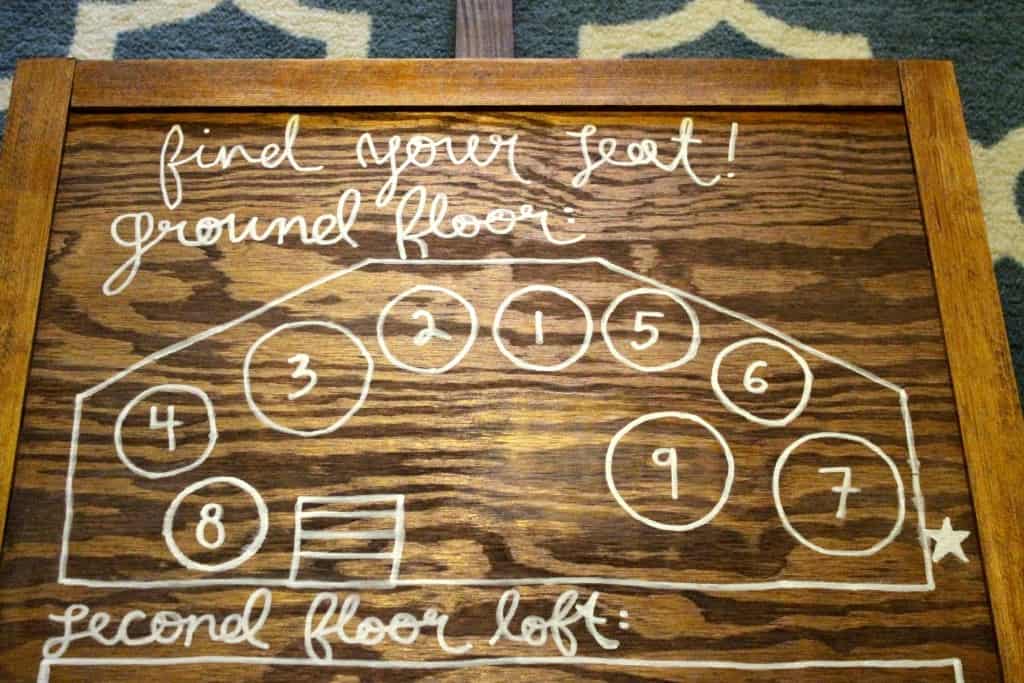 We removed the two tables that changed, lightly sanded, then restained that area. Finally, we repainted the tables in their correct places. I think that you couldn't tell unless you knew that it had been there.