Ever since getting engaged, we wanted to throw a low-key engagement party with some of our local friends. We've also been wanting to grill out at the pool in our complex (it's even on our 101 in 1001 list), and we thought this would be a great opportunity to have a summer party at the pool!
We set a date for a Sunday afternoon to hope that there would be less random people at the pool and it would be less likely that other people would be using the grill. Turns out, it was a little cloudy so there wasn't anyone else there at all! It was perfect. Earlier that day, we went to Costco and bought a bunch of ground turkey, corn on the cob, chips and watermelon. Some other people brought some sides, so we ended up with a smorgasbord of food.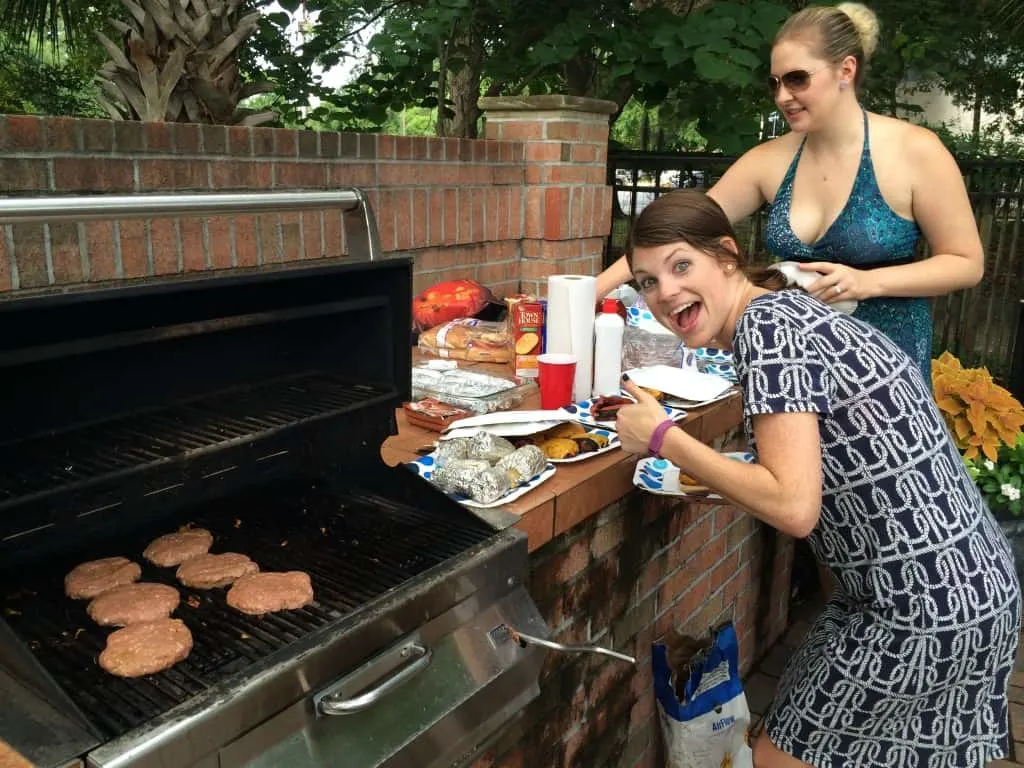 After a slight difficulty of getting used to the charcoal grill that I had never used, we fired up all the burgers and hot dogs and corn on the grill. People hung out and had drinks and lots of people got to meet each other that are very special to us but had never met each other before. We were happy that everyone could meet well-before the wedding. A few of the kids that were there swam around in the pool and got all the attention when they made a mess of their food.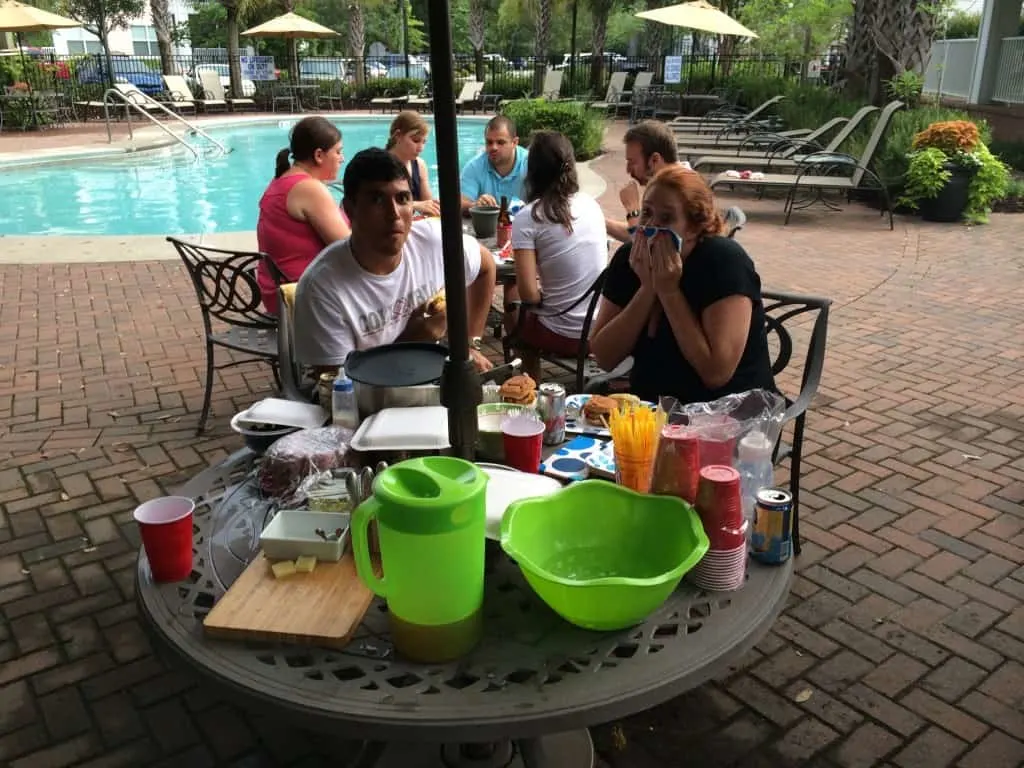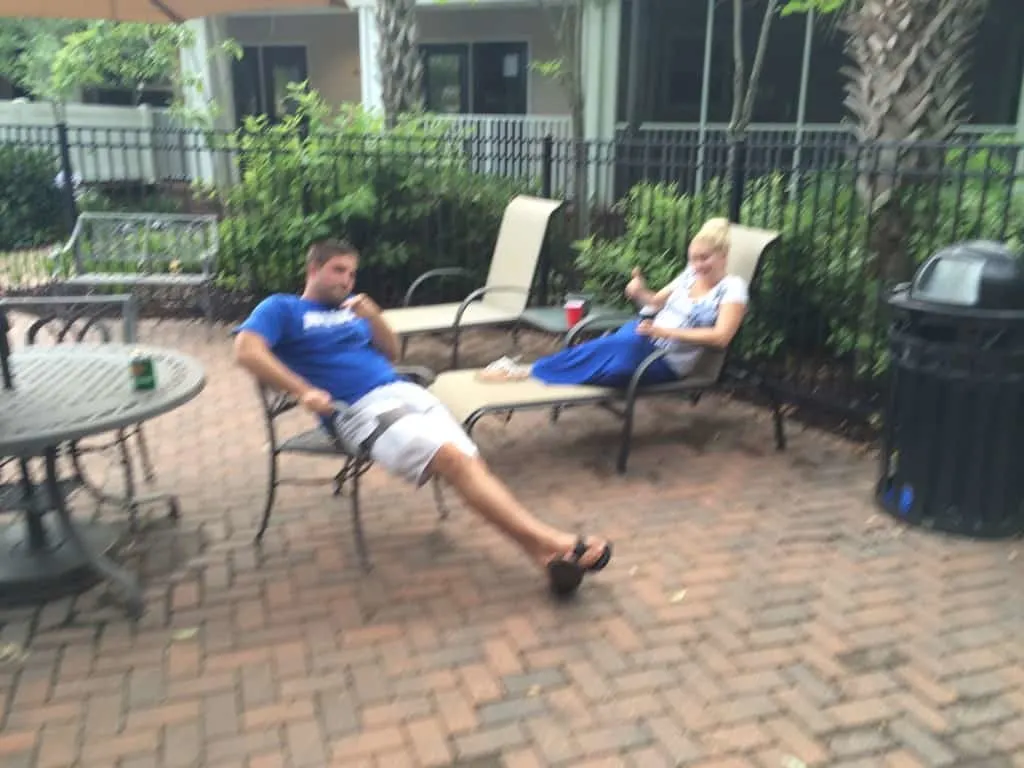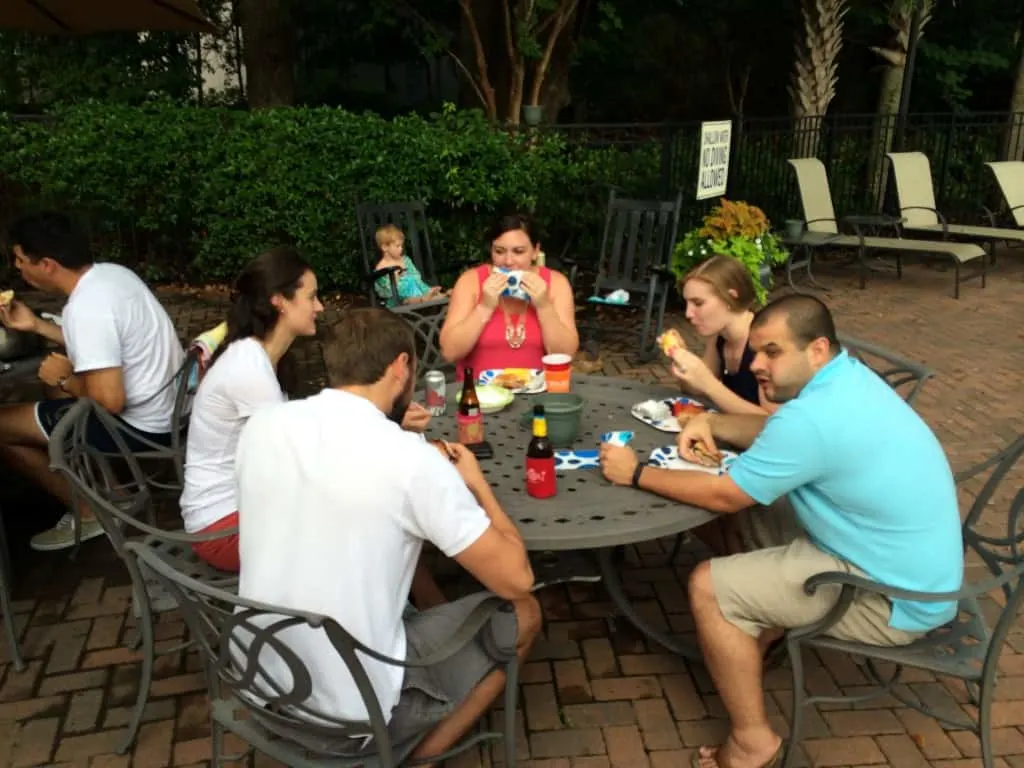 We didn't get a lot of pictures, and the ones we did get weren't very good, but we were too busy having fun! We had a great time at our grill out and were able to cross off another 101 in 1001 while spending time with our friends.
Keep following along as we have more pre-wedding events!