Looking for cheap stocking stuffers or small gift ideas? Here are a ton of DIY stocking stuffer ideas that you can make for Christmas gifts this year!
Christmas time can be overwhelming with all of the gifts you are expected to buy and give out.
On top of big gifts for friends and loved ones, you are expected to fill stockings, too!
I know that a lot of people really love stocking stuffers. We honestly fill our stockings with candy (Reeses trees for life).
But, if you are wanting to fill your stockings without emptying. your piggy bank, how about some homemade stocking stuffers!
Today I have rounded up a ton of tiny handmade gift ideas.
A lot of these DIY gifts fall into one of the following categories:
Beauty items
Small home decor crafts
Candles and soaps
Simple recipes
They make the perfect stocking stuffers!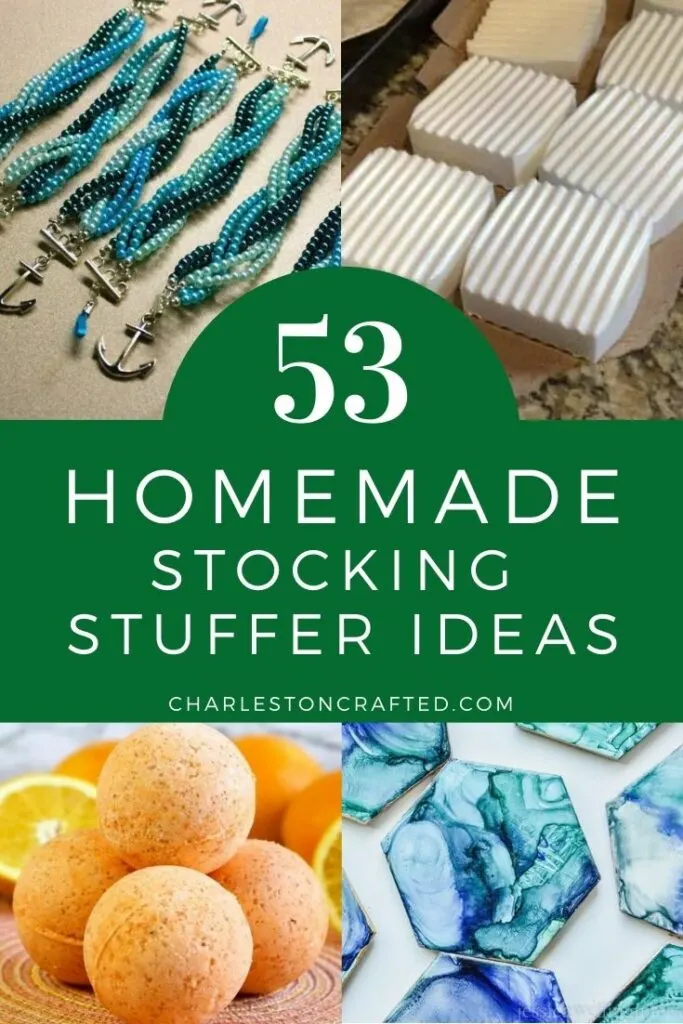 DIY stocking stuffer ideas
Want to DIY stocking stuffers this year?! Here are a TON of ideas to inspire you!
Love Christmas? Click here to get FREE printable funny gift tags sent to your inbox!
What's your favorite Christmas stocking stuffer – store bought or easy DIY?!