Ever since I took this quiz on HomeGoods.com and got Set Sail, I've been feeling very nautical. I've been wanting to decorate my new condo with a "subtle nautical chic" vibe, and have started spending these couple of weeks before I can move in making some fun accessories!
This project was inspired by this, this, and this. I was motivated to get a jump on it when we redid this side table that Sean found in the dumpster and I wanted to be able to sit a glass on it without ruining the finish.
So, we ran to Lowe's and grabbed a spool of Twisted Sisal Rope. From there, all we did was spiral and hot glue, spiral and hot glue.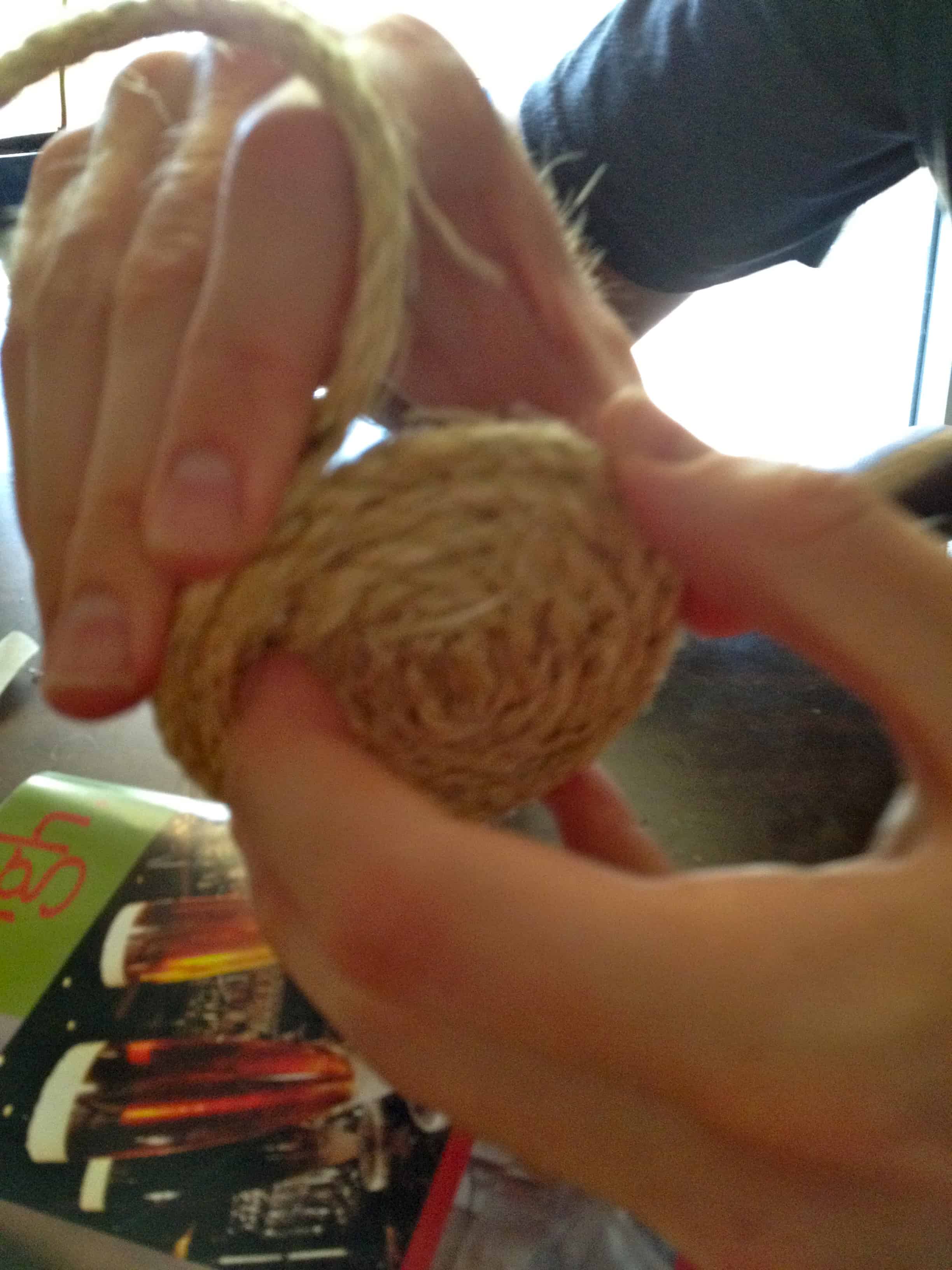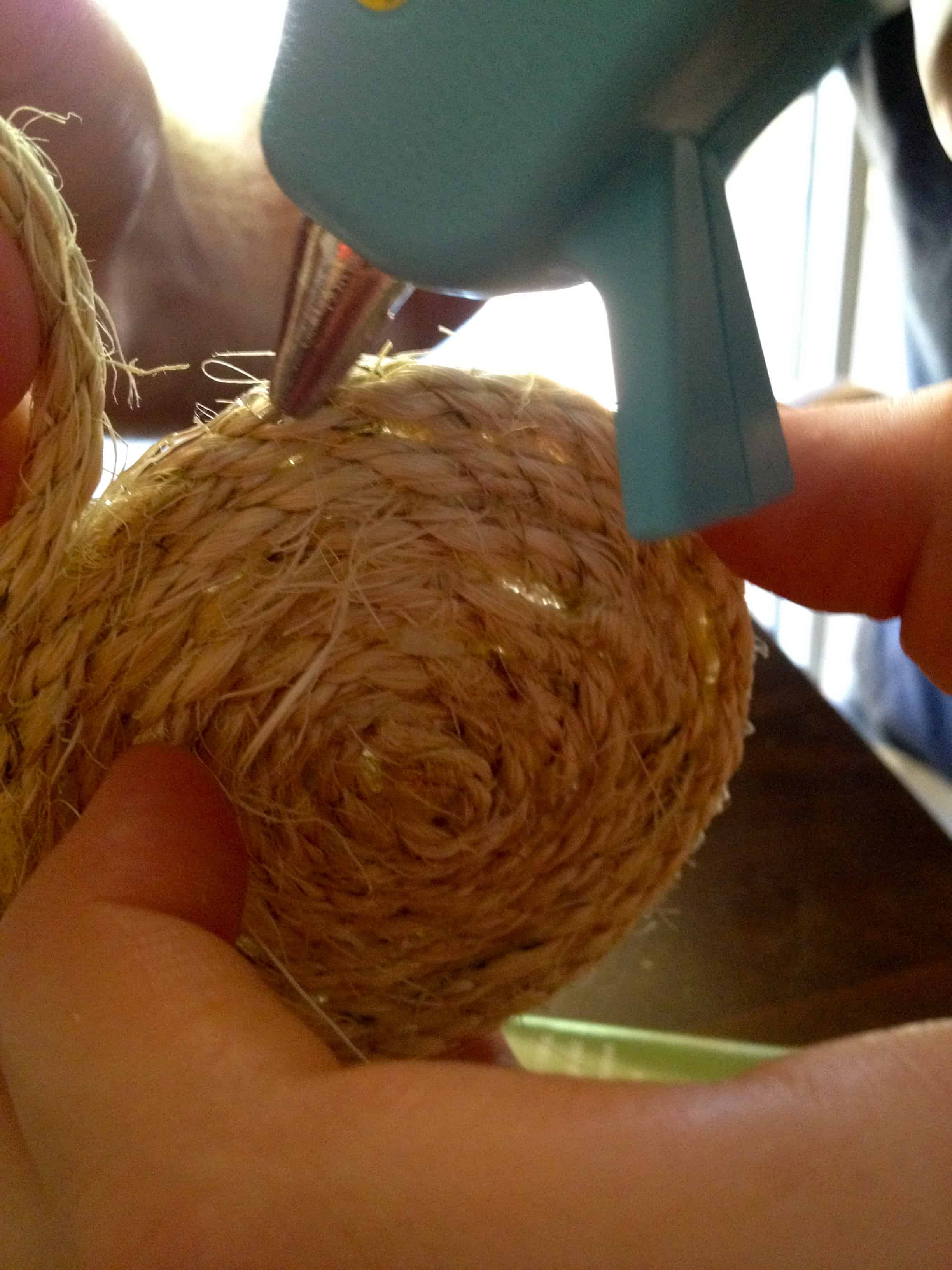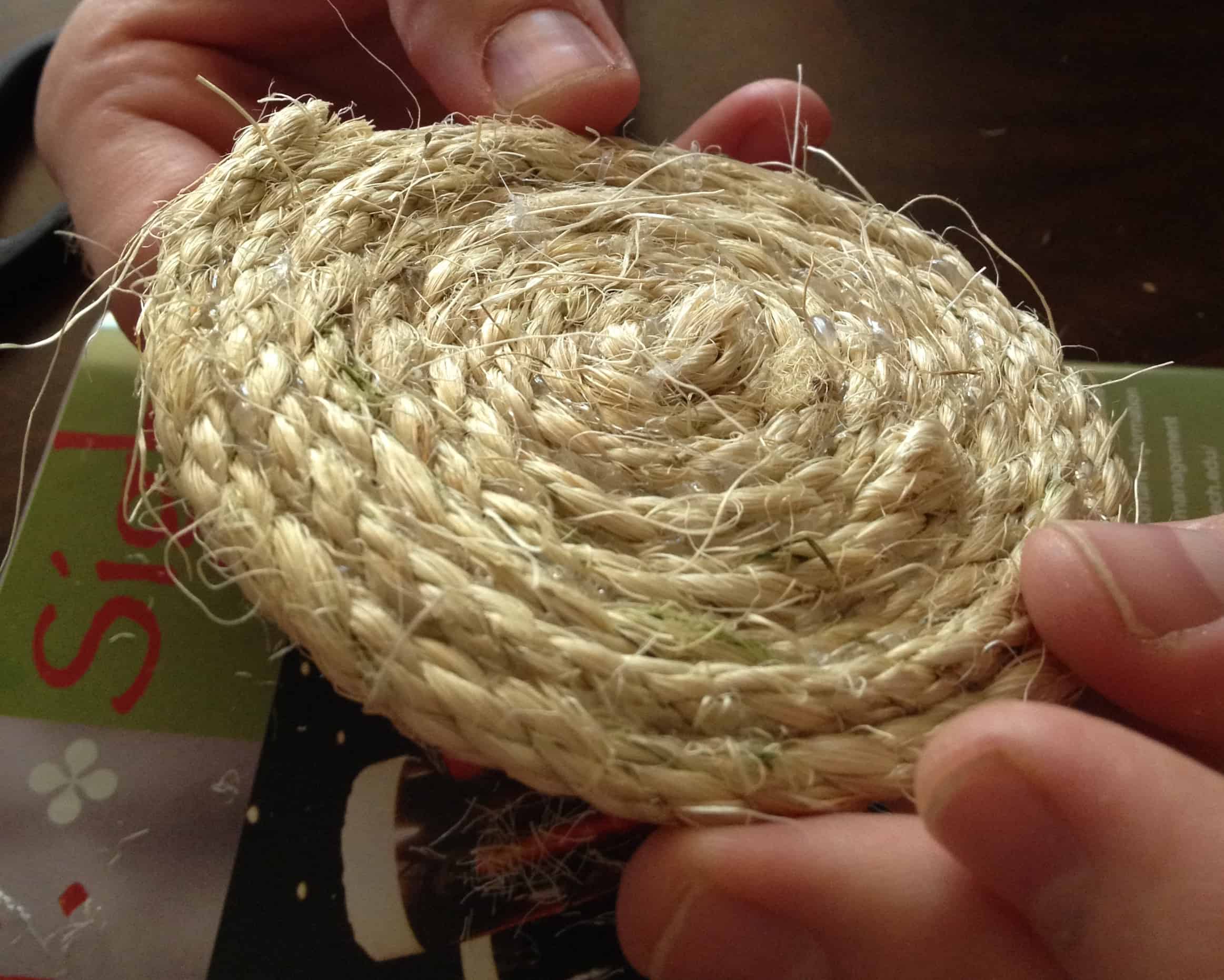 They turned out so great! Each one took less than fifteen minutes (while watching Glee!) and was dry and ready to use instantly. We also gave each one a little "haircut" to trim some of the extra hairs. We left some short ones for the rustic look, but still cleaned them up a bit. Just make an effort to keep it very even so it will lay flat, and go easy on the hot glue or it can squirt out thru the cracks.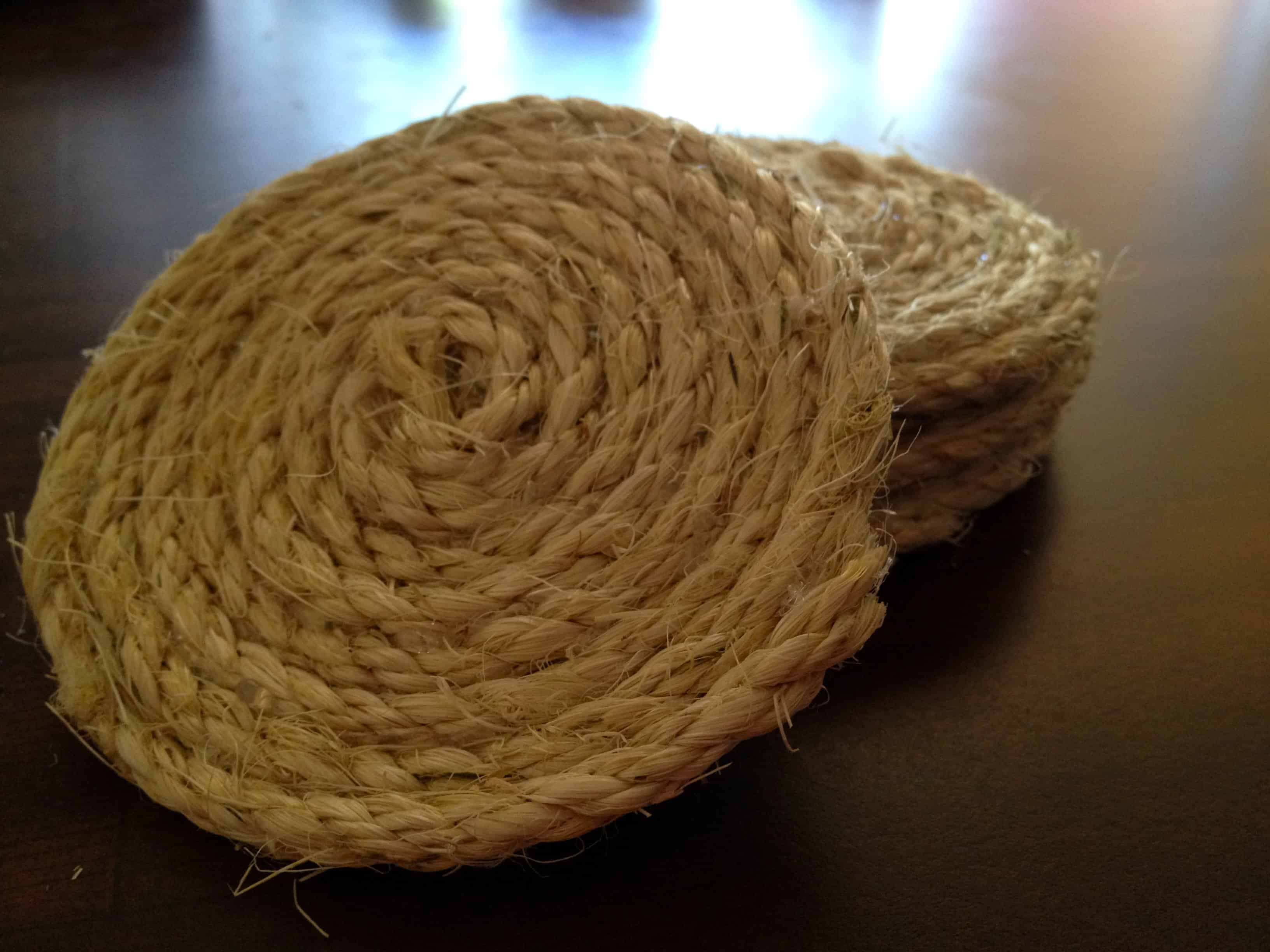 We love them! Have you been pinspired lately? Did you take the HomeGoods style quiz? What did you get? Do you agree?