No matter what your style is, you have to have places for people to sit. I just realized that we've built 4 DIY benches in the time that we've been in our house. Benches are great because they generally can seat more people and are visually less-obstructing than a chair with arms and a back. These 4 DIY benches vary in skill level, but I'm confident you'll love them!
4 DIY Benches
Industrial Pipe Bench– we created a pipe bench base to attach a wooden top made out of the wood from when we had some walls removed in our house. While it is very sturdy, we don't use it for seating much, but mostly for aesthetic purposes. The stain matches our floors and a lot of the other pieces in our house and the industrial base breaks up our coastal decor nicely.
See all of our favorite DIY entry bench ideas here!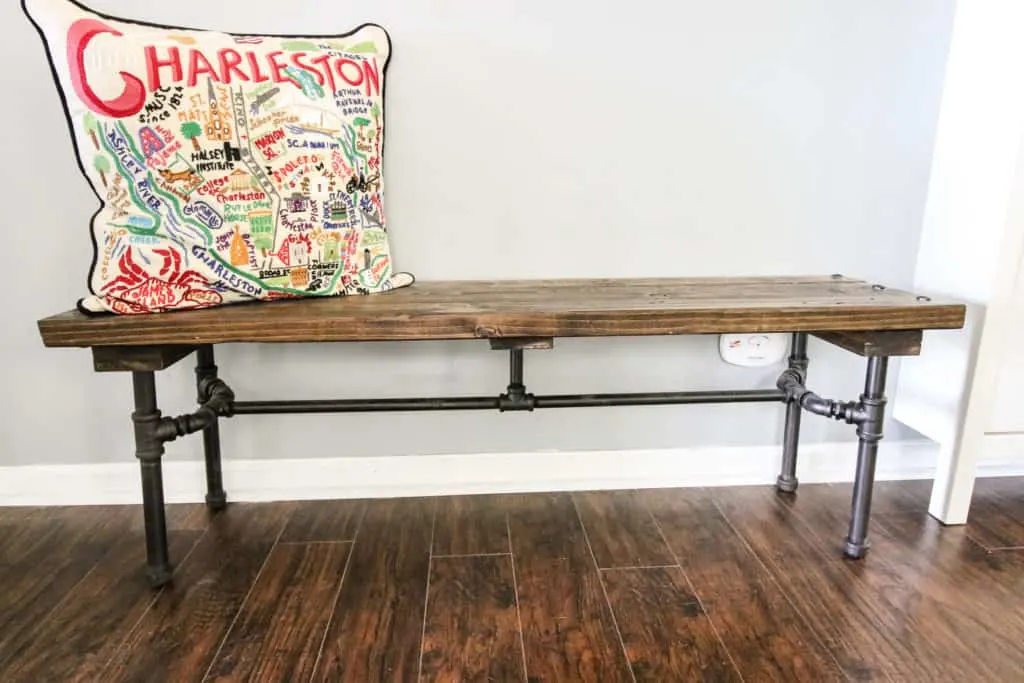 L-Shaped Fire Pit Bench– our outdoor L-shaped bench around our fire pit is one of our greatest projects. This came from a kit at The Home Depot and we just had to assemble the bricks and stain the wood. We love that the size can be adjusted and it keeps our view wide open. Plus, having live greenery around you as you watch the fire is so pleasant.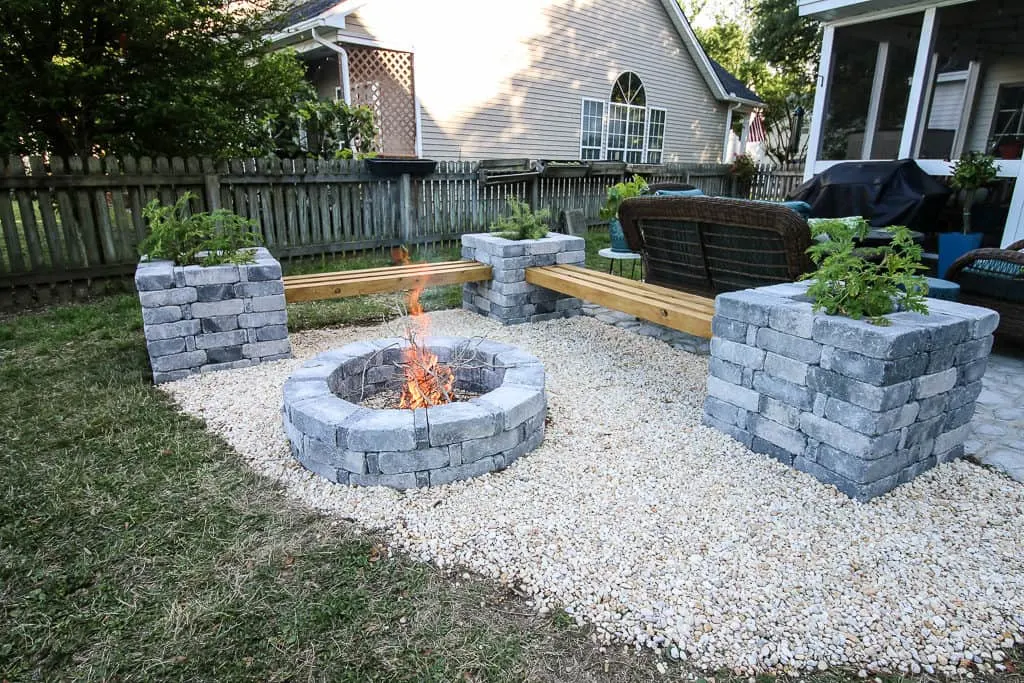 Dining Table Bench– our dining room benches were designed to mock the Emmerson line from West Elm. They have a waterfall look on the sides and are extremely sturdy by just building a frame with 2x4s and covering the frame with stained 1x4s.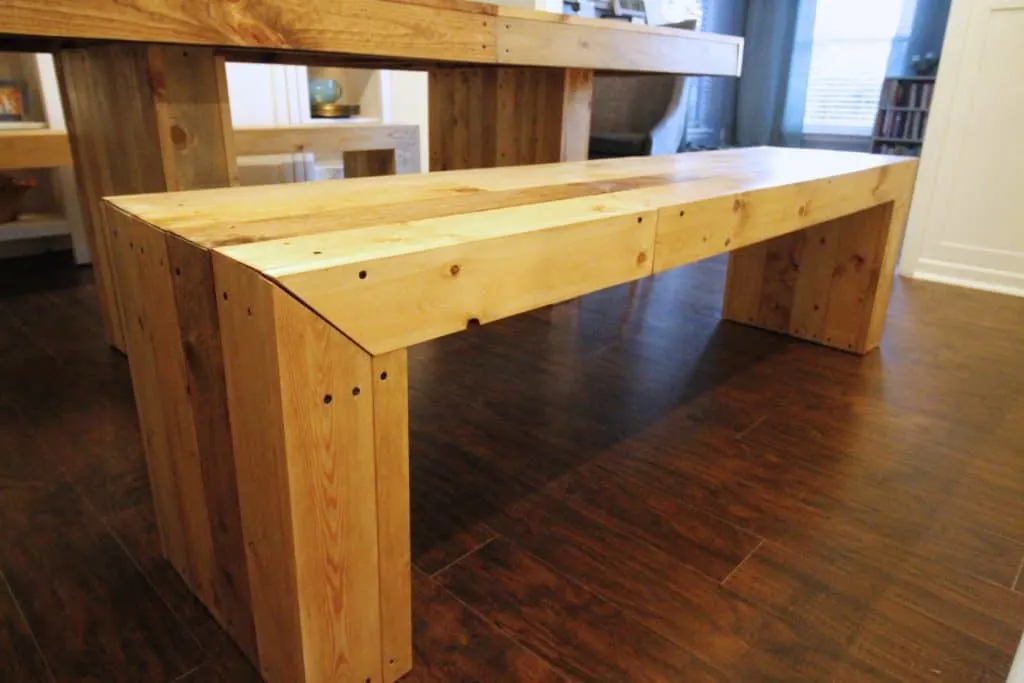 Window Seat Bench- ok, so this one's a little bit of a stretch on the building part, but we did assemble it when we originally used this as the top of our TV entertainment center. We definitely did DIY the cushioned seat though. That was as simple as cutting the right size foam and covering it with some fabric we had. This makes the seat very customizable.