Looking for a simple Christmas craft? Here's how to make a textured rope Christmas tree!
This year we are making all of the table top Christmas trees. I am really into the idea of natural materials that have interesting textures, so I decided to make a rope Christmas tree!
I made a 24 inch table top tree, but you could make any size. I used a foam cone, they also make cardboard ones. They typically come in 12, 18, 24, and 36 inch heights!
You could also use this method to cover an existing piece of decor that you have. So, if you have an old tabletop tree that you no longer love the look of, follow this tutorial to turn it into a rope tree!
Here's how I made a rope Christmas tree wall hanging!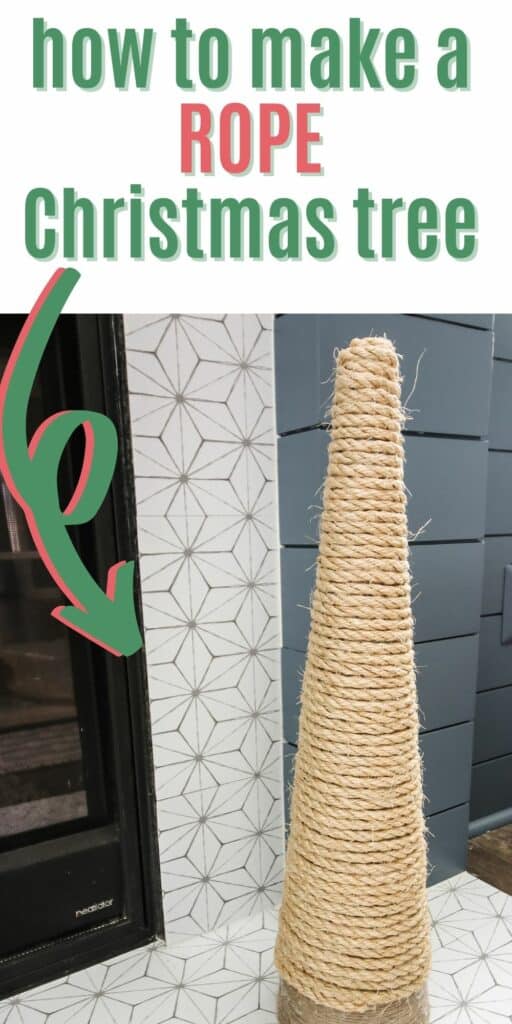 How to make a rope Christmas tree
Supplies needed:
Foam cone – I got mine at Michaels!
Rope – the thicker, the less you will need
Hot glue + glue gun
Steps to make a rope Christmas tree
STEP 1: Start at the top
Apply glue to the top of your cone. Spiral the rope on and press firmly.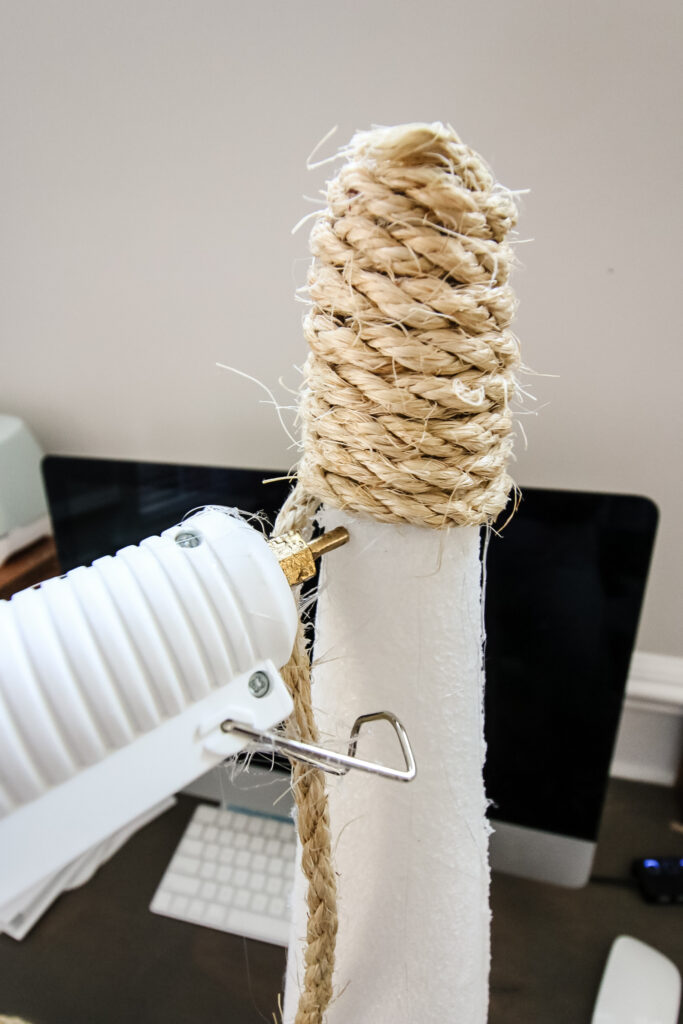 STEP 2: Continue downward
Continue applying 2-3 inches of hot glue and pressing your rope into place.
It's best to hold the rope firmly against the cone for a few seconds to be sure it dries in place and doesn't separate!
It took me about 1 hour and a full 50 foot spool of rope to cover my 24 inch tall tree!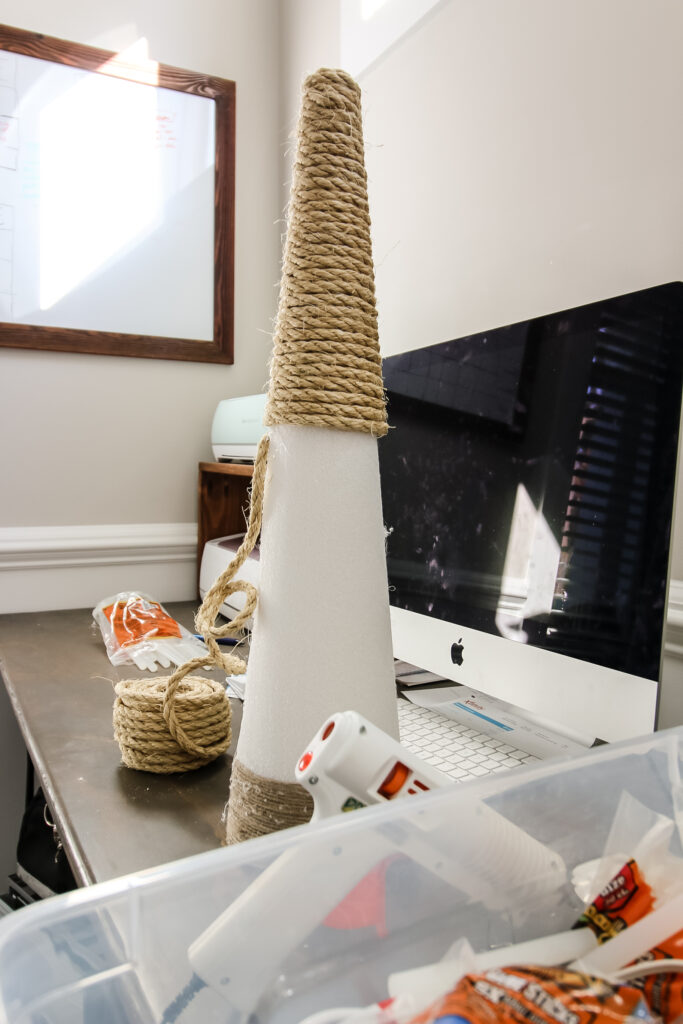 STEP 3: Clean up
Once you are done gluing the rope into place, let it cool. Once the glue has fully cooled and solidified, do a little clean up.
Pull any loose hot glue strands or bits. You can use a hair dryer to melt glue strands to the tree if you prefer.
Your rope might have strings and strands coming off of it. If that's too much texture for you, use scissors to give it a haircut!
You can glue on sea shells or beads to act as ornaments or a tree topper if you prefer. I stuck to a more natural neutral look!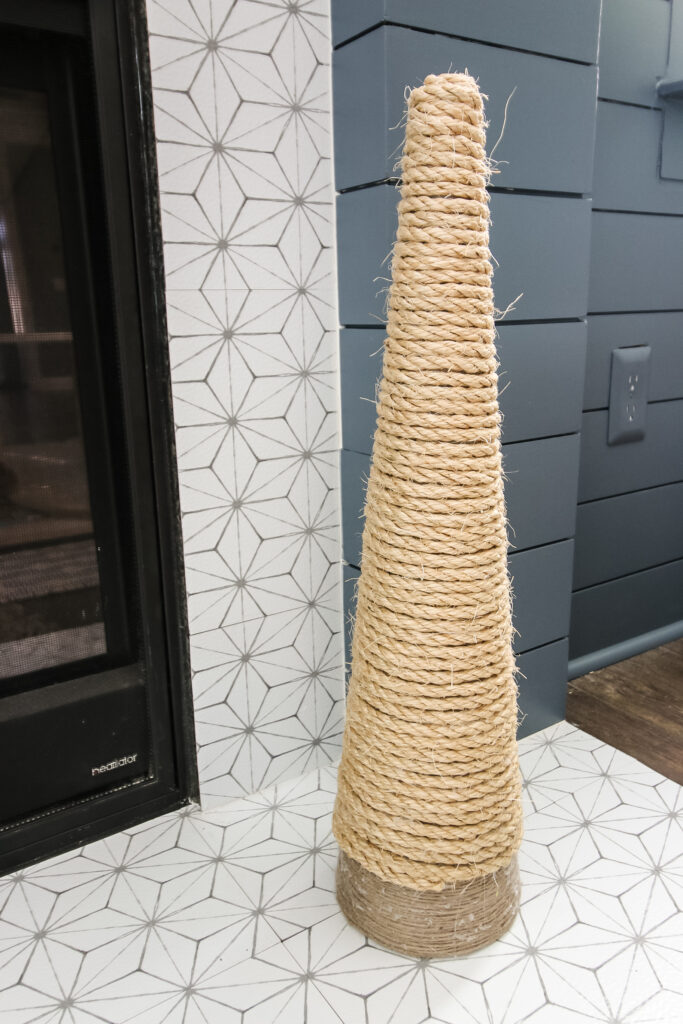 That's how easy it is to make a rope Christmas tree!
Check out my DIY wood dowel Christmas tree!
Love Christmas? Click here to get FREE printable funny gift tags sent to your inbox!
Facebook | Instagram | Pinterest | Twitter | YouTube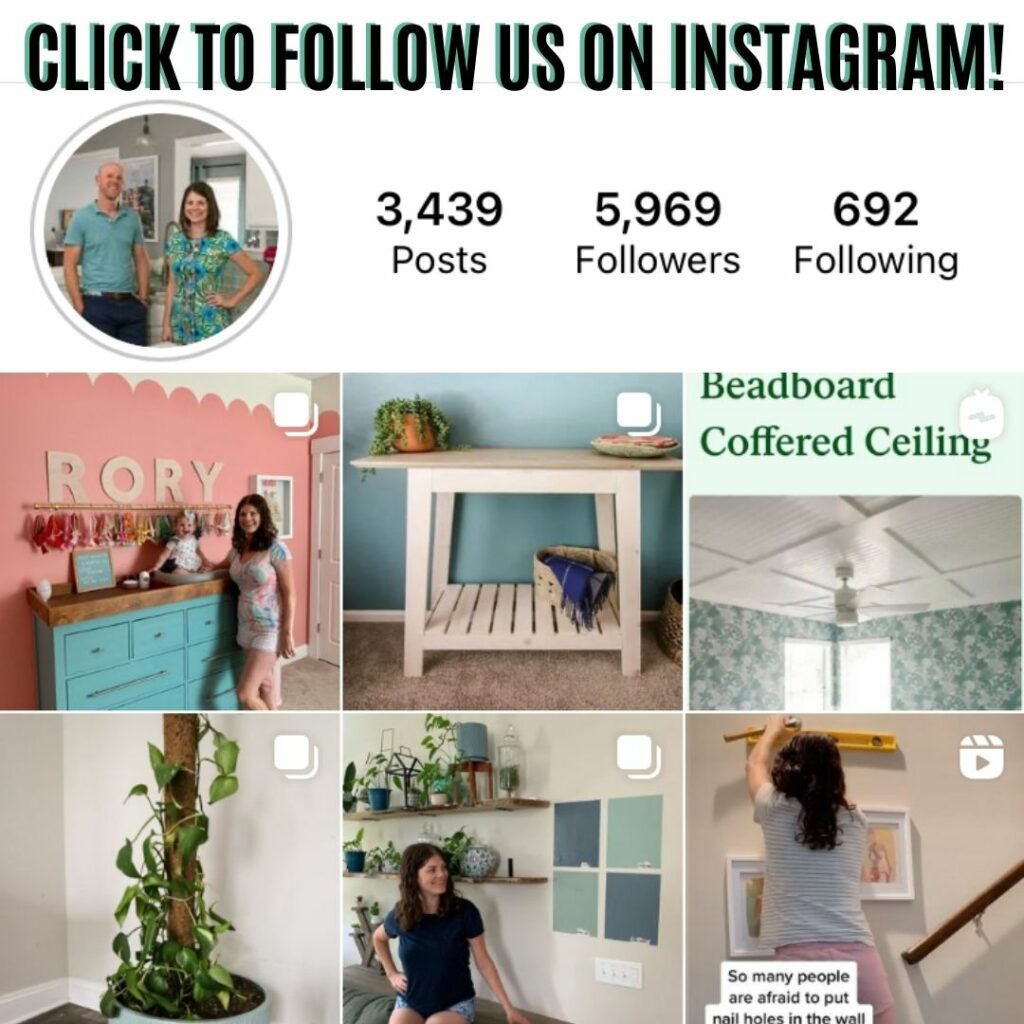 ---
Can we send you our newsletter?
Another great way to keep up with out latest projects is by joining our weekly newsletter! Get alerts of our latest projects and special peeks behind the scenes!
Follow along on Instagram
Join our online community where we share real time behind the scenes looks at our DIY projects and peeks inside our home + family!
---