Our dog has more toys than our kid. She takes them outside all the time and we bring them back in. Once toys were too dirty to bring inside, we stored them in a little basket on the porch, but that overflowed.
This DIY dog toy storage bin is perfect for storing tons of dog toys. The hinged top allows you to drop the toys in, then the open area at the bottom allows your dog to pull them out. The toys will naturally filter through.
Dog Toy Storage
We are in the middle of redoing our screened porch and a part of the reason it is a massive mess is because of all the dog toys. She has so many toys and they are everywhere.
Every time our dog goes outside, she takes a toy with her. This eventually leads us to picking up about 15 toys a day from the yard and bringing them back. The dirtier ones stay on the porch.
The basket we had became overwhelmed with toys and we needed a bigger, better solution for a doggie toy box, so we developed this DIY dog toy storage bin with a hinged lid.
Don't forget to build your dog a comfy place to sleep!
How to build a dog toy box
This dog toy box is simple to build. It's a simple box with a hinged lid and an opening at the bottom front.
For this project, we used wood glue and a brad nailer with 1″ nails to construct the whole thing. The project is made from 1/2″ thick plywood cut down with a table saw.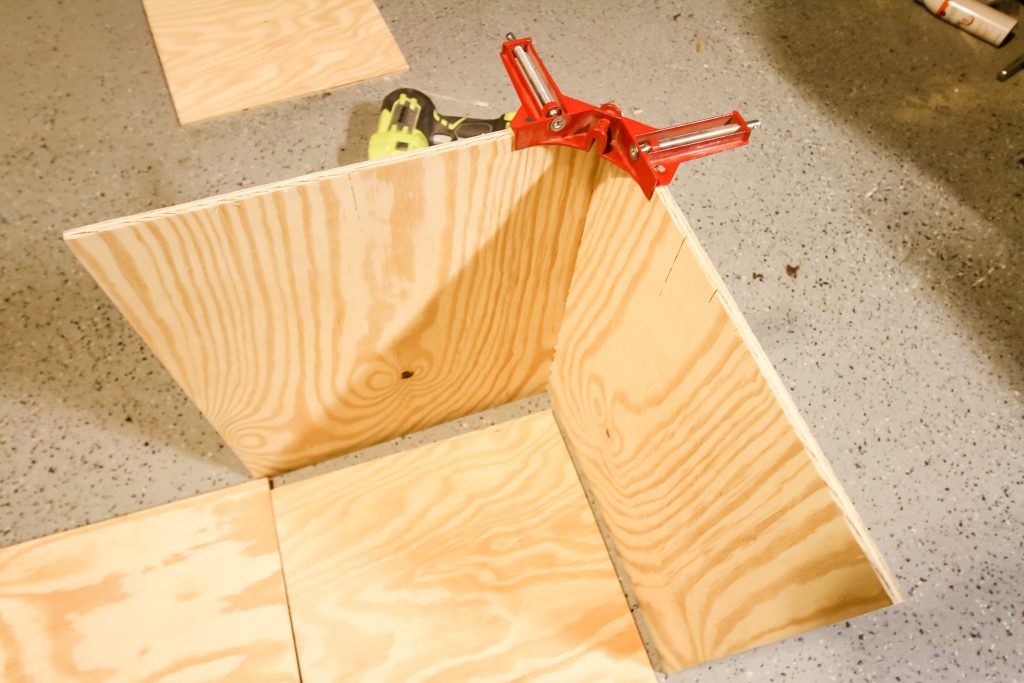 We started by connecting the back to the bottom, then connecting the sides, so we had most of a frame.
The front piece is smaller than the other sides and connects at the top, leaving a 6″ gap at the bottom for the dog to pull her toys out of.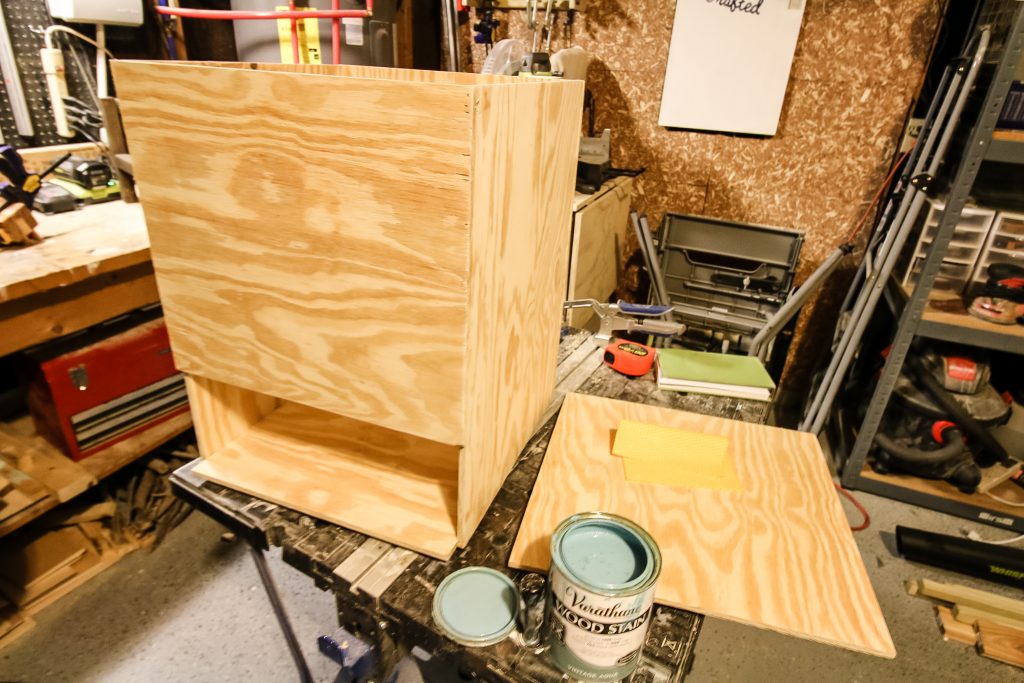 The hinged top is great for us to be able to put toys back into or pull something specific out.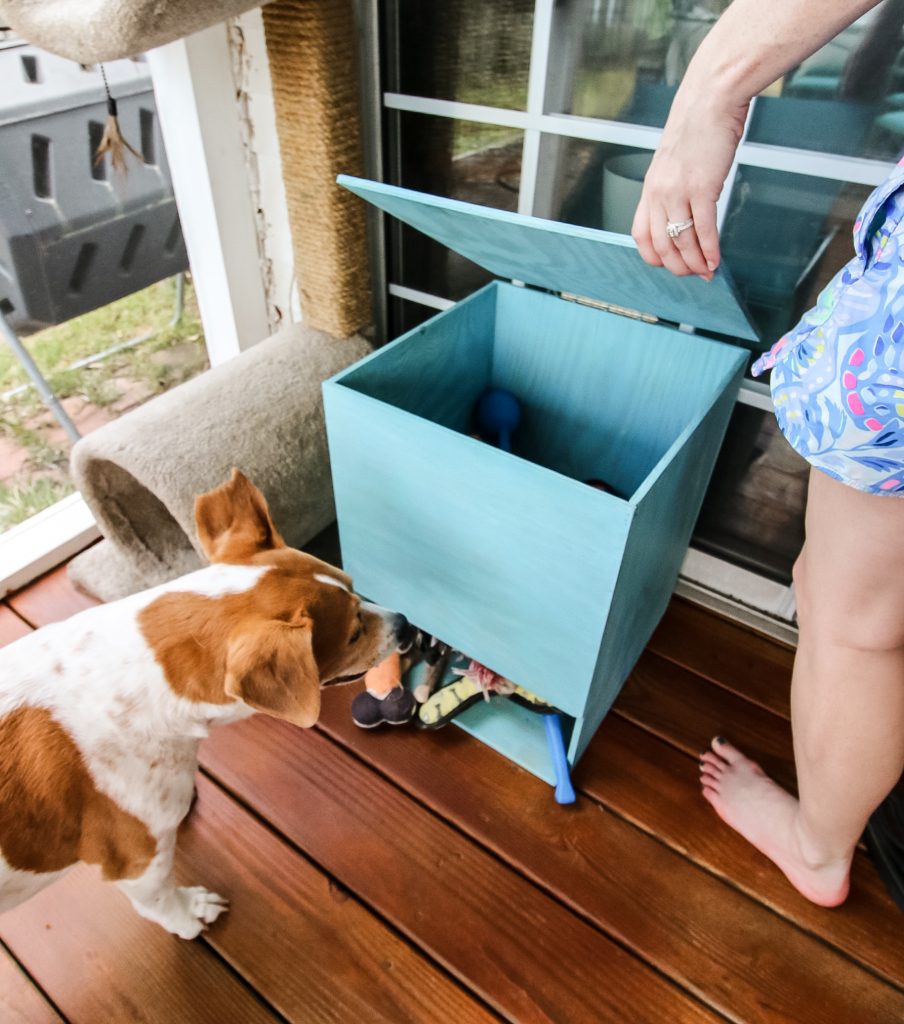 The great part about this DIY dog toy storage bin with a hinged lid is the natural flow of the toys. We put them in the top, the dog pulls them out the bottom, and the cycle continues.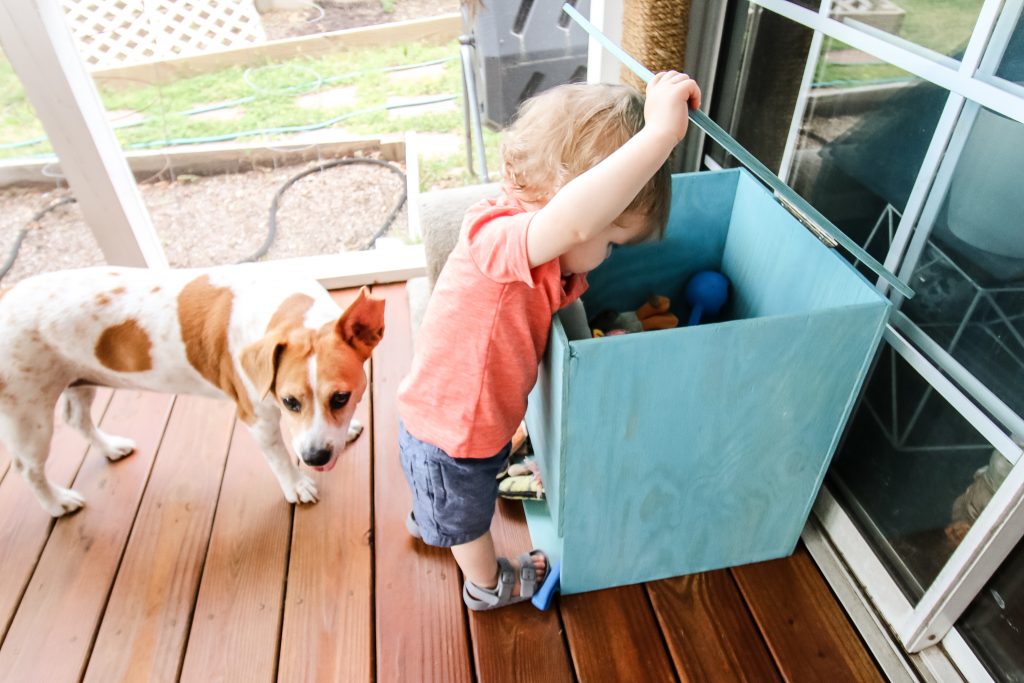 FREE PDF PLANS
If you have a dog with too many toys and are looking for a solution for toy storage, this is a great one. Plus, you can download the PDF plans for this DIY dog toy storage bin FOR FREE right now.
These plans will give you the materials you need, the exact cut list and the step-by-step instructions with computer images so you can replicate it for yourself!
See More Build to Organize Projects
Facebook | Instagram | Pinterest | Twitter | YouTube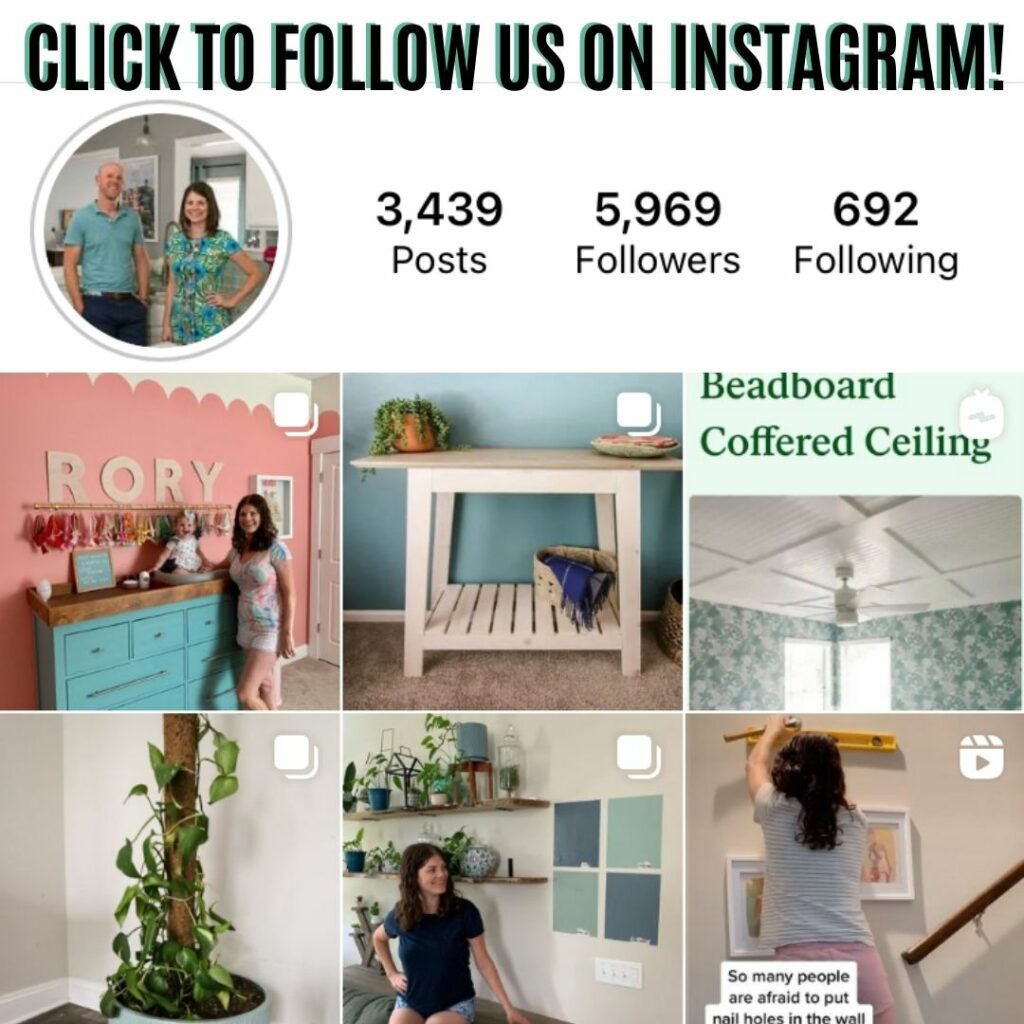 ---
Can we send you our newsletter?
Another great way to keep up with out latest projects is by joining our weekly newsletter! Get alerts of our latest projects and special peeks behind the scenes!
Follow along on Instagram
Join our online community where we share real time behind the scenes looks at our DIY projects and peeks inside our home + family!
---