Love Decocrated and want a peek inside the Winter 2021 box? Here's what we know so far!
It's almost time for the Decocrated Winter 2021 box!
What is Decocrated?
Decocrated is a quarterly home decor subscription service. There are 4 seasonal boxes a year PLUS 4 "add-on" holiday boxes a year (Easter, patriotic, Halloween, Christmas).
Each Decocrated box is a little different, but they include a mixture of small and large decor and home accessories.
The box almost always includes a "soft good" such as pillow covers or a table runner.
There is always a postcard sized art piece.
And there are usually several larger items. There is often a tray or basket, a large lantern or similar item. They are usually made of wood or metal.
There are usually about 8 items total.
Value
Decocrated boxes are $79.99 each or $299.99 for a year.
You can use code CHARLESTONCRAFTED10 for $10 off your first box or CHARLESTONCRAFTED30 for $30 off an annual subscription!
Each season, you receive a special, curated box filled with hand picked on-trend home decor accessories. Most boxes contain 7-9 items.
This makes the boxes an average of $10 per item, including shipping. Considering the bulky size of a lot of the items, I think this is an excellent deal and comparable if not cheaper than stores like HomeGoods or Target.
It's worth noting that they now charge shipping on items from their shop, and holiday boxes, but not the quarterly subscription. I don't blame them as shipping has gotten $$$ .
Examples of Decocrated boxes
Decocrated Unboxings
Want to get a peek at some past Decocrated boxes? Here are some of my favorites!
The Winter 2020 Decocrated box might be my favorite of all time!
Check out this floral inspired box!
Photo Credit: www.youtube.com
This is an unboxing video of the Spring 2020 box.
Photo Credit: www.youtube.com
Here is my unboxing video for the Summer 2020 box!
Photo Credit: www.youtube.com
Check out my unboxing of the Winter 2020 box.
Use my exclusive coupon codes:
CHARLESTONCRAFTED for 20% off your first box!
CHARLESTONCRAFTED10 for $10 off your first box!
CHARLESTONCRAFTED30 for $30 off an annual subscription!
Decocrated Winter 2021 Spoilers
The team at Decocrated has shared that the winter boxes will ship mid- November, and they are just starting to share spoilers!
Color scheme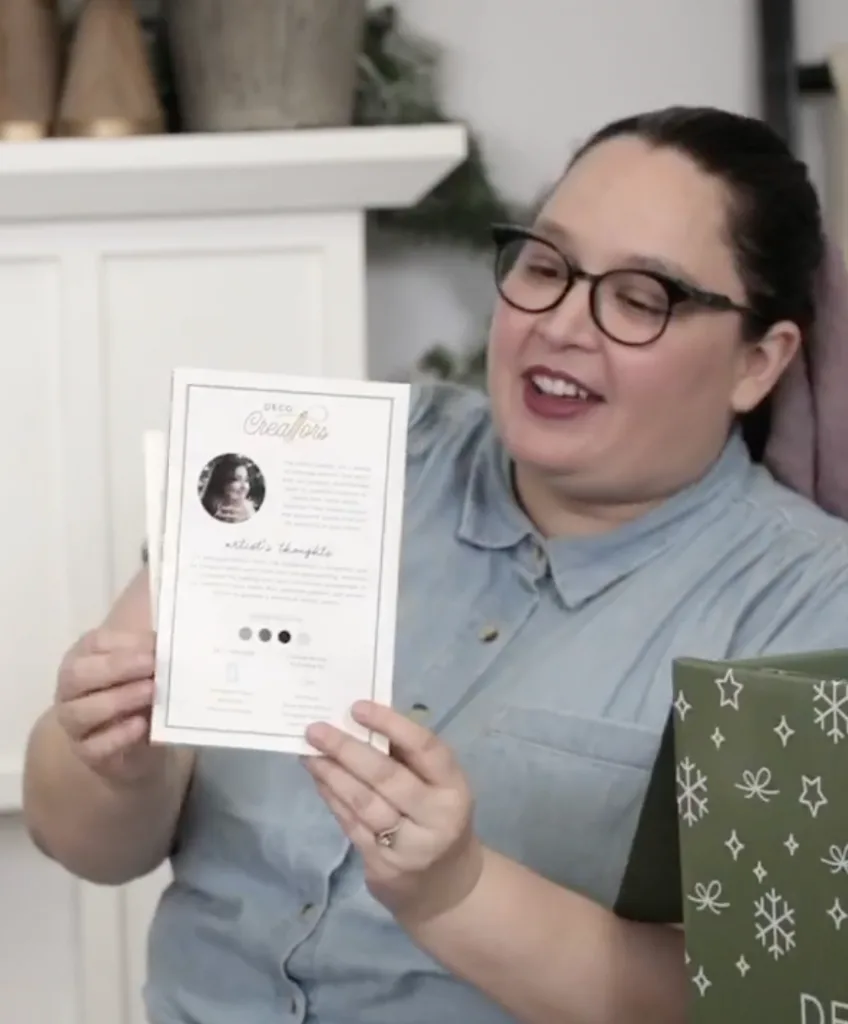 The main color this season is the color of the box – an earthy green. The total color scheme is light green, dark green, black and white.
The themes are evergreen forest, whimsical, and seasonal touches with driftwood, black matte metals, evergreen textures, and bold patterns.
Art Card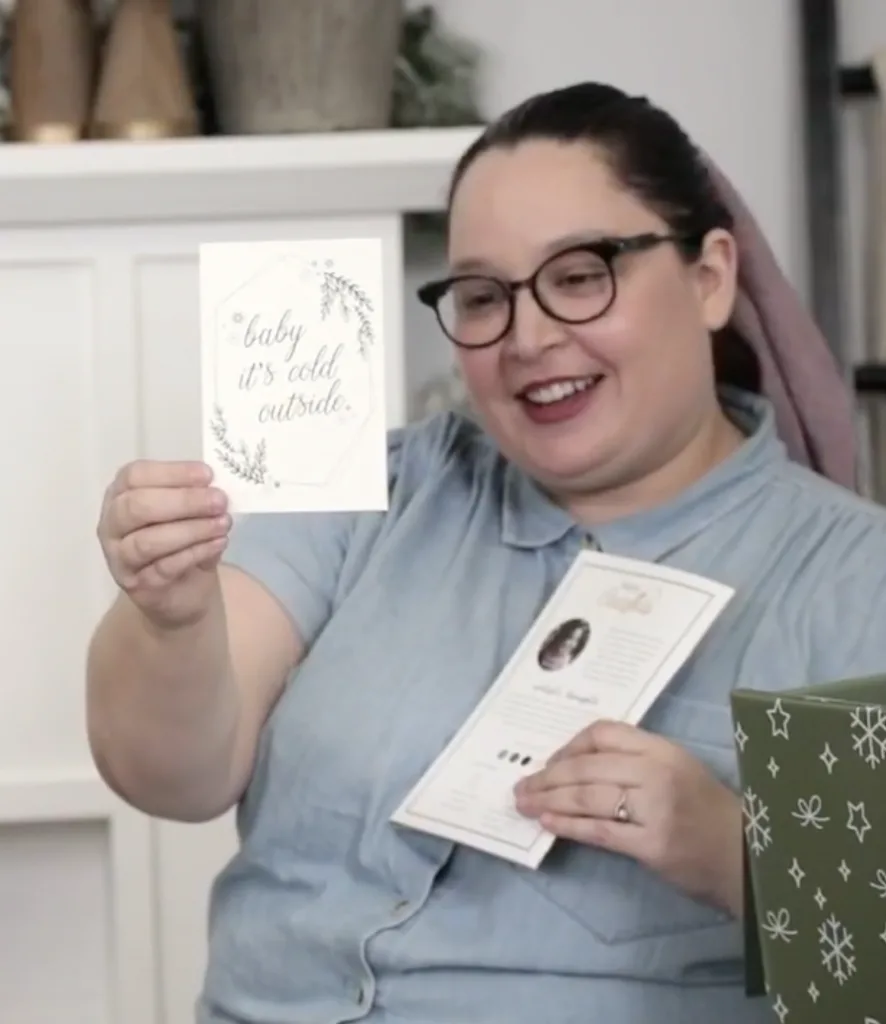 The art card was the first spoiler. It says "baby it's cold outside" on one side with geometric branches.
The wreath
This is a flocked wreath with pine cones and white berries. I LOVE the neutral look and the black metal frame.
Christmas box spoilers
The Christmas box is an add-on box also releasing this Winter. This does not come with the normal subscription and has to be ordered separately. It is sold out but will be available for a flash sale soon.
I will share more spoilers as they become available!
What do you hope to get in the Winter box?