Love home decor? Then you are going to love Decocrated – a home decor subscription box. Decocrated delivers curated home decor pieces to your home four times a year. Here's whats in my Spring 2021 box!
I have been getting Decocrated boxes for almost 2 years now. I really look forward to receiving the boxes and was so excited for this Spring box.
Spring is my favorite season and my favorite to decorate for. I was really excited to see what trends Decocrated hopped on for this box!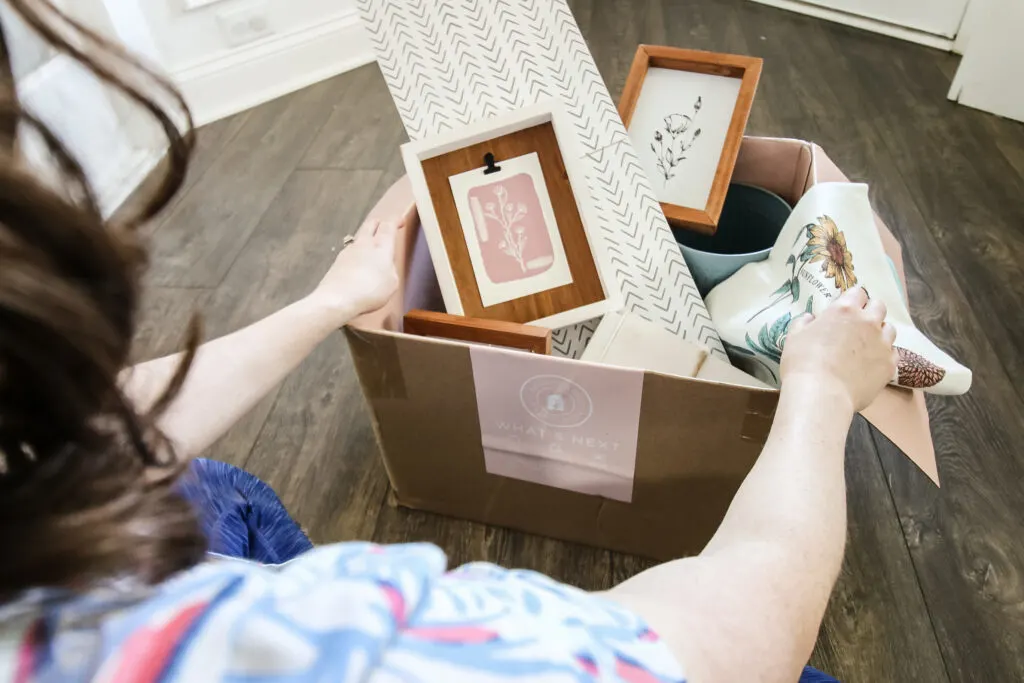 Decocrated Review
This box definitely has a floral theme to it, which is perfect for Spring.
Like recent boxes, there are a lot of wood elements. I love the wood tones that they chose!
My biggest complaint about Decocrated is just that they try to bridge two styles – more of a farmhouse look as well as more of a bohemian vibe.
Usually in the Facebook group, if people share their favorite pieces they either like the farmhouse pieces or the more bohemian ones, haha. It's just hard to please everyone when going for both looks.
Anyways, I think this box displays that pretty well!
See all of my Decocrated unboxings here!
Unboxing video
Be sure to check out my full unboxing video!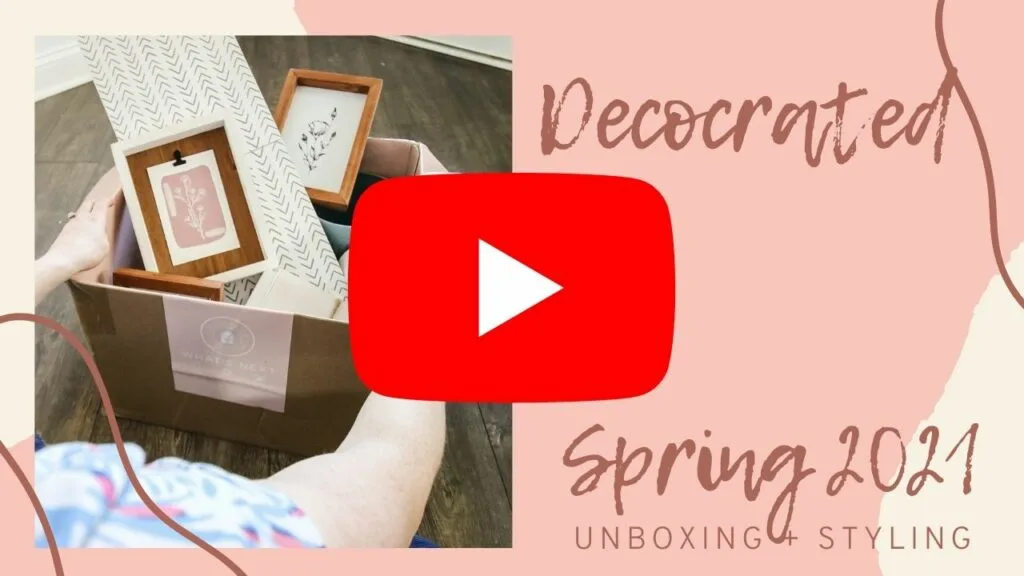 What's in the Spring 2021 Decocrated box?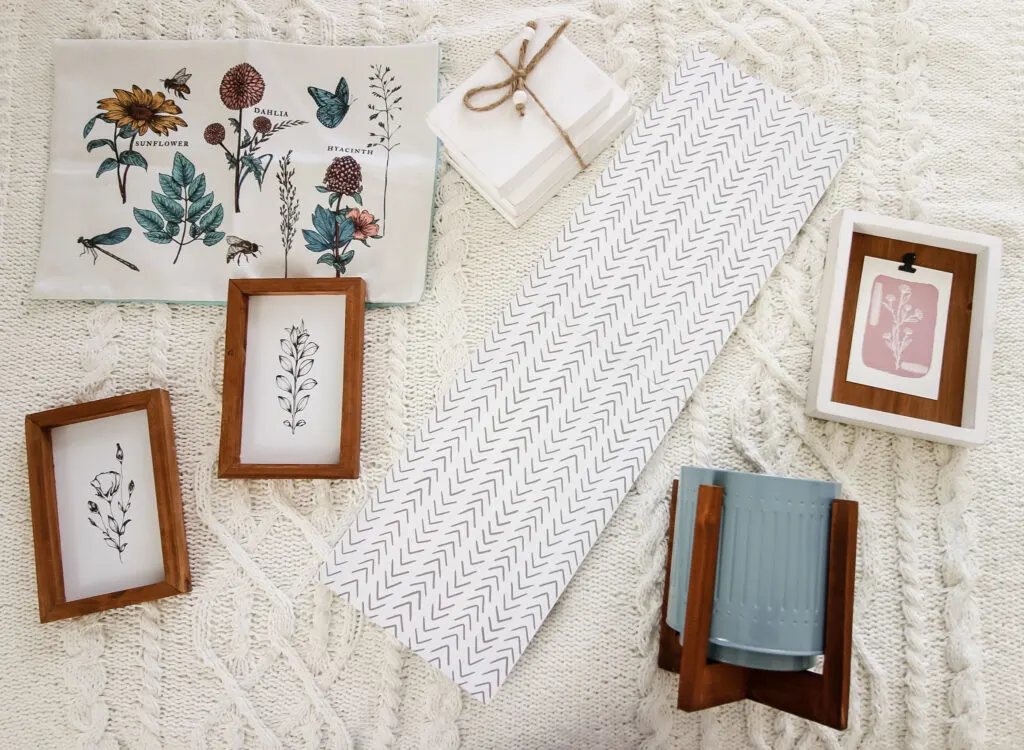 The theme of this box is "fresh start"! It contains 7 items all with a fresh, floral theme.
It features wildflowers in the illustrated imagery as well as the seasonal hues.
The color scheme includes coral, pink, yellow, rich browsn, and teal.
There is white wash wood and cherry wood.
The textures include rustic wood, velvet, and smooth pieces, too.
The art card
One thing that I really appreciate about Decocrated is that they feature an artist with each box.
This box features Kim Nevo. Her floral imagery is perfect for Spring!
The art card has pink and white florals on one side and a flower-inspired saying on the other.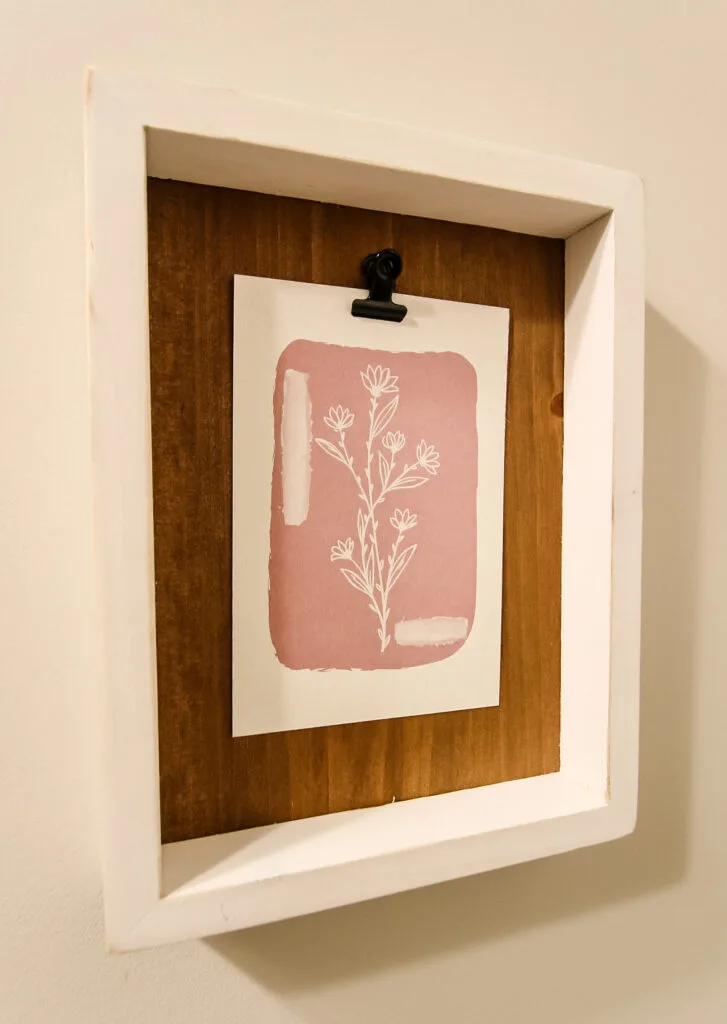 The clip frame
I never know what to do with my art cards, so I am really excited to get a clip frame. It is sized perfectly to hold these cards that come in every box.
The frame has a white washed frame, cherry wood backer, and black metal clip.
Pair of framed art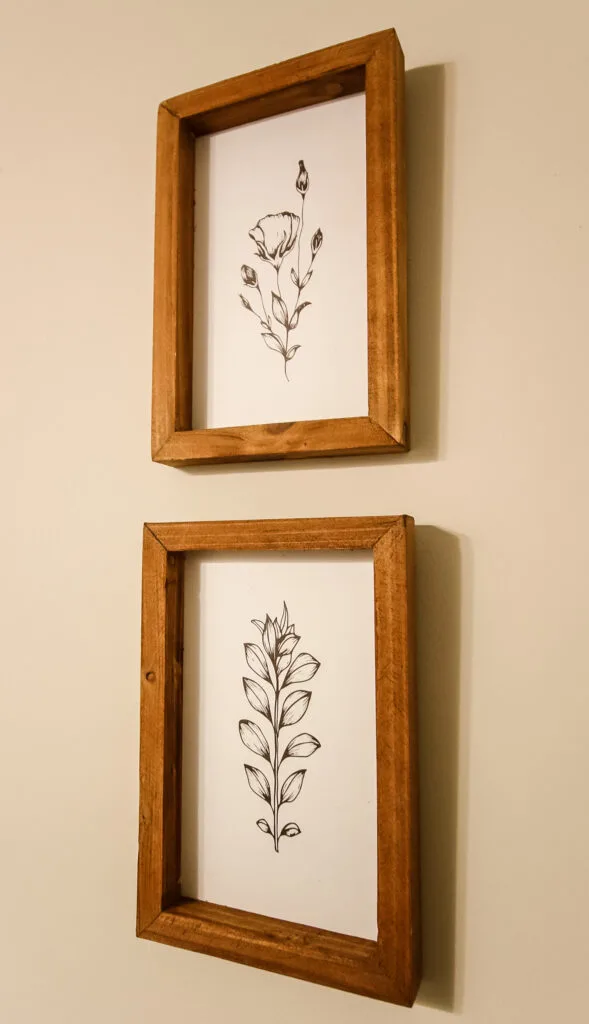 The framed art this time is two wooden pieces with white backers and black sketched florals. There's no glass on them just the wood.
I like that these pieces are simple and neutral enough to flow with many styles of home decor.
Teal pot and stand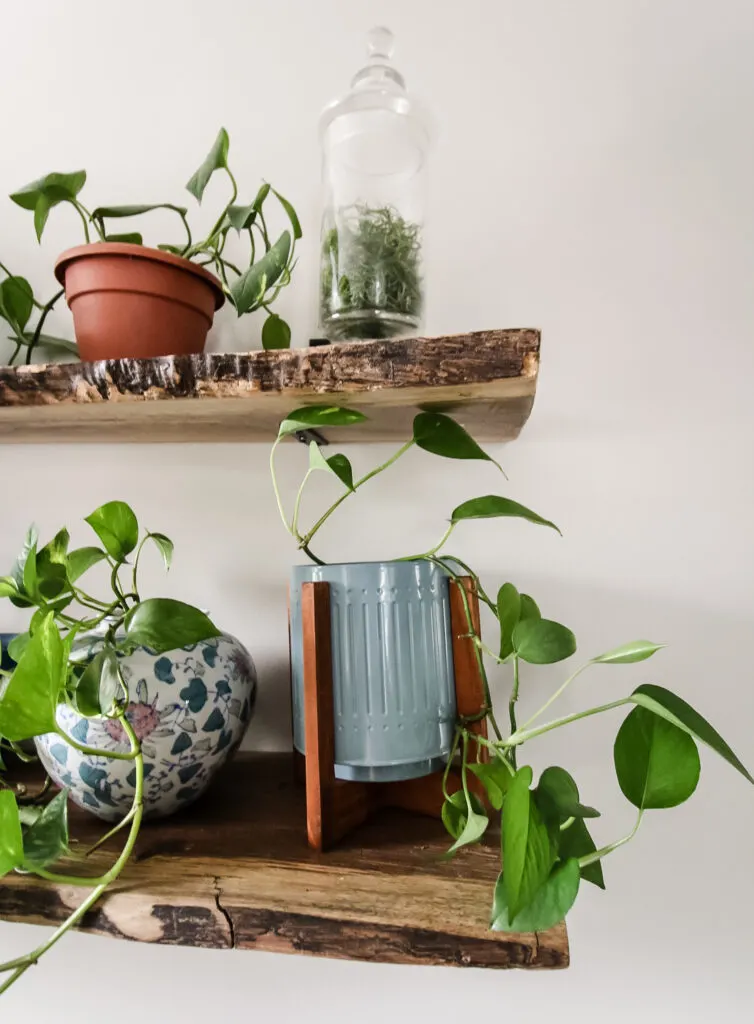 This includes a teal metal pot with a wooden stand to set it on.
This piece definitely feels more bohemian to me, probably because of the geometric pattern on the pot and the teal color.
Note that the pot does not have drainage so you will want to set another pot inside it or your plants might get soggy.
Stack of "books"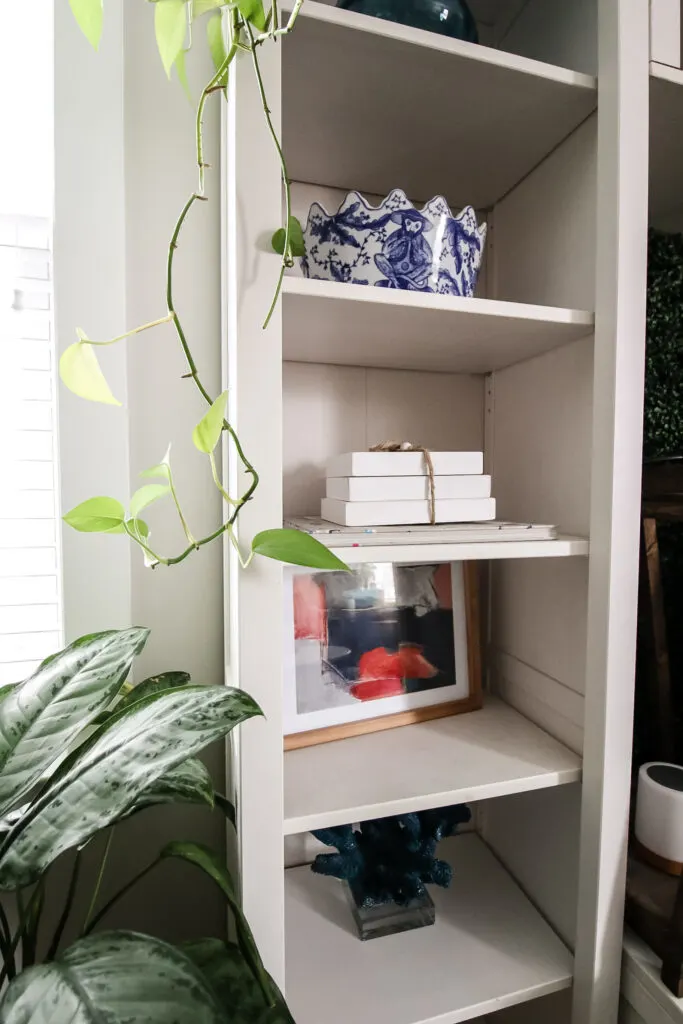 This was the piece that definitely felt the least like me. It is three pieces of wood painted white with the words "collect beautiful moments" on the side.
It's tied together with twine and a wooden bead.
Luckily, the words are only on one side so you can turn it to face the back if this farmhouse look is not your vibe.
I think it's great for adding height or horizontal interest to a shelfie!
Floral pillow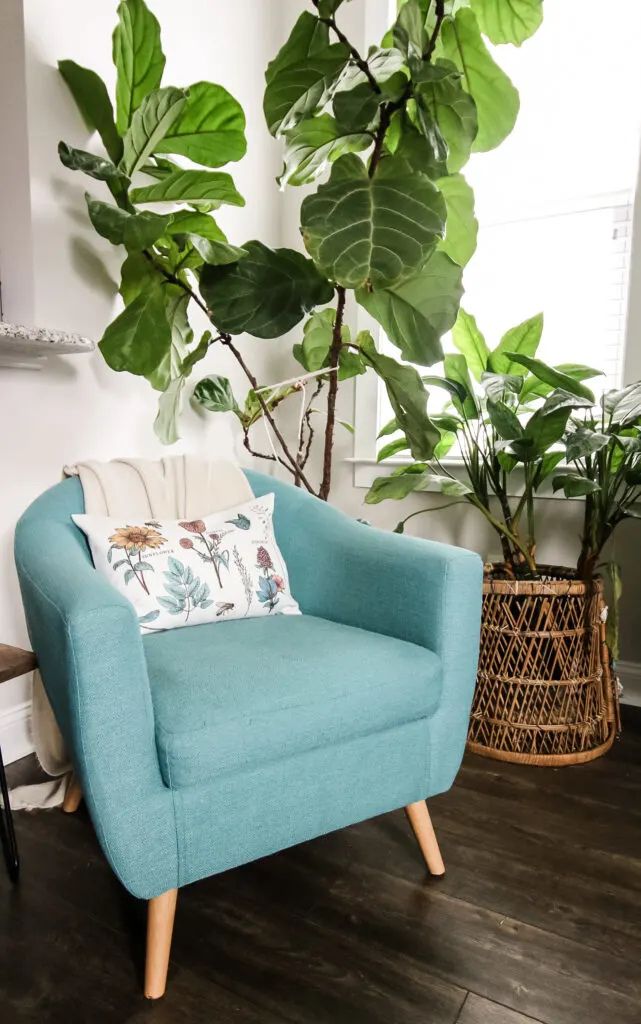 This pillow has traditional style drawn florals on the front and a teal velvet on the back. I really really like the vibes and think that it is perfect for feminine Spring decor.
Folding wooden trivet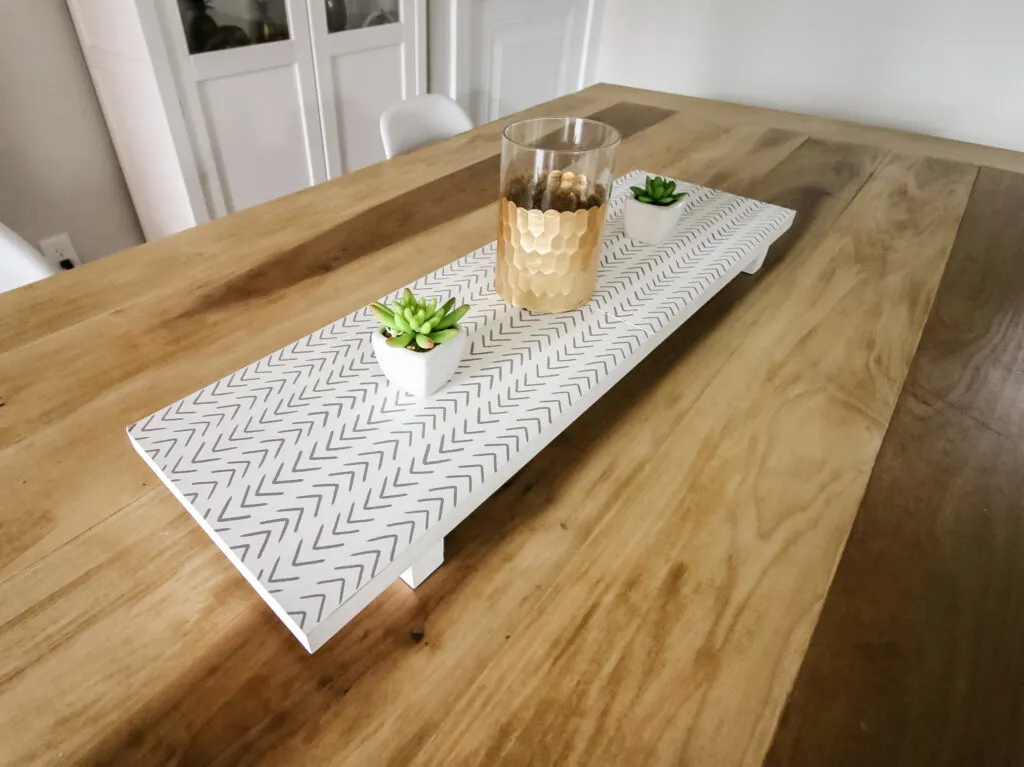 This is the biggest piece I've ever received from Decocrated! It is a large wooden trivet that was actually folded in half to fit in the box.
It has a hash-style zig zag pattern painted in black and white.
This piece would work great on a dining table, coffee table, or entry table!
In general I really like this box. These are not things that I would normally purchase, but I have enjoyed figuring out how to use them in our home!
Any questions about Decocrated?