Interested in the Decocrated home decor subscription service? Here is what I got in this box and my review!
I love receiving my Decocrated box every quarter.
It's like getting a big box full of presents. Each item is in it's own box and it's so fun to open them one at a time!
I know that y'all love Decocrated, too, so I am excited to share what was in my Winter 2020 box today.
What is Decocrated?
Decocrated is a quarterly subscription service. You receive a big box of home decor accessories four times a year.
Boxes include about 6 items, a few small and a few larger.
You can see all of my past boxes here!
Decocrated coupon codes
CHARLESTONCRAFTED10 for $10 off your first box!
CHARLESTONCRAFTED30 for $30 off an annual subscription!
Click here to subscribe to Decocrated!
Decocrated Winter 2020 Unboxing
I really, really love everything in this box! Some boxes have gone a bit farmhouse for my taste, but this is perfectly charming with pastels, lots of handmade touches, and beautiful wood tones. '
It's worth noting that this is the Winter box and not the Christmas box. The subscription includes 4 seasonal boxes, with optional add-on (at an additional cost) holiday boxes for holidays like Halloween, Christmas, Valentines Day, and the 4th of July.
I did not subscribe to the Christmas box because I have too much Christmas stuff already, haha, so this is all from the Winter box.
Featured Artist
This quarter's featured artists are Cristina Mendez & Katerina Fonte. Their original art is featured on the art card, pillow case, wooden houses, and framed art.
The art card
Each box includes a double sided postcard sized art print by that quarter's artists. This card has a pastel winter village on one side and a cute saying on the back.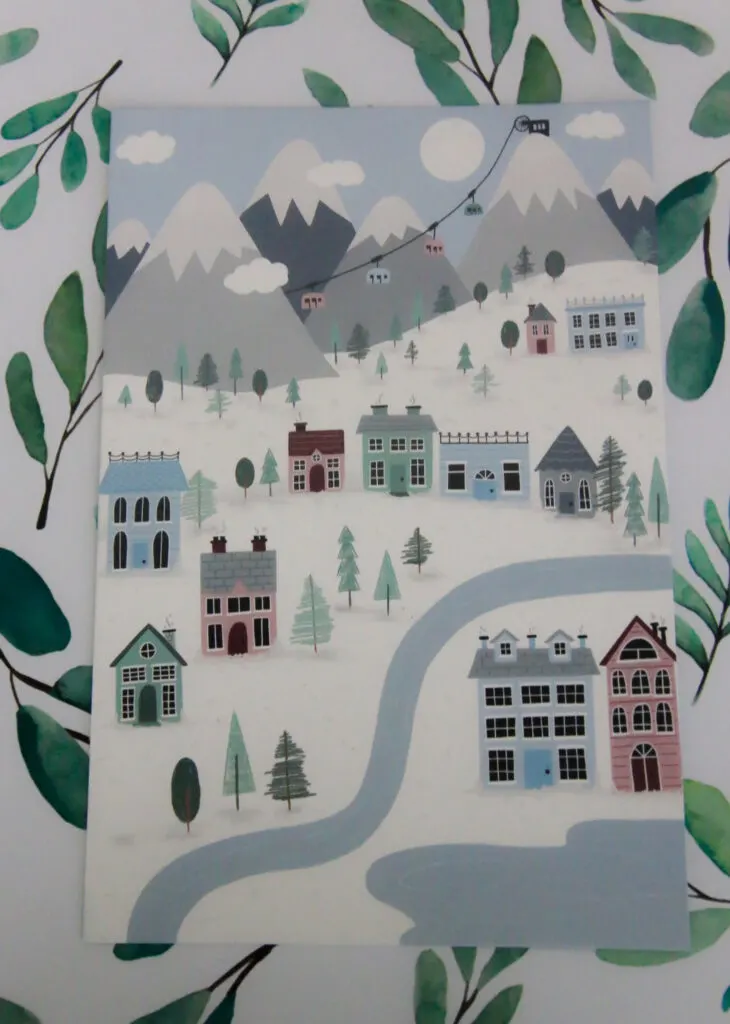 Pillow cover
Most every Decocrated box includes a pillow case. This time it is this 9″x13″ lumbar pillow cover.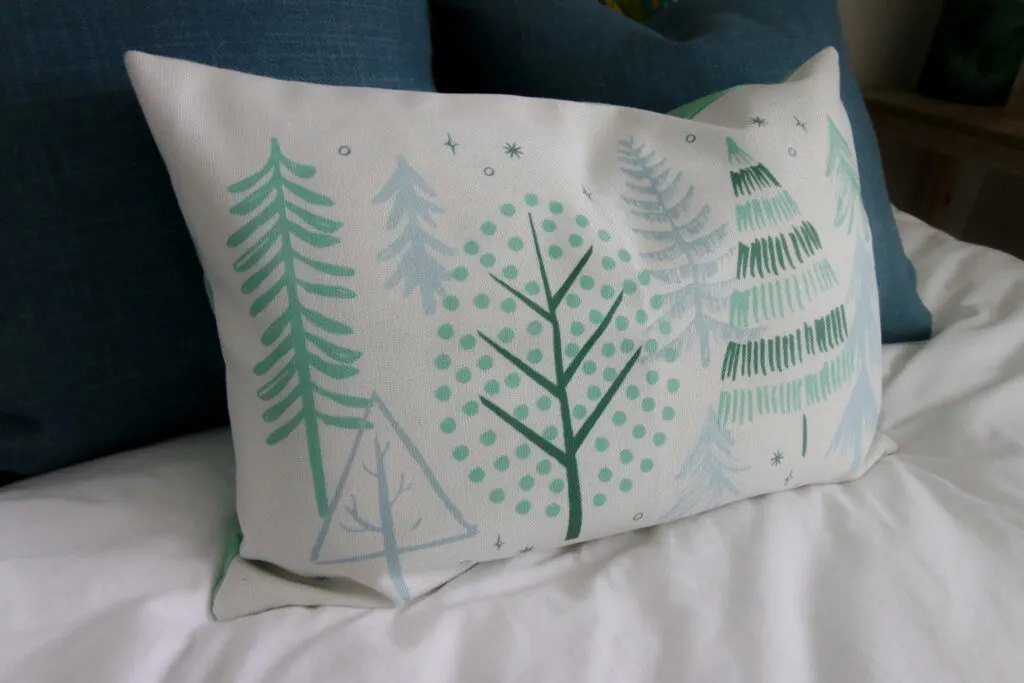 One side of the pillow cover is white with beautiful whimsical pastel green trees, designed by the artist.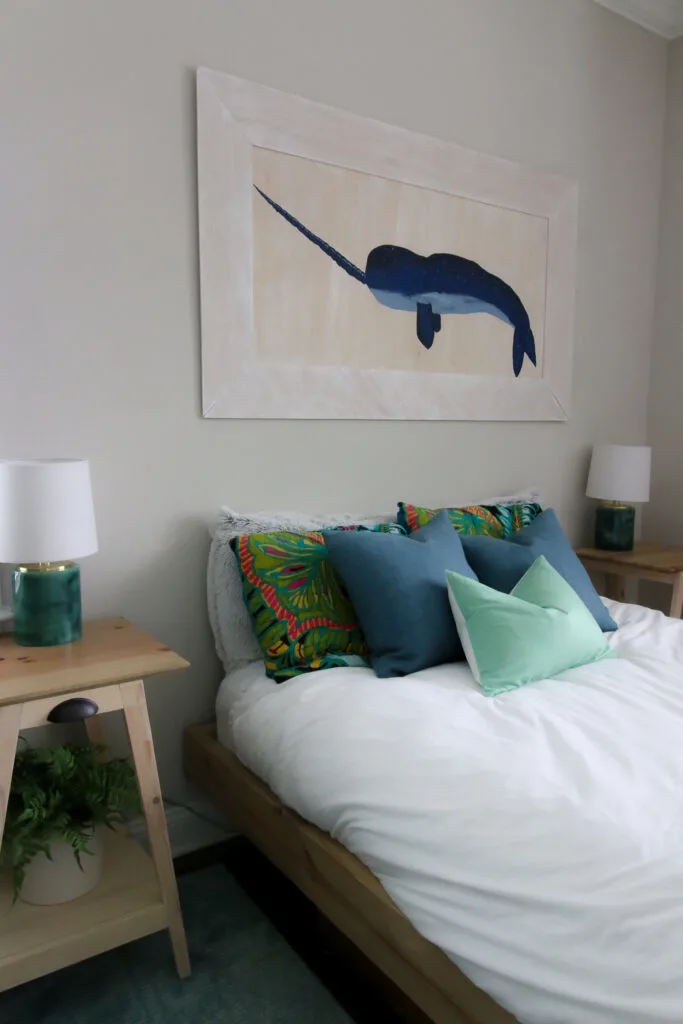 The back side is a bright mint green color. The material is velvety and very soft. I could definitely have this side out all year round!
Perpetual Calendar
This was a super random but totally cute addition to the box.
It's a wooden calendar with dice-like blocks that you can rotate to show the date.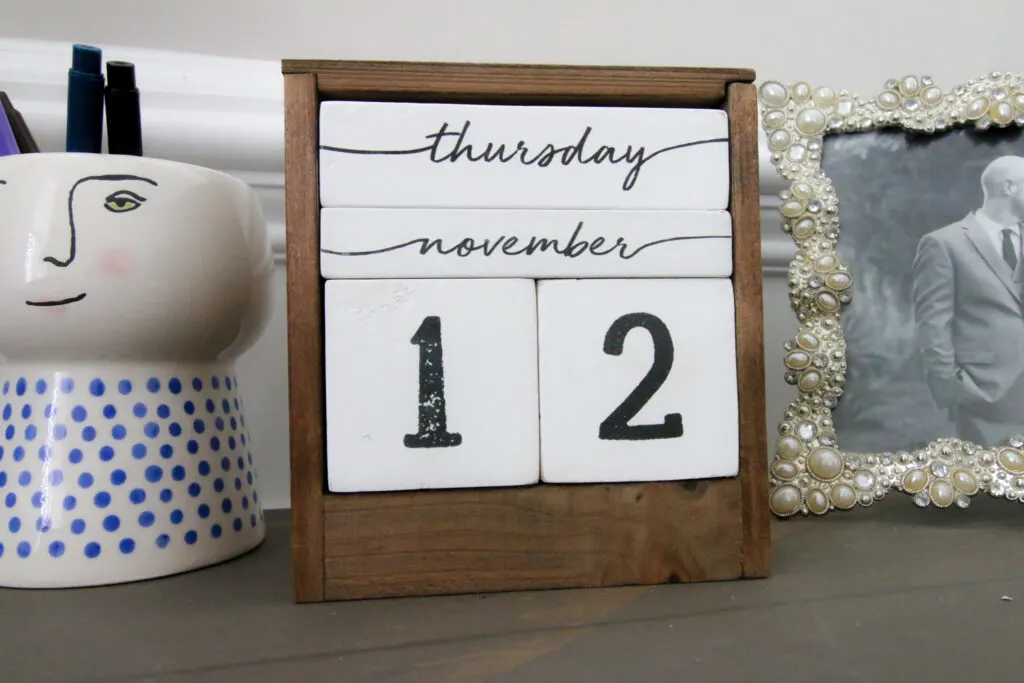 I love the charming font and have it sitting on my desk currently, but I think when the holidays are over I will move it to his playroom so we can change the date together every morning!
Wooden Houses
These wooden houses are one of my favorite things in the box. Two years ago we decorated with pastel houses for Christmas, and these go with that decor perfectly.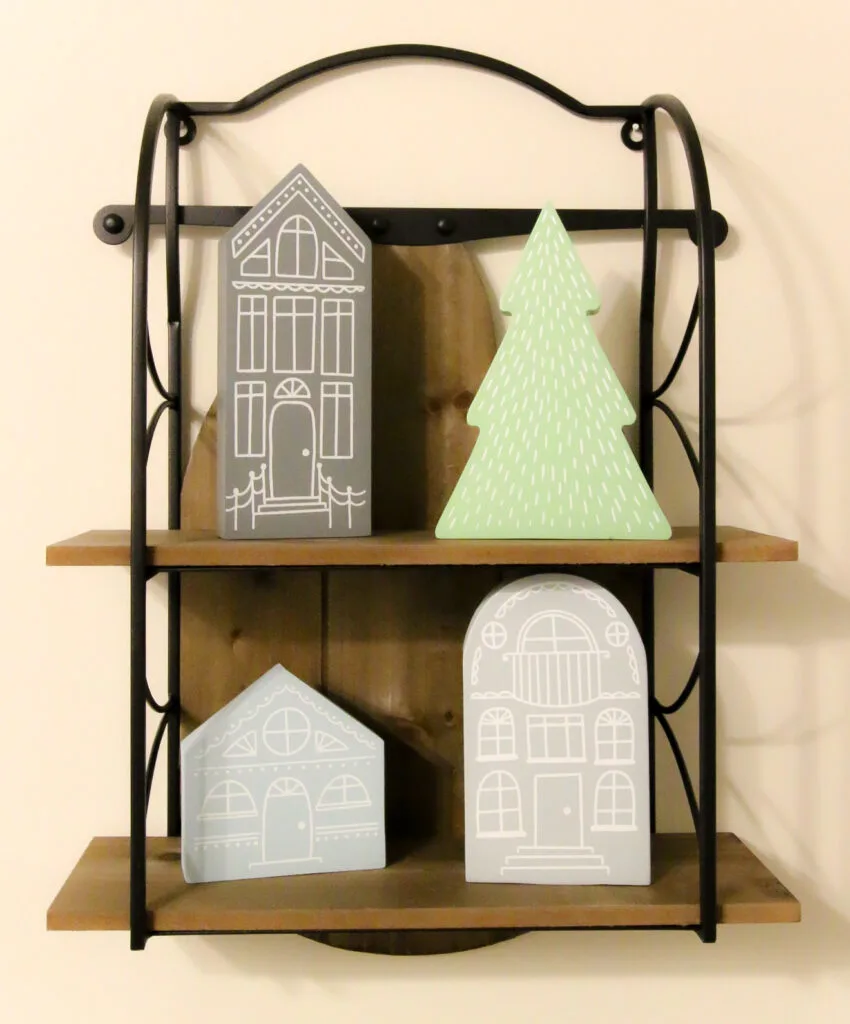 I really love how the white details look hand painted and just know that people will be asking if I made them – in a good way!
These pieces are really heavy and an excellent quality, I am super happy with them!
Wooden star/snowflake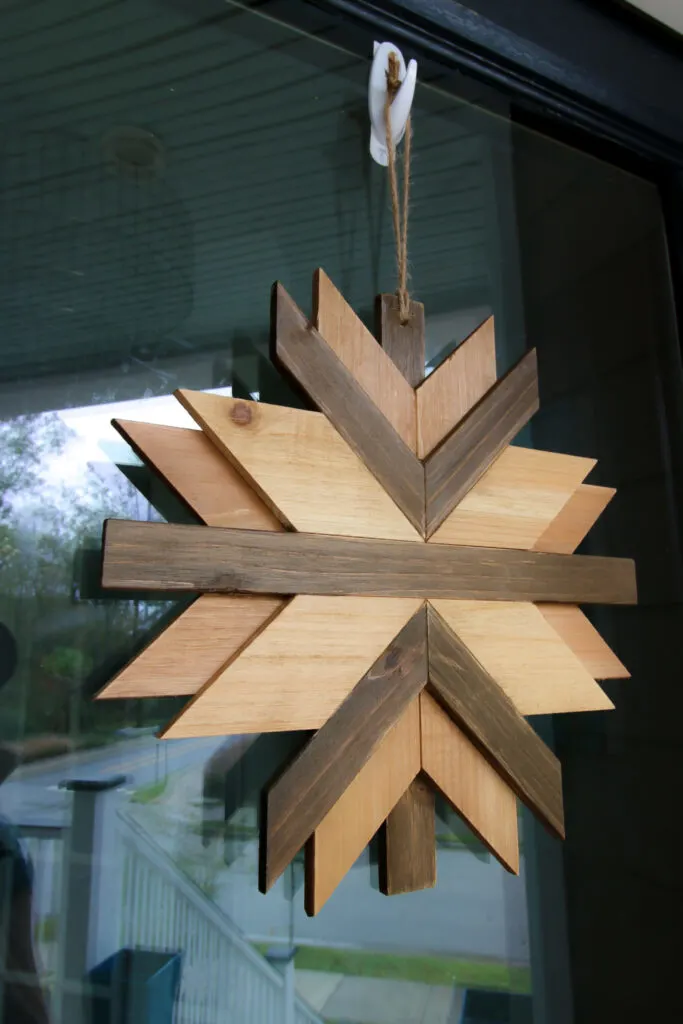 This is my VERY favorite thing in this box. It is a wooden snowflake made from reclaimed wood.
I'm calling it a star-slash-snowflake because I think it would make an AMAZING Christmas tree topper.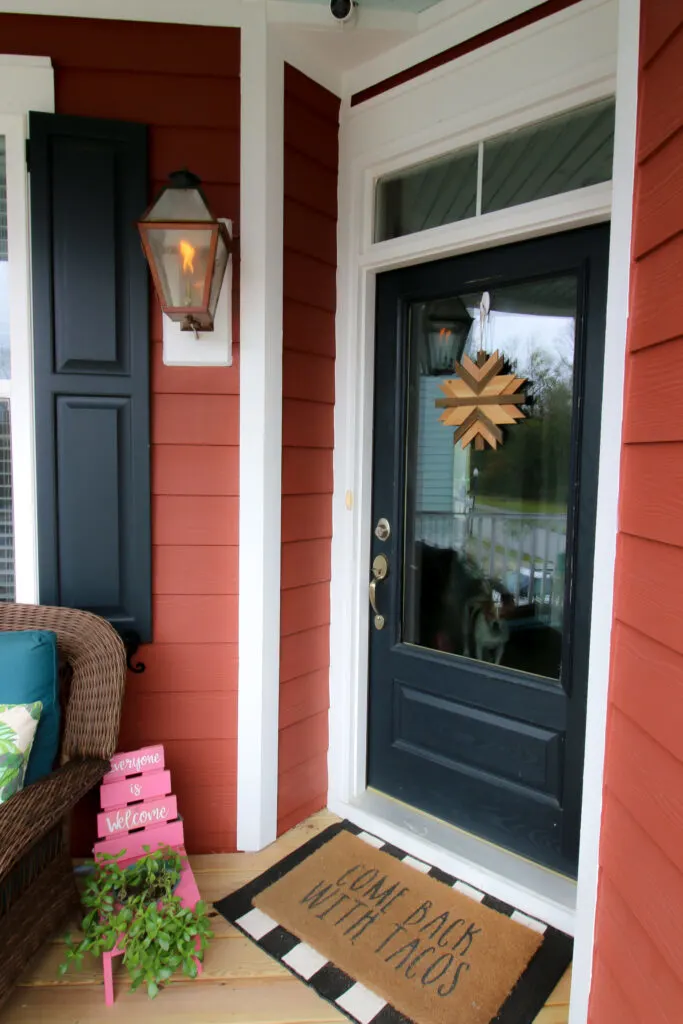 I just made a DIY boho style Christmas wall hanging, and know this would pair perfectly with that.
For now, I am hanging it on our front door as an alternative wreath!
Framed Art
This piece was something that Decocrated described as framed art, but I think that's a bit of a mis-nomer.
There's no glass and while it is "art", it's more of a repeating pattern than anything else.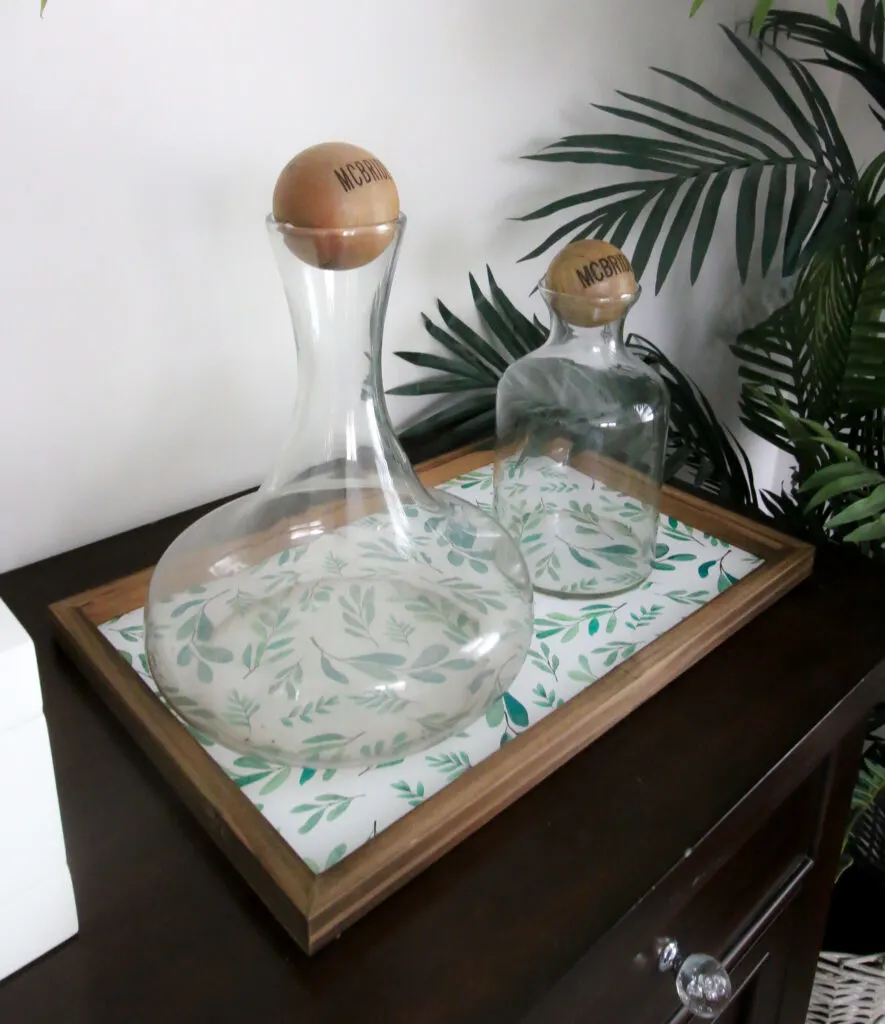 I actually thought it was meant to be a wooden tray and love it for that! The greenery is generic enough that it can work for winter or year round (I'm glad it wasn't holly or something super winter specific.)
Sled shelf
This is the piece that was most scary to me because it is so different from my decor style.
It is a wood and metal sled that is a shelf that can hang on the wall or sit on a table top (the rounded end has to hang off/behind a table for that to work).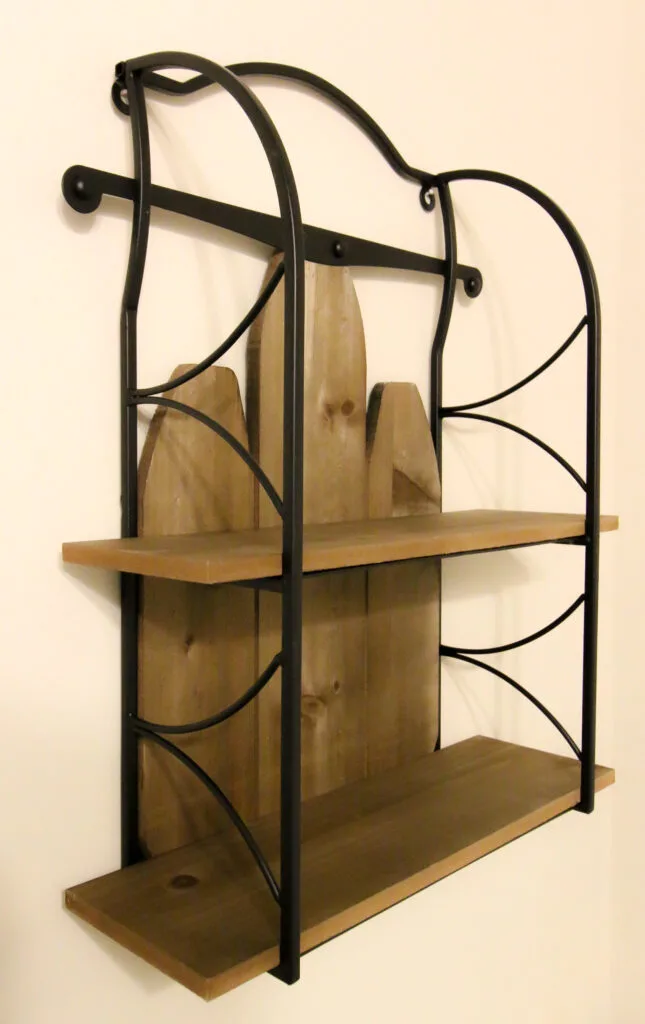 However, I hung it in our half bathroom and really like how it looks. The gray-brown wood tone is really lovely and I just might spray paint the metal gold for an extra pop!
I love this box and am so happy with it! Can't wait for my Spring box in 2021!
Use my exclusive coupon codes:
CHARLESTONCRAFTED for 20% off your first box!
CHARLESTONCRAFTED10 for $10 off your first box!
CHARLESTONCRAFTED30 for $30 off an annual subscription!
Video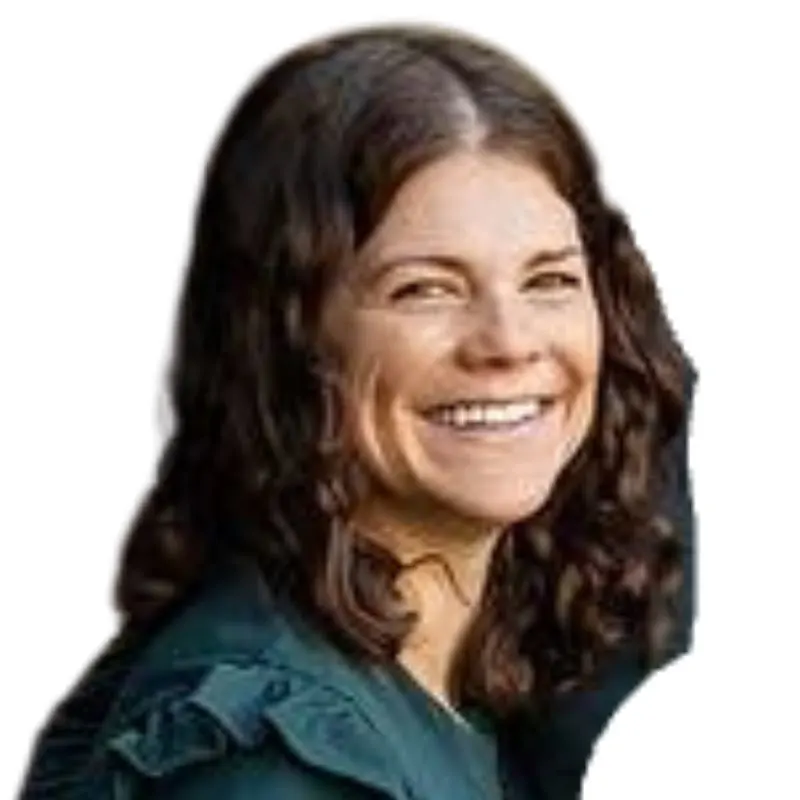 Hello, I'm Morgan, half of the creative force behind CharlestonCrafted.com! With a passion for DIY that dates back to 2012, I've transformed three homes and now I'm dedicated to helping others craft their dream spaces. Let's turn your house into a home together!