We made this custom Scotch tray from a beautiful rough cut hunk of poplar and would not be more happy. We got the slab from a cabinet making company that was moving locations and I've been wanting to use it for a long time, but hadn't come up with the right purpose yet.
(We used plywood from the cabinet company for the built-in desk.) I finally decided on this custom Scotch paddle tray and wanted to share with you how amazing it is to see something transform from drab to fab.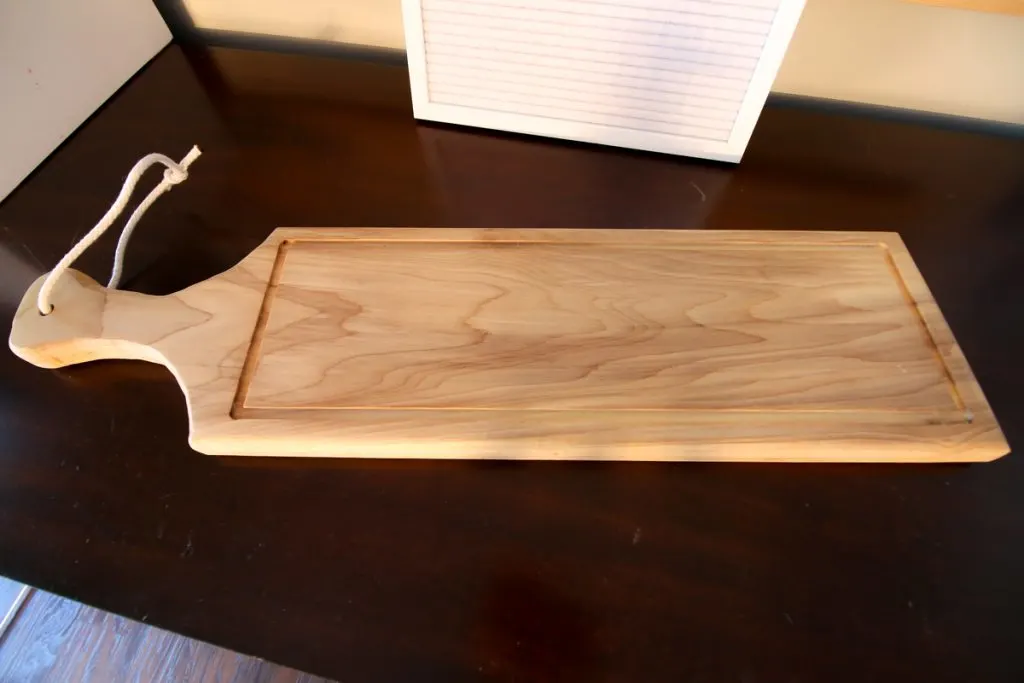 How to turn a slab into a custom tray
The slab I got was about 7″ wide, 18″ long and 1 1/2″ thick. However, it wasn't perfectly cut at any of those dimensions, so the first thing I did was square everything up to have an even work surface.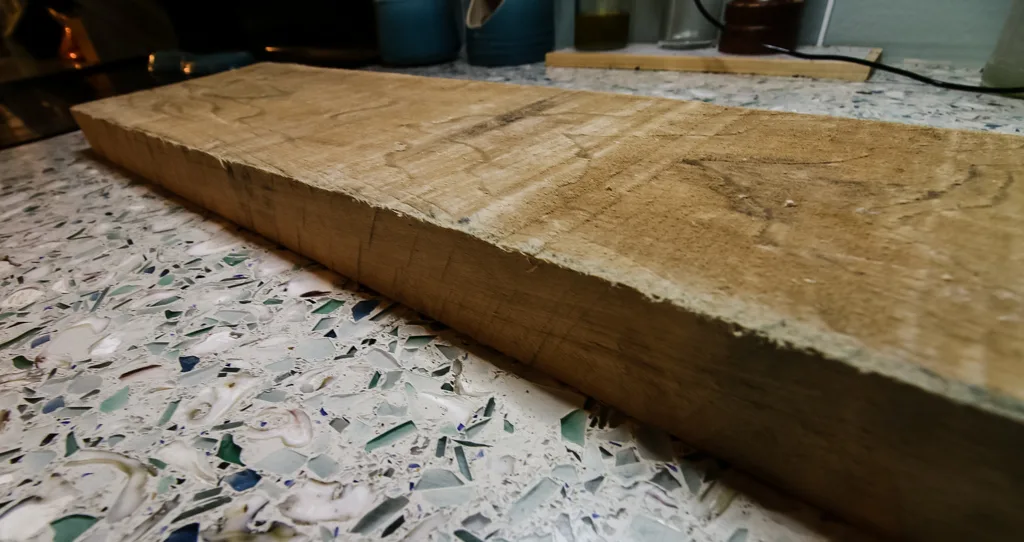 It was easy to trim down the four sides using the table saw to have four straight edges.
Getting the thickness square was more difficult since I don't have a planer, but I raised the blade of the table saw up to the full height and then ran the board through at 1″ thick and then flipped it over to finish the other side.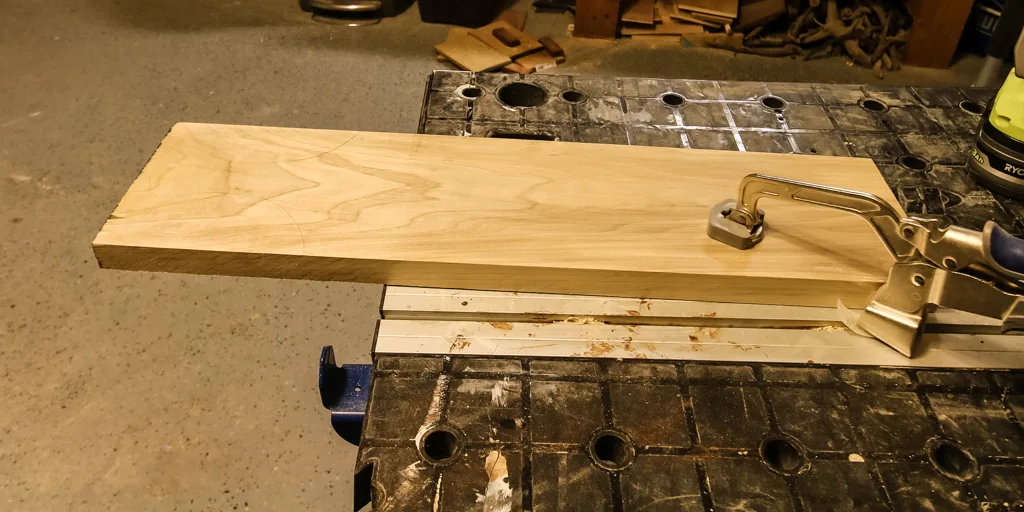 Customizing the Scotch tray
Once everything was square and even, it was time to turn it into something nice. I decided to give it a paddle shape by adding a handle. To do that, I traced a tapered handle on one side and then used a palm router to shape it out.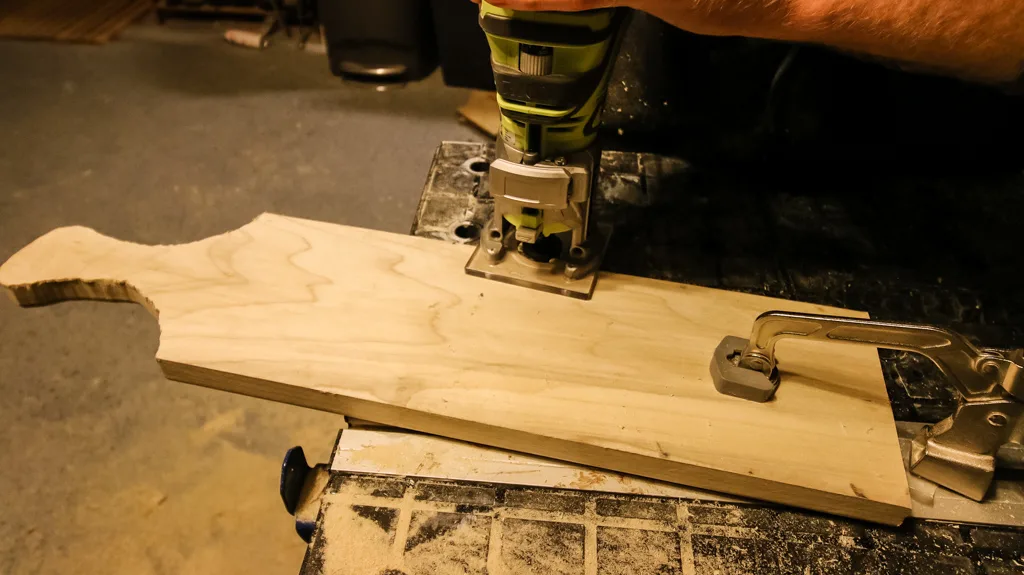 Next, I used the palm router again to round off the top and bottom edges around the entire thing.
Finally, I used the palm router again to add a shallow square groove in the top of the paddle, to potentially catch any spills.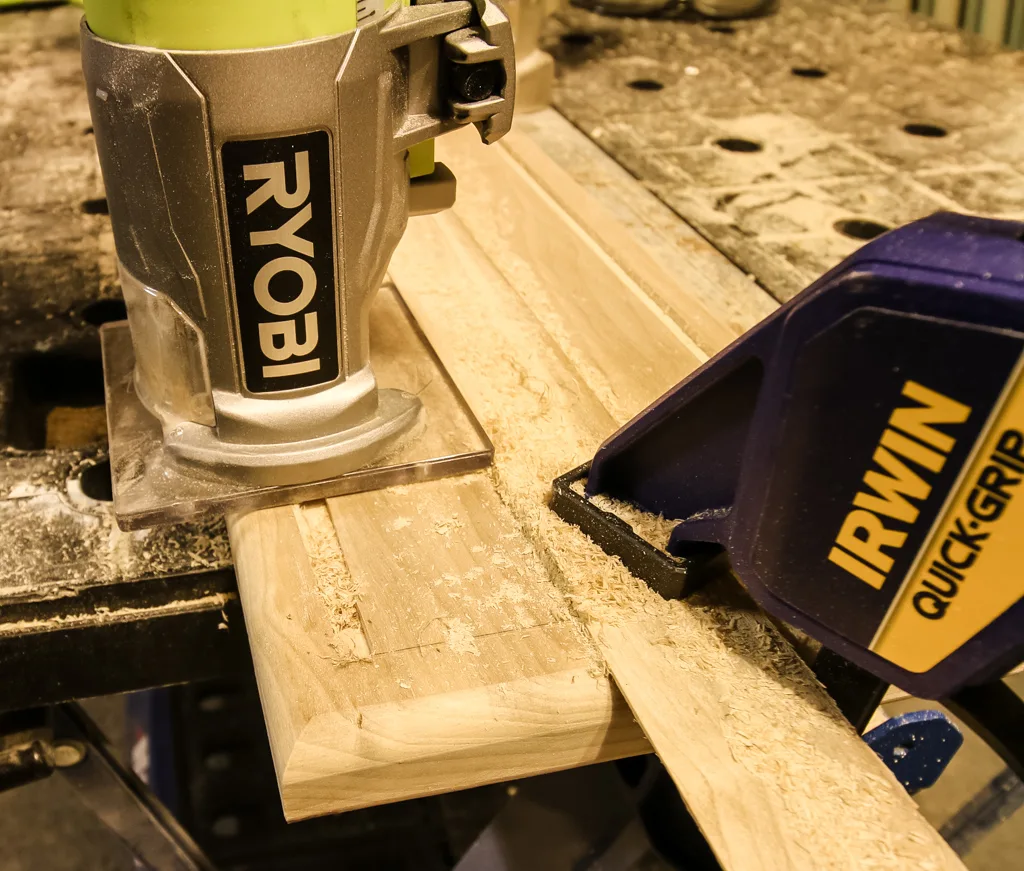 I then used a Forstner bit to drill out a small hole in the handle to add a string for hanging.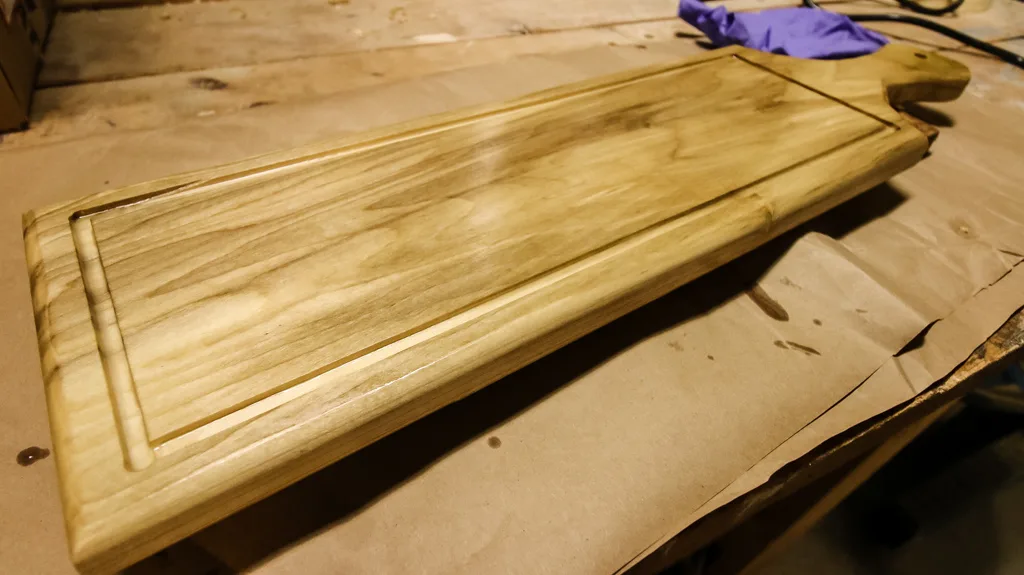 Finishing Touches
After sanding and using Walrus Oil cutting board oil to finish the whole tray off, I added a rope loop to hang it if we didn't want it on the bar.
Be sure to check out our full Walrus Oil cutting board oil review.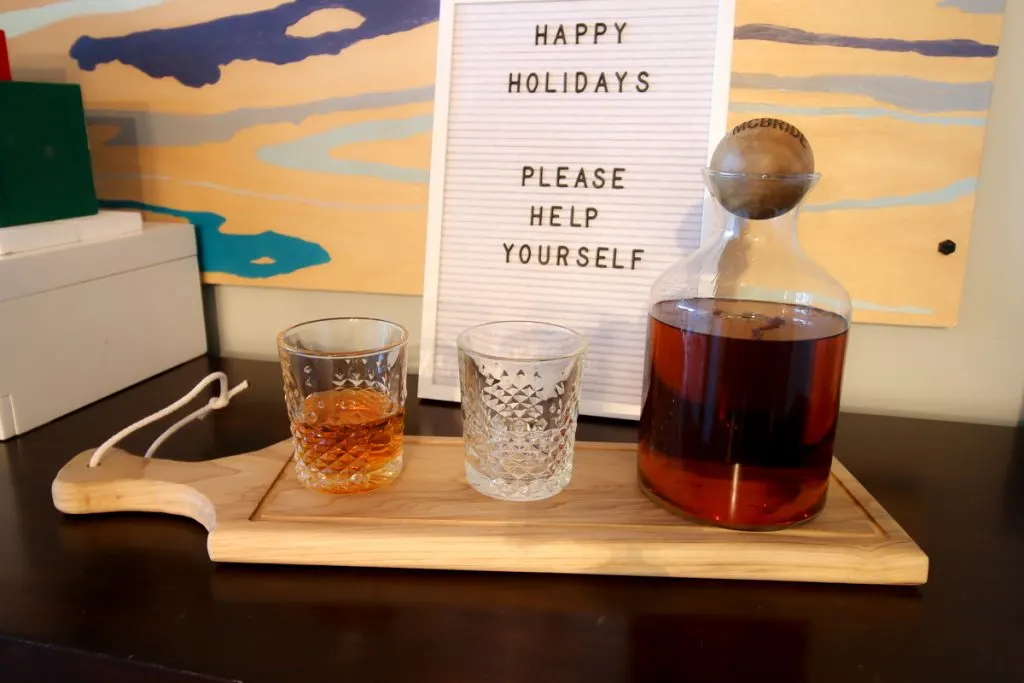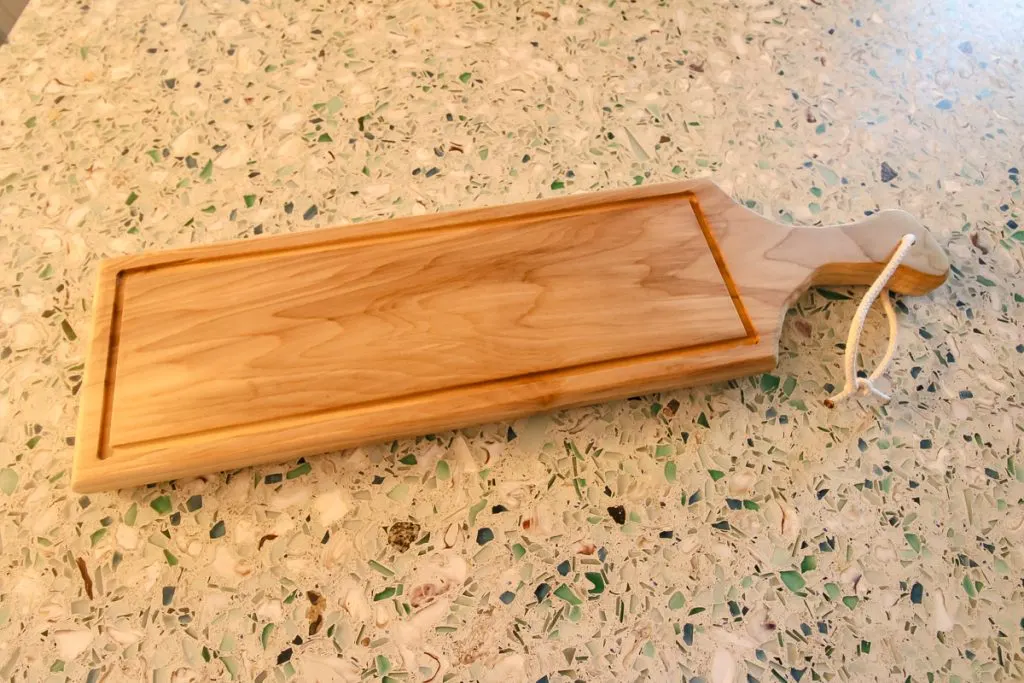 I love this custom Scotch tray paddle and think it turned out so nice! I love having custom pieces around and this is a great example of how you can turn an ugly hunk of wood into something amazing.