Want to decorate your kitchen this holiday season? The kitchen is the center of your home and might be the center of your entertaining, too! Here are some of my favorite Christmas kitchen decor ideas!
Christmas decorating can quickly spiral from one tree to two trees to a fully decorated house. Before you know it, you're hanging garland over the toilet tank.
OK, maybe not, but the kitchen is the heart of the home, and if you plan to host guests for a party or just a dinner, they probably will visit your kitchen.
So, it makes sense and is fun to decorate your kitchen for Christmas!
When decorating your kitchen, my best advice is to keep it simple. Don't try to cram things on every surface.
It can get dirty from cooking, but also it can just be in the way. Leave enough countertops to actually cook!
Wondering how can I make my kitchen look Christmassy? Here are some of the easiest ways to add a festive touch to even a small kitchen!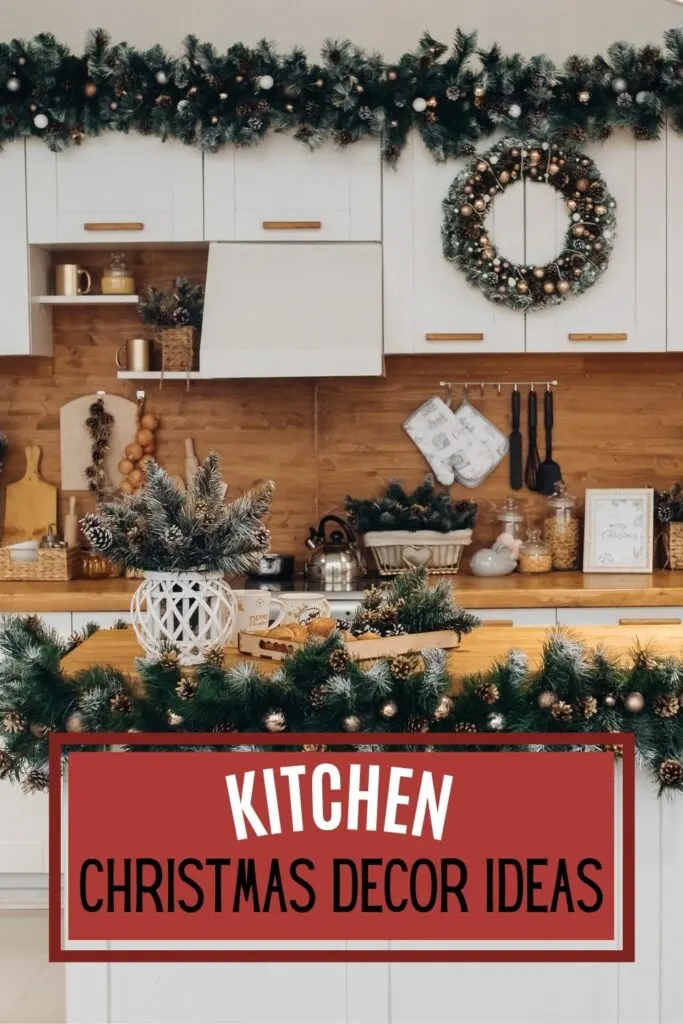 How to decorate a kitchen for Christmas
There is no wrong way to decorate your kitchen for Christmas, but here are some ideas for where you can easily add a little festive cheer!
How do I make my kitchen look festive?
It's easy to give your kitchen a festive holiday feel. Pick one main color – such as white or red – and two to three places to highlight. This could be an island, above cabinets, or even light fixtures! Keep it simple so your festive decorations don't interfere with the functionality of your kitchen.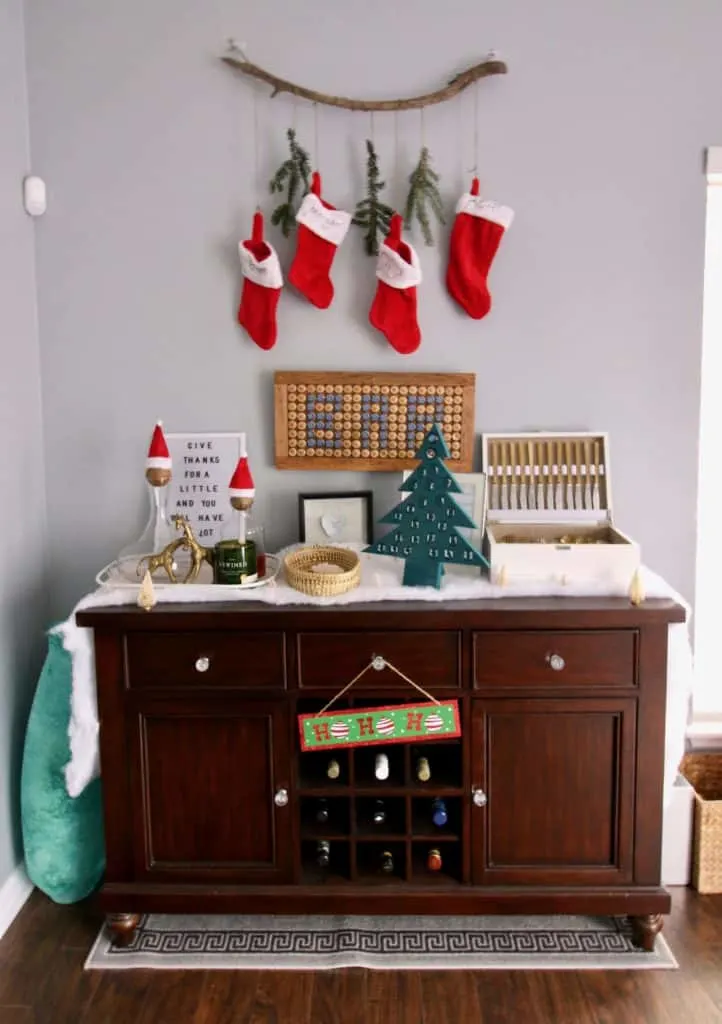 Kitchen table Christmas decor
If you have an eat-in area (or dining room) be sure to decorate there first! Add a tablecloth or table runner and a beautiful centerpiece to set the mood.
You can also hang ribbons or wreaths off the back of chairs to keep them in the holiday spirit, too!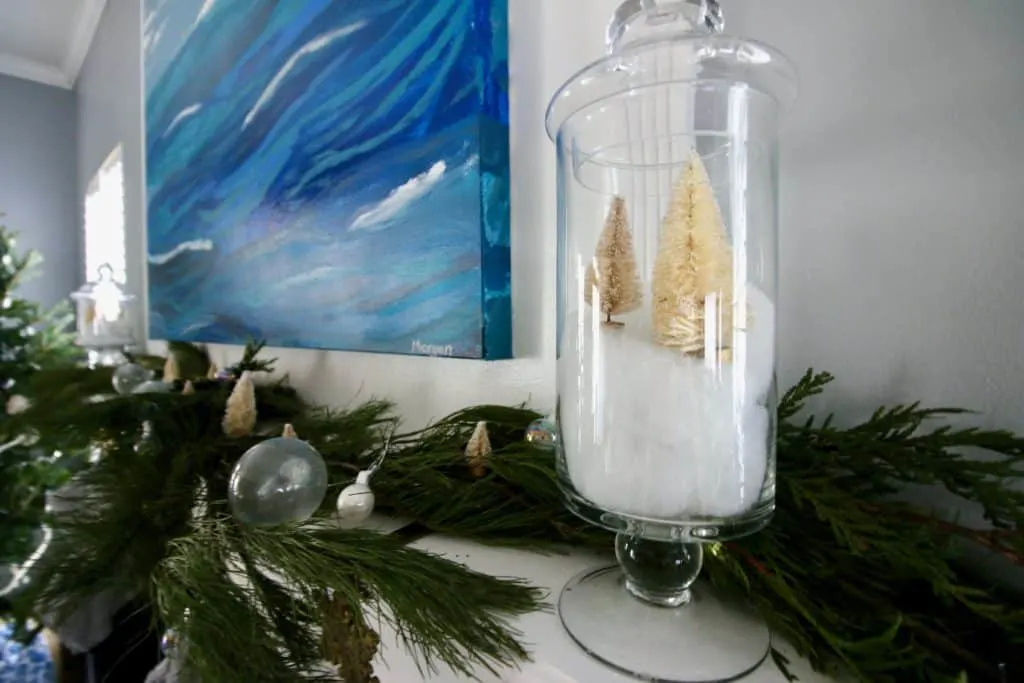 Kitchen cabinet Christmas decor
Your cabinets are a great place to start decorating! Here are some cabinet decor ideas:
Wrap each door with wrapping paper
Hang a small wreath on each cabinet
Wrap a cross of ribbon and put a big bow on each cabinet door
Use washi tape to display Christmas cards
If you have a range hood, be sure to add a ribbon or big bow there, too!
Christmas decorating ideas for above kitchen cabinets
If you have space between the top of your cabinets and the ceiling, this is a place that you can decorate! Here are some ideas for what to put above your kitchen cabinets:
Garland
Twinkle lights
Christmas village
Any Christmas decor collection such as nutcrackers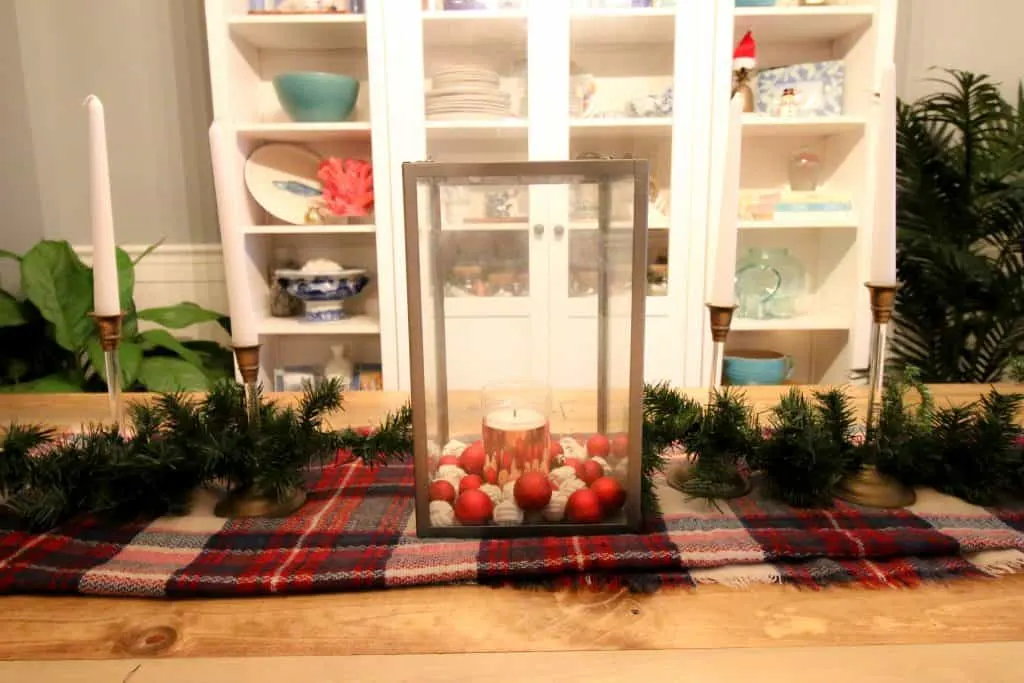 Decorating your kitchen island for Christmas
Kitchen islands are gorgeous and the instant showpiece of your home. Decorating on and around the island is a great idea when you are entertaining!
Kitchen counter centerpiece ideas
If you have a large island, add a beautiful Christmas table centerpiece to your space! Here are some ideas:
Festive table runner or place setting (if you have barstools)
Display a collection like a Christmas village
Large vases or jars filled with faux snow or holiday candy
Big bowl of silver ornaments – or any color to match your decor
Farmhouse style wooden tabletop Christmas trees
Tiered tray to display smaller decor items
Hang mini stockings from one end of the island counter
Long branches in a vase with mini ornaments attached
White candles – in candlesticks for a more formal feel, standalone for more casual
See all of my favorite modern Christmas decorations!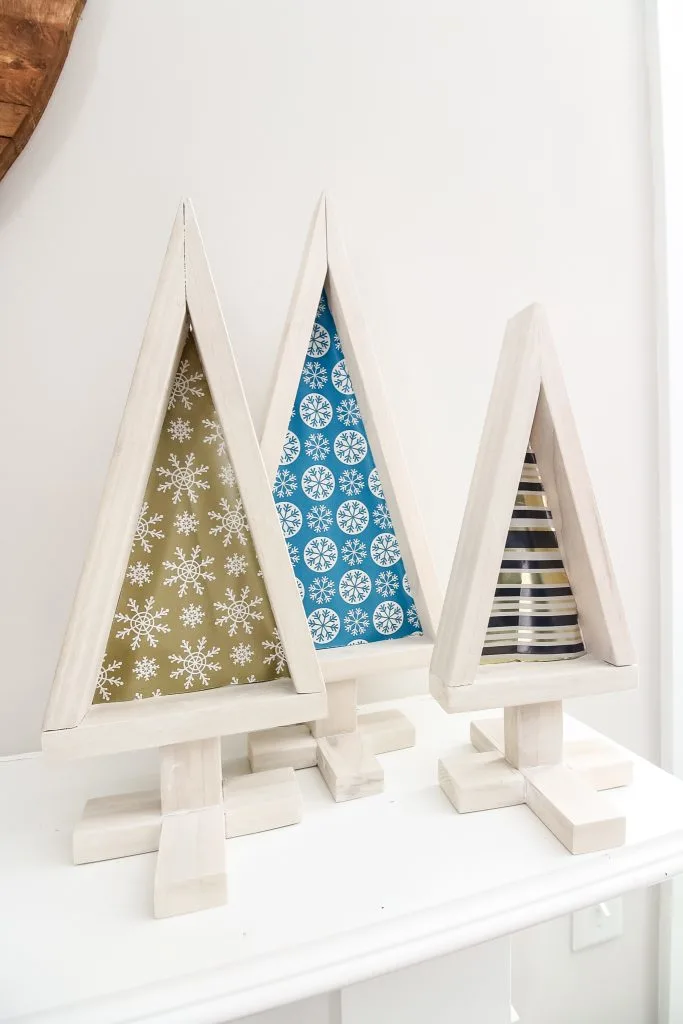 Decorative items for kitchen shelves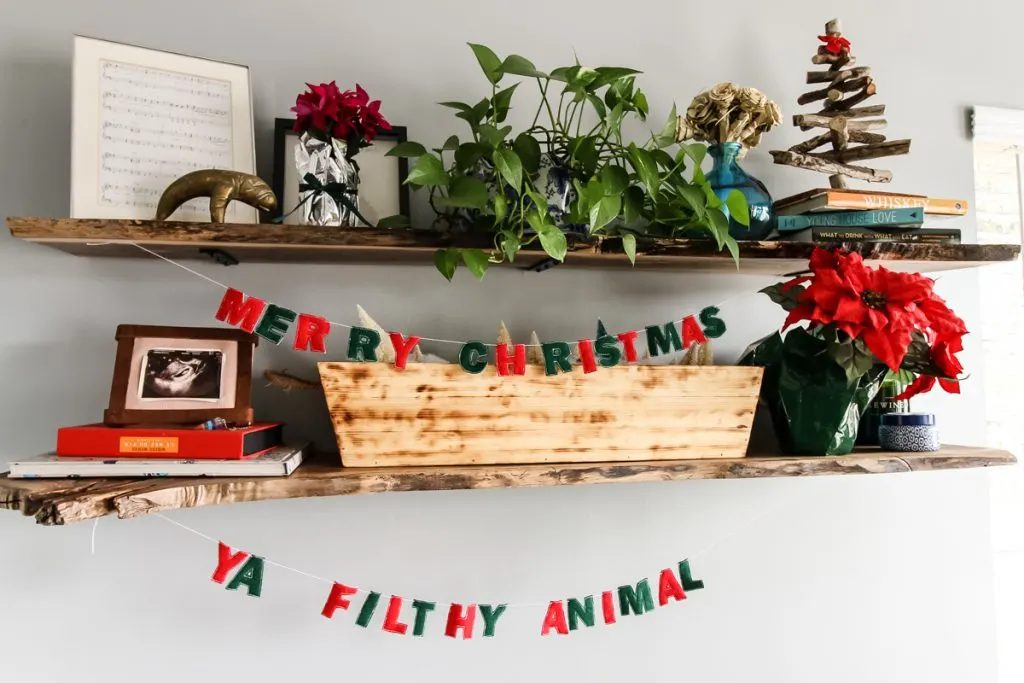 If your kitchen haas floating shelves, swap out some of the kitchen items for Christmas decor! This could include:
Big bowl of gold ornaments
Christmas collectables such as holiday china or mugs
Santa hats perched on a stack of red and green books
Faux or live garlands
Mini Christmas trees (such as potted rosemary cut into tree shape)
Branches cut from when you trim your Christmas tree, in a vase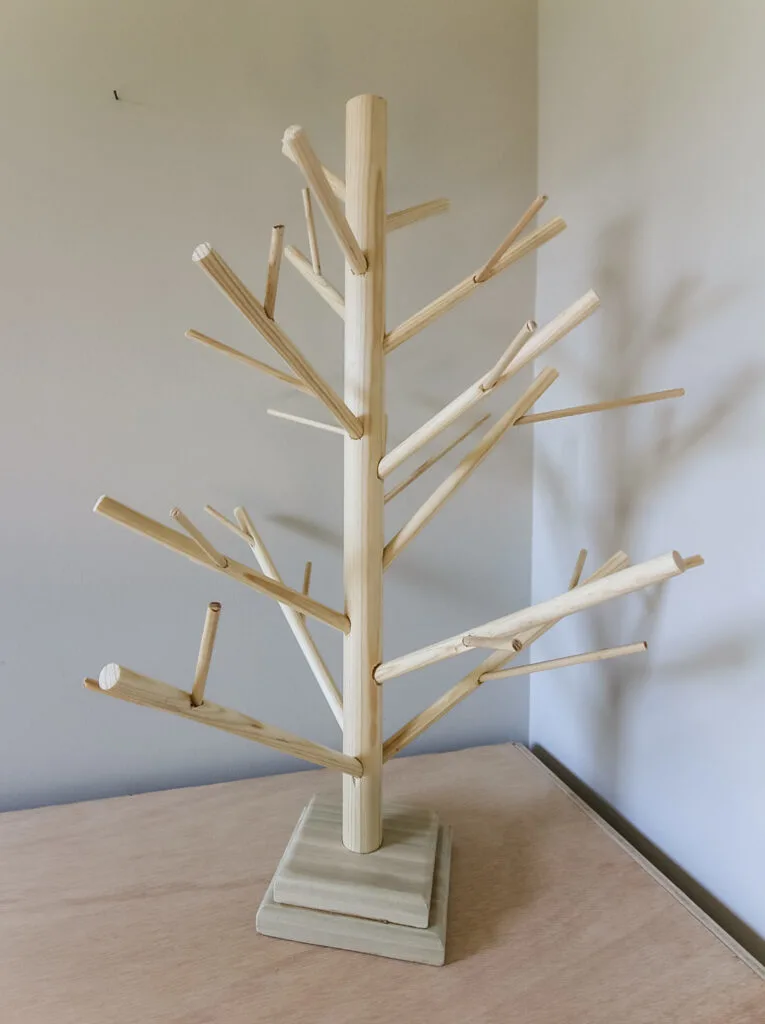 Chandelier Christmas decoration ideas
If you have any kind of hanging lighting in your kitchen, decorate it! Chandelier decorations are really unexpected and really feel extra special.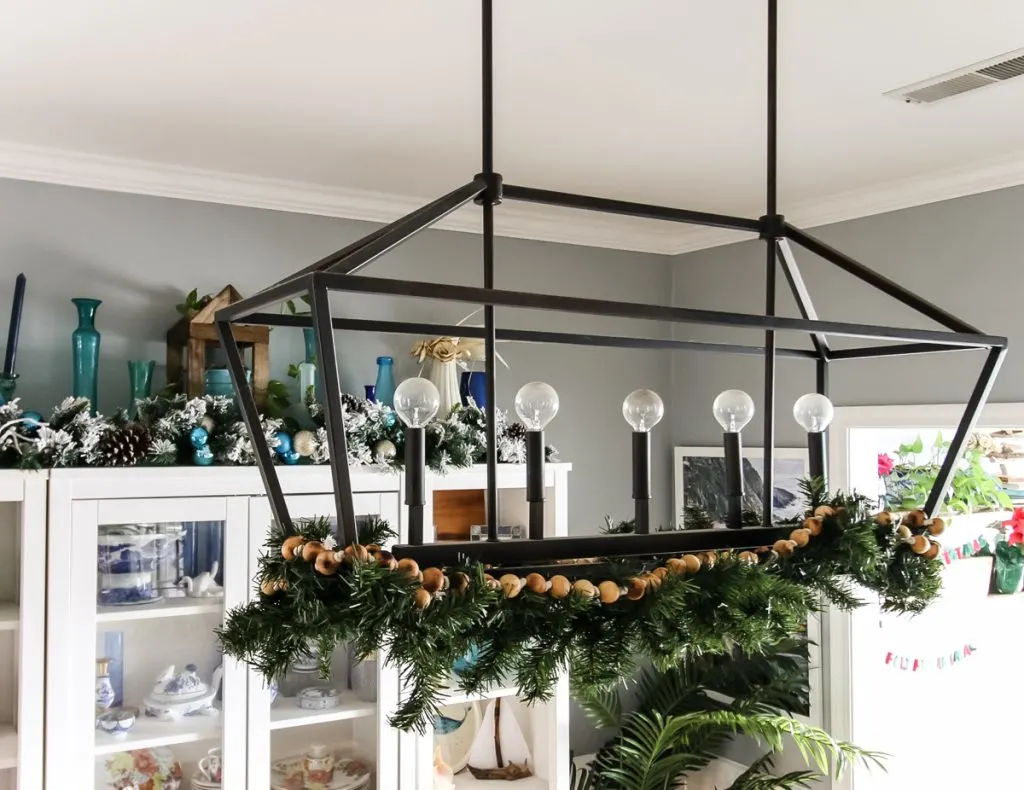 We used floral wire to gently attach garland to the chandelier in our old home.
If you have hanging pendants, you can add a big red ribbon bow to each one to make it look like a big ornament!
Christmas wall decor ideas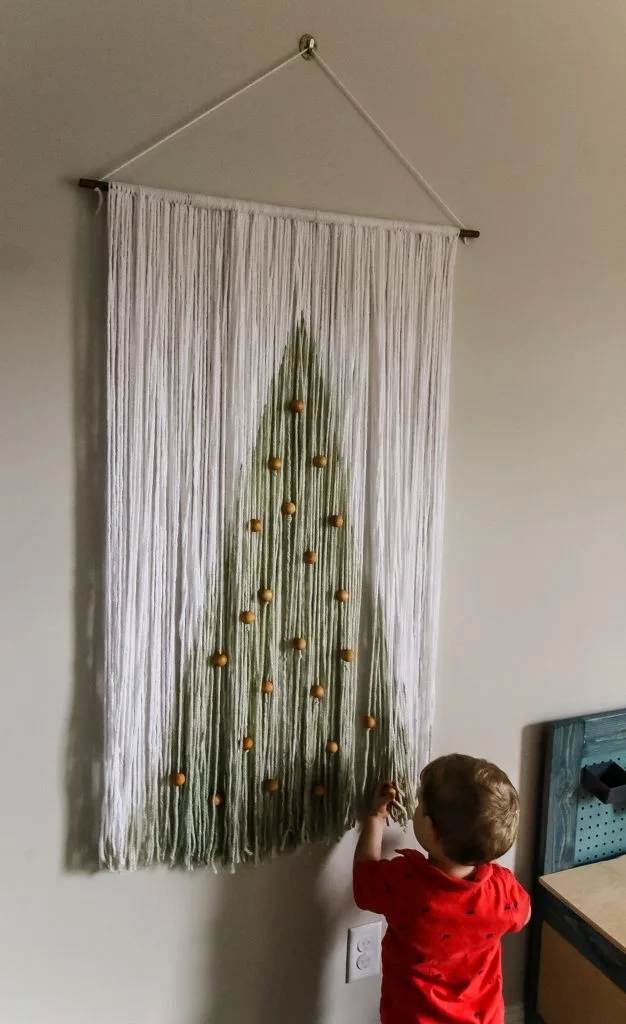 Don't forget to decorate your walls, too! If you have a piece of art that normally hangs in your kitchen, you can take it down for the season and hang something Christmas-y!
This could be as simple as wrapping a frame in gift wrap (super easy!) or you could make a wall hanging Christmas tree! Here are my favorite DIY wall hanging Christmas trees!
Love Christmas? Click here to get FREE printable funny gift tags sent to your inbox!
What's your favorite way to decorate your kitchen for Christmas?