Looking for Christmas card display holder ideas? Here are some of my favorites!
One of my favorite parts of the holidays is sending and receiving Christmas cards. However, once you receive them, what do you do with them all?
You don't want your cards to just sit on your kitchen counter. You feel bad looking at them and throwing them away. So, you need to display them. But how?!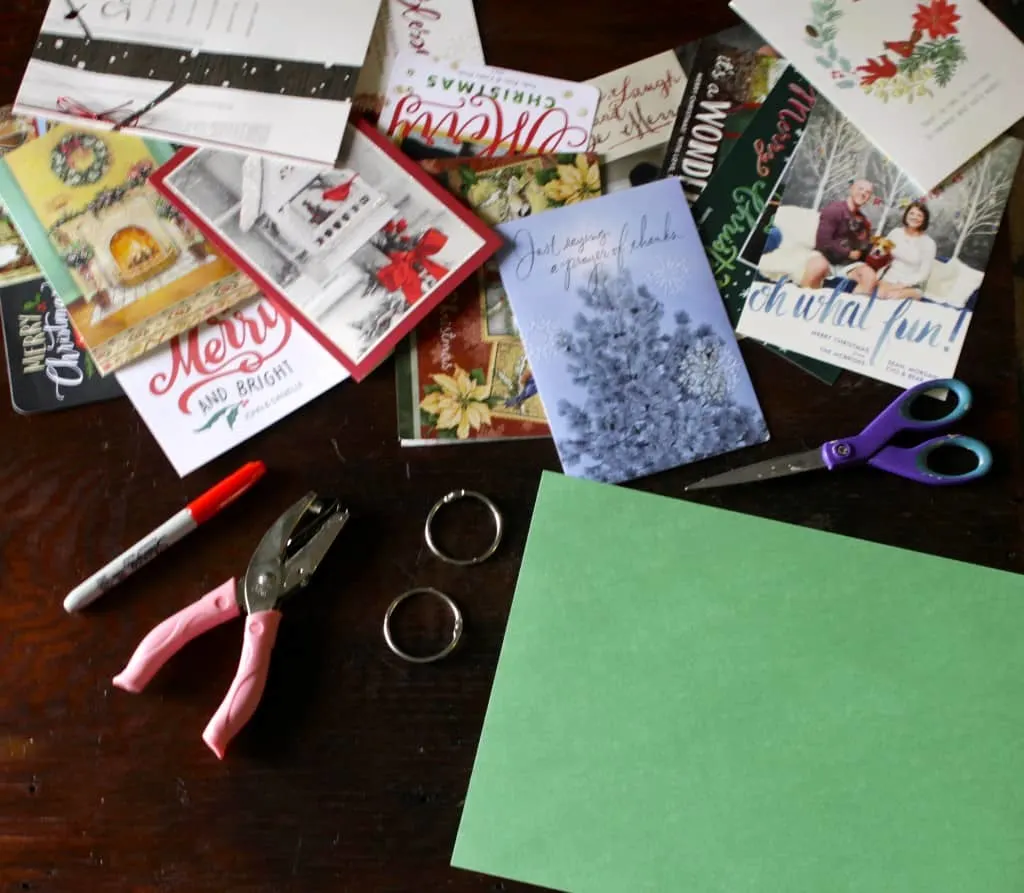 What to do with Christmas Cards
Hang them on the fridge
A popular way to display Christmas cards is to hang them on the fridge. However, many modern refrigerators are not magnetic. You can hang cards on non-magnetic fridges with washi tape. However, some people might have too many cards to fit on the fridge.
Hang them on the wall
You can also use washi tape to hang cards on the wall. You could hang them in a grid pattern or even along the door frame of a doorway if you prefer! There are a lot of options for this look.
Hang them on a cork board
If you have a permanent cork board in your home, this is an easy solution. You can also temporarily hang cork squares with command strips for the perfect holiday season solution. This is an easy way to display your holiday cards.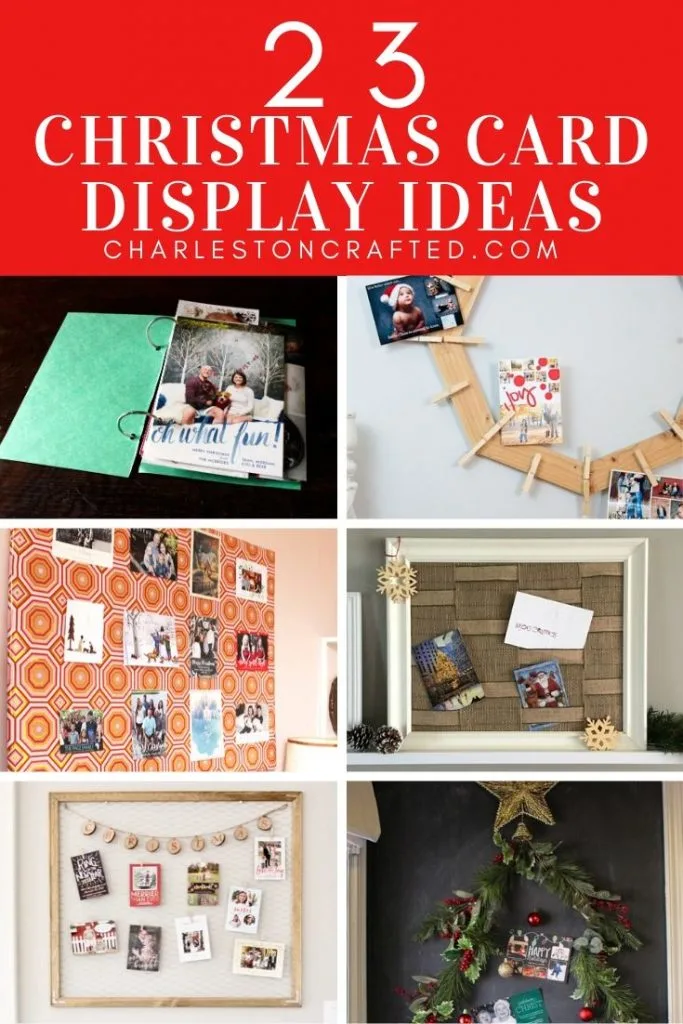 Christmas Card wall hangings
A popular options for displaying Christmas cards is on a wall hanging. You will need some kind os secure base – a board or a branch – and hang ribbons from it. Then, you can use clothes pins to attach your cards. This is an easy way to DIY a holiday card display!
Don't forget the basket
Baskets are a perfect way to display Christmas cards! Set them all in together or place them artistically. You can even add Christmas ornaments to the basket for a fun decorative look. This makes it easy for people to open and look through them, too! The perfect holiday card holder!
Work with what you have
You don't have to add an extra thing to display Christmas cards. Consider taping or tying them to a piece of furniture or wall decor that is already in your space. This will make the decor feel more Christmas-y and keep you from having to store one more Christmas decoration!
DIY Christmas Card Display Holder Ideas
If you prefer to display your cards in a holder, I have rounded up a bunch of DIY Christmas card holder options for you!
DIY Christmas Card Holder Ideas
Wondering what to do with your large holiday card collection? Here are a ton of DIY Christmas card holder display ideas!
What to do with Christmas cards after Christmas
After Christmas, you might feel sad throwing Christmas cards away. Here is how we store a year's worth of Christmas cards so we can pull them out and look back on them year after year!