Want to add a wall hanging Christmas tree to your holiday decor? Here are a ton of DIY wall Christmas tree ideas that you can use to replace or complement a traditional tree!
Christmas decorating can be a lot of fun, but it can be a bit disappointing if you live in a smaller space.
You see all these people online with huge elaborate set ups, multiple trees, and just tons of things that you don't have the floor space for.
Or, maybe you do have space for a traditional Christmas tree, but you want a little something extra, too.
A wall mounted Christmas tree is a great space saving hack and is a fun way to bring that Christmas holiday spirit into a small space.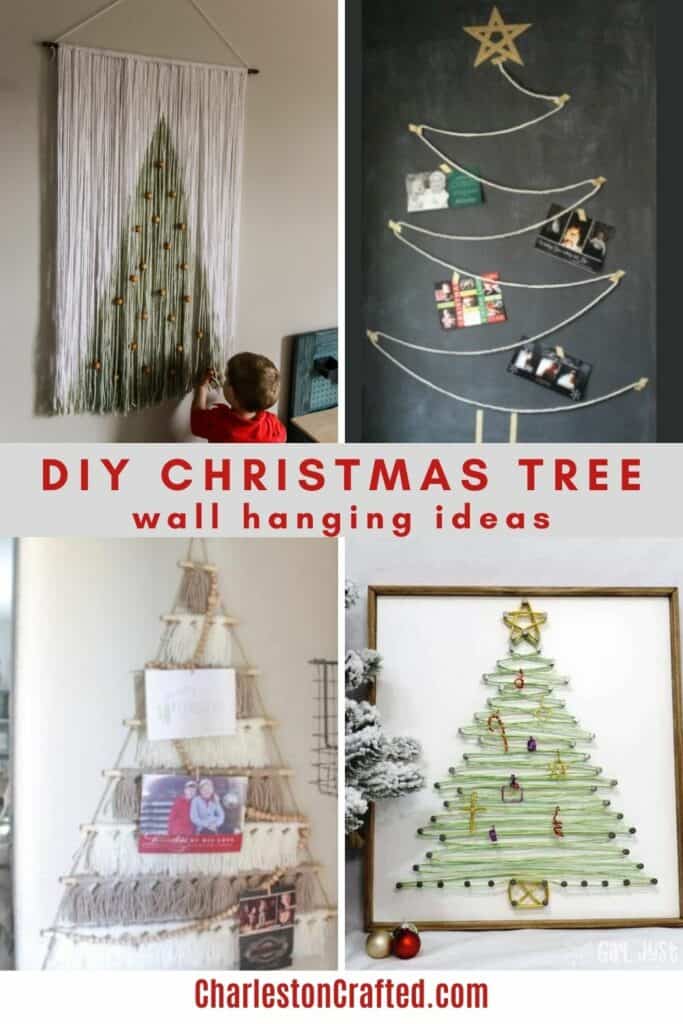 The easiest way to make a DIY Christmas tree for your wall is to hang lights in the shape of a tree on the wall! A little lights, a little tape, boom done.
But, if you are looking for something a little more elaborate, I have rounded up a bunch of fun ideas for you today!
Love Christmas? Click here to get FREE printable funny gift tags sent to your inbox!
Here are some of my favorite ideas for how to make a wall Christmas tree!
DIY wall hanging Christmas tree ideas
Looking for the perfect DIY wall hanging Christmas tree idea? Here's a ton of tutorials to inspire you!