Looking for a cheap sofa? Here are my best finds!
Sofas are one of the most important pieces of furniture in your home. It's where you sit to watch TV, talk to friends, eat dinner. You might even take a nap on your sofa!
But dang, sofas can be really expensive.
Now, I will say, nice furniture is very nice and usually worth the investment. It can be made locally, or at least in the USA, by well paid and highly skilled artisans and furniture makers. Expensive furniture will likely be made from high quality materials and will definitely last you much longer than a cheap piece of furniture.
I get that, I really do. But, in reality, sometimes you can't spend a ton of money on a couch. As much as I appreciate fine furniture, ten times out of ten I will tell you to buy a cheap couch rather than go into debt buying an expensive couch you can't afford.
I have to remind you that the best way to get a great deal on furniture is to buy it used! Be sure to check Facebook Marketplace and your local thrift stores! This also is a great way to reuse + keep old sofas out of the landfill.
The 40 Best Cheap Sofas on the Internet
So, today I am rounding up the best cheap sofas on the internet. Of course, what "cheap" means to you can vary, so you can find a few different price categories below. Whether you want a couch under $1,000 or even as low as under $250, I hope that you will like one of these finds!
Sofas under $250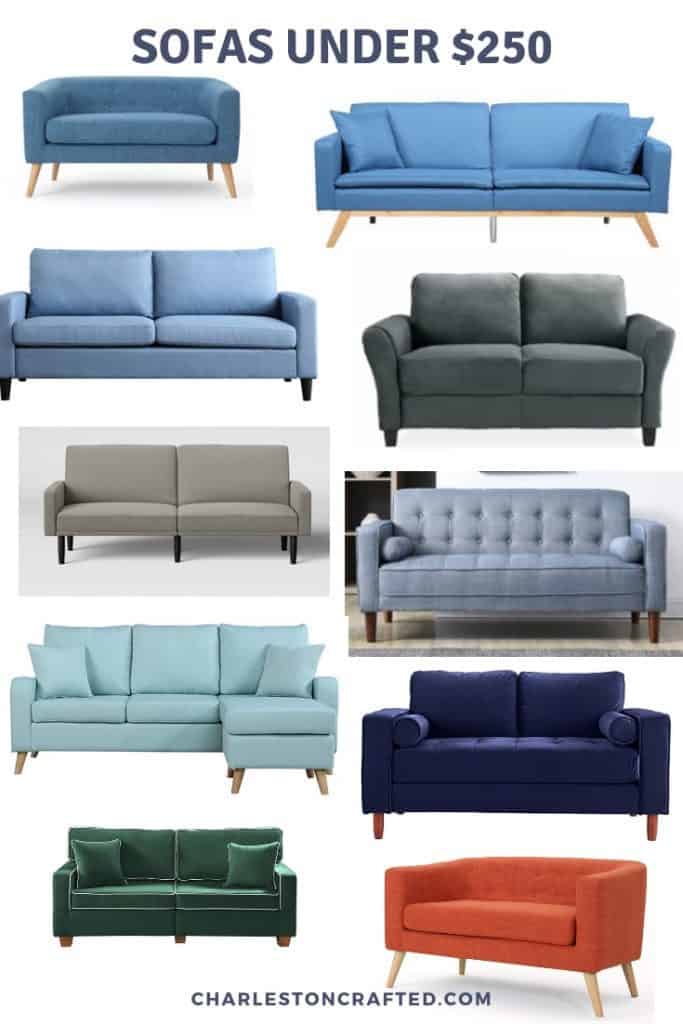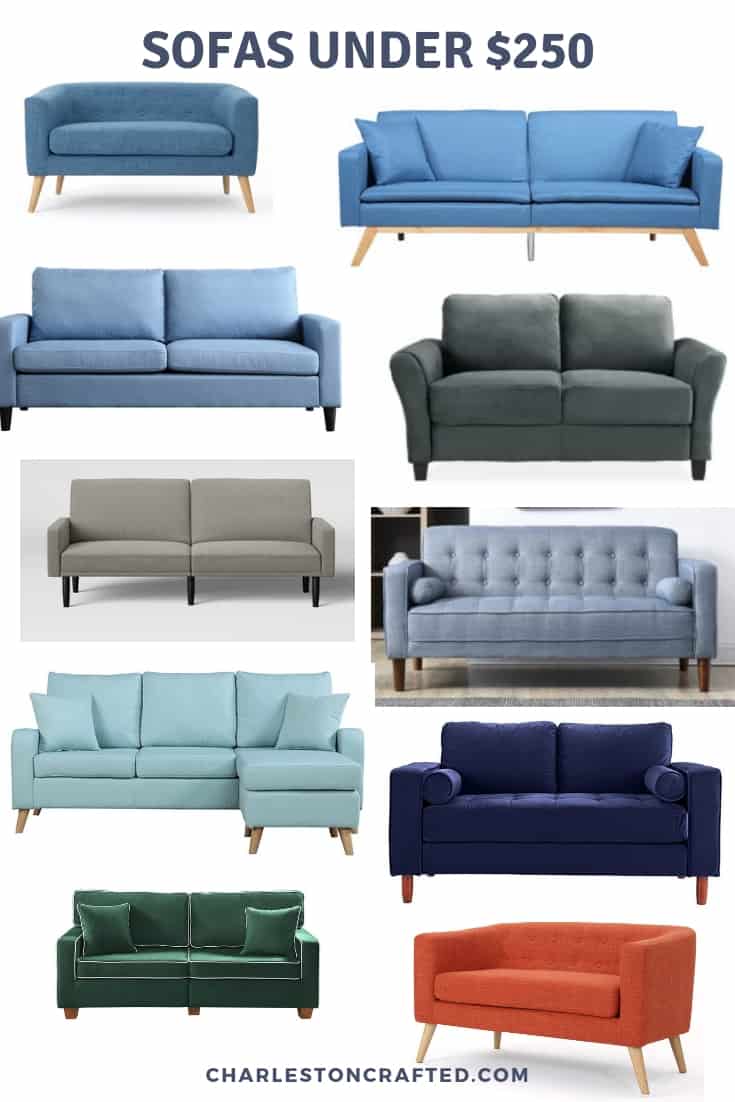 Sofas under $500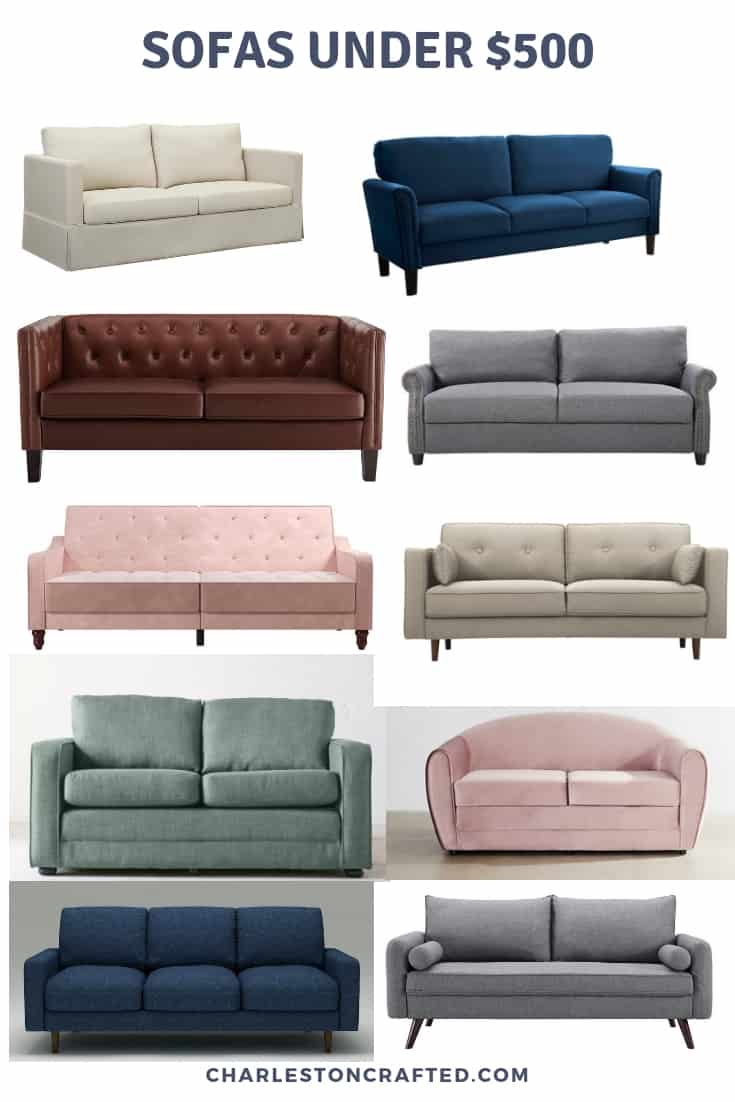 Sofas under $750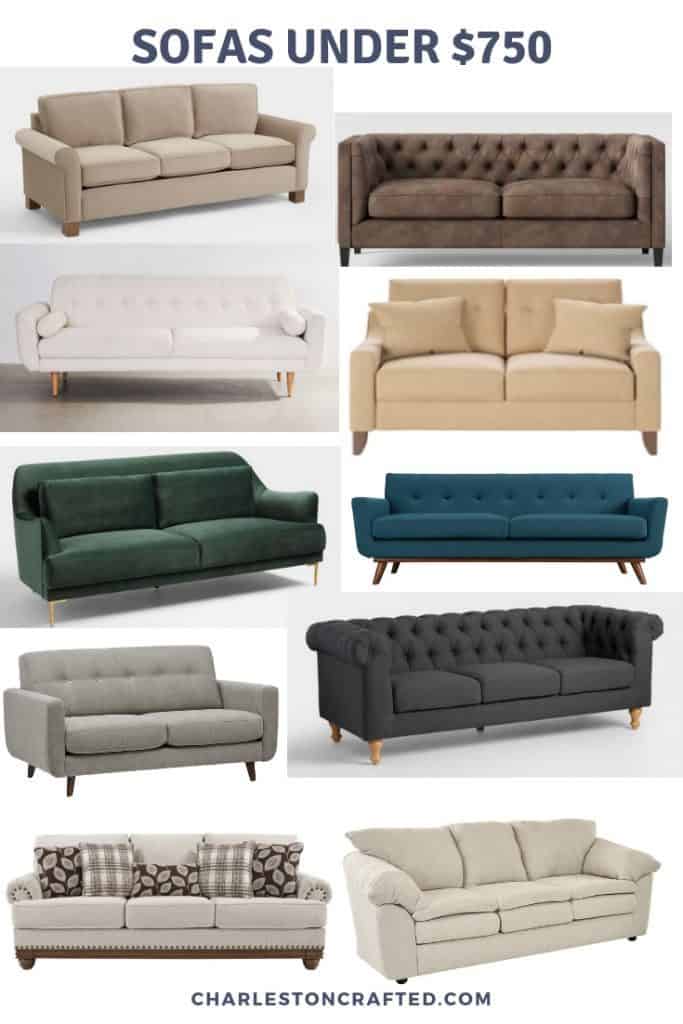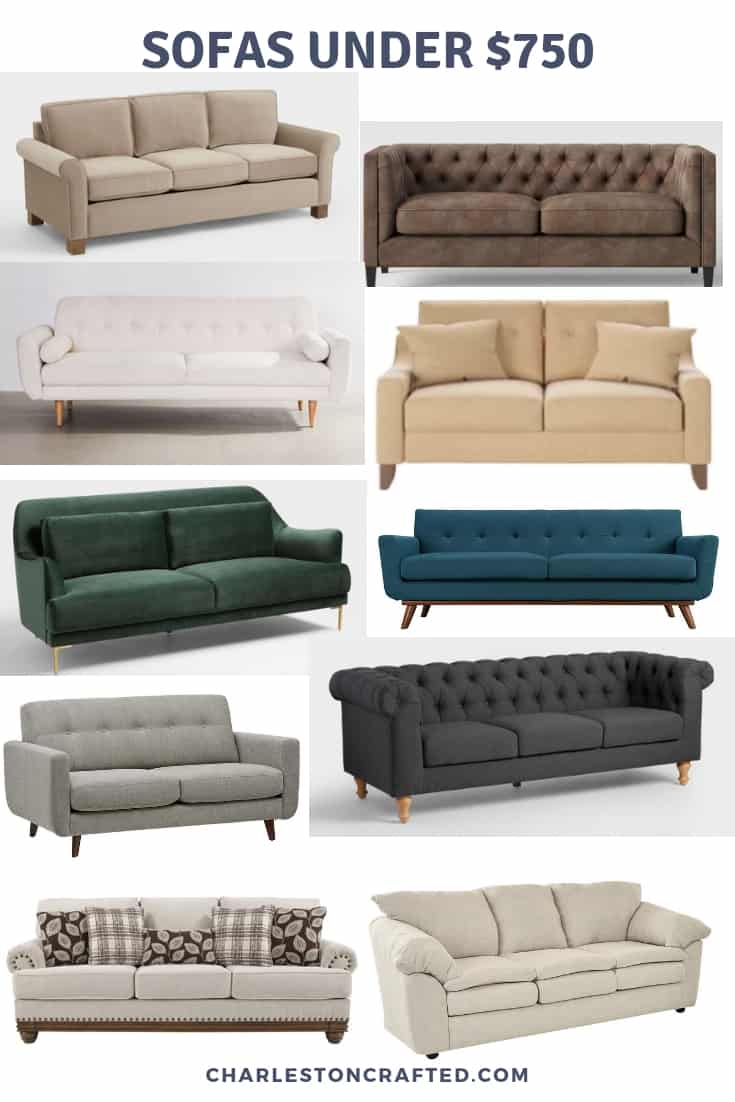 Sofas under $1,000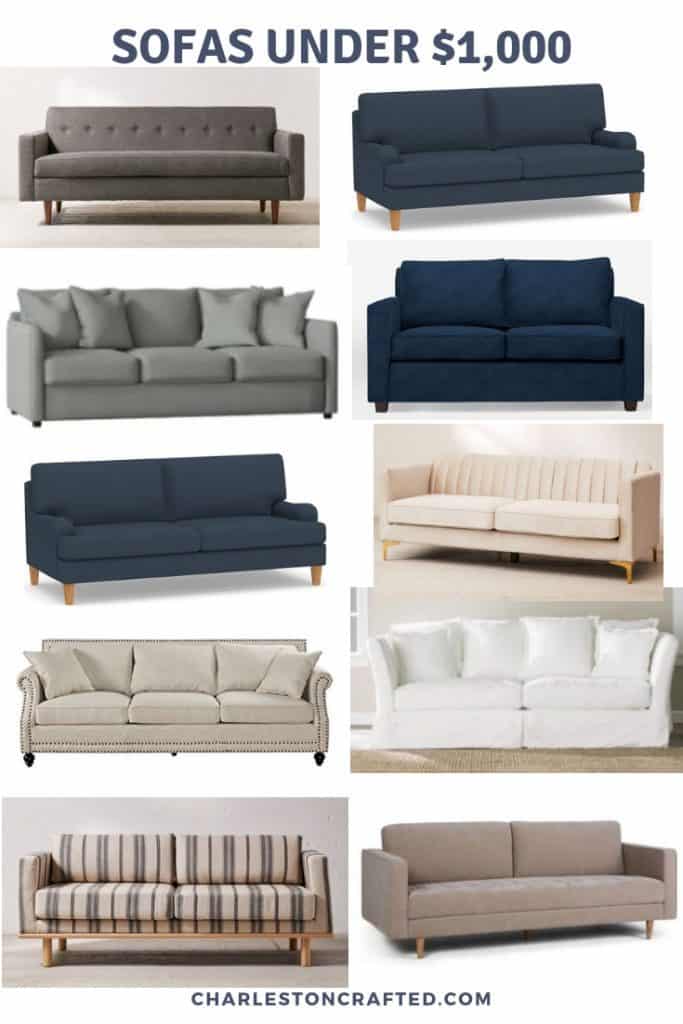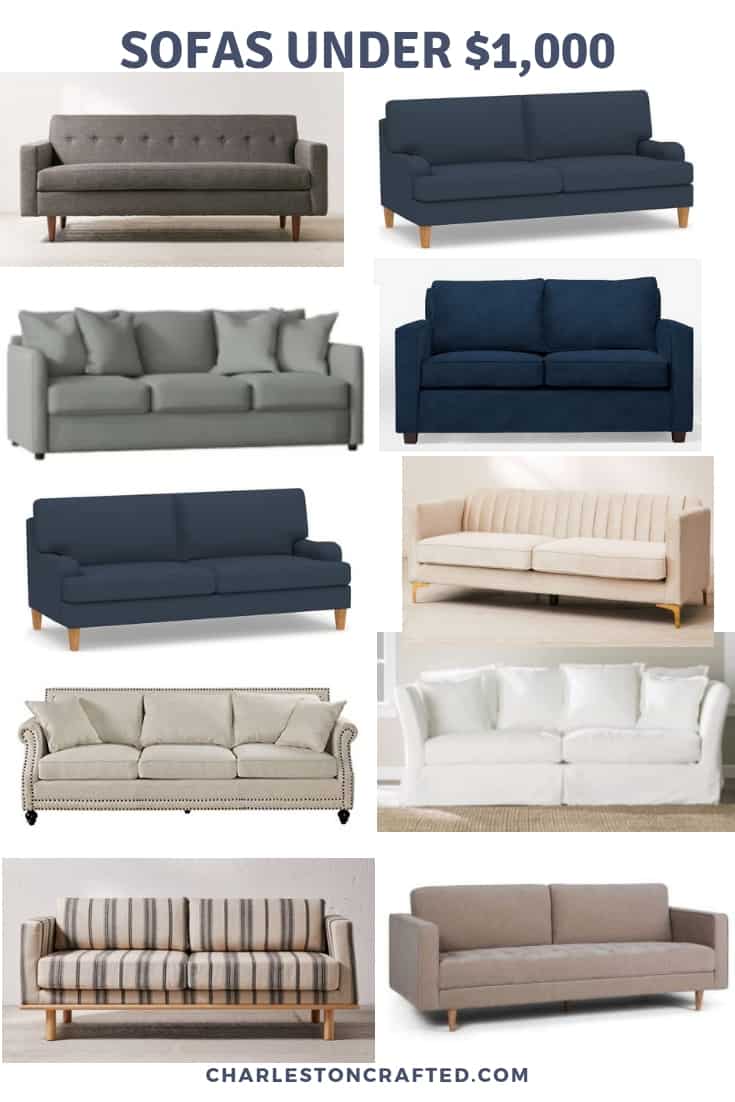 Please note – I don't own any of these sofas. I have not sat on them or seen them in person. Please read reviews before purchasing and know that, in general, you get what you pay for.
Looking for more great deals on sofas? Here are Amazon's Best Stone and Beam Sofas and Costco's Best Couches!
Have an old couch you want to revive? Here is how to re-stuff a saggy couch!
Do you have a favorite go-to spot for cheap couches? Let me know in the comments below!
This post contains affiliate links, meaning that if you click through and make a purchase, we receive a small percentage of the sale. Thanks for your support!