I am a big fan of nautical everything. So, when we saw this anchor mat at the West Elm in Charlotte, I was smitten. However, Sean had a good point in that it didn't have a non-skid back – I think it was designed for the bathroom. We have plenty of bath mats, but needed a new kitchen mat. So, I set out to make my own.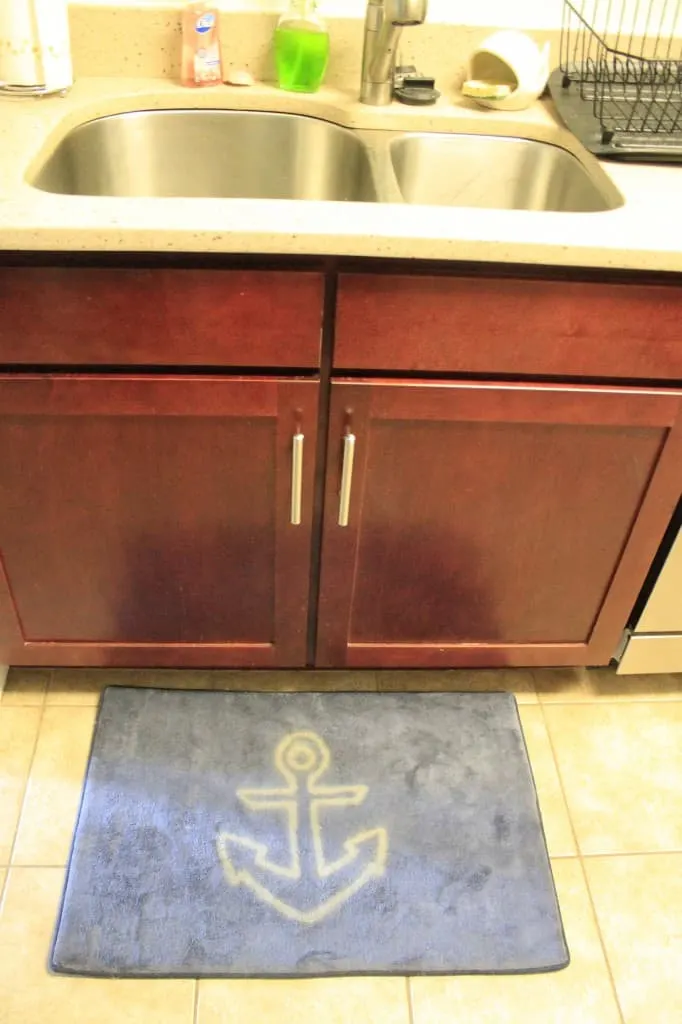 I started out with this navy memory foam non slip mat, from Amazon. It was perfect because it was non skid, a great navy color, and had really nice thick memory foam. We got the 20″x30″ ($17.49, free shipping) and it is the perfect size for in front of the kitchen sink.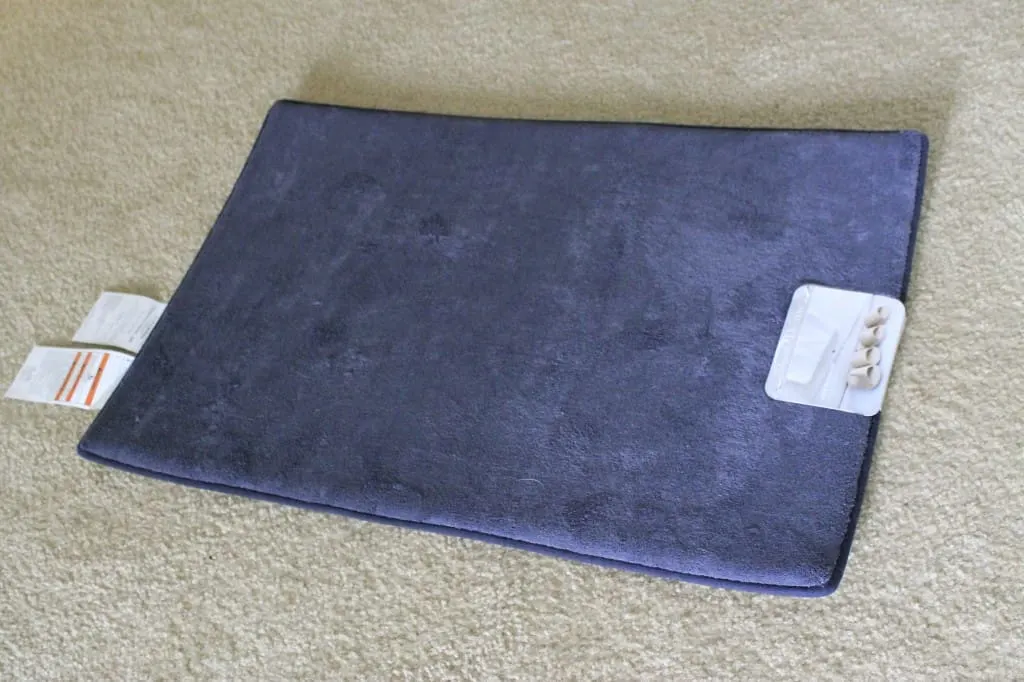 I decided to customize the mat in the same way that I have recently monogrammed a Lilly Pulitzer knock off sweater – using a bleach pen. I used the same Clorox bleach pen (for whites).
I just free handed the anchor on the mat using a piece of white chalk. I totally eyeballed the whole thing, but you could definitely trace a print out if you felt like you needed to.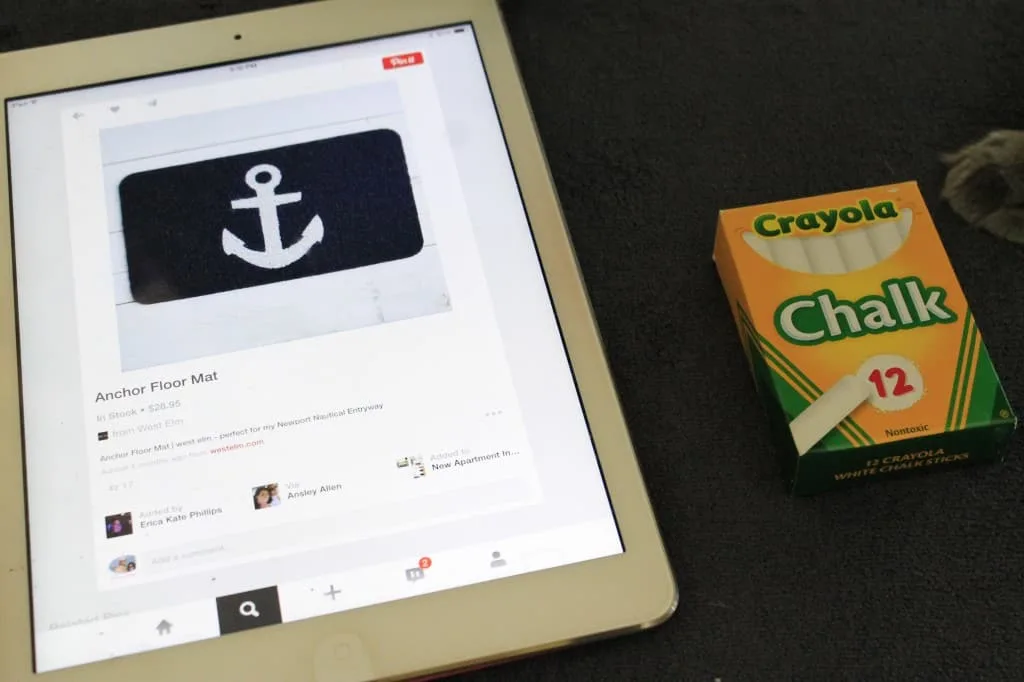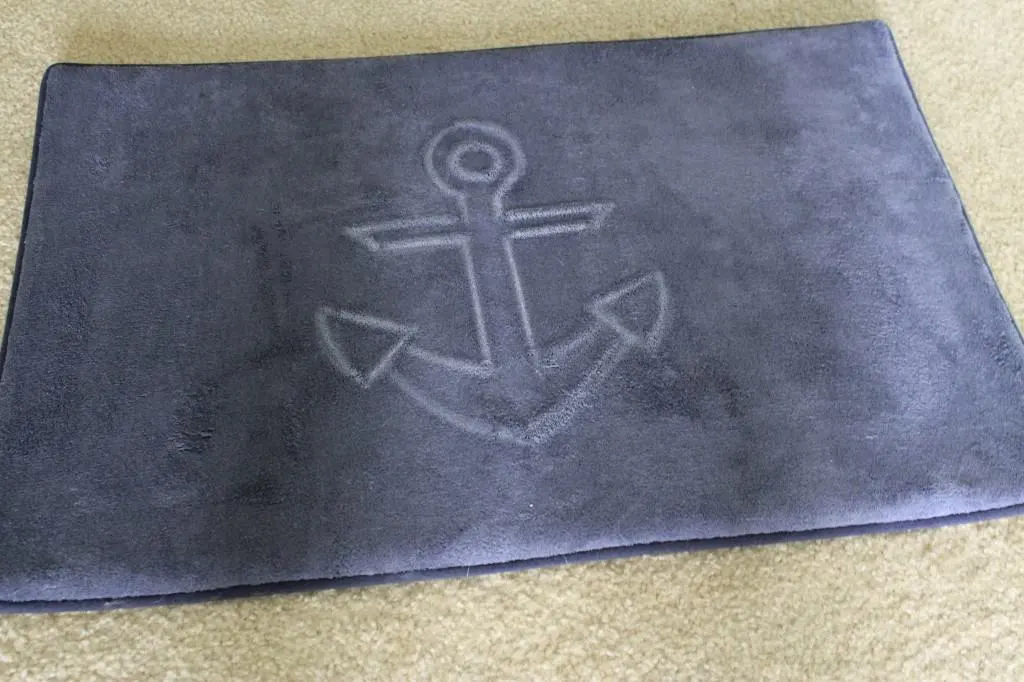 Then, I traced over the outline with bleach gel. I first made a line of bleach, then used the tip of the pen to rub it into the mat a little bit.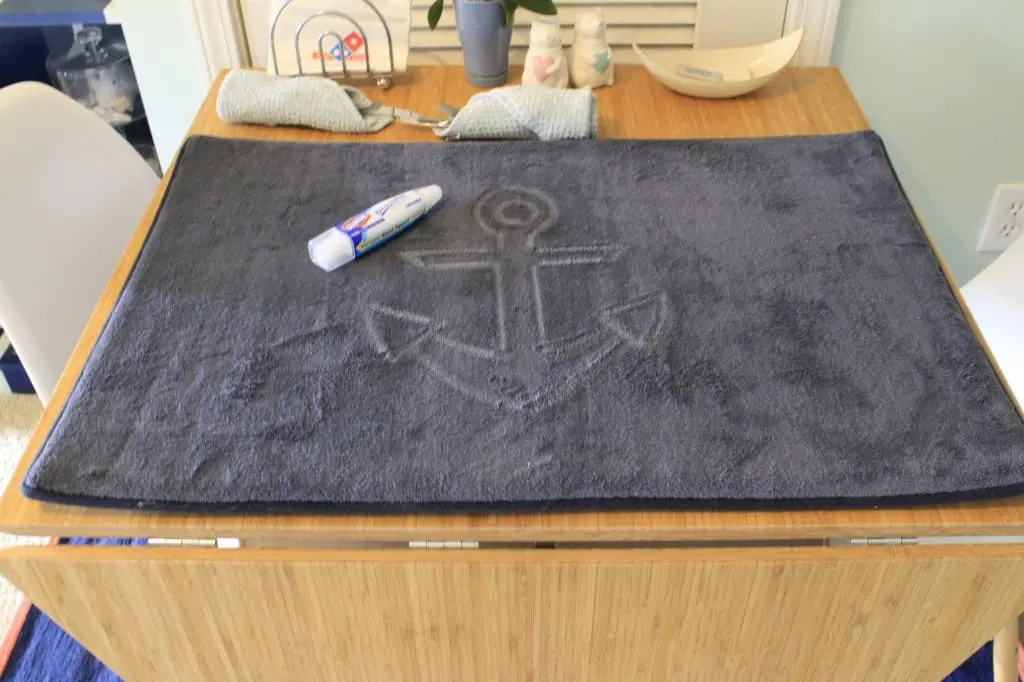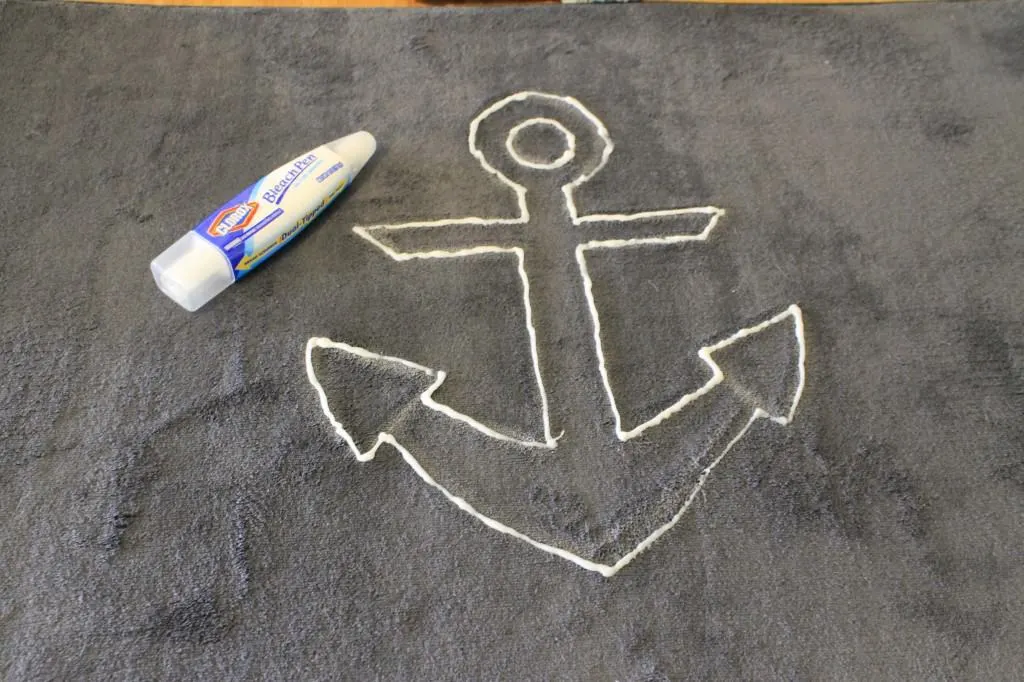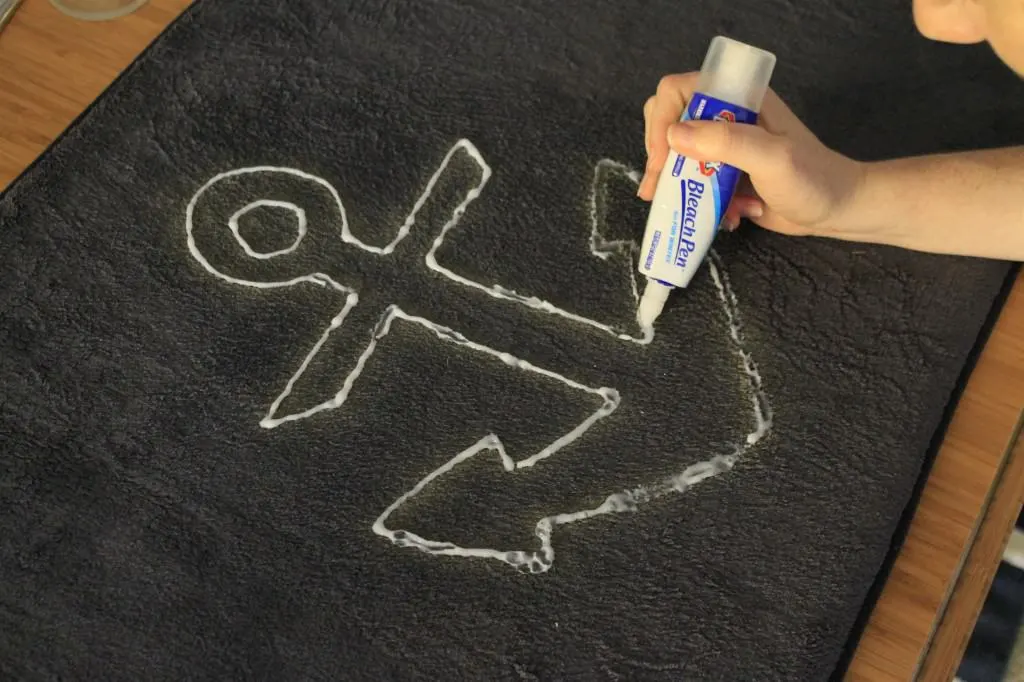 I originally planned to fill in the anchor (like the inspiration) but decided that I liked just the outline instead!
After letting it sit for at least one hour, I rinsed the bleach off in the tub. Then I let the mat dry flat in the tub over night and repeated. It took 3 coats to get it as white as I wanted. After the first coat, it was so faint that I didn't think it was going to work! but the second and third coats made a huge difference!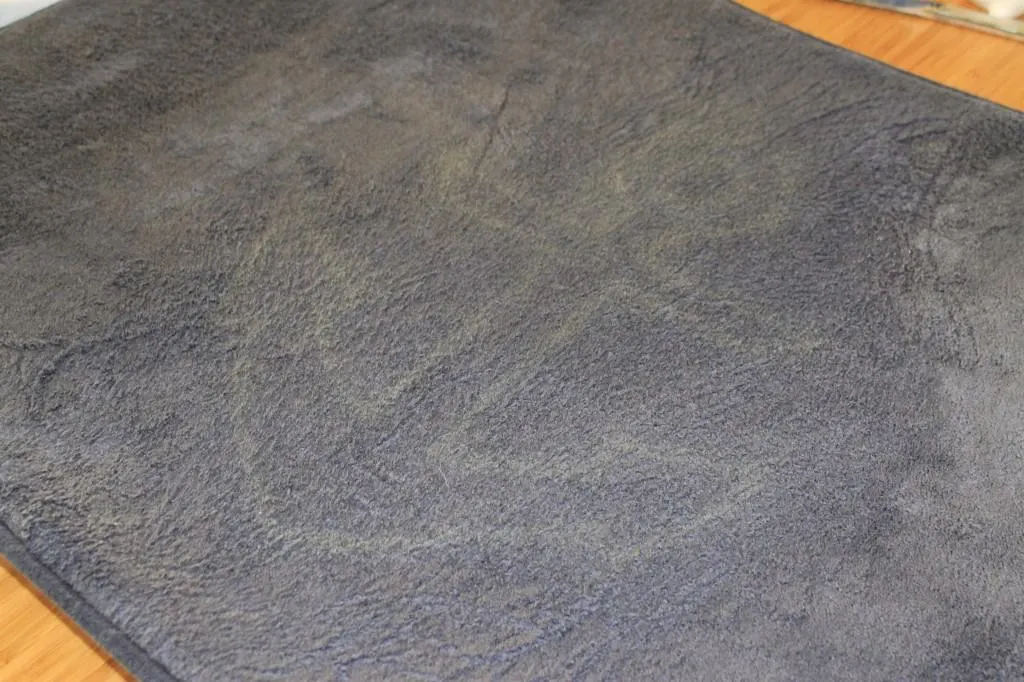 I totally love how it turned out, and it only cost me $18! If you needed to buy the bleach pen, it would still be under $25, and the inspiration rug was $40, and didn't have a non-skid backing or memory foam. I would totally do this project again if I needed another mat!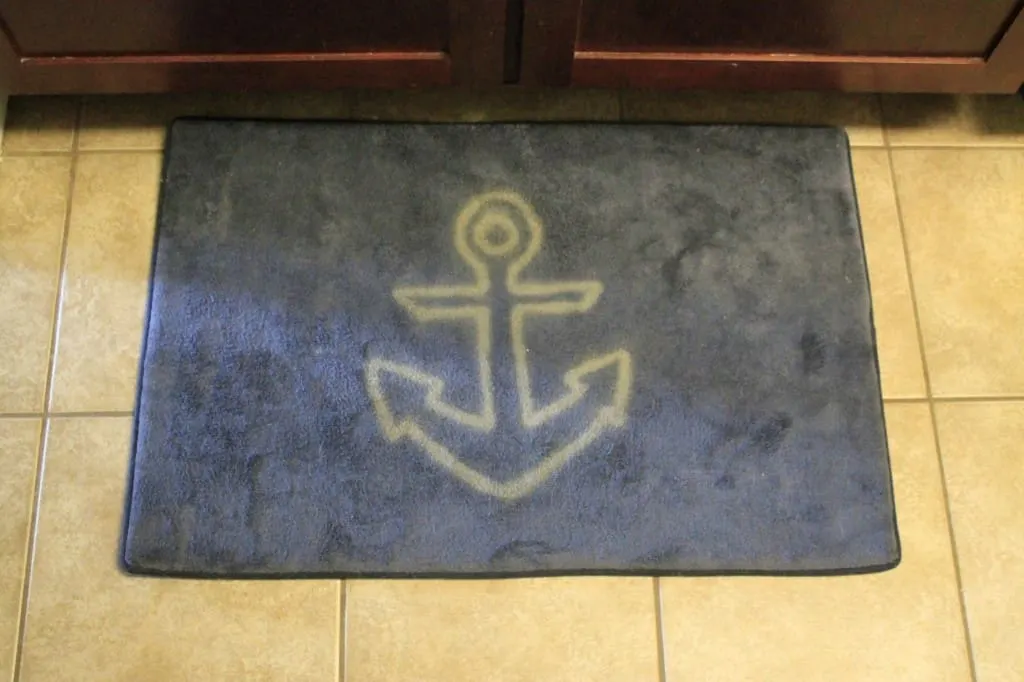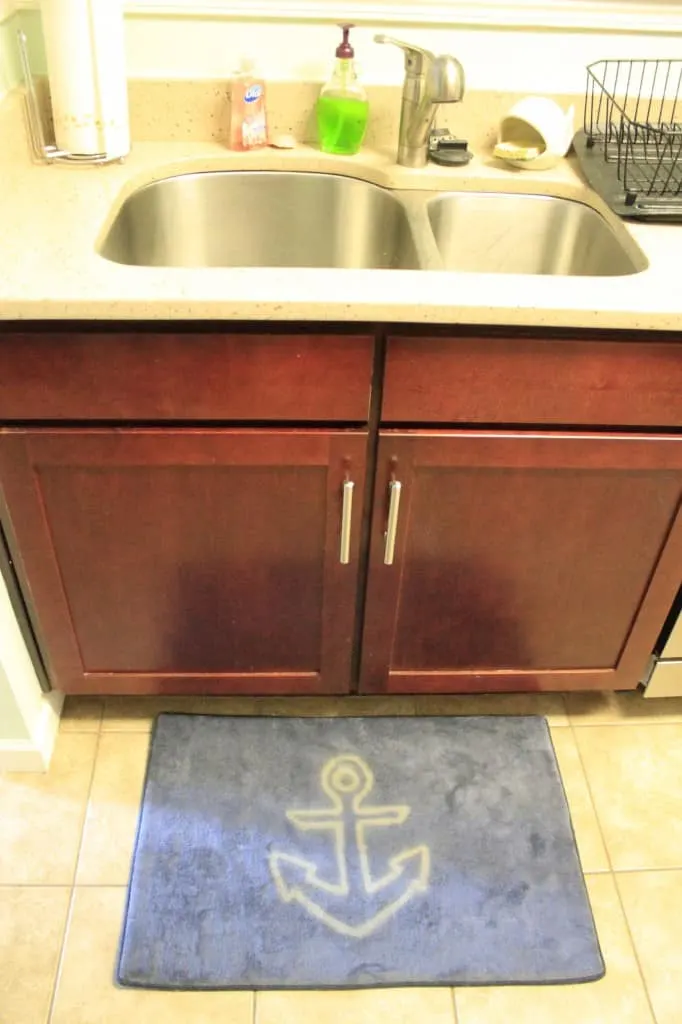 Have you been doing any knock off projects lately?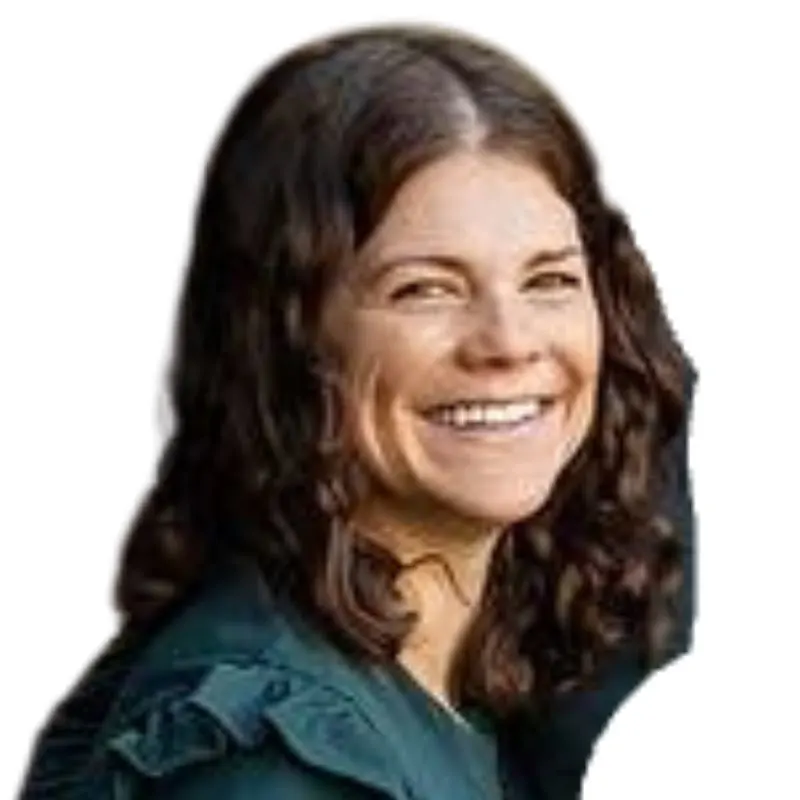 Hello, I'm Morgan, half of the creative force behind CharlestonCrafted.com! With a passion for DIY that dates back to 2012, I've transformed three homes and now I'm dedicated to helping others craft their dream spaces. Let's turn your house into a home together!