So, something totally random happened over the weekend. We were lying on the couch, just being lazy. I noticed a small hole in the couch cover and pointed it out to Sean.
I sighed "I can't wait until we get a new couch."
Sean picked up the laptop and said, "what's the name of that chair that we got at World Market?"
I replied "The Abbott. Why?"
Sean sighed again. "If you want the matching couch, let's just get it."
———
Let's back up. Over a year ago, I decided that I really wanted a new couch. We didn't have enough seating, the color was hideous, and I really just didn't like the couch. However, after hefty discussion and shopping research, we decided to ride that couch out until we buy a house. In the new house, we can buy the exact couch I want, configured to fit the space and color scheme perfectly. We instead picked up a side chair and a cover for the couch and called it "good enough for now."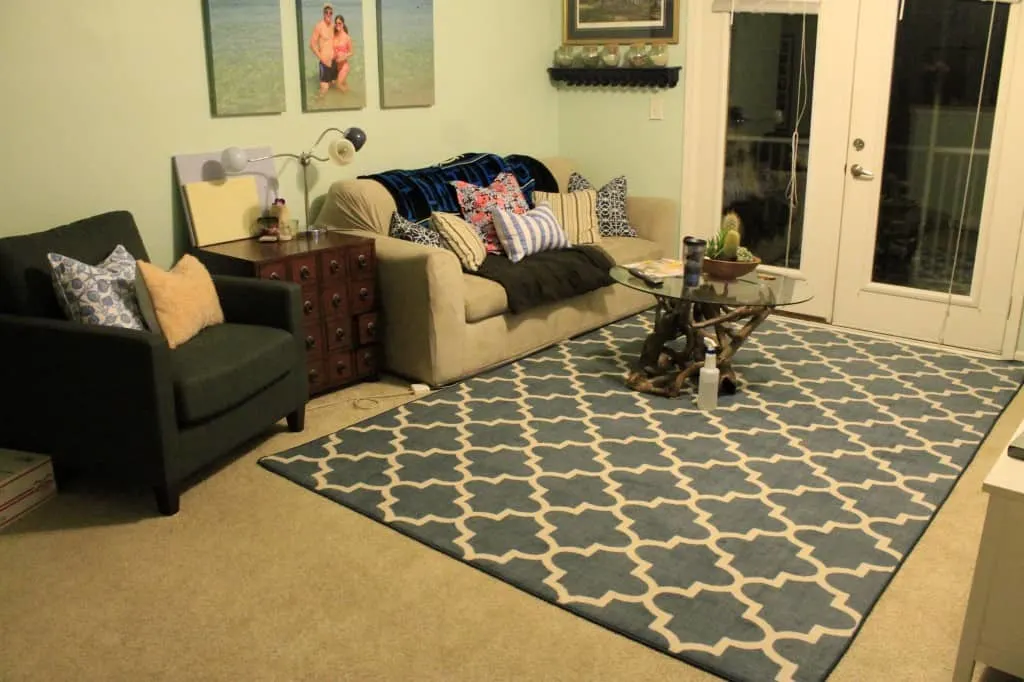 Before – with the tan cover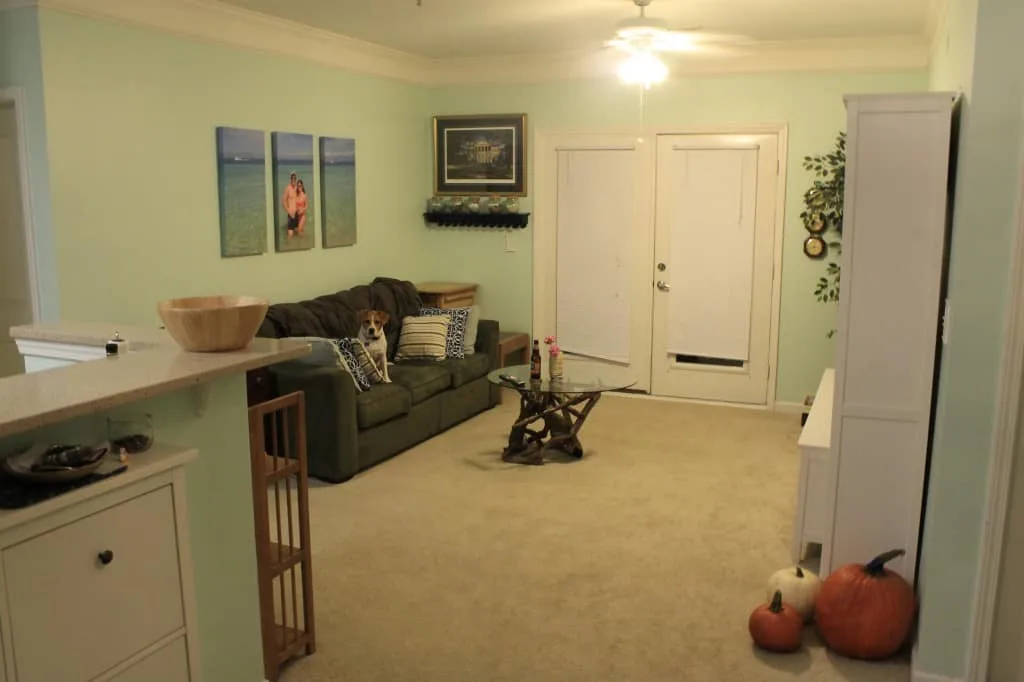 Before – without the tan couch cover
Well, it's been over a year. As much as we would like to buy a house ASAP, for several reasons (most of them financial – we just paid for a wedding and have a lofty 20% down payment savings goal) we know that we are planning to stay in the condo for another year.
And the thought of having that stinky, broken, ugly couch in my house for another year made me very sad.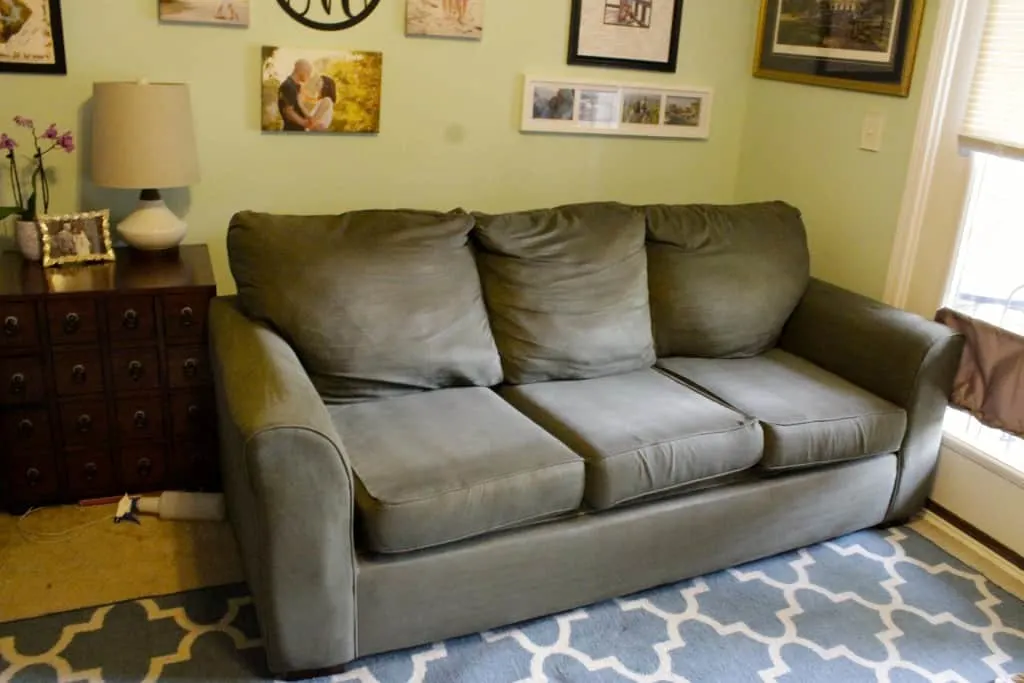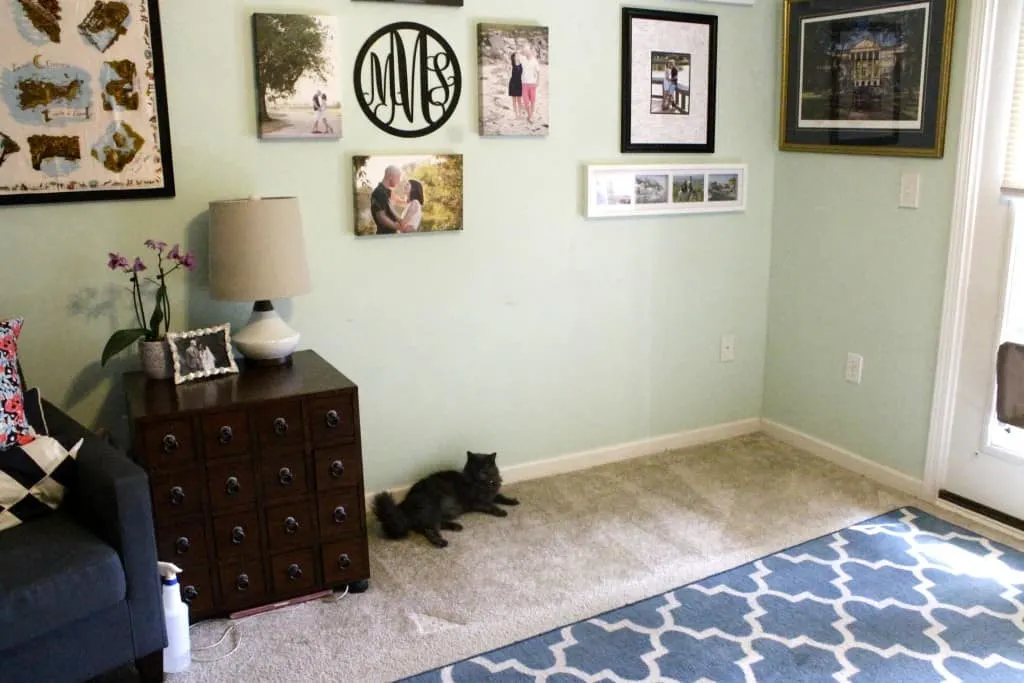 So, with Sean's hard-earned approval, we made the plunge. It was a quick switch once we did. We loaded up the old couch in the back of his Xterra and dropped it off at the Junior League house for the Whale of a Sale. Then we went to World Market, picked out the couch (oh yeah – we made sure they had them in stock before we ditched the old couch!) and drove it home. Extra hint – never buy at World Market without a coupon. It's easy to google "WORLD MARKET COUPON" and find some good ones! We got 15% off via an email coupon on our World Market account.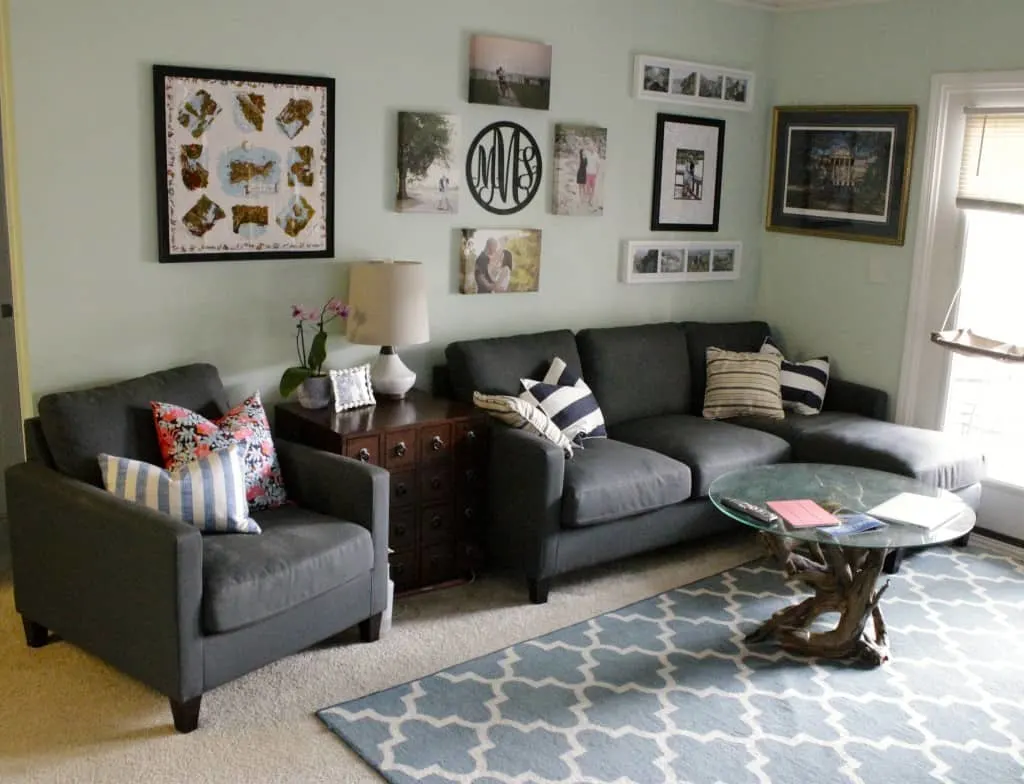 After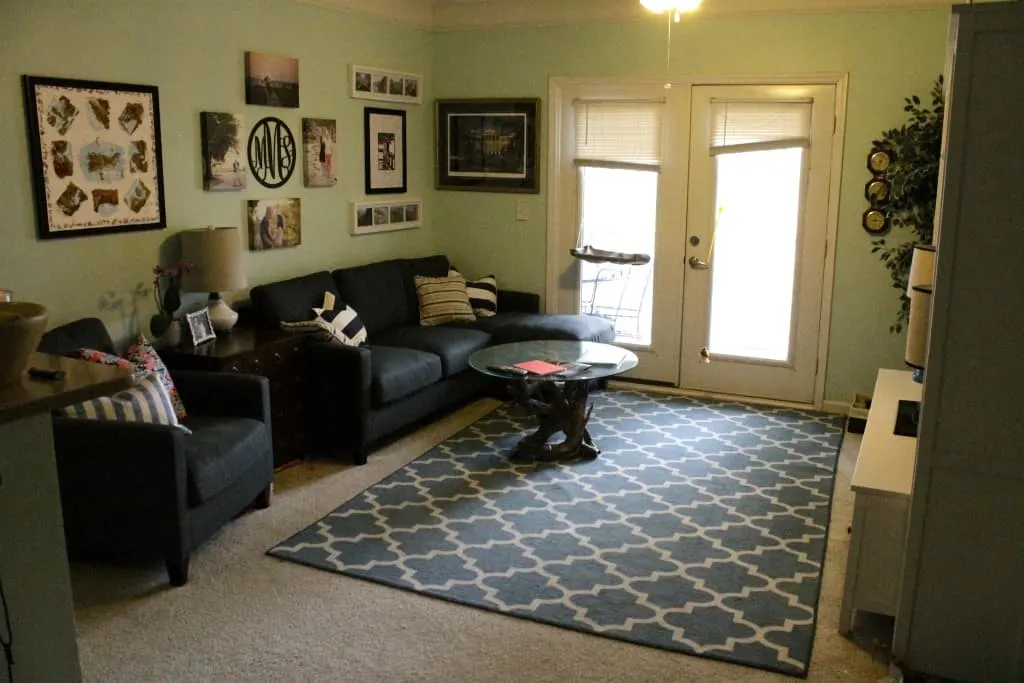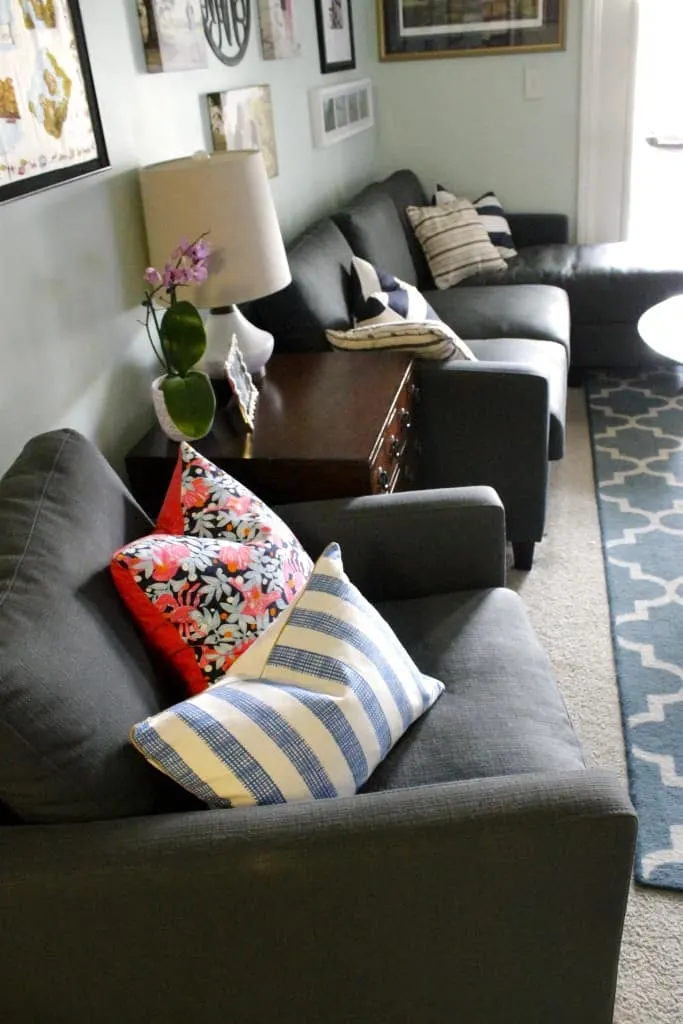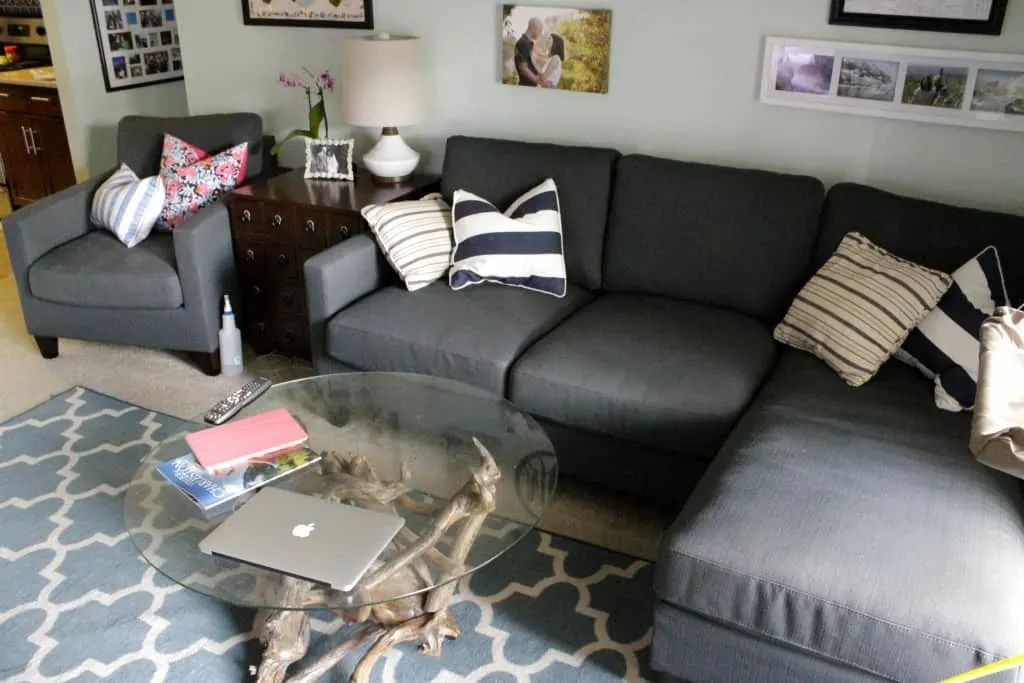 The couch is the Abbott sectional in charcoal. It comes with a chaise that can go on either side. We originally discounted it because I didn't want a chaise – I wanted an "L" with a back to the seat – but we realized that they don't make (inexpensive) couches as small as we needed (max width 72 inches) with a proper L that was short enough (max 65 inches) to not block our porch door.
So, yes, we settled. But I am so happy that we did. For a spontaneous purchase, I am thrilled.
And, since we have already owned the chair for a year, we know how it will hold up. Well, but it shows a lot of dog hair. But, with a white dog and a dark grey cat, its sort of furry either way. We can clean it with the brush attachment on the vacuum and with the lint roller in between.
So, no, it's not the $3,000 couch of my dreams, but I also won't be making payments on it (yes, some of my friends have monthly couch payments! Crazy!) and it isn't the color of poop OR my carpet. And the arms aren't broken. And we love laying out on the chaise already! And we crossed off another of our 101 in 1001!
Win-Win-Win
***UPDATE: 9 days after we bought this couch, World Market put it on sale for $150 off. I actually found the sale when checking the links for this post! I was pretty bummed until I googled the World Market Price Adjustment policy and saw that they have a ten day price match guarantee. After calling to confirm, I simply took the receipt and the credit card that we used to pay for it back to the store, and they credited us the discount. Bonus – they still honored the 15% off coupon, so we got the whole thing, including tax, for just under $470. What a steal!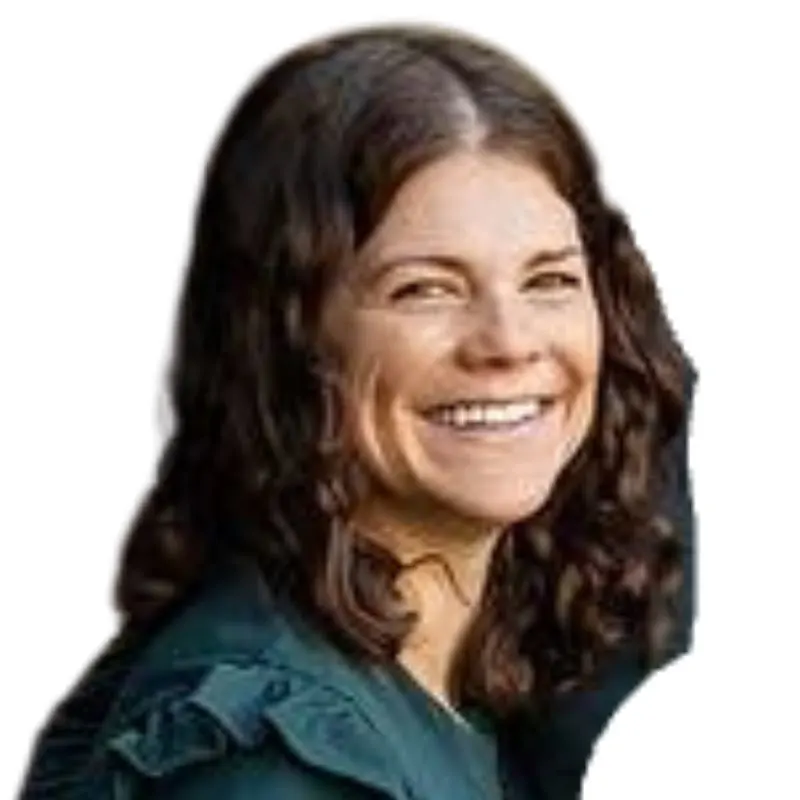 Hello, I'm Morgan, half of the creative force behind CharlestonCrafted.com! With a passion for DIY that dates back to 2012, I've transformed three homes and now I'm dedicated to helping others craft their dream spaces. Let's turn your house into a home together!