One of the more frivolous goals on our 101 was for each of us to buy something that we wouldn't normally buy – for ourselves!
Sean already shared his "splurge" of a major overhaul of his sock drawer. But, to understand my self-splurge, you need to know that Sean's sock purchase wouldn't really be a splurge for me.
When I first graduated from college and landed a full time job, I felt positively rich and spent a large portion of my budget on clothes. Then, of course, reality set in. I decided to really focus on "snowball" paying off my student and car loans and then of course our wedding. Discretionary spending had to take a cut and of course clothing was a major part of that. However, I still let myself indulge. I have a few big shopping trips a year where I spend a few hundred dollars on new work clothes or at the Lilly sale. socks just wouldn't be a splurge for me.
A new designer purse, however, would be.
I carried the same Michael Kors bag from 2012 until last month. Every day, everywhere, except for the few times when a cross body bag was more appropriate. It was blue and white, tote-style, and I purchased it at TJ Maxx for about $150. I definitely got my money's worth, but it was looking old and worn and I just wanted a new bag. A bag is something that I really prefer to buy a nice version of and carry for a long time versus picking up a $30 Target version and having to replace it when the fake leather peels or the seams rip.
I actually started looking for a new bag around the time of our wedding and really wanted to get one at the leather market in Italy, but just couldn't find anything to meet my specific tastes. I wanted navy leather, with a zipper, that sands up on it's own. At least one zipper compartment and big enough to fit my iPad.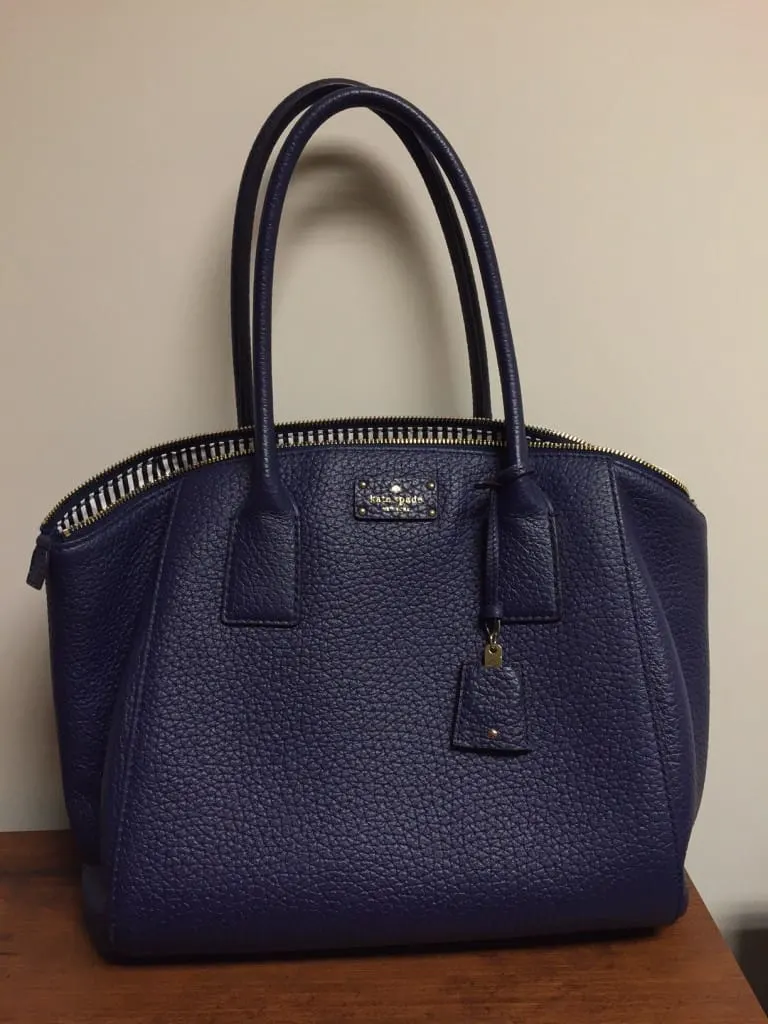 I oogled Kate Spade versions for a while and always cruised their site on Surprise Sale days. One day in November, I saw the perfect bag. It's the Kendall Court Henley in deep indigo (similar on Amazon here). Normally $428, it was on sale for $256 and an extra coupon took it down to $192. So, more than I had ever spent on a bag, but over half off.
After much internal debate, I pulled the trigger. I've been carrying the bag for almost 2 months now and wanted to take time to use it before giving a review. First of all, this bag is huge. I can fit my work laptop inside it which is no small feat. The hugeness also has a drawback – it doesn't fit in my drawer, either at work or in our entryway – where I formerly stored my bag. Part of this is the width and part of it is that the handles are still and don't bend over.
Other than the size issue, I freaking love it. The leather is so soft and buttery and the perfect shade of deep blue. The lining is striped and gorgeous and the pockets are perfect – 1 zipper and 2 non zipper. It's sharp looking, and I feel much more professional with this shapely bag.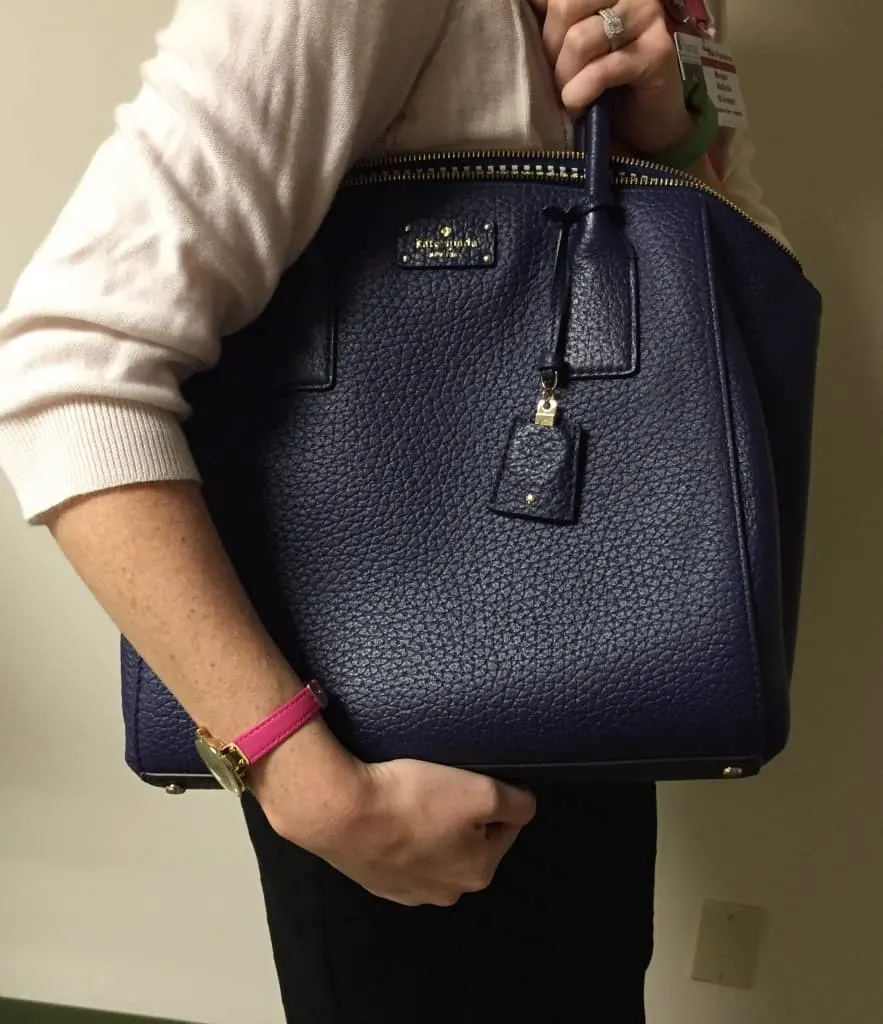 So, the moral of this story, folks, is to treat yourself. The month before or after Christmas might be a strange time to do it, but sometimes you have to strike when the iron is hot. Lots of brands will be running after Christmas sales this month – be sure to make a specific wish list and check all the sales! You might get yourself a great deal like I did!
How do you treat yourself?