This holiday home cleanup post is sponsored by Hoover and their line of ONEPWR cleaning solutions! All opinions and content are our own. Thank you for supporting brands that make our business possible!
You've heard of spring cleaning, but you really can't wait a year between deep cleans of your home.
With the holidays coming up, it's time to clean your home and get ready to wind down a long year.
Holiday cleanup is the perfect time to clean your home of summer and fall messes and prepare for the upcoming holiday season. Especially since we've all been trapped at home this year, our homes are in need of a good clean!
Whether you're preparing to pull out your holiday decorations or planning to host family this season, here are some ideas for your holiday home cleanup.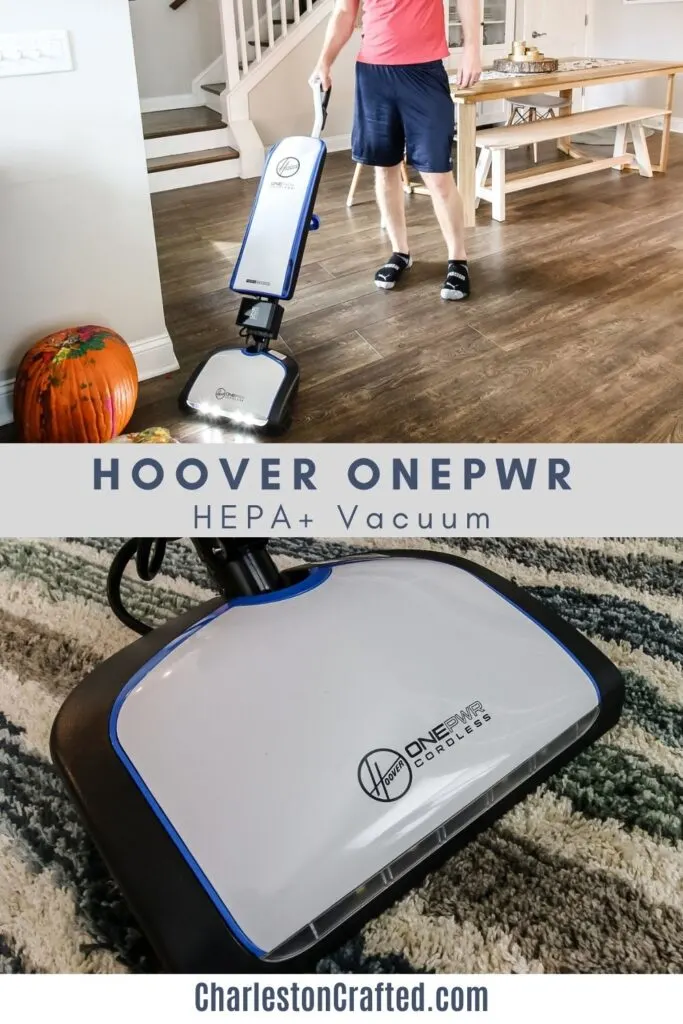 How to cleanup your home for the holidays
With the holidays comes colder weather and the whole family catching little bugs. It's the perfect time to deep clean your home both inside and out.
There are lots of different cleaning tasks you should focus on in your home depending on your family's lifestyle and geolocation.
No matter what your lifestyle or what you're planning to do this holiday season, here are a few tasks that everyone should do when cleaning their homes for the holidays.
Put summer and fall activities in storage
Once the pool and beach season is done, it's time to store what you don't need anymore, if you haven't already. Put the beach chairs, towels and floaties away in storage.
When you do that, pull out the hot dog and marshmallow roasting sticks, sleds and cold weather gear. You don't want to be digging for these on the day you need them!
Also put all the Halloween or Thanksgiving decorations in storage and pull out your winter holiday decor.
Clean out your warm weather closet
As the weather cools down, you're not going to need your shorts and tank tops nearly as much anymore (unless you live at the beach like us).
If you have limited closet space, swap out your summer clothes for fall and winter clothes to keep the most used things easy to reach.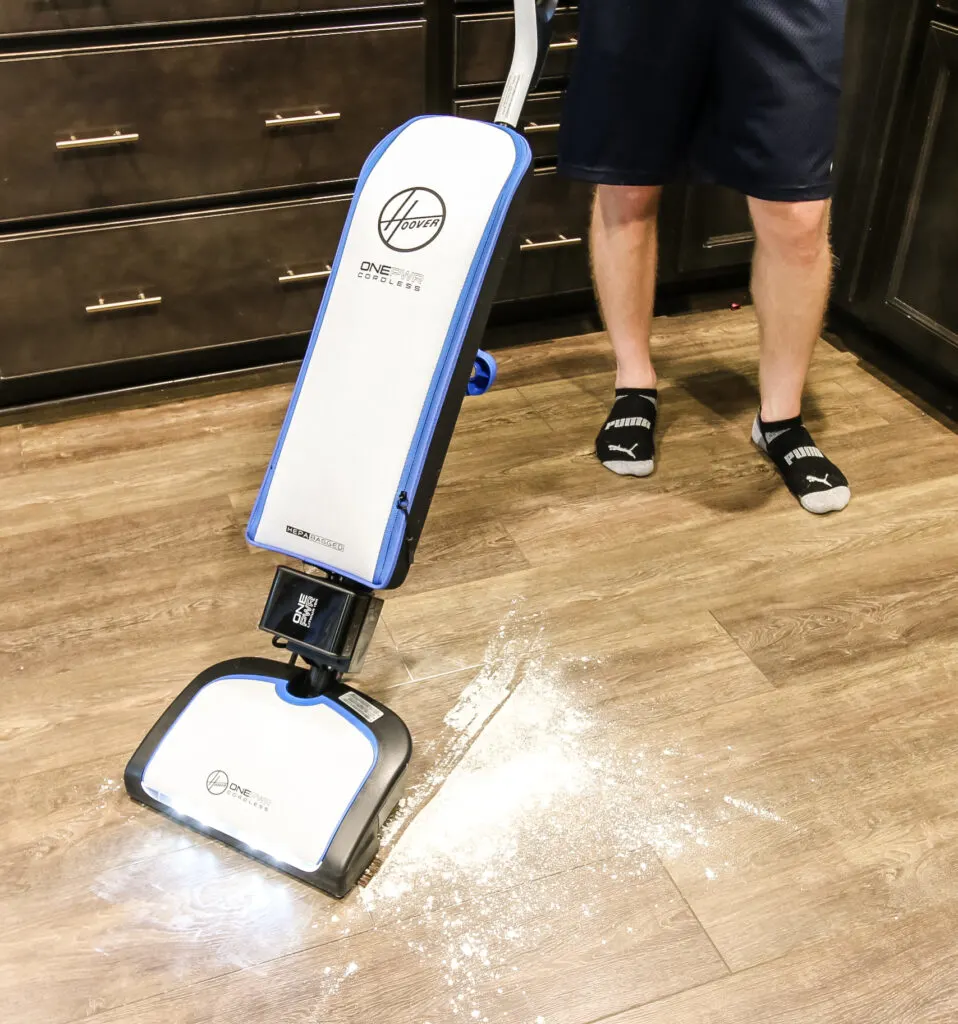 Vacuum the whole house
With dogs and kids running in and out from the backyard all summer and fall, there's bound to be dirt, pollen, leaves and allergens all throughout the carpets and rugs of your home.
Take this opportunity to grab the BRAND NEW Hoover ONEPWR HEPA+ Vacuum with powerful HEPA filtration that sucks up 99.97% of dirt, dust and debris. We love this vacuum because of two pets and two kids in the house.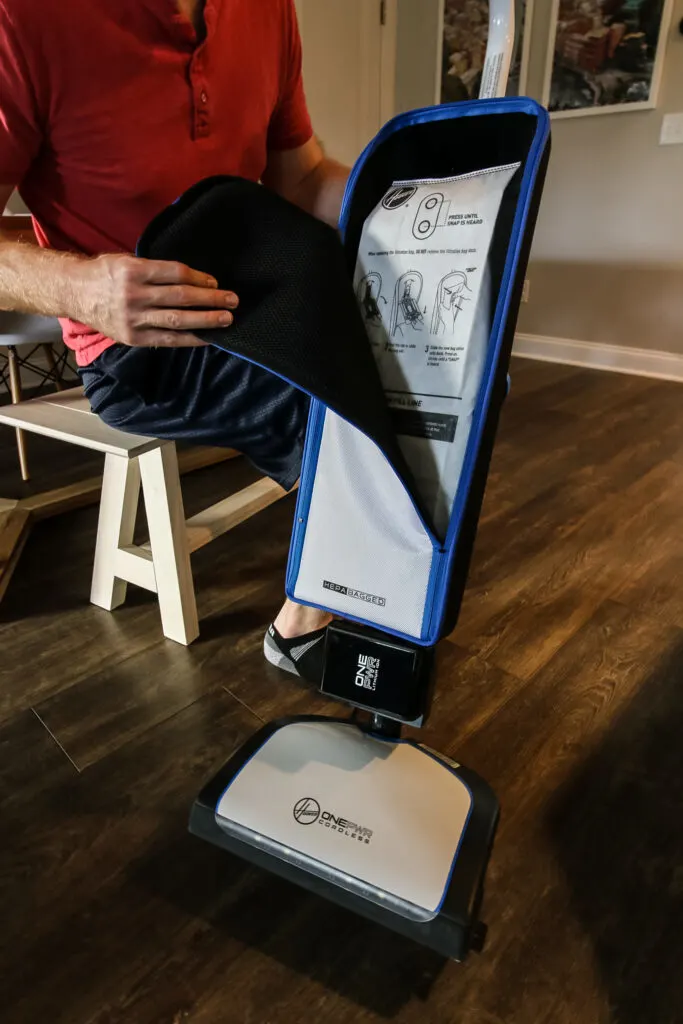 It holds 4x as much as the bagless vacuums we've talked about in the past, but has the same simplicity and agility of those lightweight vacuums.
As an allergy sufferer, this HEPA+ vacuum is better than the bagless vacs in that you don't have to dump your collected debris into the trash. The 5-layer filtration bag comes completely off and goes in the trash.
The Hoover ONEPWR HEPA+ Vacuum is perfect for your pre-holiday cleaning!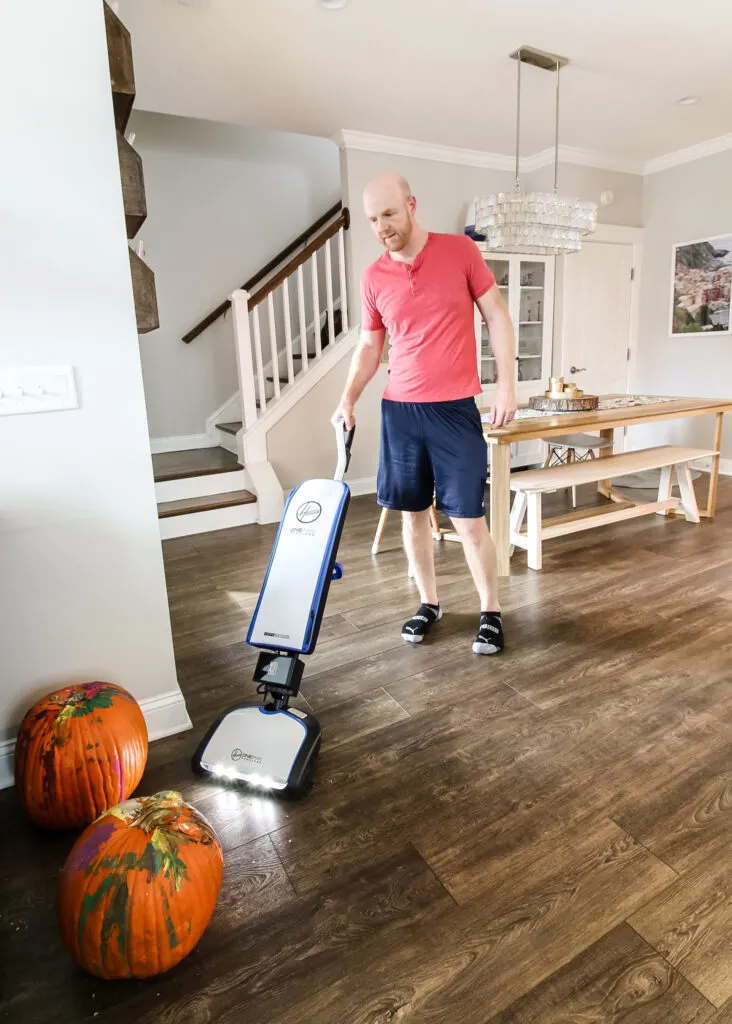 Bring out your platters
If you're planning to do a bunch of holiday hosting, go ahead and clear out a spot for your serve ware platters now.
This might mean clearing and cleaning the top of a hutch that you don't use very often, but you're going to want to get it clean and clean your platters so that you can have them ready to use for family and friends at any time.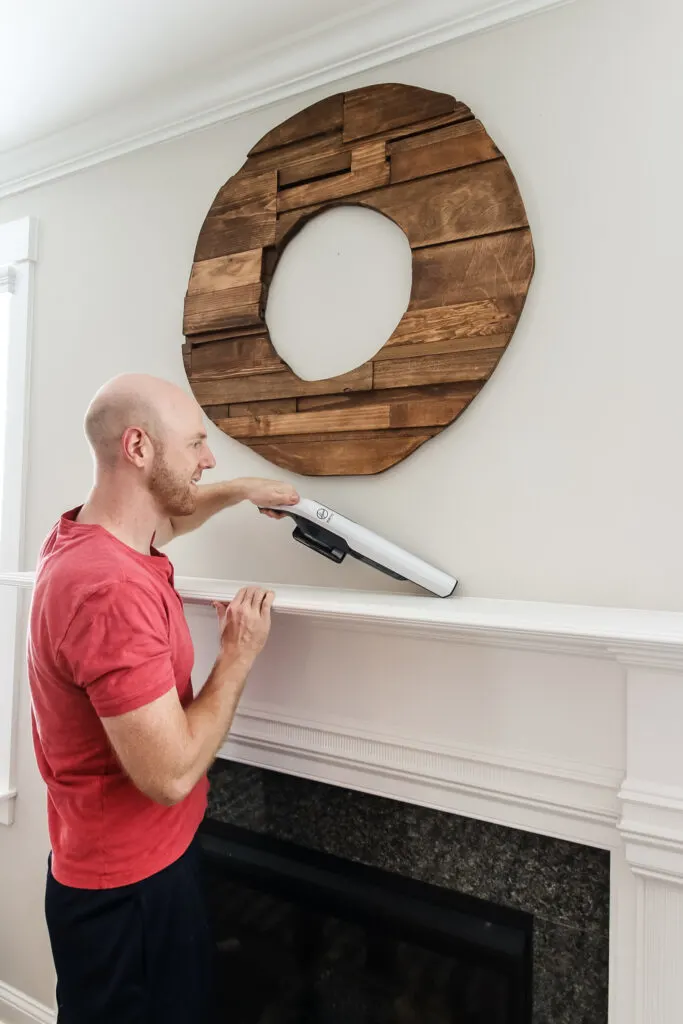 Clean the small spaces
If you're like us, you're probably going to put out a lot of holiday decorations in your home. At lot of that goes on shelves and mantels that are hard to clean.
Holiday prep also usually makes a mess, so we love using the Hoover Dust Chaser cordless hand vacuum to clean this smaller messes.
The Dust Chaser cleans small, tight spaces easily with attachments to make cleaning a breeze. It's also great if you need to vacuum out the car before going to look at lights and decorations.
All of the Hoover ONEPWR tools are available at Hoover.com and on Amazon.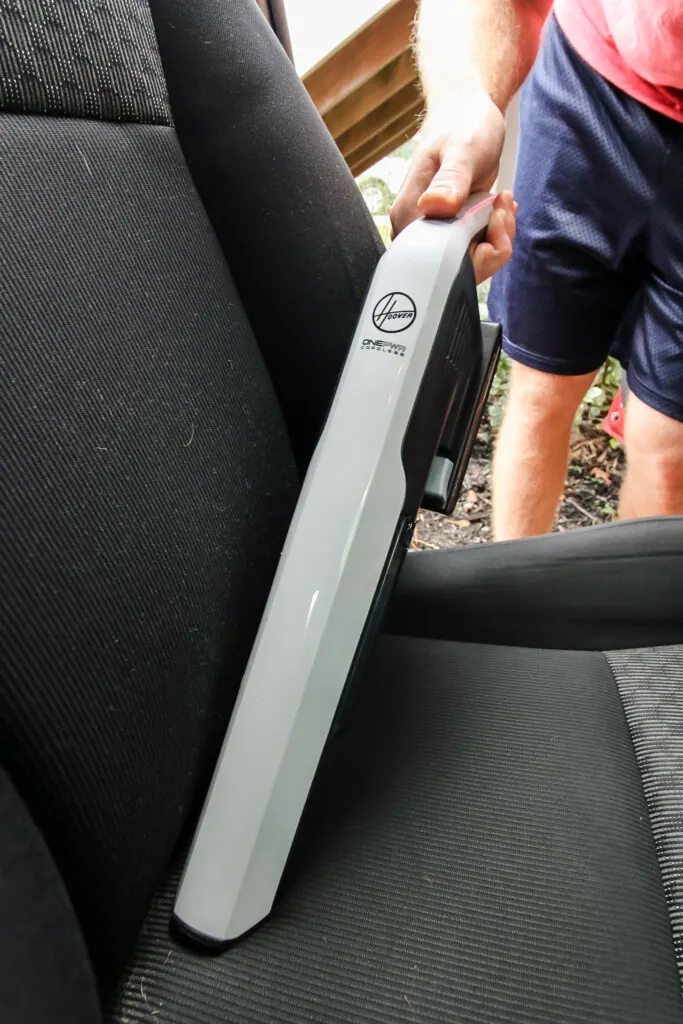 Spring cleaning gets all the glory, but don't forget these tips for cleaning up your house for the holidays!
This post was sponsored by Hoover. All opinions are our own and our opinion is that we love working with great brands like Hoover. Thanks for supporting the brands that support Charleston Crafted!