When you're getting ready to make a big move from one home to another, you might not be thinking about cleaning your old home before you move.
However, common courtesy in the real estate space is to give your home a final overall cleaning before you leave it. It is considered courteous to leave your home in a condition that someone wouldn't feel weird moving into.
With that, we have some tips on simple things to do to give your home a simple cleaning prior to turning it over to new owners.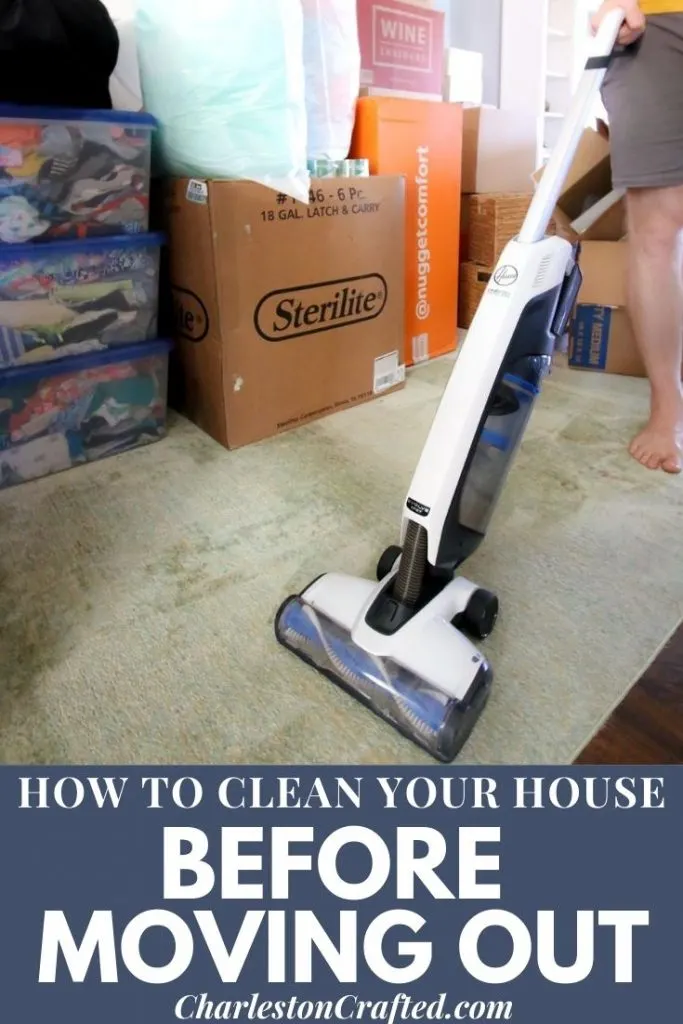 Things to do to clean your home for the last time
When you're moving, you are either doing all the lifting yourself or hiring people to move your things for you. Inevitably, your home will be dirty at least to some degree after you've gotten everything out.
When you've spent all day packing your belongings into a truck, you don't want to spend hours detail cleaning the home you're leaving. The courteous thing to do is to give your home a nice once-over to leave a blank slate for the new owners.
There are a few things on this list that you could do before your actual move happens, like dusting, that should be fine until after the move.
Here's a list of a few things you can do before you leave your home for the last time:
Wipe all surfaces– this includes counters, handrails, doorknobs and sinks.
Clean the toilets– squirt some toilet bowl cleaner into the bowl and wipe it with a toilet brush. Wipe down the seats and lid too.
Wipe out tubs and showers– don't leave soap scum and hair in the shower that they are going to use after they finish moving all their stuff in.
Sweep or blow off the porch– remove any dirt and leaves that have been tracked onto the porch and carried into the house.
Vacuum– vacuum all carpets to remove all the dirt and hair that has built up. If you have pets, definitely check out the Hoover ONEPWR Evolve Pet Cordless Upright Vacuum.
Dust– wipe down fan blades and blinds and get into the cracks, using the Hoover ONEPWR Dust Chaser to get into the hard to reach tight spaces.
Hoover ONEPWR Evolve Pet Cordless Upright Vacuum
We got the Hoover ONEPWR Evolve Pet cordless upright vacuum right before we moved because we knew we had a mess to clean up in our home.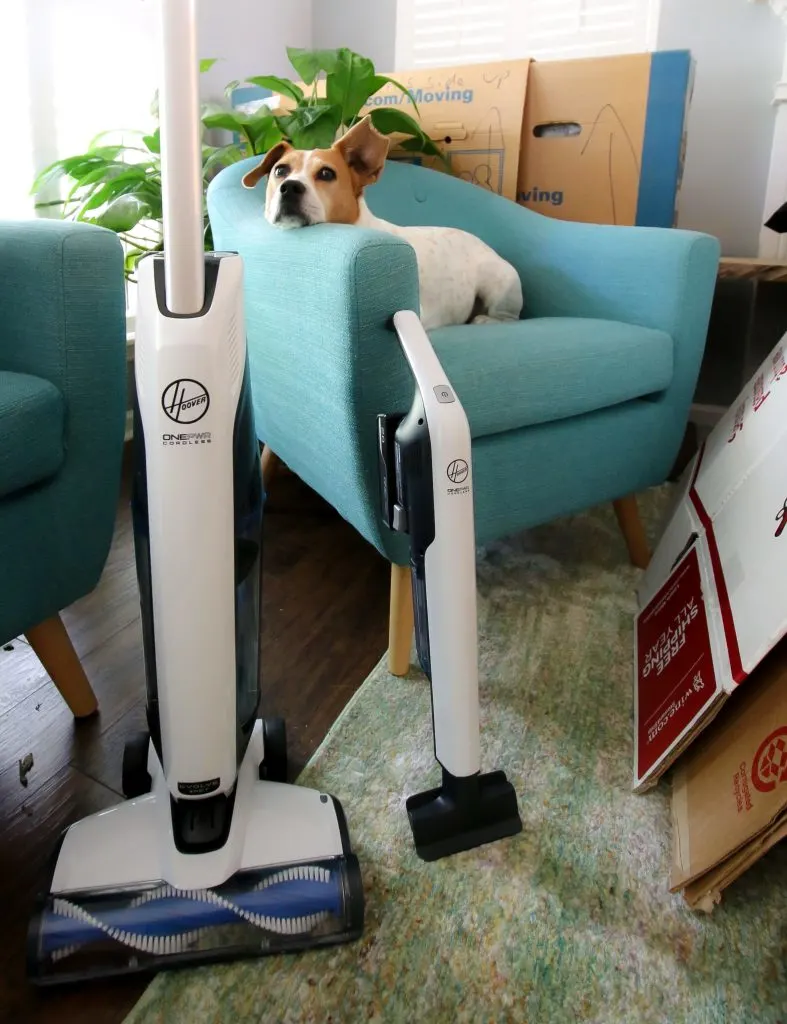 With two pets that shed all. the. time. We knew we needed something that would make sure to reach through the carpet fibers and get a better grip on all the hairs deep in there.
If you don't have pets, we also have used the Hoover ONEPWR Blade Max cordless vacuum and love it!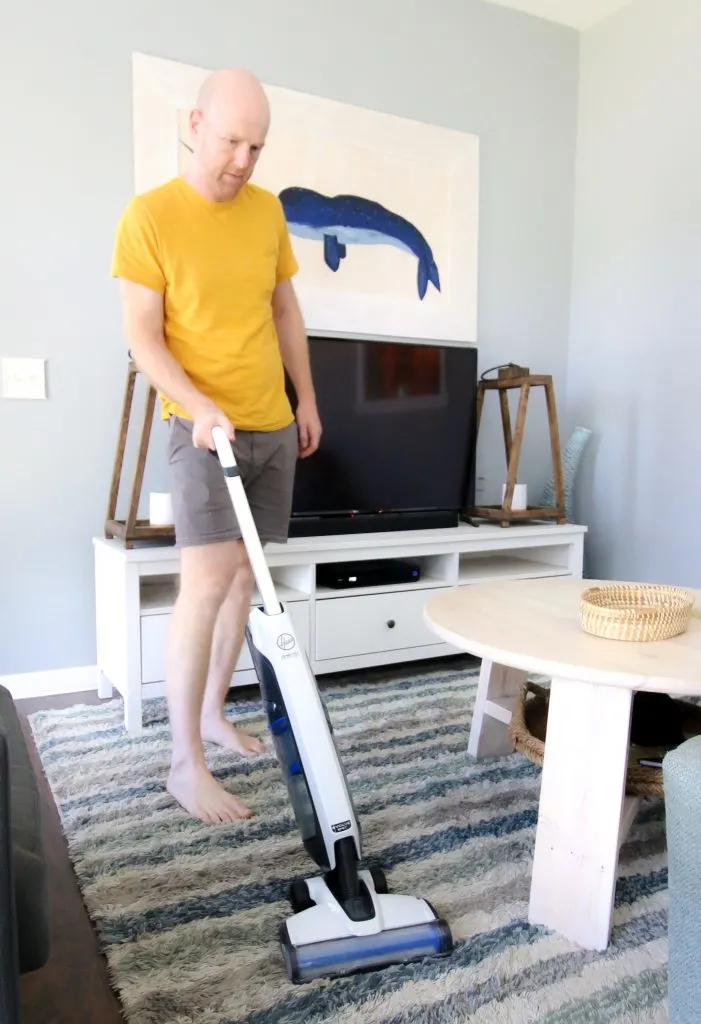 The Evolve Pet works seamlessly on both carpeted and hardwood floors and powerfully lifts the embedded hairs.
The Evolve Pet offers the power you want while actually weighing 50% less than normal corded vacuums and holds three times as much dirt and pet hair as a stick vacuum.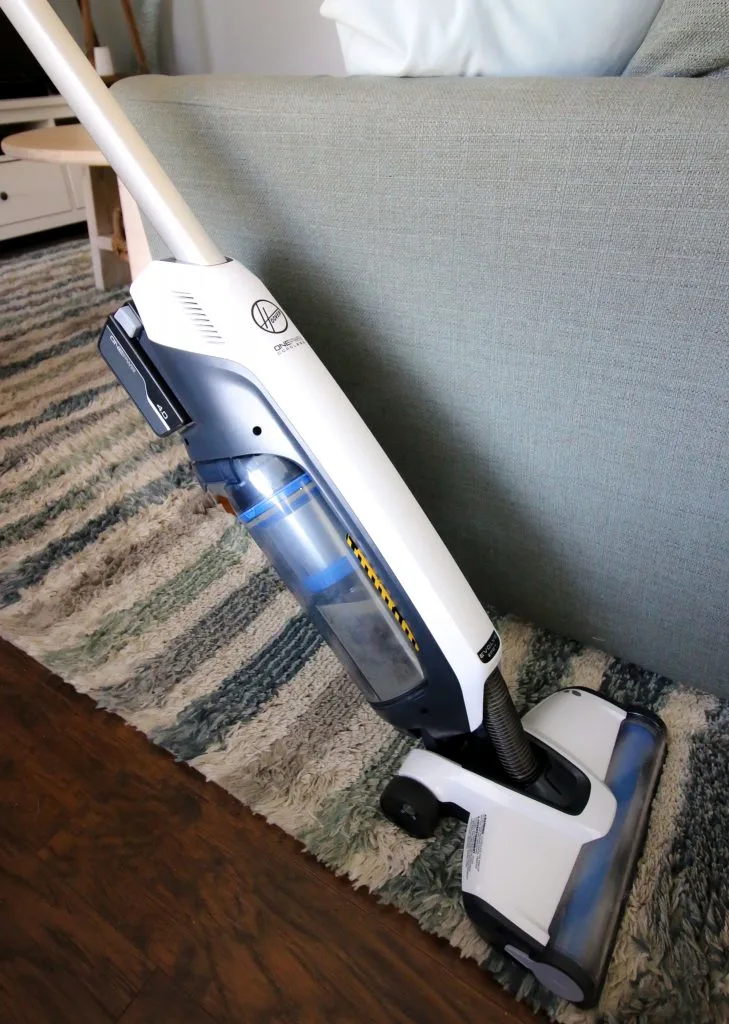 The Evolve Pet was designed with pet owners specifically in mind, which is why the added antimicrobial brush roll and pet filter help to prevent the growth of odor-causing bacteria.
Don't leave your house smelling like stinky pets for the new owners!
Hoover ONEPWR Dust Chaser Cordless Handheld Vacuum
We also got a new Hoover ONEPWR Dust Chaser cordless hand vacuum before we moved. This tool has been amazing for cleaning as we go through old spaces.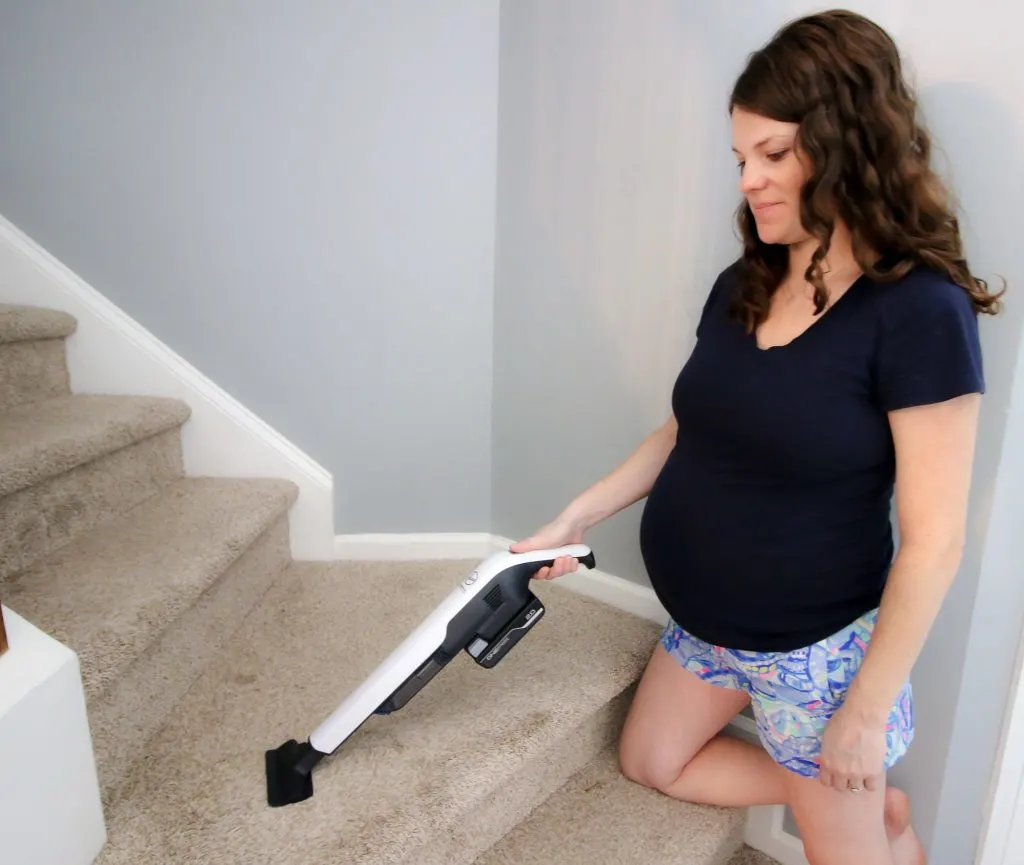 It's amazing how much dust and dirt you find in corners of closets and cabinets that you don't use much. Sometimes, that can be really difficult to get out, but not with a hand vacuum.
The Dust Chaser has a built-in extended nozzle with a 2-in-1 crevice tool and upholstery tool.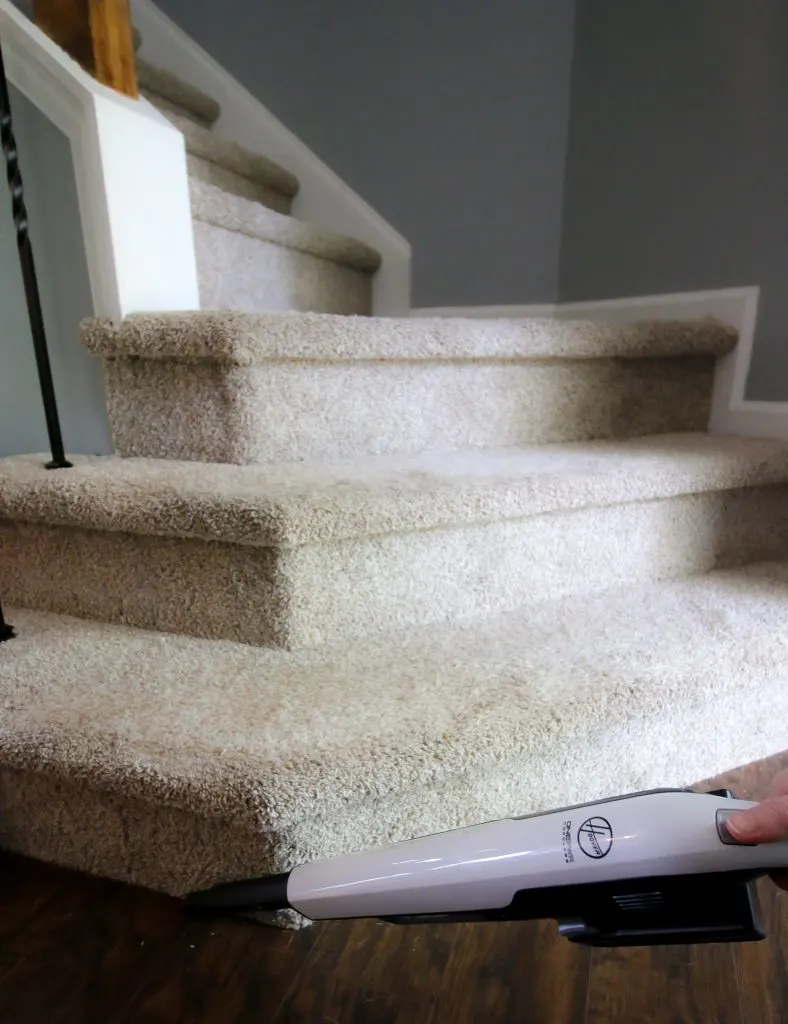 The Hoover Evolve Pet vacuum and Dust Chaser hand vacuum are both on the Hoover ONEPWR system of battery tools that allow you to easily switch between tasks without ever needing a cord.
The ONEPWR batteries are perfect for switching between different cleaning tools and have a long run time, meaning you don't have to stop between tasks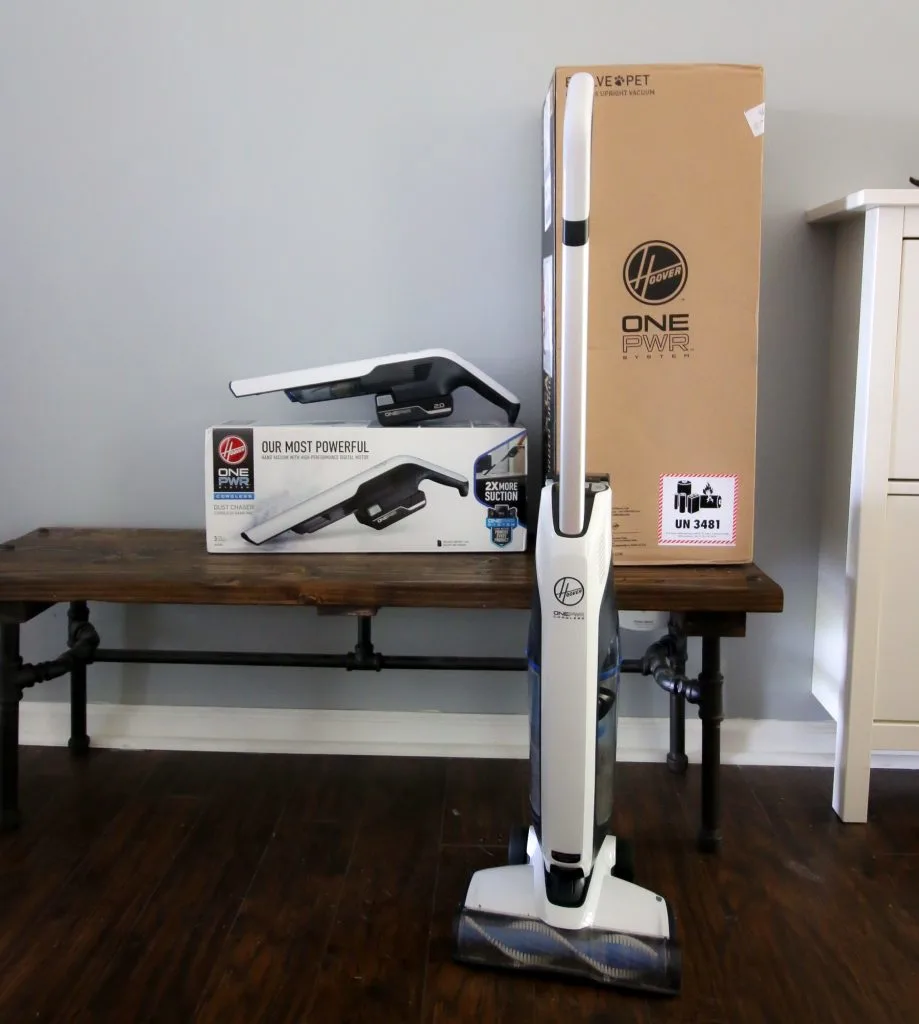 Remember, take a few moments cleaning your home before you move after your stuff is gone to be courteous to the new owner!
This post was sponsored by Hoover and their ONEPWR line of cleaning solutions. All opinions are those of Charleston Crafted and we love using Hoover tools. Thanks for supporting the businesses that keep us in business.