A good chunk of my personal portion of our 101 in 1001 list is to visit different stadiums for major sports teams. Specifically, number 67 is to go to a Major League Baseball game in a stadium I've never been to before. So last week, before Morgan got to Chicago for our weekend blitz, I went solo to a Chicago Cubs game at Wrigley Field.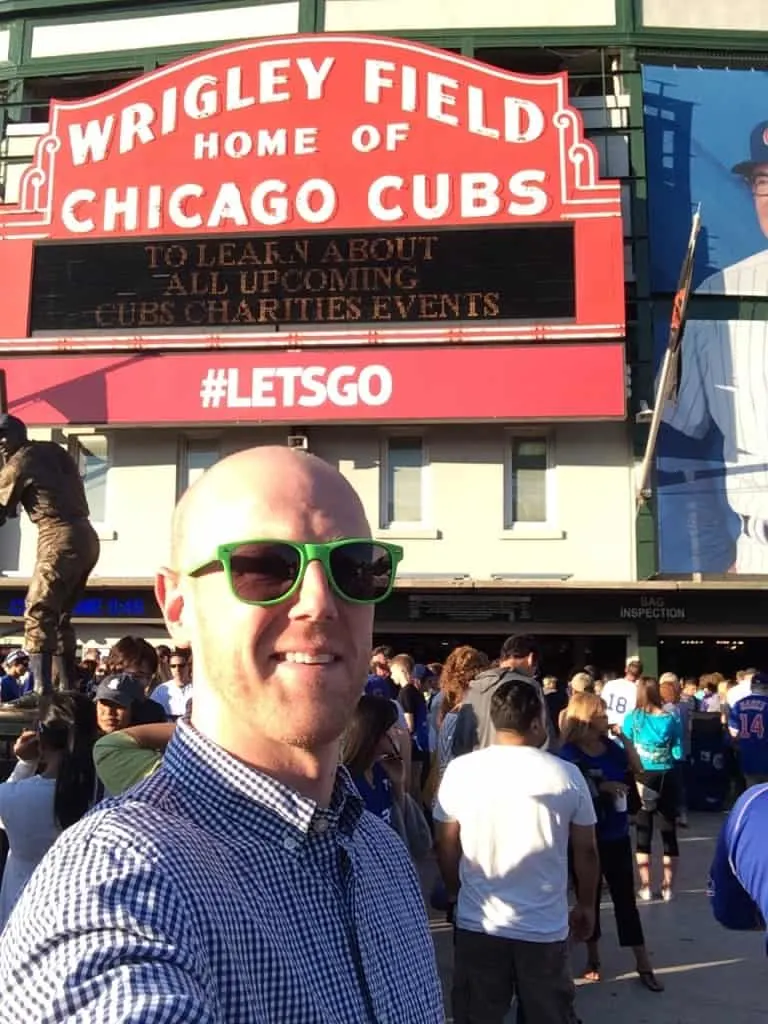 It was a Thursday night game against the defending World Series champion San Francisco Giants. The rest of the games for the weekend were during the day, so this was the only chance I was going to have. I caught the "L" (train) Red Line straight to Addison Street where I got off right outside the stadium. I bought my ticket a few days before through the Cubs website and was actually able to use Apple's Passbook for the first time for storing my ticket, which worked out perfectly to have it on my phone and not have to worry about it.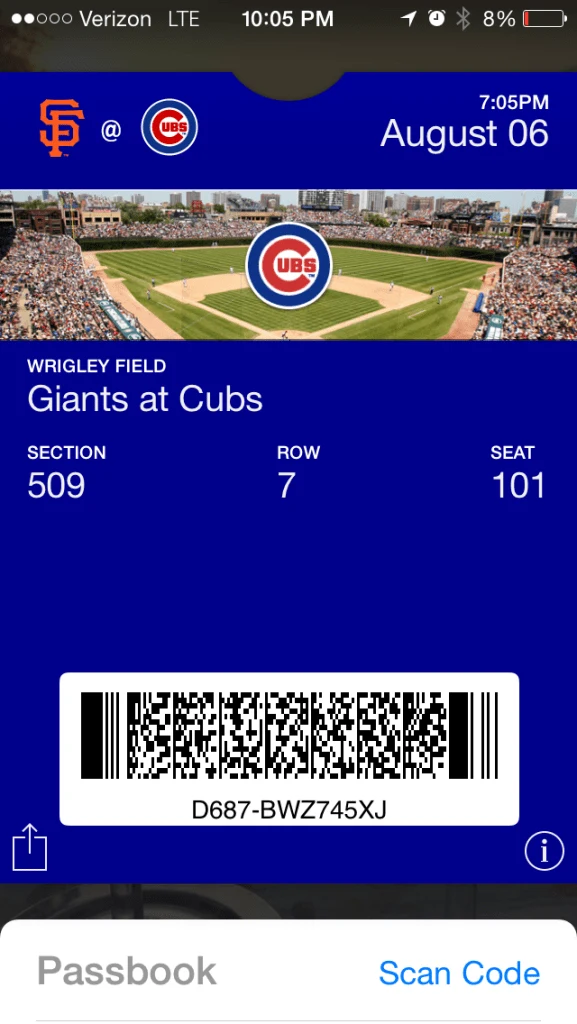 Once inside, I started heading up. And up. And up.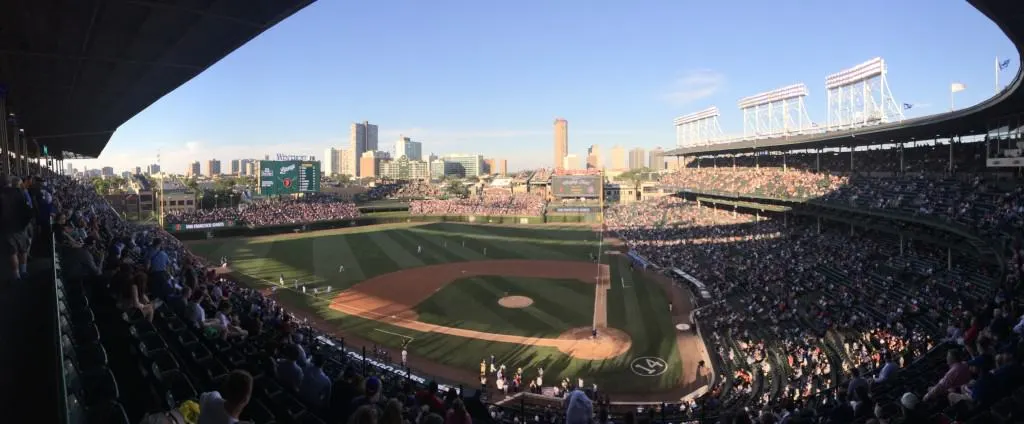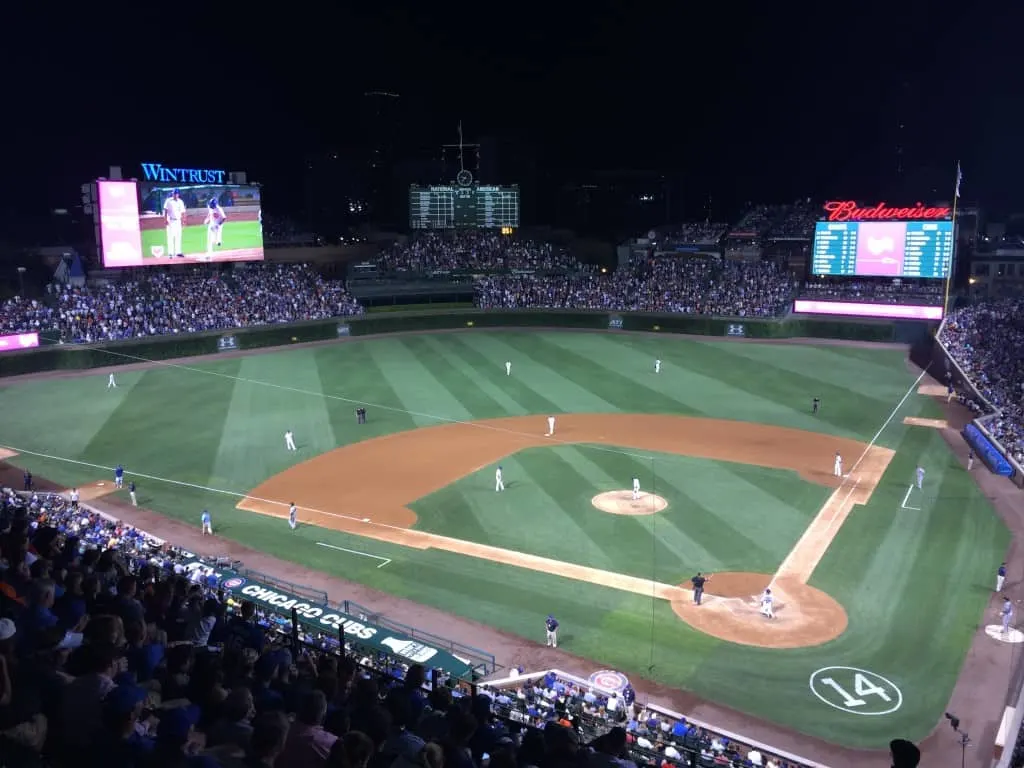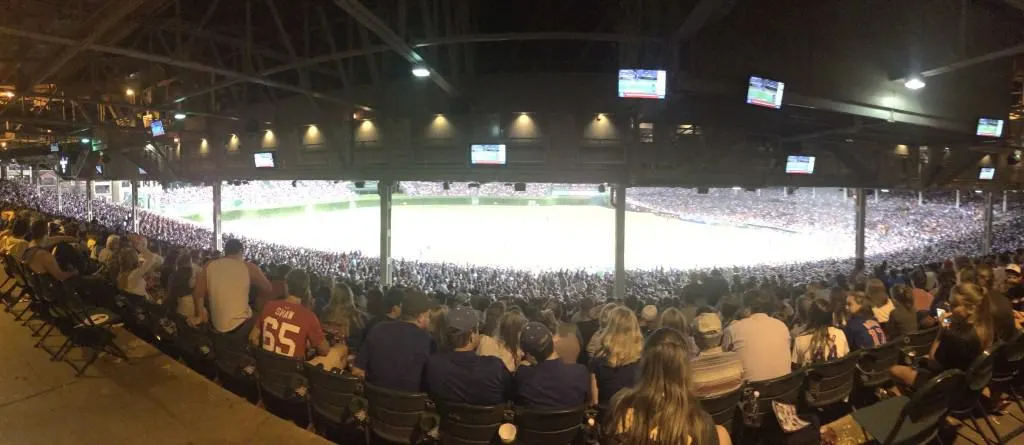 All the way up to section 509. But hey, let me tell you, the views up there were amazing.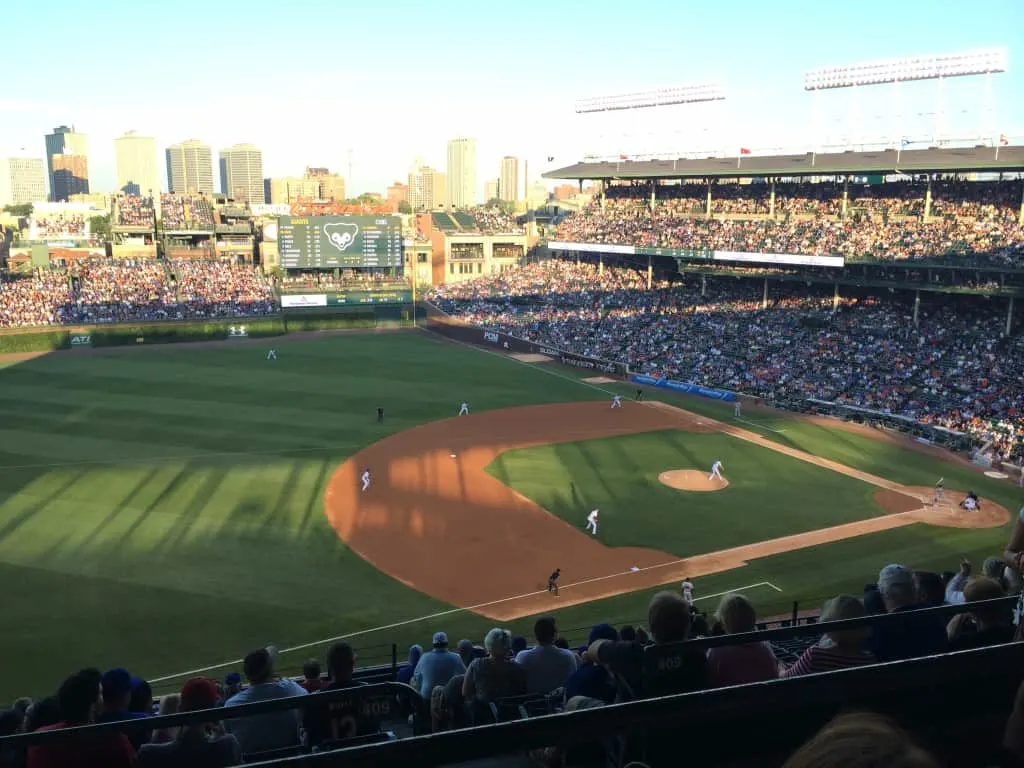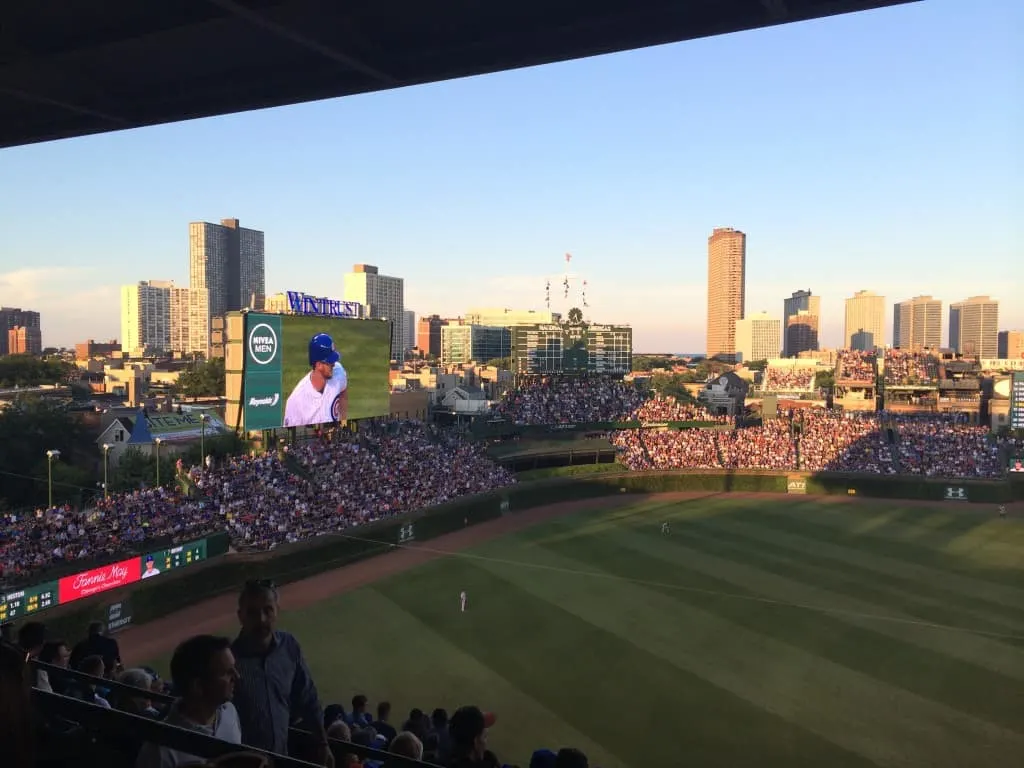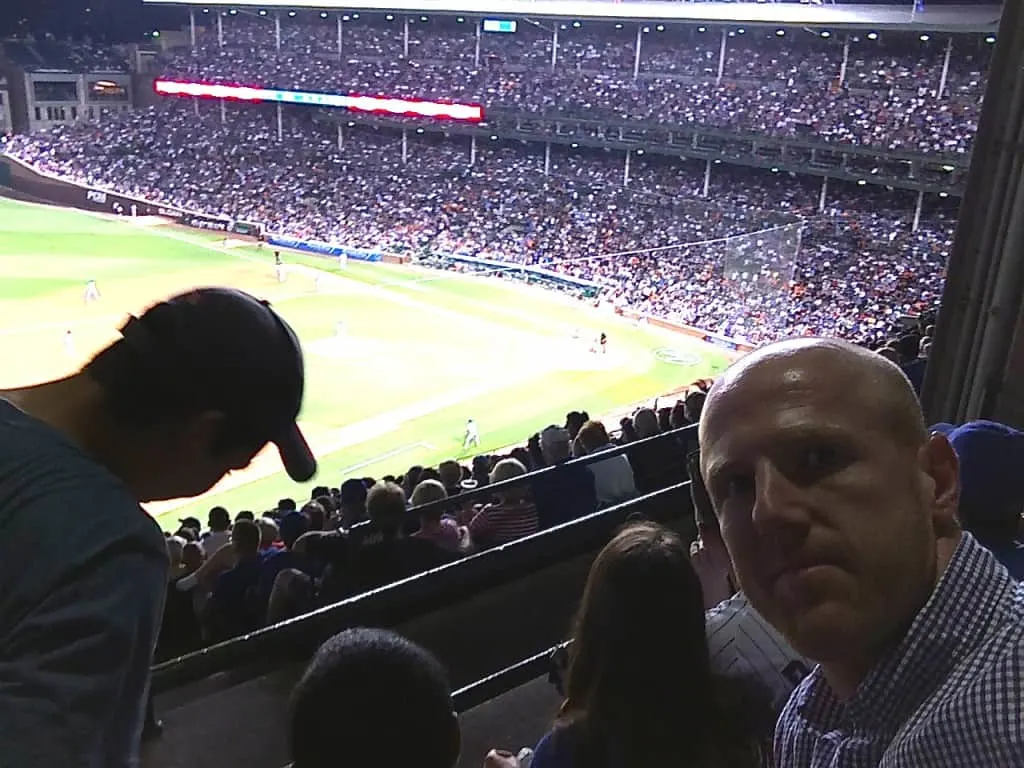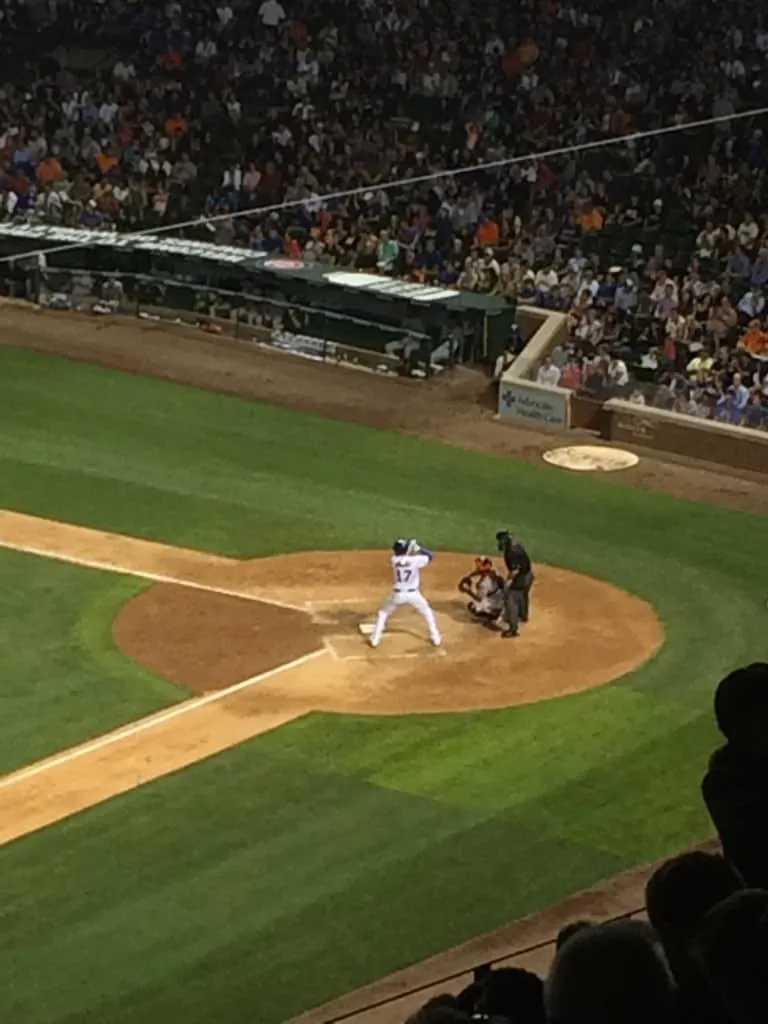 It was the perfect night for a game. The weather was cool and clear and it was fantastic. I ended up sitting next to two women from Alaska who were also in town for a conference, like me, and decided to check out a game, like me. It gave me some people to chat with a bit and they kept asking me questions about baseball, which made me feel pretty smart. The one thing I'll say about Wrigley Field is that they need to get their concessions on check, because it took me over 30 minutes to get a beer and nachos (after I tried to first get a bratwurst and then a pretzel, only to be informed both times that it would be an over 10 minute wait).
The stadium was so crowded that it made it really epic when the game ended with the Cubs winning 5-4. I got to see several home runs, great catches and bad pitching, but it was a really fun game.
Visiting Wrigley Field would definitely be in my list of tourist things to do if you visit Chicago!