Last weekend, we headed out to Daniel Island to knock off another one of our 101 in 1001 items off our list. The Family Circle Cup is the largest women's only professional tennis tournament in the world (so they say) and has been hosted in Charleston for a long time. We wanted to go and see pros play a sport that we both used to play. Plus, neither of us has ever been to a professional tennis match.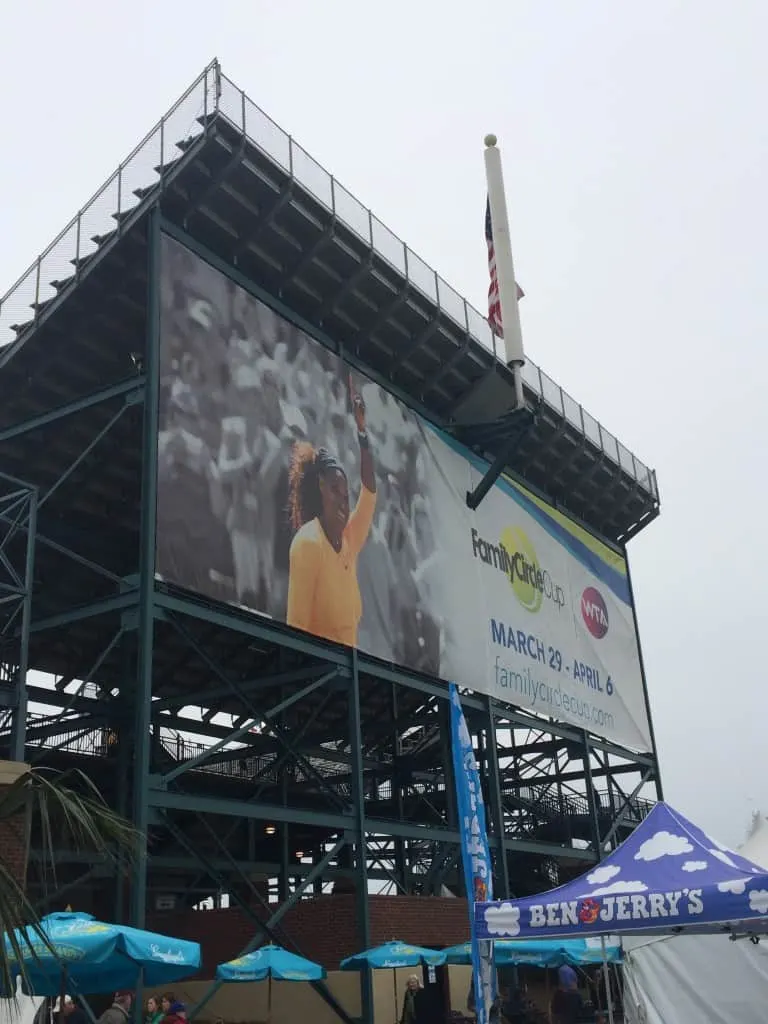 We bought a Groupon for $35 for two tickets to the final day of the tournament. This means we got to see the final doubles and singles match. When we first got there, we walked around the grounds of the complex and checked out some of the sponsor tents and got some freebies. Then, I participated in the "serve and return challenge" where a machine shot out a serve to us and we had to return it. I was the last to get registered and got stuck with a kid's racket, making it kinda difficult. The first serve was 65 mph and I returned it fine. The next one was 75 mph and I got a bad hit on it and hit the top of the net. I basically brought shame to my entire family.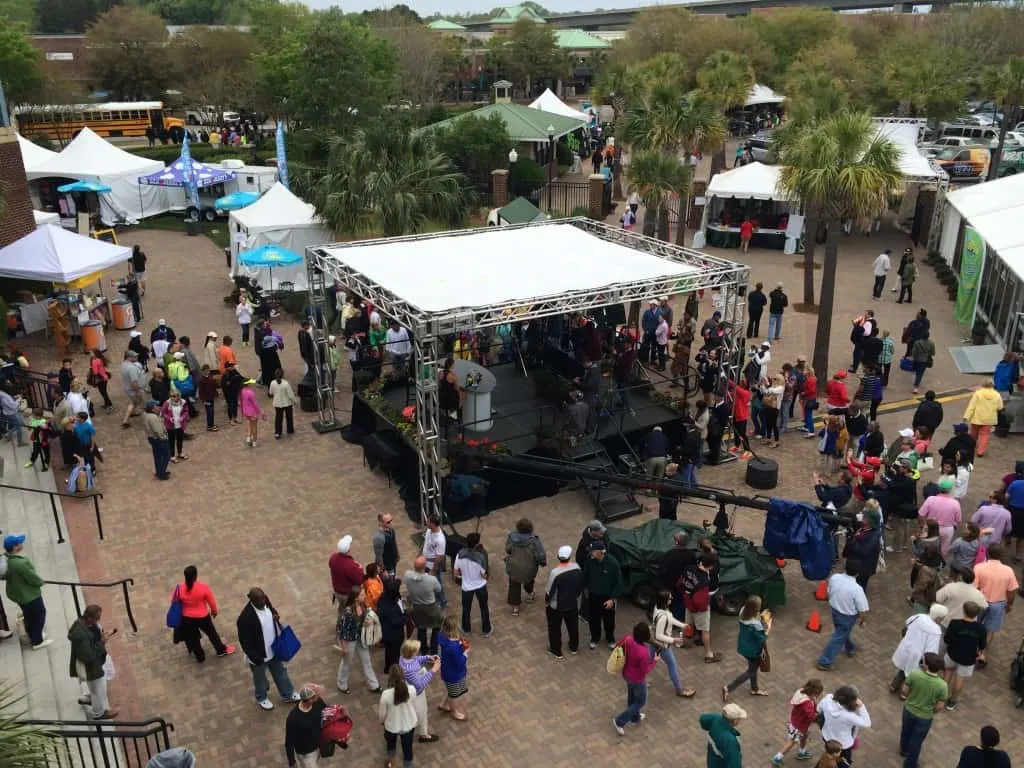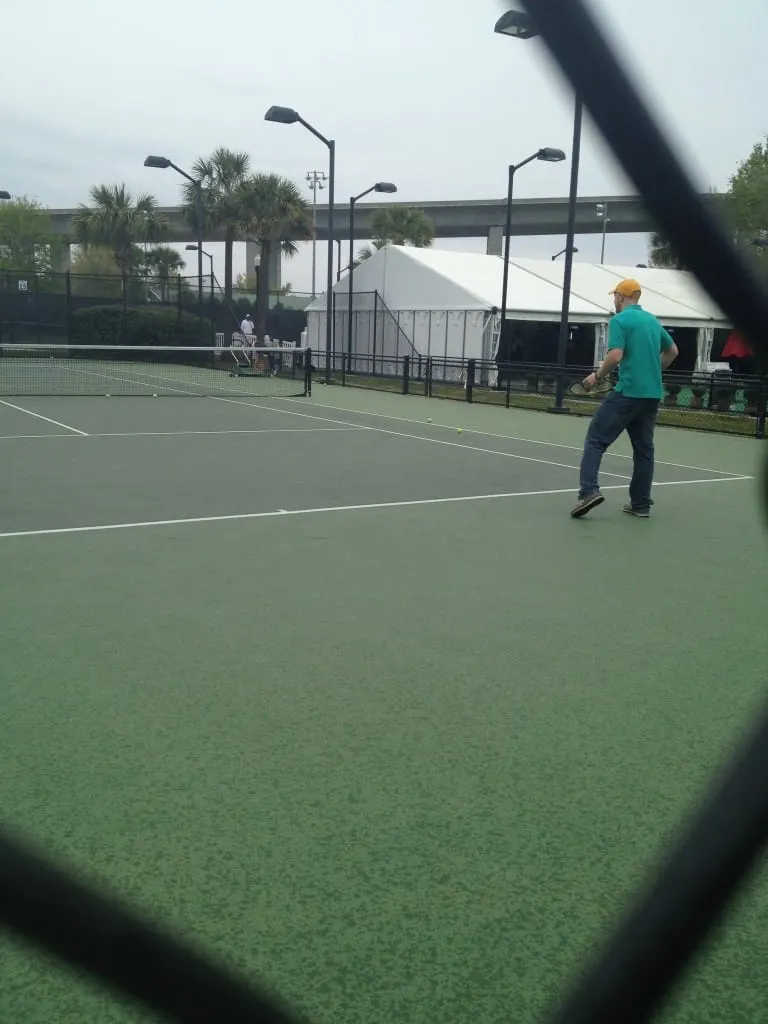 Then we went inside and watched the doubles championship between Anabel Medina Garrigues/Yaroslava Shvedova and Hao-Ching Chan/Yung-Jan Chan. Morgan and I were both rooting for Chan and Chan, for no particular reason. It wasn't the prettiest day and it was drizzling through part of the match but it never got too bad. The first set was pretty well-matched, but sadly Chan and Chan lost in a close one. The second set wasn't nearly as pretty and Chan and Chan got finished off quickly, but the match was fun to watch.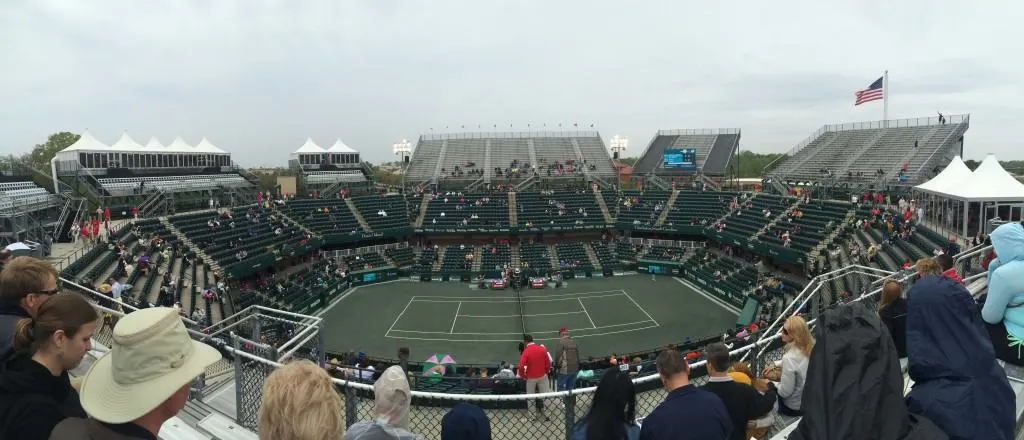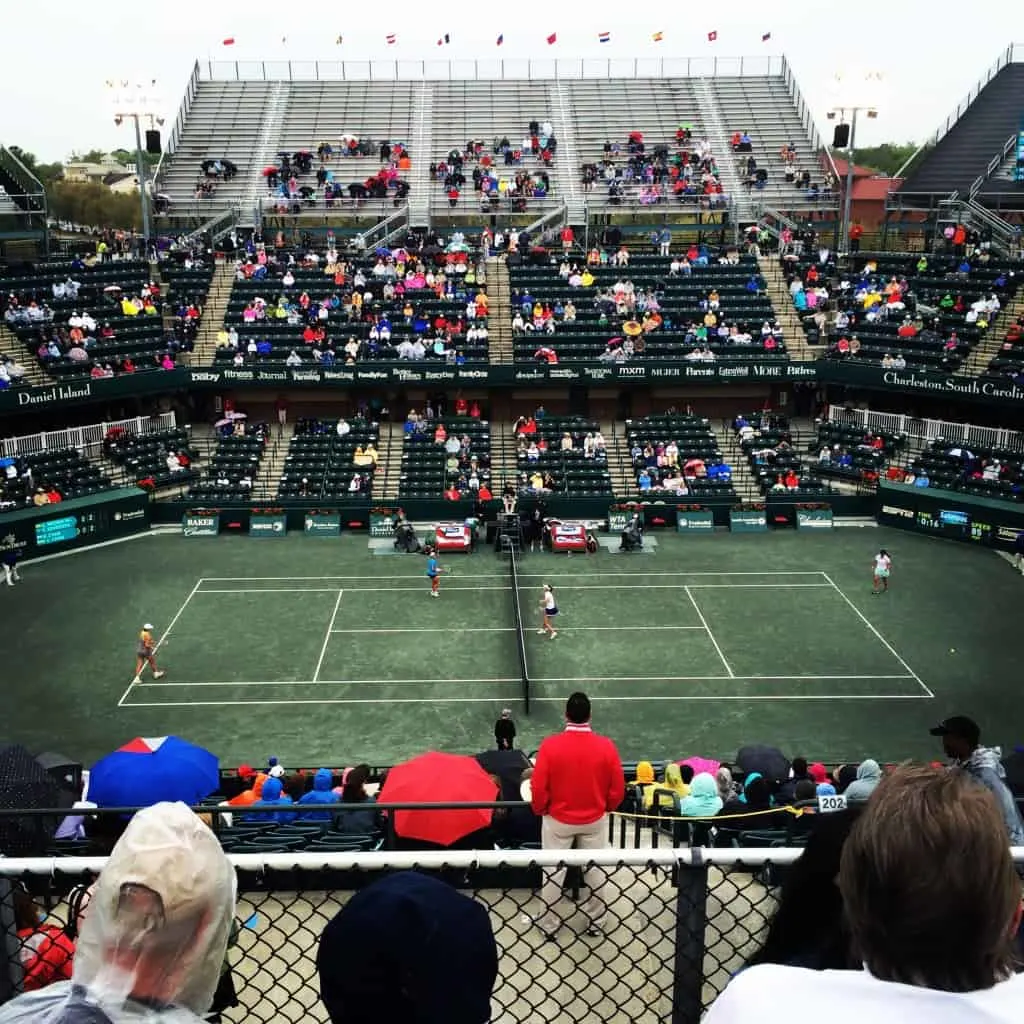 Thirty minutes later, the singles final between Andrea Petkovic and Jana Cepelova began. Petkovic actually went to the University of South Carolina so a lot of people in the crowd were rooting for her. For that reason, we decided to root for Cepelova to give her some support. This match went the same as the doubles. The first set went back and forth and was extremely close, but Petkovic pulled it out. Then she went on to destroy in the second set to win the match.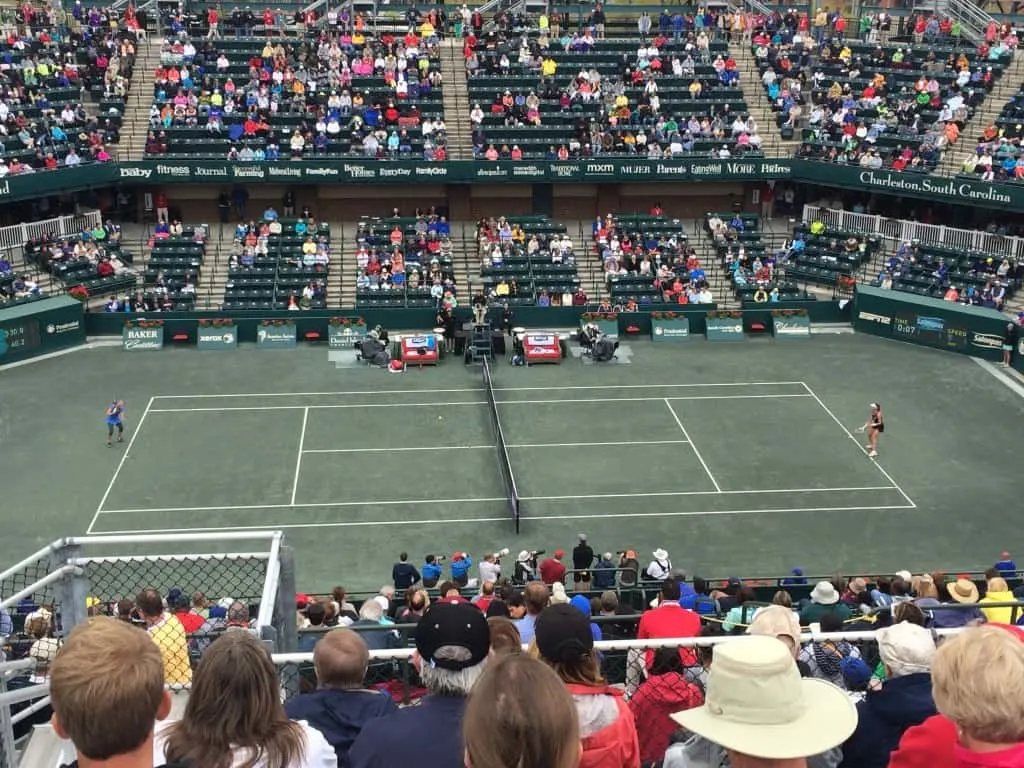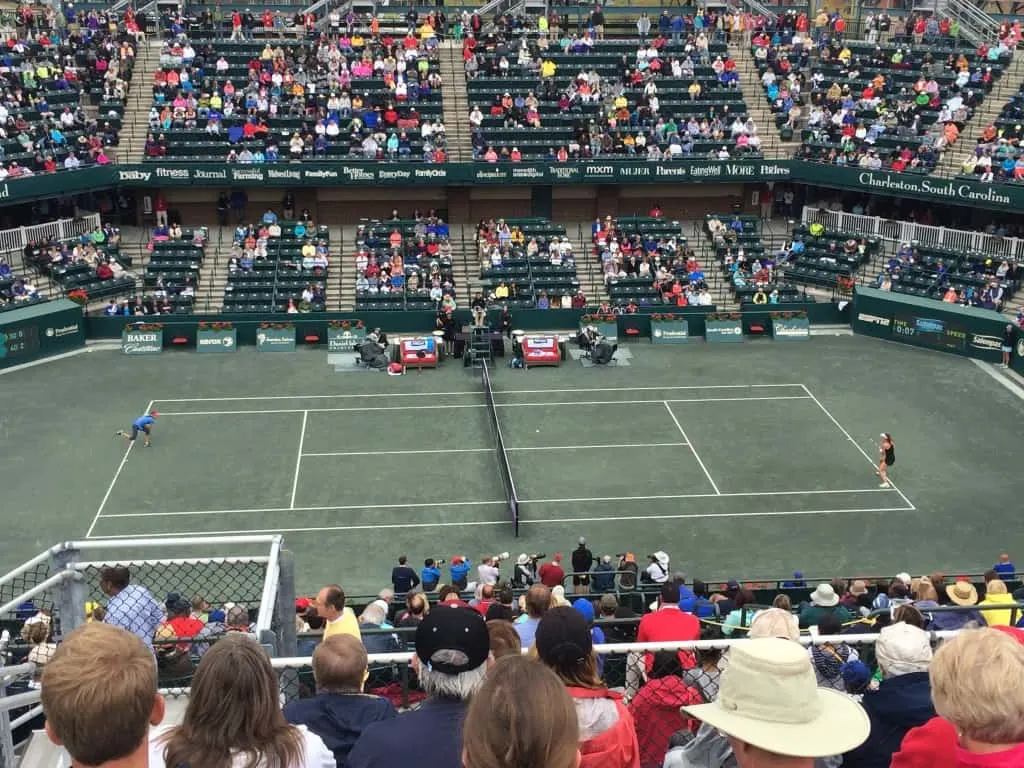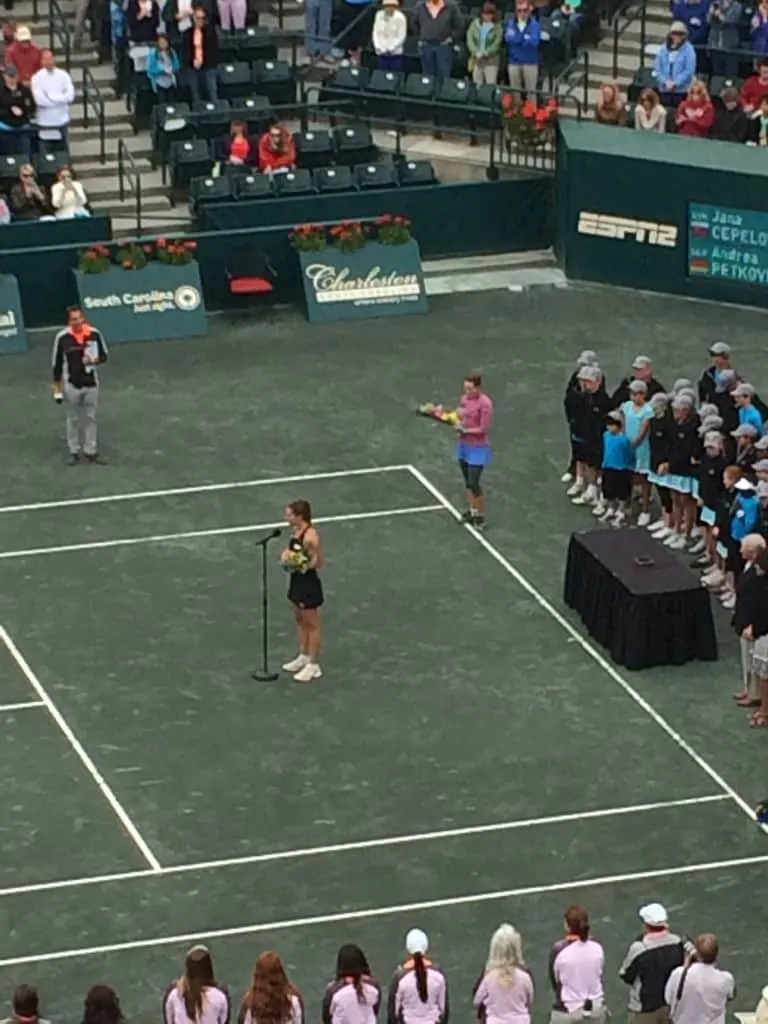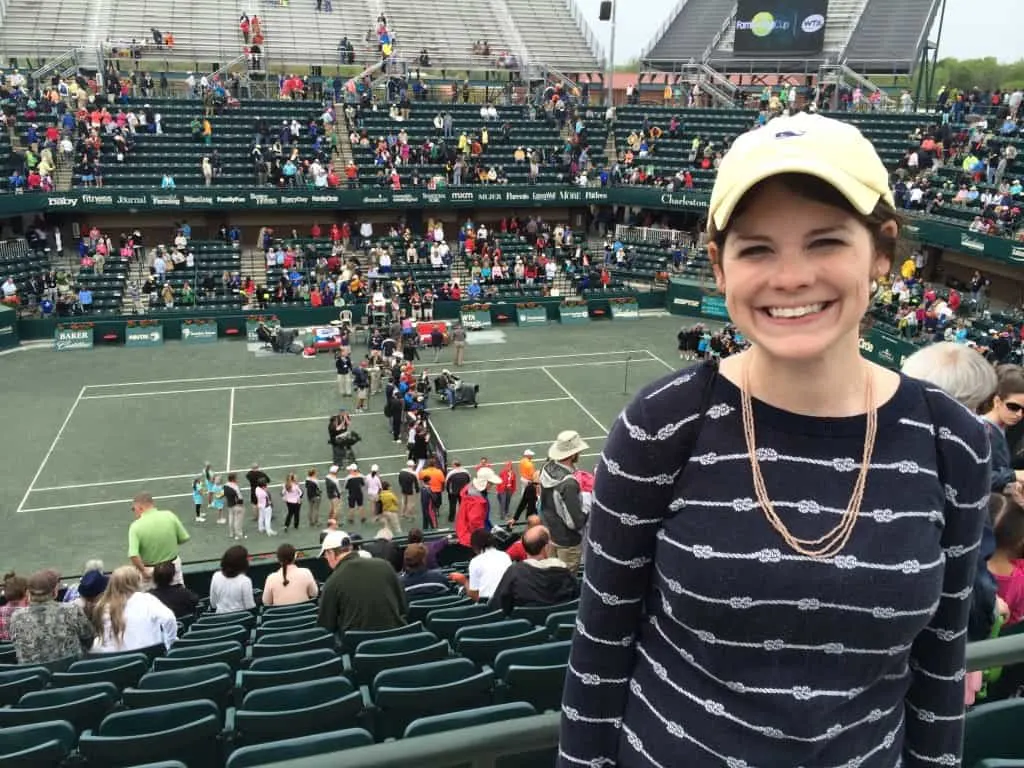 We had a really fun time at the match and enjoyed watching professional tennis. There were a lot of little intricacies and it was interesting to watch how close calls were made in person. After all, they didn't have the fancy technology to determine if the ball was on the line or not. They had to have the judge come over and take a look at the ball mark. The whole day was a blast and there was so much going on. Next year, we might have to go back and go to one of the earlier rounds so we can walk around and see different matches. And that's another 101 off the list!
Have you ever been to Family Circle Cup?