I don't know about y'all, but Sean is OBSESSED with Words with Friends. While some of his words seem suspiciously googled, I mostly make fun of him for playing against strangers- defeating the point of word with friends, in my opinion!
So, I decided to make him a gift so that we could play a little scrabble here in the house. I wanted something that we could play against each other, whenever we happened to be walking by. So, after digging through pinterest, I found a little inspiration.
So, I went to Michaels in search of supplies. I grabbed a 12″x12″ frame, a can of Krylon magnetic spray paint, and two packs of little round magnets. I also went on ebay & picked up a pack of 100 scrabble tiles.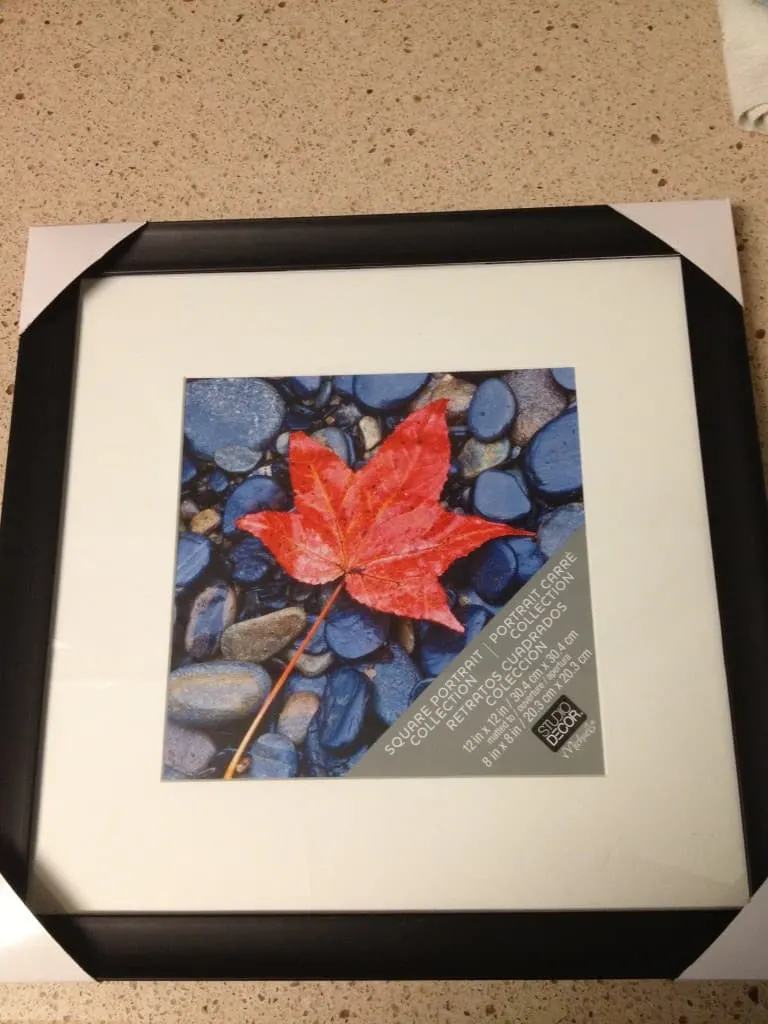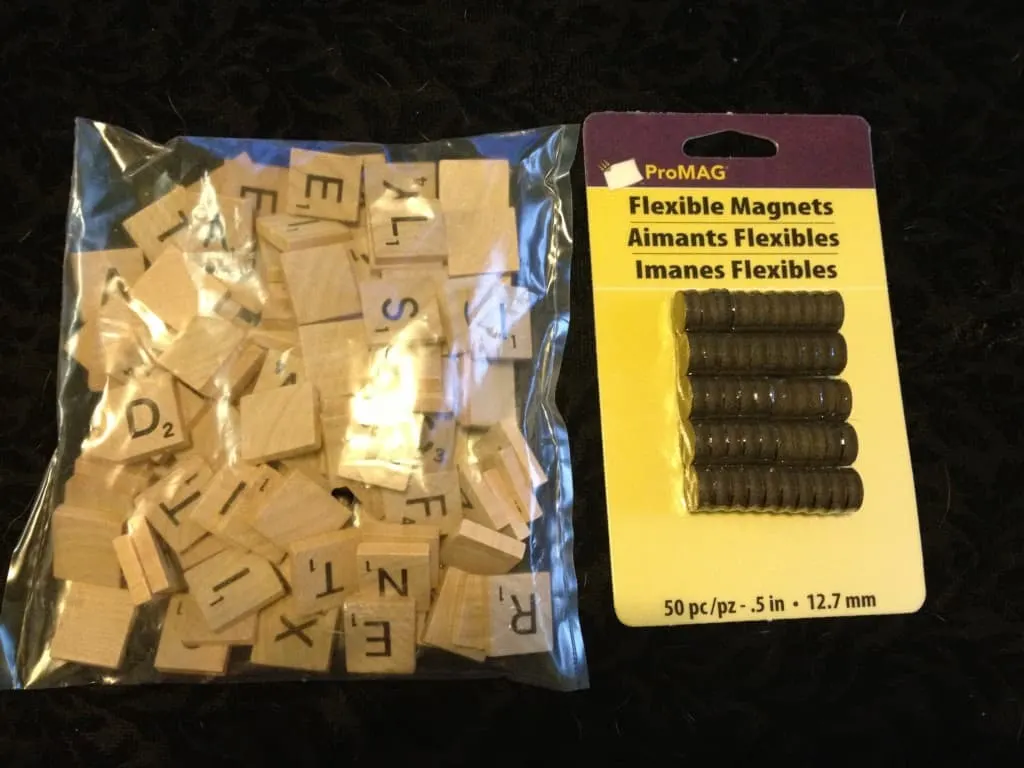 I brought the frame home & took out the glass. I planned to paint it with the magnetic paint. I did a few thin coats and realized nothing was sticking. I ended up using the entire can of paint on this 1 square foot glass & it would barely hold a magnet. I knew this wouldn't work.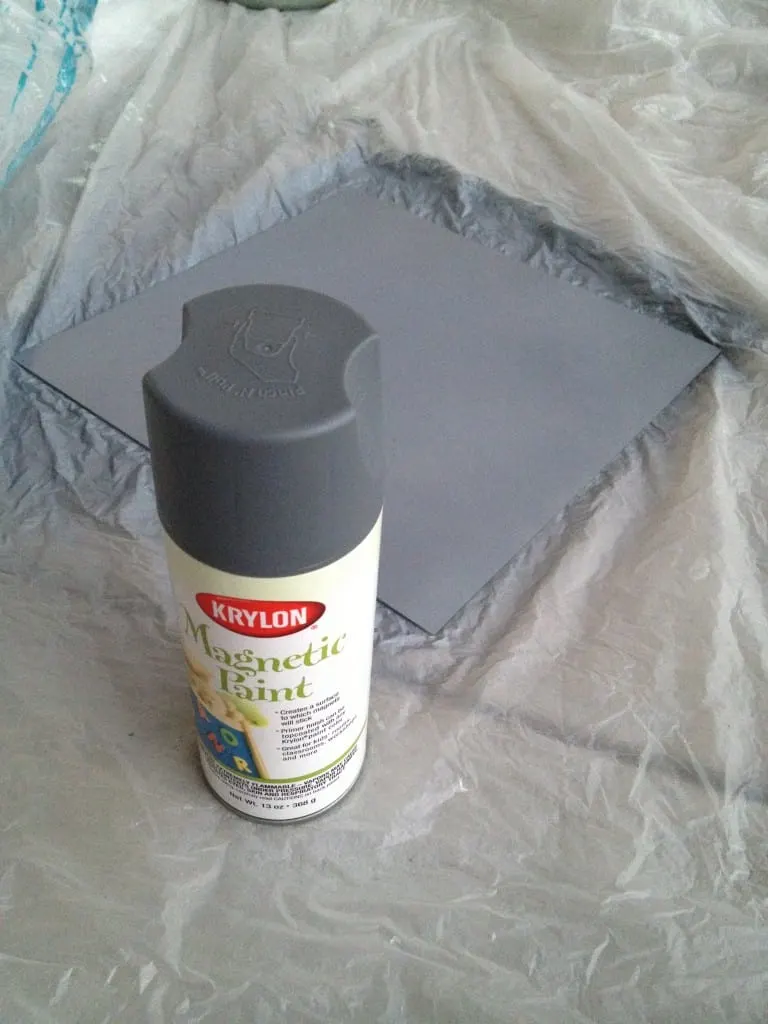 In the meantime, I attached the magnets to the scrabble tiles. I realized that the magnets weren't adhesive like I anticipated. So, I ended up using tacky glue to attach the magnets to the tiles.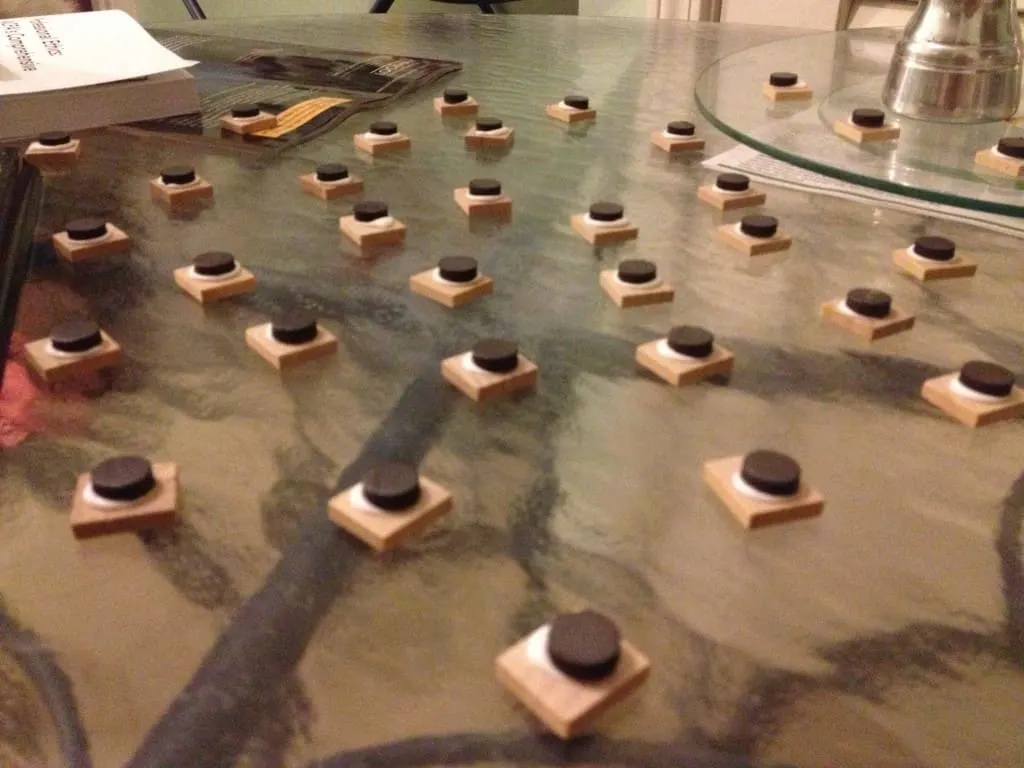 I also used a tube of chalk board paint to paint the frame. This would serve as a way to keep score during the games.
Once I got the whole thing set up, it looked horrible & barely worked. The magnets did not stick well enough to use – if you barely bumped them, they all fell off.
So, I scrapped the whole thing & set it aside for a few days. I did some google research and determined that the best way to get something to actually hold magnets was to use sheet metal. Lucky for me, my dad has a machine shop in North Carolina. (I know- if I lived there I'd have some way sicker projects.)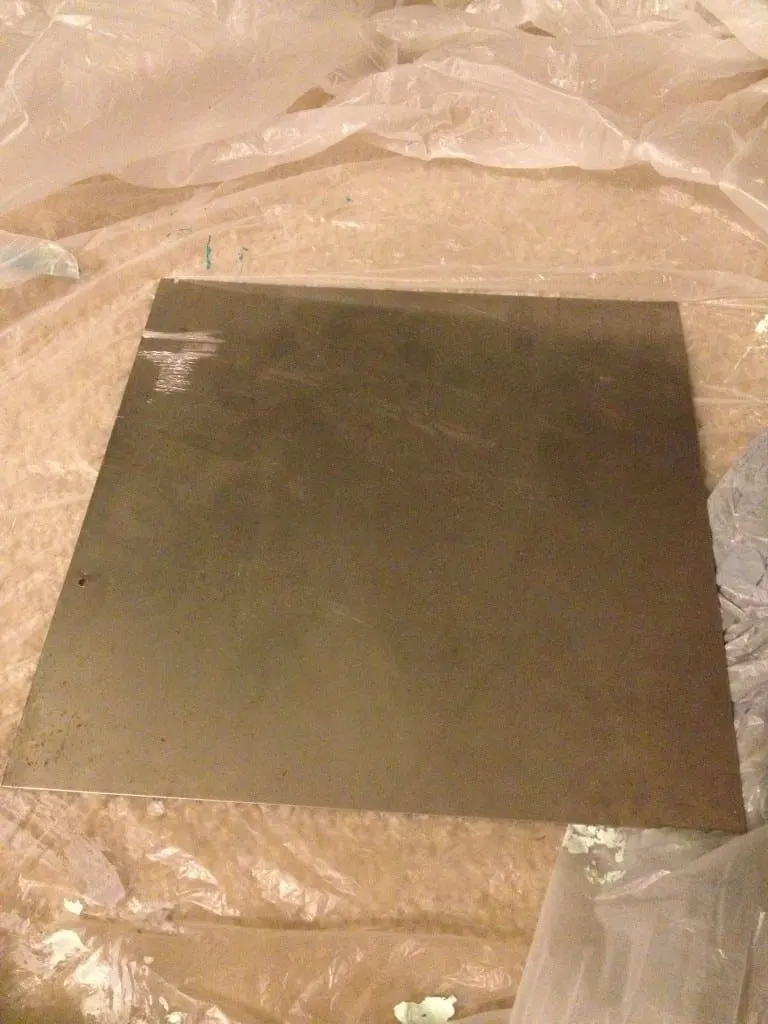 So, I got my dad to cut me a 12″x 12″ square of the sheet metal. Then I brought it home & painted it. I used a coat of summer breeze (the same color as our living room) as the base coat. I did about 4 coats and little drops of rust were peeking through.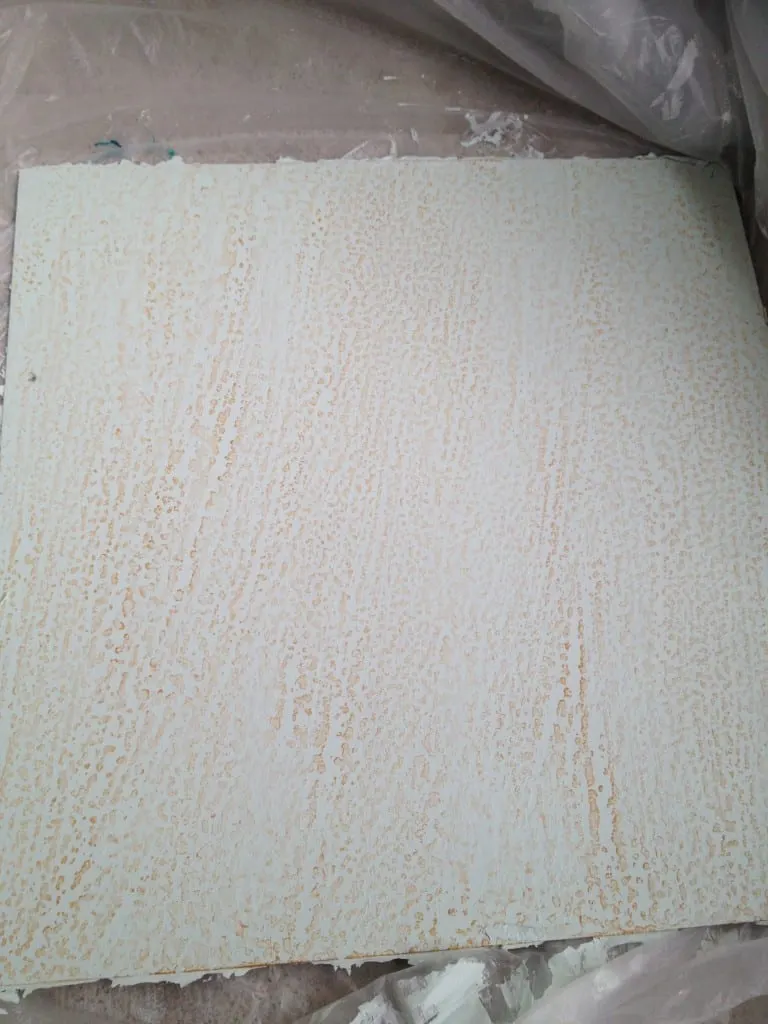 I realized- duh- I had forgotten to prime it. If you are going to paint metal, you need to use a primer. This will keep it from rusting! I used rustoleum spray primer in white. 2 coats later, I was ready to start again.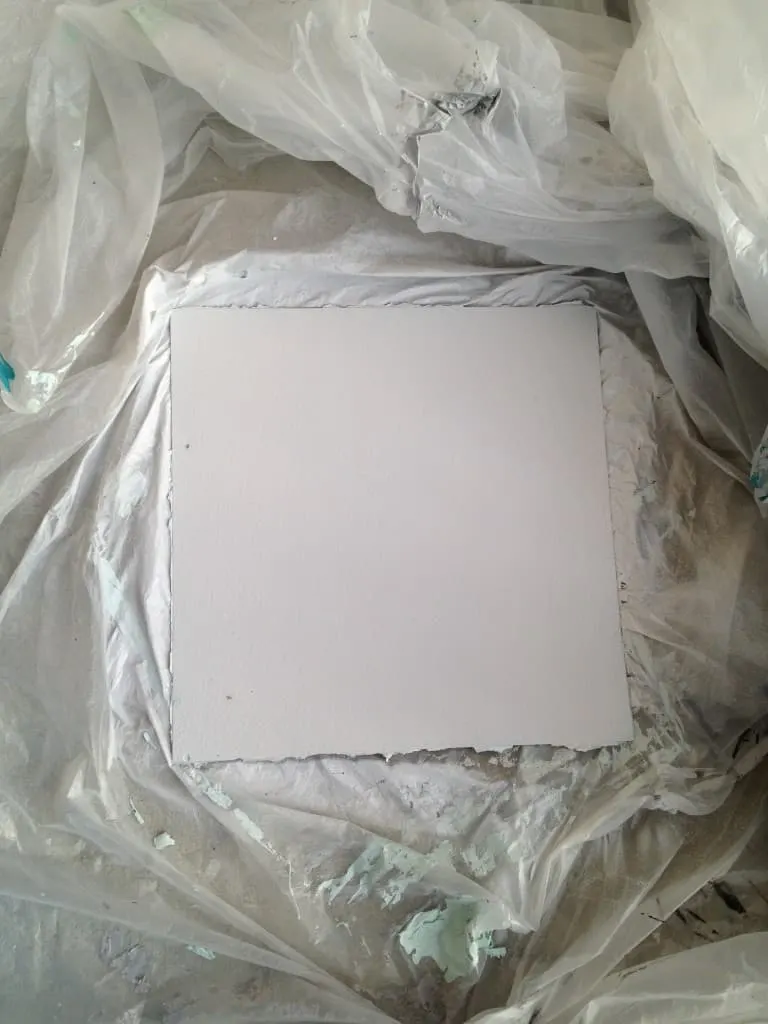 I applied a few more coats of base Summer Breeze. Once it dried, I tested it for magnetic-ness. It worked beautifully!
So, I used a pencil to draw out my grid. I measured them by using my tape roller to mark even intervals. It was way easier than digging for a ruler.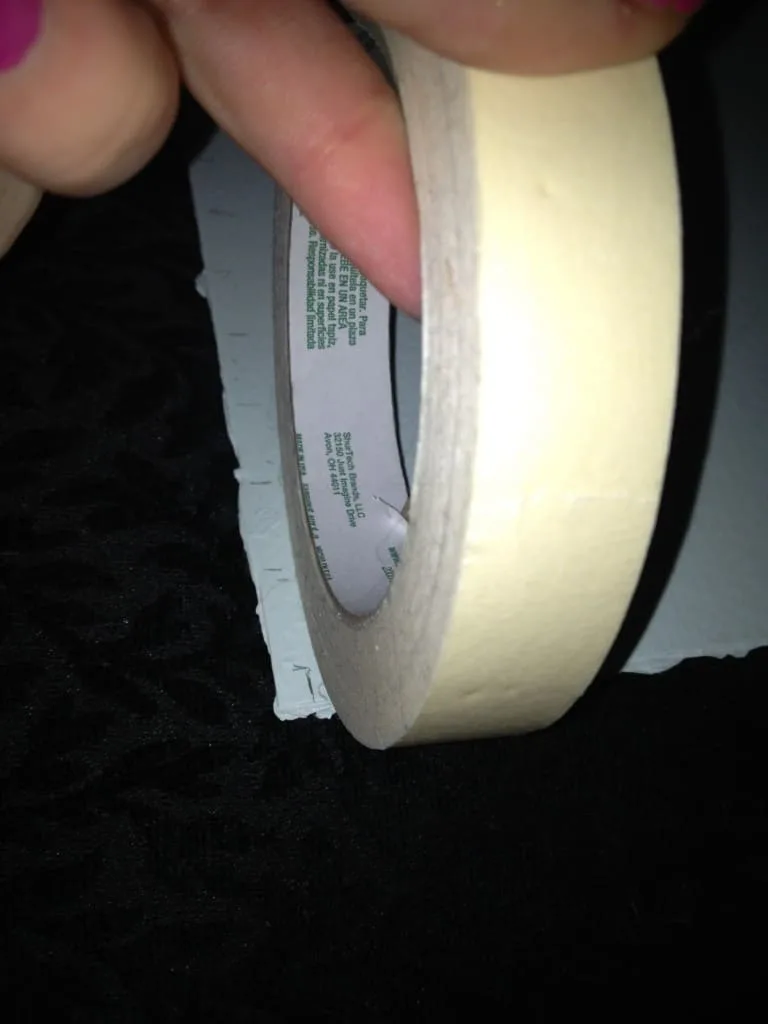 Then I drew the grid using a pencil & traced over it with a navy blue sharpie. I didn't follow my pencil exactly (OCD I am not) so I just used a soft white eraser to erase any pencil lines. It came off very easily.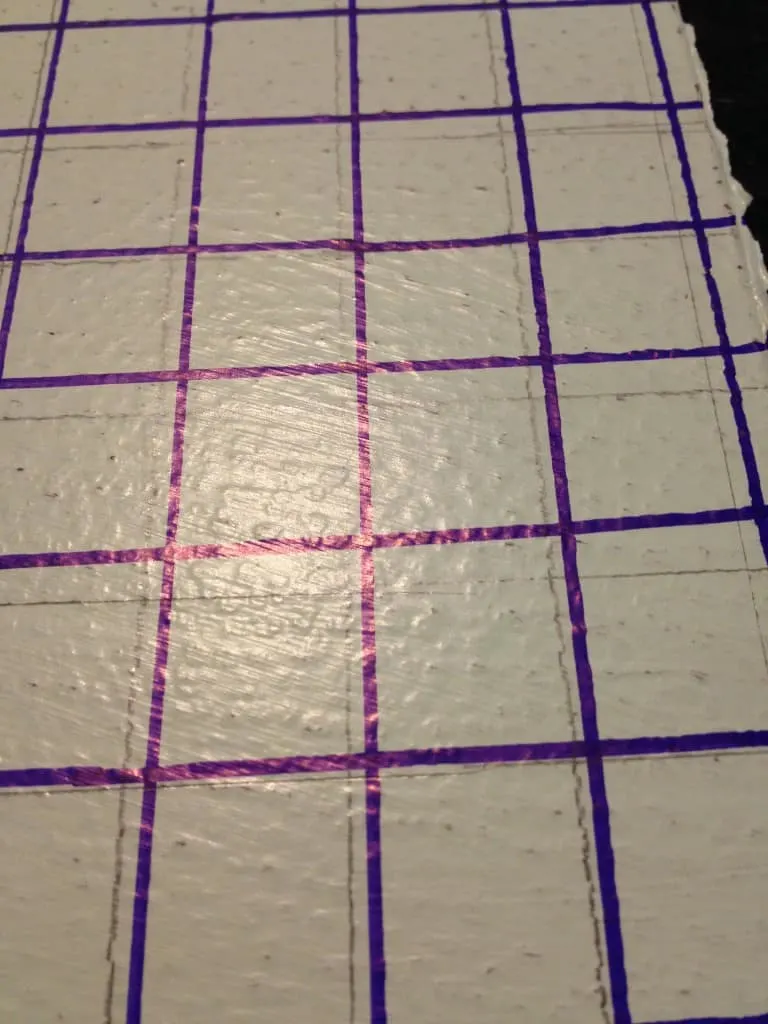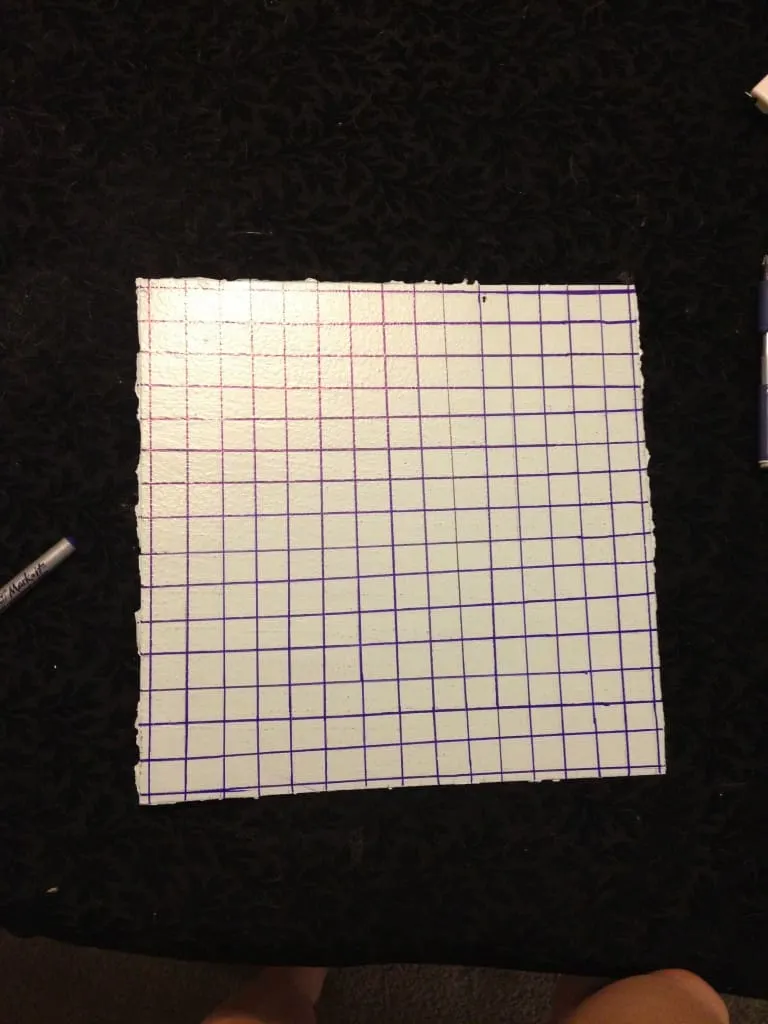 I wanted to add bonus squares for a little fun & some color. I designed a layout similar to the words with friends board & did 3 coats of each color, using basic, 50 cent acrylic craft paint I already had (the same paint I used to paint these jars.)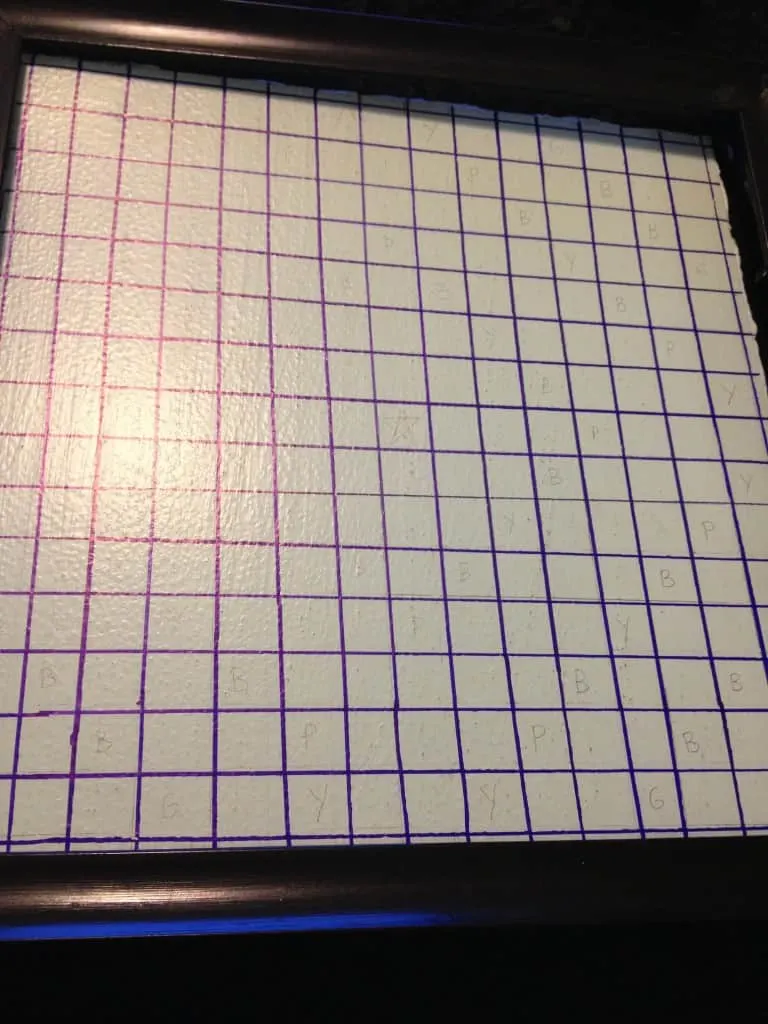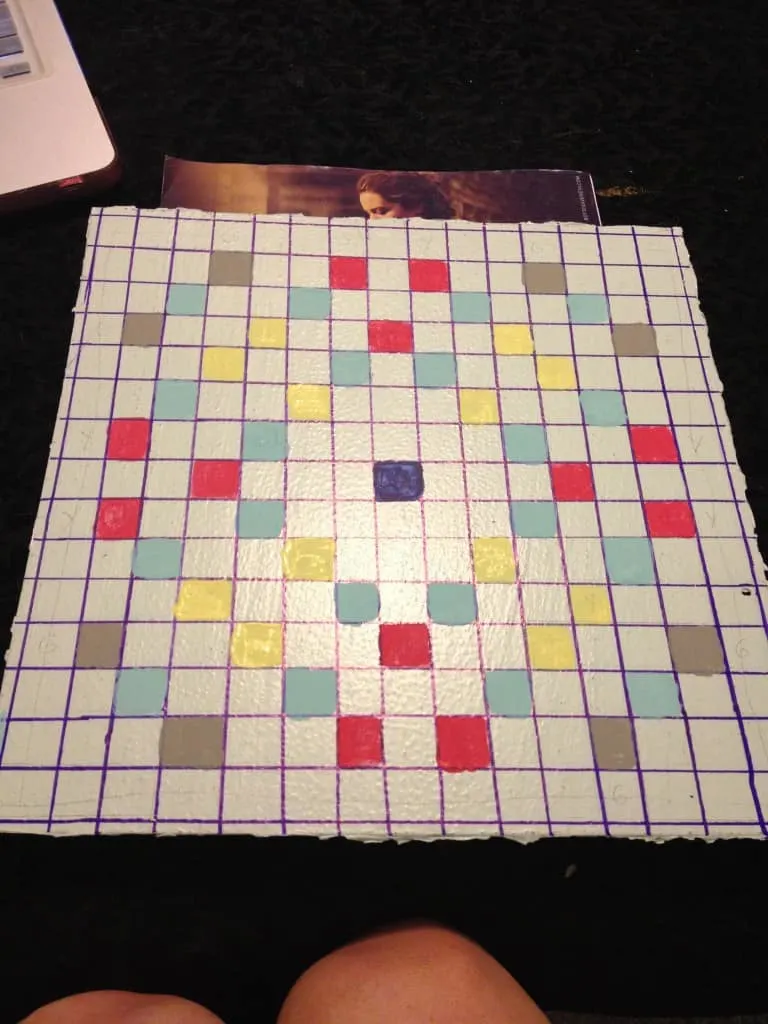 Here it is after the first coat: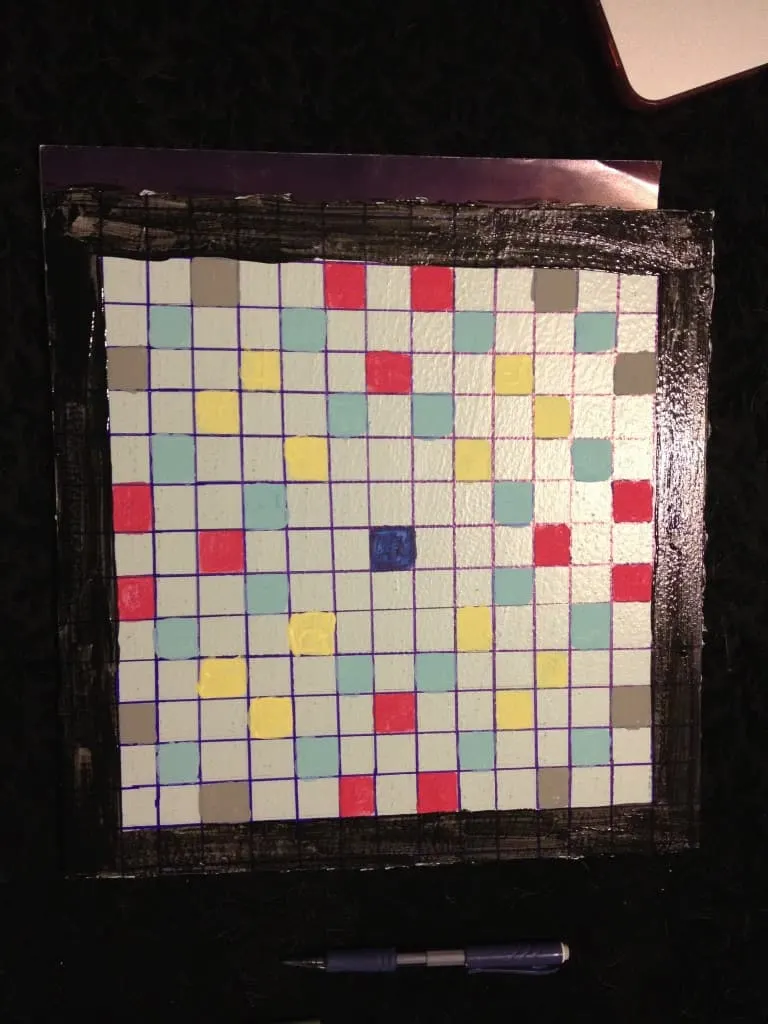 And the second coat: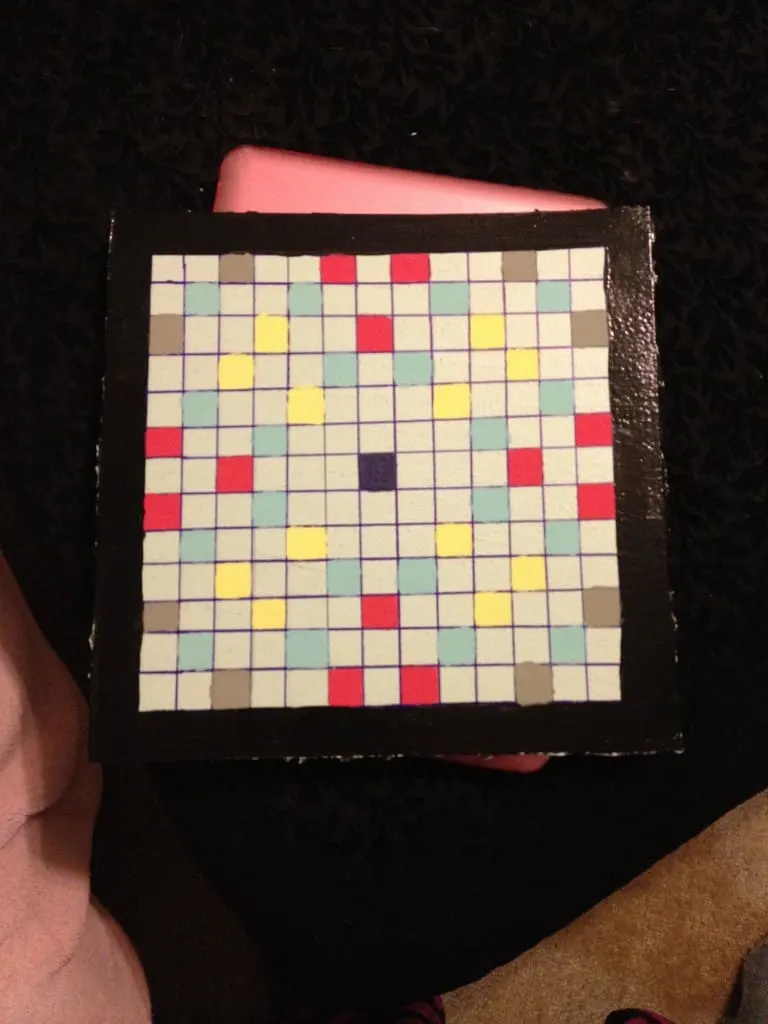 I also used chalkboard paint to paint a frame of the grid around the edge. This would give us more doodle room as well as give us a place to stick our waiting letters.
After these coats were complete, I went back over the sharpie for nice clean lines.
Finally, I sprayed the whole thing with two layers of clear, glossy top coat. I used modge podge brand.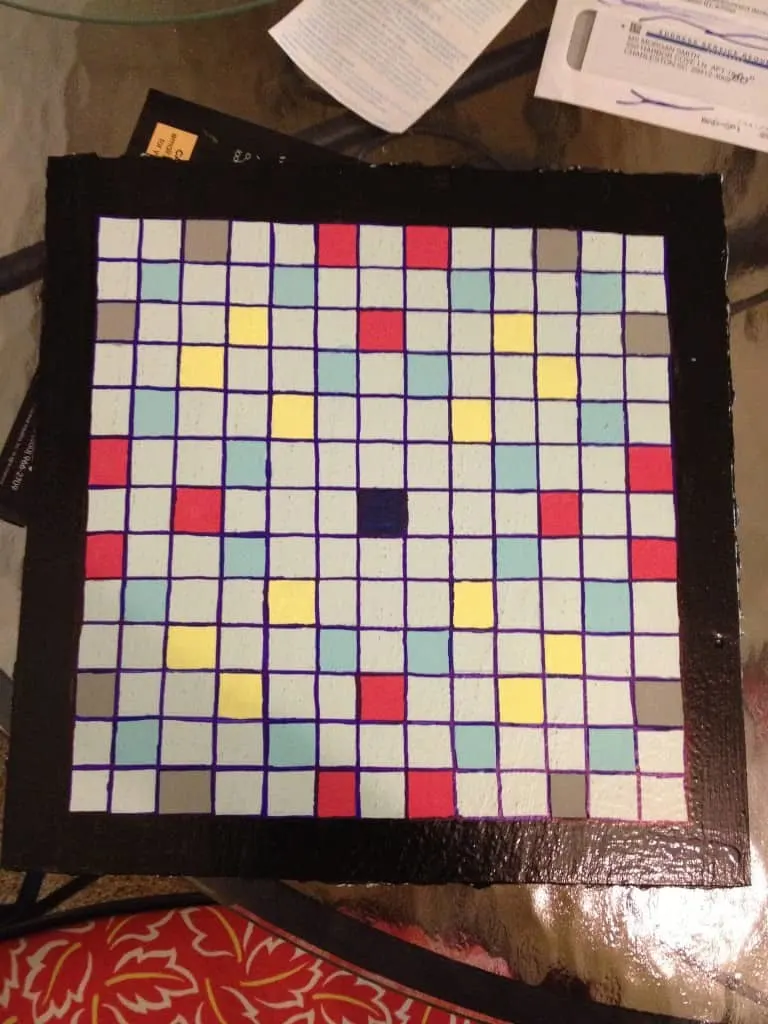 The frame held the metal in place with little metal brads. I pushed them really tight so that it won't wiggle around.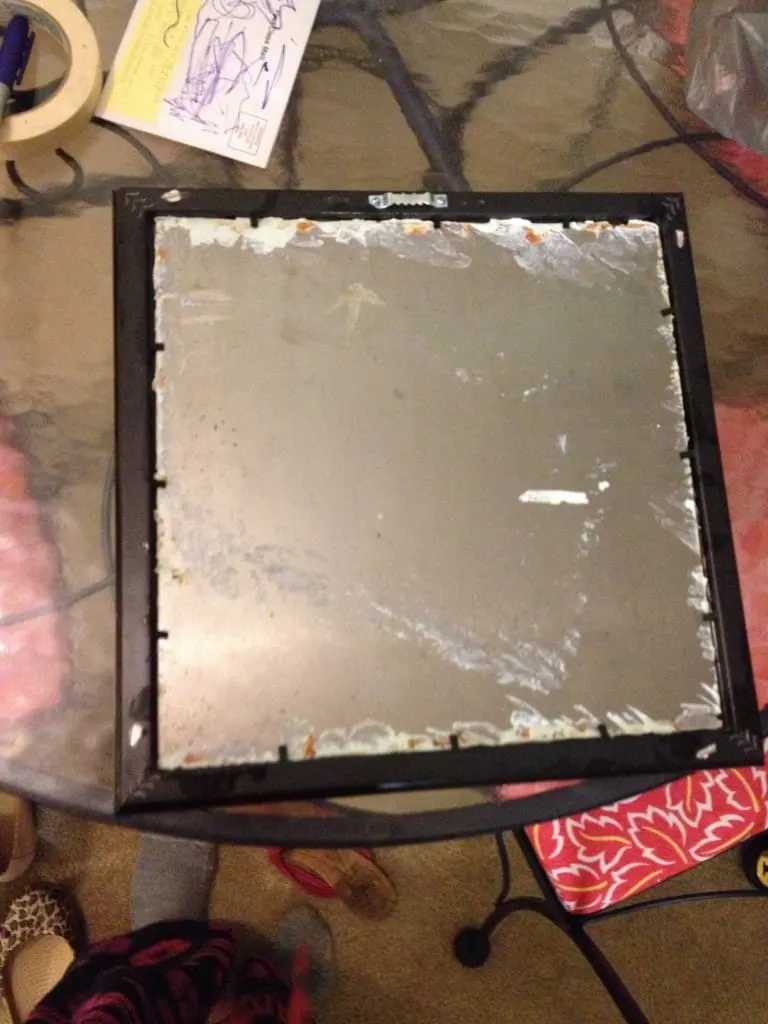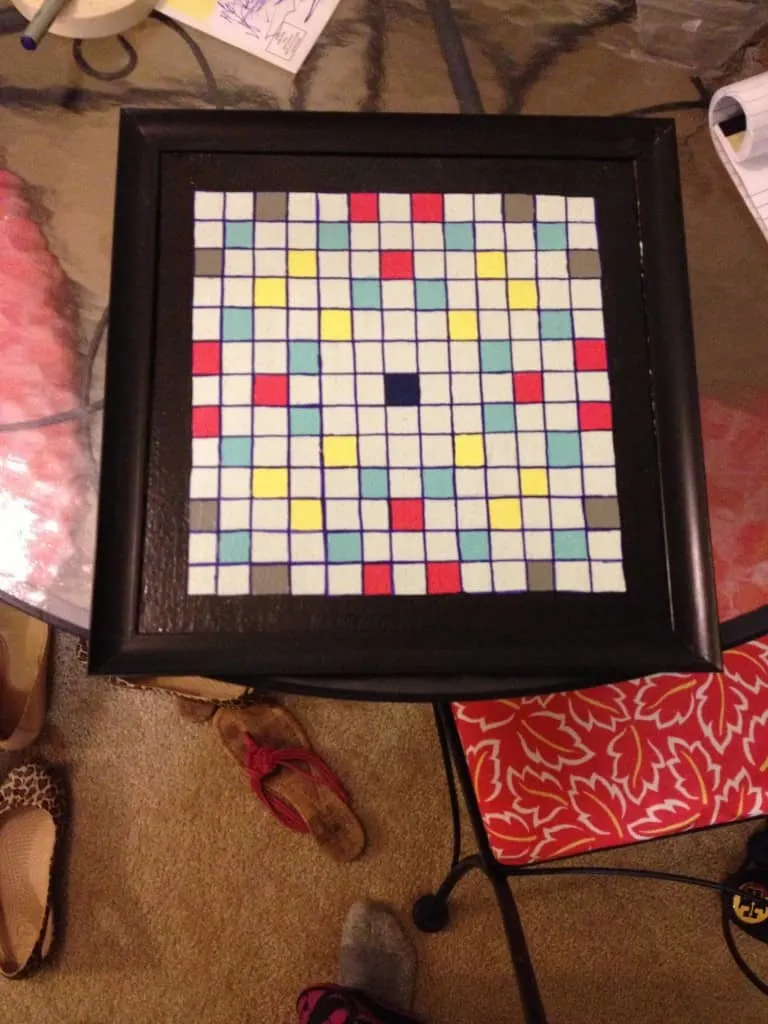 Then I reassembled the whole thing. Gahhhh! I'm in love!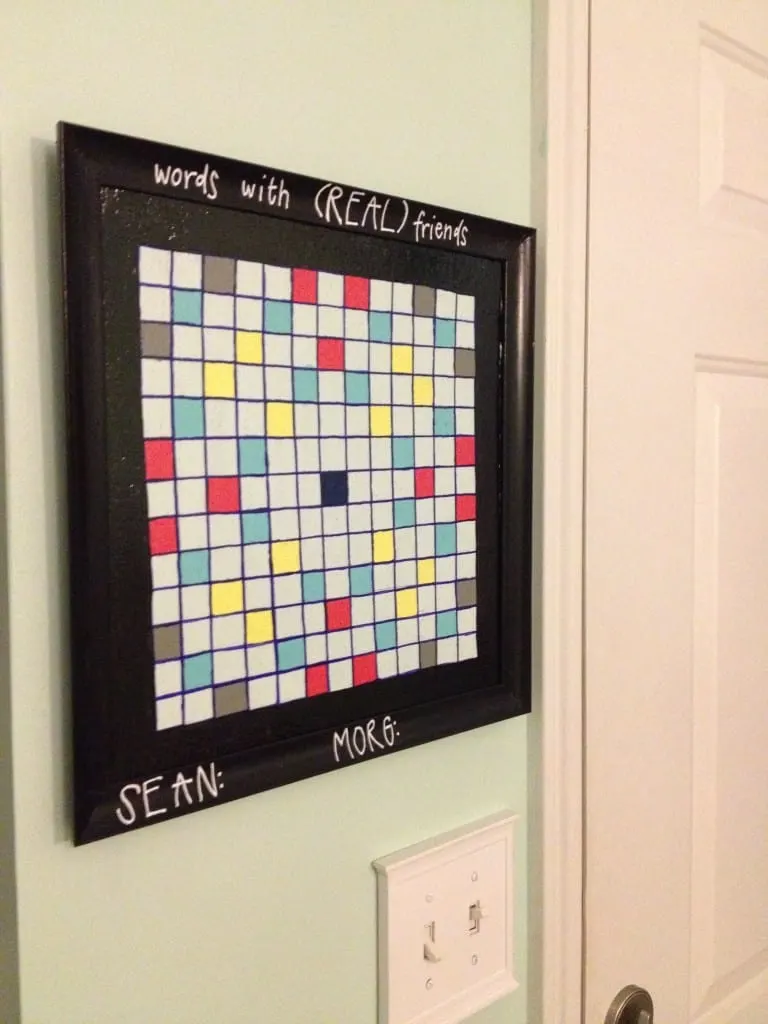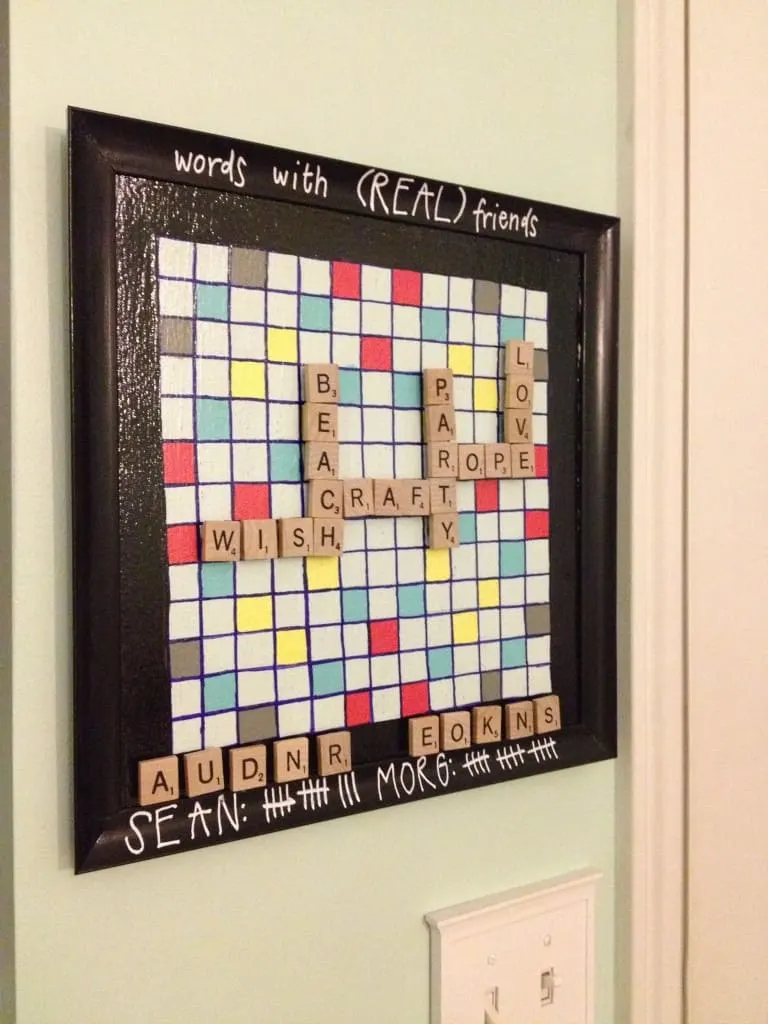 I hung it next to the front door. It is a really fun conversation piece & is super fun to play as we come to & leave the condo!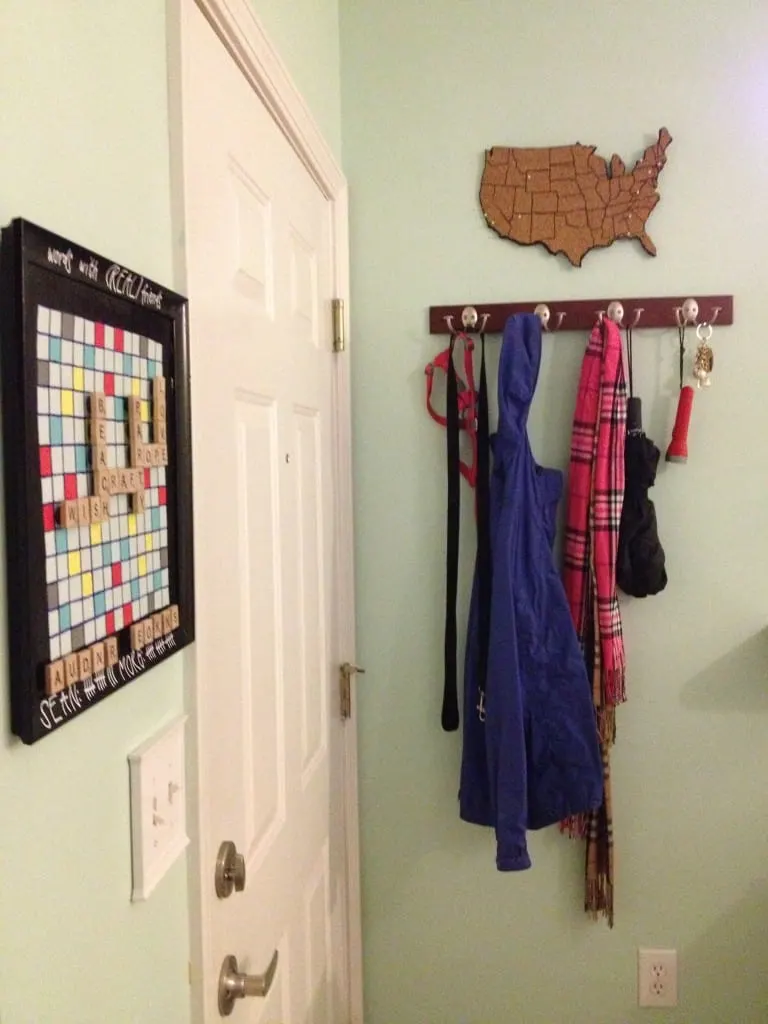 Have you been playing any games lately?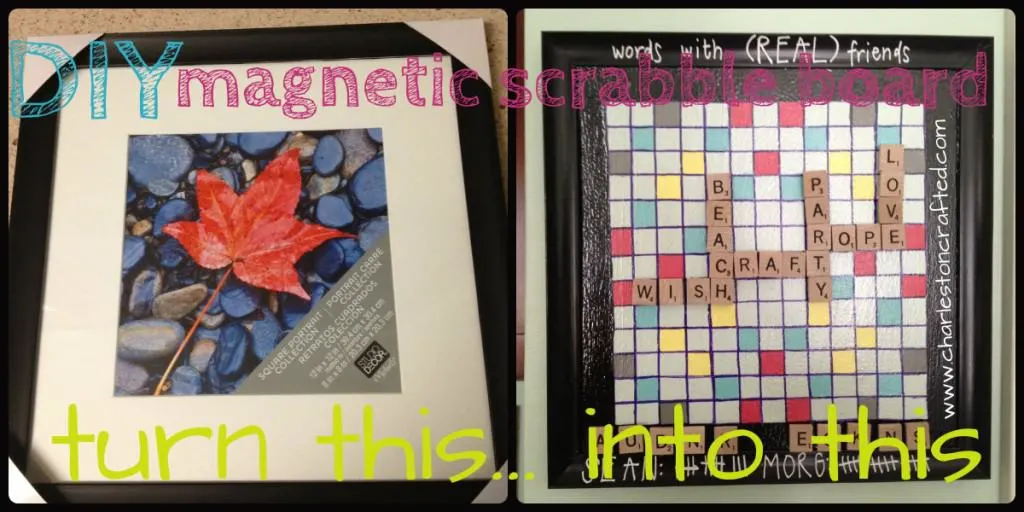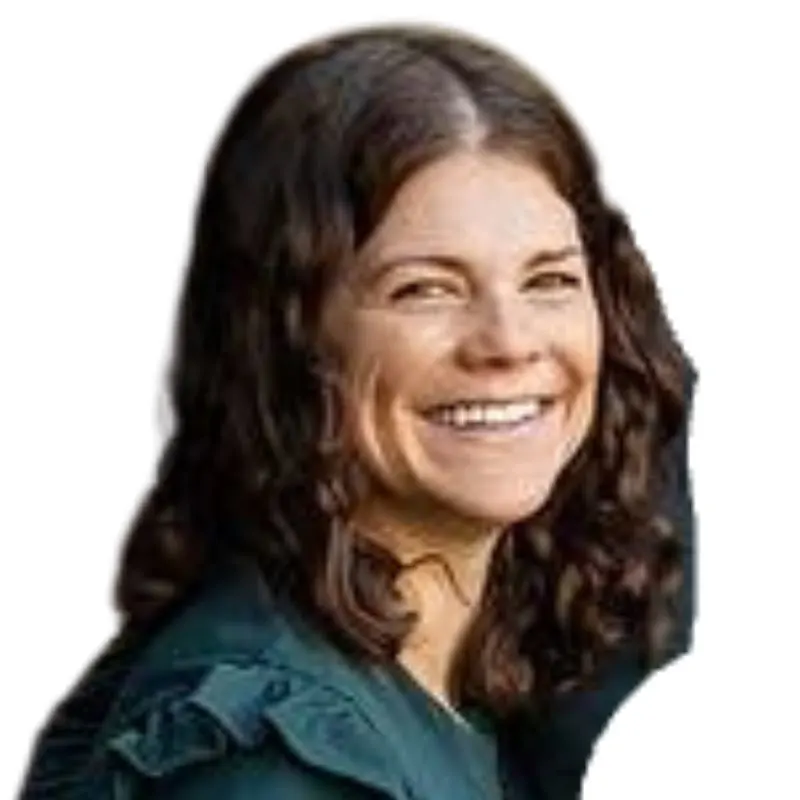 Hello, I'm Morgan, half of the creative force behind CharlestonCrafted.com! With a passion for DIY that dates back to 2012, I've transformed three homes and now I'm dedicated to helping others craft their dream spaces. Let's turn your house into a home together!