Y'all know that I love anything pink, anything coastal, and anything monogrammed. So there is a very special place in my heart for anything Lilly Pulitzer. However, there is not always a place for it in my wallet. Not as often as I'd like, at least.
So, when I saw this monogrammed initial sweater, I instantly knew how to capture the look without the $98 hit to my bank account.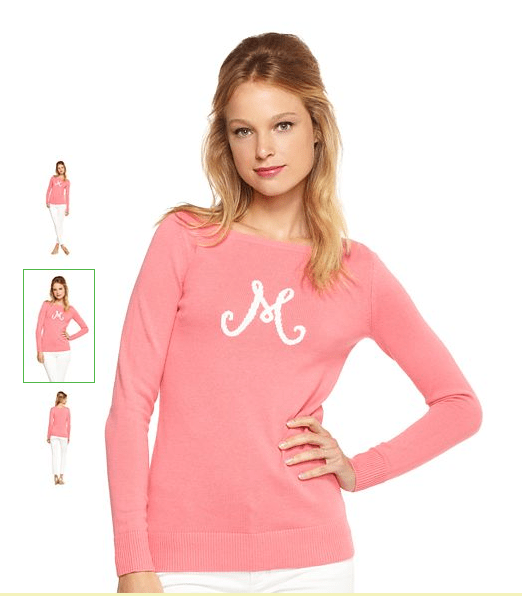 So, if you too can't splurge for the price tag, or maybe your initial wasn't featured, or maybe you want another color, or maybe you're just crafty…
DIY Initial Sweater
Inspired by the Lilly Pulitzer Marielle Sweater
What you need:
A solid colored sweater– any color, any fit, any neckline. Whatever you like! If you get a new sweater, make sure you wash and dry it. (I used one from Old Navy)
A Clorox bleach pen – make sure it's for whites!
Chalk
A magazine or piece of cardboard
Printed out and cut out initial (optional)
What you do: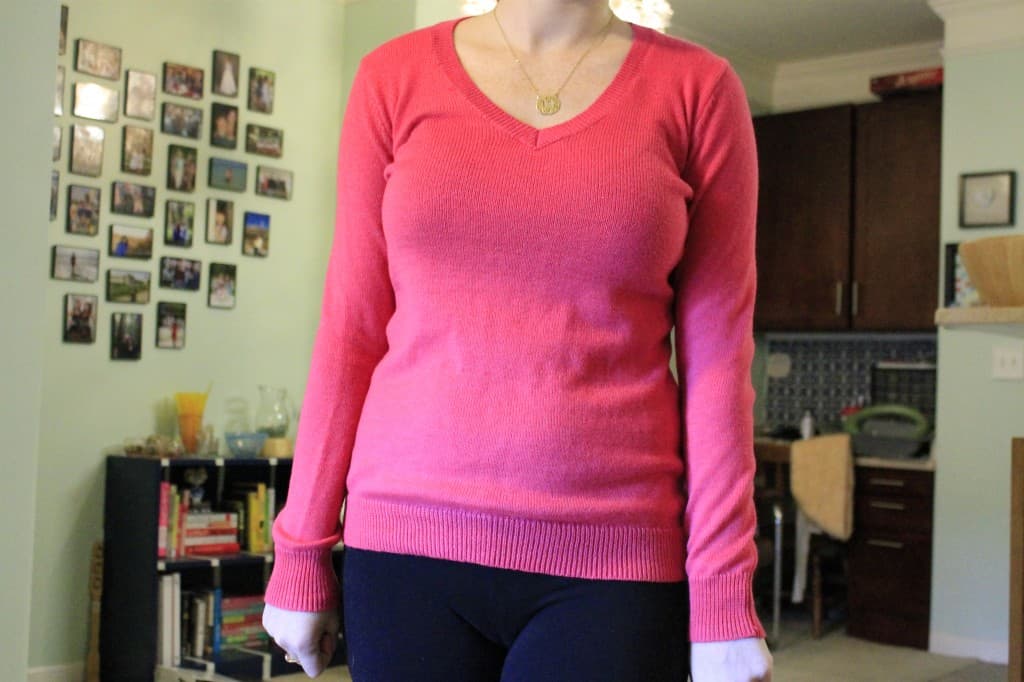 Here's my sweater before
Lay your sweater out flat. Put the magazine or cardboard inside the shirt so you don't bleed through.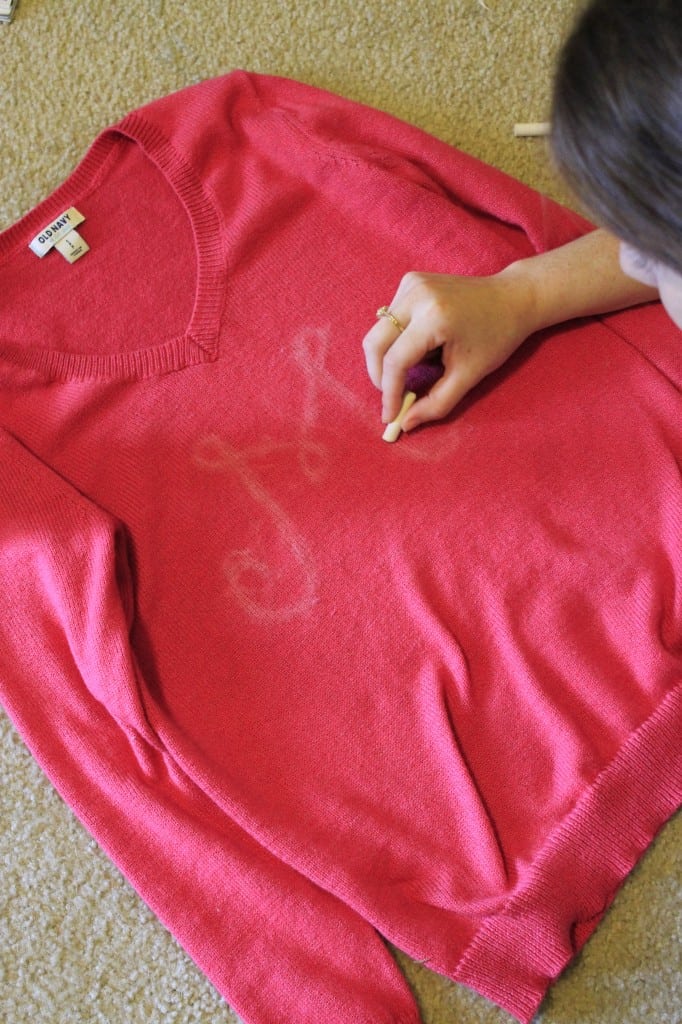 Use the chalk to trace out your letter. I freehanded mine (using the Lilly shirt as a reference) but if you are less confident with your handwriting, you could print a letter, cut it out, and trace the stencil.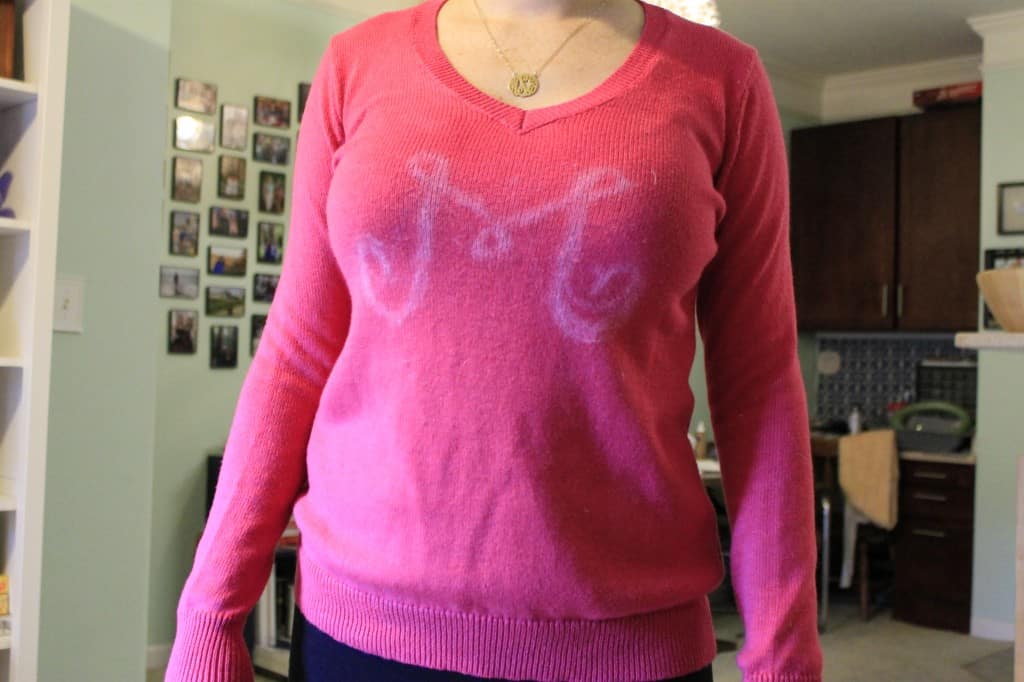 The chalk didn't write super well on my shirt, but it was enough for me to see.
Tip: start in the center of your shirt and work your way to either side. Try it on when you think that you are done and check to make sure that you are happy with the size and placement. If not, adjust. The chalk comes right off with a gentle rub.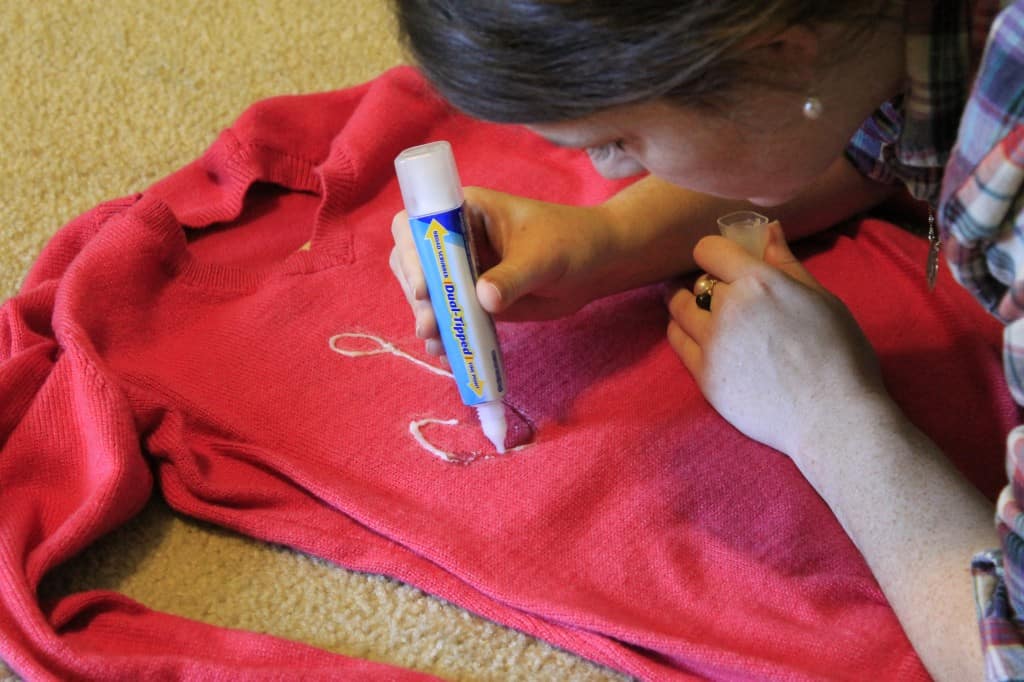 Now, use your bleach pen to trace the letter. I used the thin tip to do a line and then the thick tip to spread it over.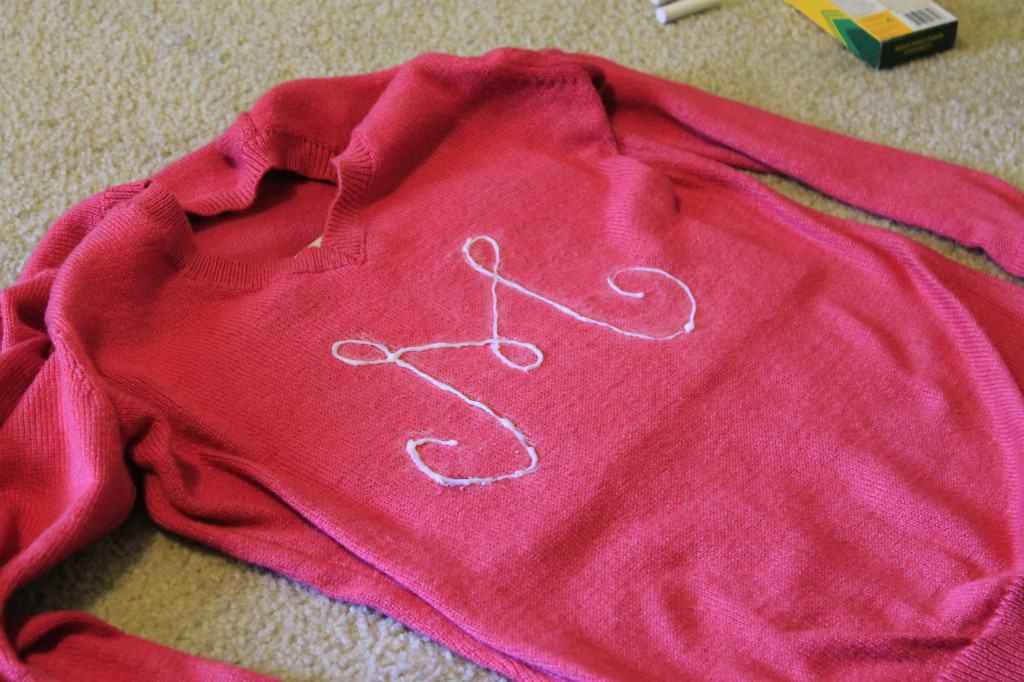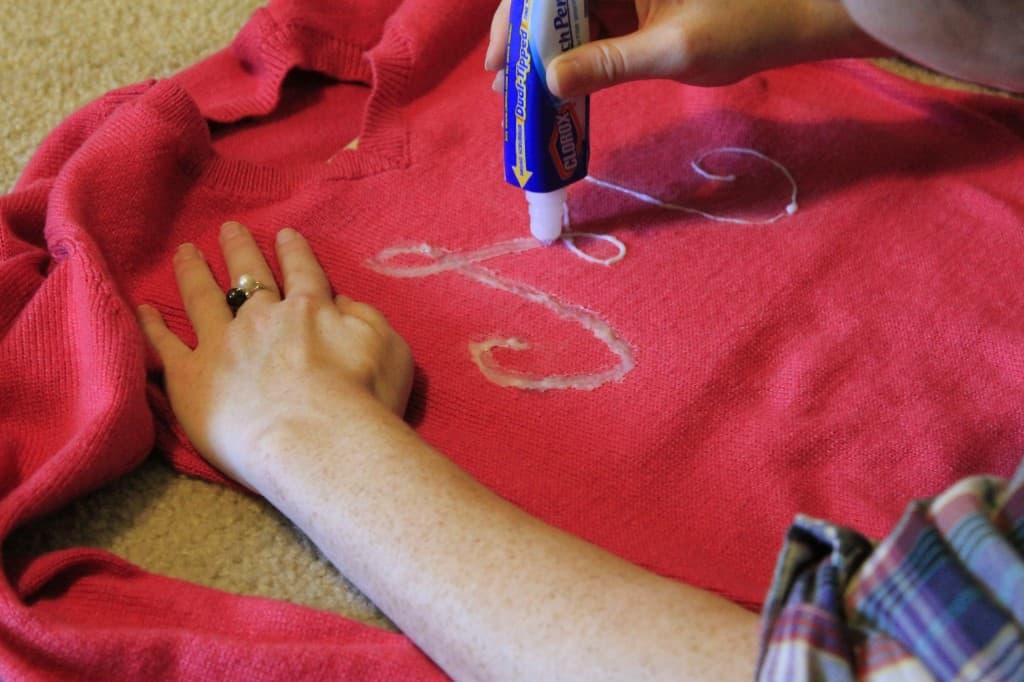 I let this sit for about 15 minutes, then rinsed by hand, then washed in the washing machine.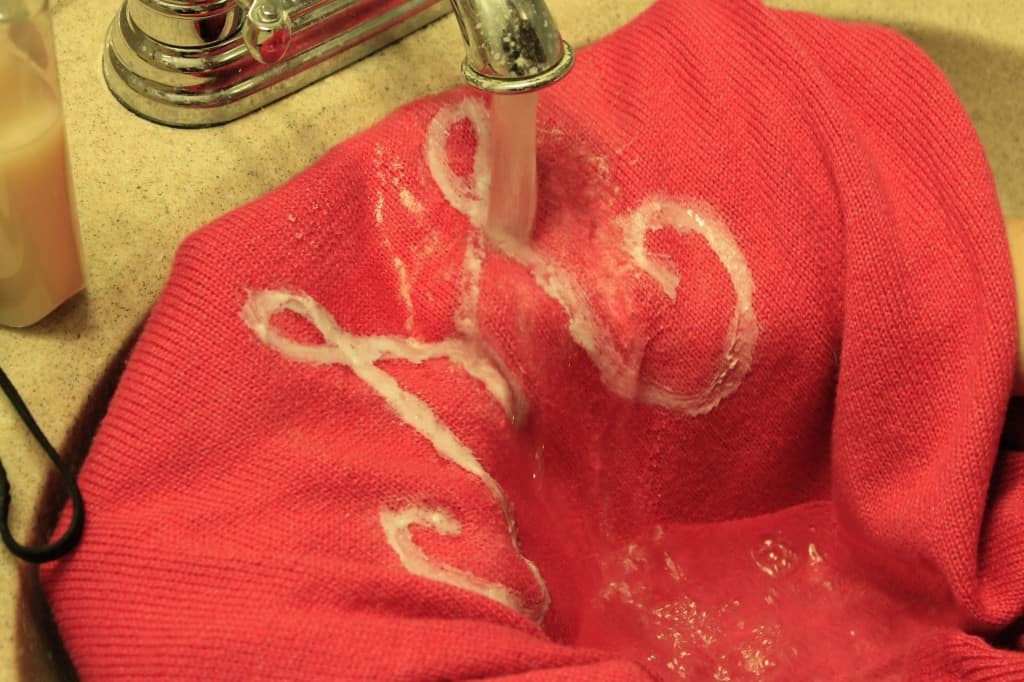 It did not come out dark enough for me, so I repeated, twice. Retrospectively, I think that it would have worked well to let it sit for about an hour. In the end, it really depends on your sweater material and dye.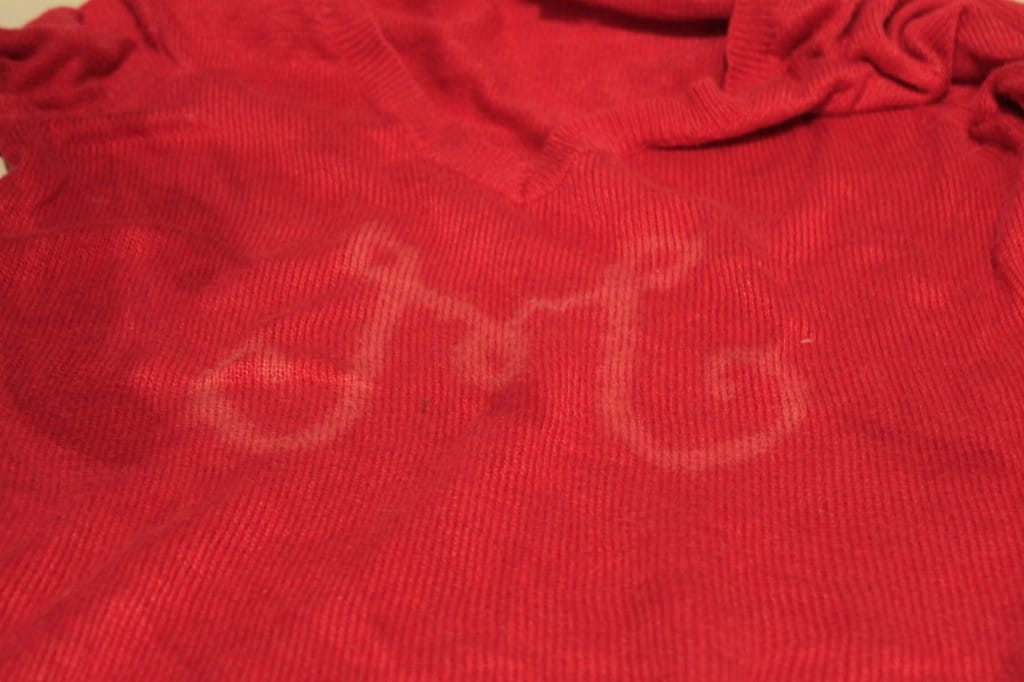 Coat One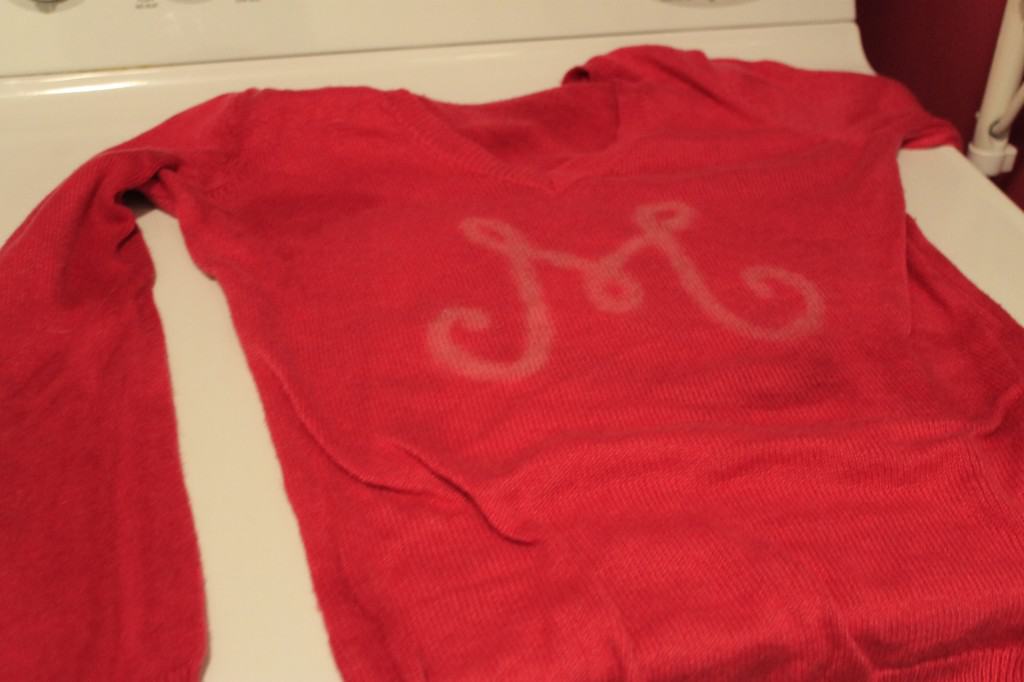 Coat Two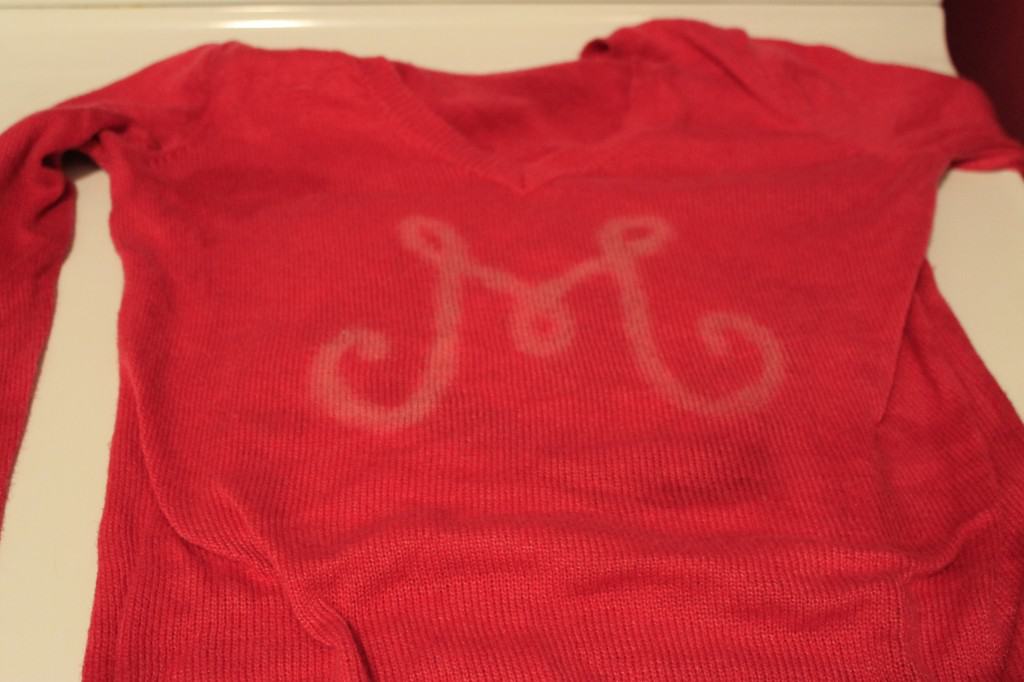 Coat Three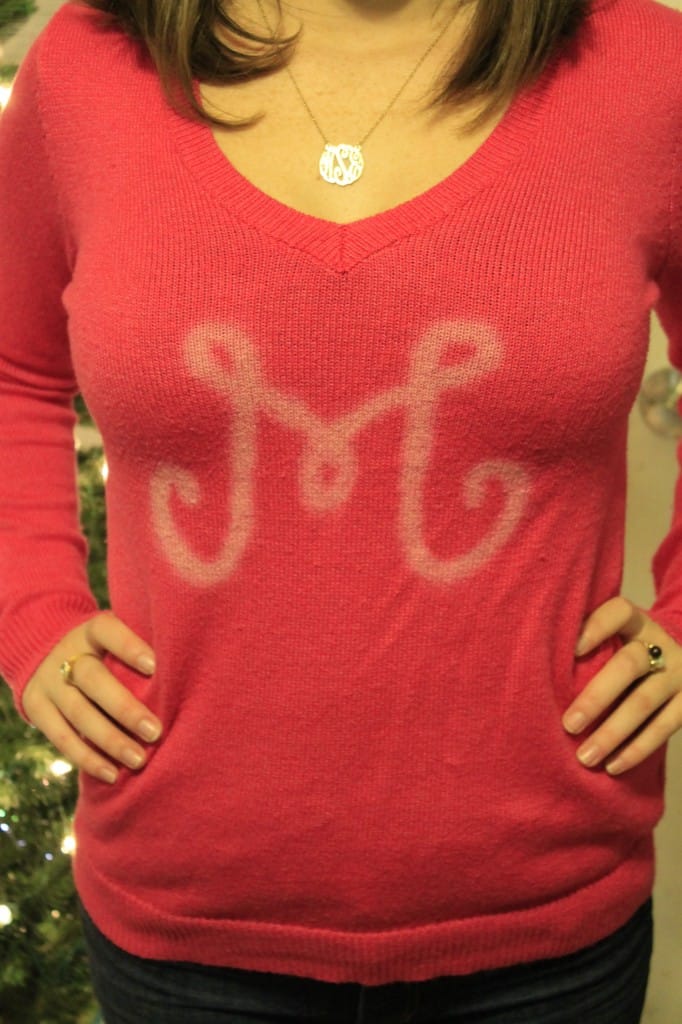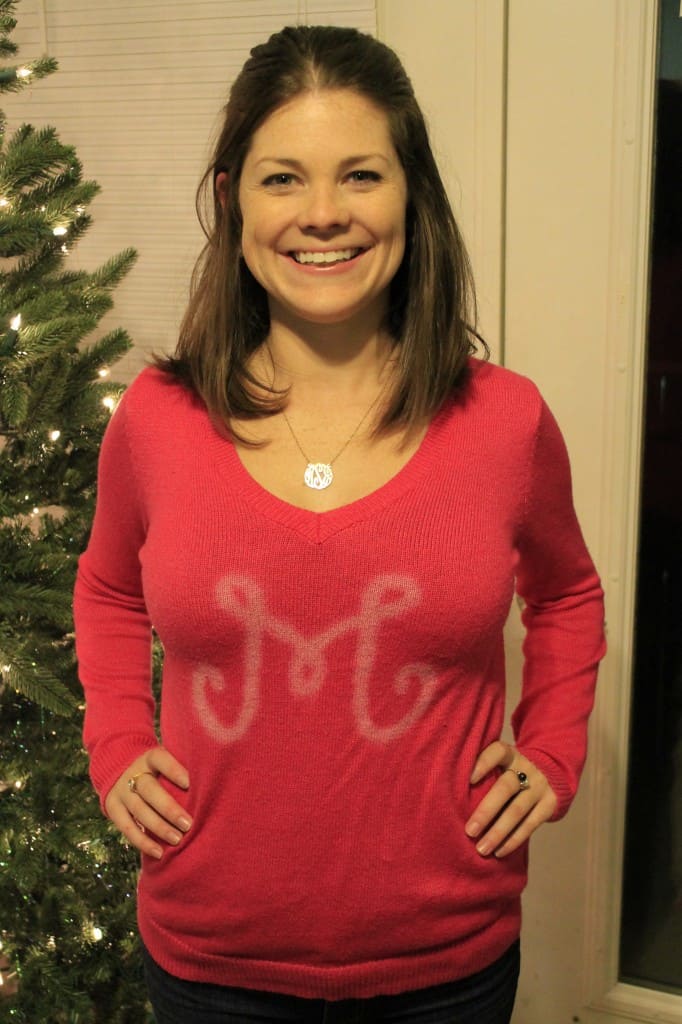 I'm obsessed with it. I want to wear it every day, every where I go.