We've been in the condo for almost 9 months and have made a ton of changes. However, we don't have a room that I feel like I can call "done."
So, we decided to pick a room and go for it. The easiest, closest to "done" room had to be the guest bath. We were lucky enough to move into a unit with excellent bathrooms with tile floors, nice solid counters, and beautiful cabinets in great shape. All that was left to do was make it ours.
Last time you saw it, we had painted and hung art, as well as organized the linen closet.
Here's how it looked: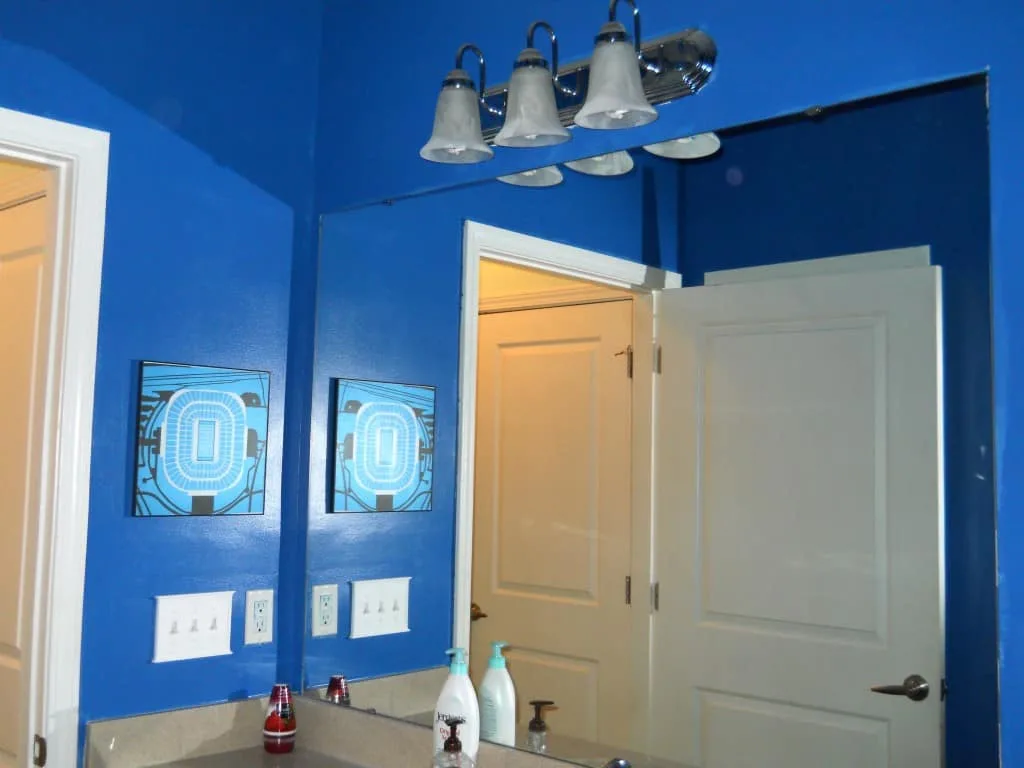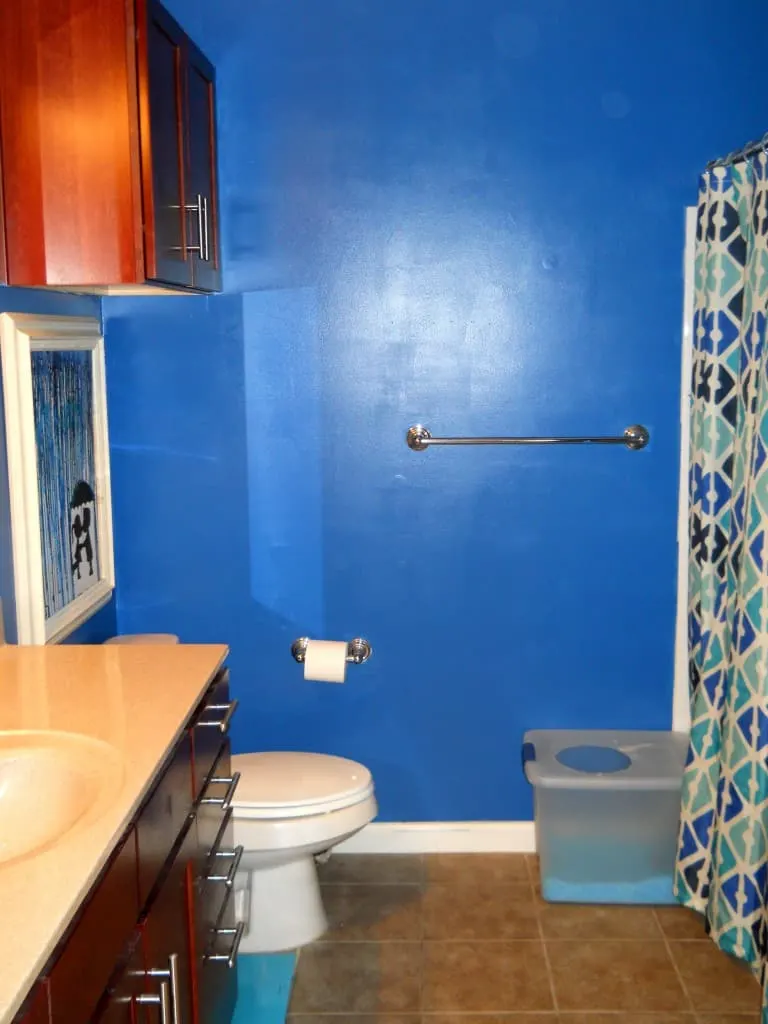 So, we had a few things to do. We wanted to:
Update the lighting

Give the wall a unique feature
Frame the mirror
Add matching accessories
Everything we do is going to be as low-cost as possible. I'm so excited & can't wait to share!!
Check in all week to see what we do!
In the meantime, here is some of our dream bath inspiration: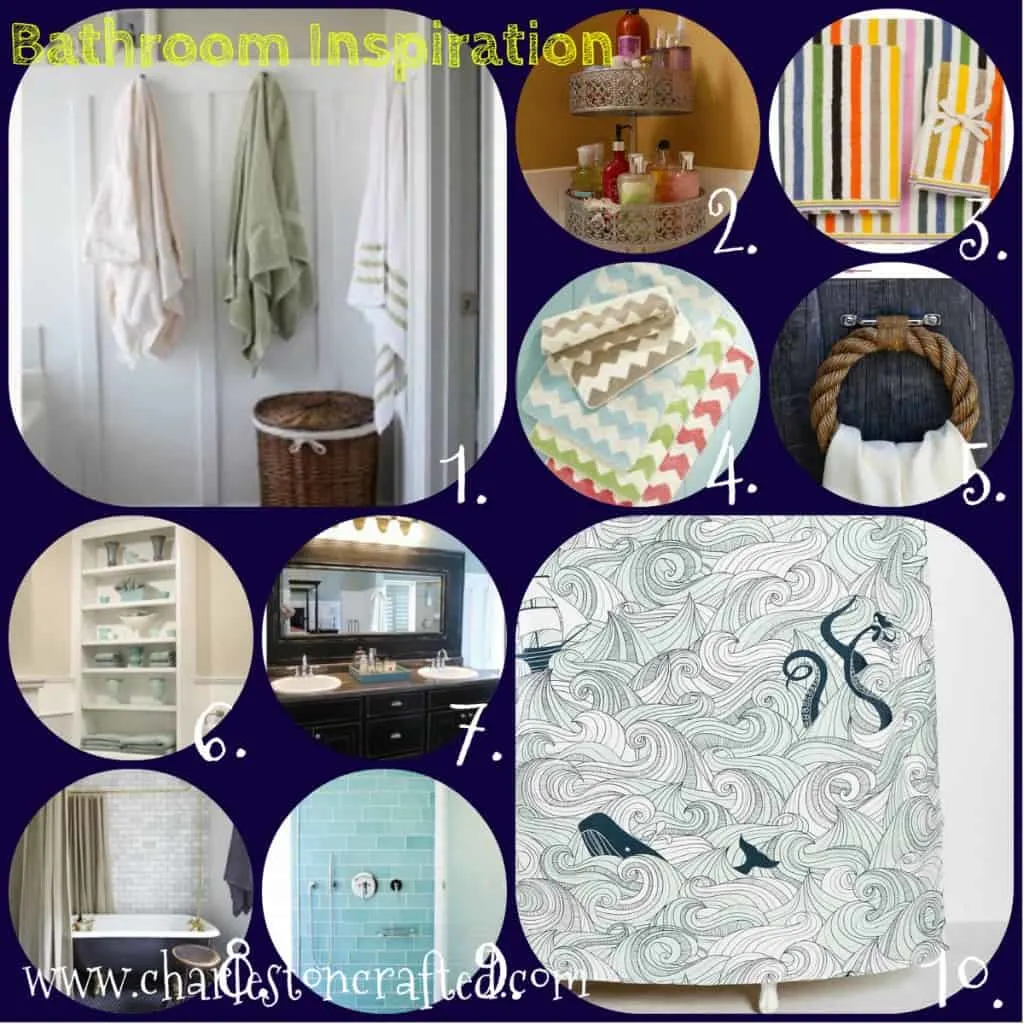 2. Two Tiered Bathroom Storage
Also, if you don't already, follow my Bathrooms board on Pinterest!
What's your dream bathroom?