So this post is really wacky. It's not Charleston related, or a DIY, or a recipe. I guess it falls into the "lifestyle" category. But I was so excited that I felt compelled to share.
Over the past few months, I have had to take a couple of week long work trips to Madison, Wisconsin. I've been told that Madison is beautiful, but I've been at a hotel in the country (West Madison) in the cold, alone, without a car. Needless to say I haven't done much exploring. However, on my first trip, I discovered Brennan's. And now I'm obsessed.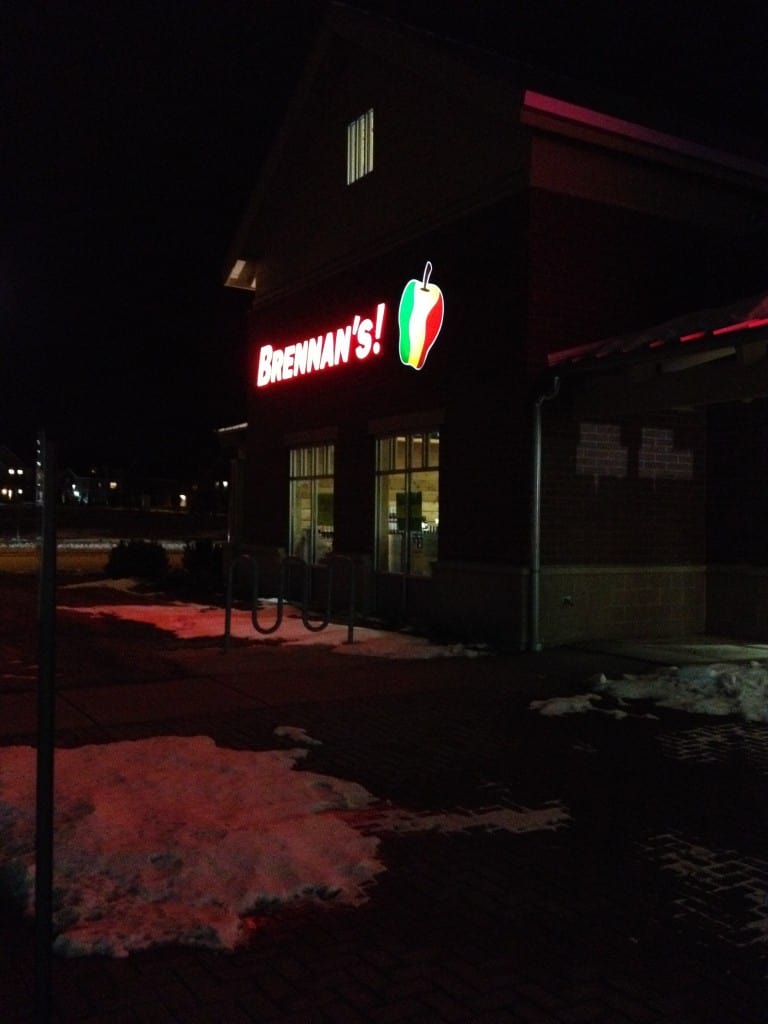 Brennan's is a grocery store. There's one in the shopping center adjacent to "my" hotel. So, I could (and have) easily walk, even in the cold. In fact, my weekly trip to Brennan's became the highlight of my trip.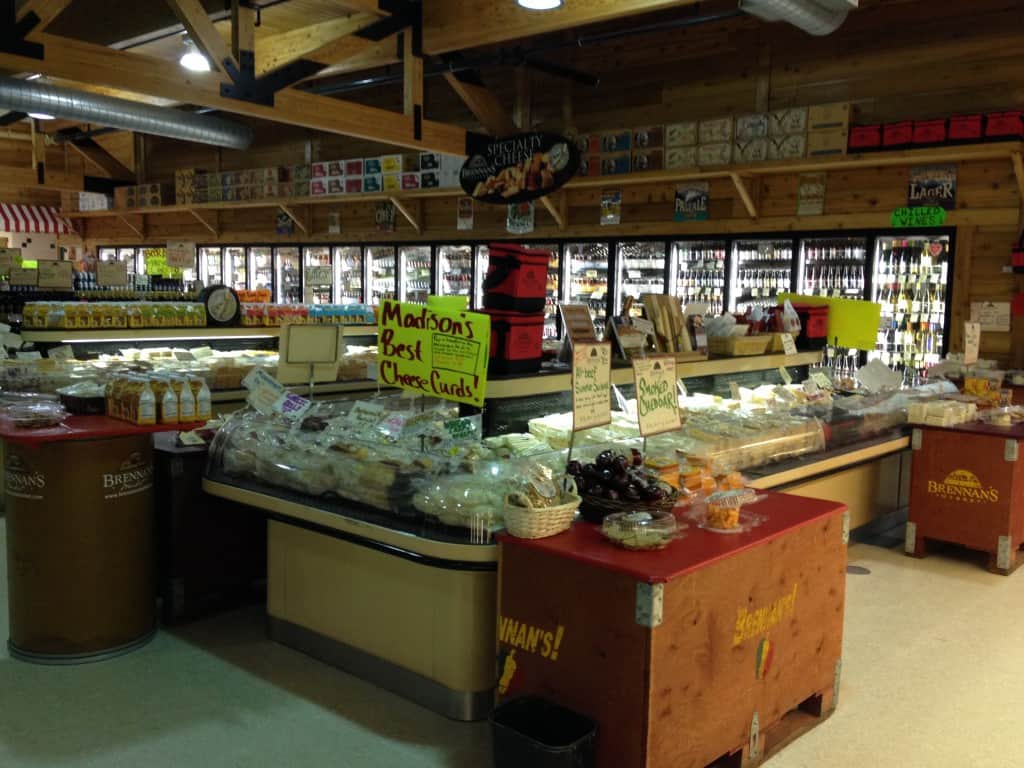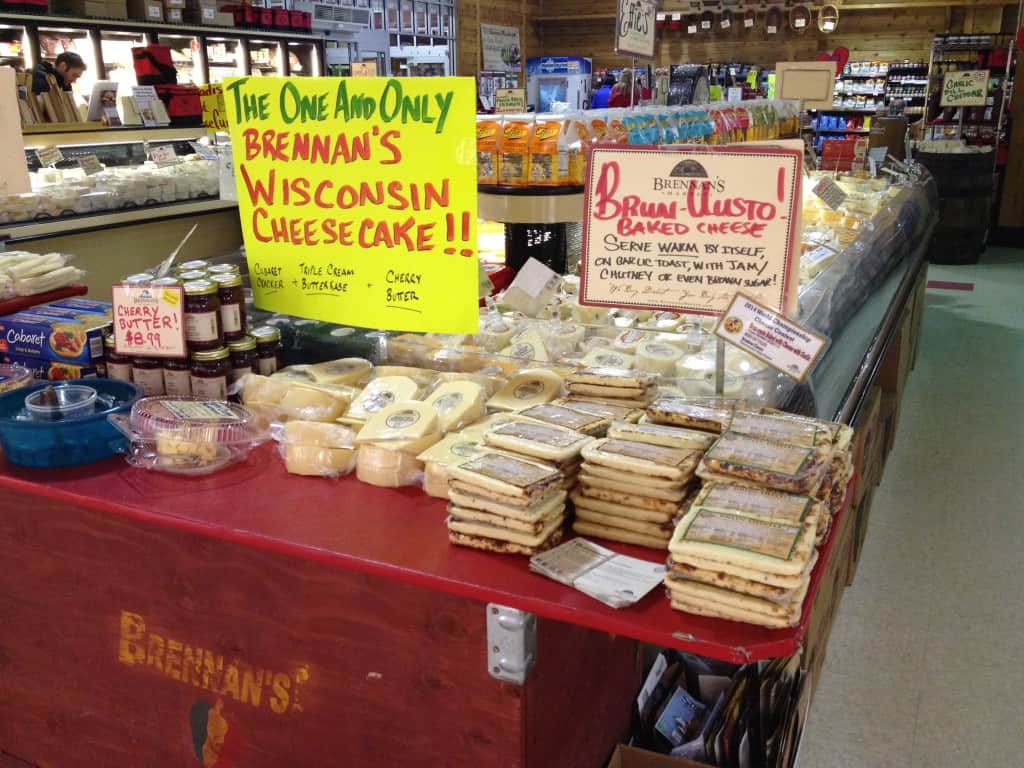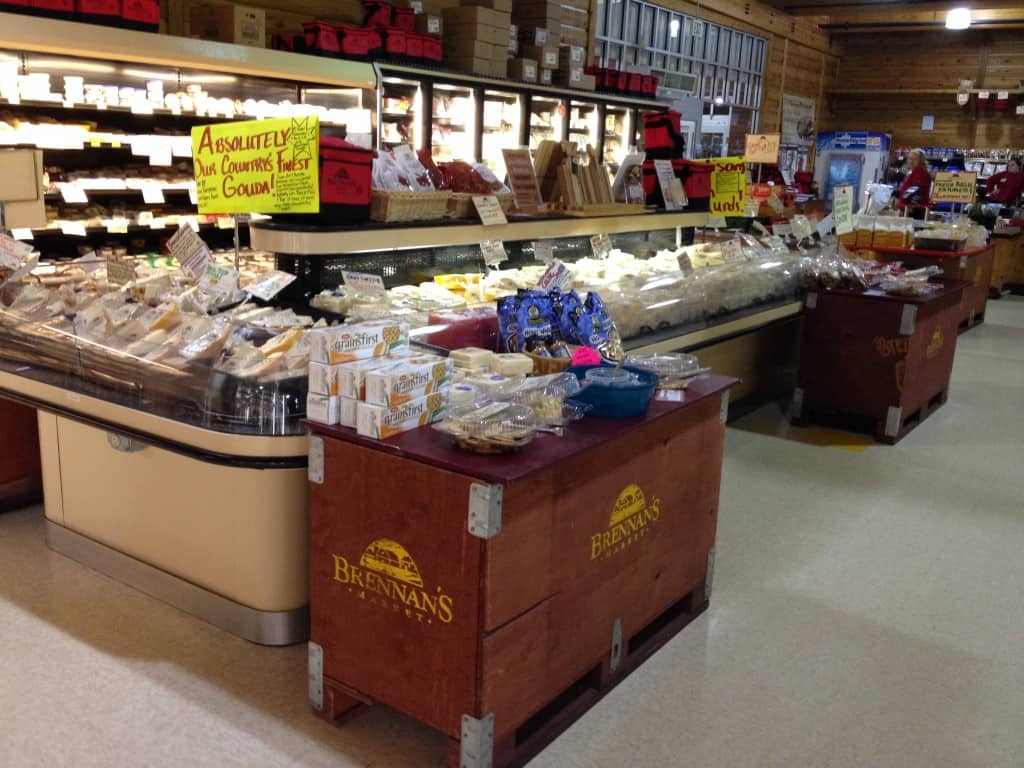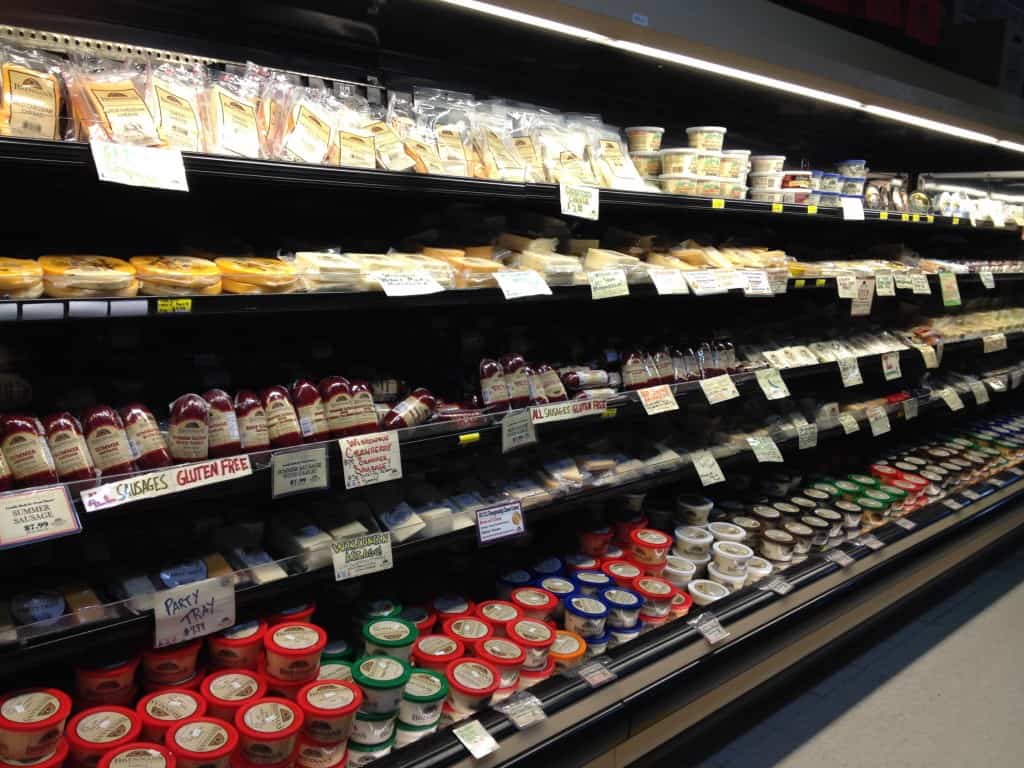 The store has a huge section of, you guessed it, cheese. Every type of cheese that you could imagine. Plus tons of samples! In the cheese section there's also lots of beer, sausages, dips and dippers.
I had a blast trying cheese and discussing it with the employees. They are so knowledgeable! They helped me pick out lots of amazing options.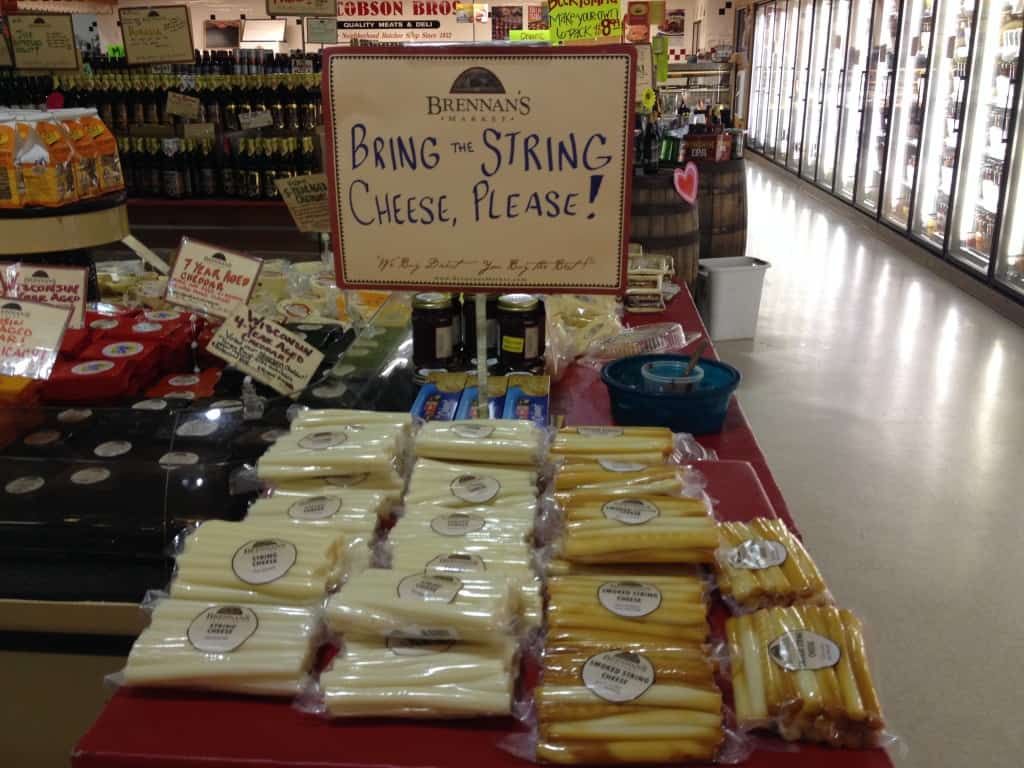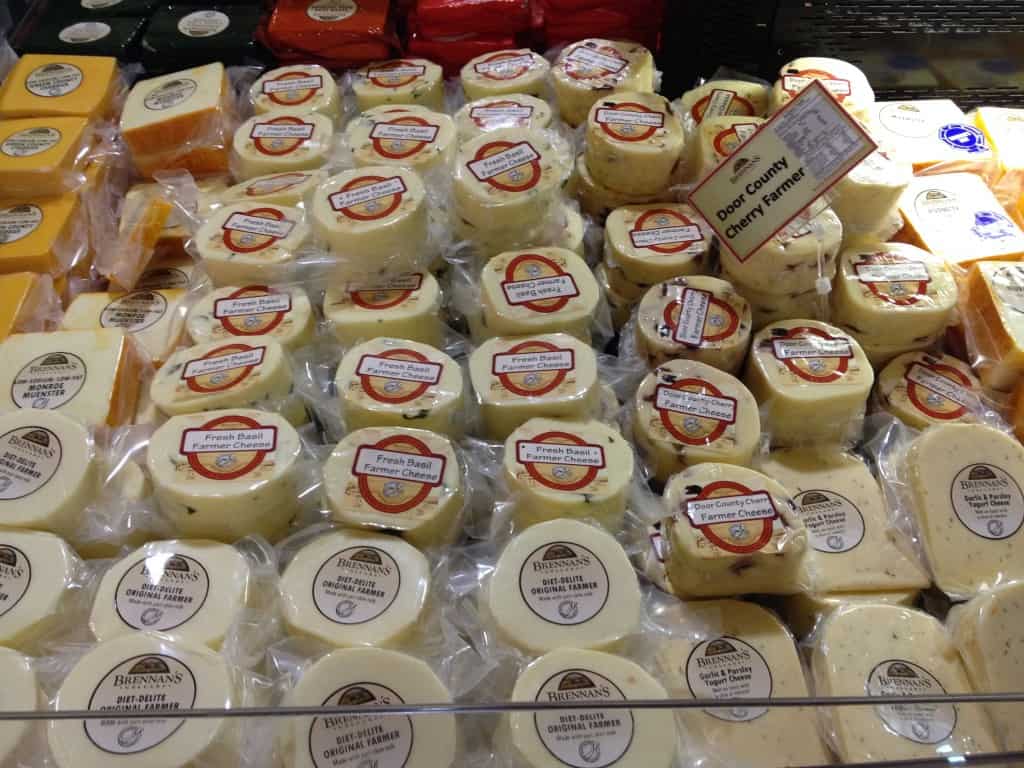 If you spend $50, you can get a soft cooler for $5. I packed my cheese in the cooler inside my suitcase and had no trouble flying the cheese home.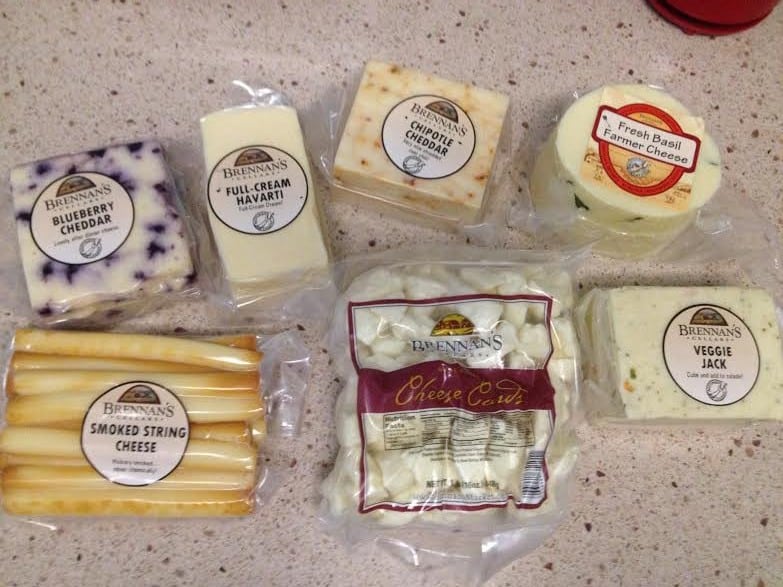 Sean's favorite cheese has been the smoked string cheese. I am obsessed with the basil! Some of the other flavored cheeses didn't have a lot of flavor (the blueberry and chipotle just didn't taste very blueberry or chipotle) but the basil was amazing. I made it into a grilled cheese with tomato and it rocked my world! The cheese curds we deep fried for a Panthers game one day and we used the full-cream havarti for our Christmas fondue this year!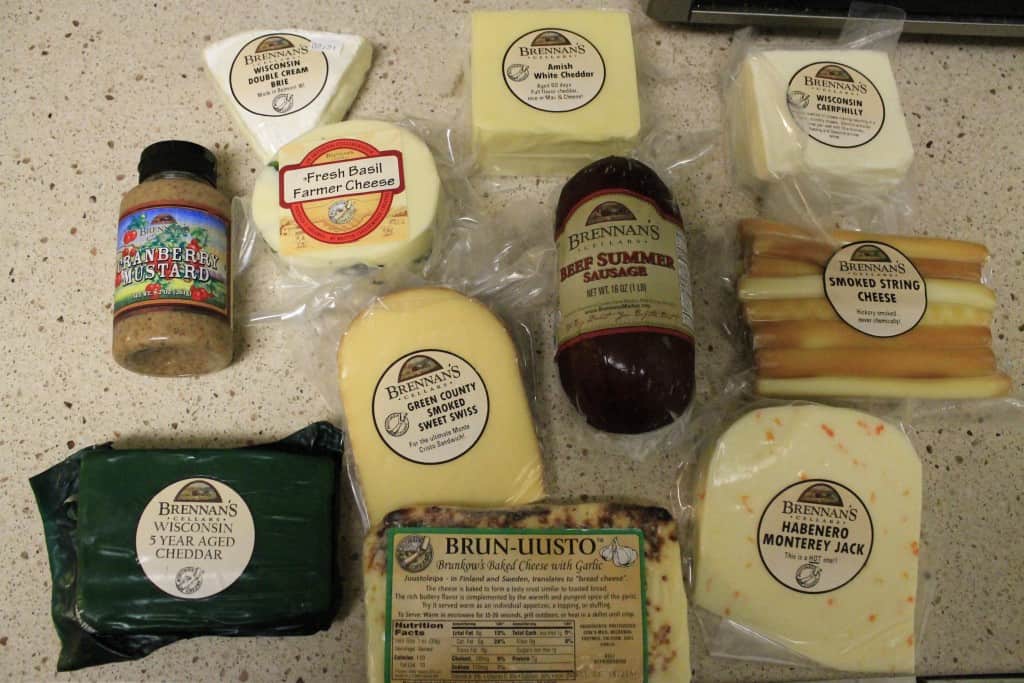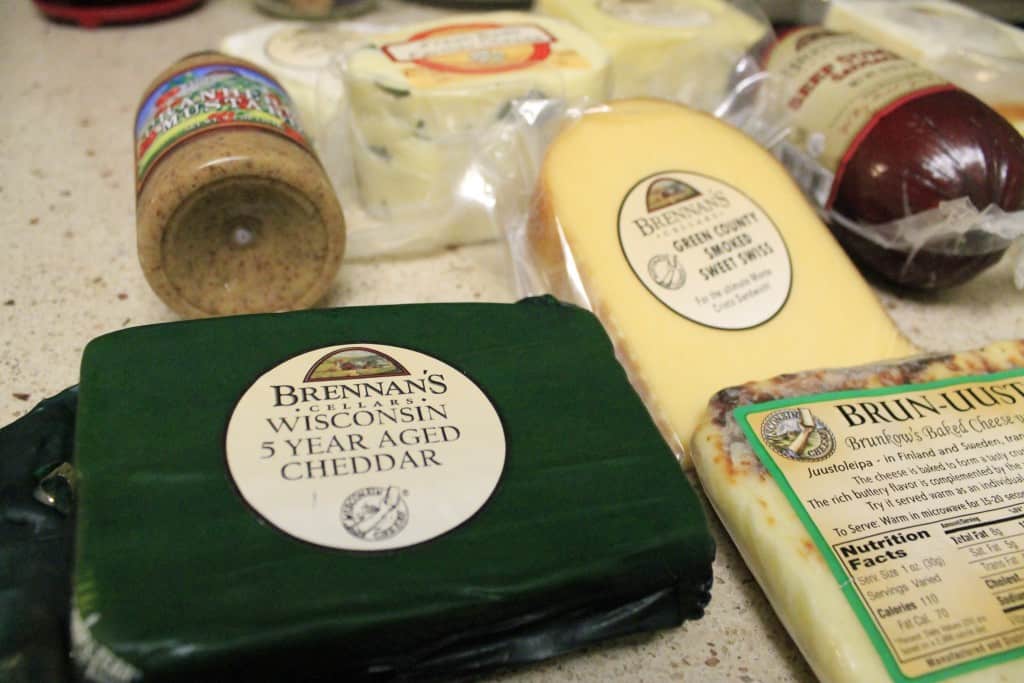 If you ever find yourself in the Madison, Wisconsin area, be sure to stop into Brennan's and get some cheese!