It's 10 a.m. on August 13th, which means that right now, the Charleston West Elm is now open.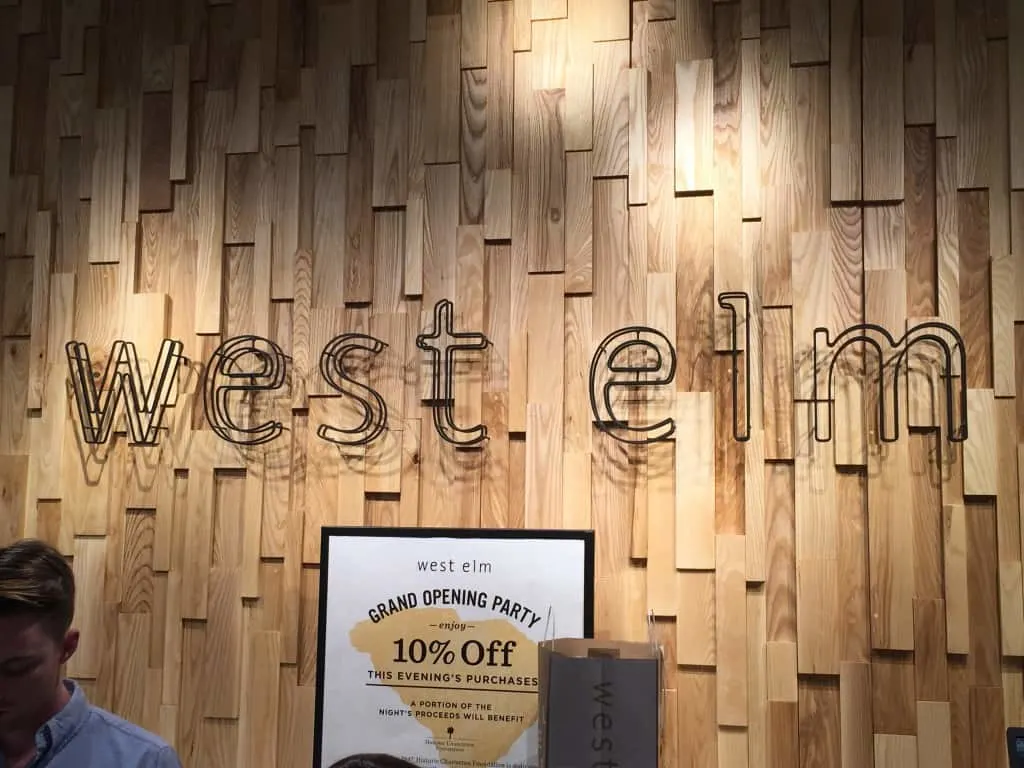 This is not a drill, people! The West Elm is located on upper King Street (484 King to be exact) and is a much needed breath of fresh air to the downtown Charleston shopping scene. Sure, I might be biased. West Elm is my favorite store, but it's always been a pain to have to wait until our trips to Charlotte or Durham to stop by. Now, that won't be an issue at all.
We were lucky enough to be invited to the West Elm Grand Opening last night. It was so fun to get a sneak peek of the store.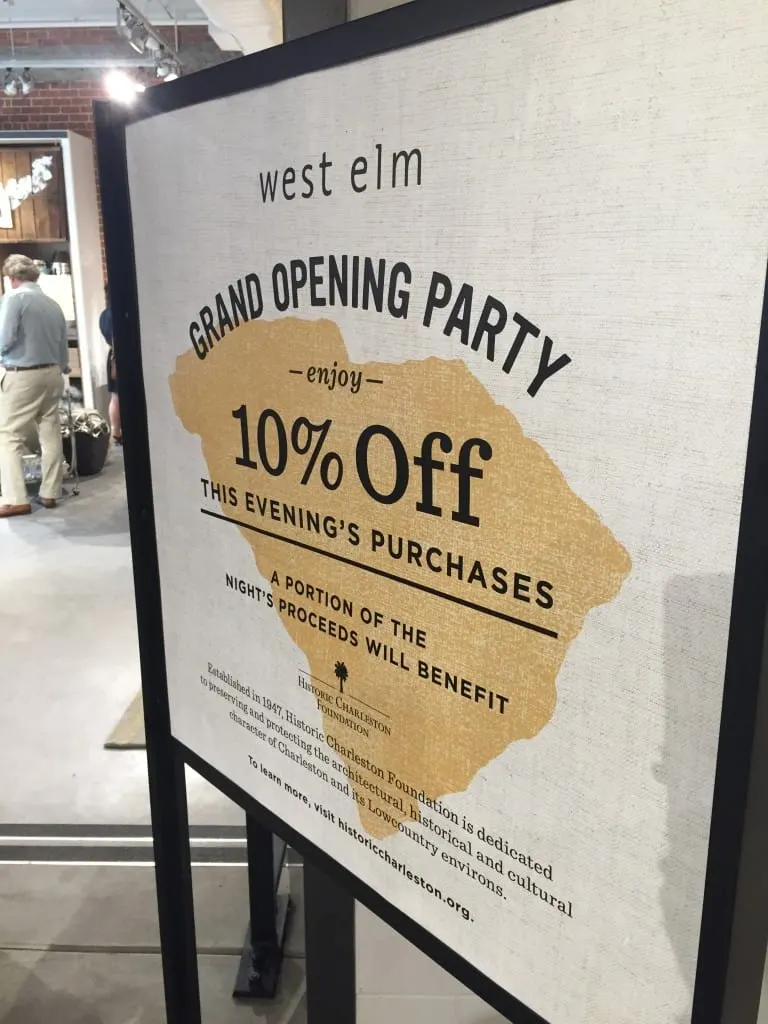 And, 10% of the proceeds for the night benefited the Historic Charleston Foundation. Shopping for a great cause – my favorite!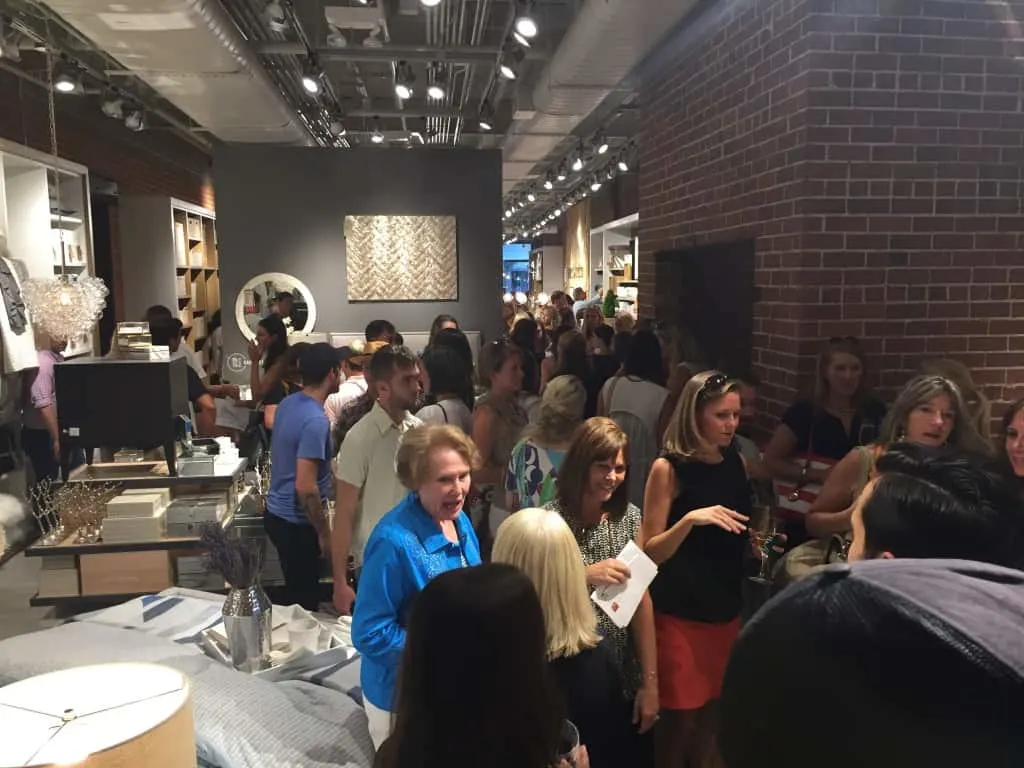 The store is full of beautiful vignettes and their unique products.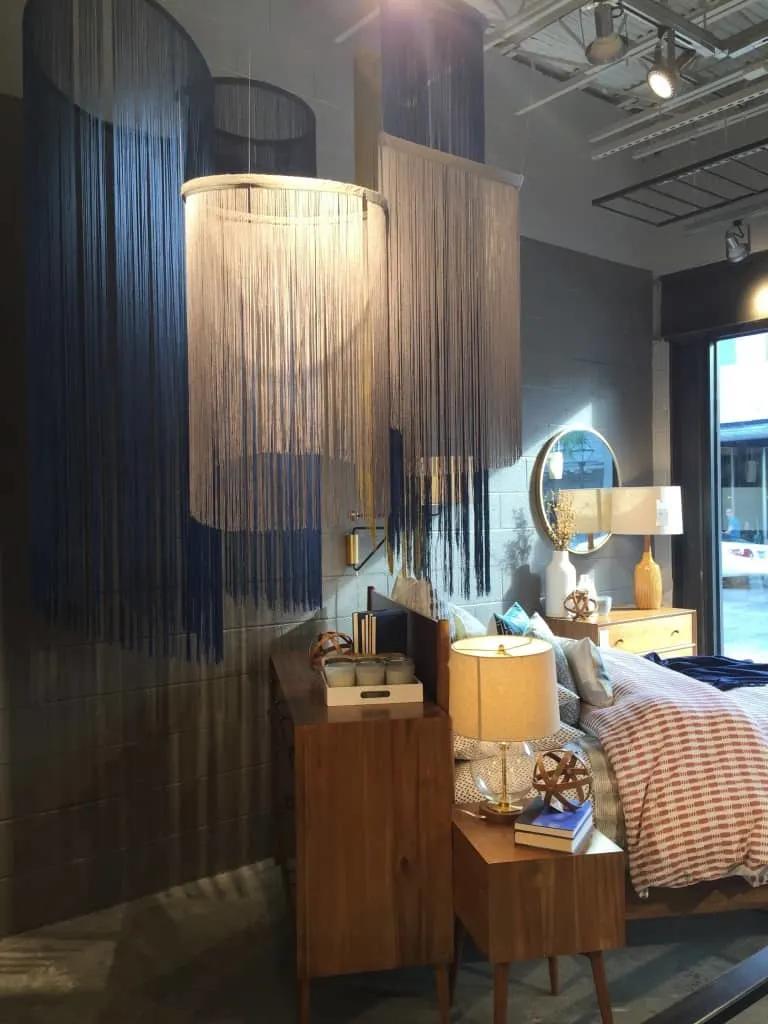 How beautiful is this string art? It reminds me of the art that Emily Henderson has in her living room!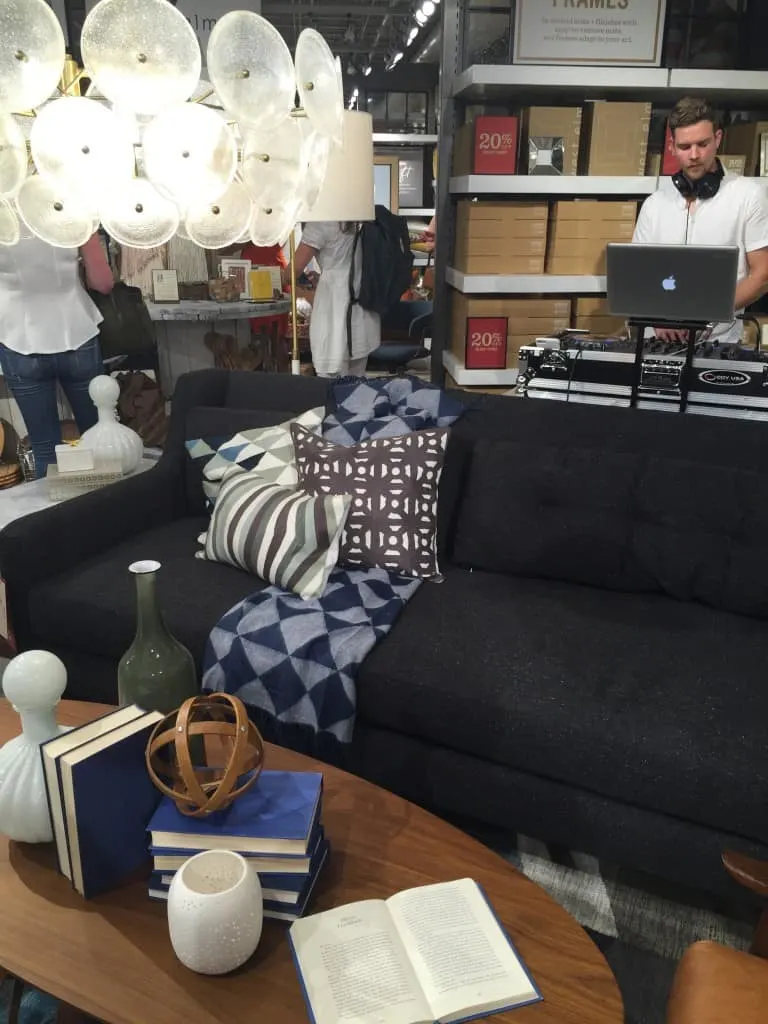 How about this couch, wooden sphere, pillow, pillow, pillow? So my fantasy life vibe.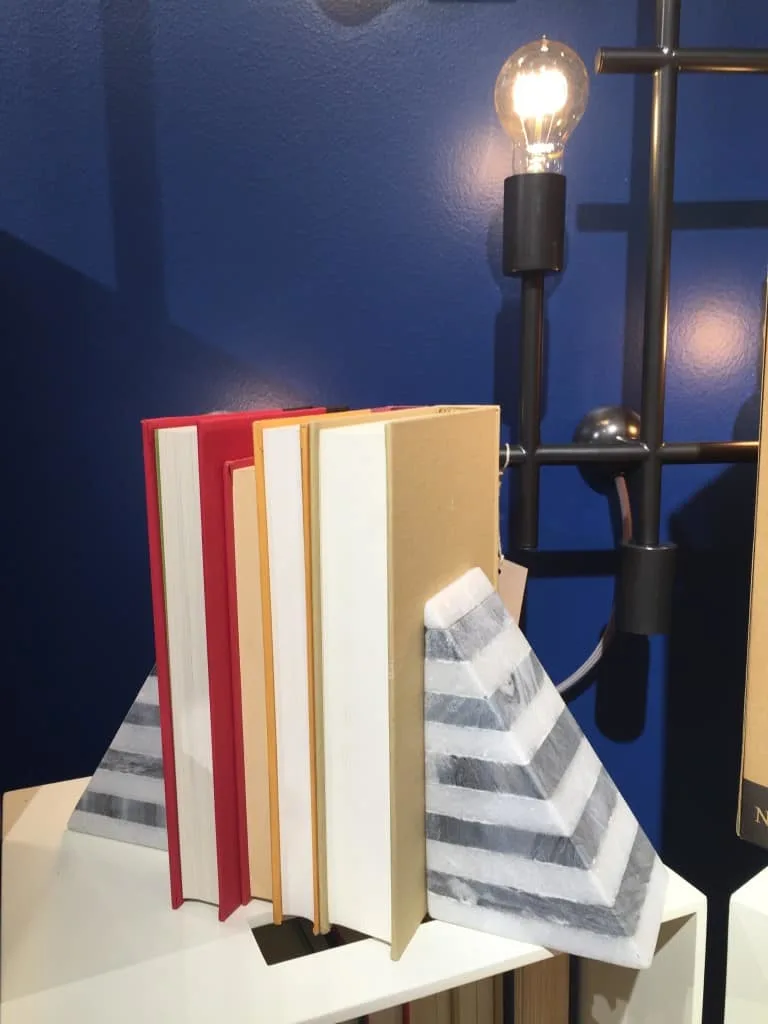 What about these pyramid style bookends? I love the stones!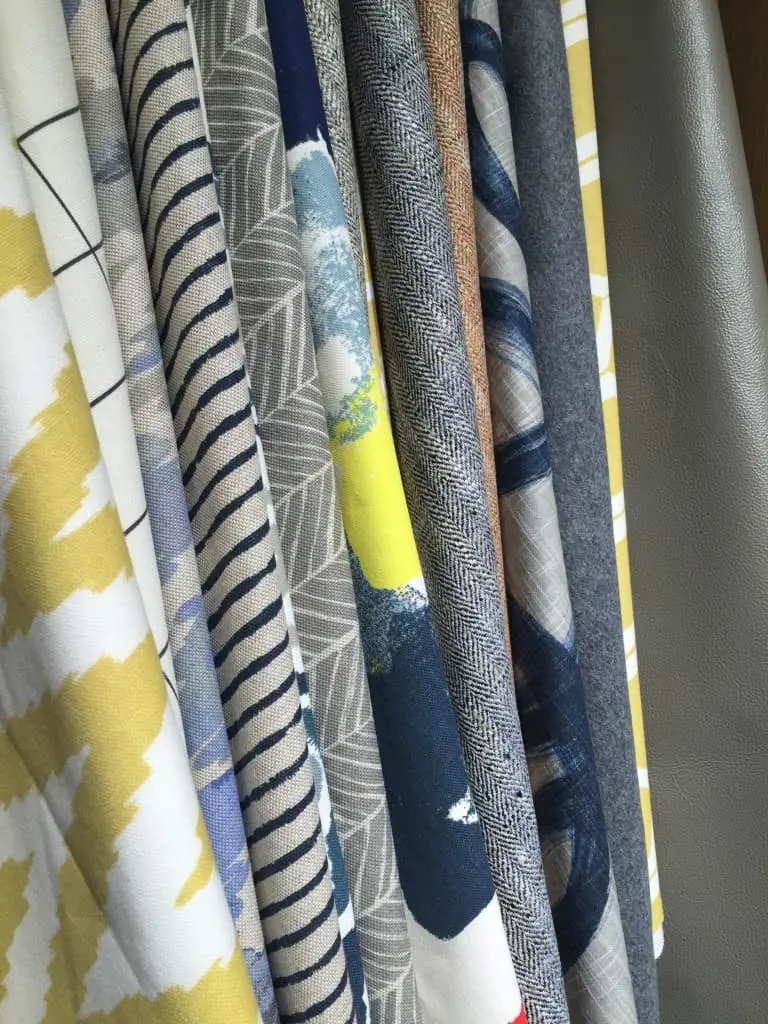 There are so many great curtain options at West Elm – and they are frequently on sale!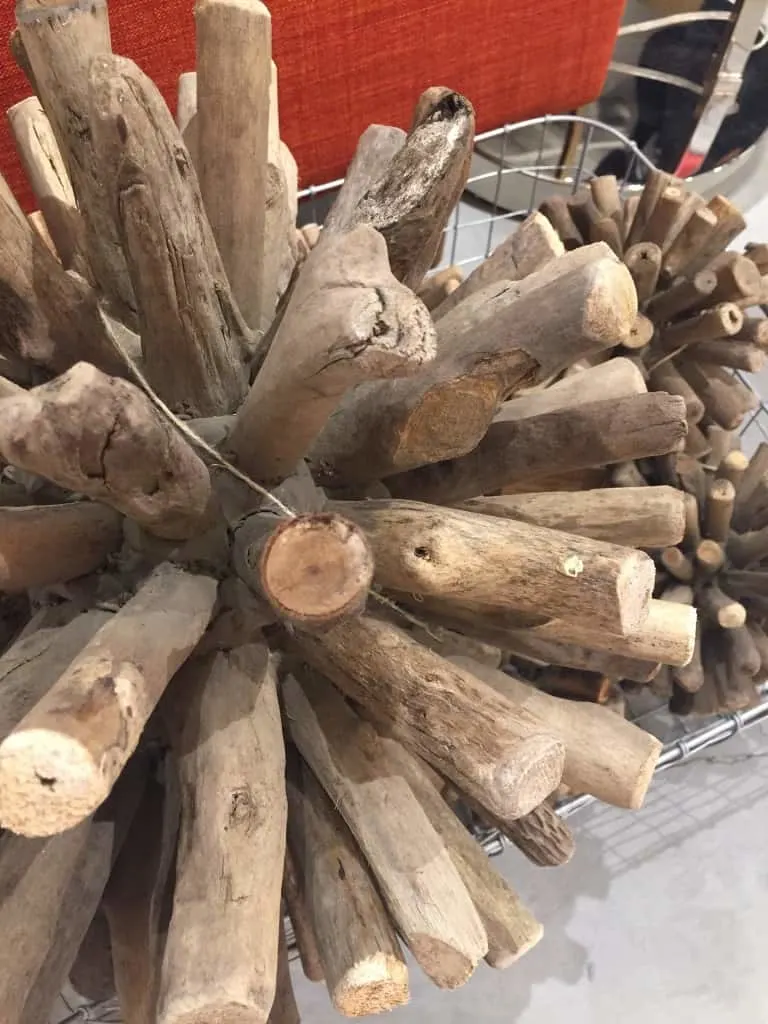 Sean loves these wooden spheres – and he ended up picking up one for his mom!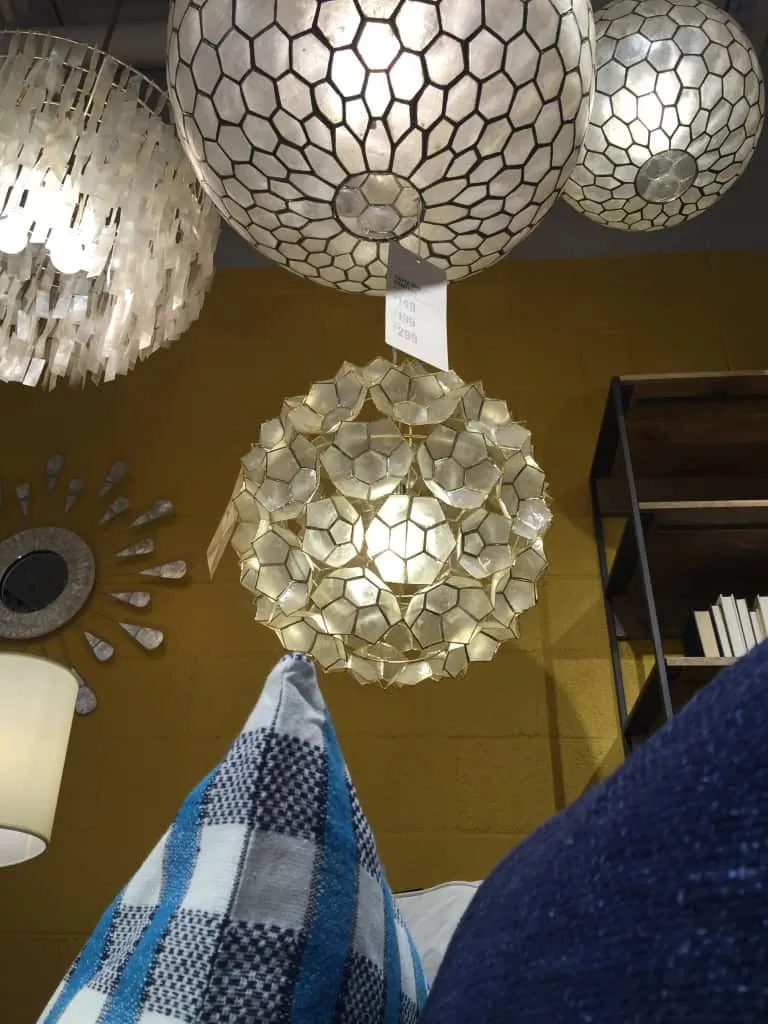 West Elm has the most gorgeous light fixtures. I love capiz and they have it on fleek. Here's the flower pendant, the orb pendant, and the round pendant.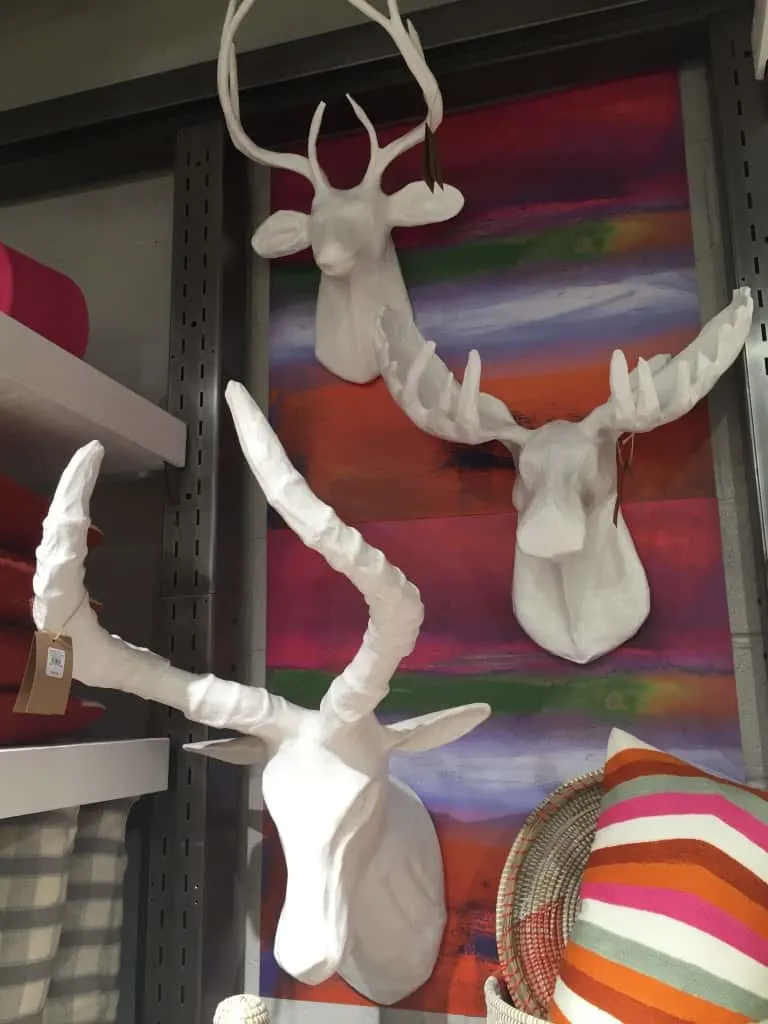 Looking for an animal head for your wall? These are so much better than the real thing. PS – check out these topiary versions. Whaaaaat?!?!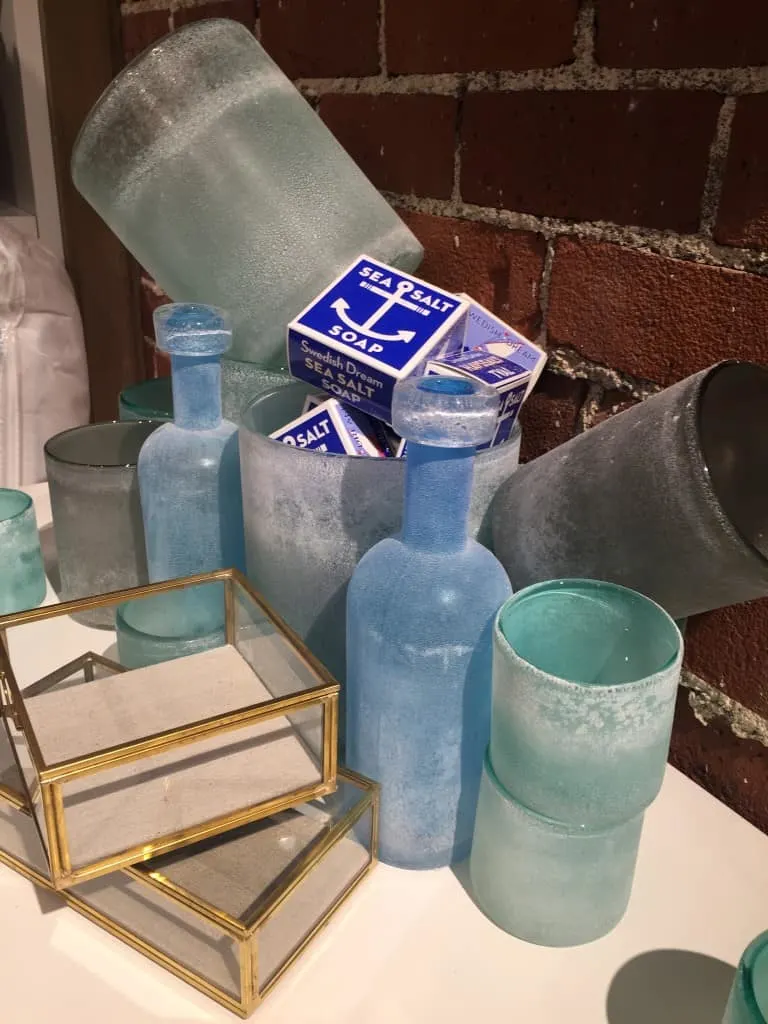 Sea glass vases + a sea salt candle = a great combination. Plus these glass jewelry boxes….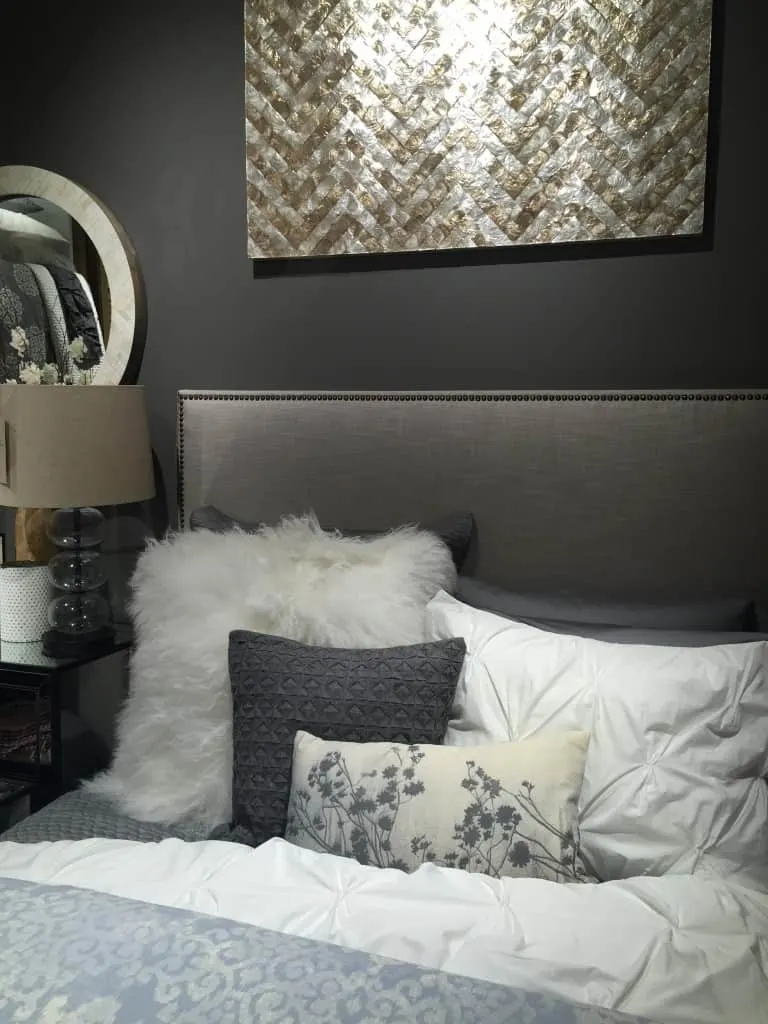 I love capiz, so you know I love this art work, I also love the fur pillows!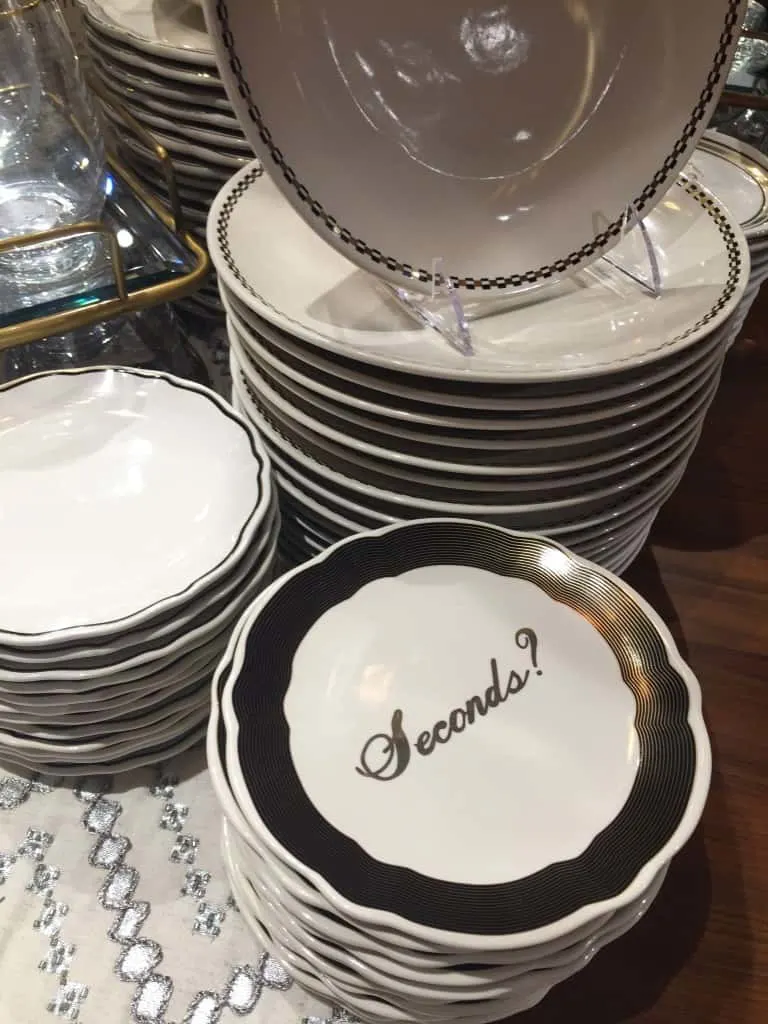 Seconds? Every time.
Meow, indeed.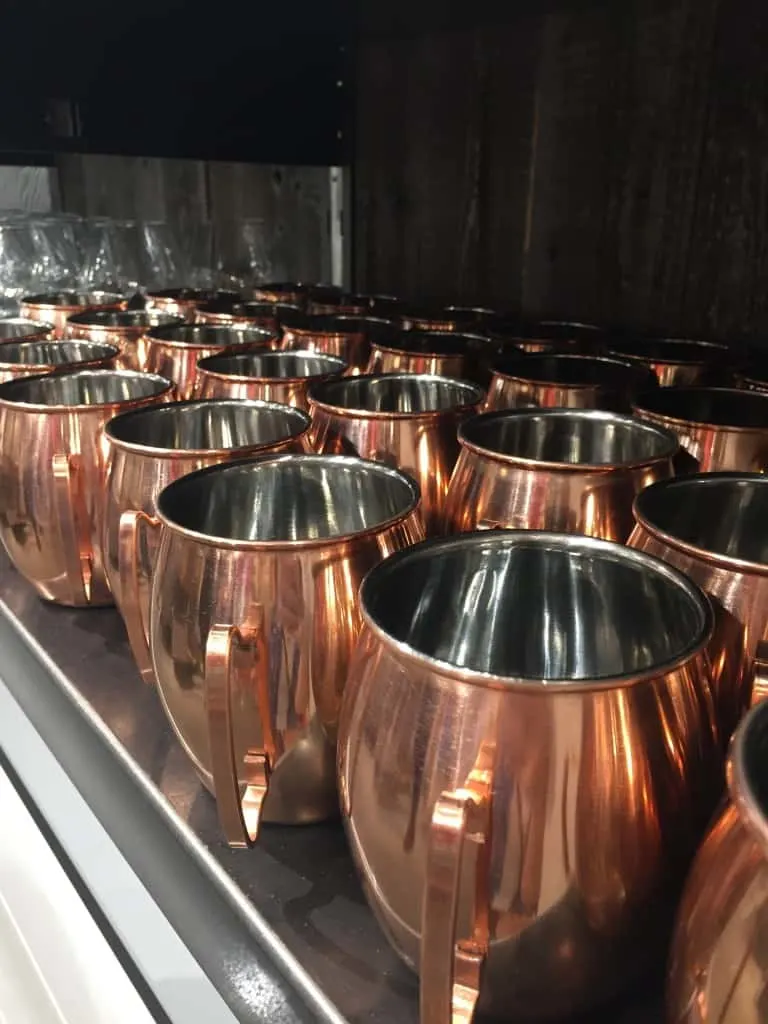 Brass is back, but so is copper.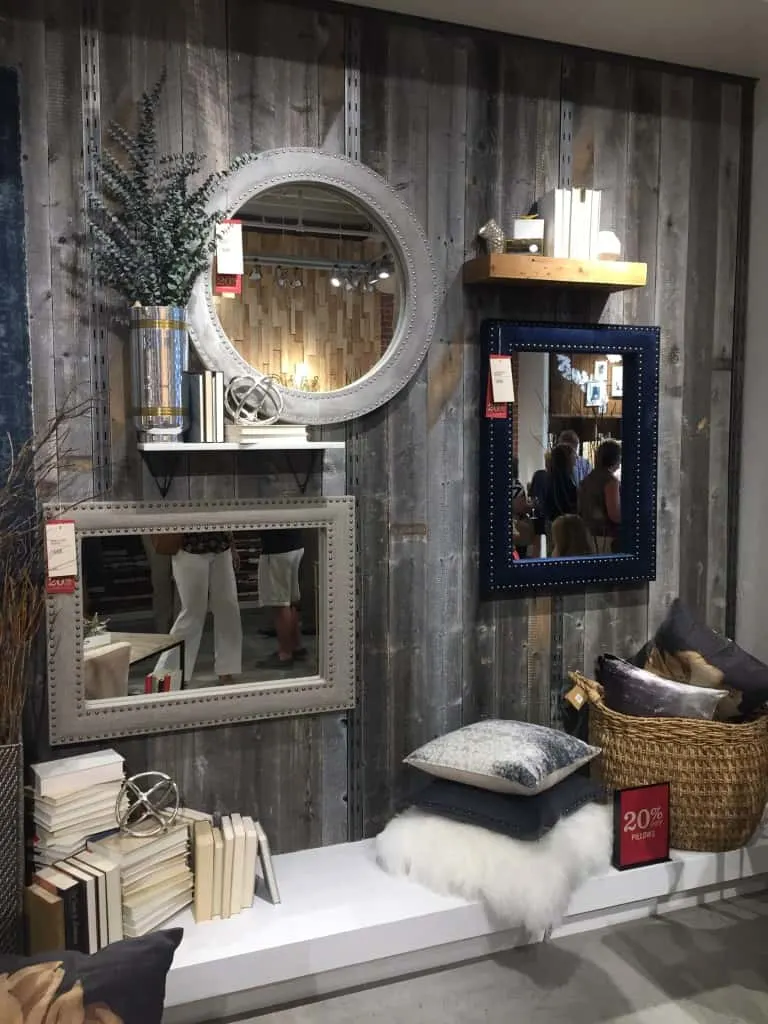 They had so many beautiful mirrors on display!
I love these mirrored star sculptures, especially for the holidays.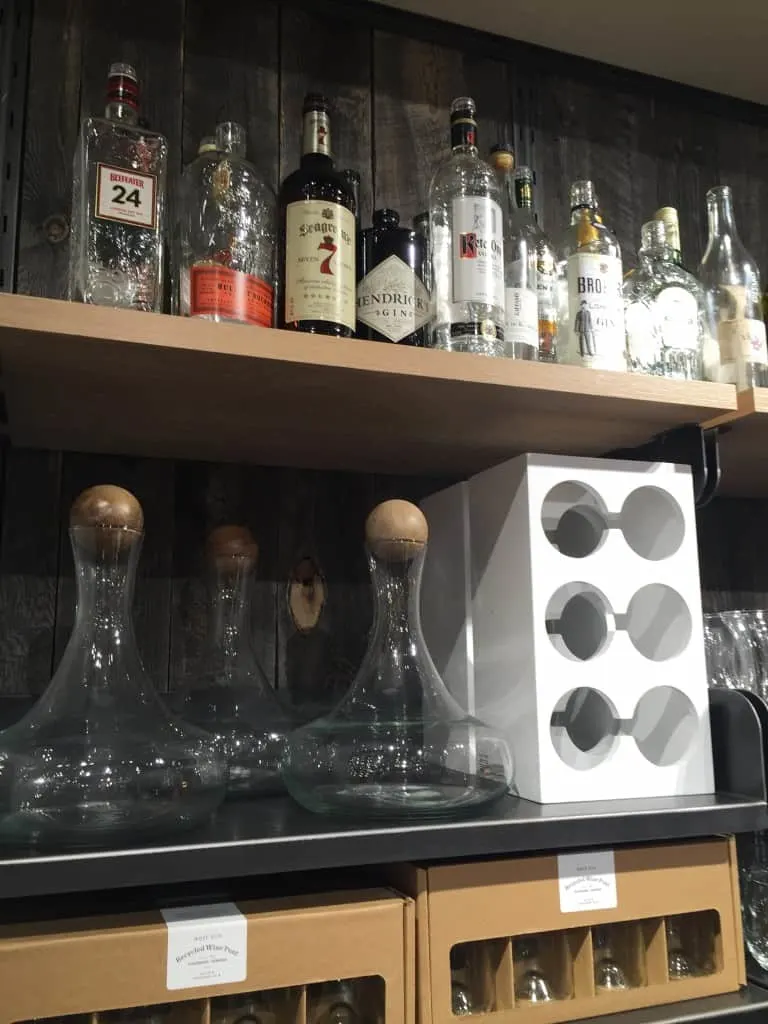 We got this wine decanter off of our wedding registry, but I love the wine bottle holder, too.
West Elm has a variety of beautiful home furnishings. They also have a great selection of local and handmade goods. So, while all of their stores are similar, each store definitely has unique, local features.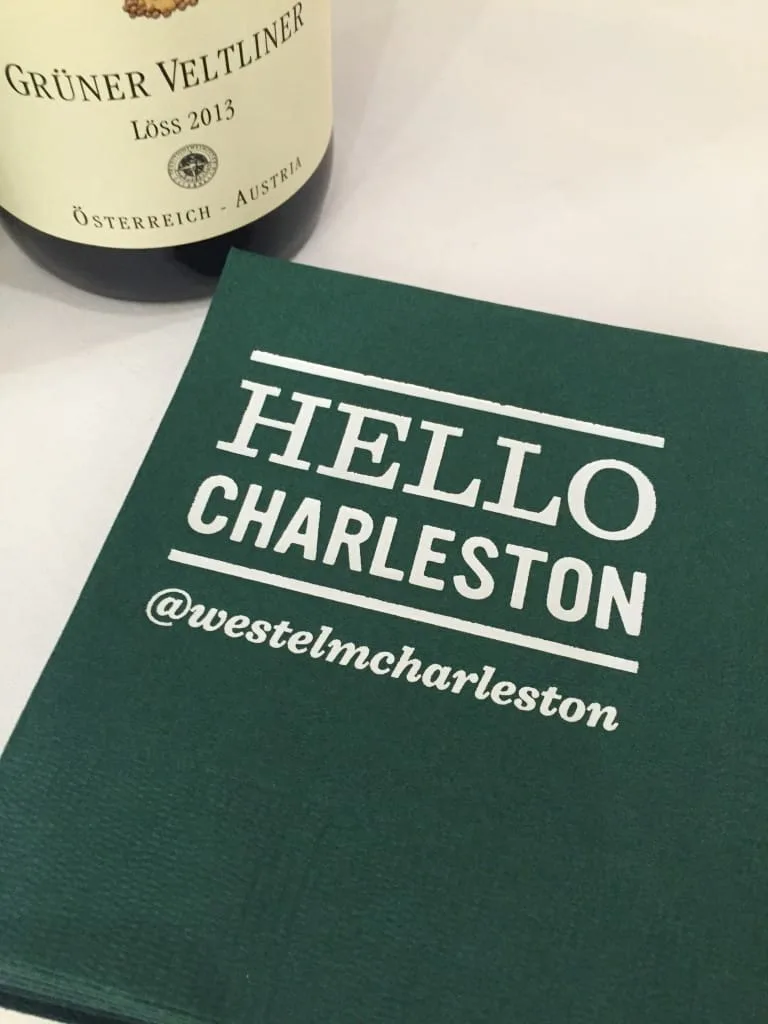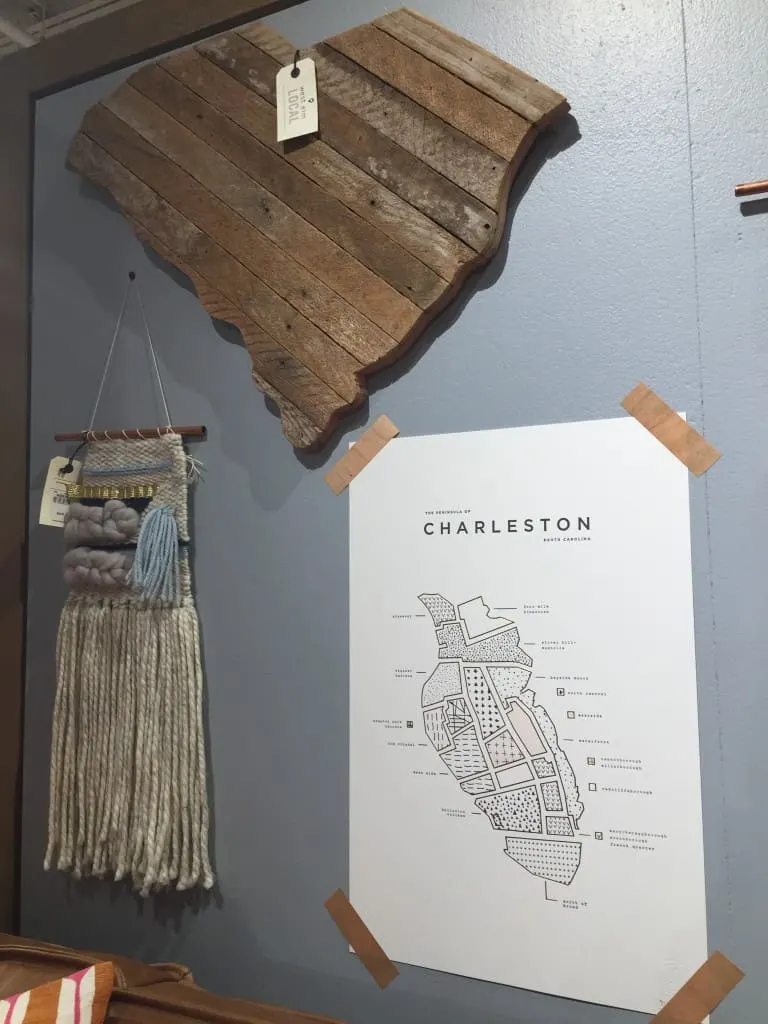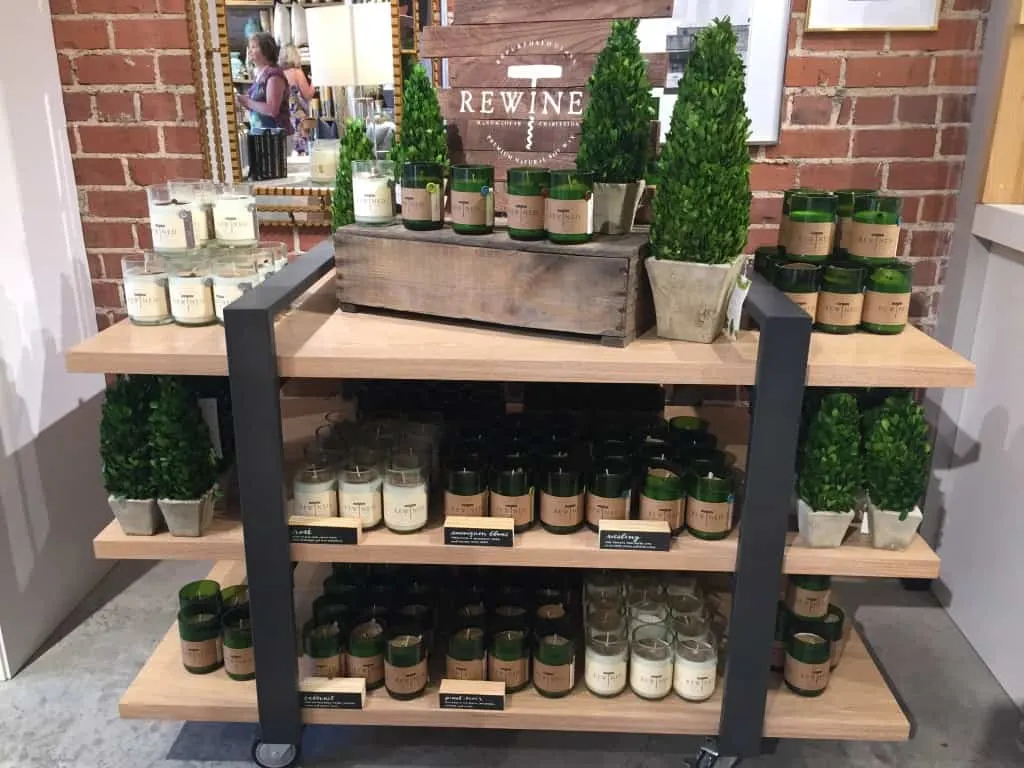 Rewined candles rock – they are wine scented and made locally in recycled wine bottles – Rose is my favorite of the ones they had in store, mimosa is my all time favorite 🙂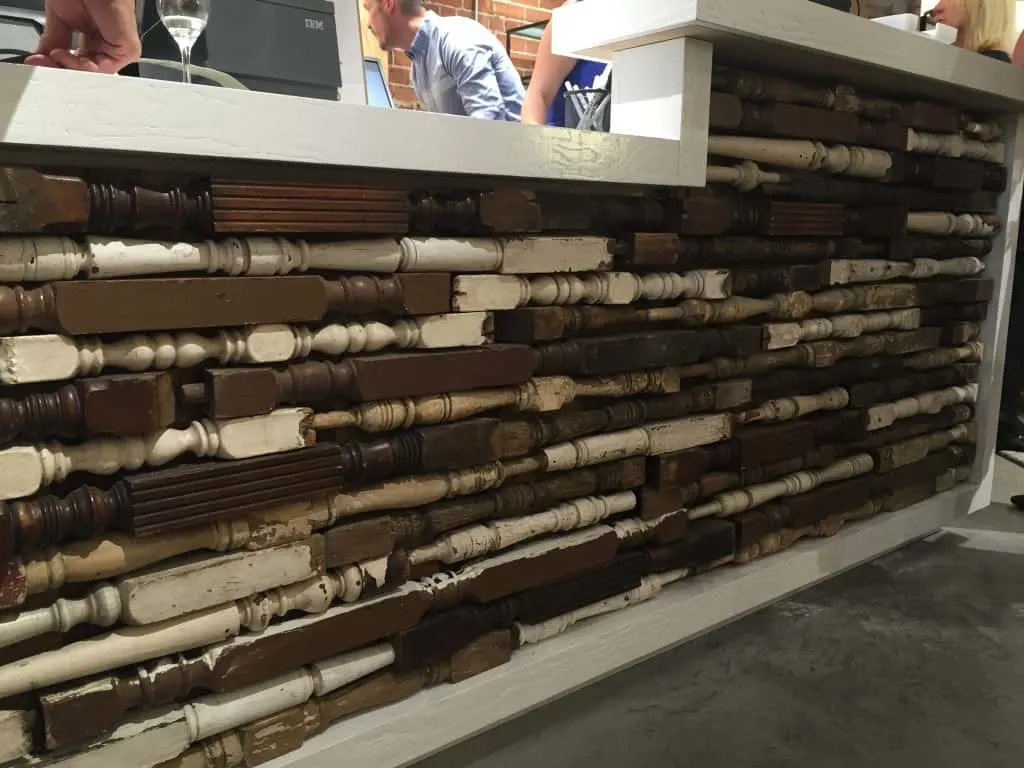 These spindles, which decorate the check out counter, are from historical homes in Charleston.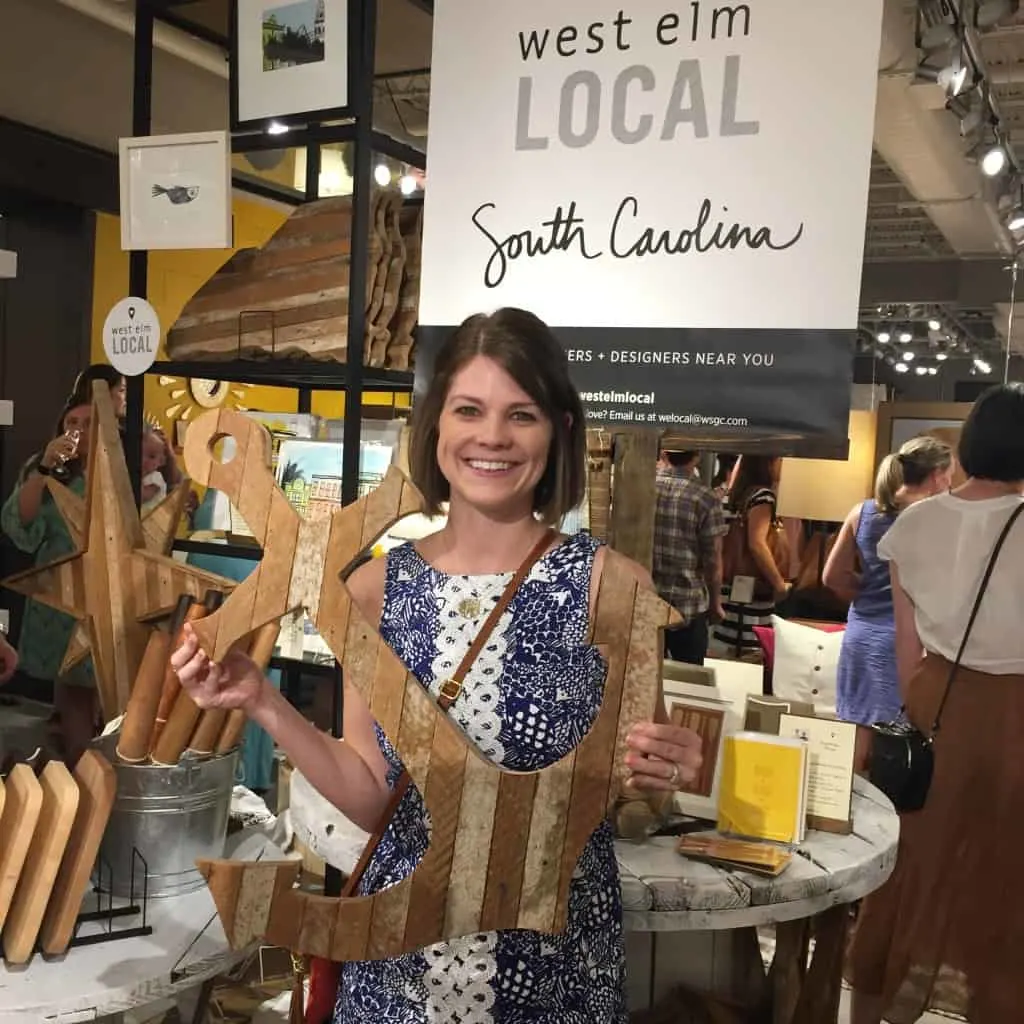 I was quickly enamored with this handcrafted wooden anchor by Overton Iron Works. It ended up coming home with me!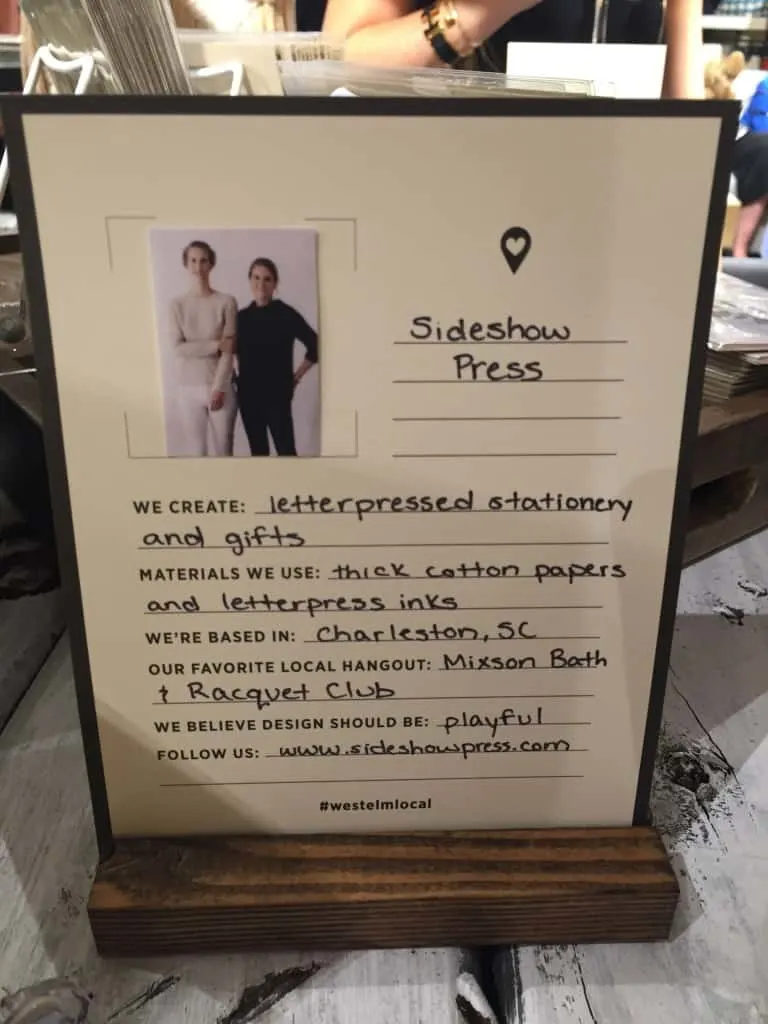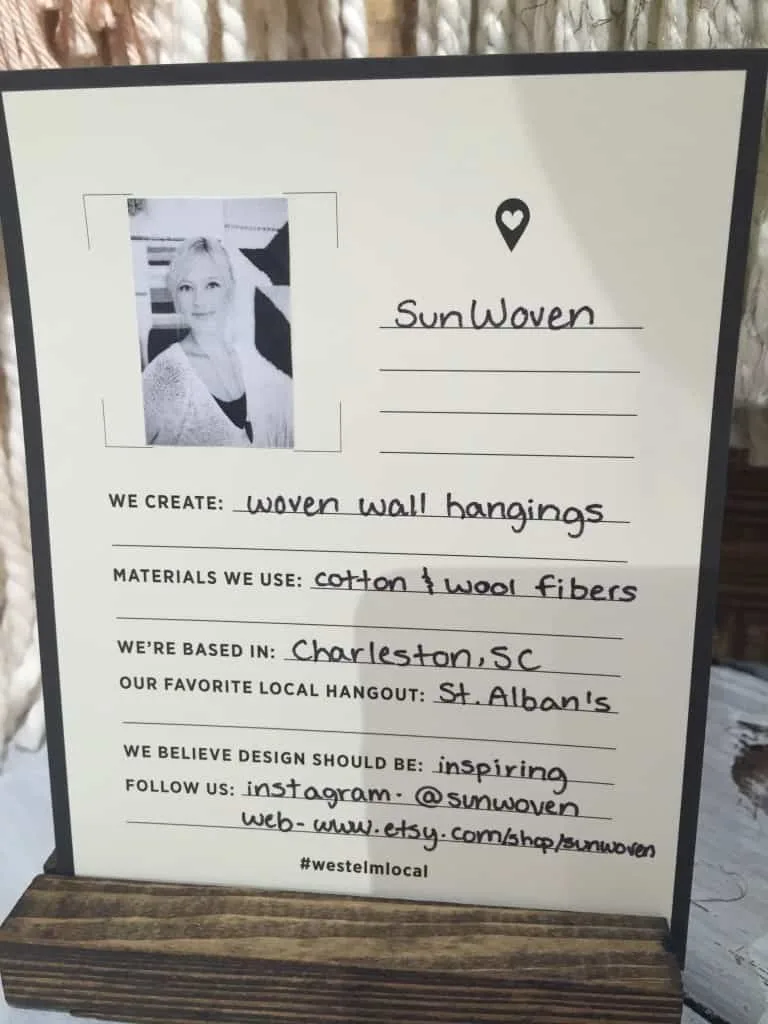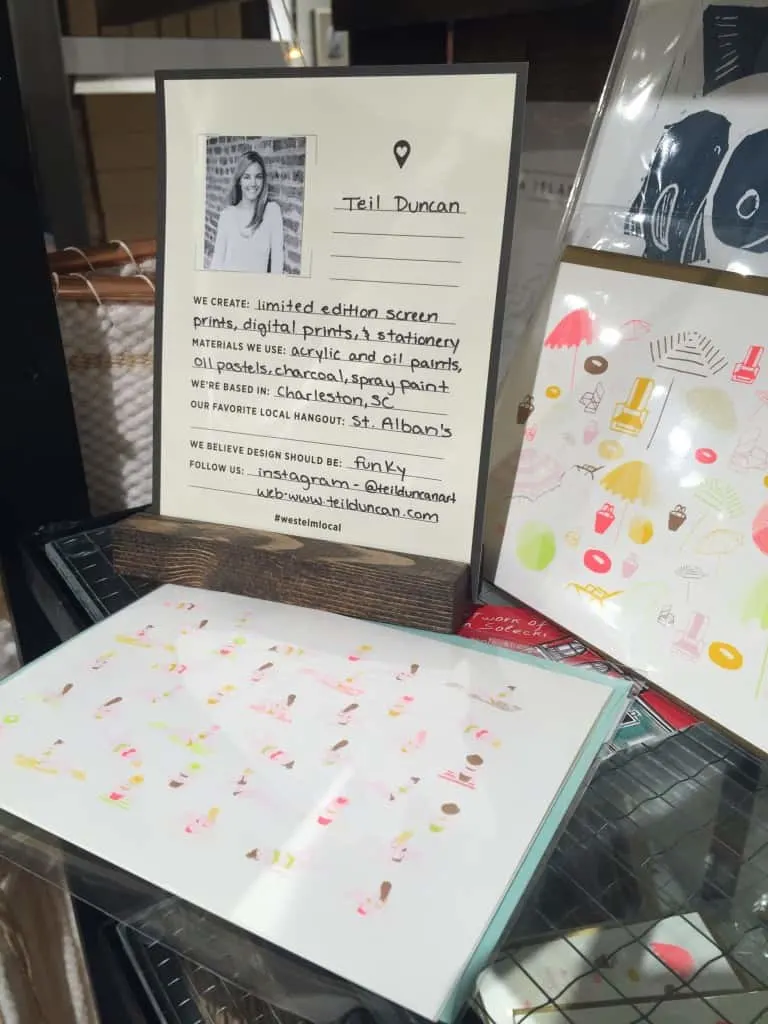 PS – if there is any doubt for how much I love Teil Duncan, check out this blog post.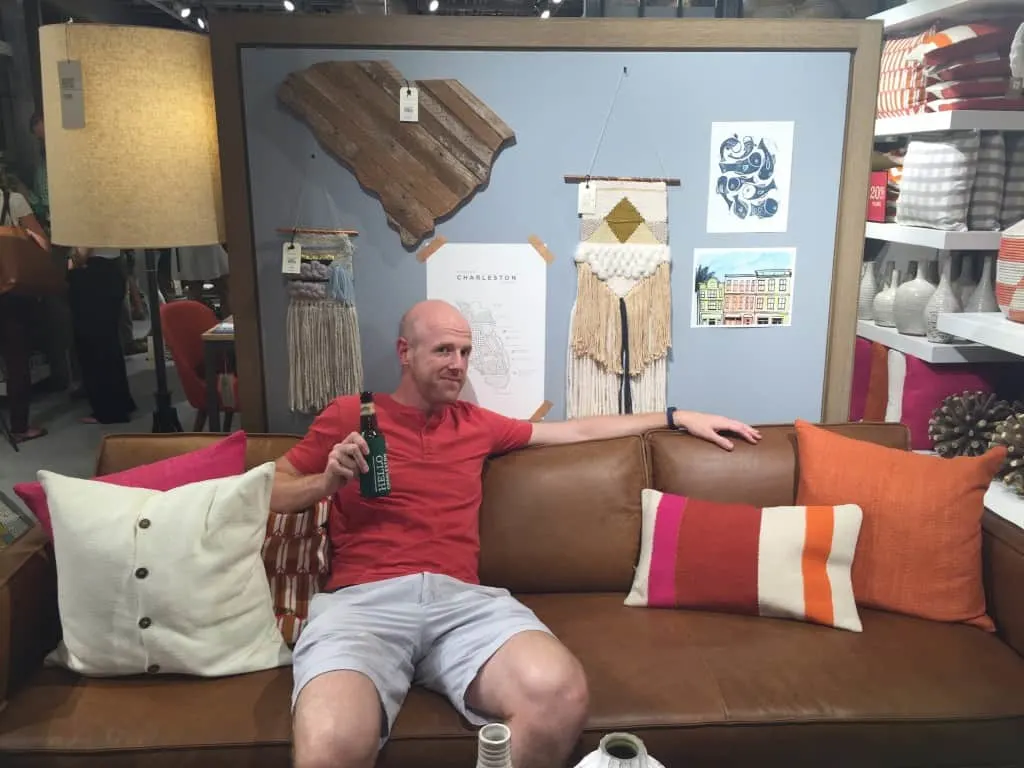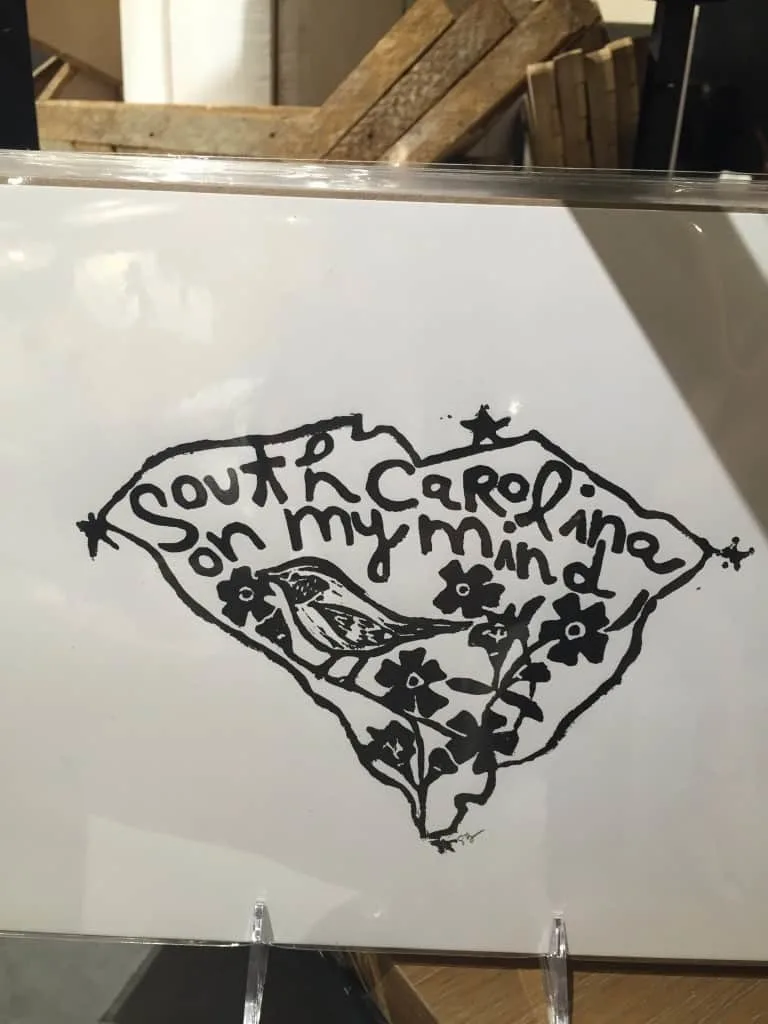 If only this store had been open when we created our wedding registry!
Overall, we had great time at the West Elm Charleston grand opening party. But we weren't the only ones. One girl we met named Sarah complemented the friendly staff, "There's a bunch of associates around checking in and making it easy." Another girl named Tara told us that she "shopped at the West Elm in Charlotte and online [and] I like that there are real-world service shoppers and she said we could pick up items at the back door." She also let us know that Williams-Sonoma gift cards work at West Elm.
We also spoke with the PR representative from West Elm in New York, named Dru, who talked to us about how West Elm is now trying to feature local artists and products. "It's part of our local initiative and at the end of this year, each of our stores will have a small footprint dedicated to local artists," said Dru. "We are working with nine local artists in South Carolina. It's our effort to connect with the creative community here in Charleston. We really make a commitment to those artists. We want to inspire and delight [our shoppers]."
This was such a great event and we're so glad to have West Elm in Charleston. The team really did a great job welcoming all the local guests, so we know it will be an excellent store to shop at in the future!
This post contains affiliate links. Thanks for supporting the brands that make Charleston Crafted possible!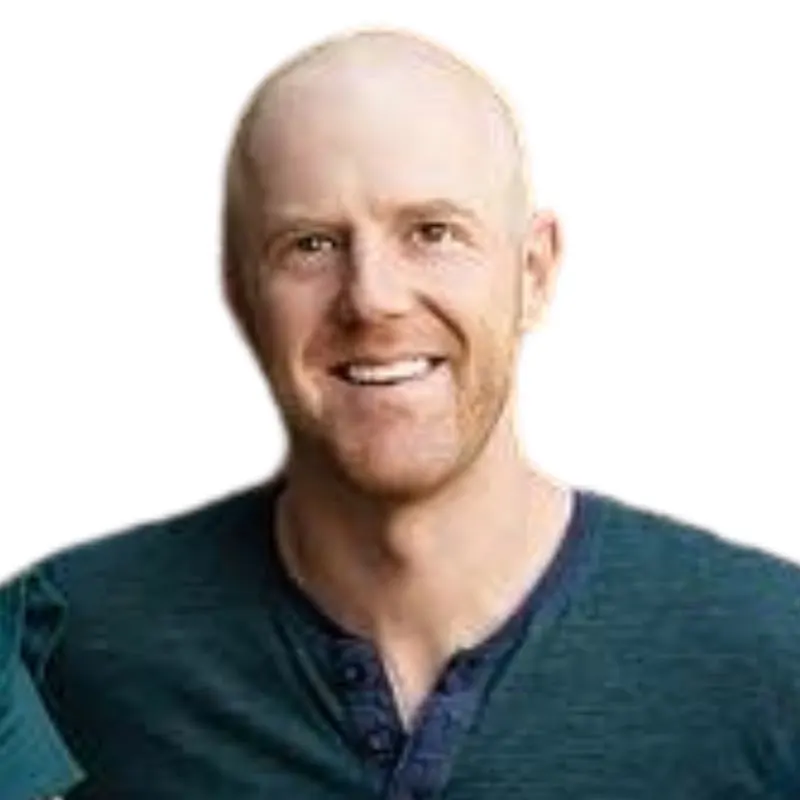 Hey there, I'm Sean, the woodworking enthusiast and builder behind CharlestonCrafted.com! Since 2012, I've been sharing the magic of turning raw materials into beautiful creations. I love teaching others the art and satisfaction of woodworking and DIY. I try to inspire fellow crafters to make something extraordinary out of nothing at all.