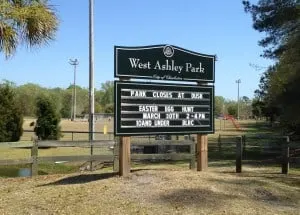 If you live in Charleston, you know that there aren't a ton of big, open parks that have lots of places to do activities. They are few and far between, mostly because land is so expensive and the fact that we live on islands minimizes the amount of available space. Luckily, the parks that are here are pretty good. One of our favorites is the West Ashley Park.
Located across the intersection from West Ashley High School on Glenn McConnell Blvd, West Ashley Park has a wide-range of amenities. Driving in you pass by four or five soccer fields, which are covered with kids on the weekends and random groups of people at any other time. Great fields offer plenty of space for groups to play soccer or football, or just toss a ball around with your kids or dogs. There is a dog park located off the side of the fields, but I've never seen anyone there… ever. It isn't fence in and is basically just woods, which I think is the reason why no one goes.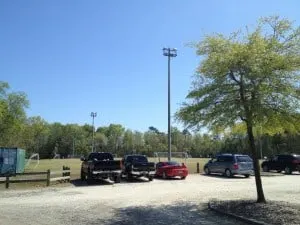 One of the great features of the park is its 18 hole disc golf course. The first hole tees off right near the first parking lot and winds through the woods of the park. The front nine is mostly just in the woods, but the back nine offers you great holes along the marsh and water and gives you some great views. The holes are also pretty challenging. There are some easier ones, but being in the woods makes them difficult. There are a lot of trees to deal with and you need to keep your disc pretty straight or you'll be chasing it through the woods. The biggest downside of this course is the fact that it floods extremely easily. If it has rained during the week you're playing, it's going to be wet with standing pools of water that form on their own. I love it though and I like to let my dog off the leash and let her run wild through the woods while I play. She always stays close by and comes when I tell her, so if there are other people with the same idea, I can toss her on the leash for a couple minutes.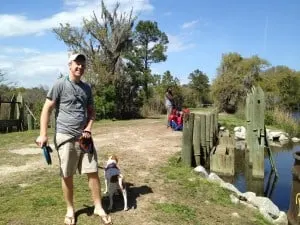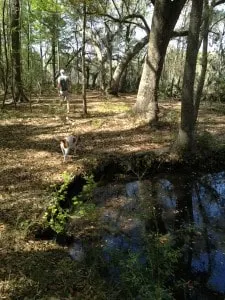 In the back of the park, there are several baseball fields and a wooded picnic area that is right along Church Creek.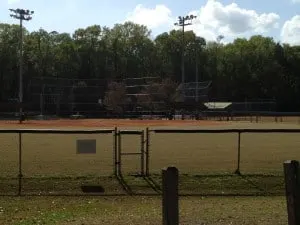 From the picnic area, there is also a bridge over the creek to an amazing loop trail on a small island that has views of the creek the entire way. This is another place I love to go for a walk and let the dog off the leash and just go exploring. This is also one of several places where there are always people hanging out and fishing.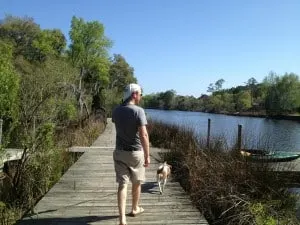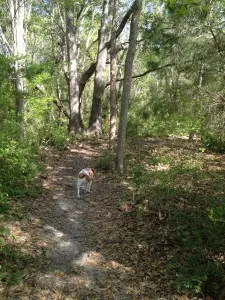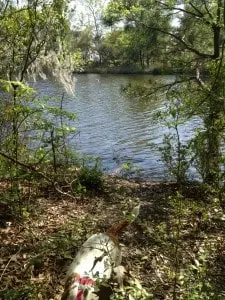 West Ashley Park is a beautiful place to go with your family, dog, or by yourself for a fun-filled couple of hours no matter what it is that you like to do outside.
Where are your favorite places to go outdoors in Charleston?