I just went to the hair salon last week and really got talking to my hairdresser about my hair style for the wedding. I know that I want to have an updo so I don't have to worry about my hair getting sweaty or frizzy. My hair is above the shoulders in length, so I know that I am slightly limited in what I can do.  My hairdresser says that it shouldn't be a problem at all to get it up and cute, but we still left a bit more length this time than we usually do at a cut.
I've been stalking pinterest hardcore and have gotten a whole board together to show my hairdresser when I go in for a trial in February. I have decided that I love the look of braids incorporated into updos – I think that they make the classic updo feel a little less formal and a bit more romantic. I'm going for a bit of a soft-romantic-coastal vibe overall, so I think that this will look nice all together!
I'm also paying for my bridesmaids to get their hair done on the big day. However, I don't want them to all have the same style. Obviously, some of them have very long hair and some have hair shorter than mine, so the same style wouldn't work on everyone anyways, but I want each girl to be comfortable and happy. I'm hoping that all of us can
So, here are some of my favorite styles that include braids and the romantic feel that I am going for. What do you think?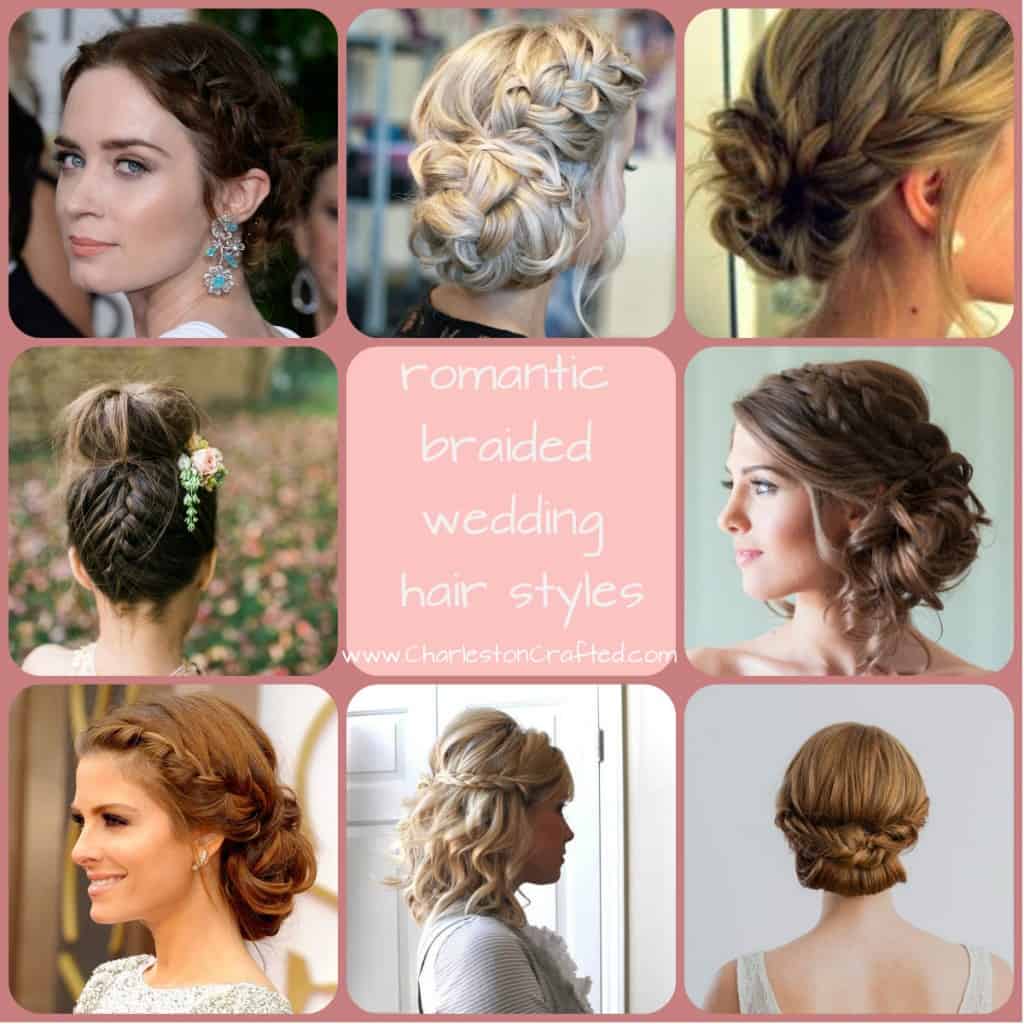 Clockwise from top:
Emily Blunt via Glamour.com // Pinterest – Source Unknown
Pinterest – Source Unknown // Hair by: Amie Decker Beauty  Image via: Style Me Pretty
Brit & Co Tutorial // All the Small Things Blog Tutorial
Eva Mendes via the Knot // via Style Me Pretty
You know I'll be back after my trial (in February) to spill the beans on how it looked on me!