Interested in buying a Wagner FURNO 500 heat gun? Today we're bringing you some of the most useful information you need to know about the Wagner FURNO 500 to help you make your purchase. We've included a lot, but let us know if there's anything else you'd like answered in this Wagner FURNO 500 Review!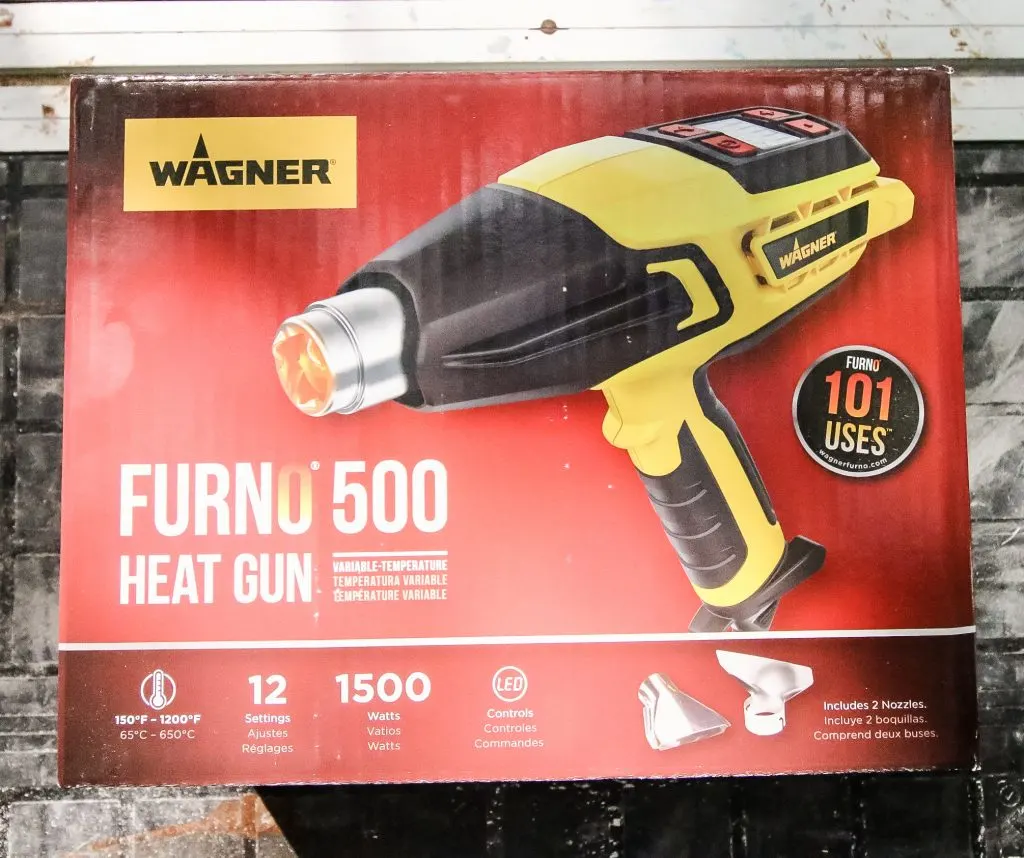 Wagner FURNO 500 Heat Gun
The Wagner FURNO 500 heat gun is great for all sorts of DIY projects and home repairs. The heat control system allows you to perform a wide variety of tasks without worrying about overheating something.
What can you do with the FURNO 500?
The FURNO 500 has a ton of great uses. Our favorite is the capability to give wooden build projects a burned effect. The ability to give a light char to wood gives your projects a rustic vibe in a matter of minutes.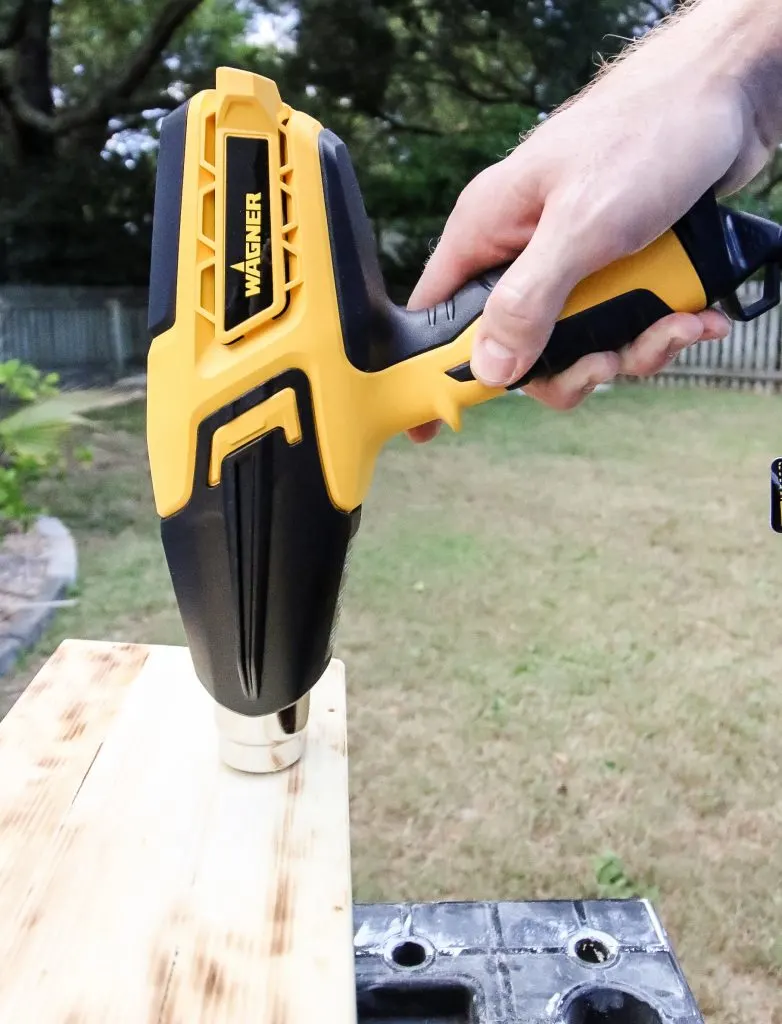 The FURNO 500 is also good for melting crayons, removing paint, bending plastic, creating shrink wrap, thawing frozen pipes, remove stubborn stickers and so much more.
Scroll down for a few examples of projects we've done using the FURNO 500!
How does the FURNO 500 work?
What's great about the FURNO 500 compared to other heat guns we've used is the variable temperature and fan speed control. The FURNO 500 has a temperature range of 150 degrees to 1200 degrees Fahrenheit. You easily control the temperature with up and down buttons and can also control the fan speed with two different buttons.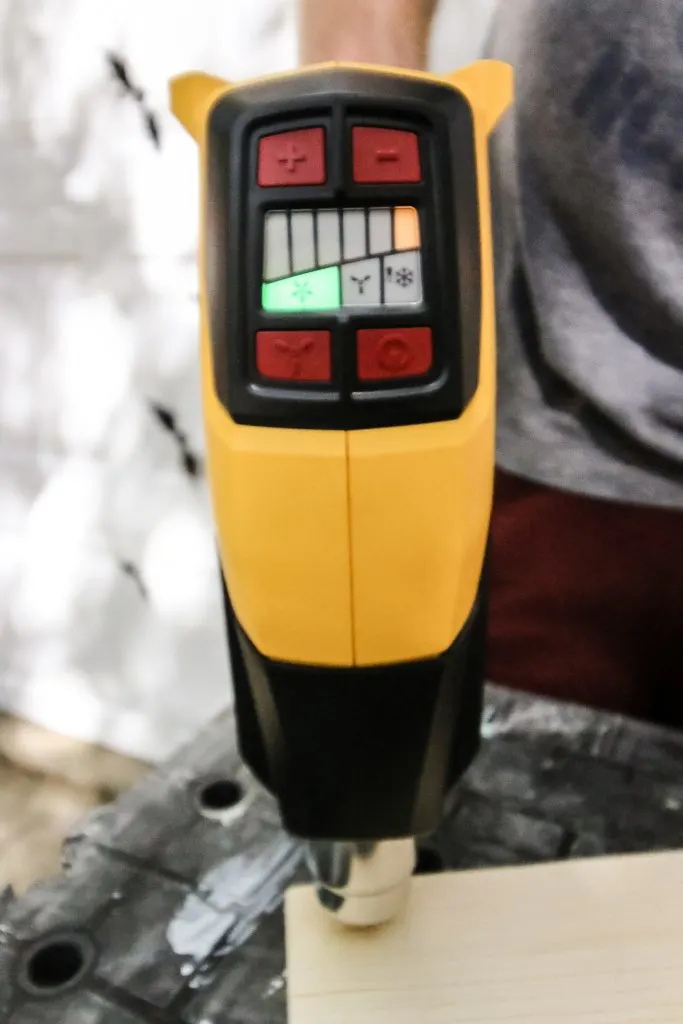 To use the FURNO 500, set your temperature and fan speed (it comes with a handy guide for common projects and what setting you should use) and then move the gun's tip slowly along the work area. Move in a slow, side to side motion to get the best results.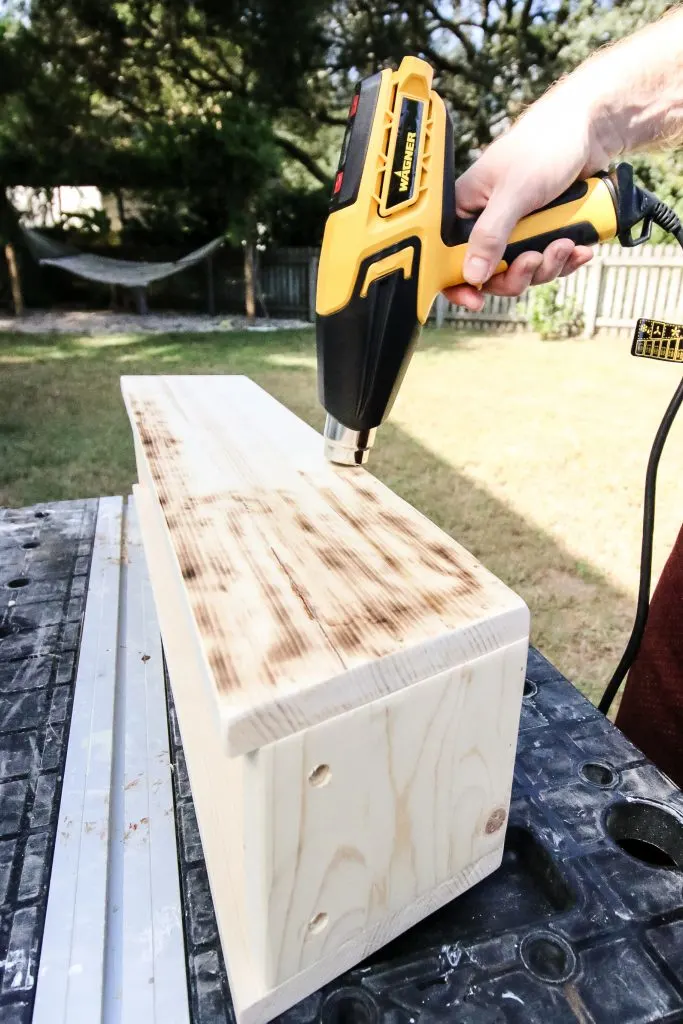 The safest feature is the FURNO 500's cool down function. When you're done working, you simply hit the power button… but it doesn't turn off! It switches to blowing cool air through the heat gun for several minutes to cool the unit down, then shuts itself off. It is super convenient and much safer. Since it stands up on its own, you don't have to worry about it!
Wagner FURNO Series
Wagner has three different heat guns in the FURNO series, allowing you to choose your price point and what level of output you need. We think that the 500 is a great option, right in the middle, with tons of versatility and is very user-friendly.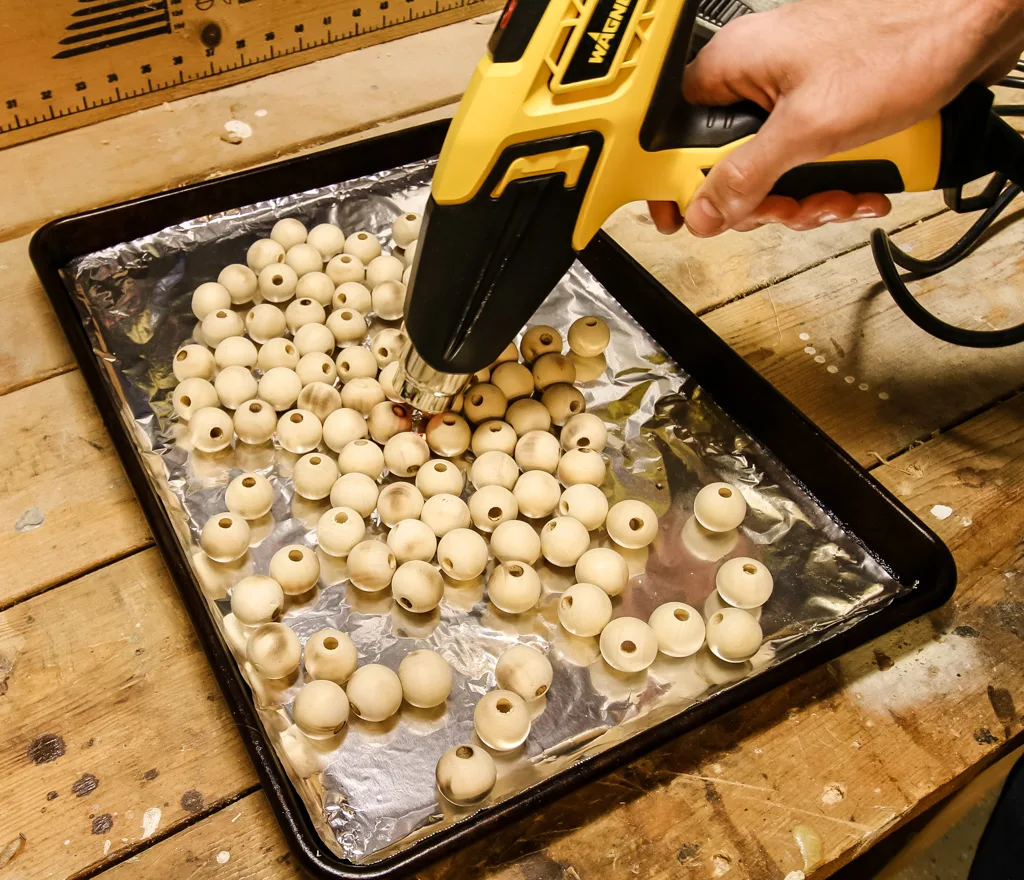 Would you recommend the FURNO 500?
Short answer- definitely. It depends on what you need, but we really like it. It is very user friendly and has tons of uses. We love the effect we can put on wood, but also like doing crafts with it. The price point is good too, making it easy to try without too much investment.
Hopefully this Wagner FURNO 500 review helps you make your decision!
Wagner FURNO 500 Projects
Here's a few projects we've done using the Wagner FURNO 500. These are simple builds that you can do in a couple of hours. Adding the wood-burned effect adds a rustic feel to any piece and can really help your decor choices.
Make a rustic wooden trough centerpiece with a few cuts and some nails. Use this centerpiece to change out your decor from season to season.
This serving platter is perfect to use to serve appetizers with dips. Raise your game with this elevated three tiered serving platter.
Roast some plain wood beads with the FURNO 500 and make a toasted chestnut garland for your tree!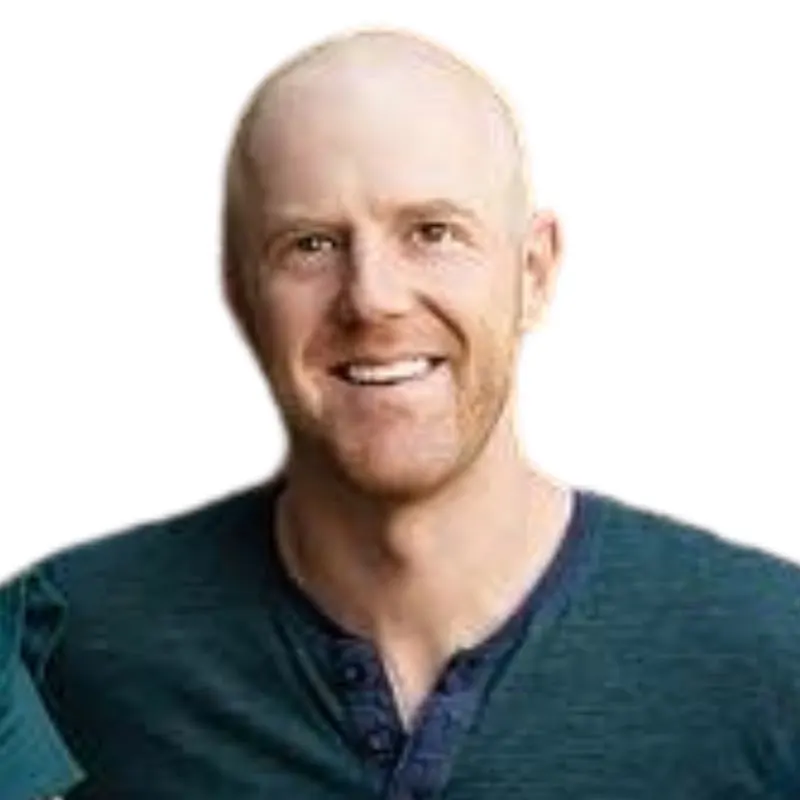 Hey there, I'm Sean, the woodworking enthusiast and builder behind CharlestonCrafted.com! Since 2012, I've been sharing the magic of turning raw materials into beautiful creations. I love teaching others the art and satisfaction of woodworking and DIY. I try to inspire fellow crafters to make something extraordinary out of nothing at all.