I am constantly on a quest to eat healthy & lots of veggies. Of course, there are several things standing in my way. One of them is spaghetti. I've heard from several people that "spaghetti squash is so good it's just like pasta" so I thought I would give it a try… here's how it went.
Spaghetti Squash with Pesto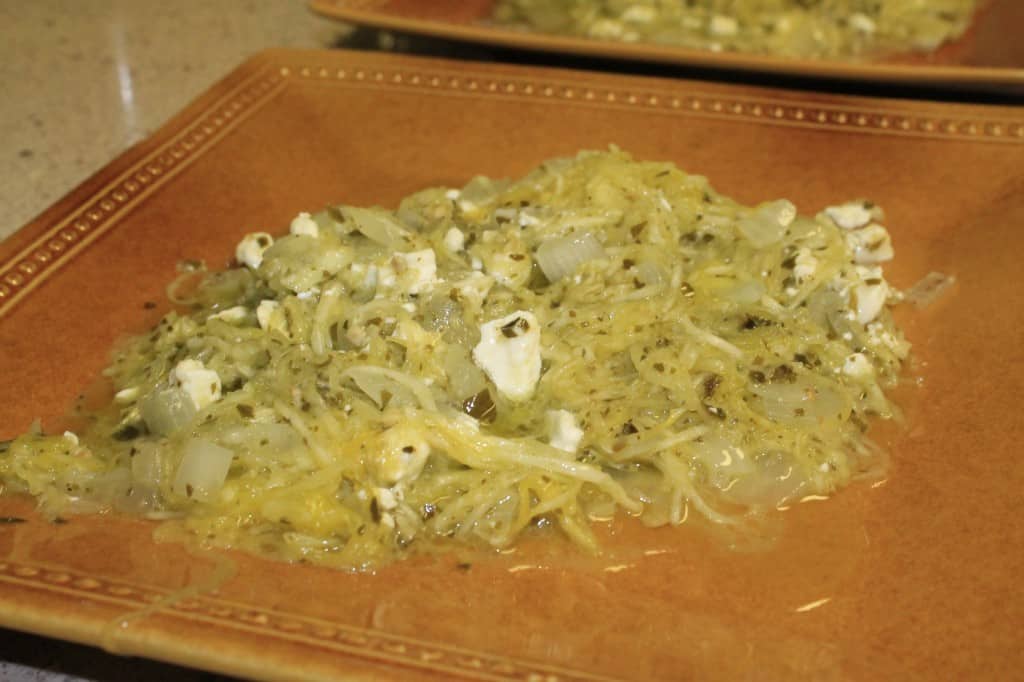 What you need:
1 spaghetti squash (for 2 people)
Olive oil
minced garlic
diced onion
pesto sauce (we use pre-made)
feta cheese
What you do:
Slice the squash in half, hot dog style. Place it flat side down on a baking sheet and bake at 350 degrees for 30 minutes.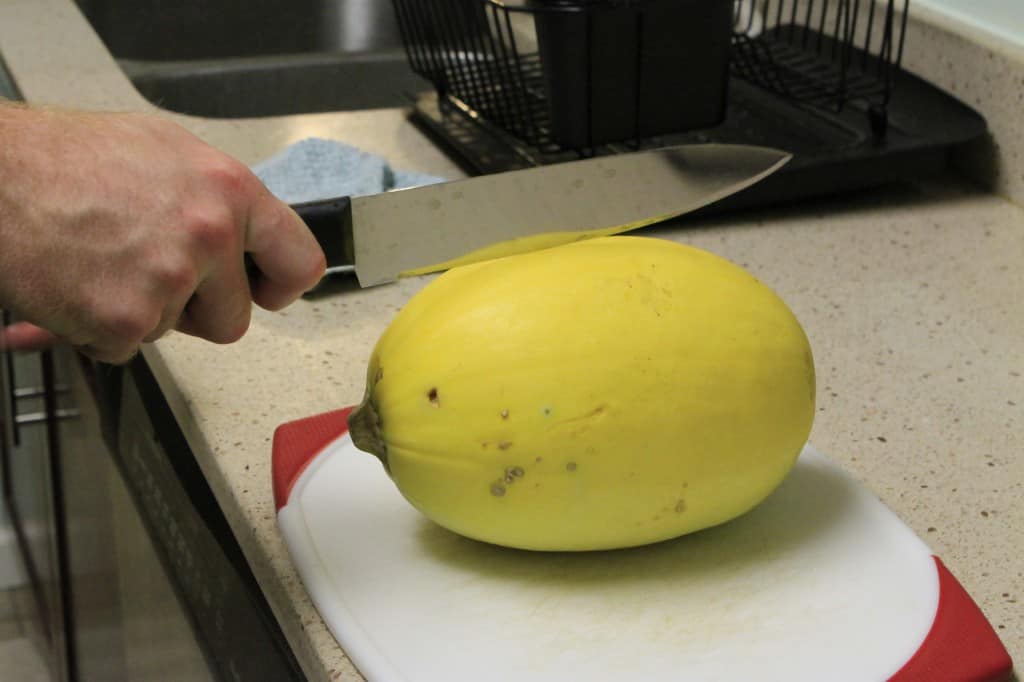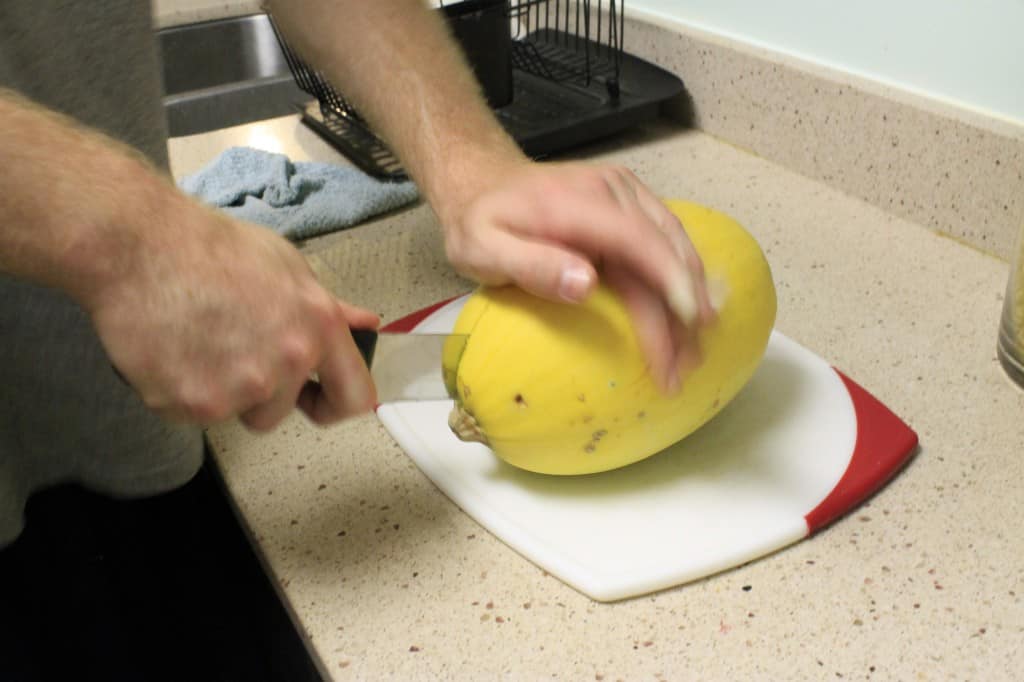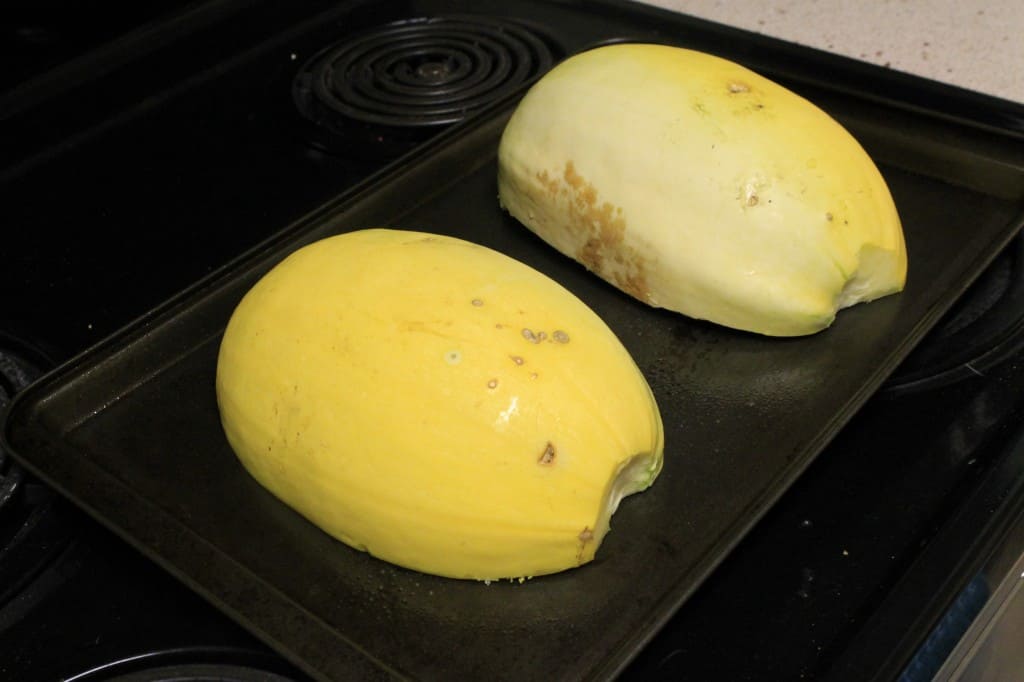 In a pan, heat olive oil and garlic. Add diced onion and cook until transparent.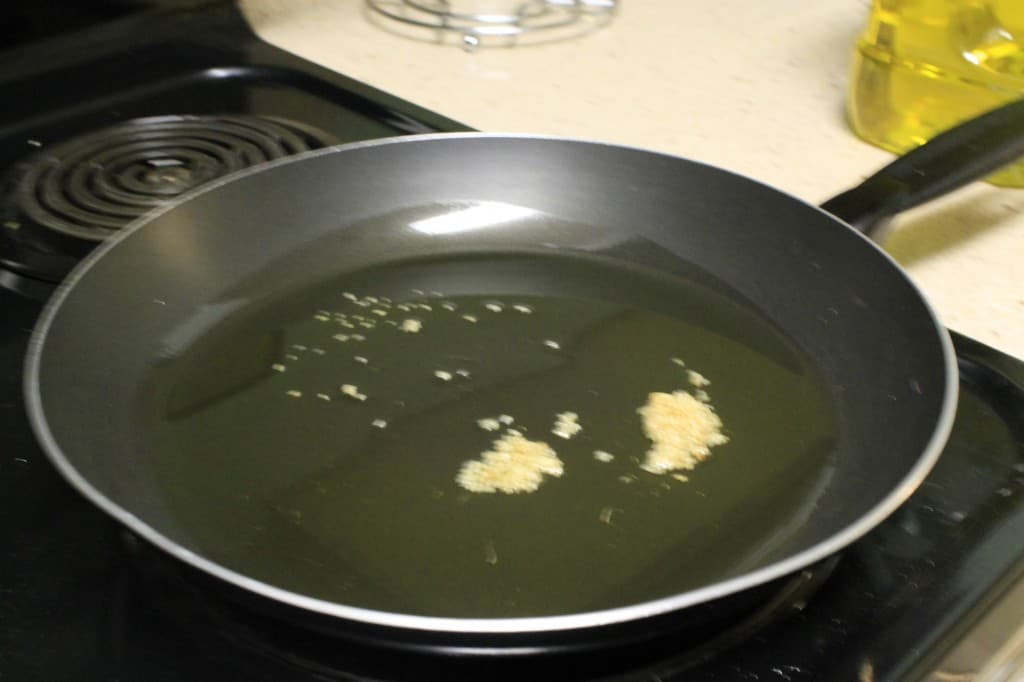 Take the squash out of the oven. Use a fork or spoon to remove the seeds and gooey insides.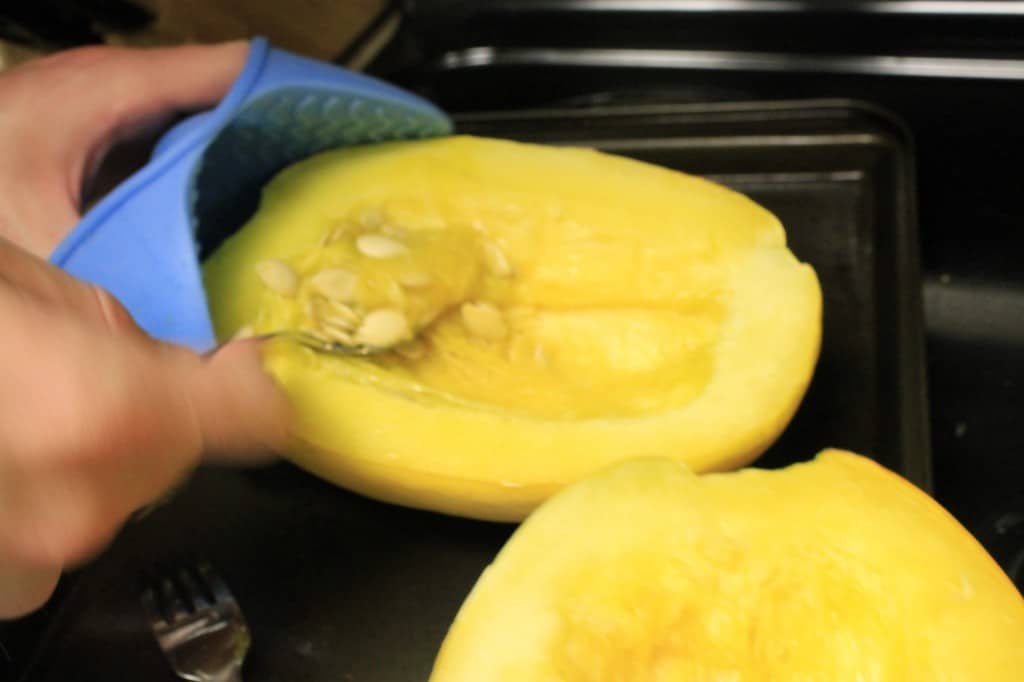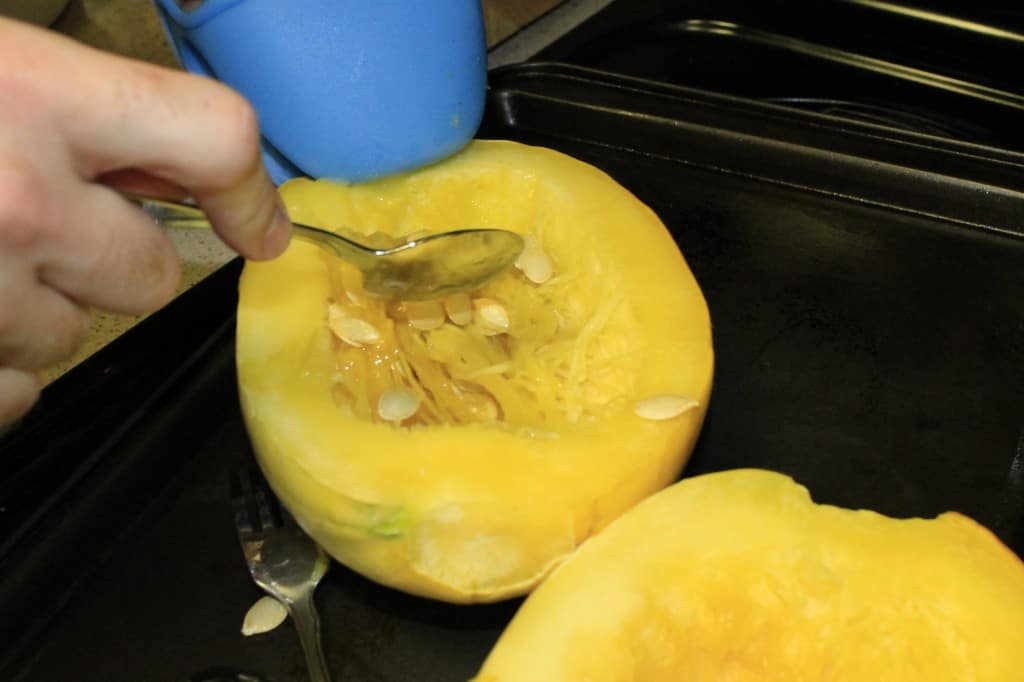 Then, use a fork to scratch at the sides of the squash. It should come off in noodle-like strips.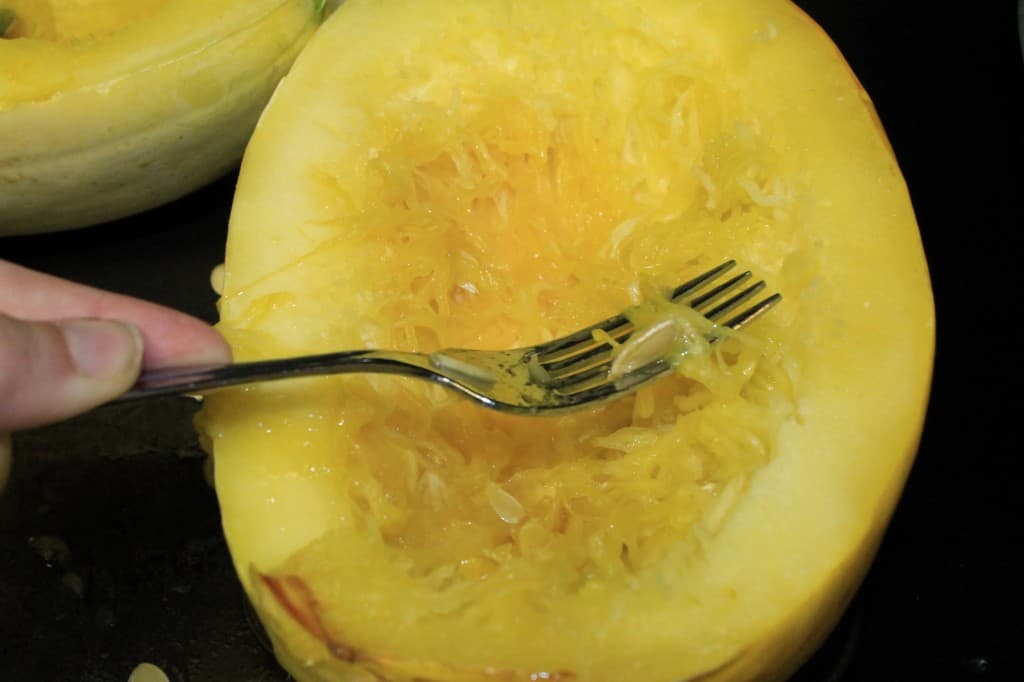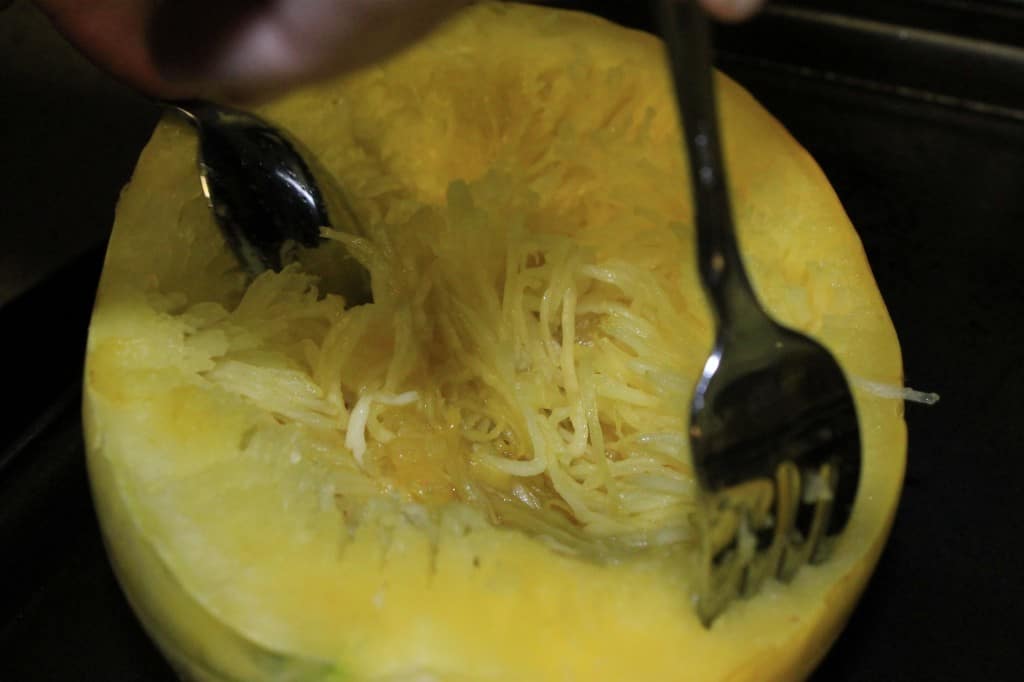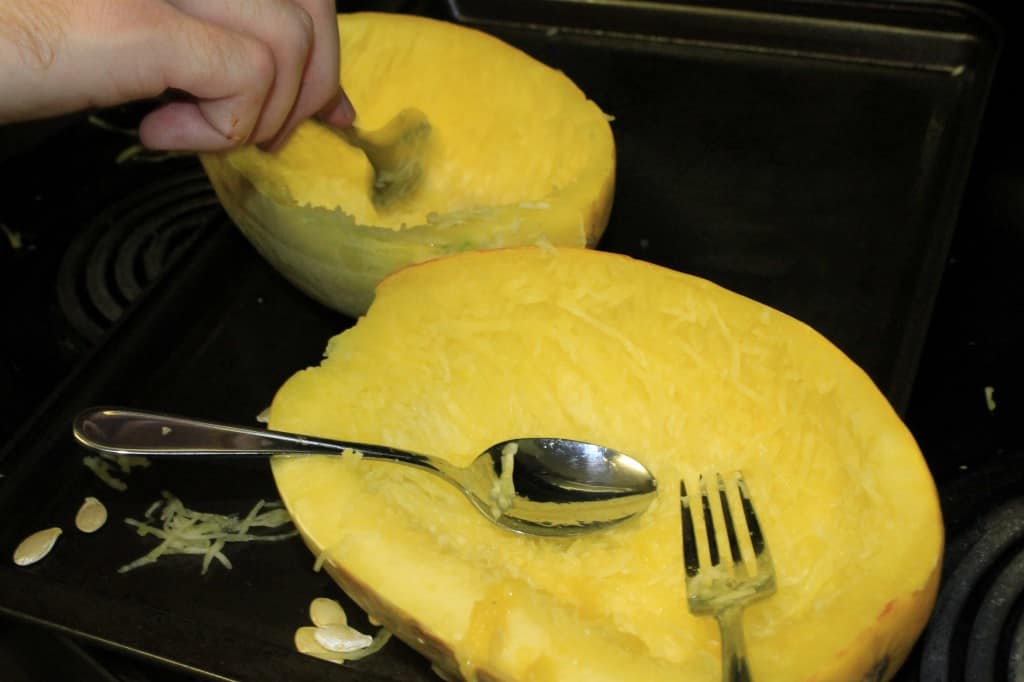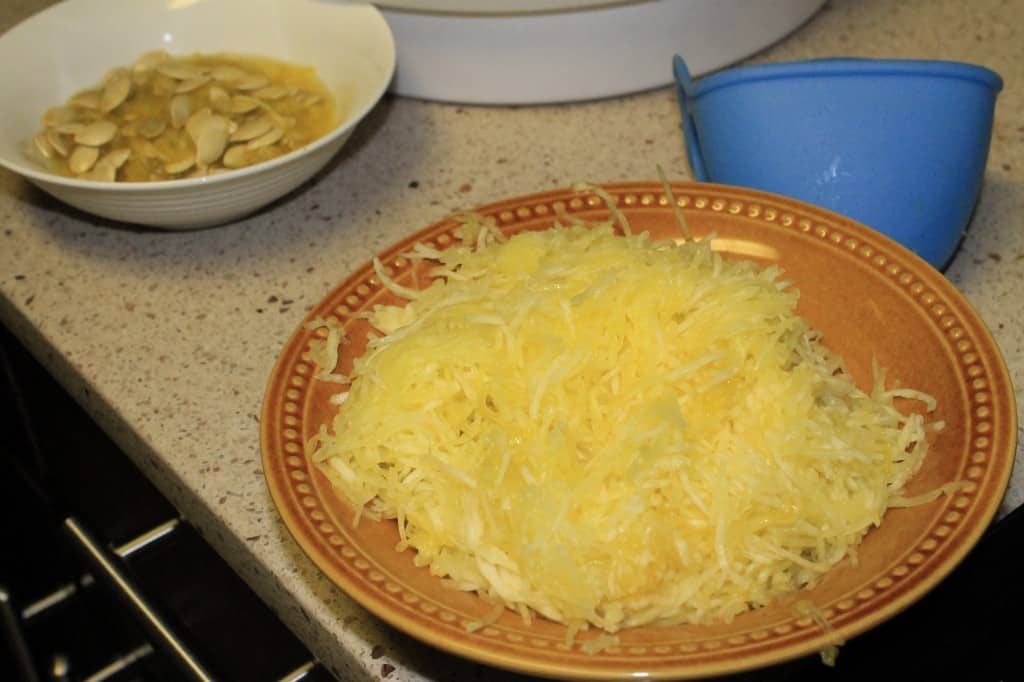 Once the whole squash is spaghetti-ified, add the "noodles" to your olive oil and toss. Add pesto sauce and feta cheese, and stir to combine.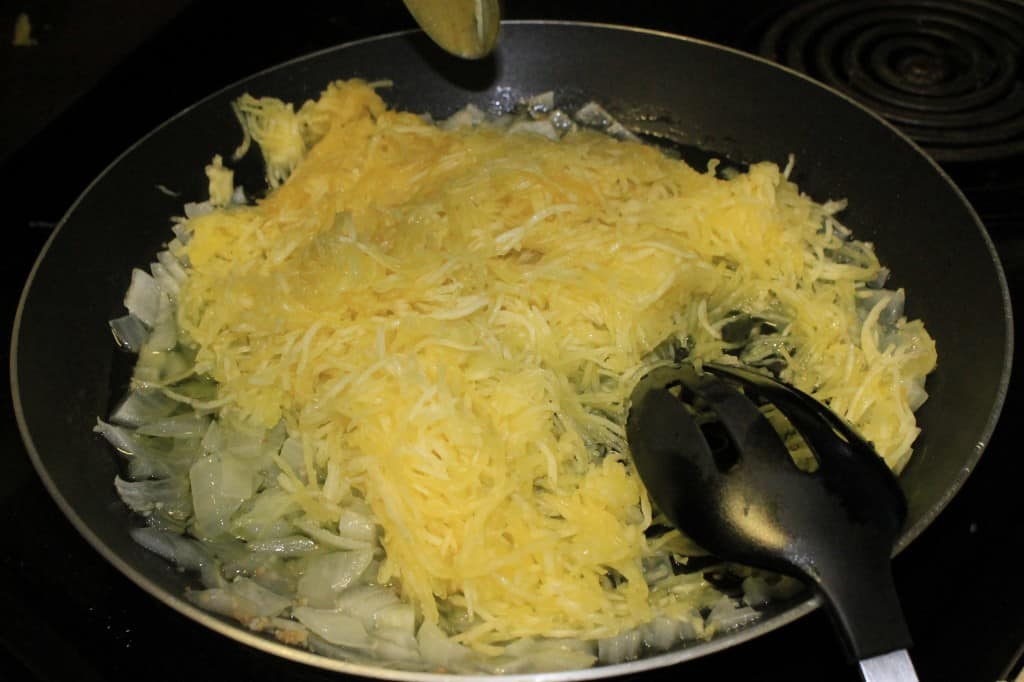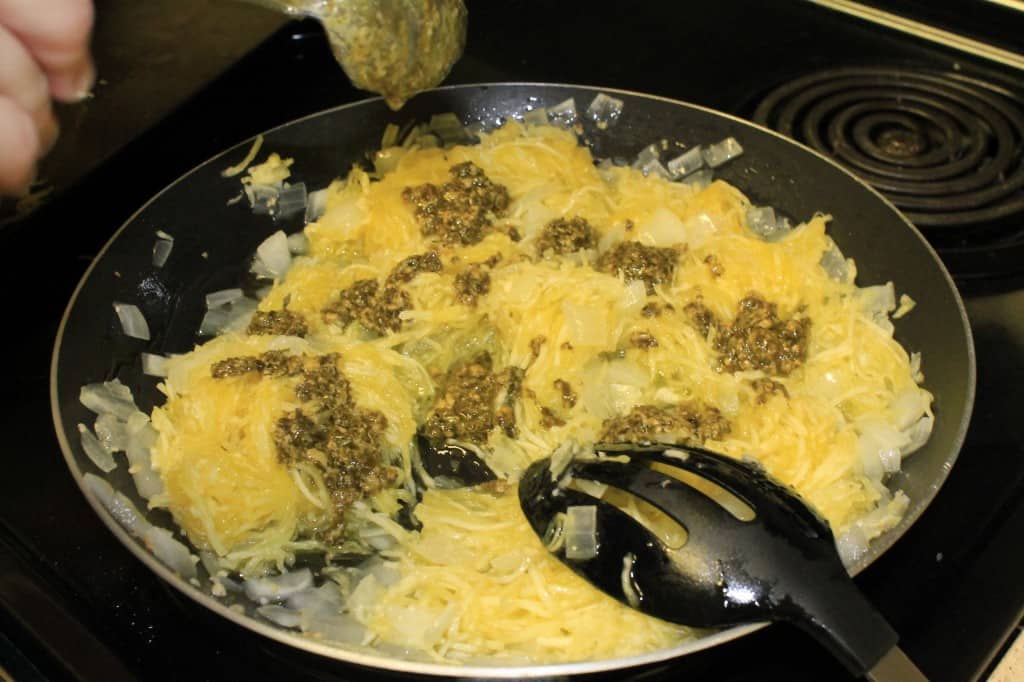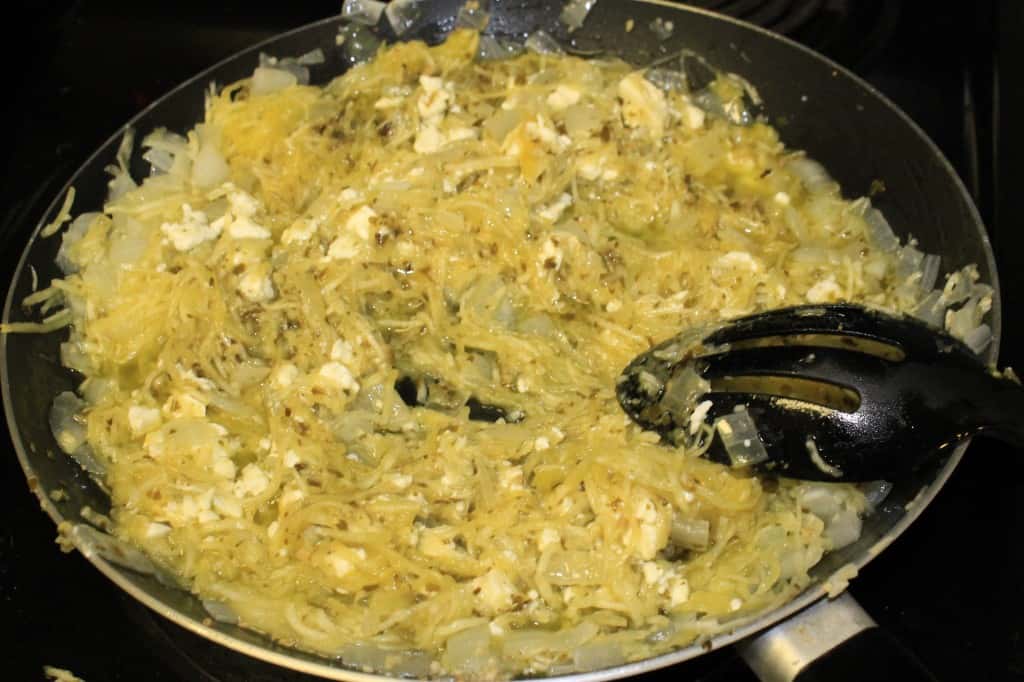 Plate & eat.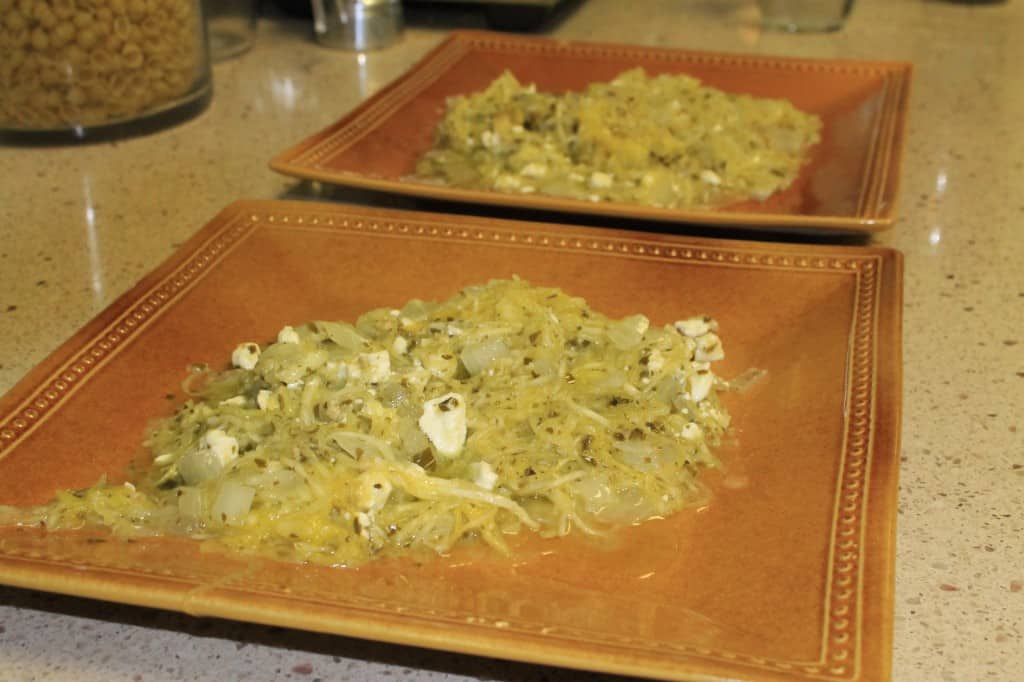 Notice, I didn't say enjoy. This was fine and tasted ok and wasn't terrible, but it does NOT taste like spaghetti. It tastes like squash. And we will NOT be making it again.
Have you made spaghetti squash? Did you like it? Did we do it wrong or is it just gross? 🙂