Luke has so many toys, but one of his favorites is a bag of Mega Bloks that someone gave us as a hand-me-down. The bag was pretty worn and breaking down, so for Christmas, I built him a wooden Mega Bloks holder that would keep all his blocks out in the open.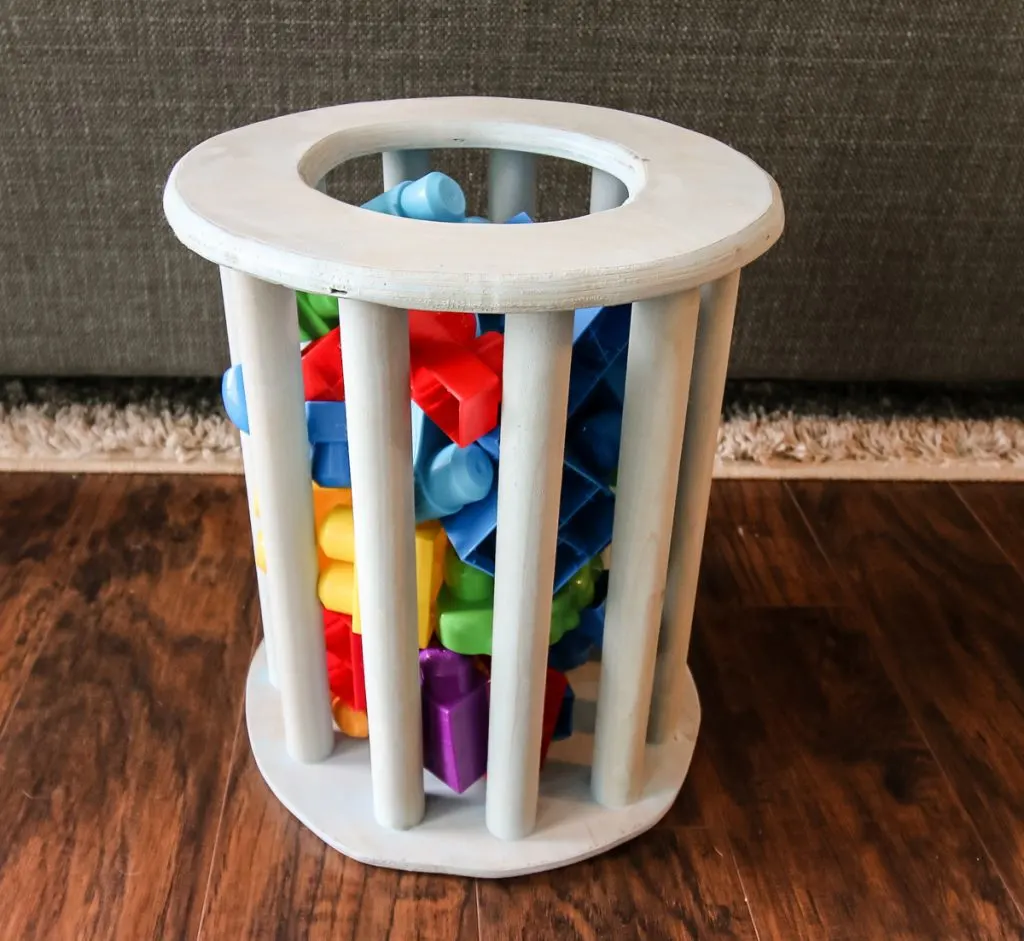 DIY Wooden Mega Bloks Holder
Last year, I made Luke a wooden name puzzle for Christmas when he was only two months old. He's only really starting to understand things like puzzles and blocks, so I'm hoping these two will come together nicely.
This Mega Bloks holder is made up of two small pieces of plywood and some cut down dowels.
I used the dowel cutoffs from the DIY Pikler triangle and climbing wall I built Luke for his birthday and then just some scrap 1/2″ plywood.
How to Build It
The way to do this was to start by simply tracing the bottom of a 5 gallon bucket and then cut out the circle.
Then, I lined up where the dowels would need to be spaced out, using 11 dowel rods cut to 12″ long.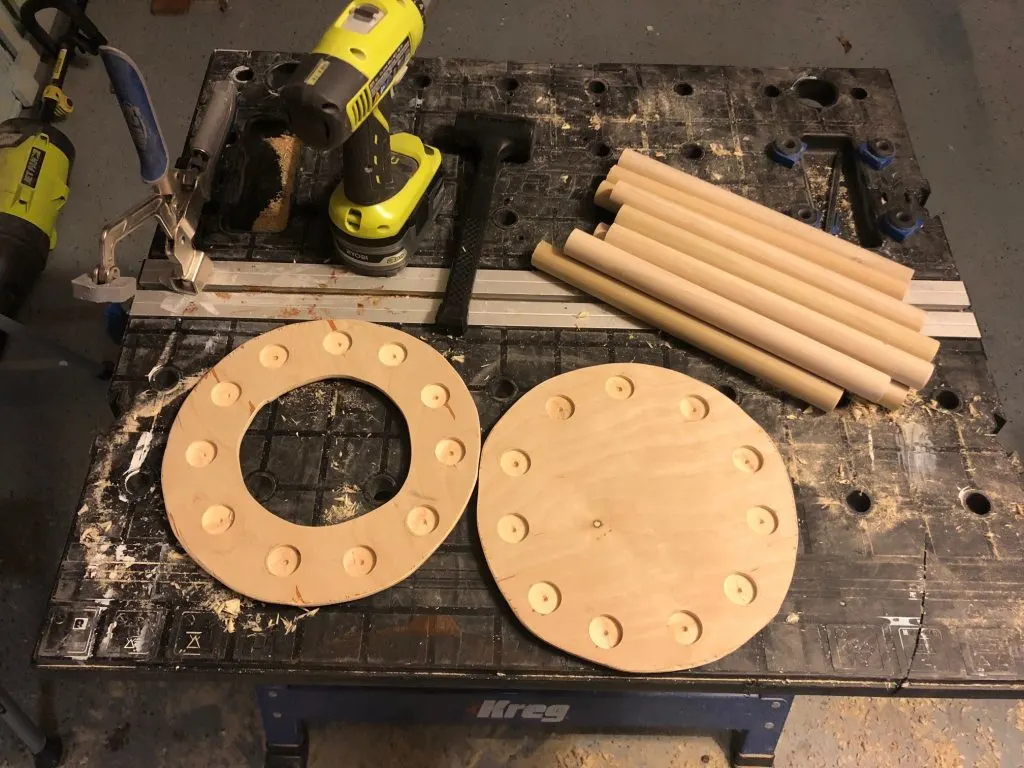 I traced the dowels and used a 1″ Forstner bit to drill a small hole into the plywood for the dowels to go in.
I temporarily put all the dowels in the hole, then put another round piece of plywood on top, flipped it over and traced the dowels on the other piece.
The second piece of plywood was the same width, but also had a hole cut out in the middle so the blocks could go in and out.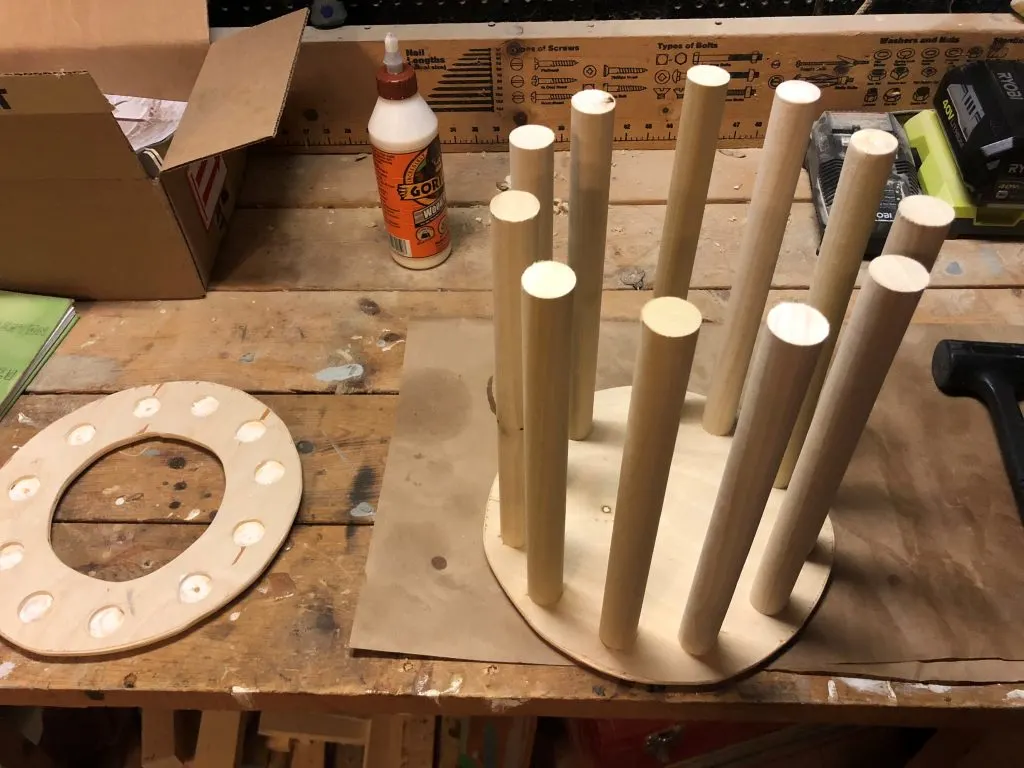 Once I had the holes drilled on both sides, I put wood glue in each one, hammered in the dowels and clamped the whole thing together.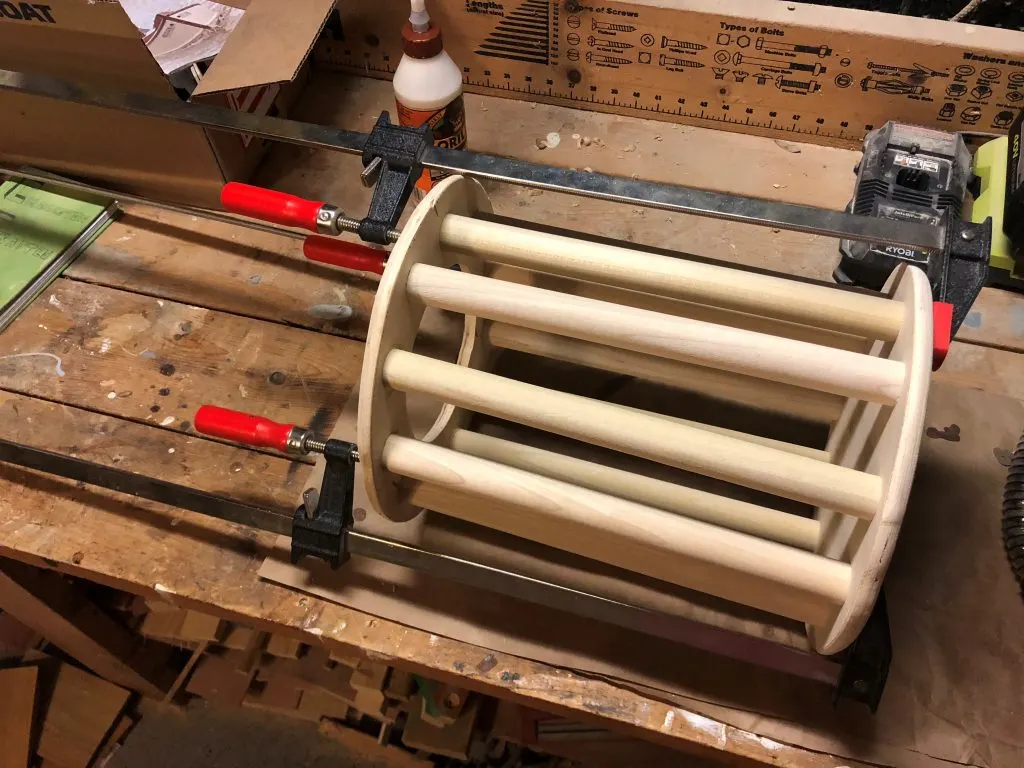 I coated it with the same Bleached Blue Varathane stain as I used for the DIY wooden playpen we built, sealed it and it was ready to go.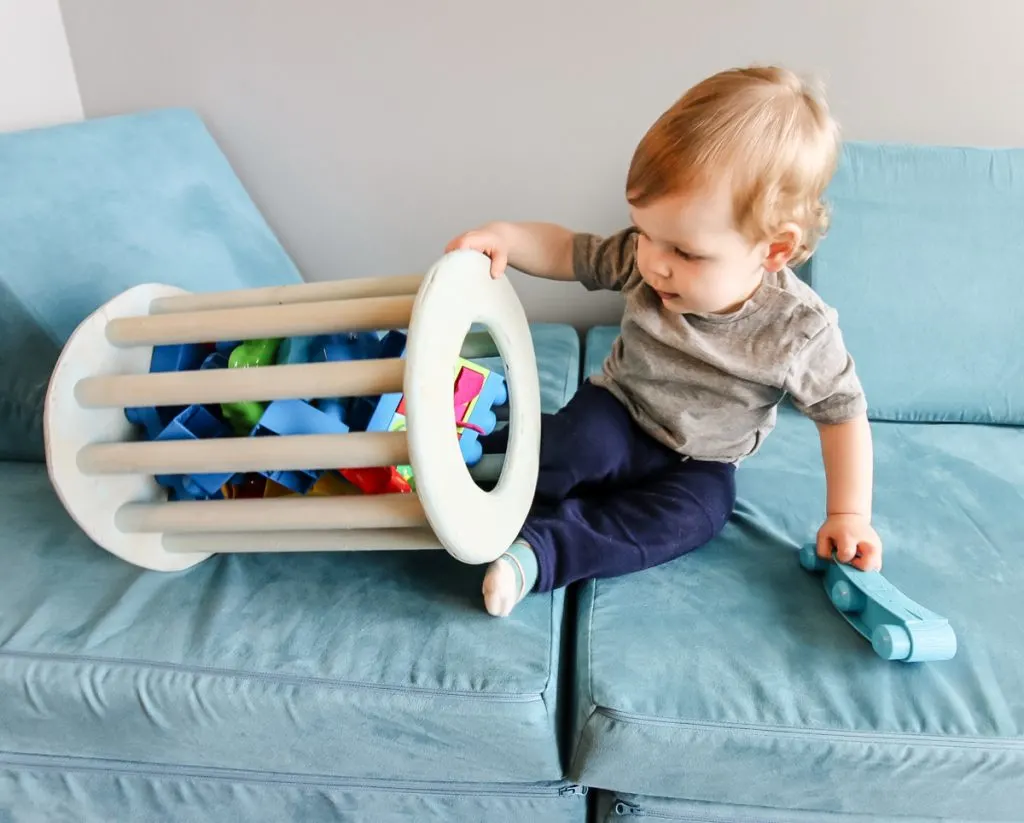 So far, Luke has loved playing with Mega Bloks holder. It has become an extension of the blocks. He pulls the whole thing over and dumps out the blocks and loves rolling the container around.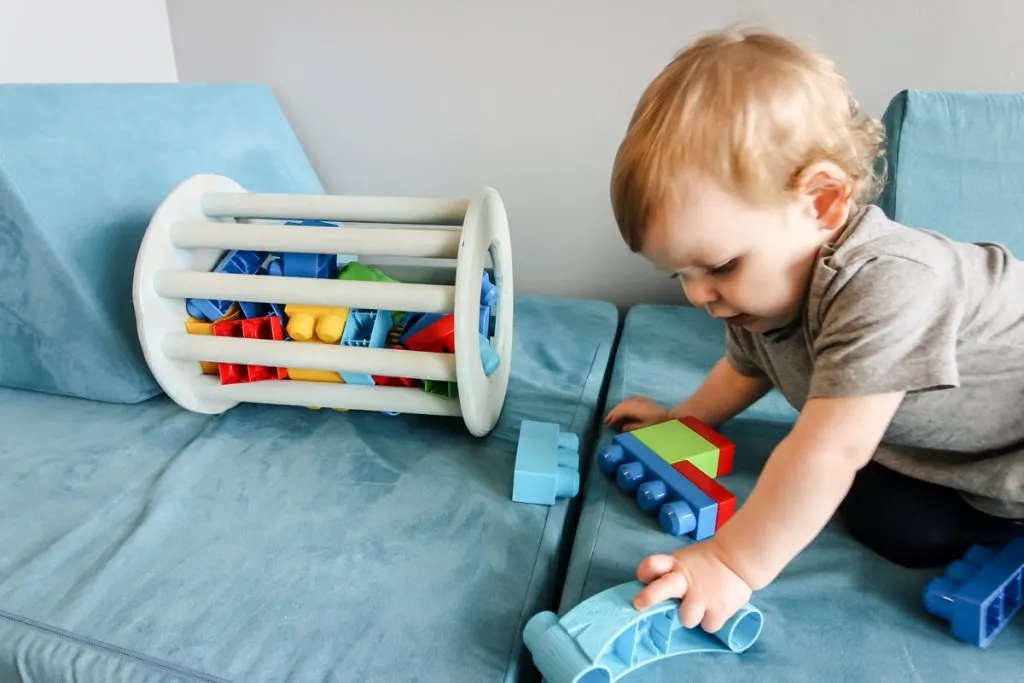 This is a much better storage solution than the ratty old bag and reminds him more that they are even there.
What nifty storage solutions have you made lately??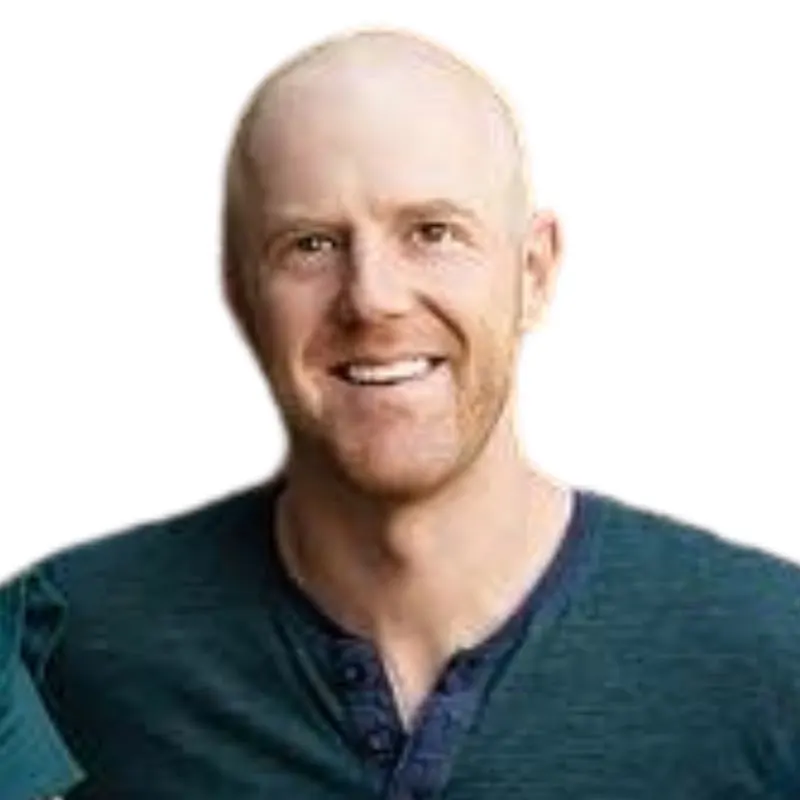 Hey there, I'm Sean, the woodworking enthusiast and builder behind CharlestonCrafted.com! Since 2012, I've been sharing the magic of turning raw materials into beautiful creations. I love teaching others the art and satisfaction of woodworking and DIY. I try to inspire fellow crafters to make something extraordinary out of nothing at all.