When it comes to wedding planning, at least for me, some things you get creative with, and some things you copy straight off Pinterest. But that's what Pinterest is for, right? Sharing really cute, "unique" ideas? Have you ever noticed that some things that you see all over Pinterest, you never see in real life? That's how I feel about this table number idea. I think it's sweet and adorable, and all over Pinterest, but I've never seen it done at a wedding that I've been to (and we have been going to a lot of weddings lately!). So, I'm hoping that my non-wedding-planning-Pinterest-obsessed guests will have no idea that we didn't come up with it ourselves.
The idea, of course, is to have each table number feature a photograph of the bride and groom at that age. So, table one, age one, table two, age two, and so on. I think it's cute and sweet and Sean dug the idea, so that's what we did.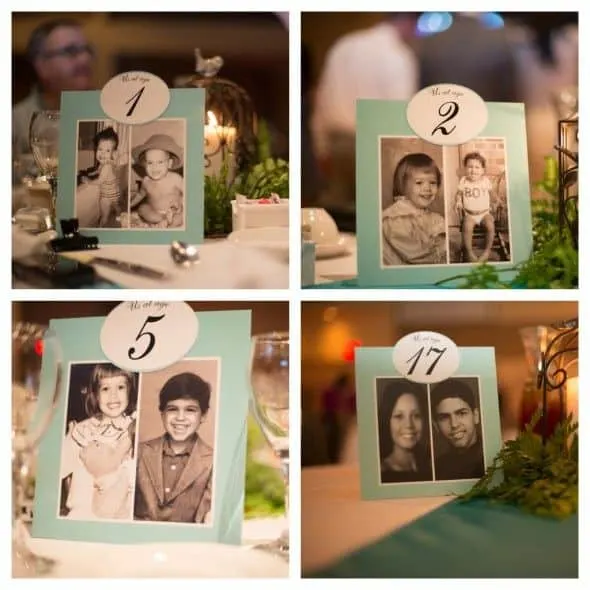 Image via: Rustic Wedding Chic Photo by: Jordan Weiland Photography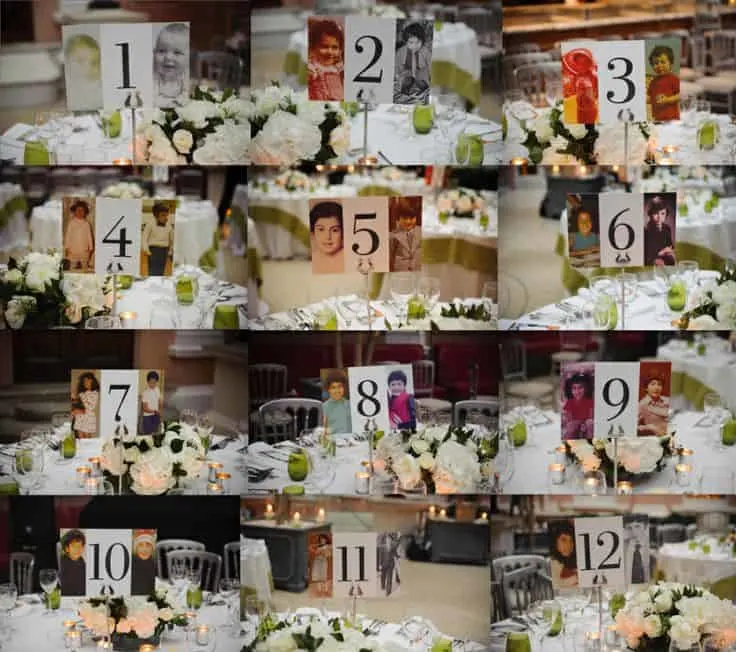 Image via: Smashing the Glass Photo by: Mark and Marianne Earthy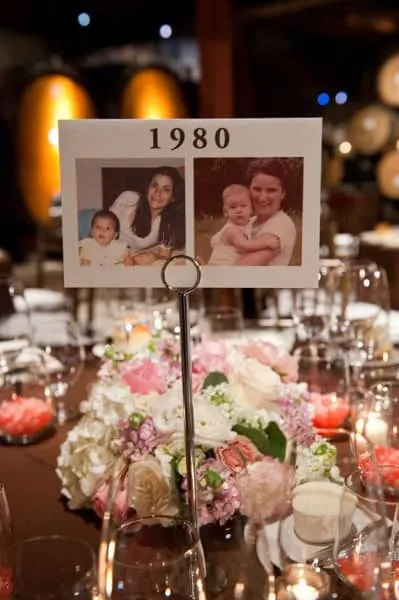 Image via: Style Me Pretty Photo by: Michele Beckwith Photography
This did require a touch of planning. We spent trips home over Christmas and Thanksgiving nostalgically digging through tupperware bins full of old photographs, laughing and trying to find the perfect picture from each year of our lives. This process itself was a lot of fun and led to a lot of funny stories being told. I highly recommend it, even if you don't have a plan for the photos.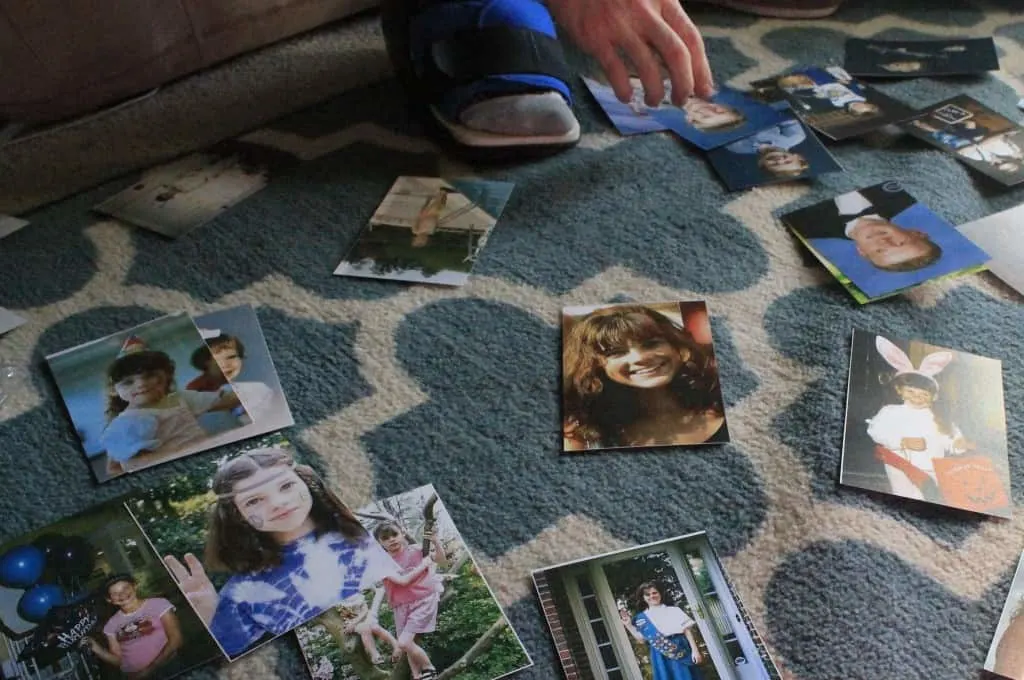 Whoever sits at tables 1-6 gets some pretty cute photos of us, but starting at age 7, things get awkward. 13 is particularly hilarious, in my opinion.
Sean then made copies of each of the pictures that we planned to use. We then framed them on either side of an Ikea Tolsby frame. Once again, not super creative, but I'd venture to say that they are popular for a reason. They are 99 cents each, sleek and white, simple to assemble, easy to buy in bulk, and can hold two photos.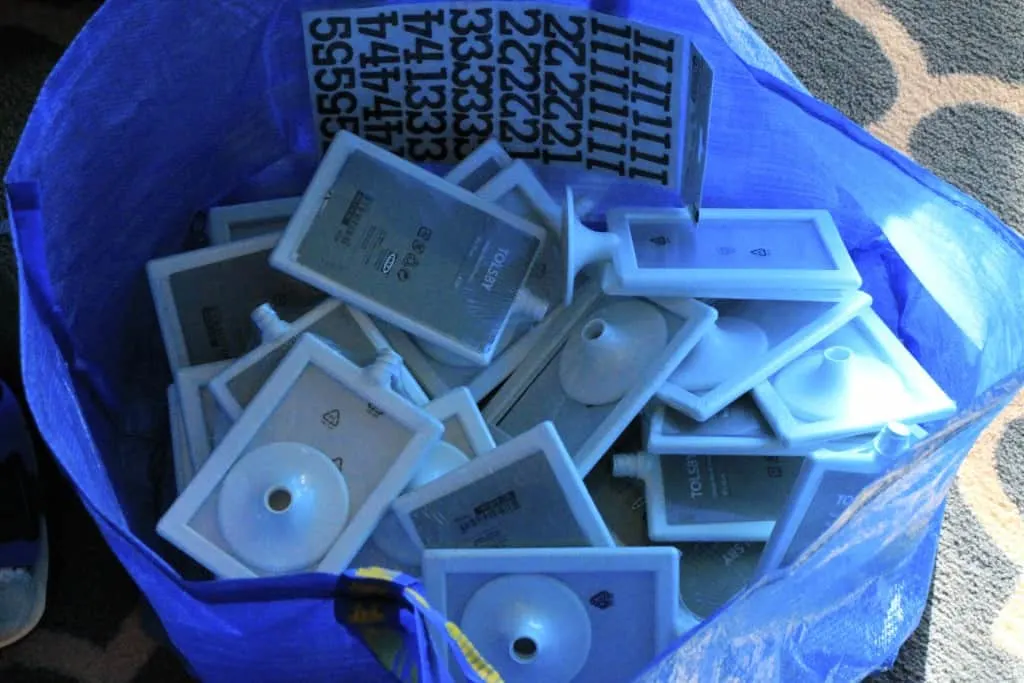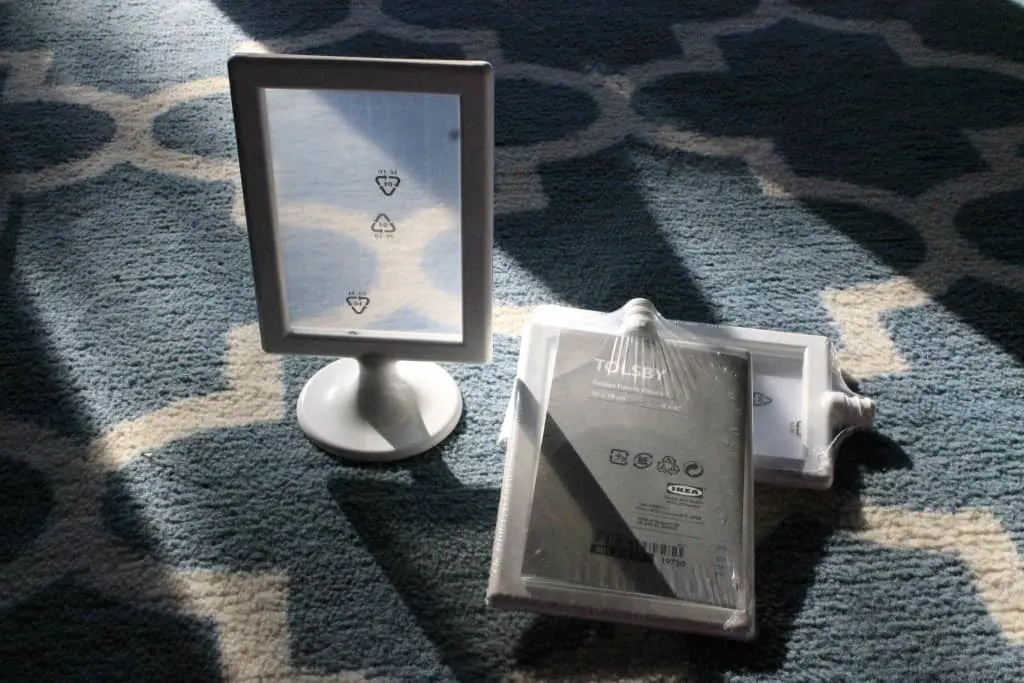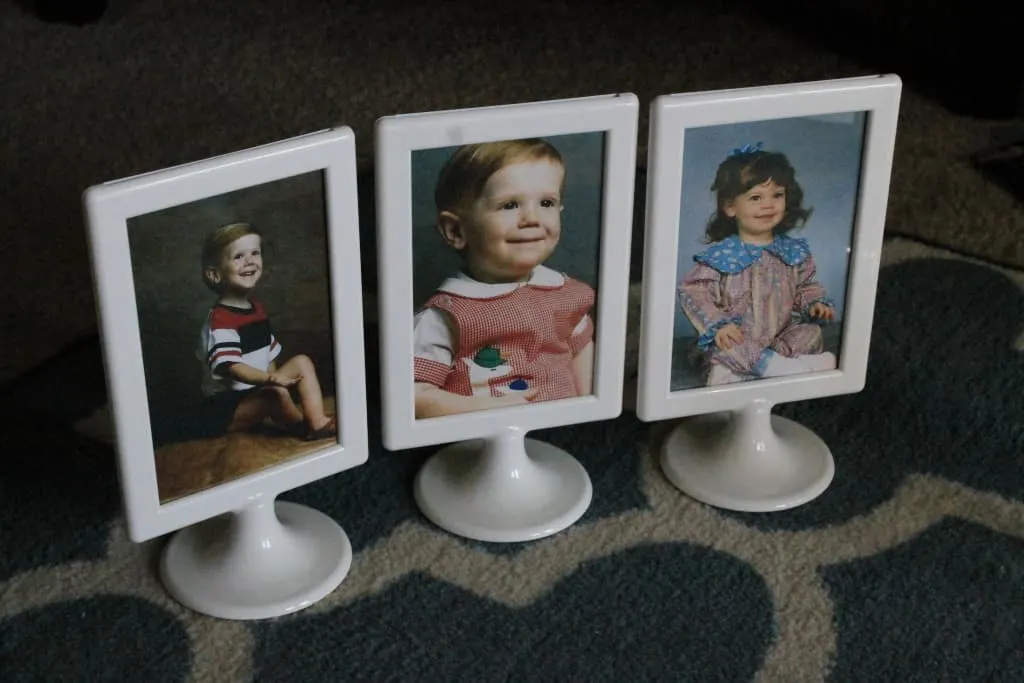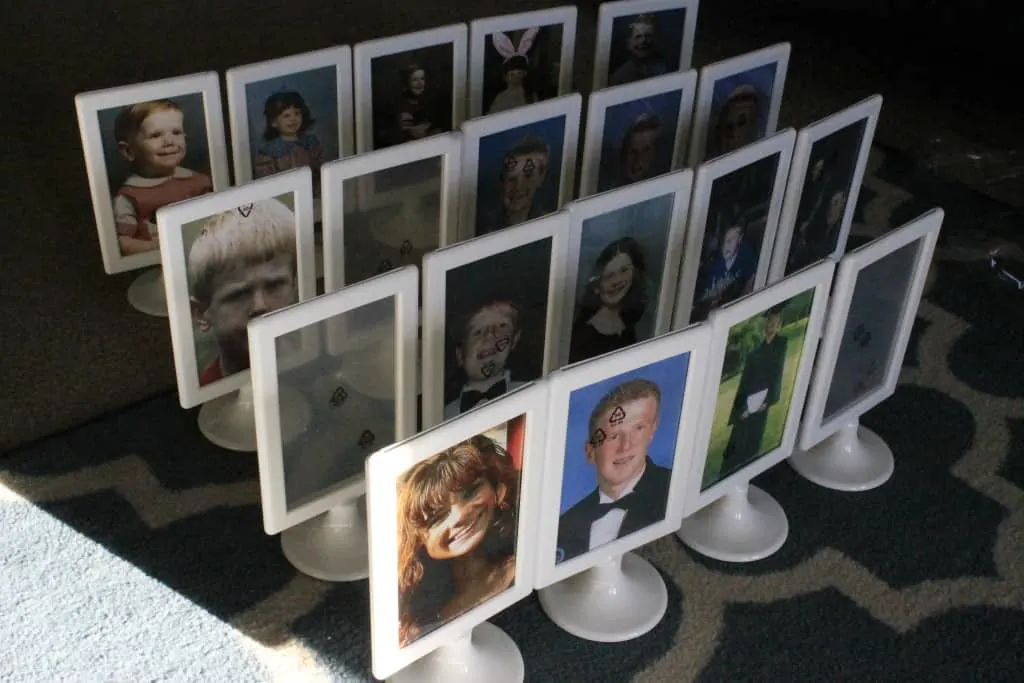 We finished off the look with black "thickers" thick stickers (from Michael's) indicating the table numbers. We simply stuck them on the bottom right corner. Simple, but so sweet.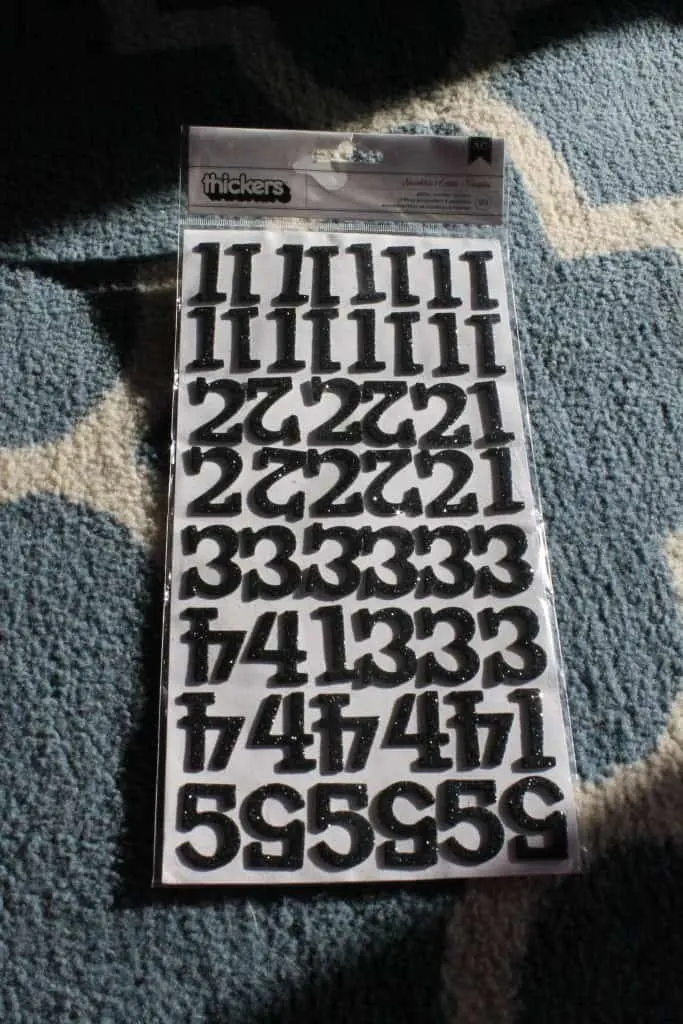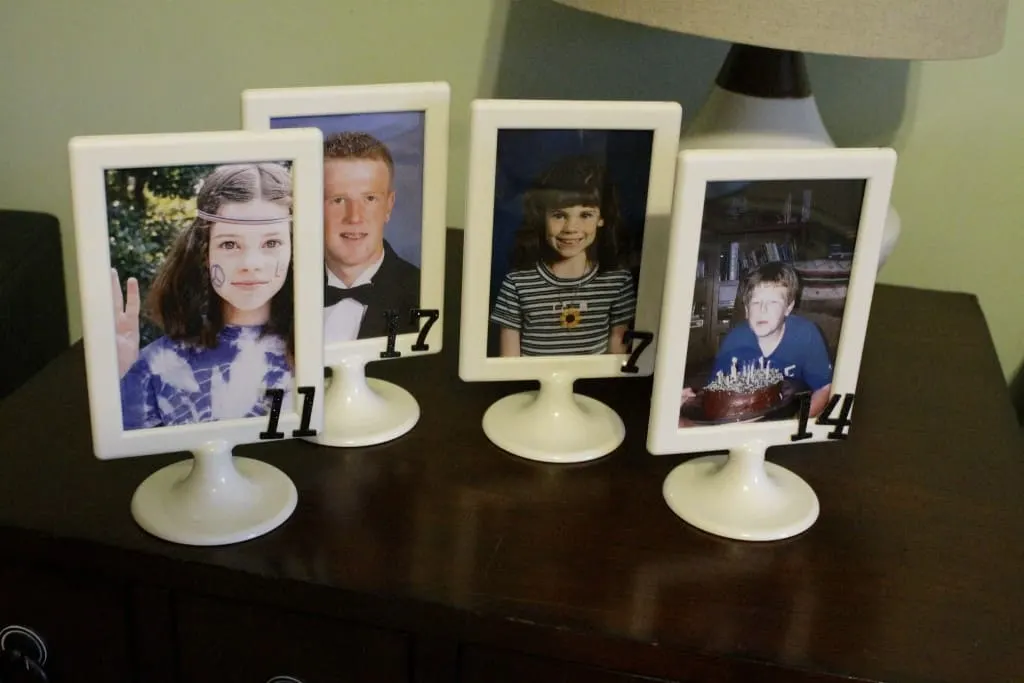 I love our table numbers and hope our guests will, too!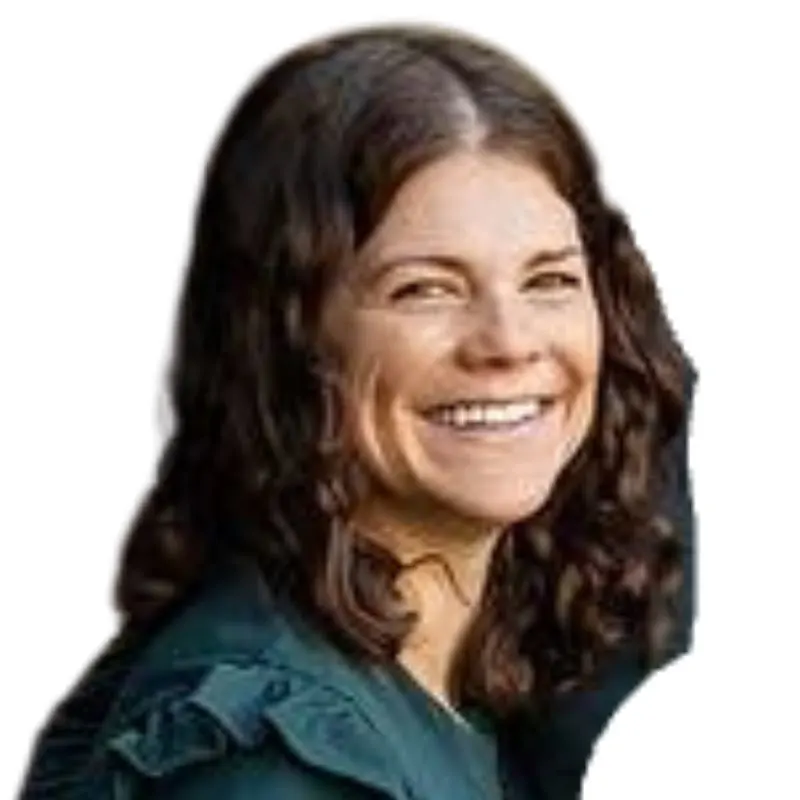 Hello, I'm Morgan, half of the creative force behind CharlestonCrafted.com! With a passion for DIY that dates back to 2012, I've transformed three homes and now I'm dedicated to helping others craft their dream spaces. Let's turn your house into a home together!