I am a self admitted hoarder. I hang on to things way longer than I should and collect things in droves. Sean hasn't called Hoarders on me yet, but he does have to keep me in check to be sure that it doesn't get to that point.
One of my favorite things to hoard is sea shells. I know, I live at the beach. And I see tons and tons of shells every summer. But I have trouble fighting the urge to collect, clean, and save them. Sometimes, when I'm walking down the beach, I will try to pass by a "good" shell without picking it up and I just feel a pull to go back and get it. I know, obsessive.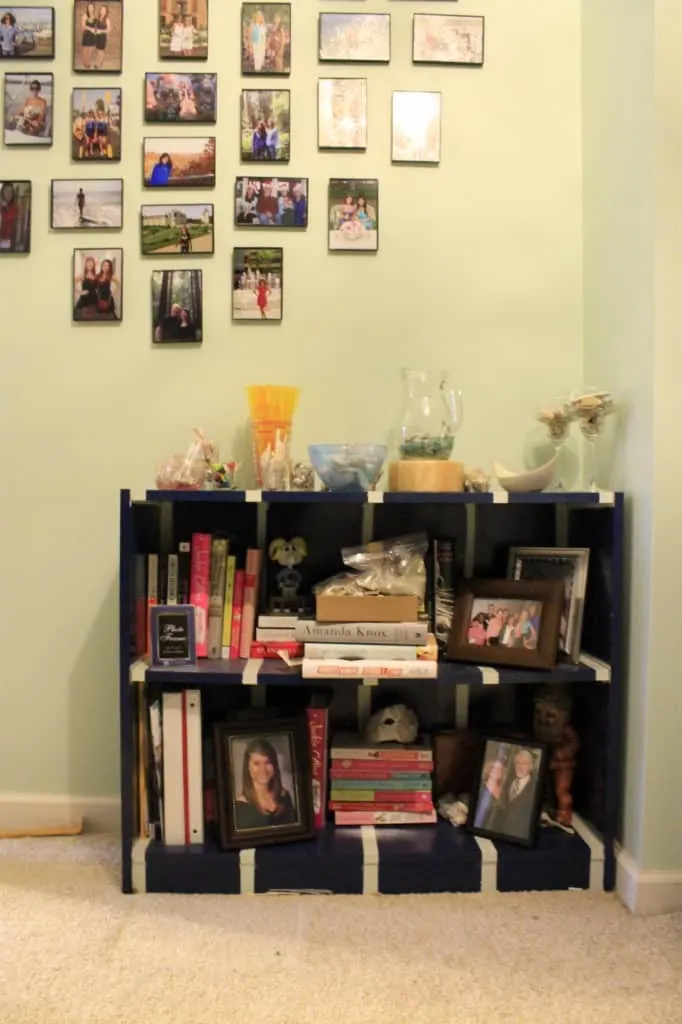 But, I'm trying to put my collection under control. We used up a lot of cool shells when we made our seashell frame gallery wall. But, I wanted a way to collect and display some of my favorite shells in a way that could accommodate a growing collection.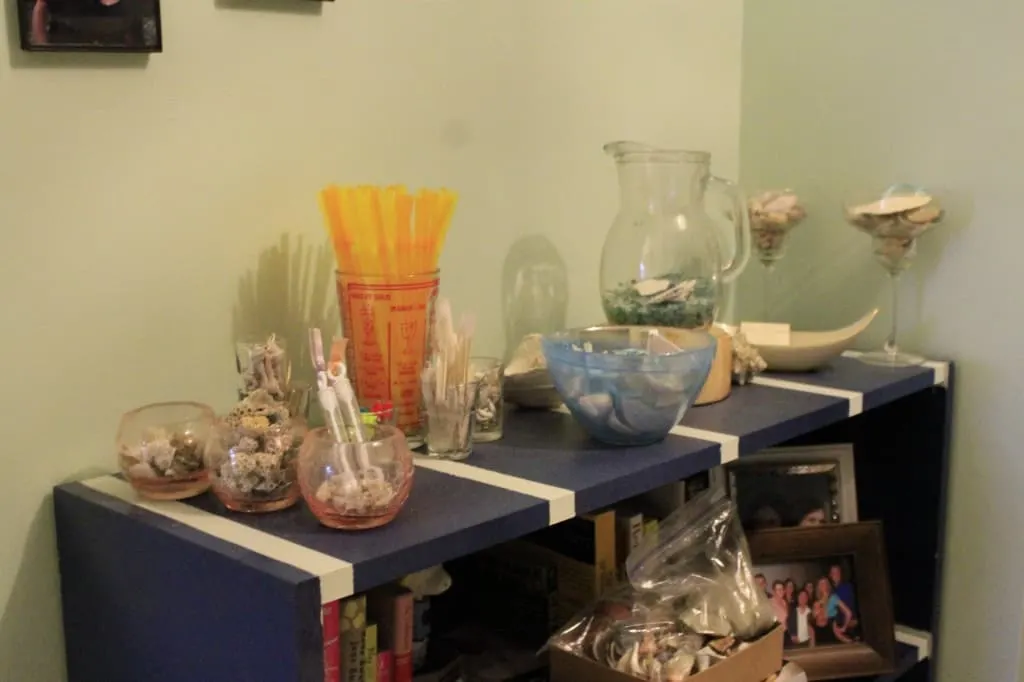 I decided to update the top of our dining room book case to be a shell display. We used to have a bar cart here but swapped it for this bookcase (that Sean painted) after getting the new entertainment center.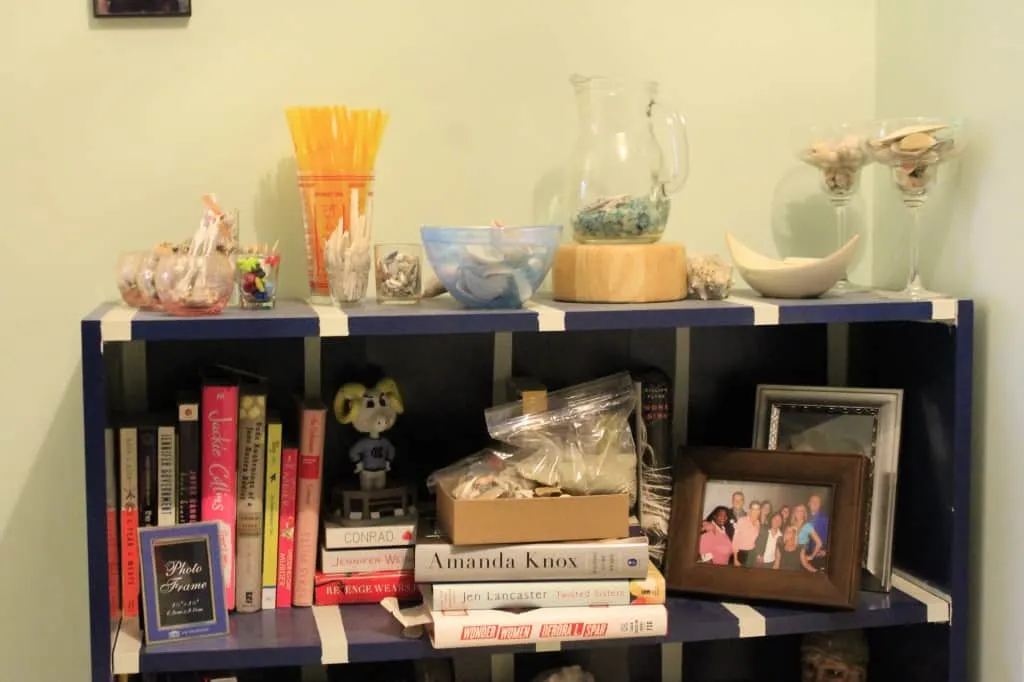 It was already holding a lot of shells, but they were not well organized. I had the idea of making a sort of "candy bar" shell display. So, I picked up 3 apocathery jars from Homegoods. They were less than $15 each. I put them on top of the shelf with a plain glass vase (that I already had – they are often at thrift stores) on either side.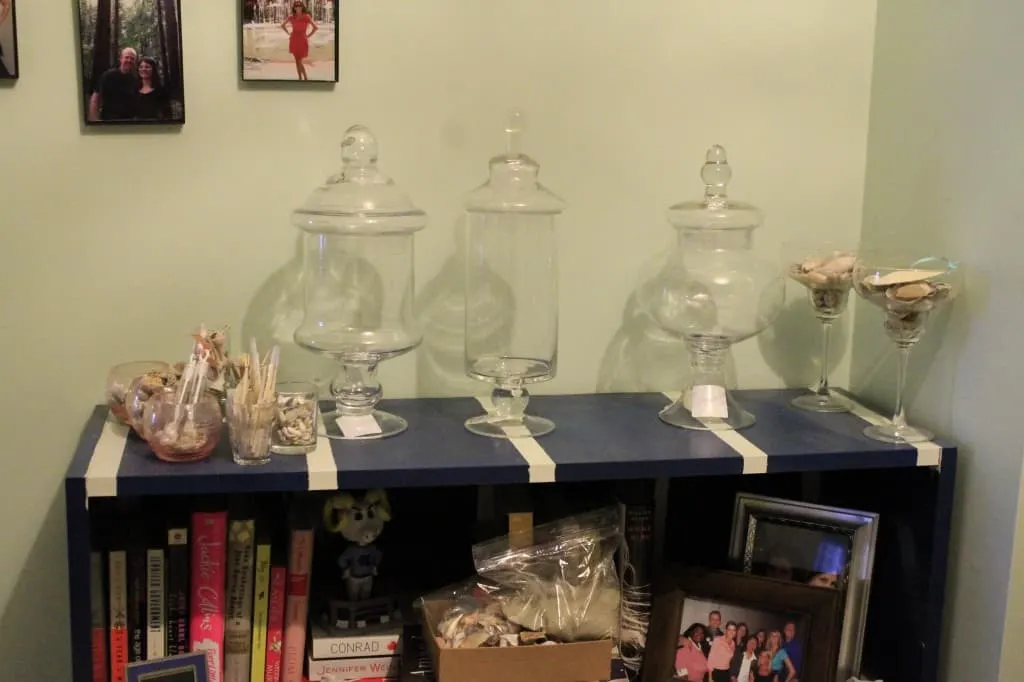 Then, I filled them with shells that we find a lot of.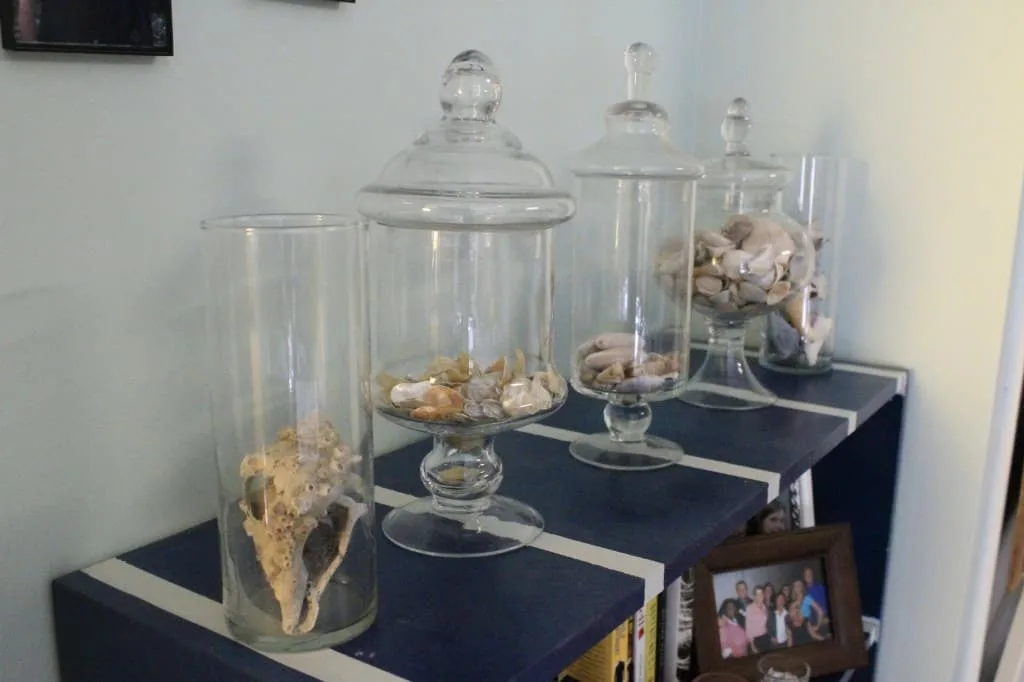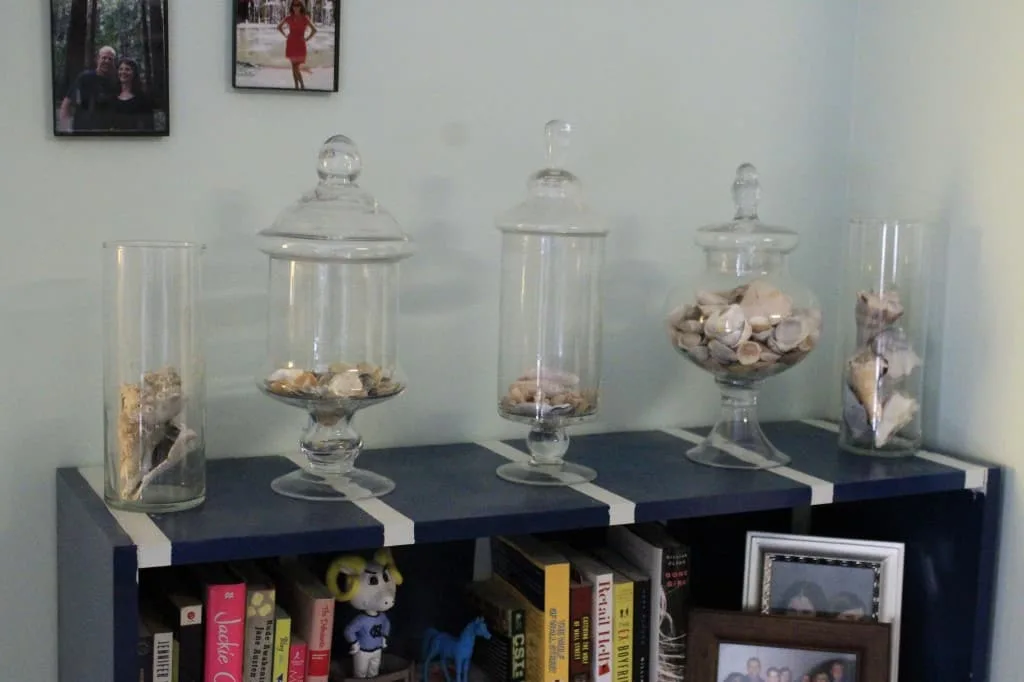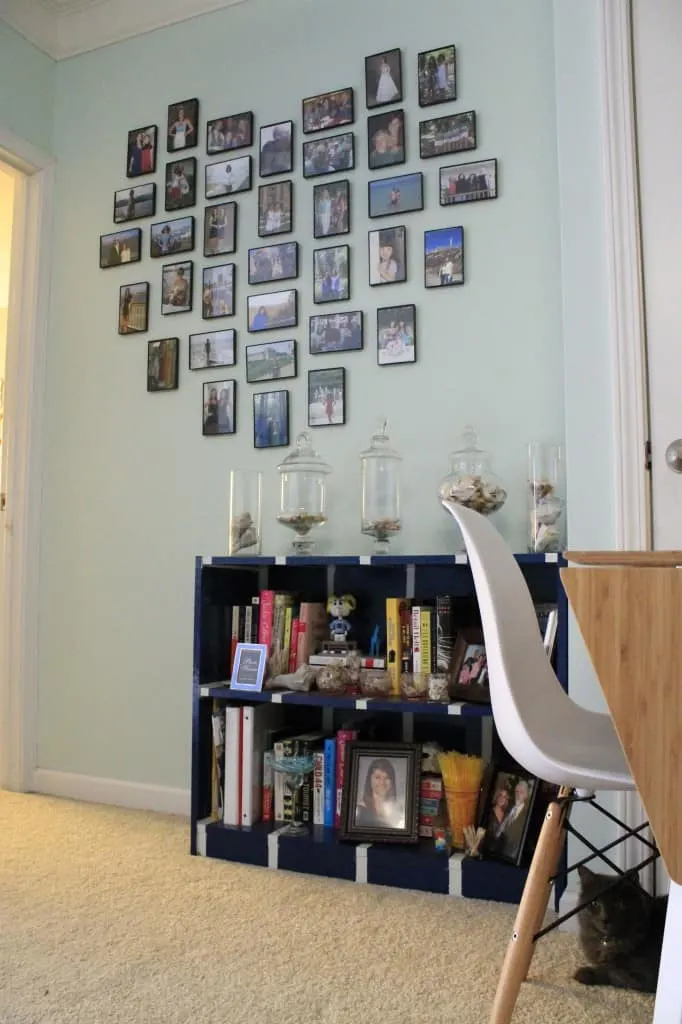 I love it!
Now I have to decide what to do with the other shelves. Books? Frames? More shells? I have to find the right balance.
How do you display your collections?