We already shared our Engagement Photoshoot with you. Now, here's what we used the photos for! After a LOT of debate and Photoshop time (sorry, Sean) we decided to abandon my original Save the Date idea (a watercolor map) and go instead with engagement photos. Honestly, they were too good not to share them. We decided to make a mini-collage of 3 of our favorite pictures, plus the wedding logo that Sean designed in photoshop. It's really simple, but we just wanted the pictures to stand out.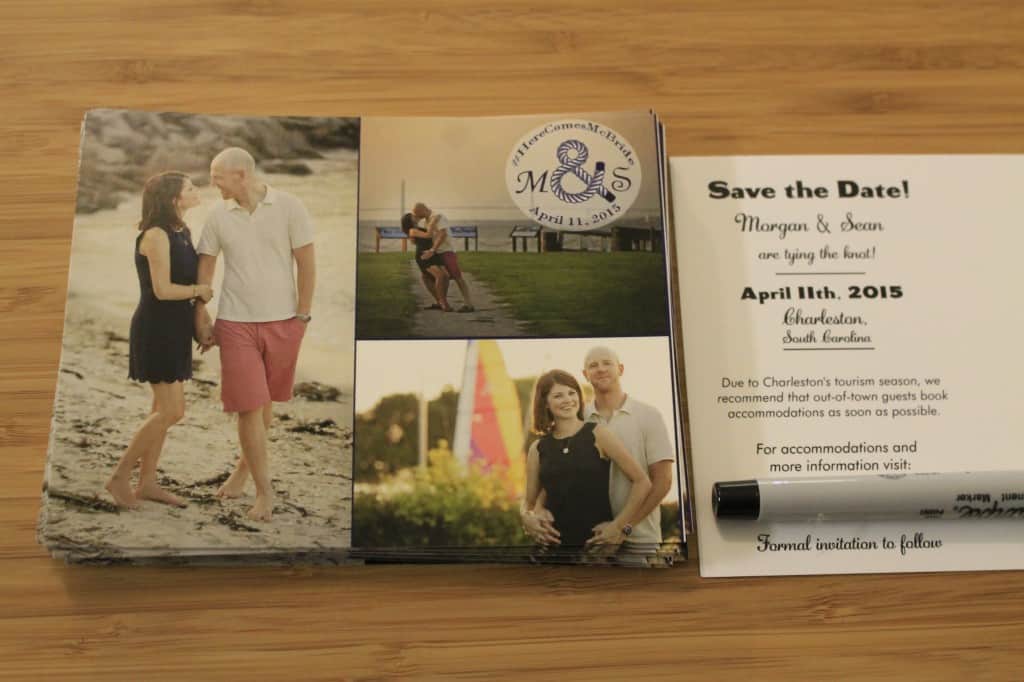 We ordered them from Vista Print. Tip: order post cards from the business marketing section and not the wedding section. They are significantly cheaper. We got 100 cards for less than $20, including our message printed on the back. Make sure you use Ebates (4%!) and Retail Me Not (free shipping!)! We saved a lot with cash back and coupon codes. Plus, my dad gave me a roll of postcard stamps the last time I went home. That made postage free to me! (Thanks Dad!) So our total out of pocket cost was $16.99 (plus 68 cents cash back). That's way under the $100 that I originally budgeted.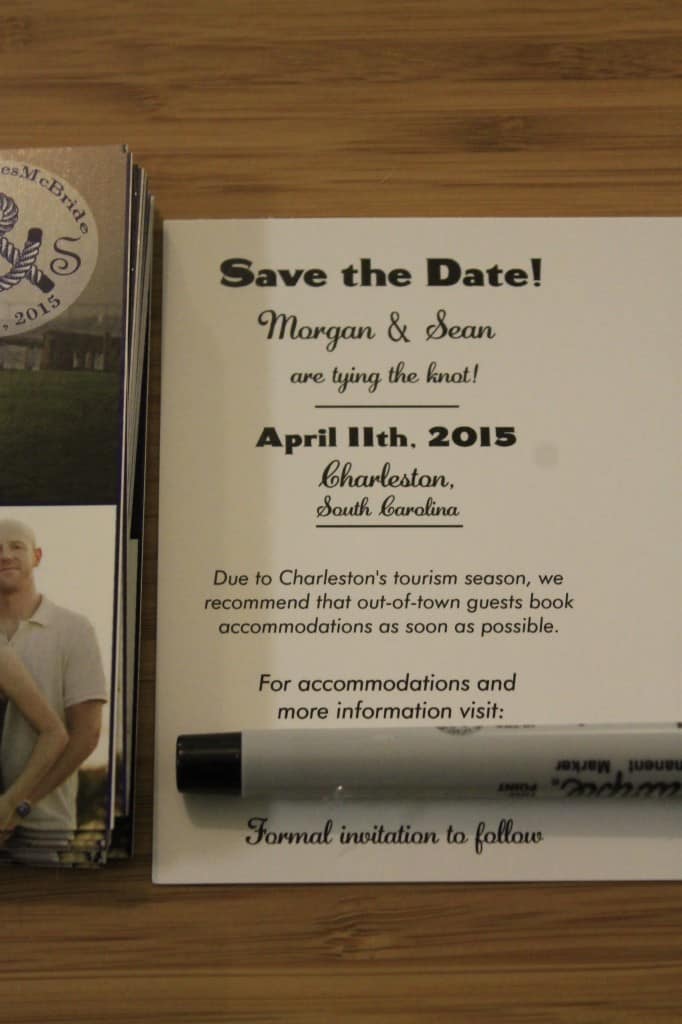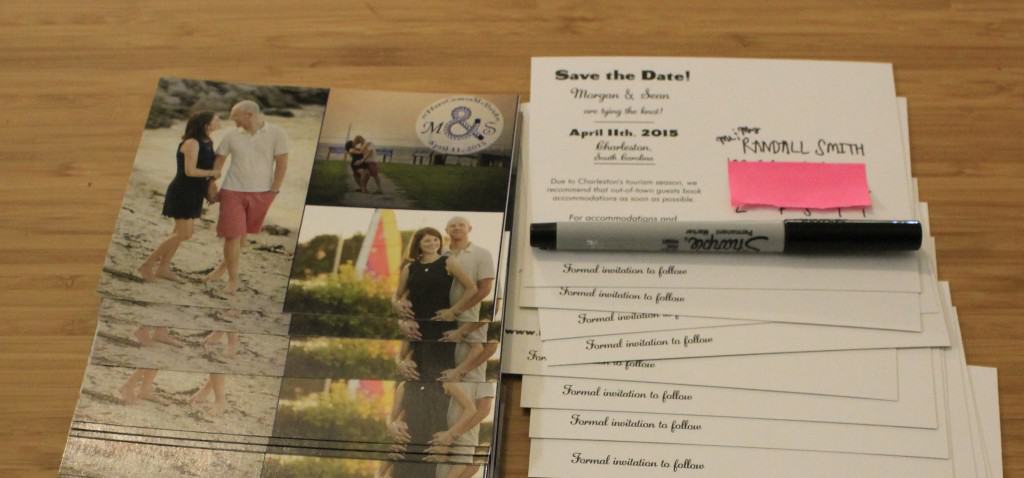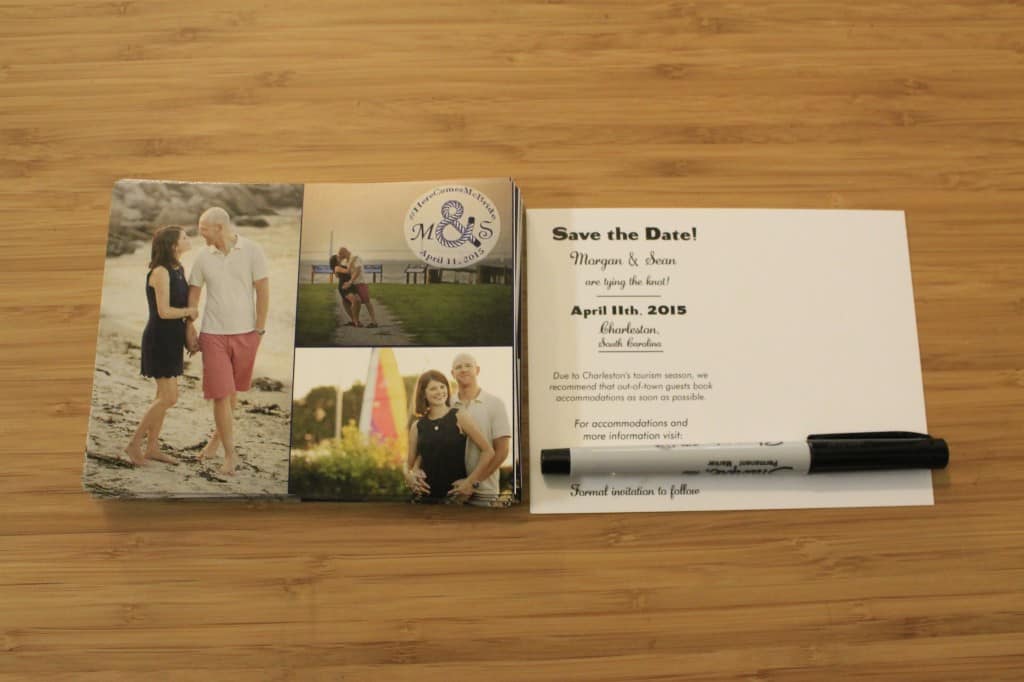 We hand-wrote addresses and used a stamp that we got made (2712 Designs, $22.50 (less Ebates cash back) via a Groupon) for our return address. we plan on using this for all wedding mailings AND in the future, so I'm not including it in our wedding budget.
I am so glad to send these out! We have recently had several people comment to us or our parents that they don't know anything about the wedding yet. Well, it's 8 months away, and we've told anyone who's asked the date, but we are glad to officially get some information out there.
The final thing that we used the photos for (so far!), and that we used the postcard save the dates to direct the guests to, is our wedding website. I was adamant about building a custom site (and not using The Knot or Wedding Wire). I really wanted to use our custom URL and have a more personalized site. After spending a week with a free trial of each Squarespace and WeddingWoo, I settled on Wedding Woo. They were priced about the same (we ended up paying just under $50 for a year) but I found WeddingWoo's interface to be much more user friendly. Plus, they have a widget that shows all Instagram photos tagged with your hashtag! That made it an easy decision.
WeddingWoo did not come with a custom URL but they made it very easy to link to one. We were able to get ours for free via Blue Host (since we have a package with them that we run this site off of already). If you don't already have a URL, they are very inexpensive through Blue Host or Go Daddy.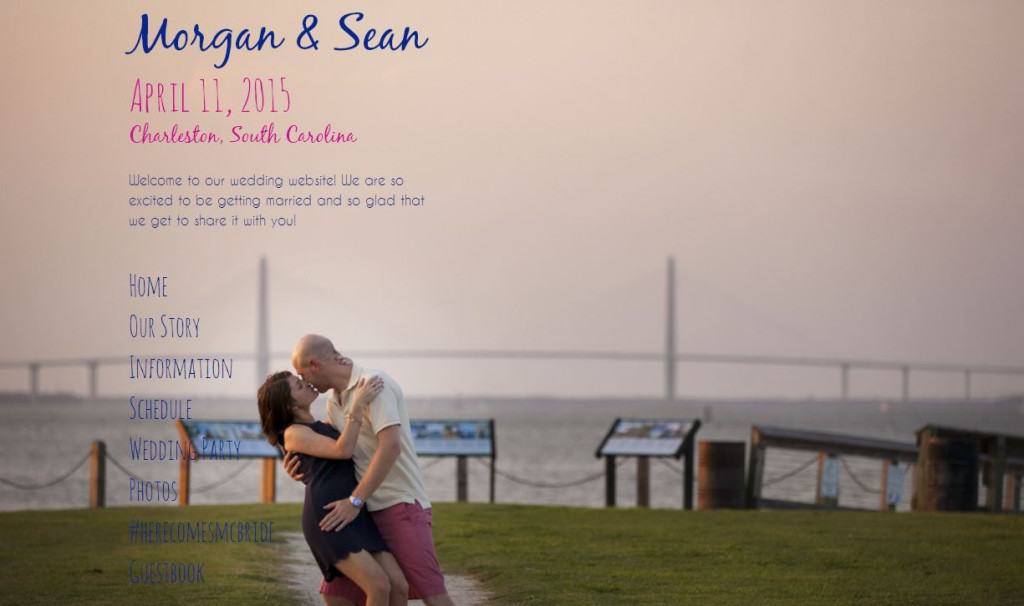 We got to use one of our wedding photos as a site background. It was so hard to choose! We wanted something more zoomed out and landscape, and ended up picking the one we did because of where we were placed in the photo and how it lined up on the page. And it's an awesome picture!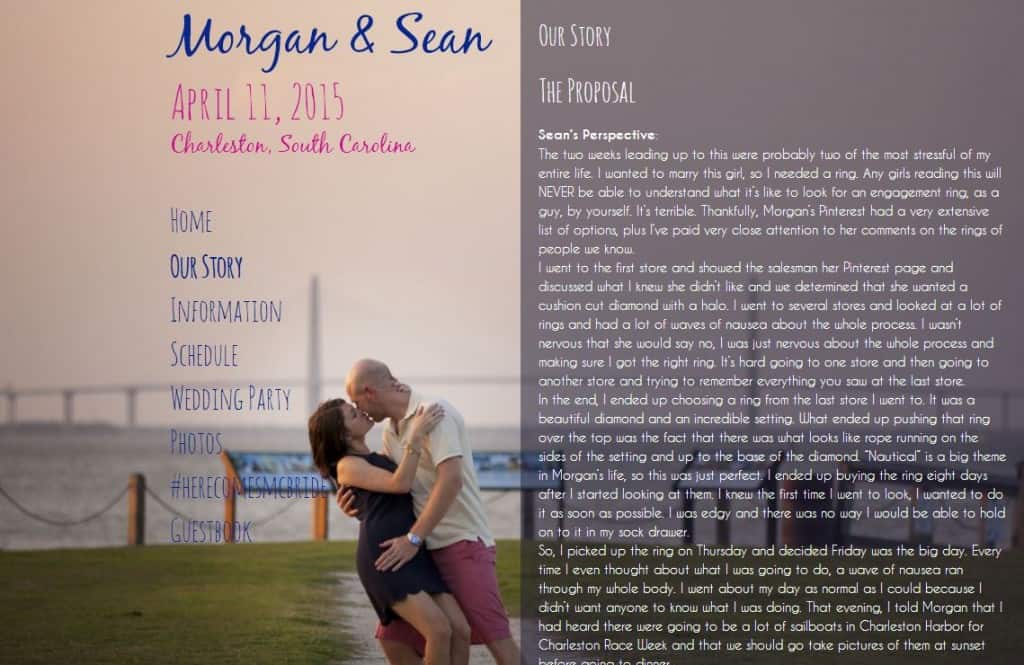 We included additional engagement photos as well as photos from lots of fun things we have done together in the "photos" tab. We also have tabs for accommodations, the wedding schedule, the bridal party, our engagement story, our wedding hashtag, and a guestbook.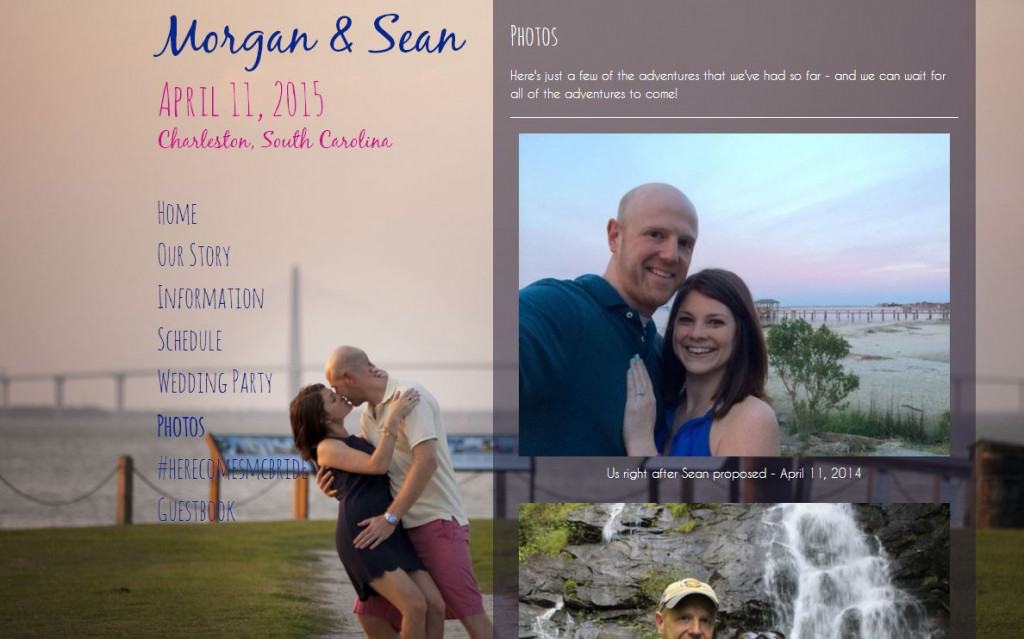 I'm so excited for all of this to be coming together! My next photoshoot will be my bridal portraits and that won't be until spring. Until then I am just excited to get my heels in on some DIY and décor planning!