I was so very very excited to register at West Elm. The maid reasons for that were:
West Elm is my very favorite home décor store
We don't have a West Elm in Charleston, so it's always a treat to visit
I wanted to register for some fun things that really show our personality (more than just a toaster or a crock pot)
Did I mention that I love West Elm?!
West Elm only very recently started a registry system, and I am so glad you did. Their décor is unique and beautiful and at a good gift-giving price point. Some things are a little more than we might usually spend, but I think they are perfect for a wedding registry.
I was fully prepared to register online (see #2 above) but we actually headed up to Chapel Hill for a wedding last weekend and decided to stop by the Southpoint store while we were there. I was slightly nervous because of the kind of bad experience we had registering at Bed Bath and Beyond, but Sean is such a touch-and-feel kinda guy, he really wanted to see things in real life.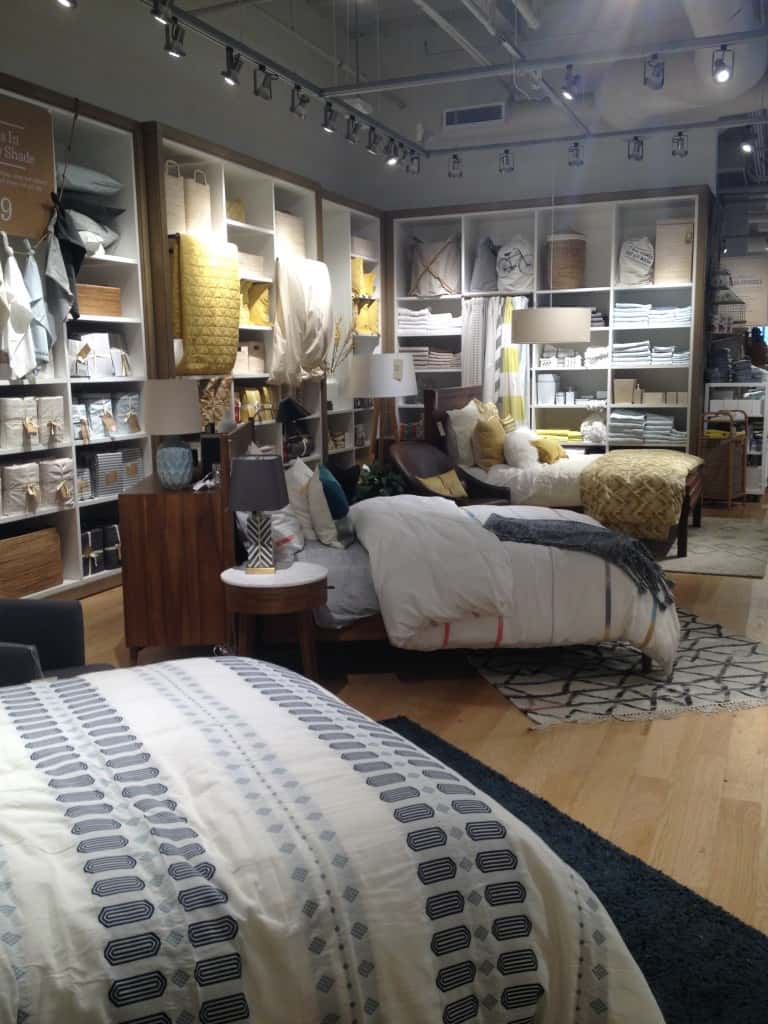 This experience was so very different, and ten thousand times better than our last (at BBB). First of all, while there was an associate who helps you register, she didn't follow us around. She said hello, and then helped us if anything didn't have a tag, didn't scan right, or if we had any questions. It was SO nice to not have anyone breathing down our necks and to be able to just have a fun, couple-y time.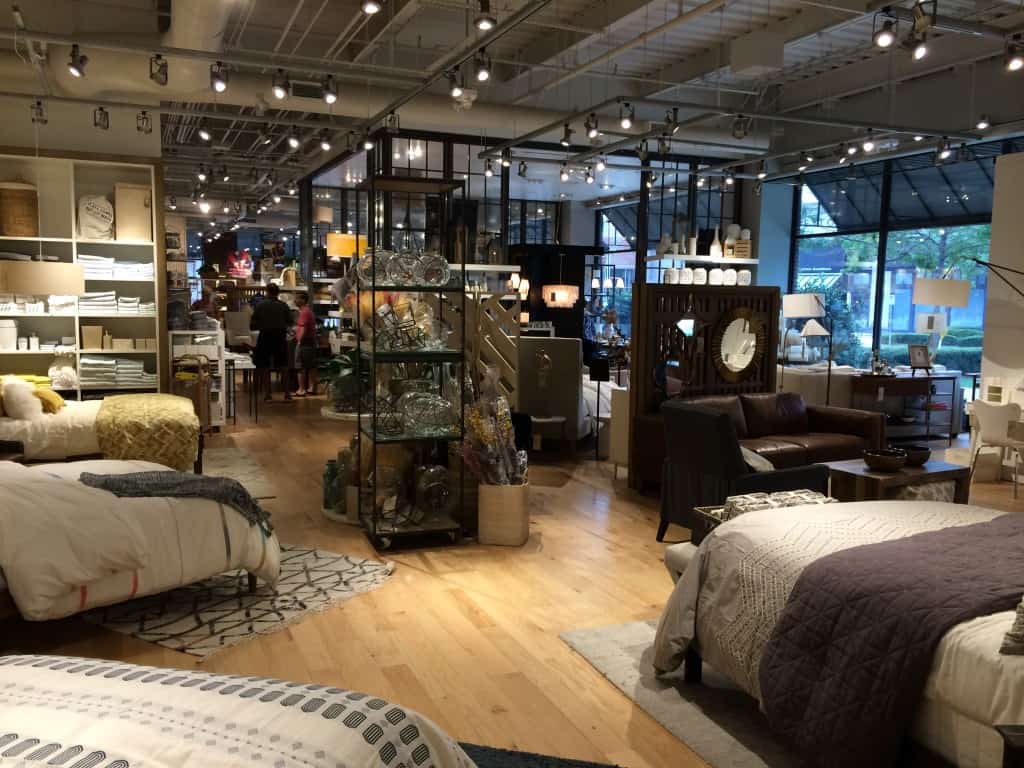 Second of all, we got to do the scanning! A cool thing is that West Elm doesn't have scanning guns, but instead has a scanning app for your phone. This was super easy and convenient when paired with their free wi-fi. Sean downloaded it to his iPhone (mine is so sadly too full to download any new apps) and we scanned with that. Easy, breezy.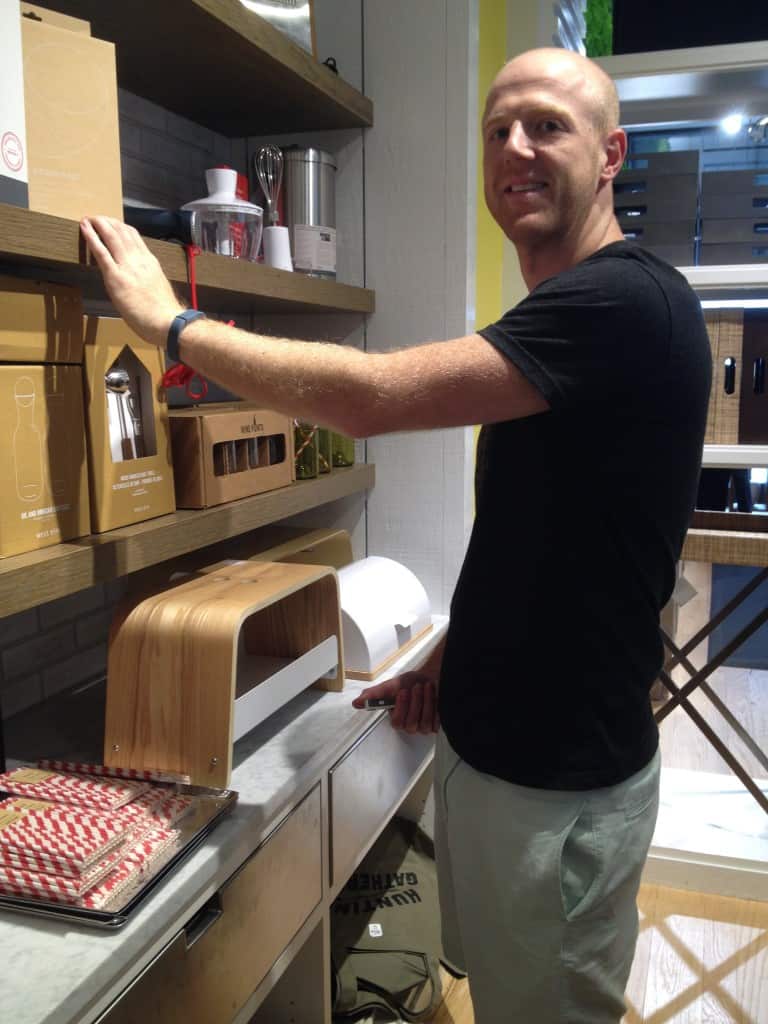 We didn't really have much of an agenda in our scanning, especially compared to my detailed BBB shopping list. I knew that I wanted the gold flatware (so amazing) but otherwise, we just walked around. It was really relaxing and fun, and we ended up registering for about 20 items that we both love, almost all of them under $100. We might add more or edit the list closer to our wedding if things come in or out of stock, but for now we are very happy with our list.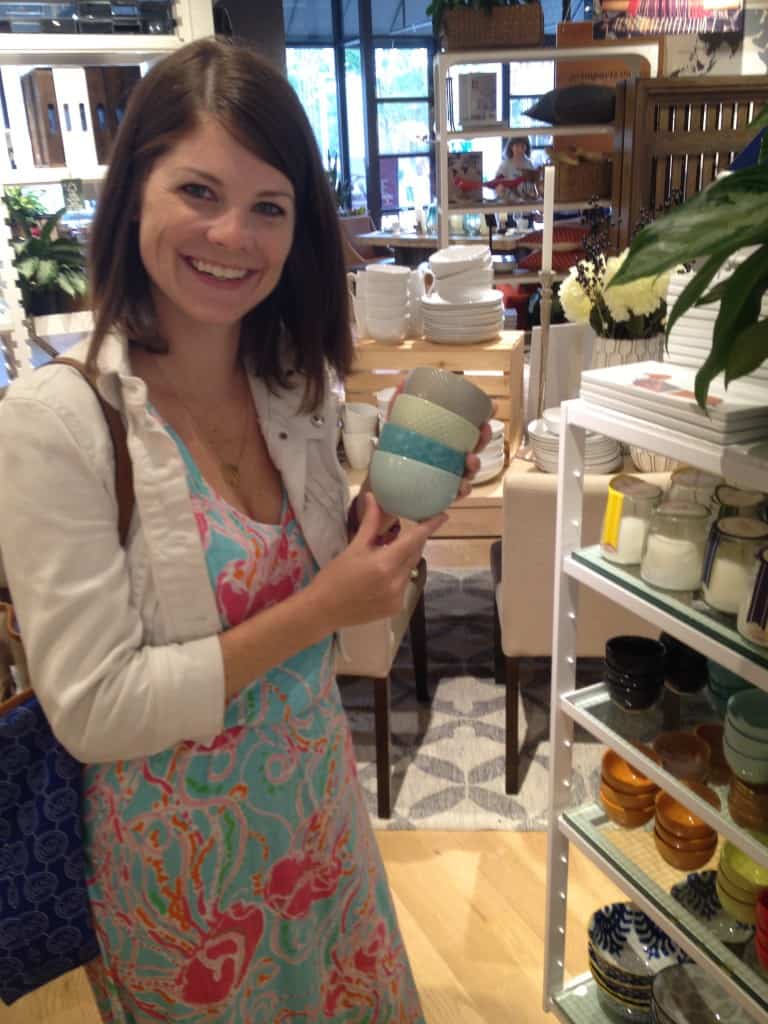 Plus, we get ten percent off everything we buy off our registry for up to 6 months after our wedding. Hello, Henry Sectional.
(Click here for more benefits of registering with West Elm)
So spill – where is the best place you registered?!?
PS – this is not a sponsored post. West Elm has no idea who we are. Oh wait – they did instagram us registering! #famous