Looking for ideas for painting a dresser? I have rounded up a TON of examples of painted dressers to inspire you today!
Ok, so you have an old dresser that you have decided that you want to paint. Now, you need to decide what you want to paint it to look like.
What color? A pattern? Multiple colors? Oh my!
So many decisions!
Here are a ton of ideas for how to paint a dresser. I hope that they get you feeling inspired!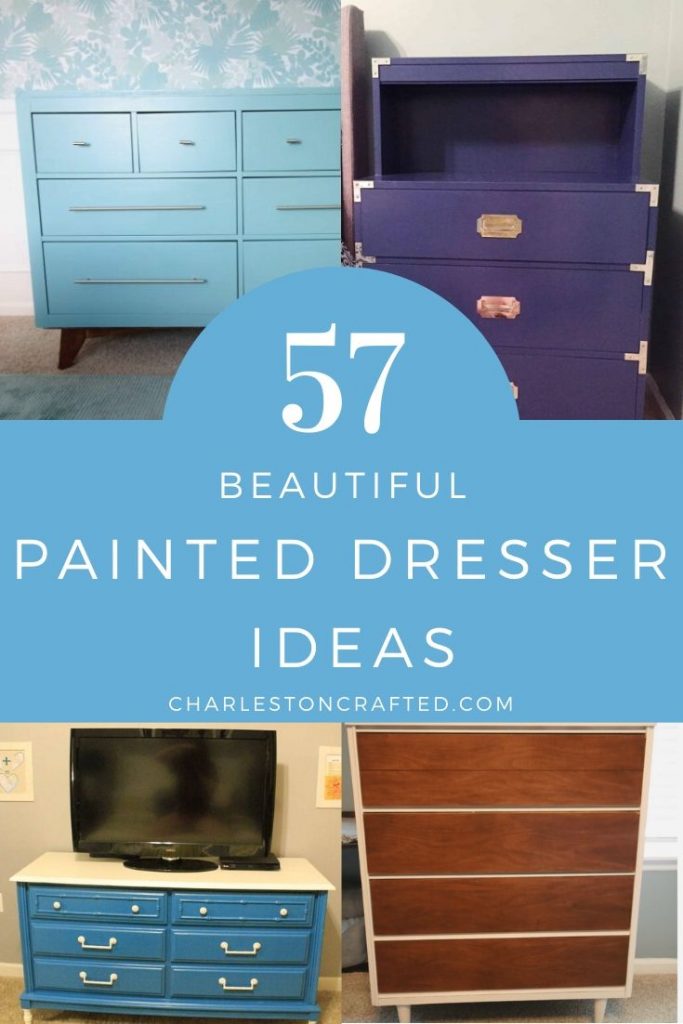 Be sure to check out our complete guide to how to paint a dresser!
Painted Dresser Ideas
Painting a dresser is a fantastic way to give that piece of furniture an entirely new look without spending much money, time, or needing special skills. Here are some great painted dresser ideas!
Facebook | Instagram | Pinterest | Twitter | YouTube