Hello, we are back again with progress on our master walk in closet! As a reminder, we are redoing the closet as a part of the six week One Room Challenge. This week I am excited to share the full demolition and process of getting the closet ready for the new system.
As a reminder: Week 1 I shared our vision for the space and Week 2 I shared how I designed our system in Excel.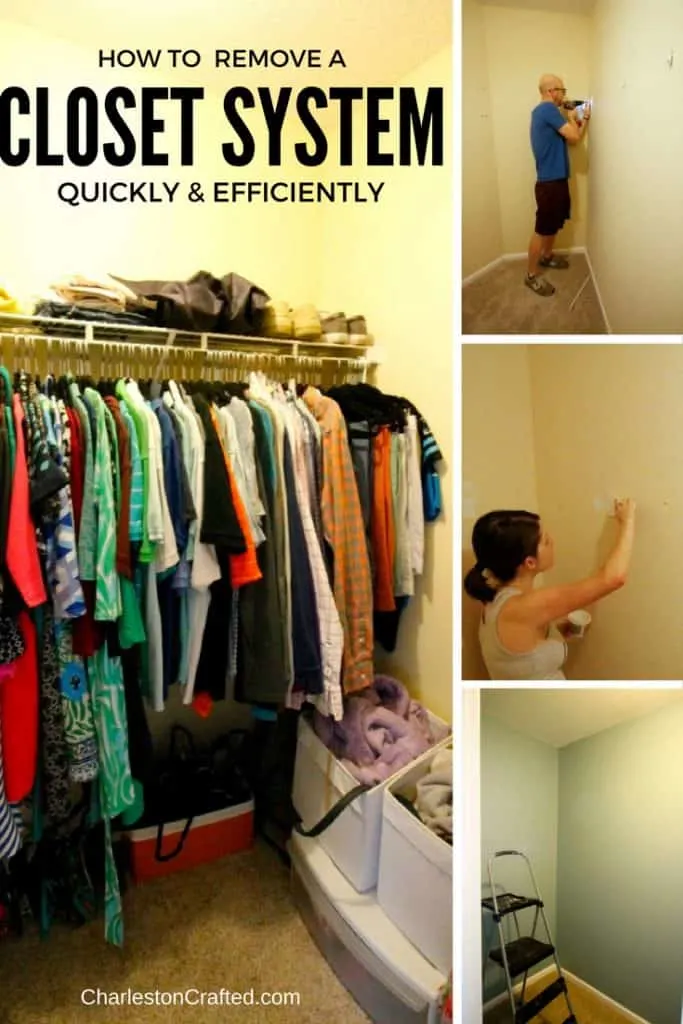 Here is the total closet demolition process: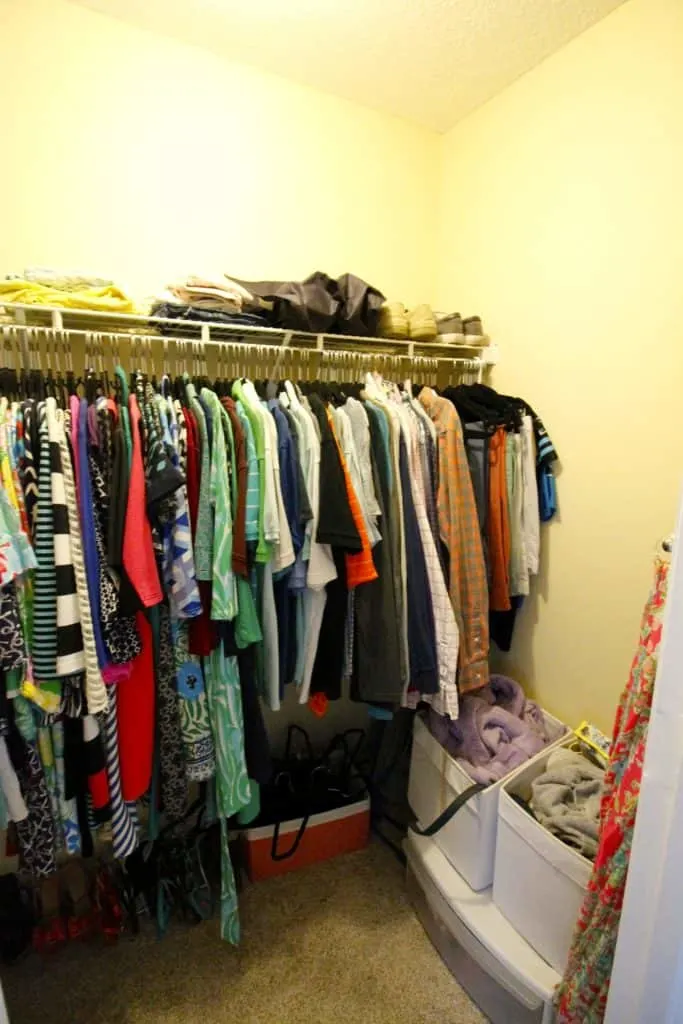 Remove all of the clothing from the space. We left it on the hangers and took it to the guest bedroom. It was, ummm, a lot. This is a great time to purge clothing as well!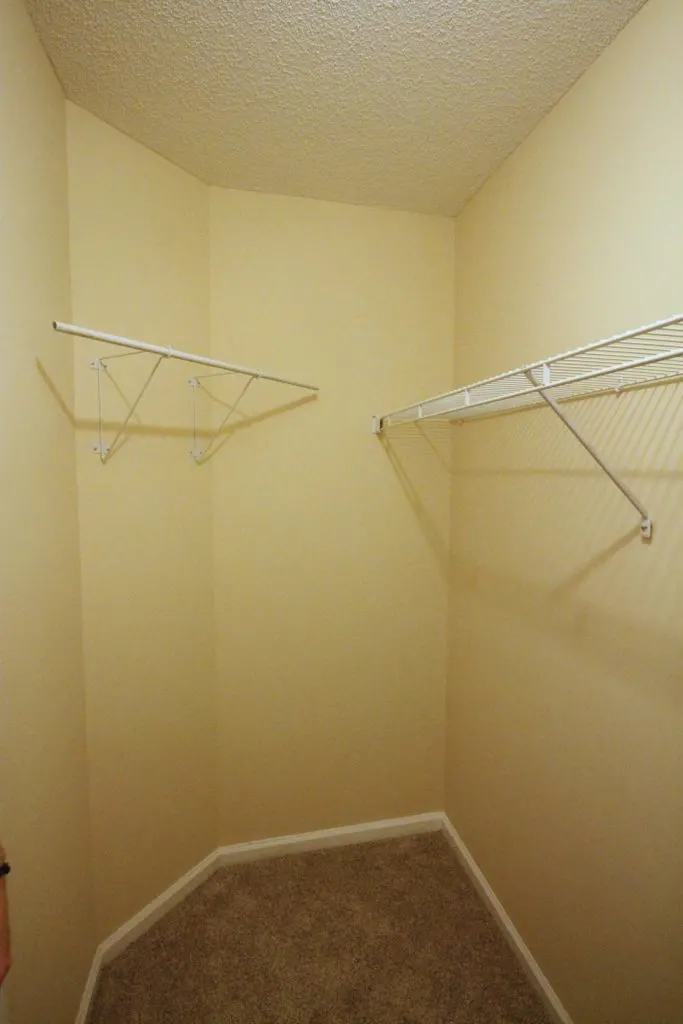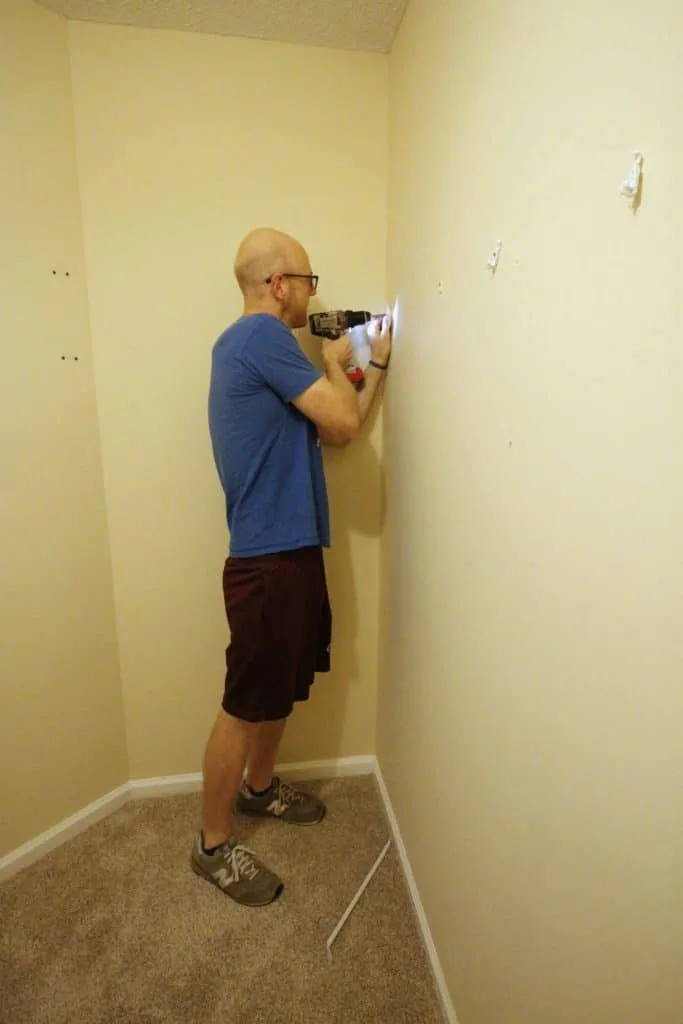 Remove the existing shelving. For us, this involved using a drill or screwdriver to unscrew the metal brackets from the wall and then popping out the shelves. There were also plastic anchors in the wall that I yanked out with needle nose pliers. Any shelving that you take out I really suggest trying to take to your local Habitat ReStore or similar so it doesn't go in the landfill!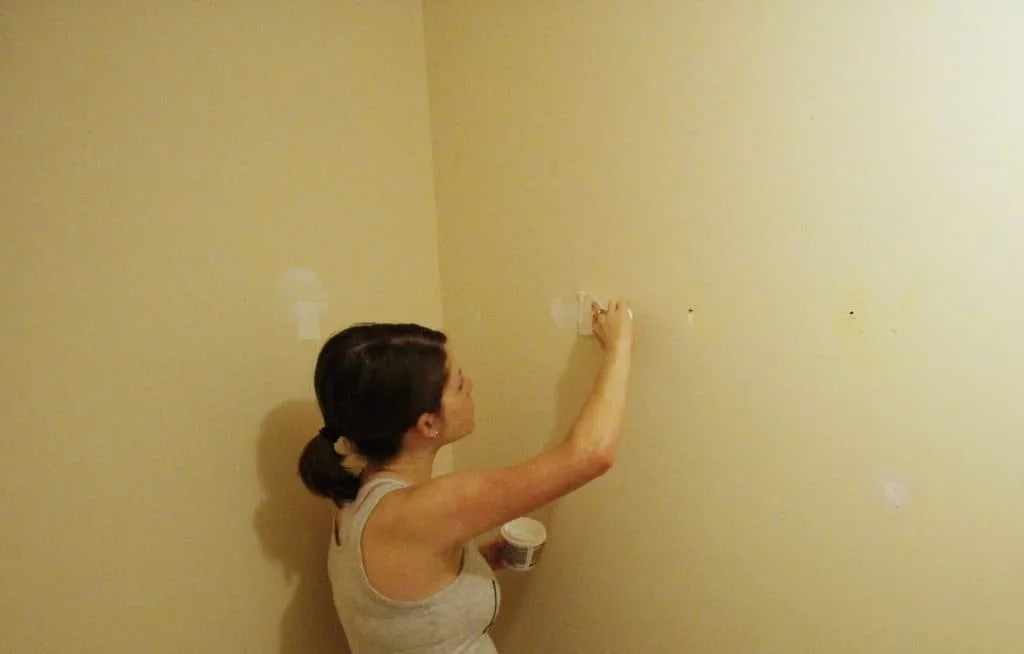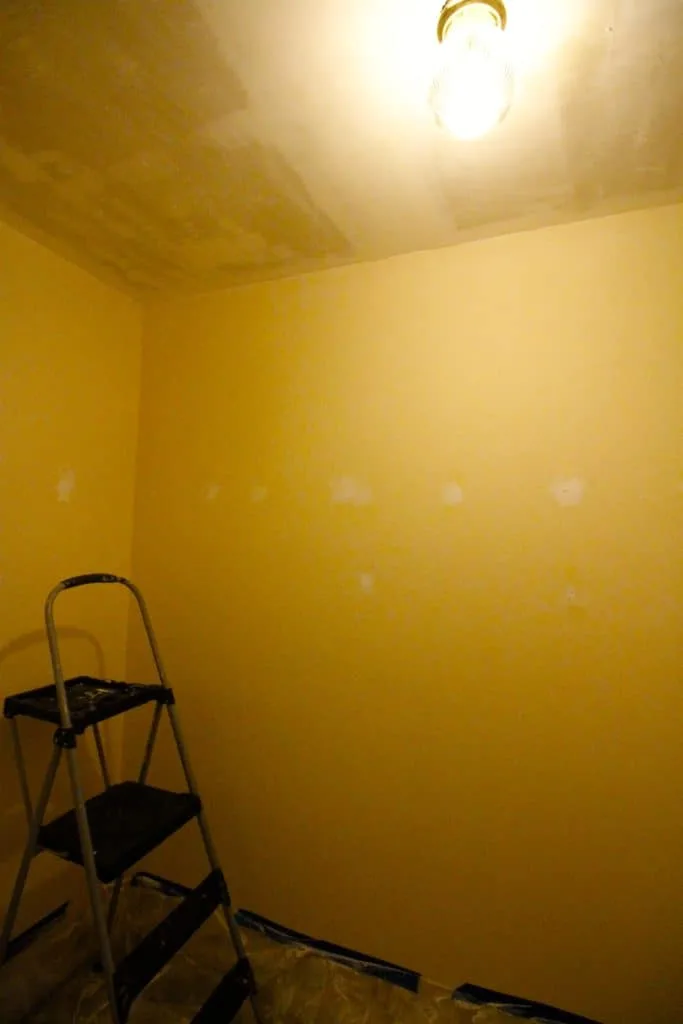 Patch any holes you just created. All those screws left a lot of holes. Here are my tips for patching the holes, but my #1 tip is to do multiple coats and use this light weight spackle. Once it dries, lightly sand it for a smooth finish.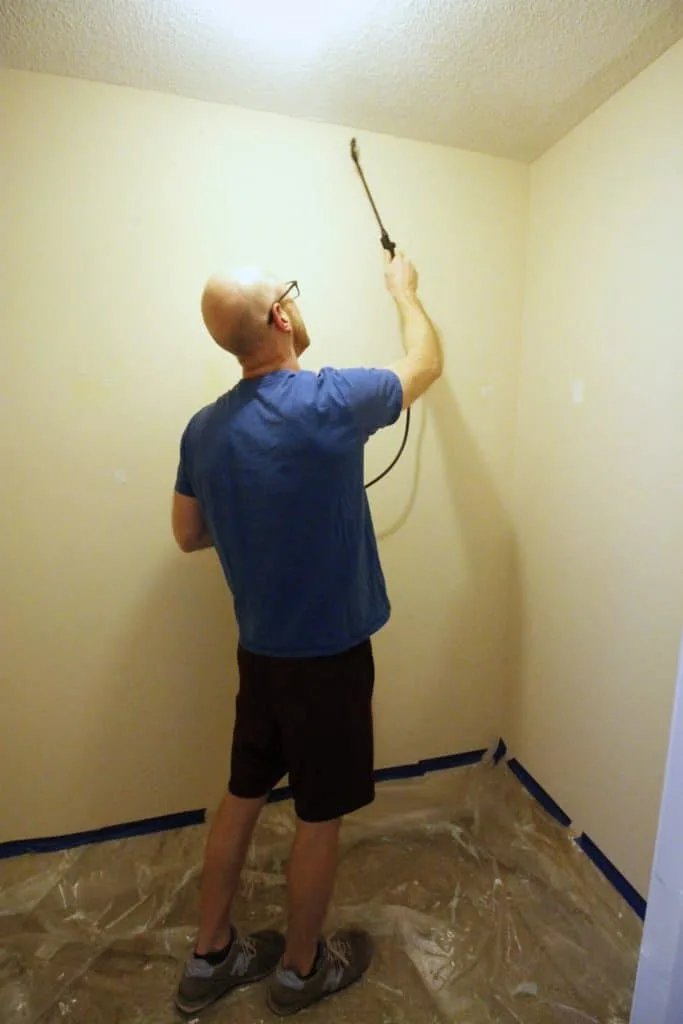 Make any other updates. We used this as an opportunity to scrape the ceilings and also give them a fresh coat of paint. Here is our blog post + video about how to remove popcorn ceilings. It's messy, but luckily this is a small space.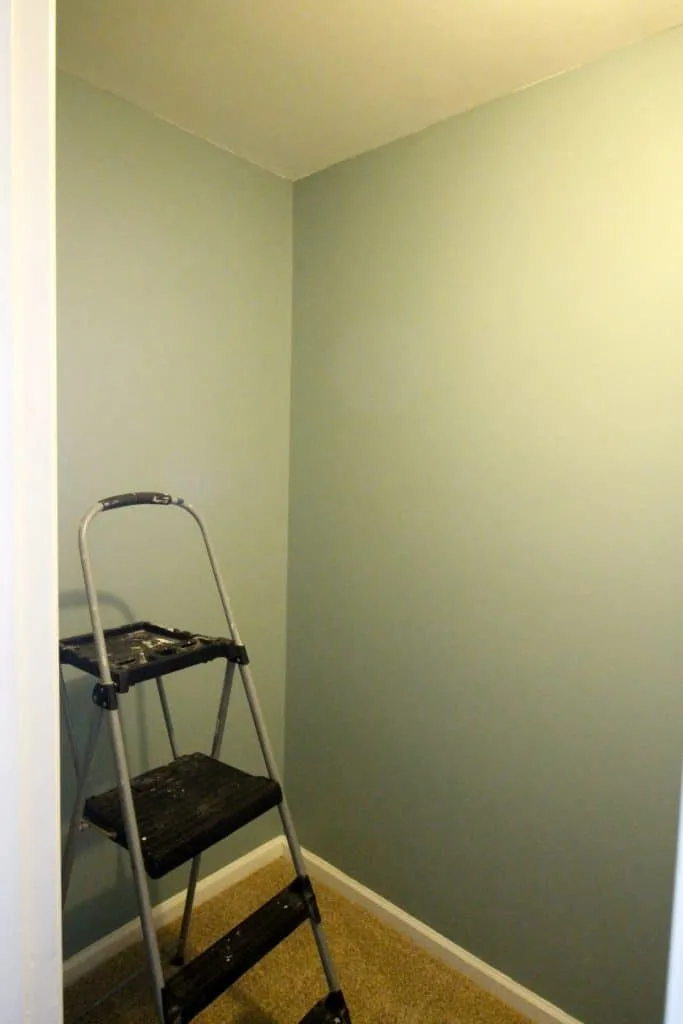 Paint the entire space. We gave the ceiling 2 coats of white ceiling paint and the walls 2 coats of Sherwin Williams Interesting Aqua in an eggshell finish, which is the color of the bathroom. Instantly the space felt clean and 2 feet taller.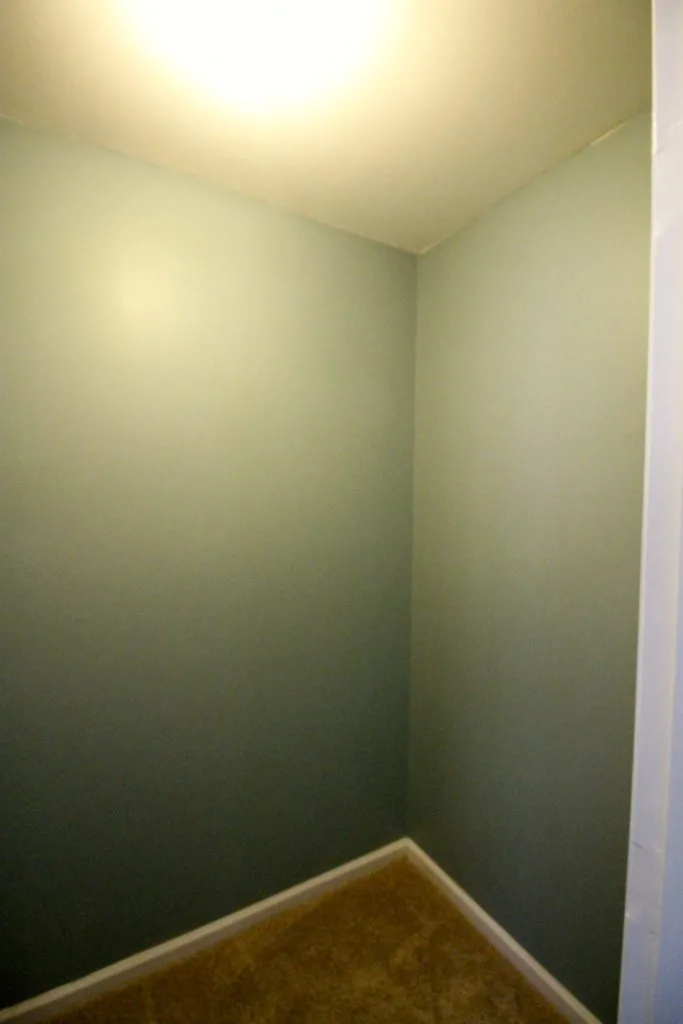 Now we finally get to start building! I can't wait to share how we turned this blank slate into a super useful and organized space!