We are so excited to finally share a tour of our new home with you today! We are featuring a mixture of pictures from the listing and that we took while touring.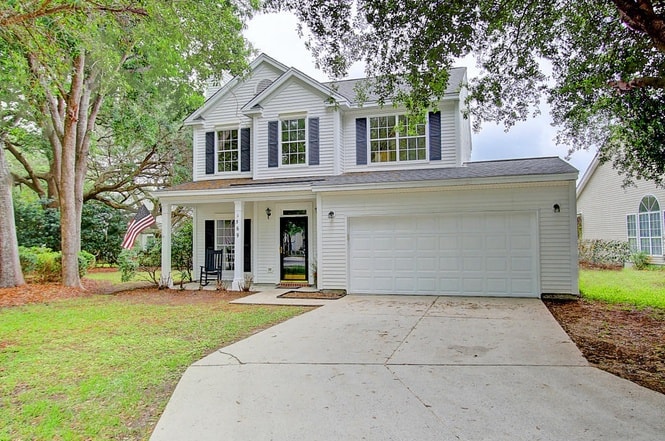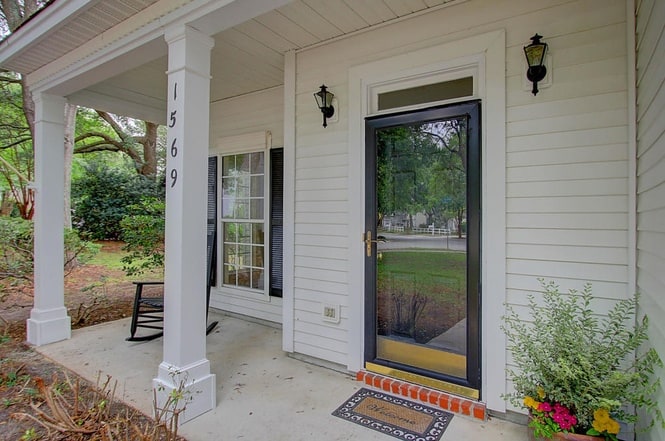 We are simply charmed by the curb appeal of our new home. It is located on a corner near the front of the neighborhood and just feels so welcoming.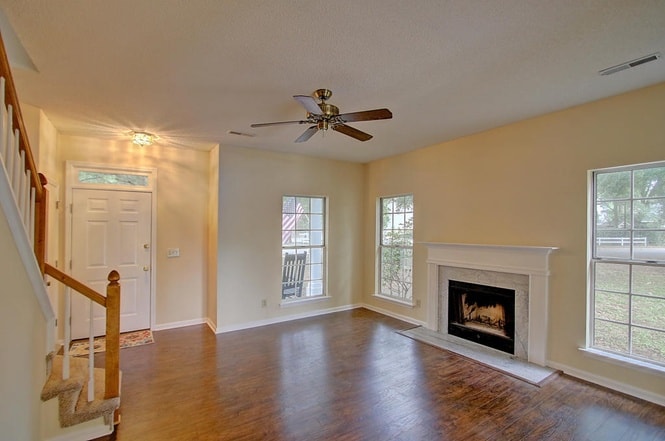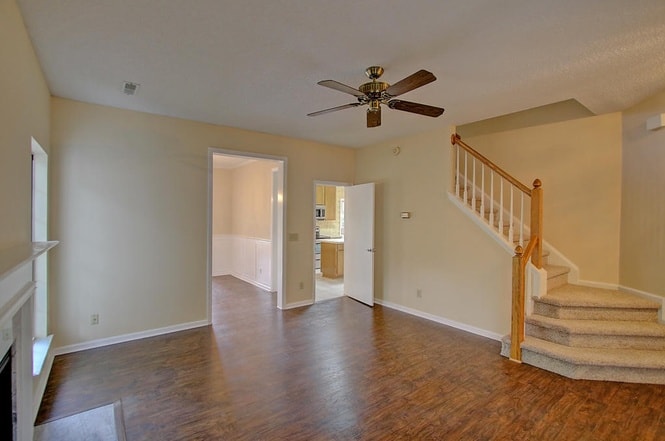 You enter the home immediately into the living room. We love the flooring that the owners chose to put in just before selling. This will be our more formal living space, though not stuffy. We just don't plan on putting a TV in here!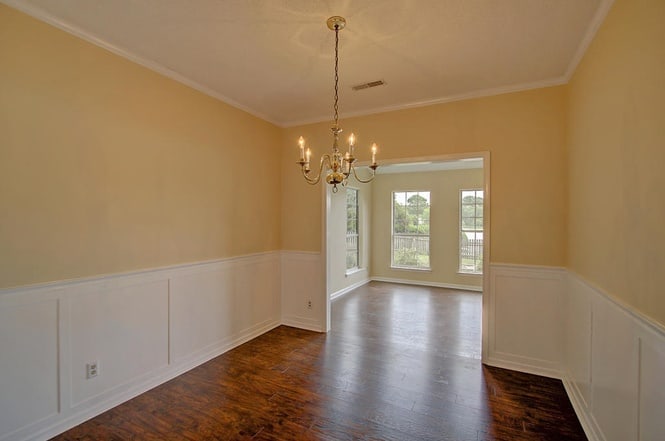 The dining room is right through the doorway. We would love to open up the space, but for now we love that we have space for a large table.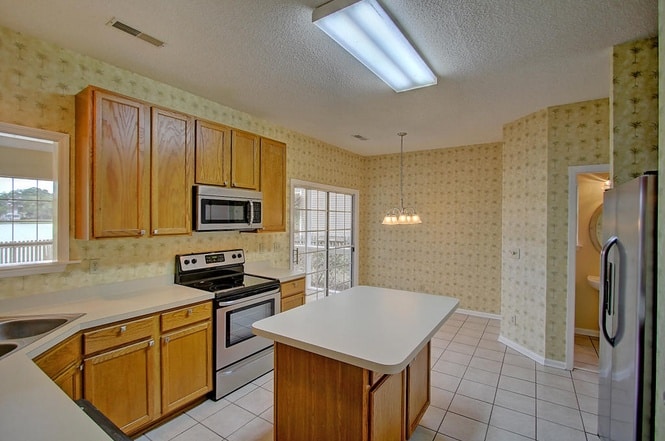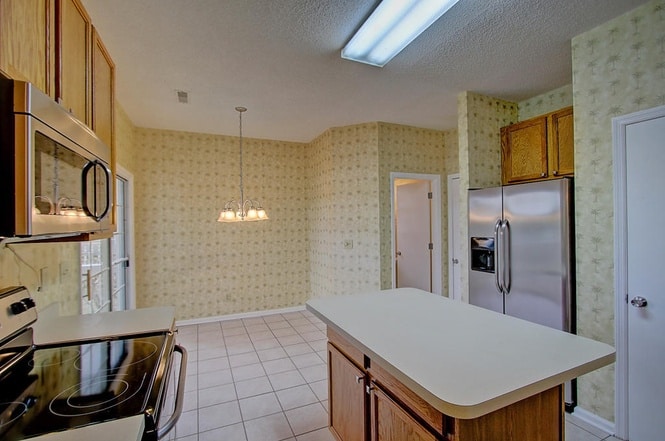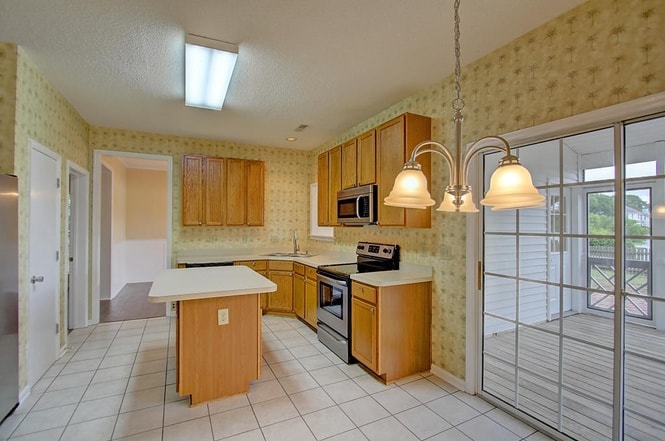 The kitchen is just to the right and…. it's a project! One of my biggest requirements in house hunting was a totally un-updated kitchen and it looks like I got it. We are excited to live with this space for about 6 months while we decide what direction we want to take it in. I'm pretty set on the aesthetic (check out my kitchen pinterest board for a sneak peek) but we have to decide it we want to keep or modify the existing layout. We are so happy about the full pantry, eat in area, and half bath in here.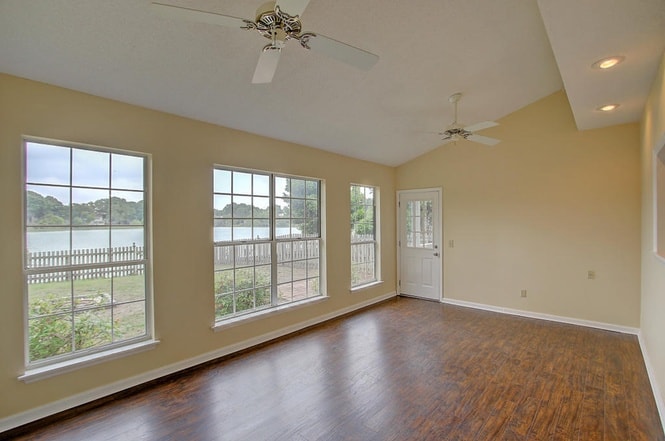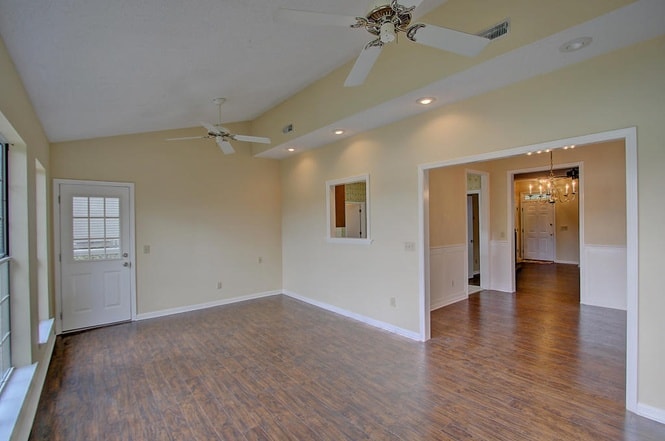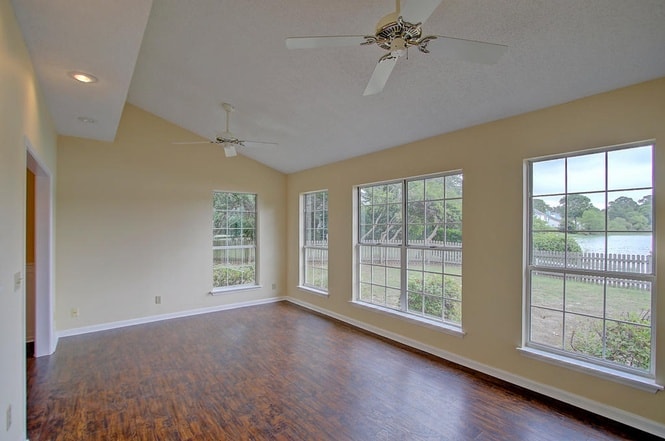 We really wanted a 4th bedroom/man room but ended up going for this house even though it doesn't have that space. Instead, it has this beautiful, light and bright sunroom overlooking the lake. It's really stunning and this is where we plan on having our comfy couch and TV set up.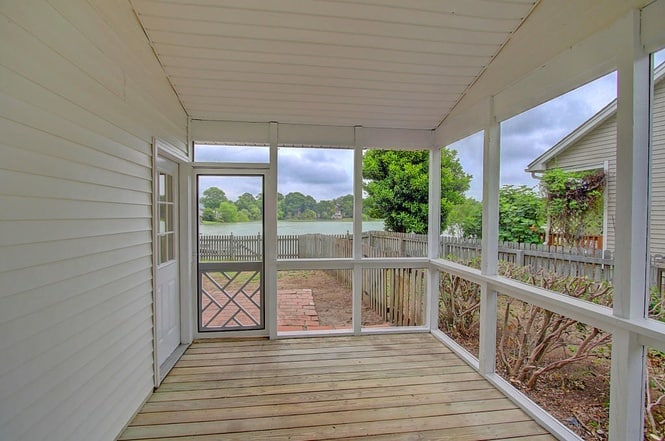 You know that we love a screened porch and we are excited to have a new one!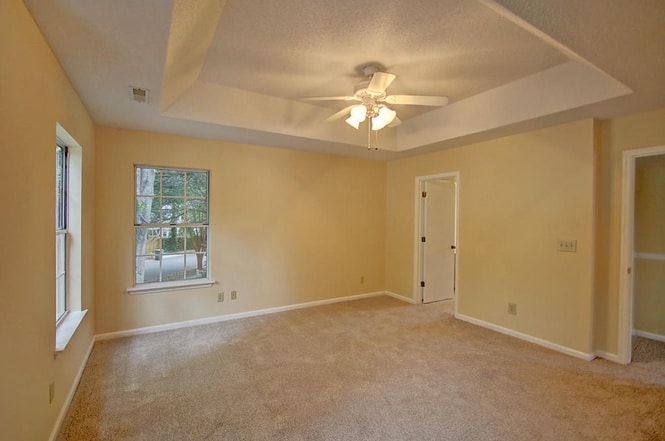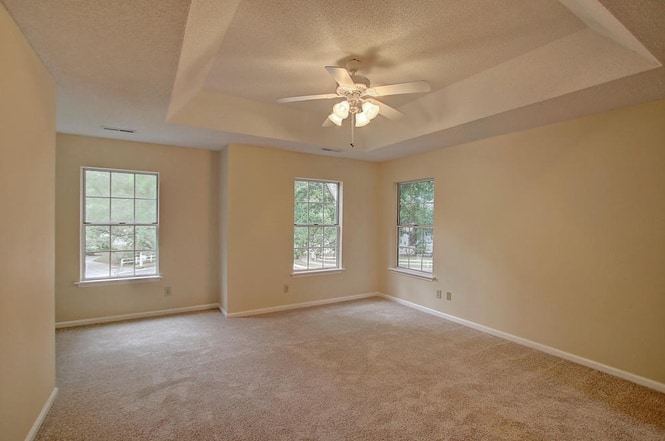 Upstairs, the master bedroom is really big! I think it's the biggest room in the house. We really aren't sure what to do with all this space.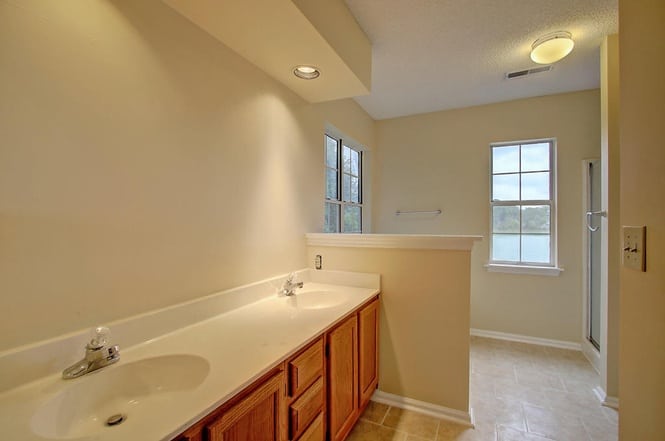 The bathrooms are basic but livable, which was our goal as we figure we won't gut those for about a year to 18 months.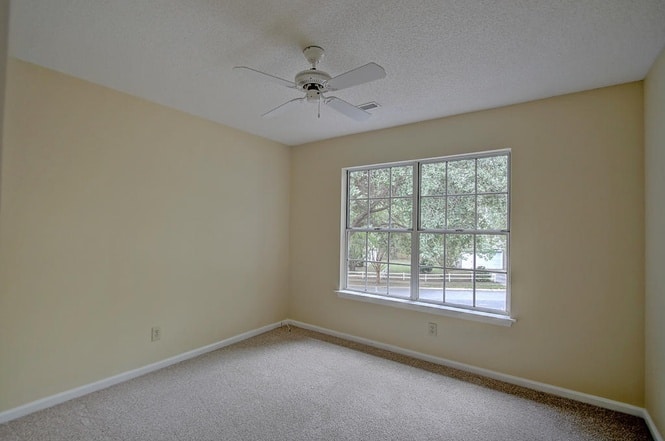 There are two guestrooms. One will be set up as a guestroom and the other will be an office/craft room! It will be great to have lots of space for our supplies and Sean's been working from home a few days a month and I know that he would like to have a proper desk space to work at.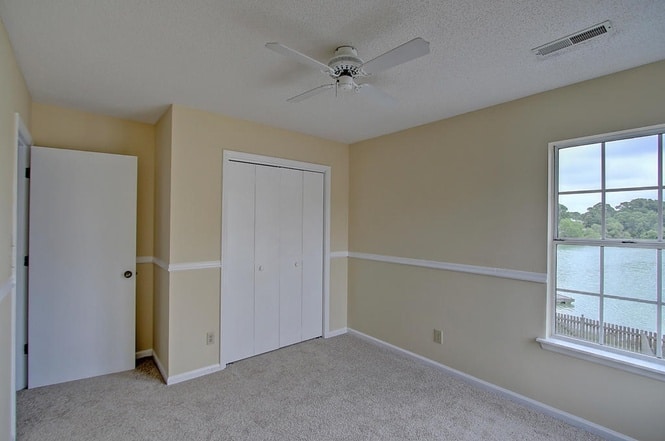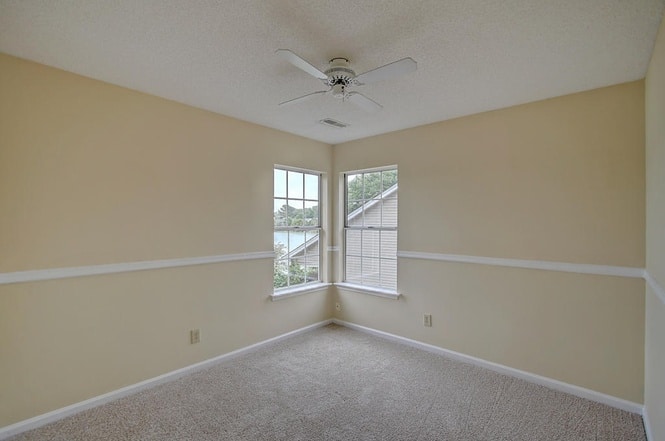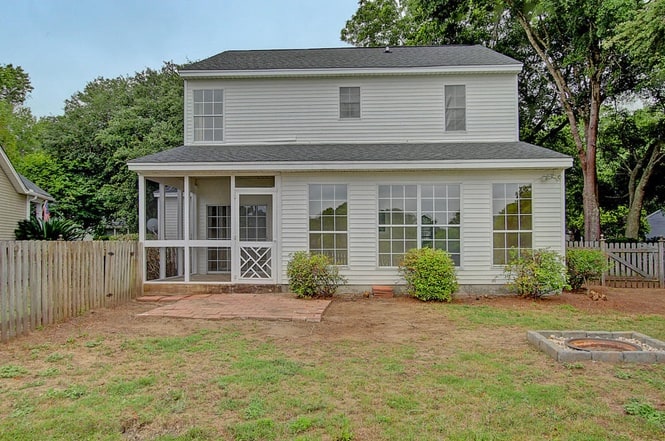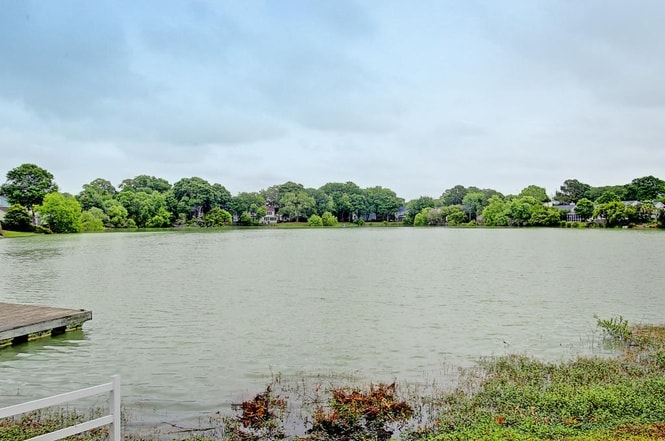 The yard and the view are really the biggest selling points of this home. We are excited to only have a neighbor on one side and to back up to this small lake! CiCi is going to absolutely love running and sprinting in the fenced in space and we can't wait to start hosting cook outs and outdoor get togethers.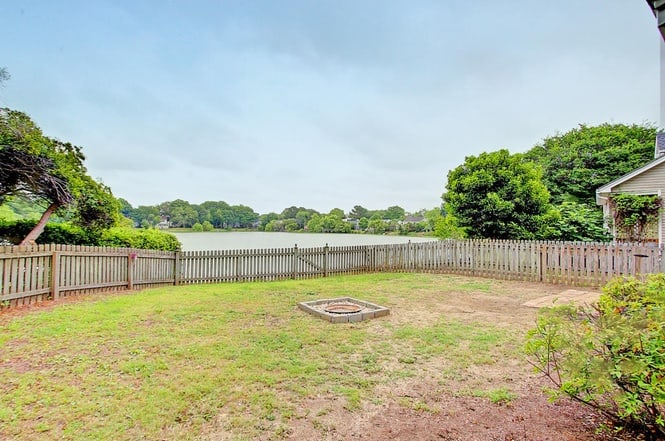 So, that's it! We will be back tomorrow with our room-by-room to do lists, and then both of these posts will get a permanent spot at the top of our page. Come back then to check out where we see this place going!