Considering mounting desk lamps on your wall? It's a great DIY hack! Here is how to do it.
Last week, we told you about how we bought some authentic campaign dressers on craigslist and refinished them as our side tables. They look awesome and are perfect for storage and as tables.
The unfortunate thing is that they meant we had to say goodbye to the wrapped rope lamp and steel pipe lamp the we had made a few years back and had been using as side table lights. They didn't work with the dressers, so we needed new lights. We didn't want lamps on the tables, so we decided to mount lights next to the bed.
This will serve as sconce style reading lights and be perfect for our space.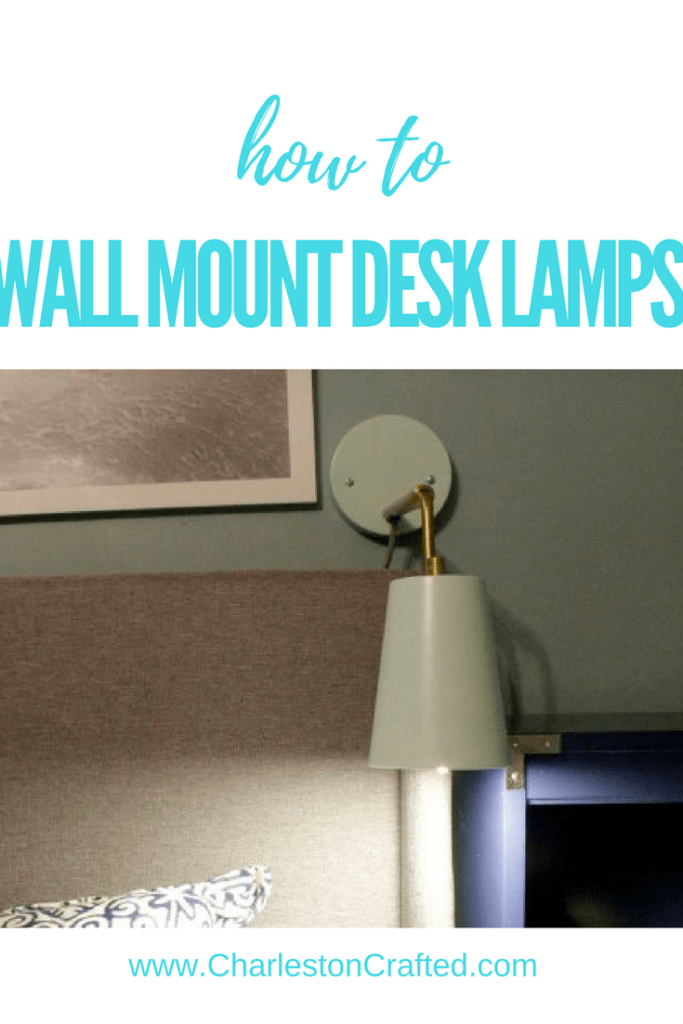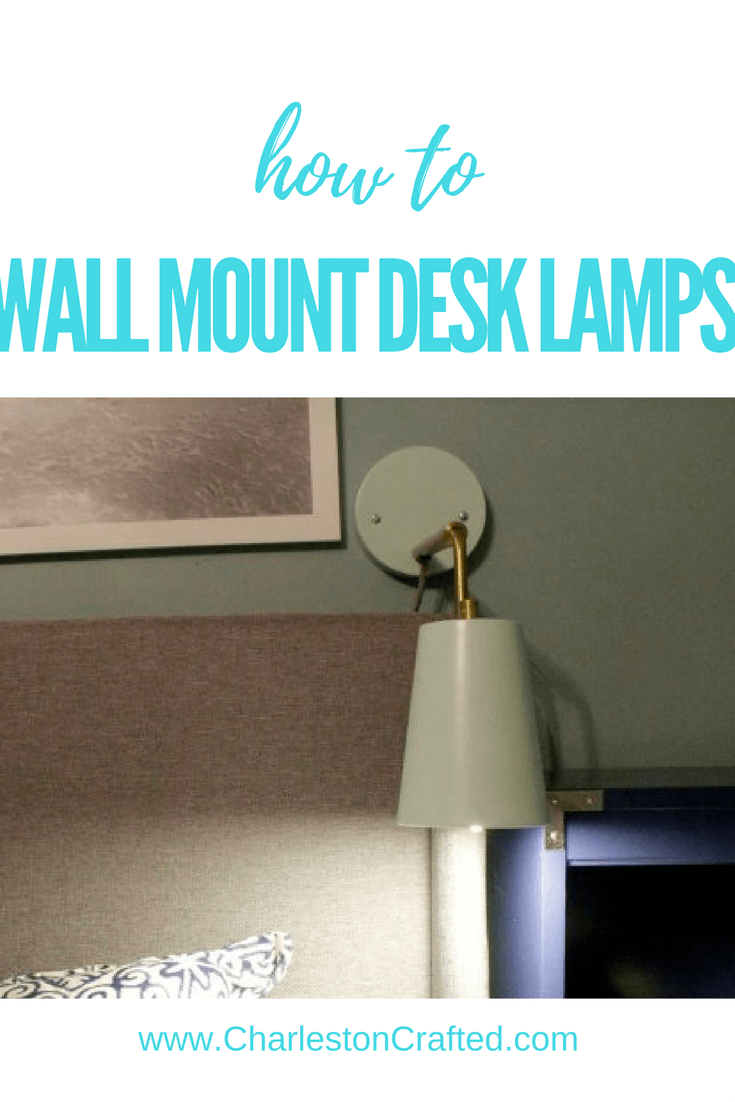 There are lots of lamps that can be mounted on the wall next to a bed, and we've seen that in hotels a lot lately, so we decided we wanted that for our spa-like bedroom we're creating. Morgan found some mint colored desk lamps on clearance at Target that went perfect with our sheets. These were great for the wall, but needed a little engineering.
When shopping for a lamp, look for something with an adjustable swing arm. If your cord will be hidden, like ours is behind the bed, you'll want a lamp with a switch on the lamp and not on the cord.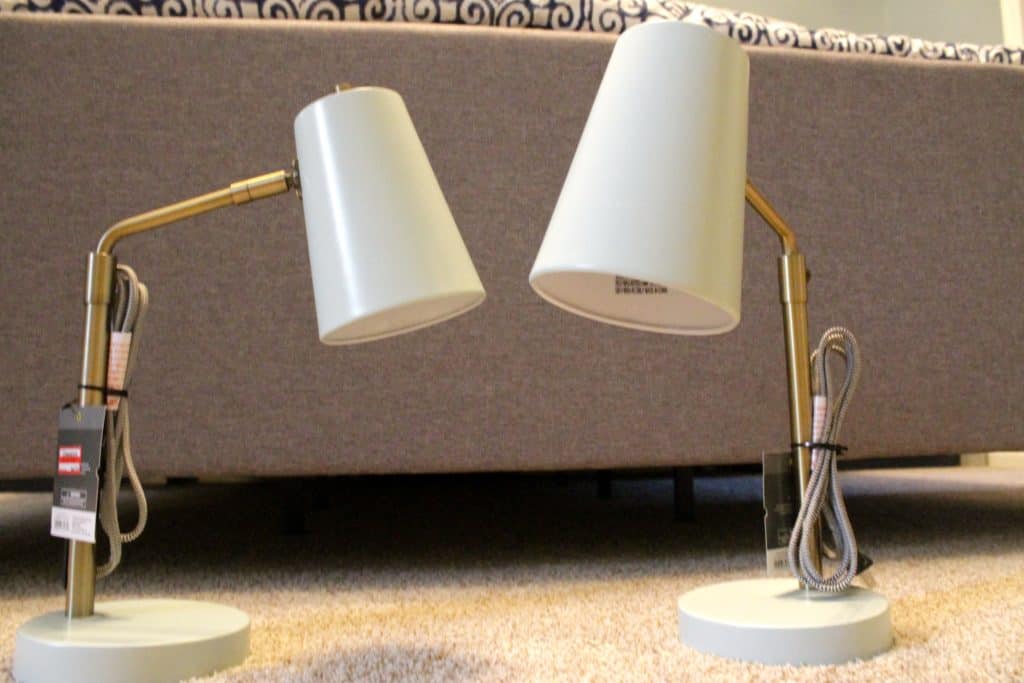 How to wall mount desk lamps
On the underside of each lamp was a weight to keep the lamp from tipping over on a desk. The first thing I did was cut out the super glue holding the weight in and pulled it out.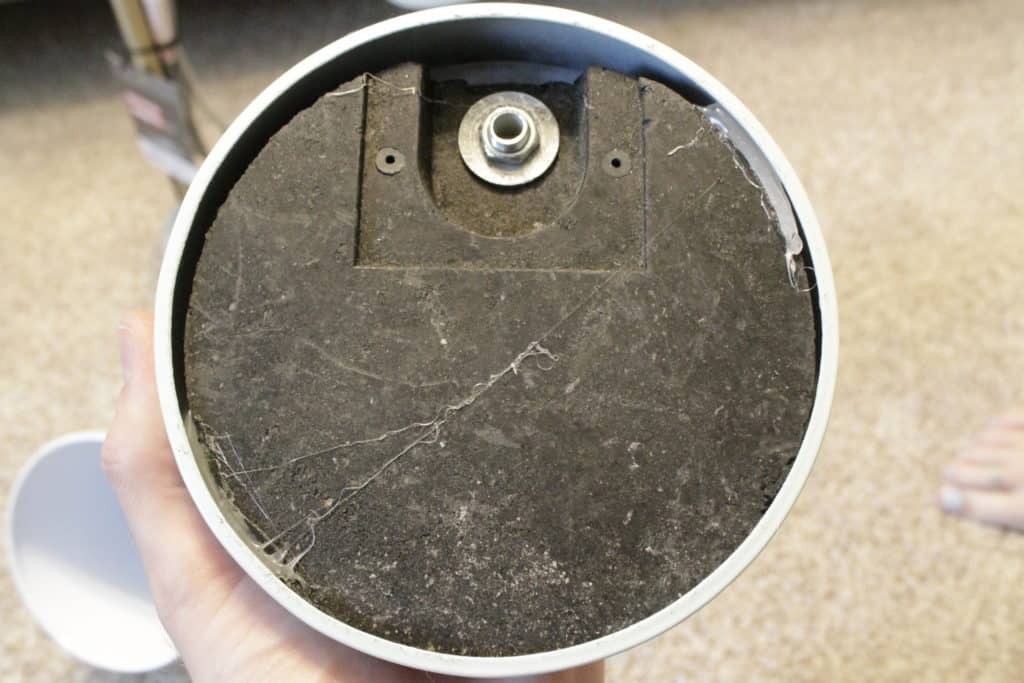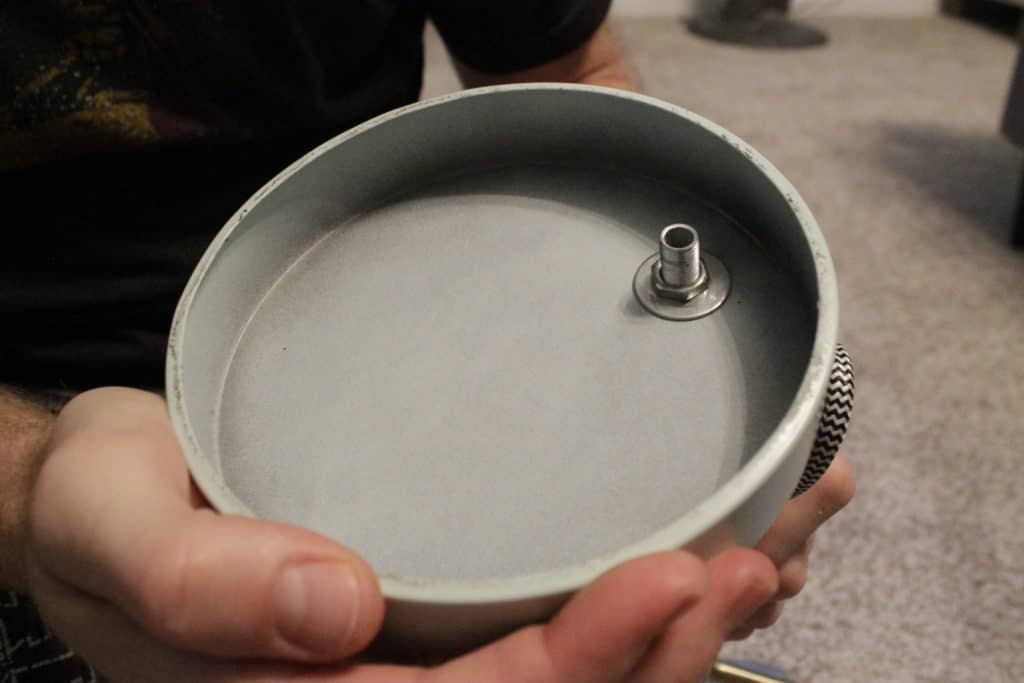 Now that the base was empty, I drilled two holes on either side of the lamp base, one inch in on each side and right in the middle.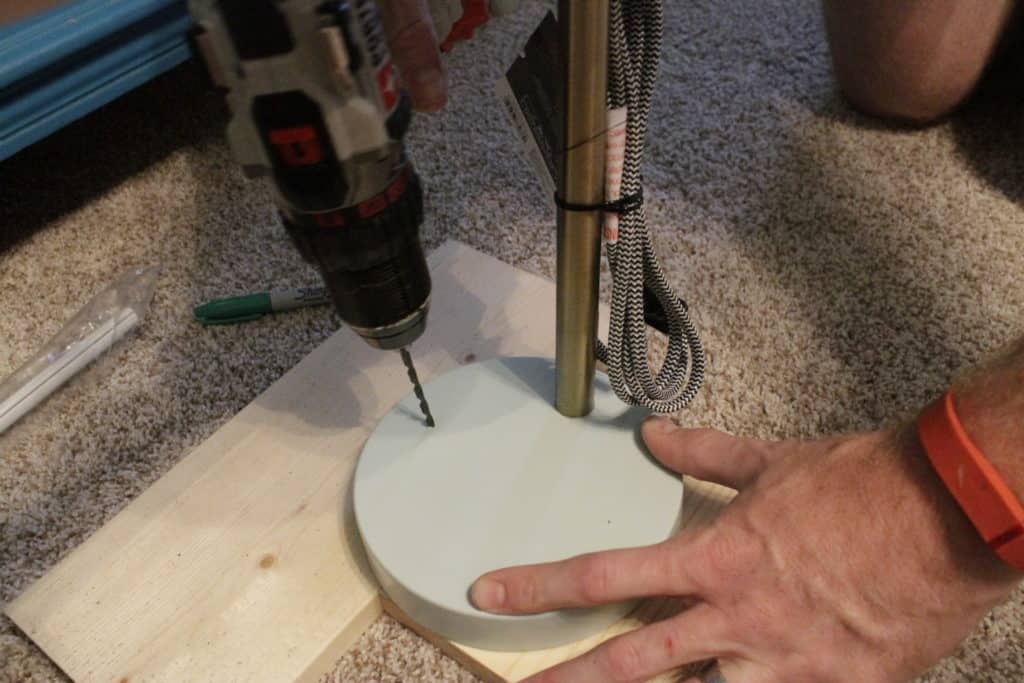 I lined up drilled holes on the wall and hammered anchors into the drywall. We set the holes and anchors so that the lamp pole would line up with the edge of the bed. Then I drilled screws through the base and into the drywall anchors.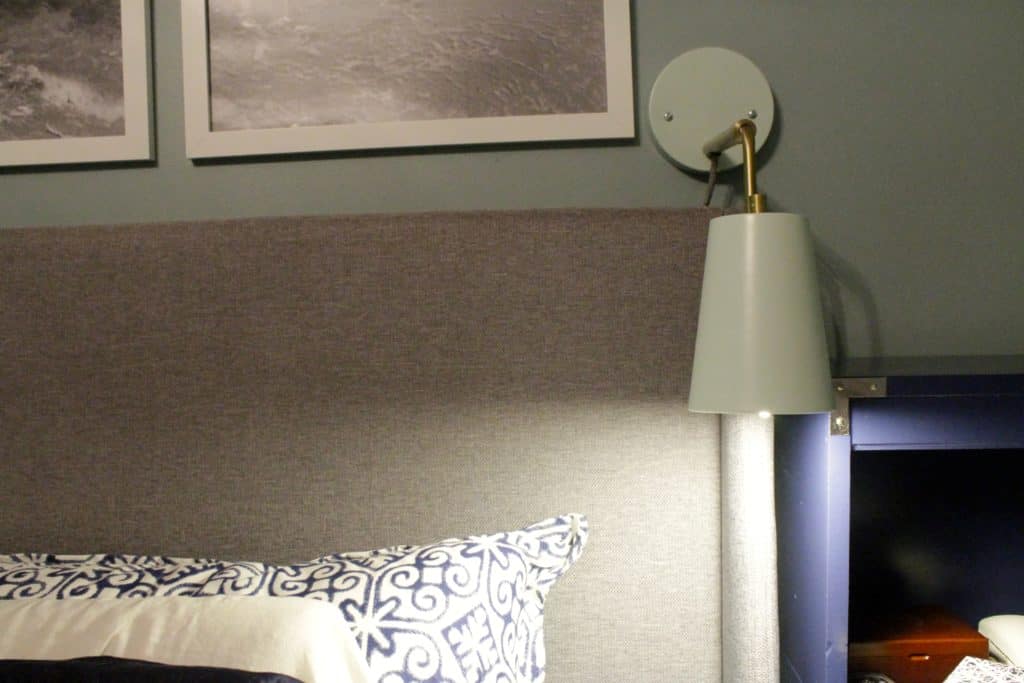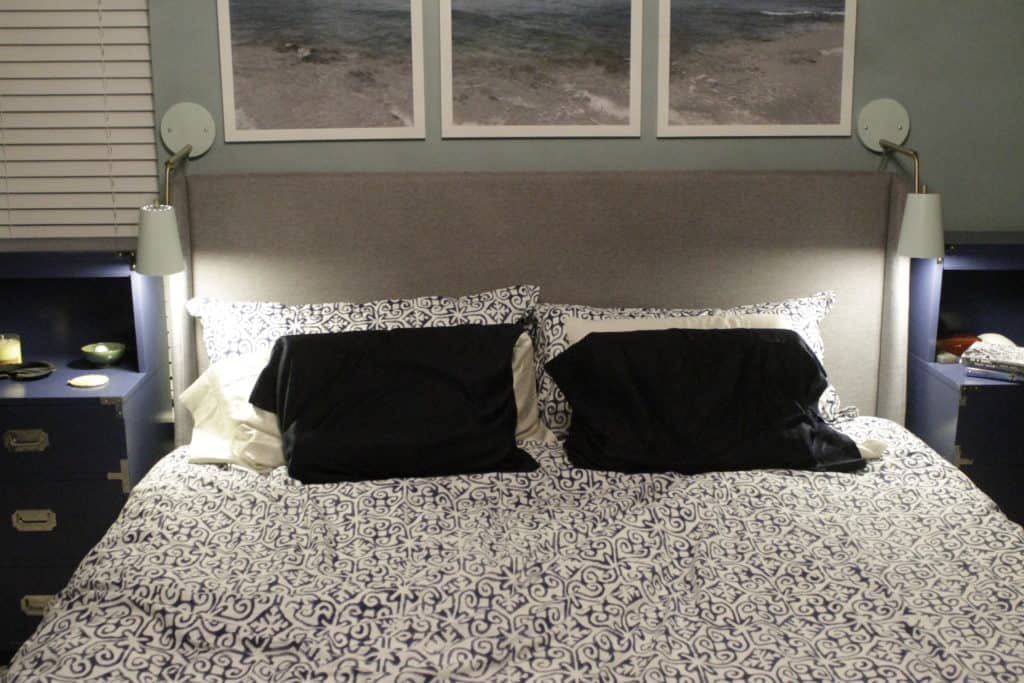 That's all there was to it! We adjusted the lamps so that they point down on our bed. They provide awesome light and are within perfect reach. They aren't in our way and they really are just like a hotel.
Plus, this whole project only took about half an hour. We're super excited about our new bedside reading lamps!