We've been going through withdrawals this TV season without new episodes of How I Met Your Mother every Monday. It was one of our favorite shows and we loved watching it together. But we've been thinking- what are we going to tell our future children about how we met? Well, I'm sure it will change, but here's a little recap for those of you that don't know our story. We first met on the Monday after Thanksgiving in 2011 (so today is the day that we celebrate as our anniversary!), but we have different feelings about how it happened…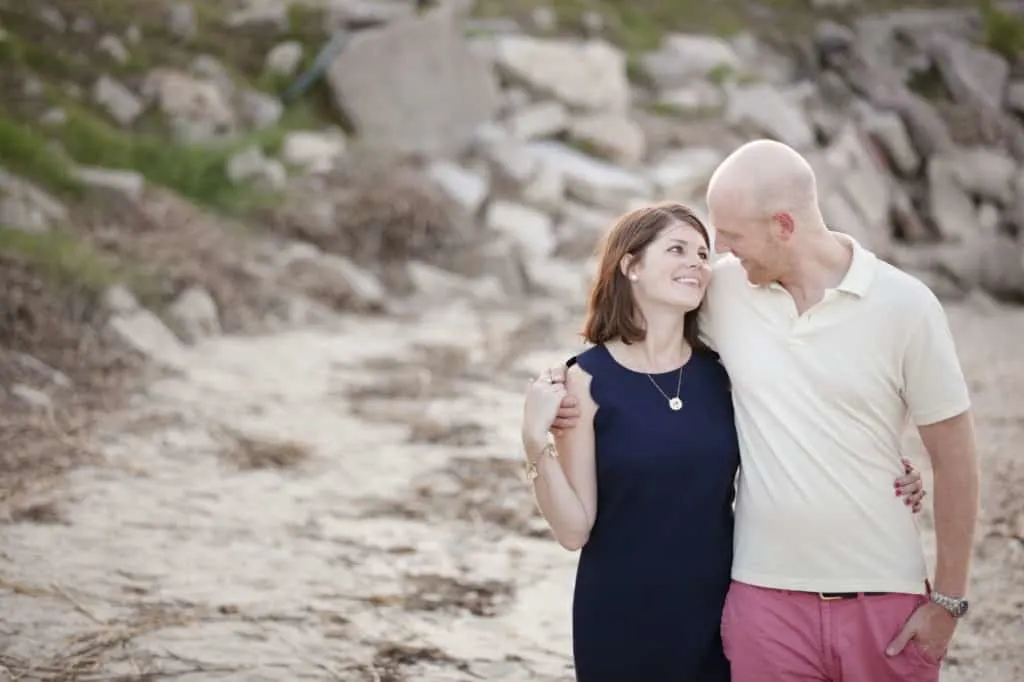 Morgan's Perspective
The reason I (officially) met Sean is because I'm so impatient. I graduated from college in May of 2011, started an internship that month, and started working full time (well, as a regular employee – my internship was full time too) that August. I was so excited to be making "so much money" (compared to college) that I just wanted to treat myself to something nice. That fall, I researched and stalked flat screen TVs until I knew everything about every model. Then I waited for Black Friday sales (which actually started pre-thanksgiving on Amazon) and made the splurge.
Of course, then I had a 48 inch tv sitting on top of an 18″ wide bookshelf in my hand-me-down furniture filled apartment. That just wouldn't do, so the Monday after Thanksgiving, I went to Walmart after work. I picked out a fancy new stand (one where the TV hangs) and the very nice Walmart guy carted it out and put it in my car.
On the way home I texted no less than three of my girlfriends and asked if they would come help me carry it upstairs. My building didn't have an elevator and I couldn't even lift the thing, more or less carry it. They all politely declined, but one offered to come the next day. Here's where my impatience came into play. I didn't want to wait until tomorrow. I wanted my tv stand now!
I came to the conclusion that if my friends wouldn't come over, I was going to need a stranger's help. It suddenly clicked in my head – a young, strong looking guy lived above me. I had seen him walking his dog and thought that he could totally lift at least one side of the box and help me upstairs. I texted a girlfriend for confidence and took the stairs up two at a time to get him.
Then the next problem hit – there were 2 apartments above mine (1 bedrooms) and I didn't know which was his! I had never actually been up there, I'd just seen him walking up and down those stairs. However, one door had some freakishly large canoe sized tennis shoes outside, and since neighbor guy was pretty tall, I figured to give it a try.
I knocked quietly. No one came. I knocked harder. No one came. I turned around to walk away – and the door opened. It was neighbor guy, in a towel. Hel-lo.
I said "Hey, so I live downstairs and I have something heavy in my car do you think you could help me carry it up?"
"Can I put pants on first?" He replied
I blushed. And sheepishly walked downstairs after he said he'd come knock when he was ready. Thirty seconds later, he was ready.
He carried the box all by himself (I offered to carry one side but he was showing off) and plopped it on my floor. Then he got up like he was going to leave. I knew that my fancy tv stand had multiple types of screws and I did not have multiple types of screwdrivers. I looked him straight in the eye, batted my eyelashes and said "well, do you think you have, like, a screwdriver I could borrow to put this thing together?"
He ended up getting his toolbag and spending four hours building it. I was starving, because I awkwardly never ate dinner and didn't want to cook macaroni while he was doing all the manual labor. When he (finally) left, I scarfed down a PB sandwich. But I did go to work the next day and tell them about my cute neighbor who built my tv stand.
The next day I took him fresh baked oreo cupcakes (my signature way of saying thank you) and then two days later we had a super awkward parking lot conversation that involved him finally asking for my phone number. We hung out Friday after my company Christmas party (at a super weird old people bar in Mt Pleasant with my coworkers who all knew who he was and were being really silly about it!) and then had our first real date Saturday night, where he led me into the woods and I thought he was trying to kill me. And as they say, the rest is history!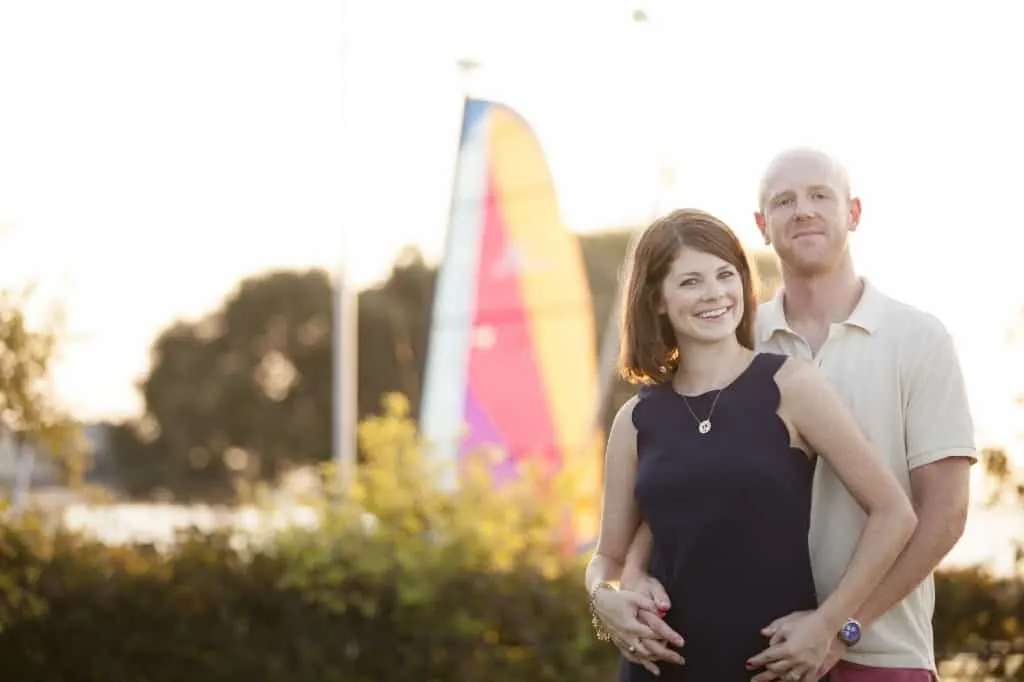 Sean's Perspective
That Monday evening started like most Monday evenings. I went to the gym and played basketball, then came home and walked CiCi for a while. When we got home, I decided to take a shower before cooking dinner. It was a shower just like any shower, but when I was drying off, I heard a knock at my door. I didn't get a lot of unannounced visitors at the apartment, so I assumed it was one of two people- neither of which would care if I was dressed when I answered the door. So I wrapped the towel around my waist and opened the door. To my surprise, there was a really cute girl standing on my doorstep.
I was kind of embarrassed that I hadn't put on clothes, but hopefully my body was looking pretty tight that night, so I said hello. She told me that she lived below me and needed help getting something out of her car and up to her apartment. Thinking it would just take a second, I said sure and said I would meet her downstairs in a minute after I put some clothes on. I got dressed and met her downstairs.
I had seen this girl before, but we hadn't ever had a conversation or said more than the passing "hello" on the stairs. But I did know that she drove the only other car in the parking lot with a North Carolina license plate. We went down and unloaded what turned out to be a TV stand that the Walmart guys had put in her car. We got to talking about how we are both from North Carolina as we walked up the stairs. Of course, this was about a 30 second walk, so we didn't get too personal. I got the box into her apartment and thought about how I could extend our convo. I asked her if she wanted help setting it up and she said yes.
We spent the next several hours building the TV stand and hooking the TV up to it. I intentionally, although she doesn't think so, messed up a few times so that I could hang out for longer. At the end of the night, I was starving (she didn't even offer to order a pizza or anything!) and it was late, so I said goodnight and went on my way, hoping to see her again. The next night, she brought homemade Oreo cupcakes to my door to thank me. I asked her if she wanted to come in and have one with me, but she had more cooking in the oven and left. The next night, I saw her in the parking lot and we had an awkward conversation that eventually did lead to me getting her phone number. Then, on Friday morning, I saw her before work in the parking lot. I asked her if she wanted to get a drink and she actually said yes.
We met up that night at a bar that she had gone to with some co-workers after their Christmas party. It wasn't a great interaction, because it was loud and I didn't know anyone, but I convinced her to go out with me alone the next night. That night, we went to Taco Boy on Folly Beach for dinner and then to the Festival of Lights at the James Island County Park. We had such a great time walking around and it was a great night. After that night, I guess I convinced her to go out with me a few more times and the rest is history…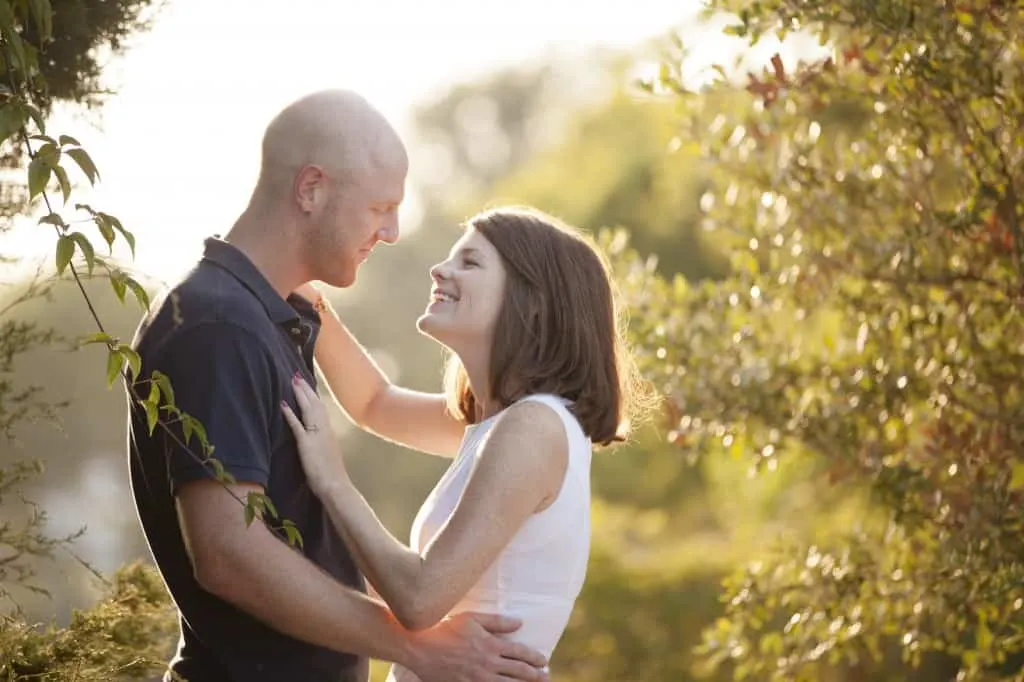 ———
So that's it. That didn't take nine years to tell like it did on How I Met Your Mother, but I like that we got a little more to the point.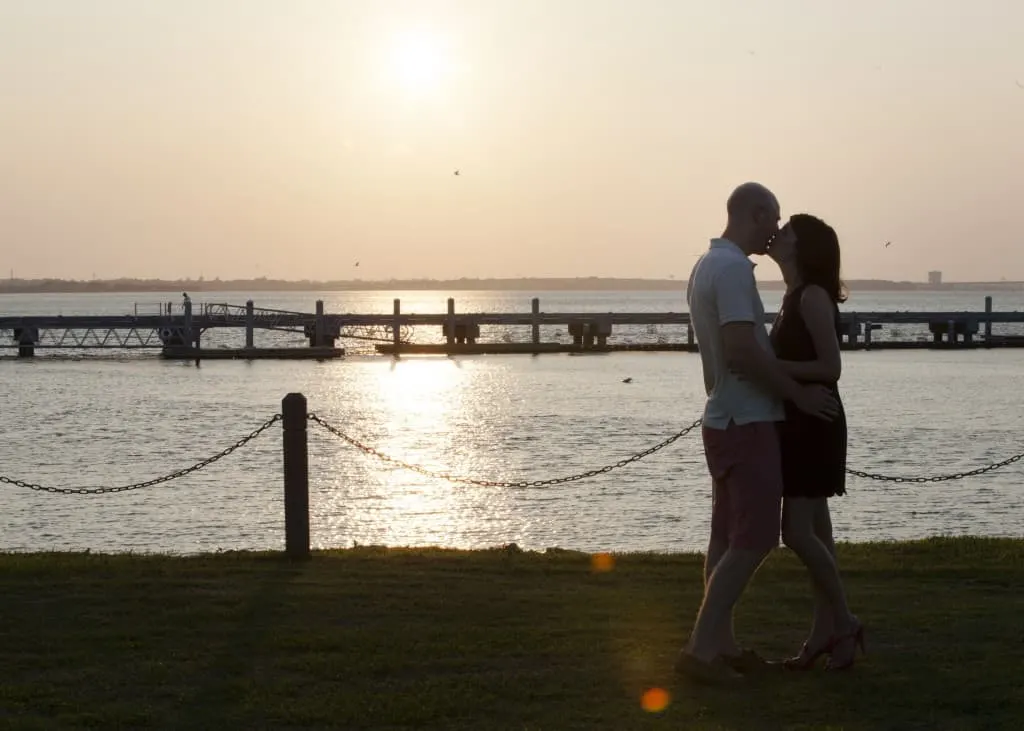 Do you have a great story of how you met your significant other? Share it below!