On the first full day of our vacation (after falling asleep at 7:00 the first night…), we woke up before 6:00 a.m., you know, because of the 7:00 p.m. bedtime thing. We lounged around in our room for a little bit and I had a cup of coffee on our beautiful balcony. We went downstairs and hit up the poolside breakfast buffet. When we booked this trip through Costco, it included free breakfast at the buffet every day and a $100 dining credit to use at other times at the restaurants on site. We stuffed ourselves with waffles, fruit, omelets, bacon, parfaits, oatmeal, caprese and local juices. We may have gone a bit overboard. But hey, it's vacay.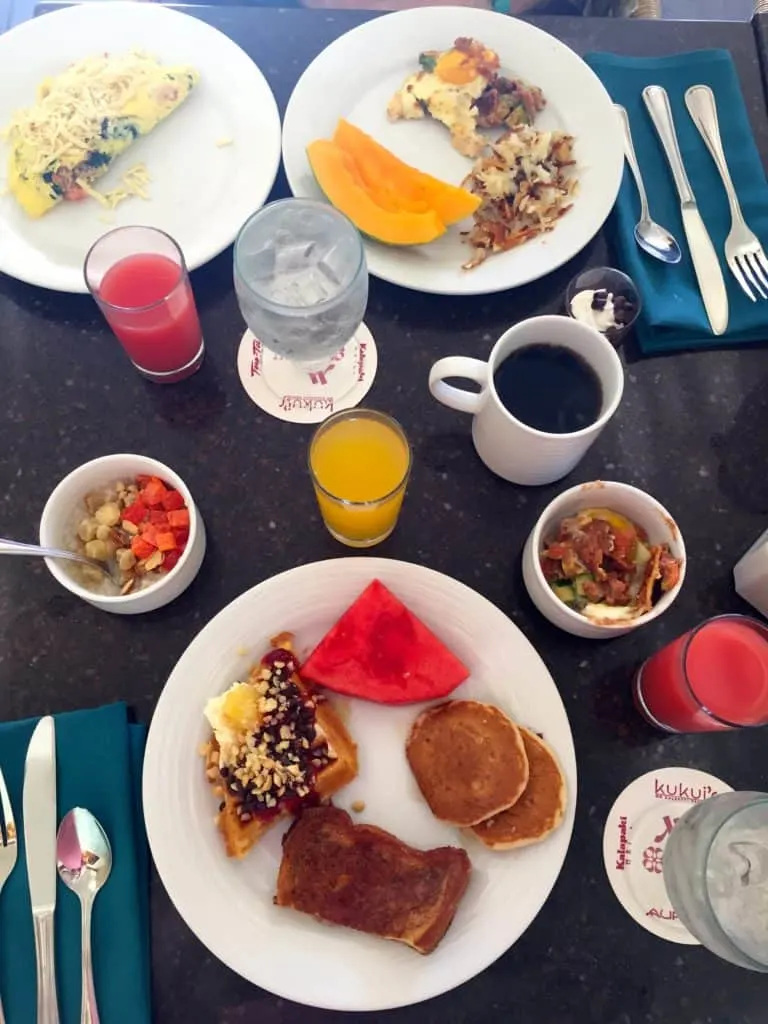 To work it off, we officially started our Kauai anniversary activities by heading south to the town of Poipu. It's about 20 minutes from Lihue, where the airport is and where we were staying. On the way to Poipu you drive through the "tree tunnel," which is an absolutely gorgeous canopy of trees over the road. Everything there is called a "highway," but it's not like an interstate highway like we have on the mainland.
We went to McBryde Gardens (because, being McBrides, we had to!), which is one of four National Tropical Botanical Gardens in the country. Three are in Hawaii and one is in Miami.
McBryde Gardens has both self-guided and guided tours of the grounds, but we took the self-guided because that's the type of adventurous people we are! Even with the self-guided tour, you have to take a 20 minute bus ride from the main office to the actual gardens. The bus driver told us all sorts of things about the garden, so I'm glad we didn't do the guided tour.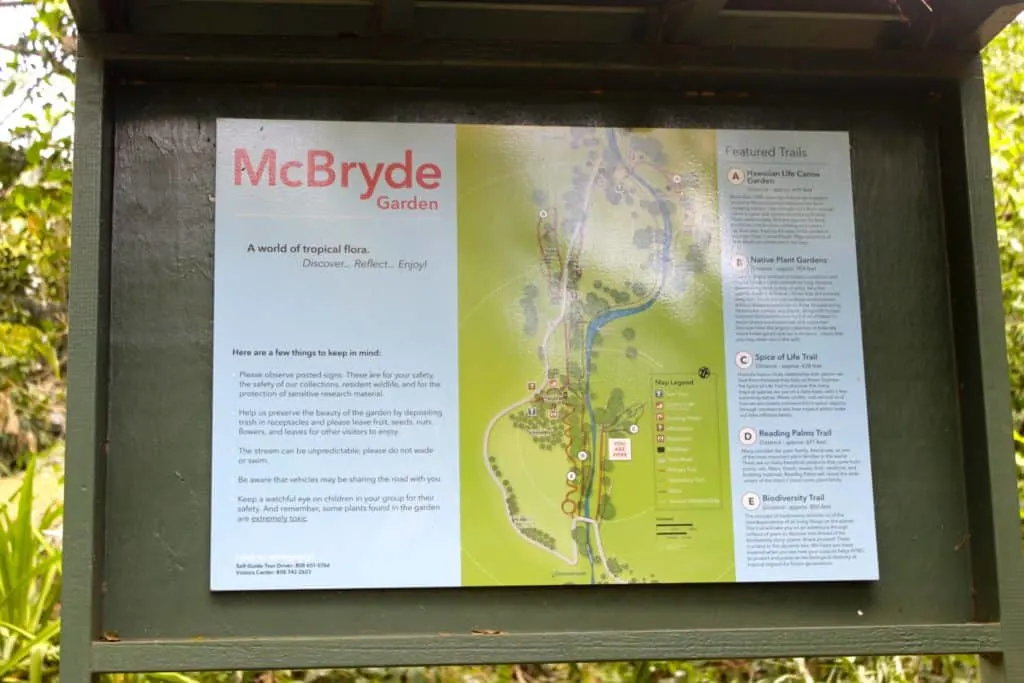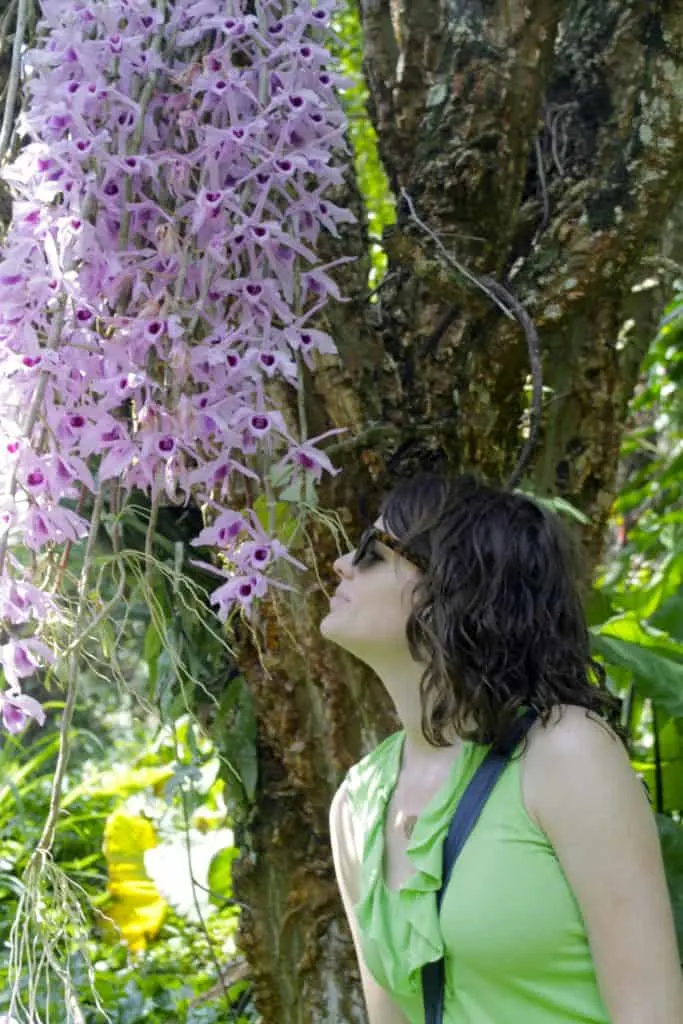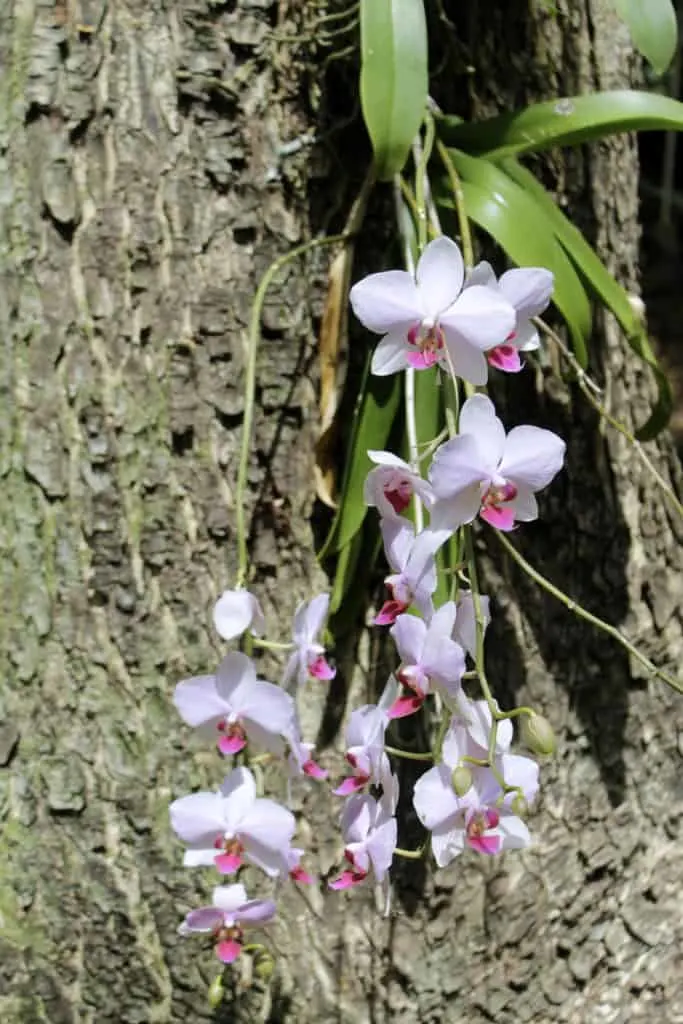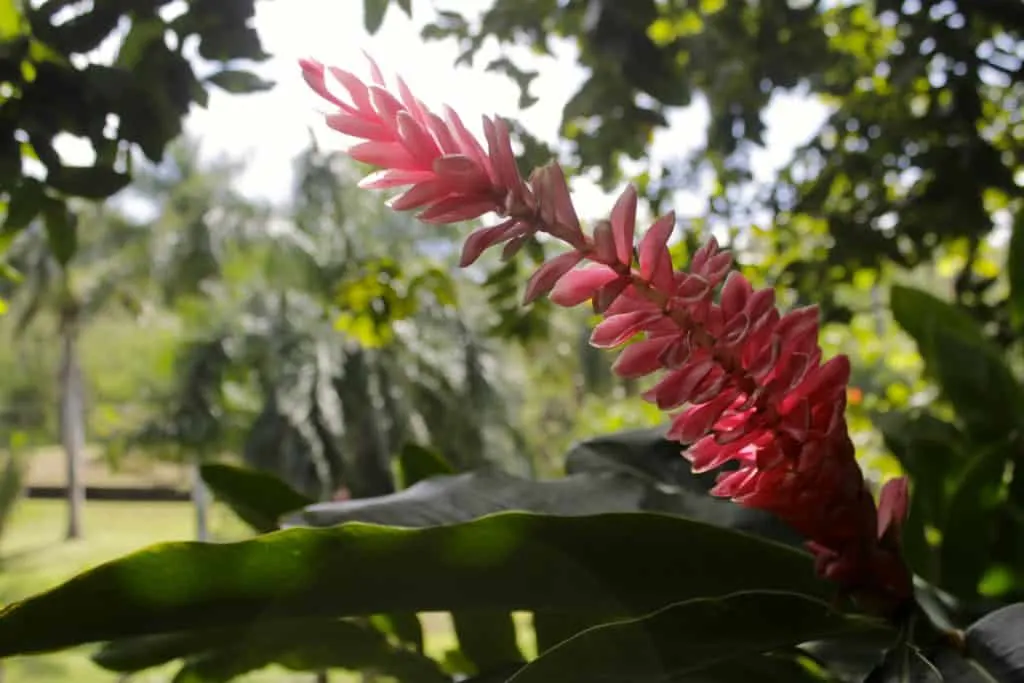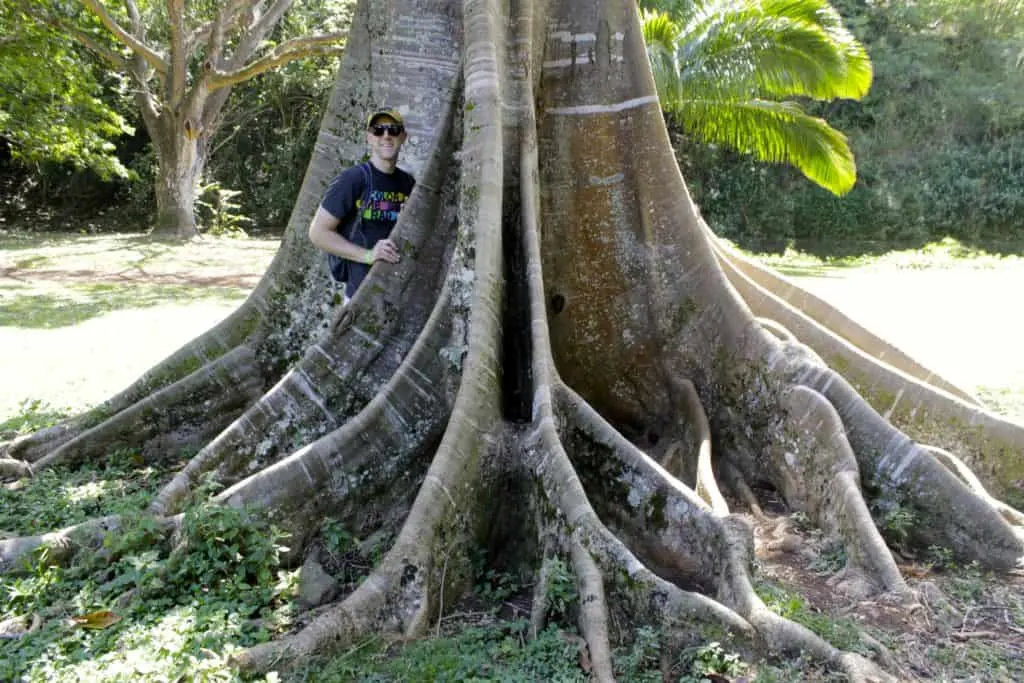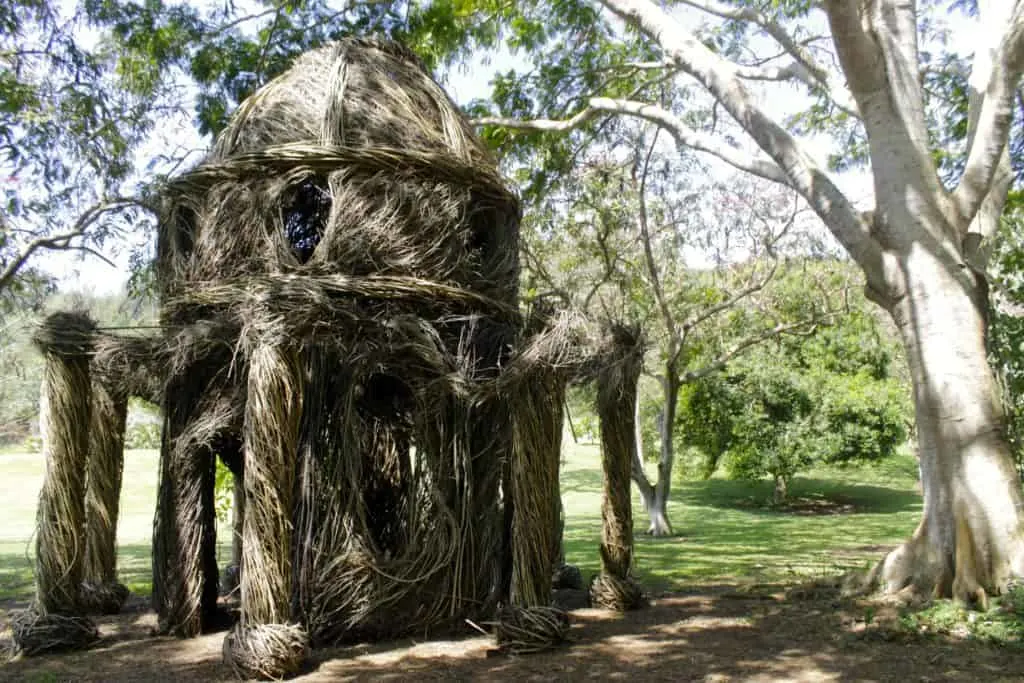 McBryde Gardens has five trails and we saw lots of flowers, including many types of orchids. A lot of things here weren't really in bloom yet, as that happens in the fall, but everything was still luscious and green. Jurassic Park and King Kong both filmed parts here. We walked through the trails and saw everything they had. The whole thing took about two hours.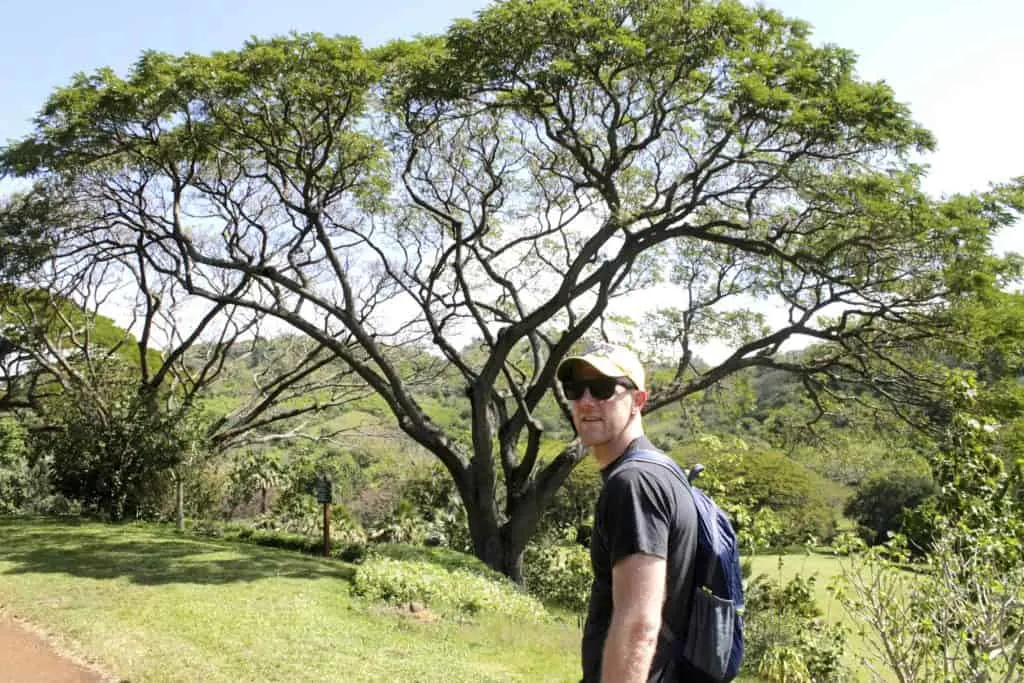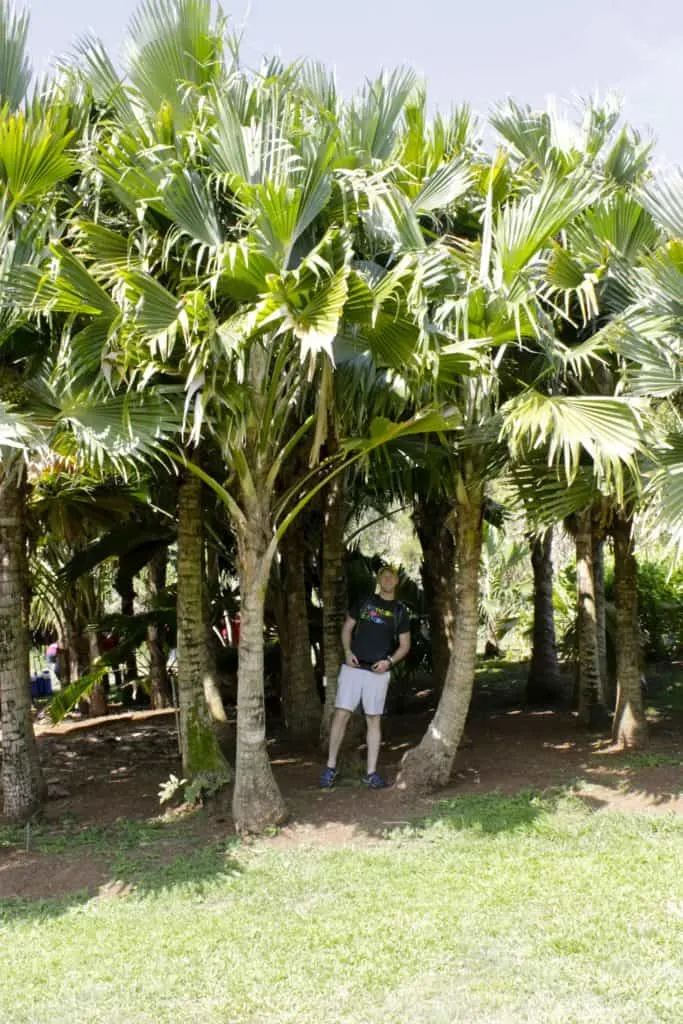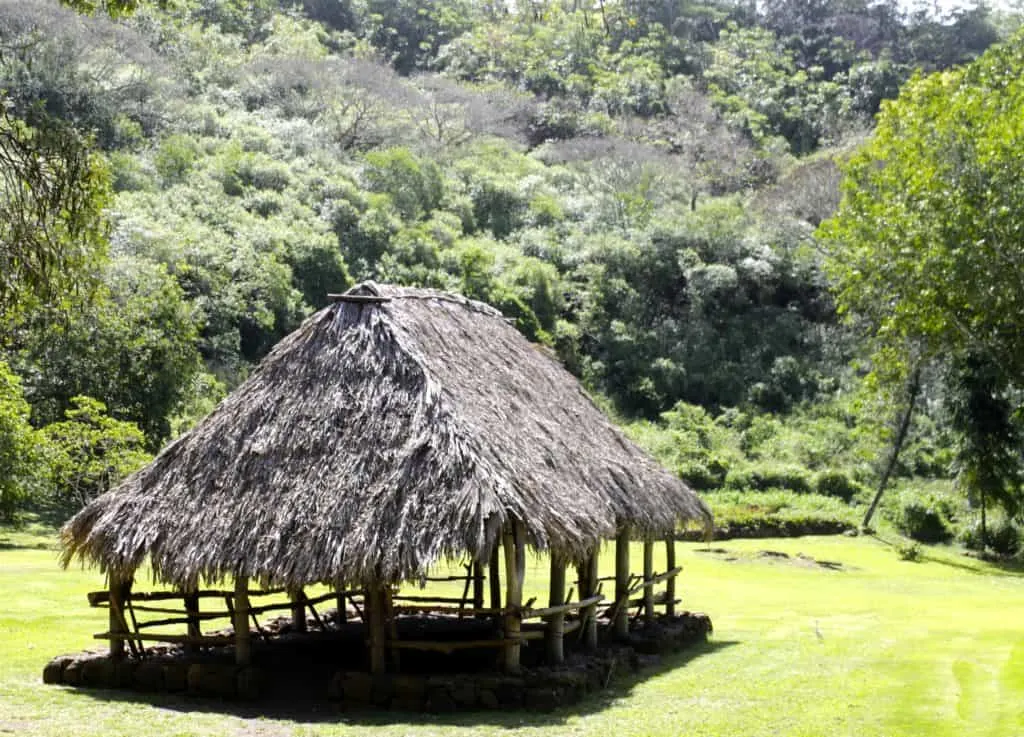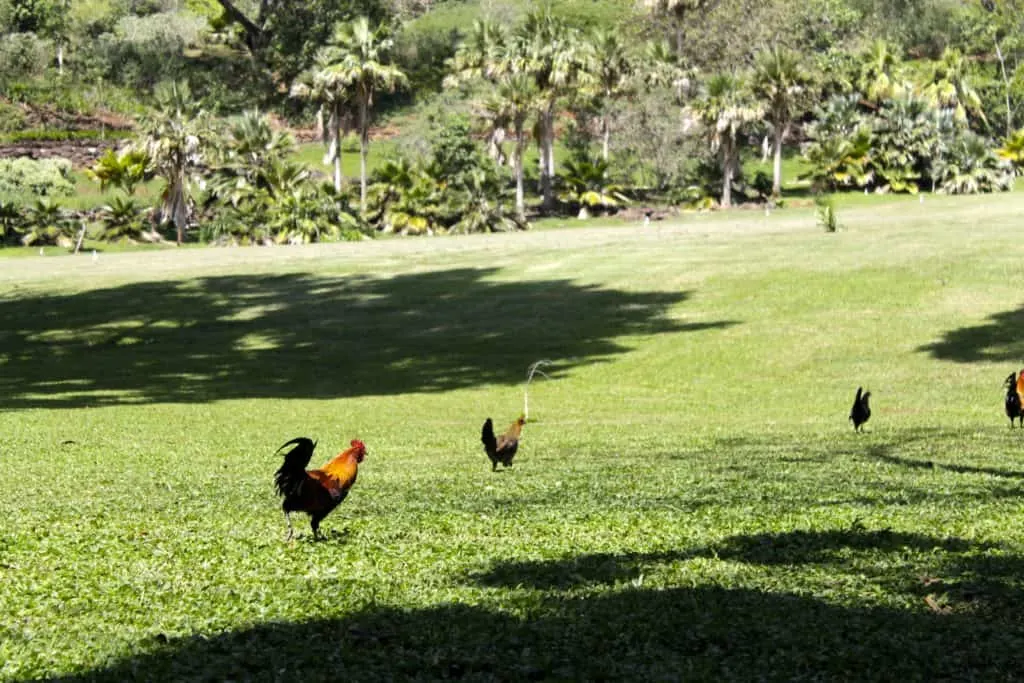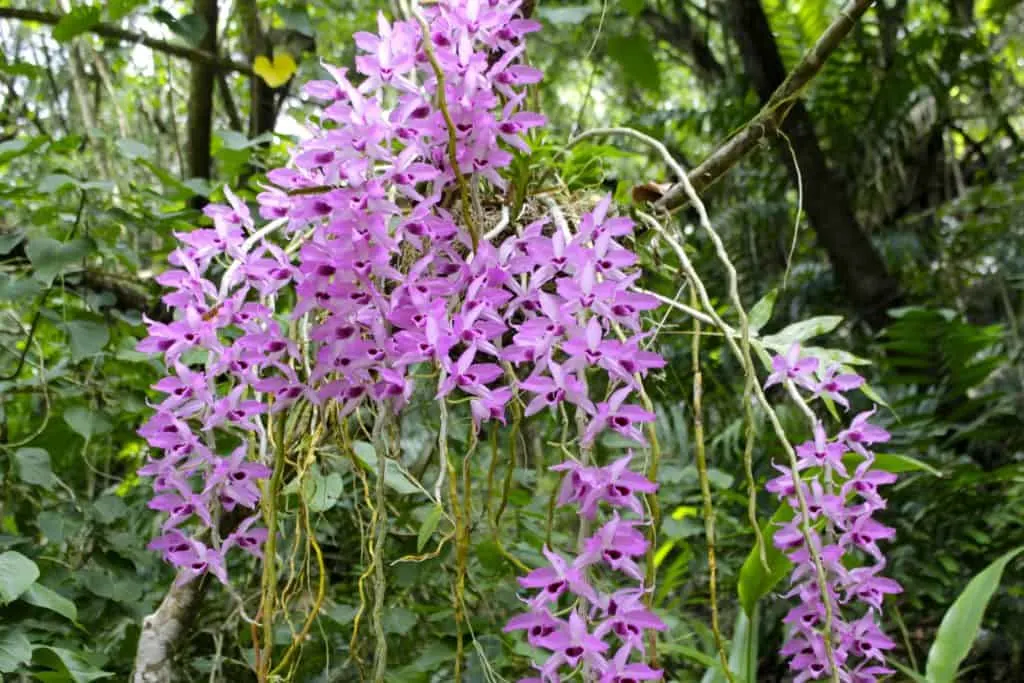 After that, we left and stopped by Spouting Horn because it was 30 seconds away from the entrance to McBryde Gardens. Spouting Horn is a place where the waves crash against and under the rocks and water is forced out through a hole in the top of the rock structure and shoots up 25 feet or so. It was way better than when we saw Old Faithful because you didn't have to wait! Overall, Spouting Horn doesn't have much to see, but it's a fun, quick stop on your travels.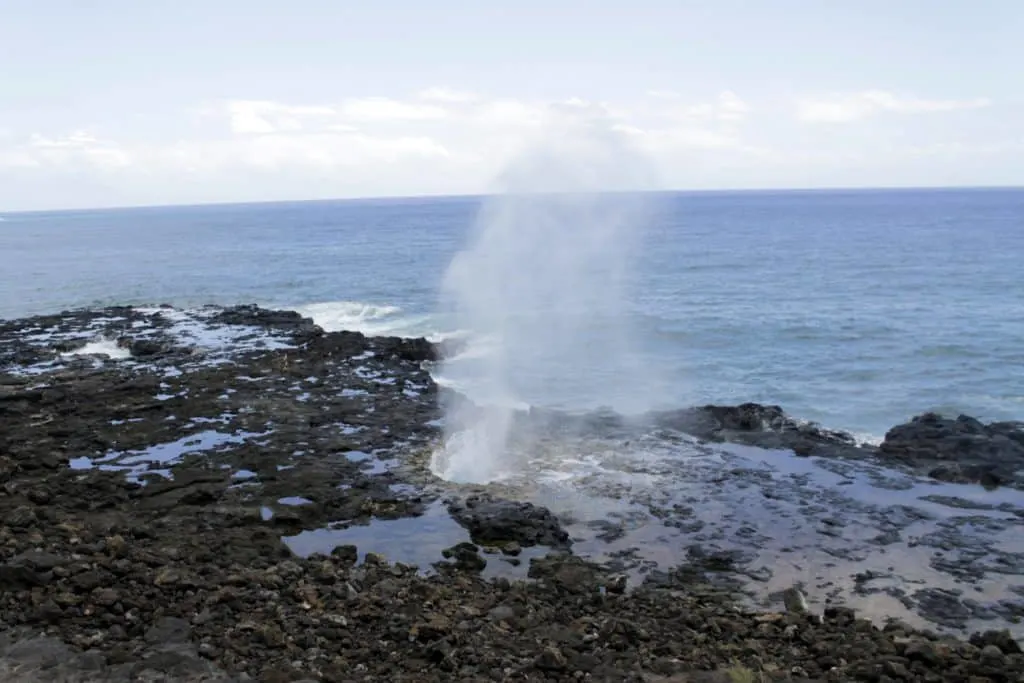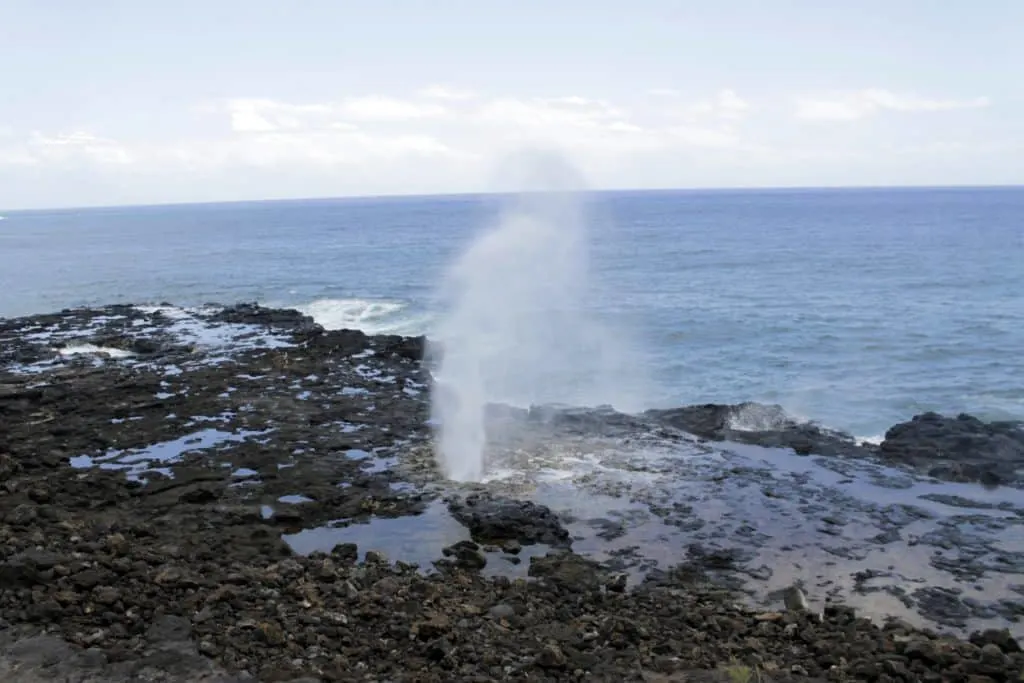 We drove from there to a "restaurant" called Da Crack. Da Crack is a hole in the wall off the side of the road with no place to sit down. You order at the window and they produce amazing food for you. We had a fish burrito and shrimp tacos and ate on the curb. It was incredible and honestly one of our best meals on the trip.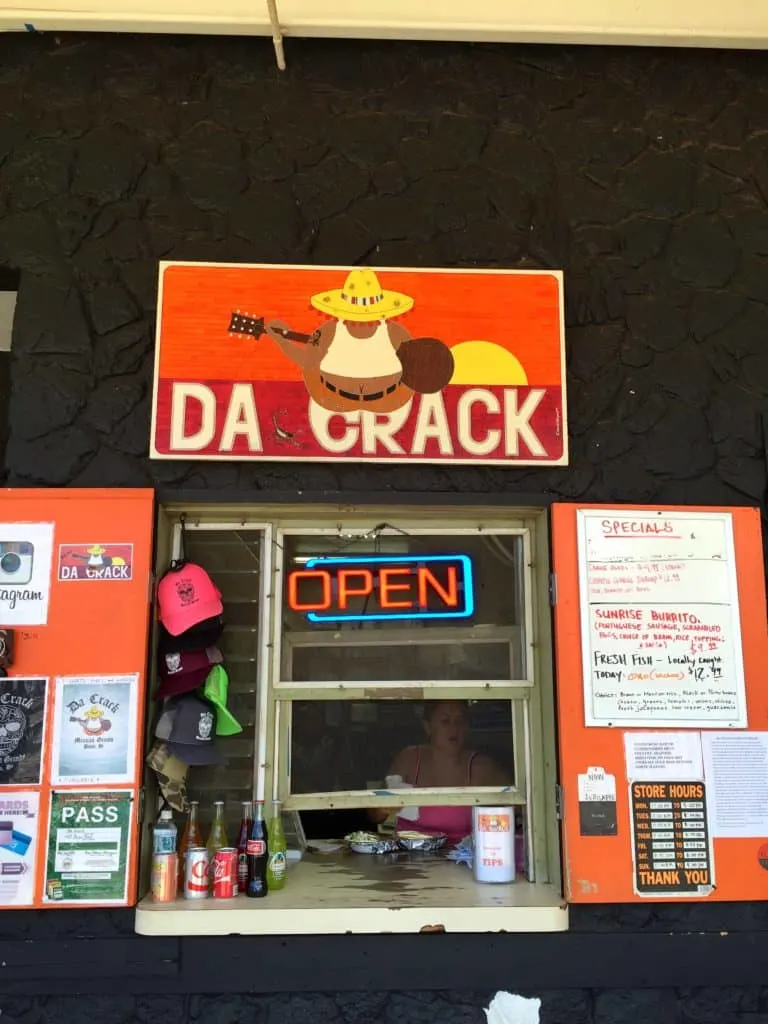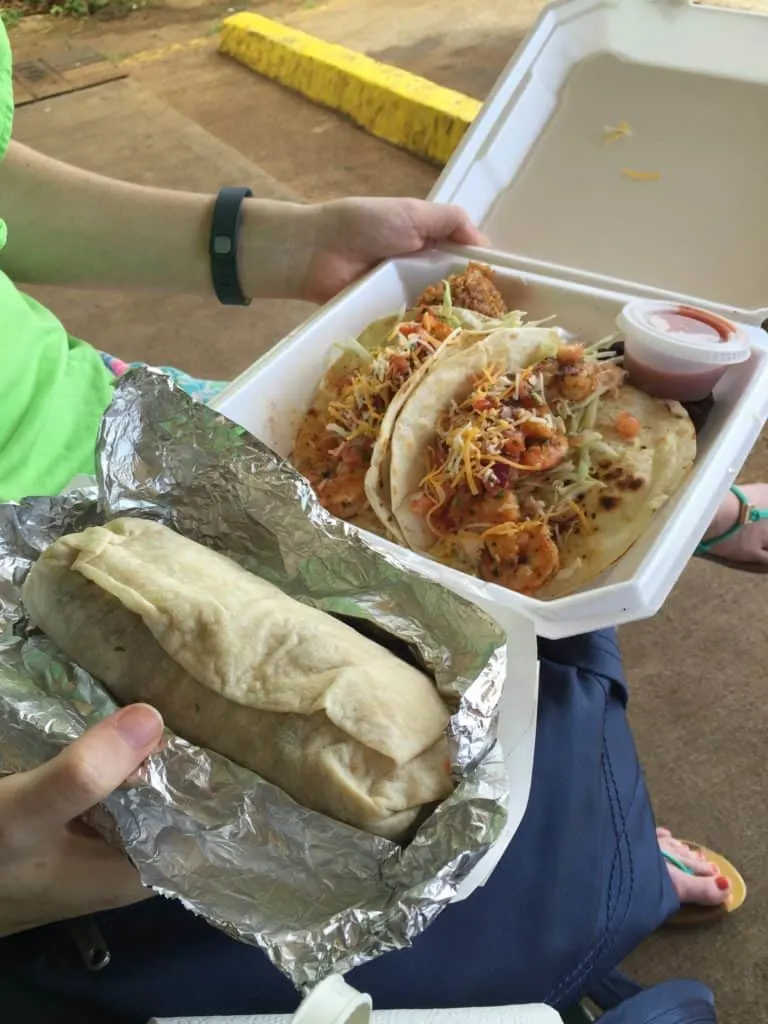 After Da Crack, we decided to head to the end of Poipu where we had been told by our McBryde Gardens bus driver that there was a hidden beach. We trusted him and he wasn't wrong. When you go to Poipu, go to the end of the main road, past the Grand Hyatt. The road turns from asphalt to dirt and most people assume it's the end of the road.
The dirt road is extremely pocketed with huge potholes and washed out areas, but I navigated it with a Nissan Versa. Pretty much any car can make it if you have confidence in your skills, but obviously an SUV would work best. It took about 15 minutes to drive the dirt road, but at the end was a small parking lot that had two cars. Just up the dirt road was another parking lot that had about 10 cars.
We got out of the car at the first parking lot and walked a short trail and voila, a friggin secluded beach. There were no more than five people on the whole thing and it was very open. We later found out it's called Mahaulepu Beach. We snorkeled in the swimmable parts of the beach and saw fish and tons of coral. It was so cool being at a beach at the base of a mountain. Pure perfection.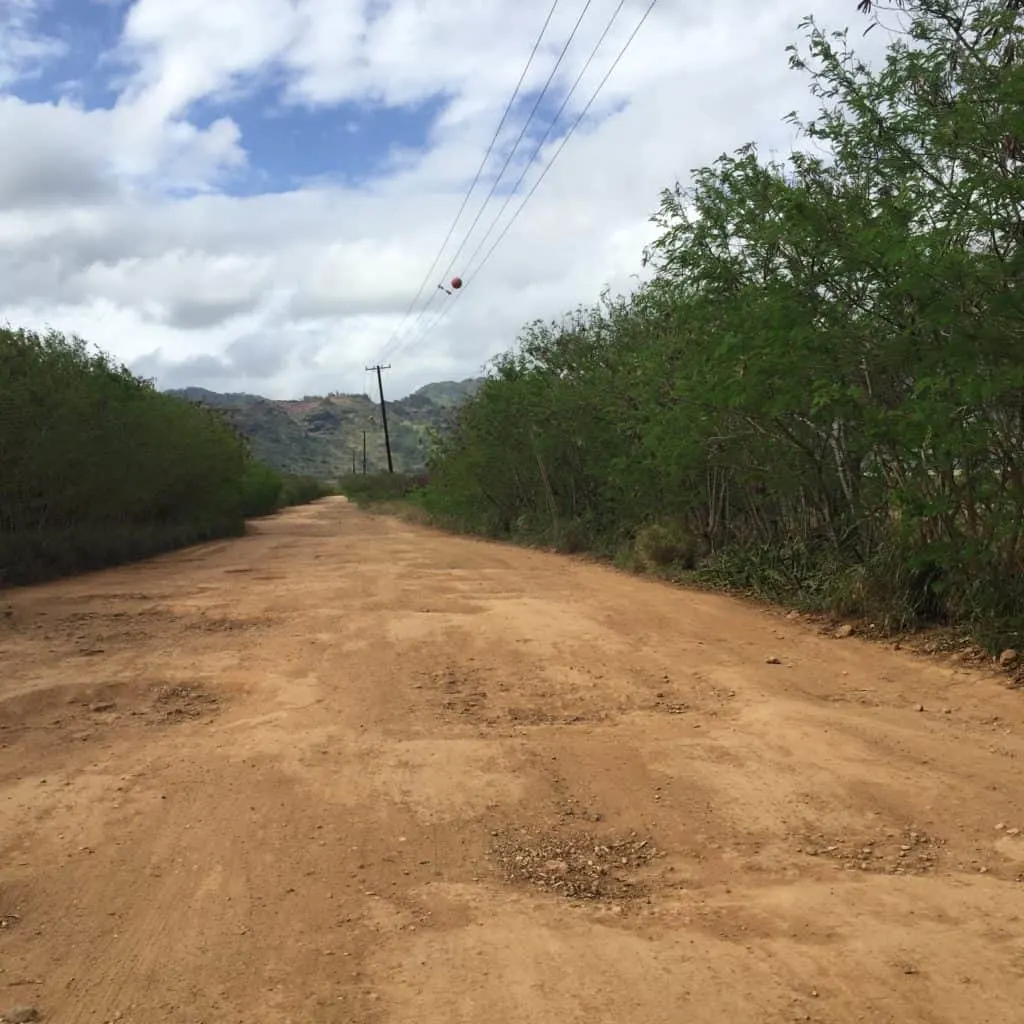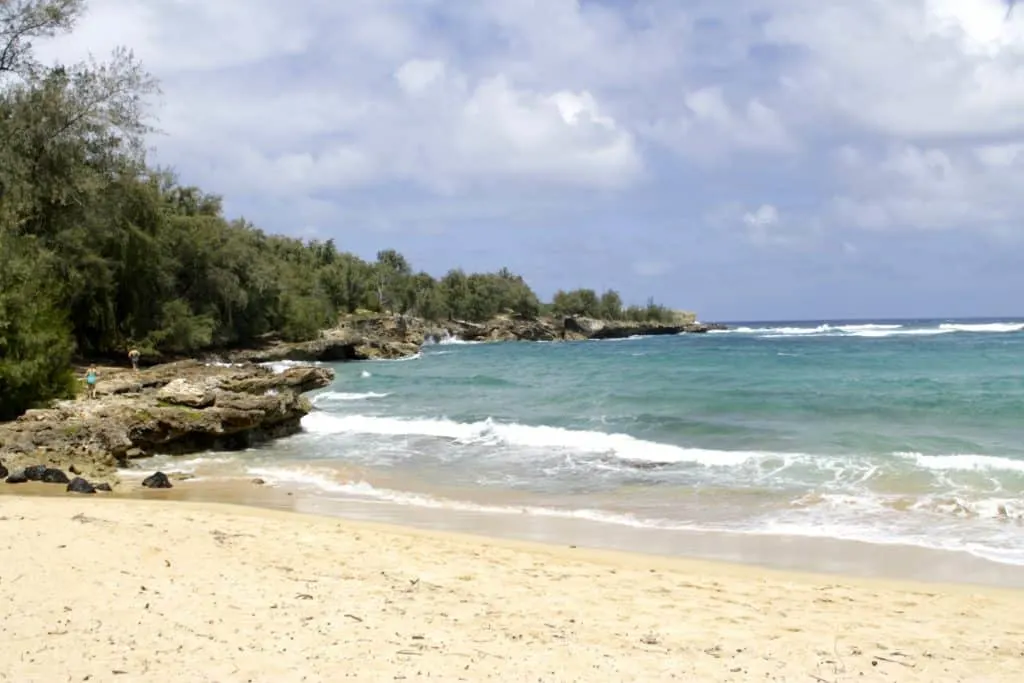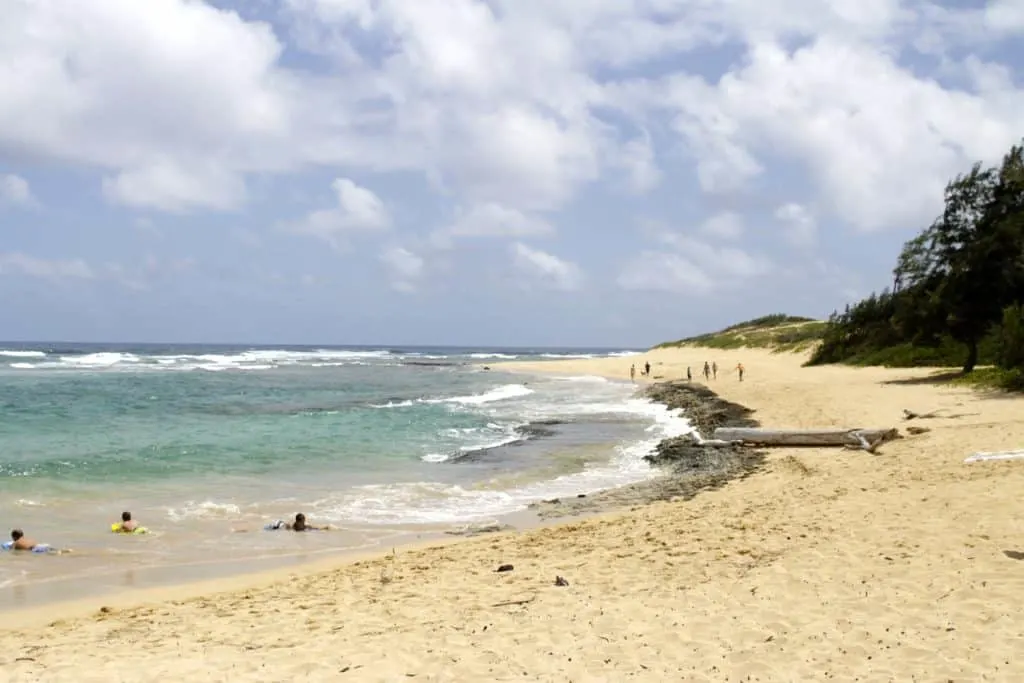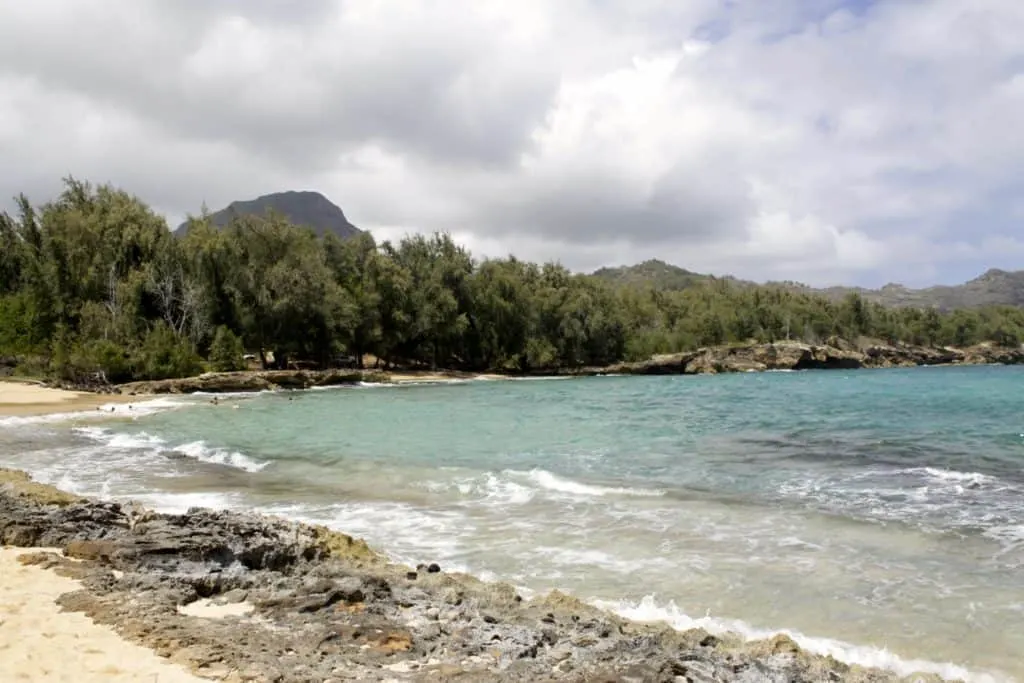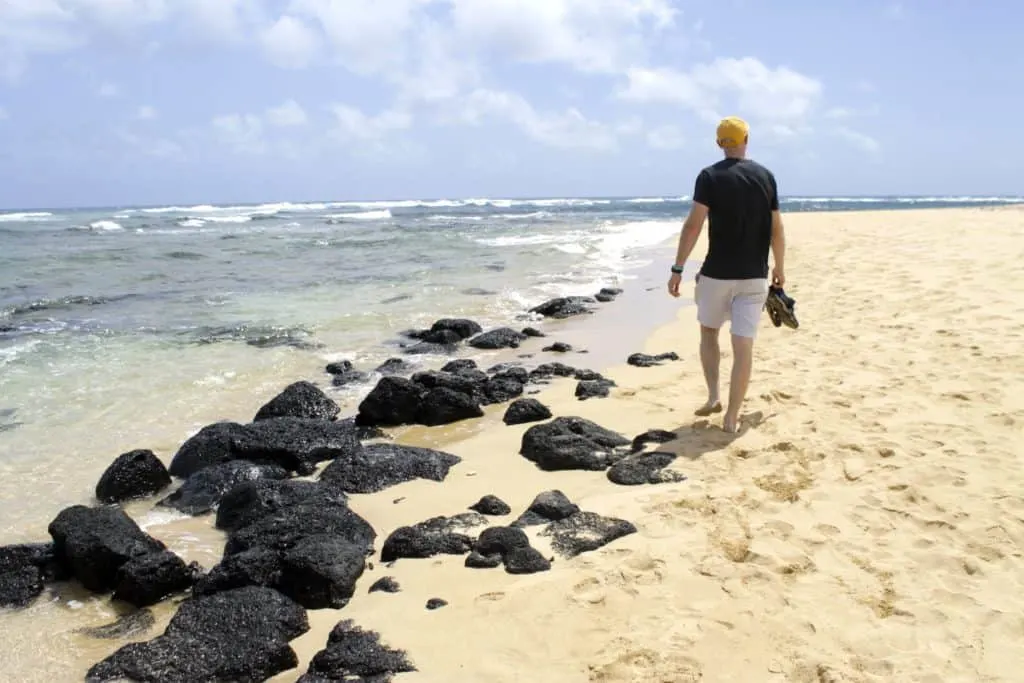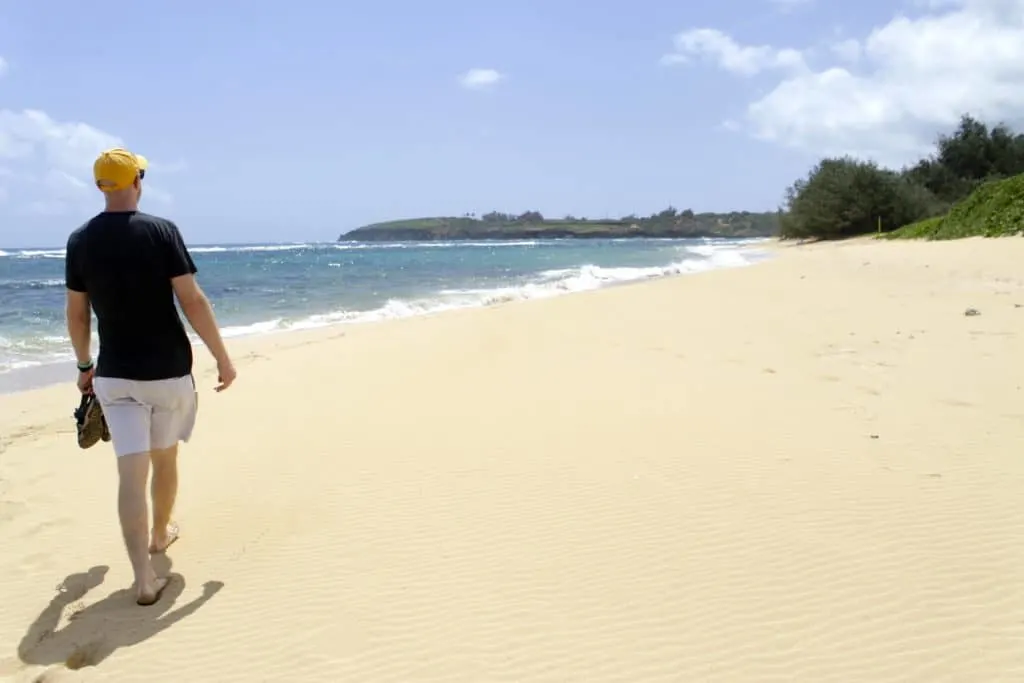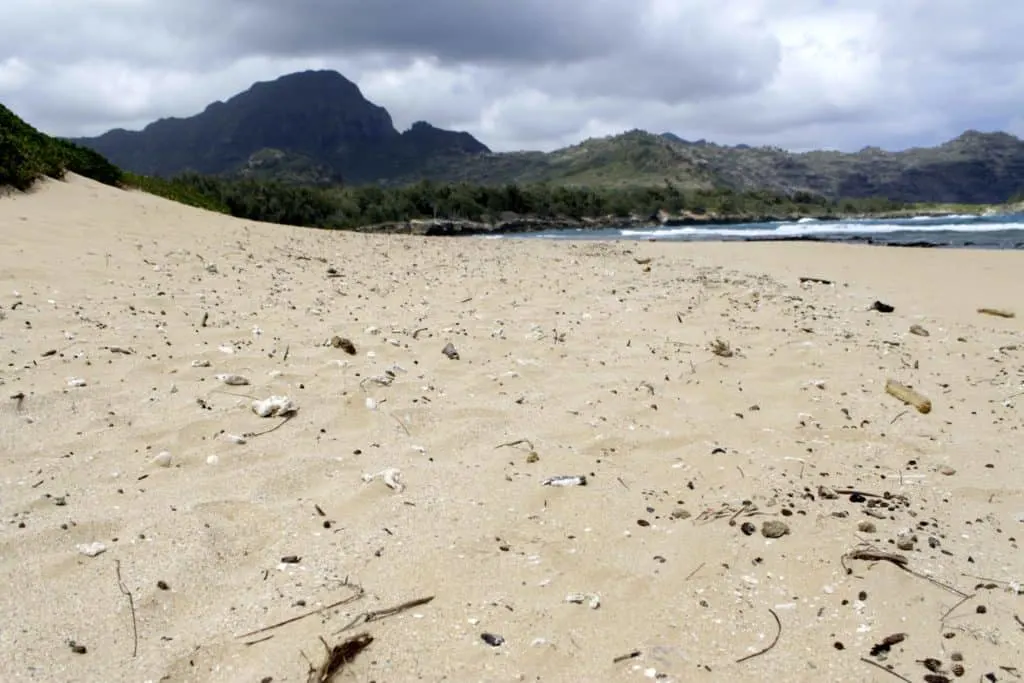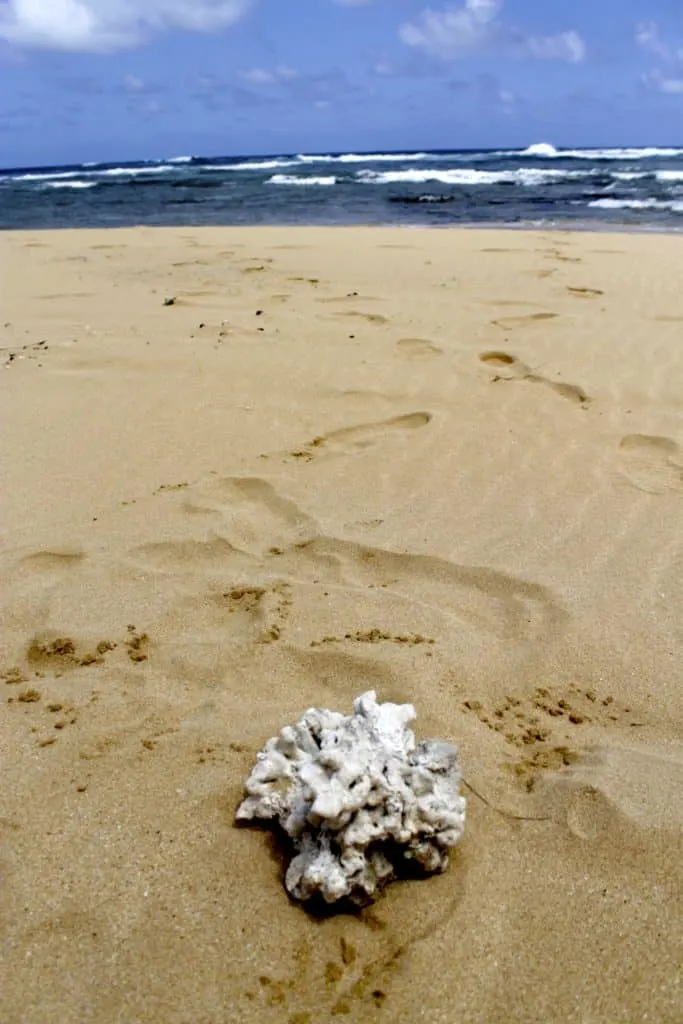 After a little while, we drove back to our hotel and stopped at a shave ice stand for our first dessert delicacy. We topped it with lilikoi (passion fruit), mango and pinapple over vanilla ice cream.
We ended up trying shave ice at about five different places and this was definitely the best. I'm not sure the name, but it was attached to the Kalapaki Beach Hut, and only was open from 11-4. We went back to the hotel and laid by the pool with mai tais and read our books before getting a plan together for dinner.
Our dinner plan ended up being us just driving through Lihue and me spotting "Kauai Beer Company" out of the corner of my eye. We walked in and sat at the bar and had a great night trying their beers and talking to the bartenders.
Some great beers there are the Lilikoi Wheat, Lihue Lager, El IPA and the Tropical Armadillo, which is an oatmeal pale ale. They actually had great, non-bar food. Morgan enjoyed toasted purple sweet potato coconut ravioli and I had the salmon and asparagus baked mac and cheese. Phenomenal.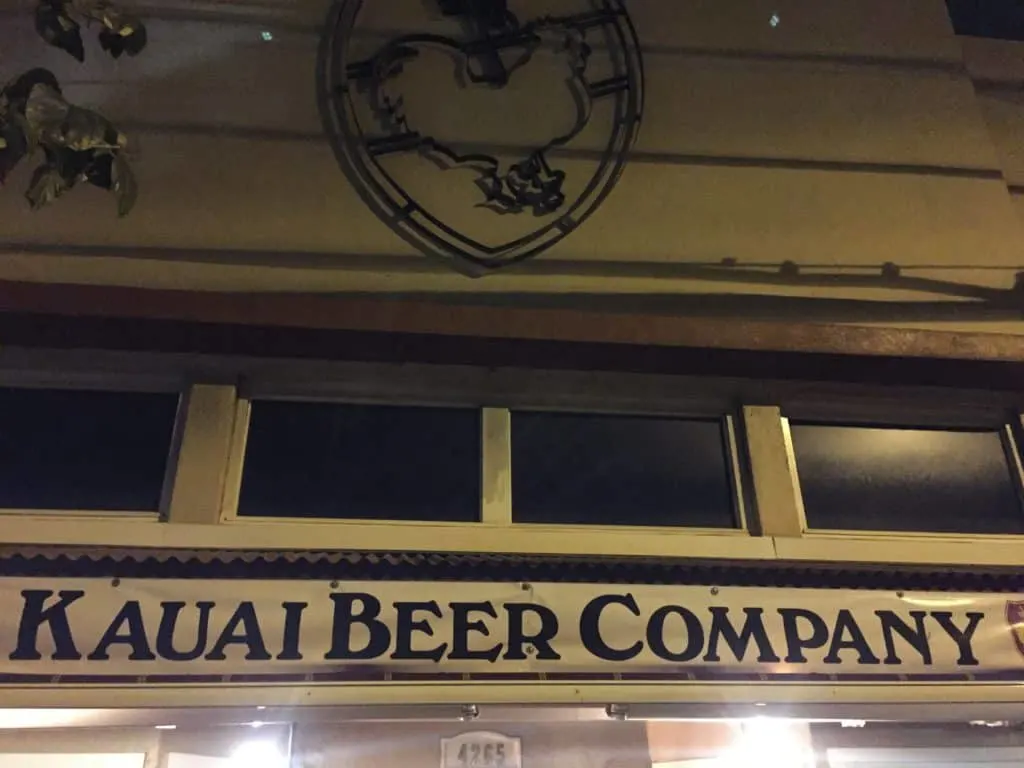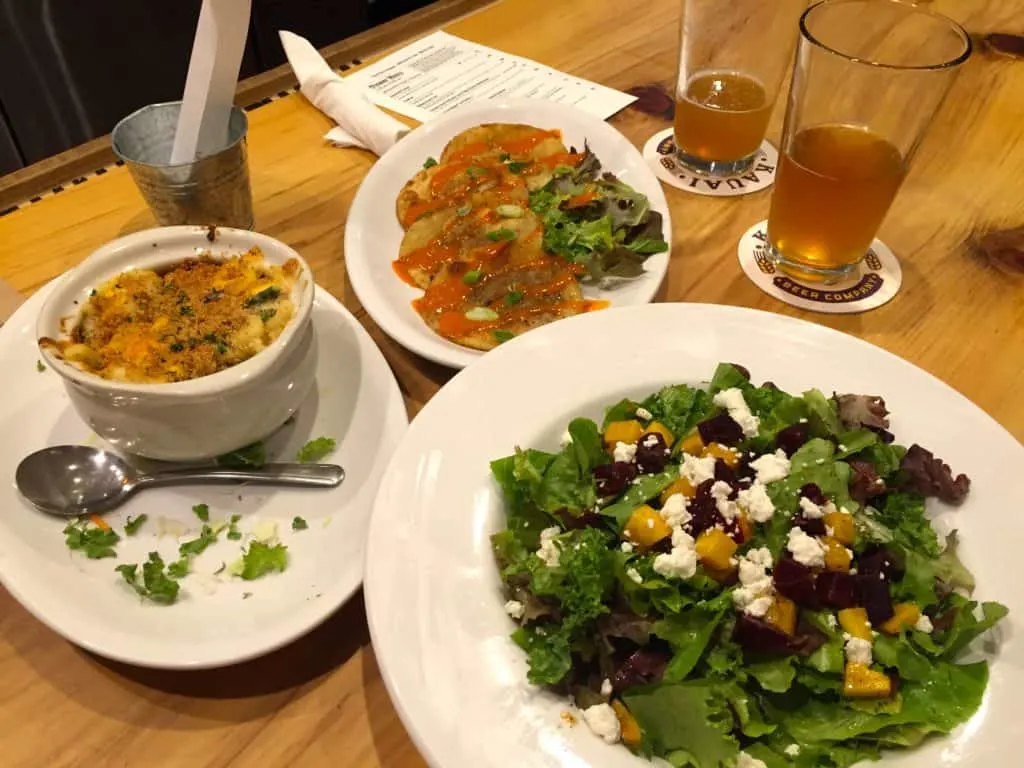 It was a fun filled day and really got us going. This day got us in our grove and we had no issues with what to do the rest of the way. Our anniversary adventure was just beginning!
Be sure to check out Day 3 of our trip to Kauai!