We had to get up early again on day four of our trip to Kauai, Hawaii in order to be at Captain Andy's Sailing Adventures by 7:15 for our sailing expedition up the Na Pali Coast! Just the day before, we hiked along the Na Pali Coast and now we were going to get to see it from the water.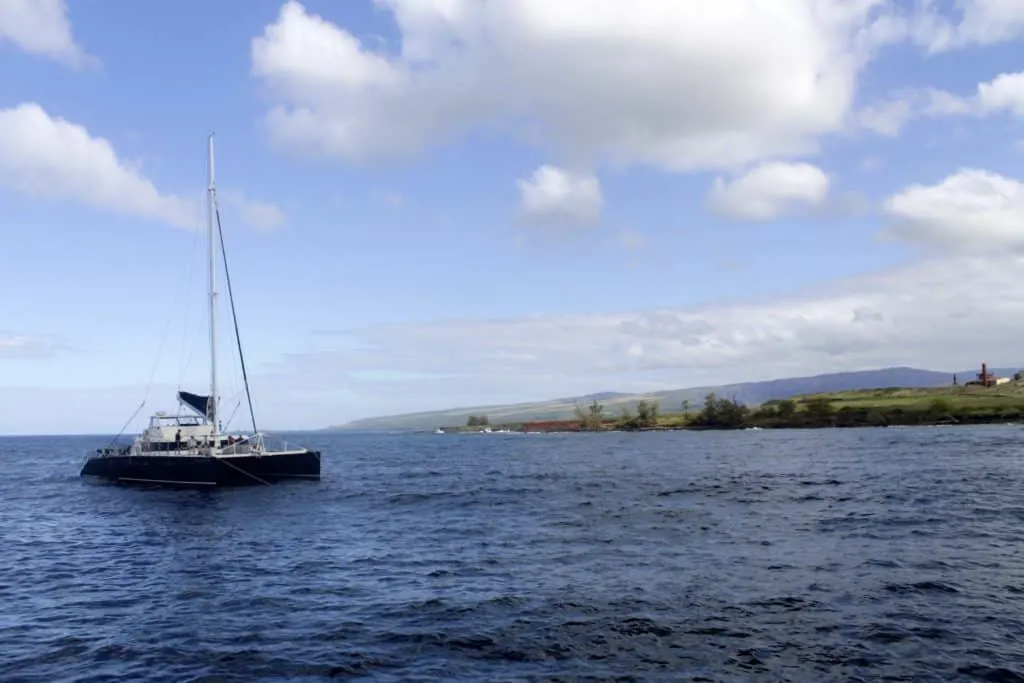 At Captain Andy's, in Port Allen, Kauai, we hopped on a catamaran that took us from the southern side of the island around to the north west side to see the Na Pali Coast. The views of the cliffs and mountains from the water were absolutely spectacular and we couldn't believe that we had just been hiking there the day before! Along the way up the coast, we saw several huge pods of spinner dolphins and it was amazing to watch them swimming with us. We also saw a momma humpback whale and her baby three different times! It's not even whale season, so we were very lucky.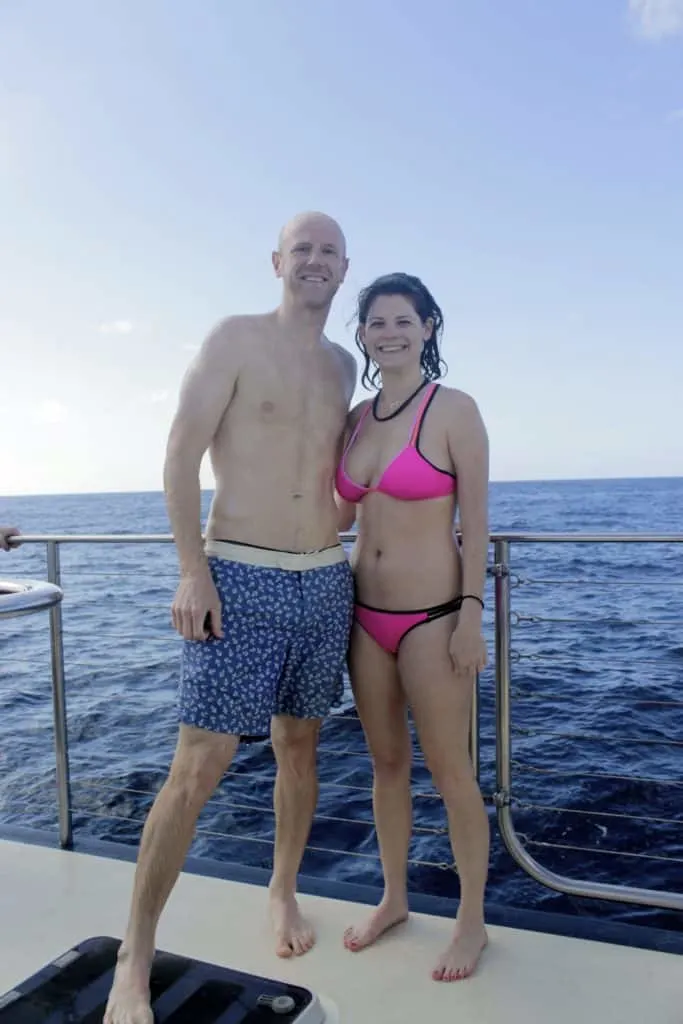 About 30 minutes into the trip, we moored for snorkeling off the coast of an old sugar cane factory. The water was warm, deep, blue and clear. We saw tons of beautiful fish and coral reefs, but the highlight was that we got to swim with a green sea turtle! We followed it around for a while as he just cruised along. We got easily close enought to touch it and it was very cool.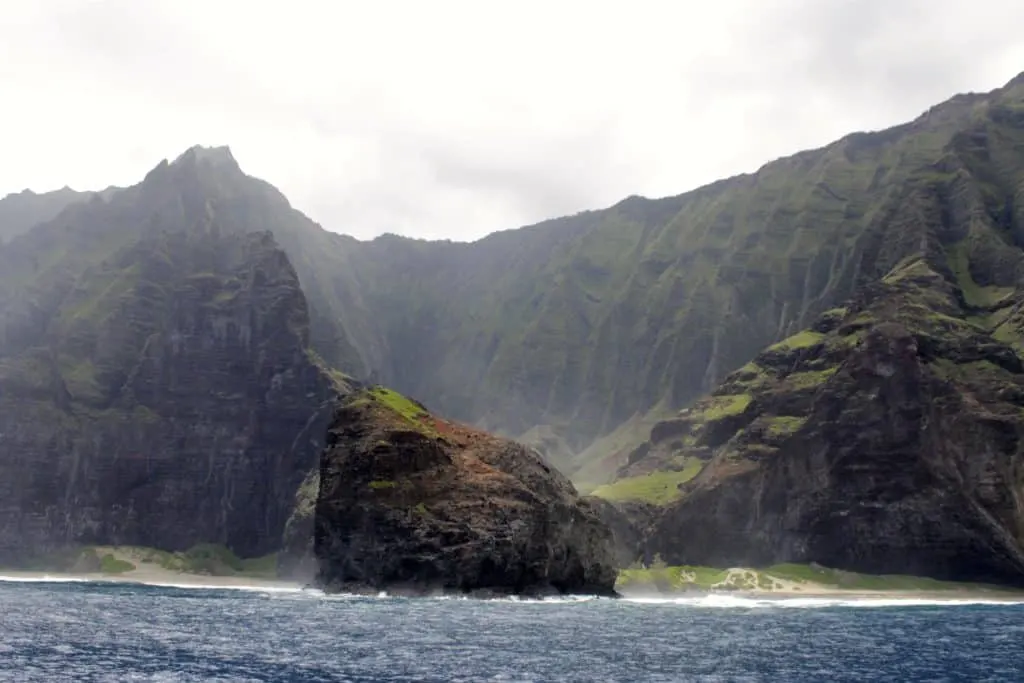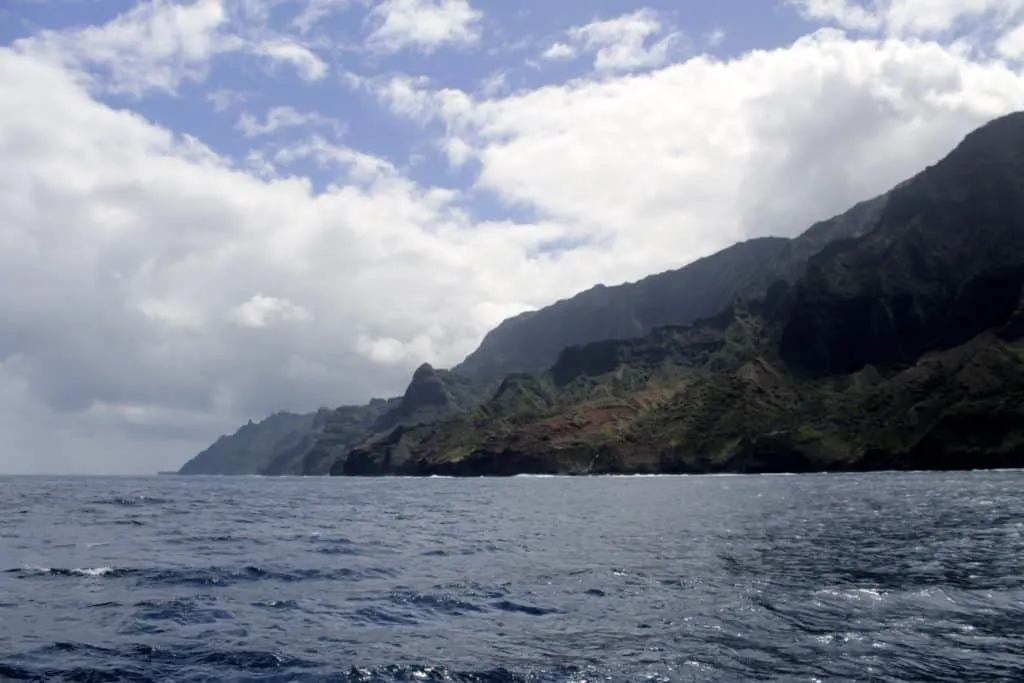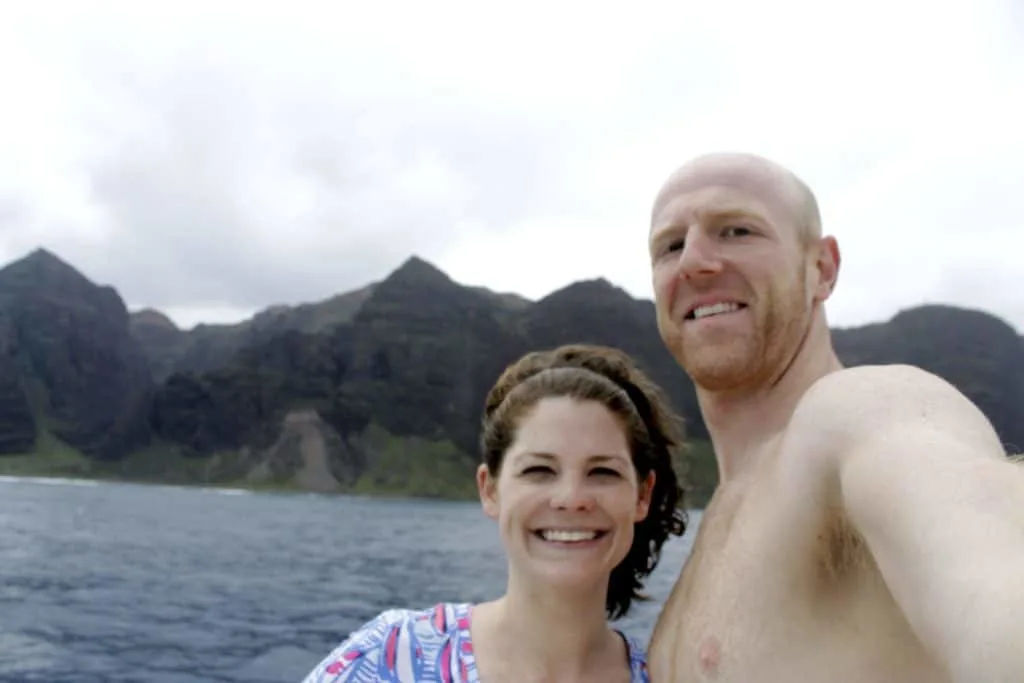 During the cruise, the crew grilled us cheeseburgers which were surprisingly delicious. There was also endless beer sooooo we had a few.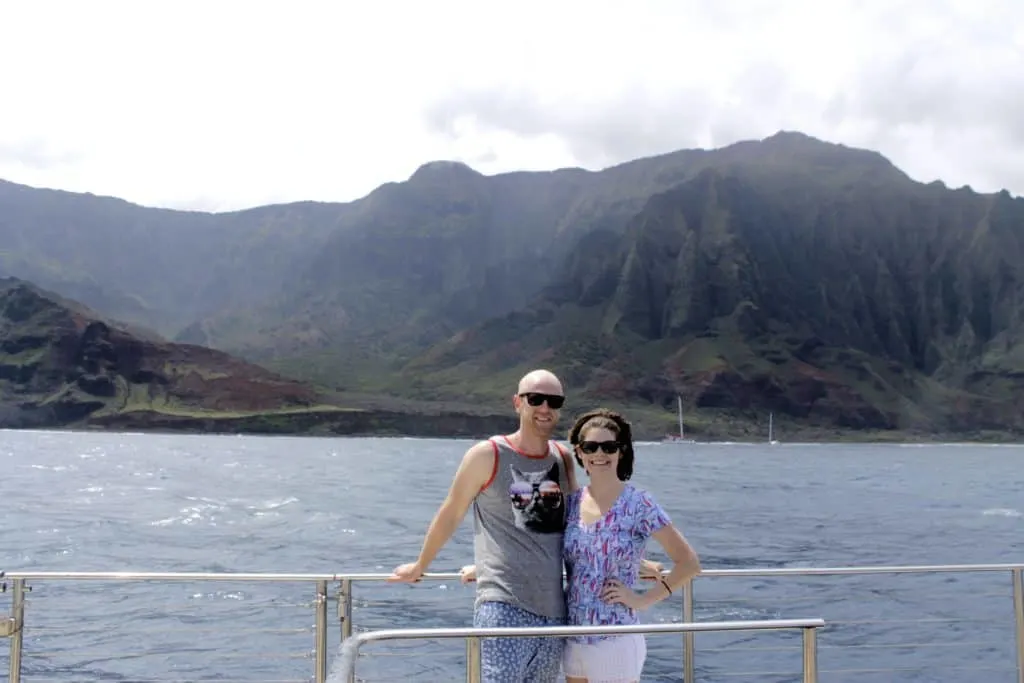 Overall, the cruise was absolutely worth the cost and would do it again every time.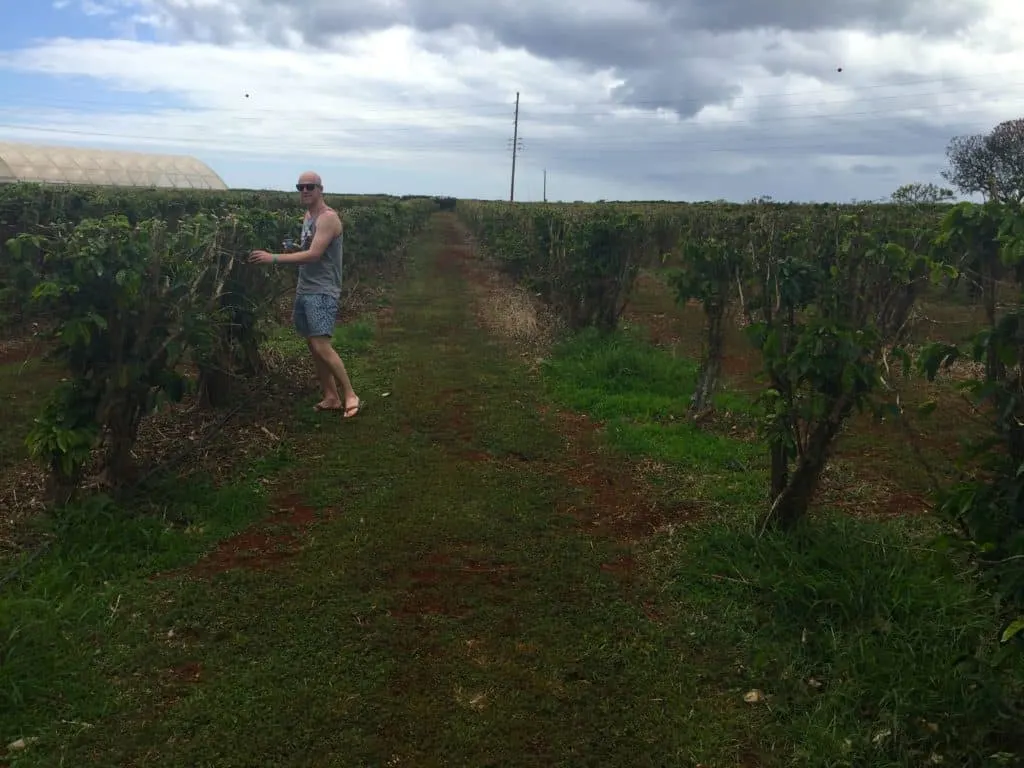 We stopped at the Kauai Coffee Company on the way back. They had samples of all their coffeese and we took a self-guided tour along the grounds. Very cool to learn about the process and see millions of coffee trees.
When we got back, we read and swam at the pool for an hour and a half before cleaning up and going to Kapa'a for Brick Oven Pizza and had a really good split margherita and BBQ chicken pizza.
After two early mornings, we were ready for bed and hitting it hard.
Be sure to click over and check out day five of our Kauai trip!