For our anniversary a couple weeks ago, Morgan got me what she called a "self-serving" gift- tickets to the Jingle Bell Ball in North Charleston. She meant self-serving because she was the one that really wanted to go, but it sounded fun, so I was down. Plus, we had some really good seats. P.S.- sorry for the poor long-distance, iPhone quality pics.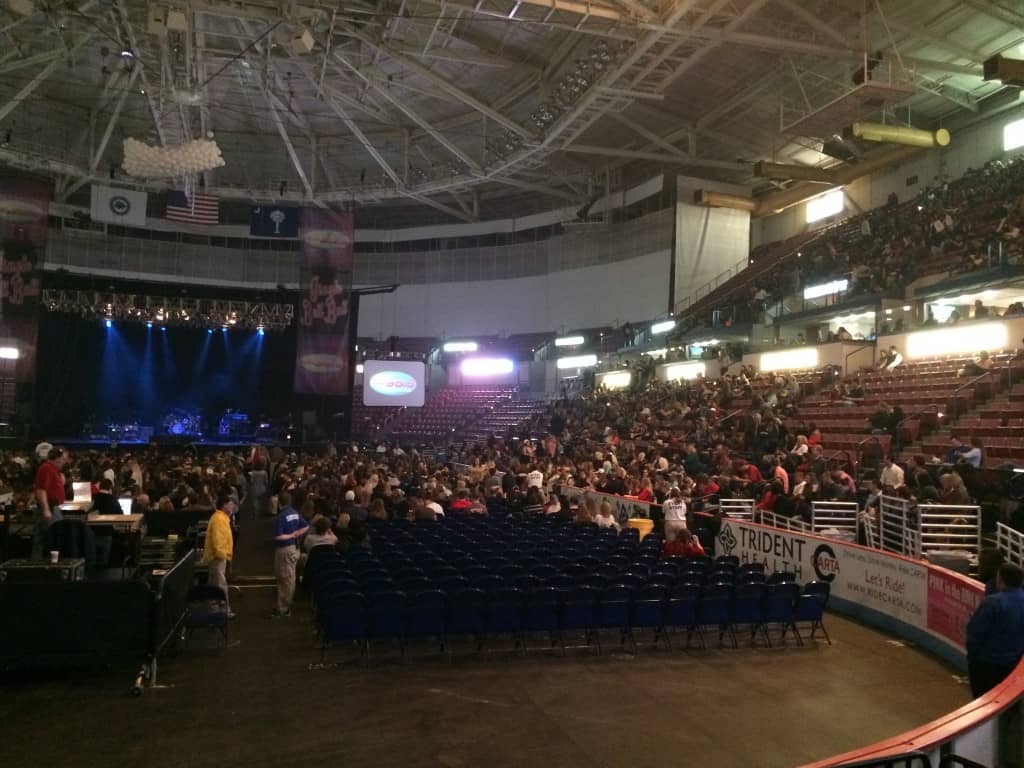 The lineup included ZZ Ward, Jesse McCartney, Avril Lavigne, Chris Daughtry, and The Fray. AKA- this was an early 2000s throwback concert reunion! I don't think I've been to a concert since I saw MC Hammer try to make a comeback at Speed Street in Charlotte 8-ish years ago, so I wasn't sure what the vibe was going to be.
The night was supposed to kick off with a short set from ZZ Ward, but she apparently decided her one semi-heard of song made her too good for Charleston.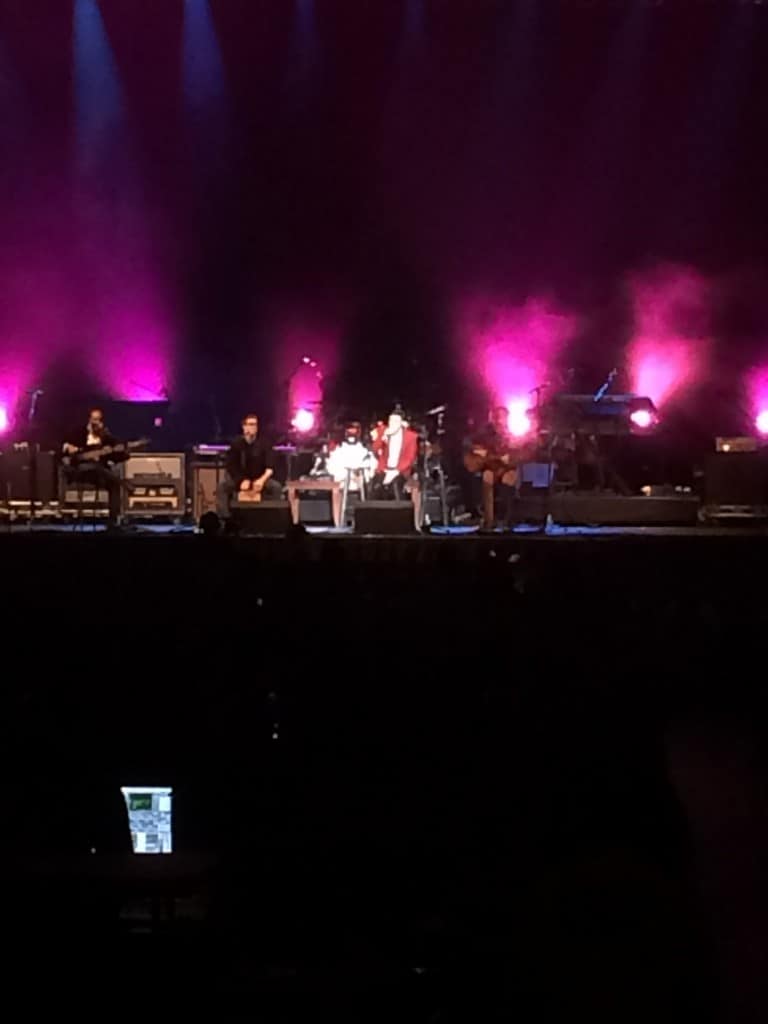 So Jesse McCartney came to rock the house. I can't remember anything about Jesse except that he had some songs and never really got going. At the Jingle Bell Ball, he wore leather pants and a red blazer, so yeah. But he did his performance acoustic and actually sounded pretty good. It was just one of those times when he was trying to sing songs that no one had ever heard of and everyone just wanted him to sing "Beautiful Soul," so he sang that last, but was decent overall.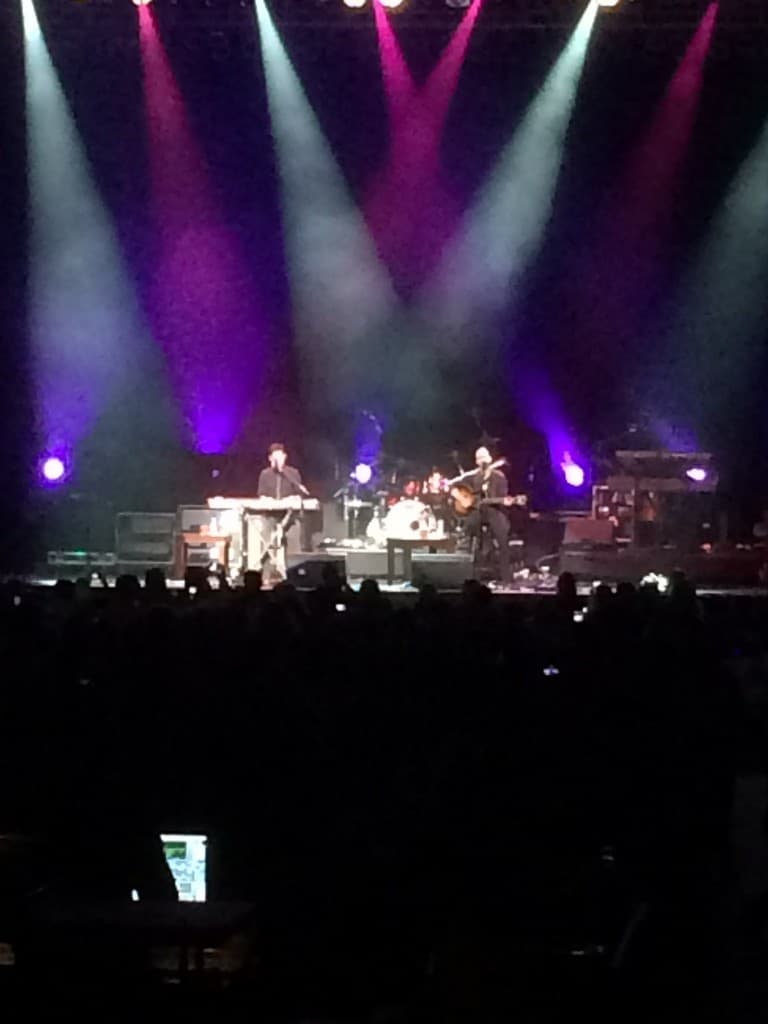 Daughtry came out next and followed up with the acoustic theme. He had a guy in keyboard with him and they got straight to the songs people knew and cared about. He sang really well, but didn't seem as into the performance as Jesse did. Also, he covered Imagine Dragons' "Radioactive" and, sadly maybe, it was my favorite performance. I hadn't heard it acoustic before and he did a great job.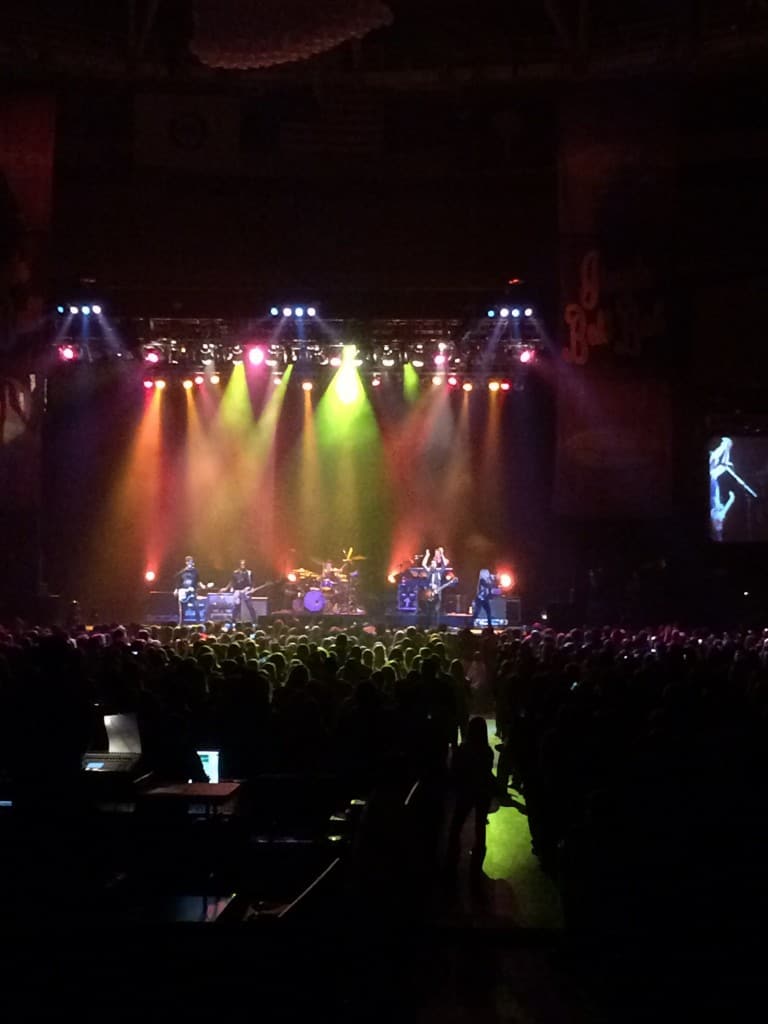 I've always thought Avril Lavigne was pretty cute, for a skater chick, and Morgan even performed a theatrical monologue of "Skater Boy" when she was in middle school, so this was the first real performance from anyone I knew much about. Morgan went nuts. Her set, honestly, rocked. She got right to the good jams. She started out with three songs in a row talking about how she never wanted to grow up, said she didn't like my girlfriend, and then called me a skater boy and said see ya later. She mostly rocked all the good stuff from her first album and a couple good ones from her newest. She's also really good live. Definitely no lip syncing from her. She knew how to put on a performance and really get the crowd going. This was my favorite part of the show because Morgan got so into it. It was completely worth it for me to be here to see her so happy.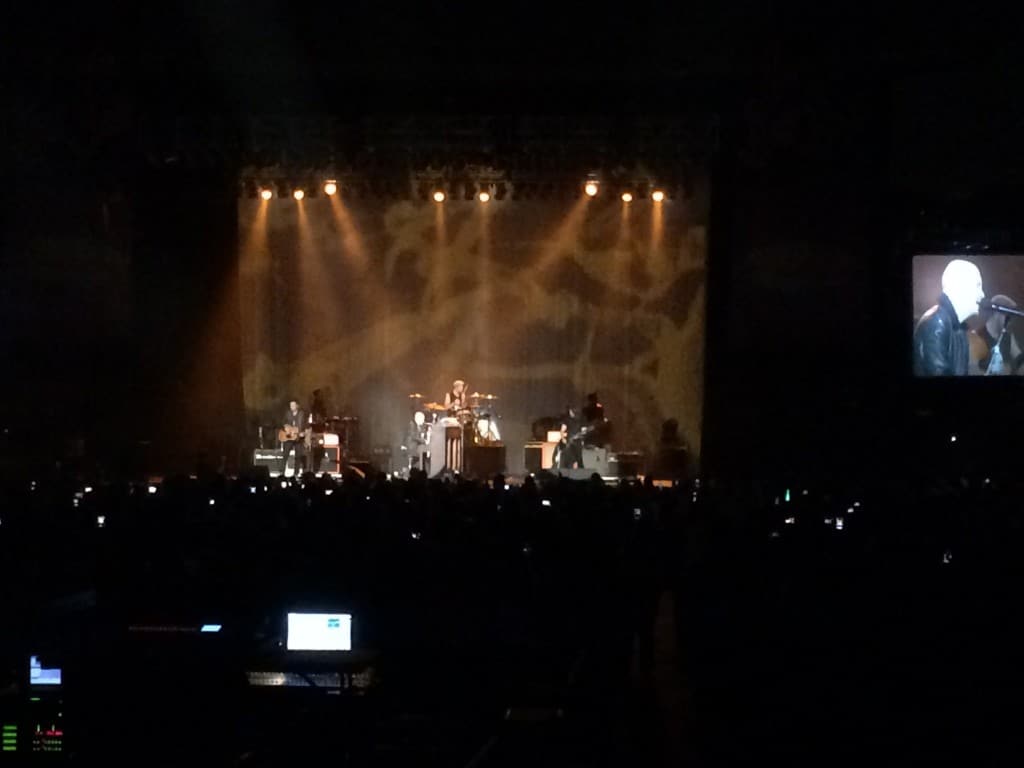 The Fray headlined the show and obviously went last. I told Morgan they should have put Jesse McCartney last, but she said everyone would leave and he would be sad. The Fray had a much longer set than everyone else and didn't quite get off to the rocking start that Avril did. They came out and played a few slow songs I had never heard before. It's worth noting that I've always felt like The Fray kind of sounds like a Christian rock band. I feel like they fit right into that vibe. Anyway, I digress. Once they got going, they really got going. They played all the songs that got them started, and reminisced about how they had performed one of their very first gigs at the Windjammer on Isle of Palms. They also had a couple of jam sessions in between songs that I really got in to.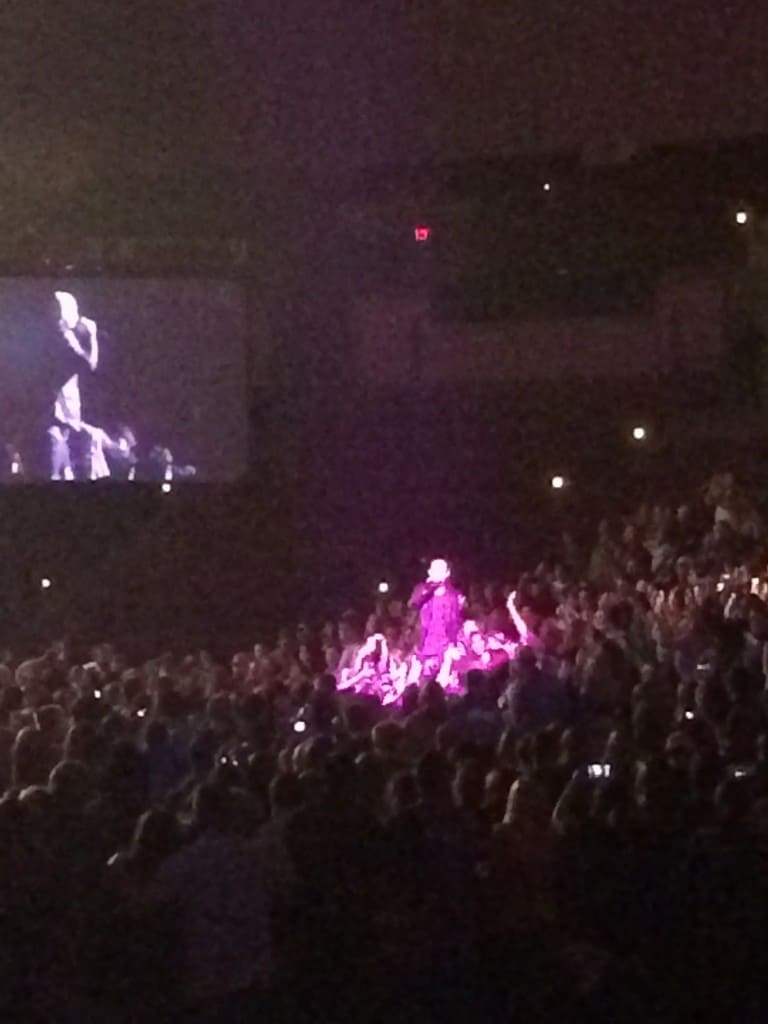 Overall, I'll actually say that Avril Lavigne gave the best performance. She rocked her music and pumped the crowd. The Fray did a really good job once they were going. I was really surprised at Jesse McCartney's performance and thought he did a great job of crowd interaction. Daughtry was definitely the worst, because he really didn't seem like he cared that he was there and people wanted to hear him sing. But I had a great time and loved living back my youth!
Did you go to the Jingle Bell Ball? What were your thoughts?