Today was a HUGE day. I can't express that enough. When we were planning our trip to Italy, we only booked two things to do. We had our plane tickets and our places to stay through AirBnB, but we only had two activities booked… and they were both on the same day. That day was our full day in Florence, although we spent much of the day outside of Florence with our tour, called Tasty Tuscany through Tuscan Wine Tours. In the morning, we had breakfast at the Strange Uncle and then packed a bag for the day with essentials, then walked 20-25 minutes to the meeting point they had given us. Our tour guide, Rebecca, picked us, and the other three couples in our group, up in a van.
Rebecca was from Denmark and English was her primary language. Two of the three other couples in our group were from the USA and the other was from Australia, so we were all able to converse easily, which made us feel like we could experience the day a little easier. Along the way, Rebecca gave us history of the wine in the area as well as history of the region itself. She talked to us about official wine designations for the types of wine from each area.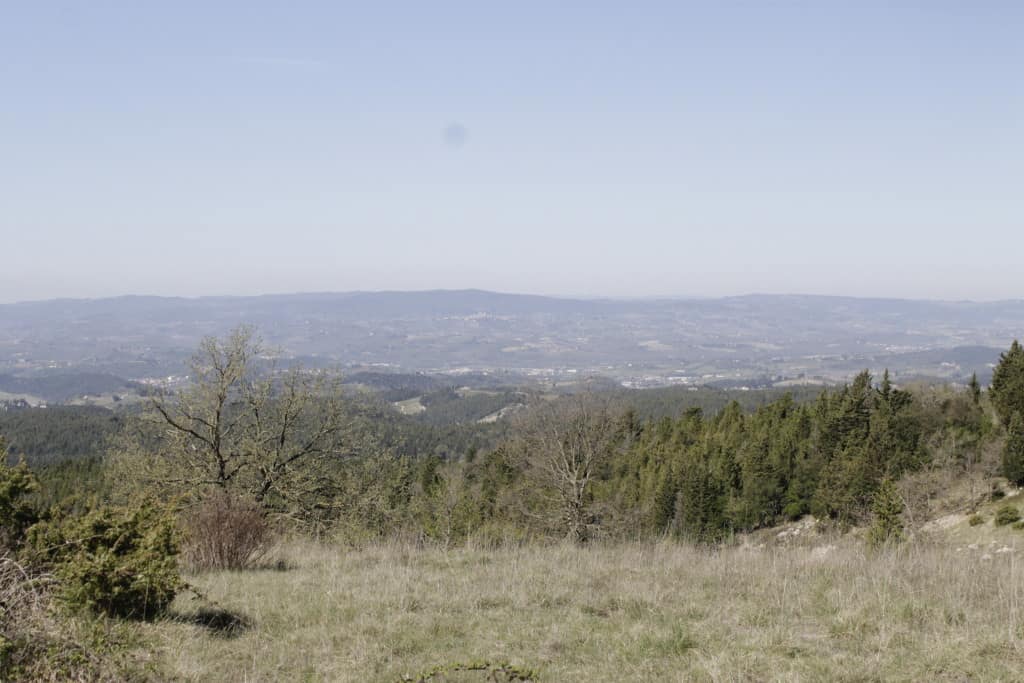 Rebecca drove us approximately 45 minutes away from Florence for our first stop in Castellina in Chianti at a gelateria called Antica Delizia where they make their own fresh gelato. I thought we were going to be in the sticks, but the small town was actually very cute. The shop was cute and we went into the back for a demonstration on how they make fresh gelato every day.
The gelatier spoke no English, so he had a translator girl that worked with him. He showed us the whole process from start to finish of how to make gelato. First was making the liquid mix. Different types of gelato get different bases, like the fruit ones, chocolate ones, and plain ones.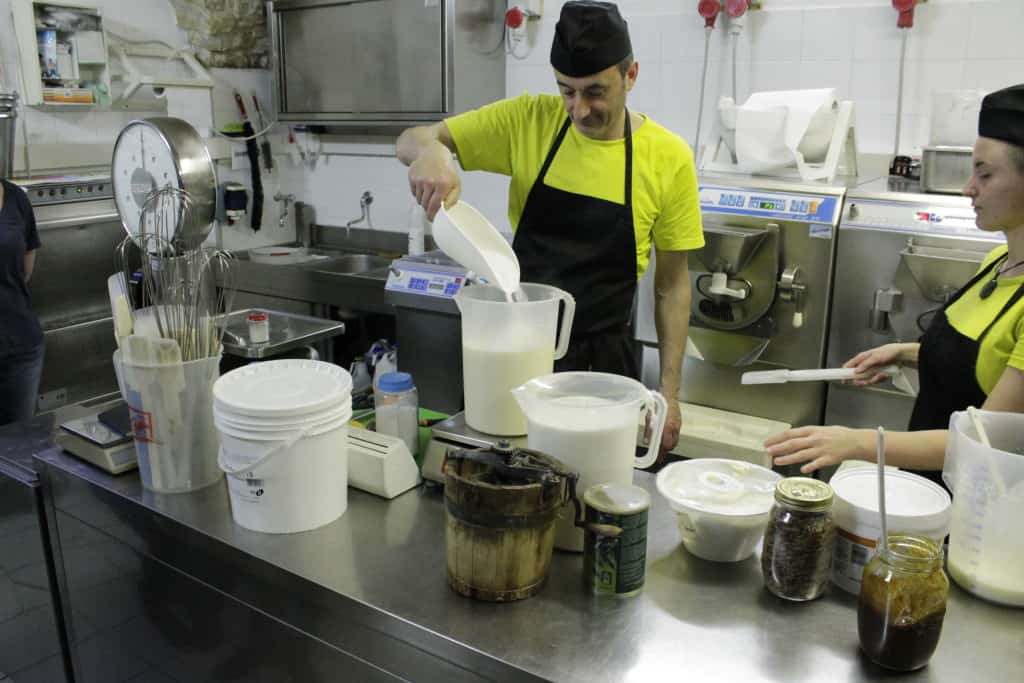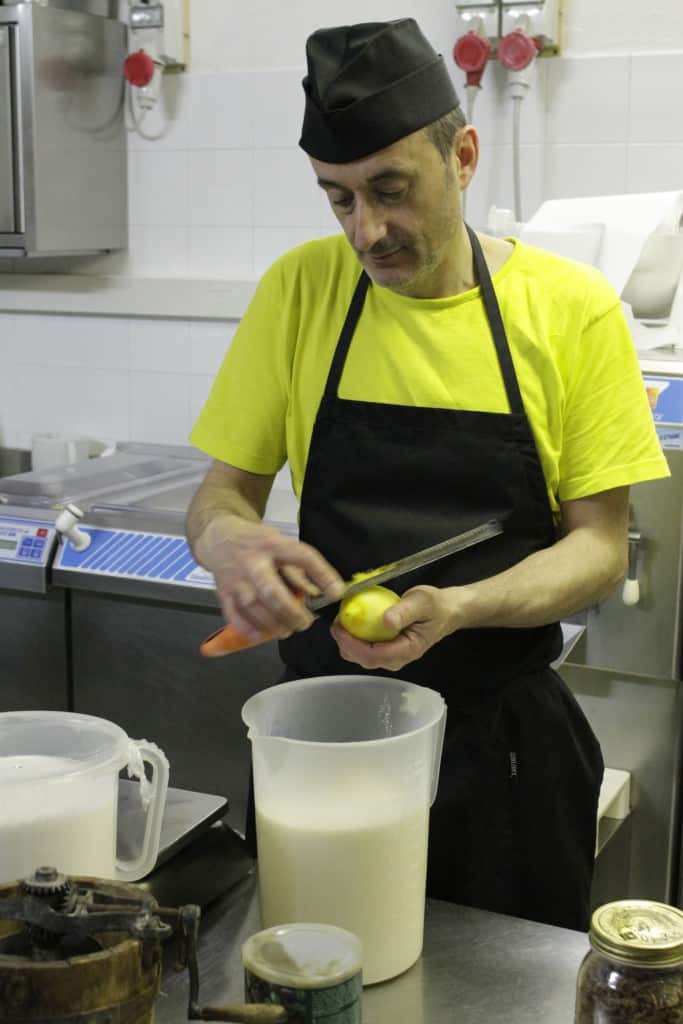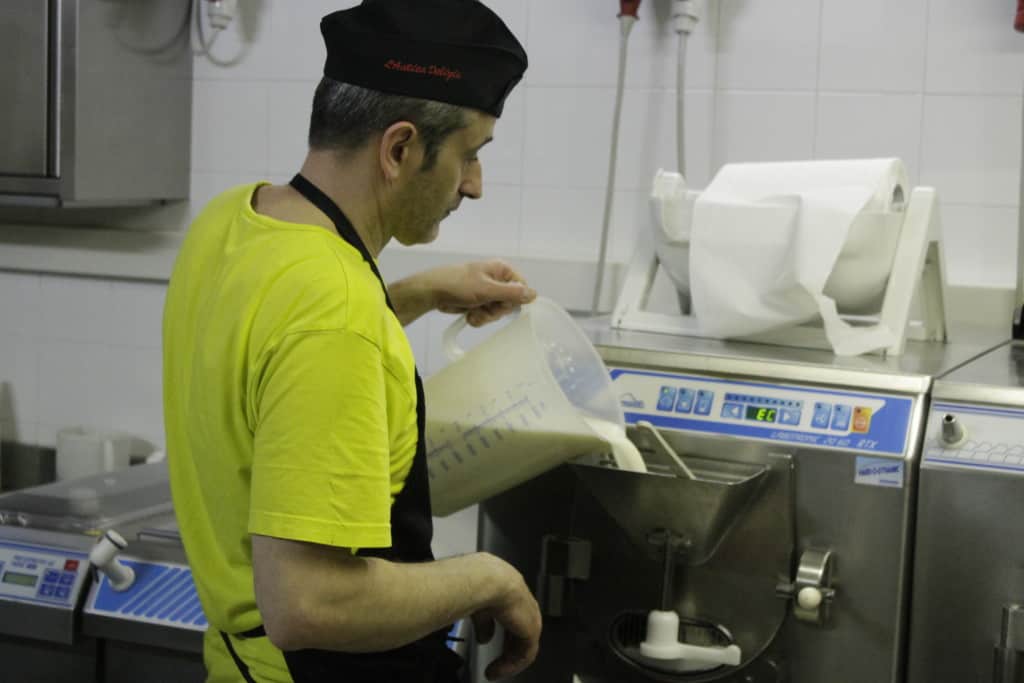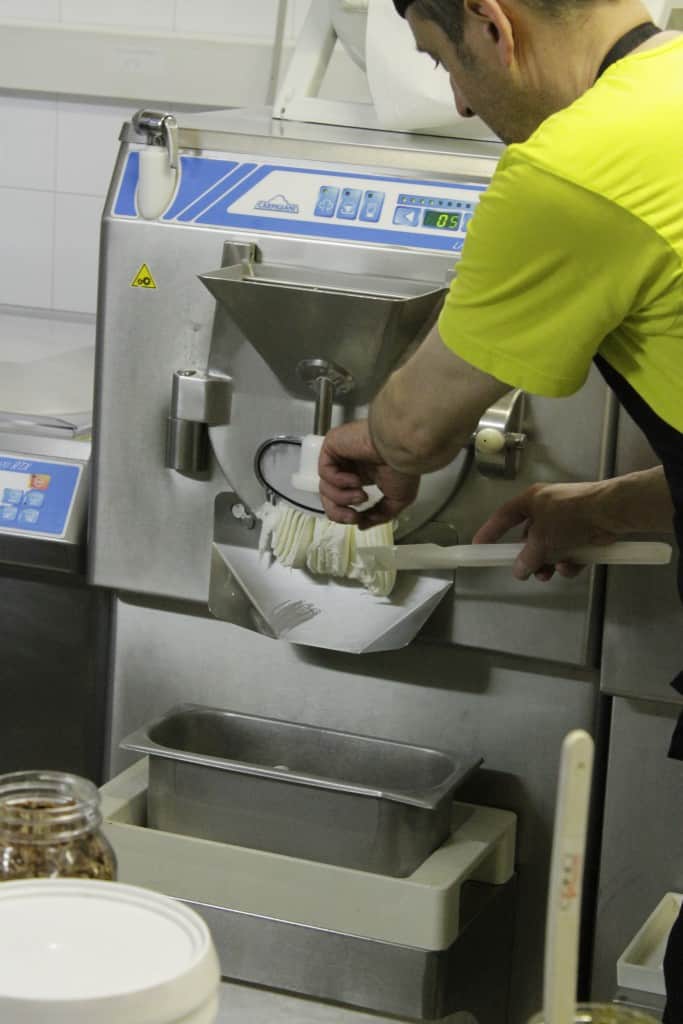 He made a plain ricotta cheese base and put it in the blast freezer for 10 minutes and then mixed in homemade fig paste that he had made from an over-abundance of fresh figs he had.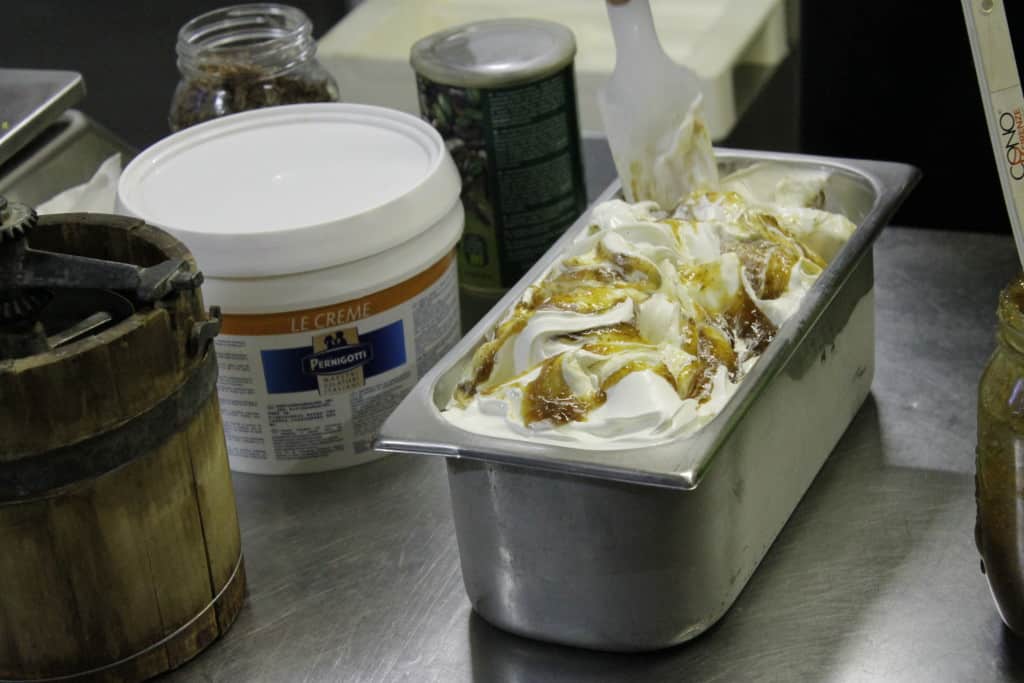 When it was done, we got to taste it fresh. It will probably be the best gelato we will ever eat. Nothing will ever have that perfect consistency and freshness. It was soft, creamy, and perfect. Then he played a game with us where we each tried several flavors that he was testing and experimenting with and we had to guess the flavor. Some of the flavors were pear and cheese, raspberry and rosemary, chocolate and chili powder, chocolate and ananas, and chocolate and ginger. They were delicious and it was very cool to try unique flavors.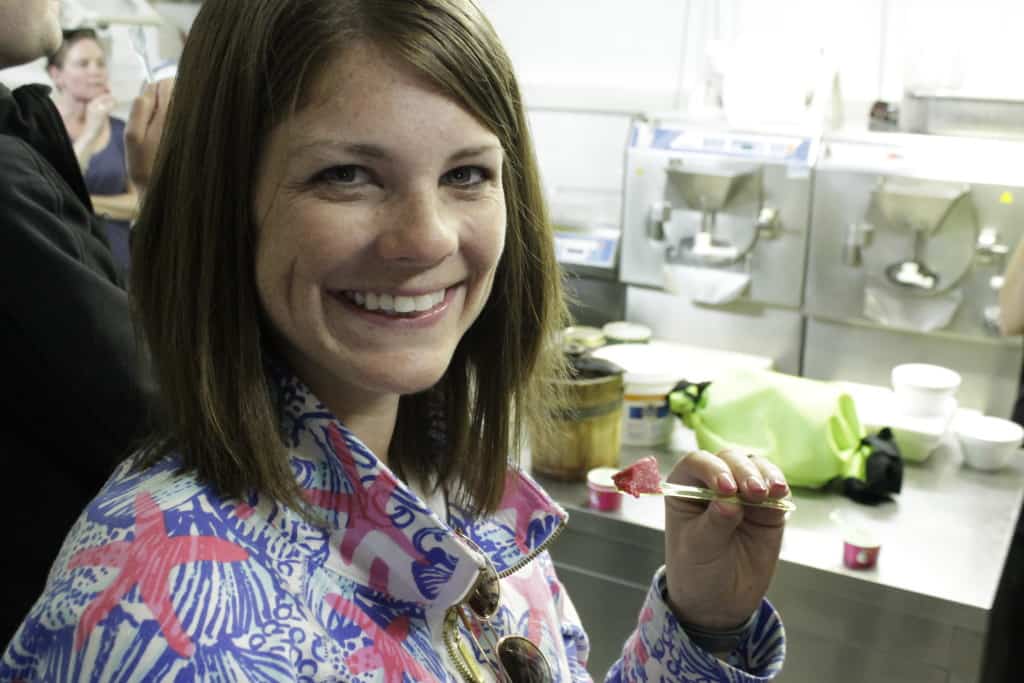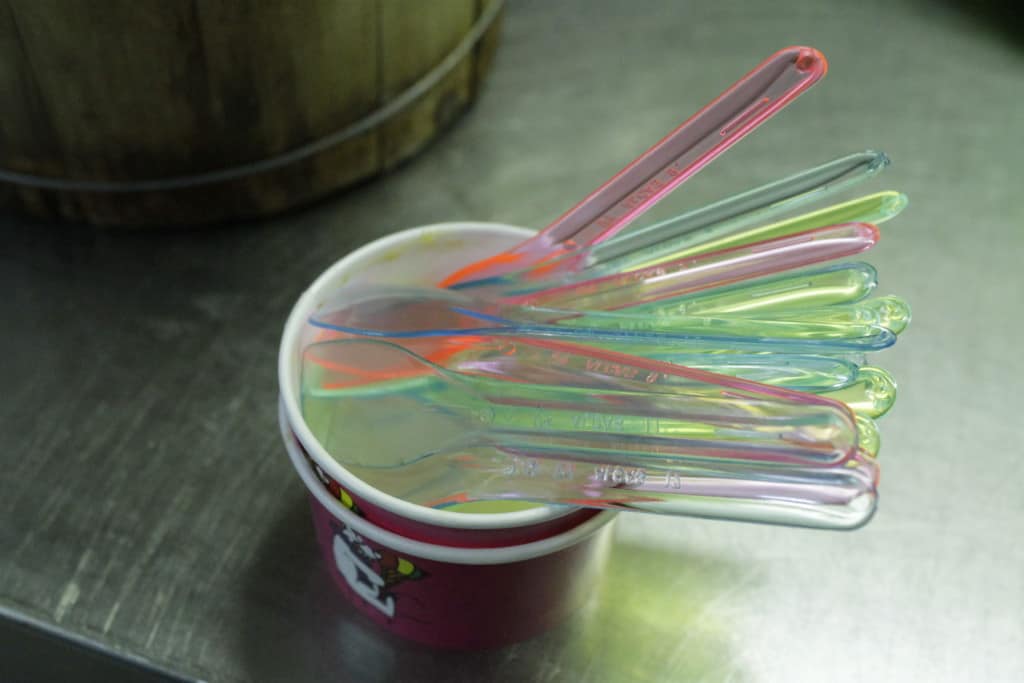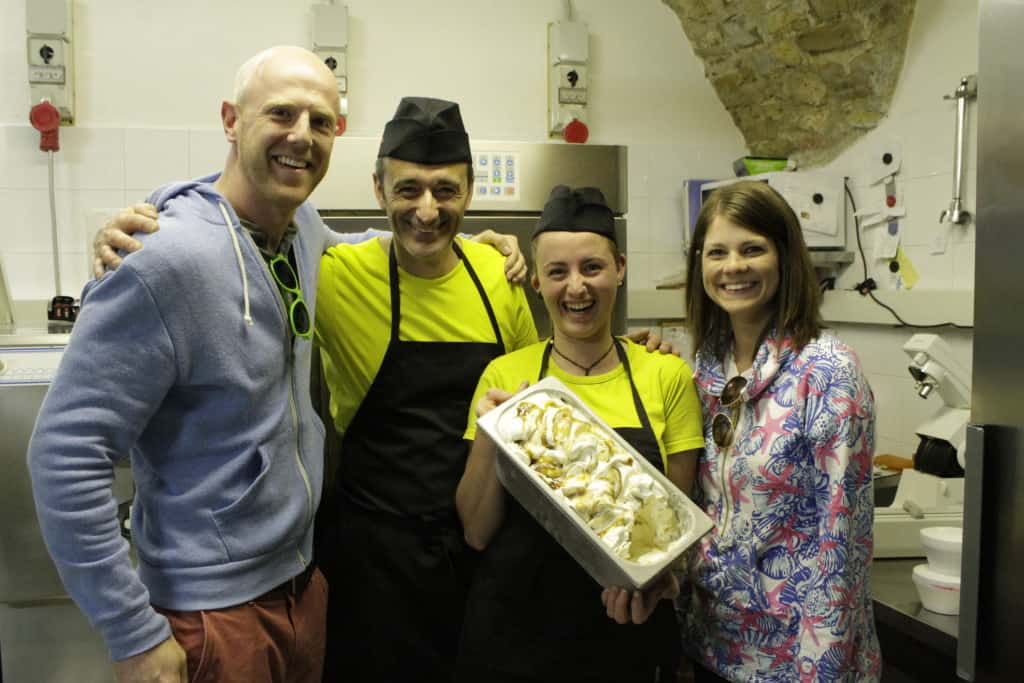 When the demonstration was done, we got free gelato to take with us for a walk through town. Morgan got a hazelnut chocolate dipped ice cream sandwich. I got a waffle cone with hazelnut, pistachio, cookies and cream, and something resembling Butterfinger. It was the best.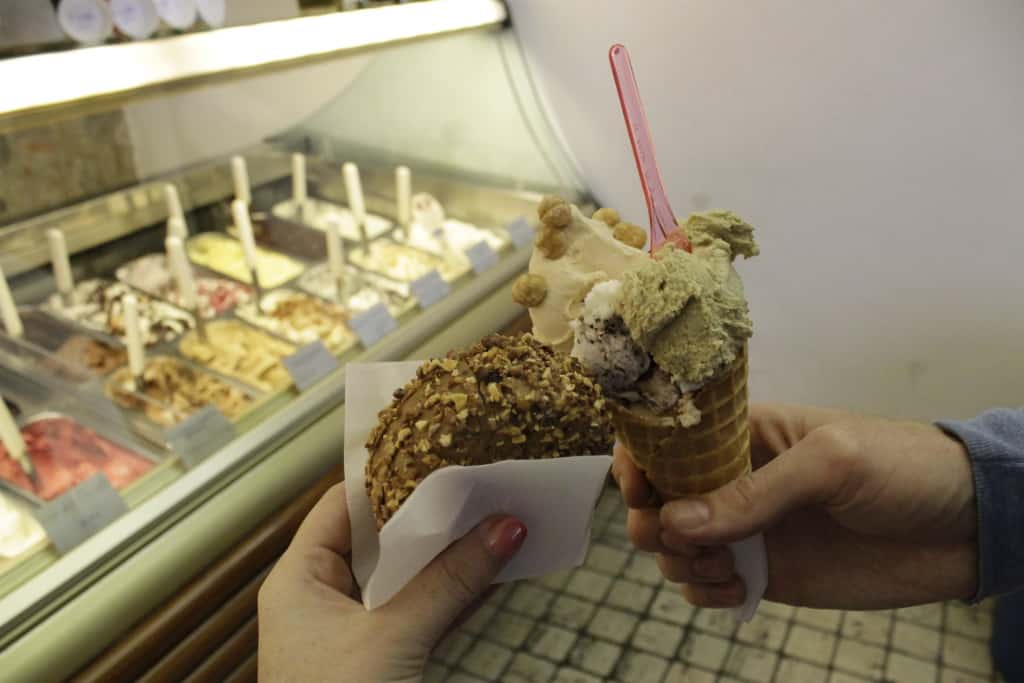 We walked around the town for a few minutes and saw a few shops. Then we got back on the van and headed to the Cinciano Vineyard at the top of a hill in Tuscany. We walked and saw the olive trees and vines.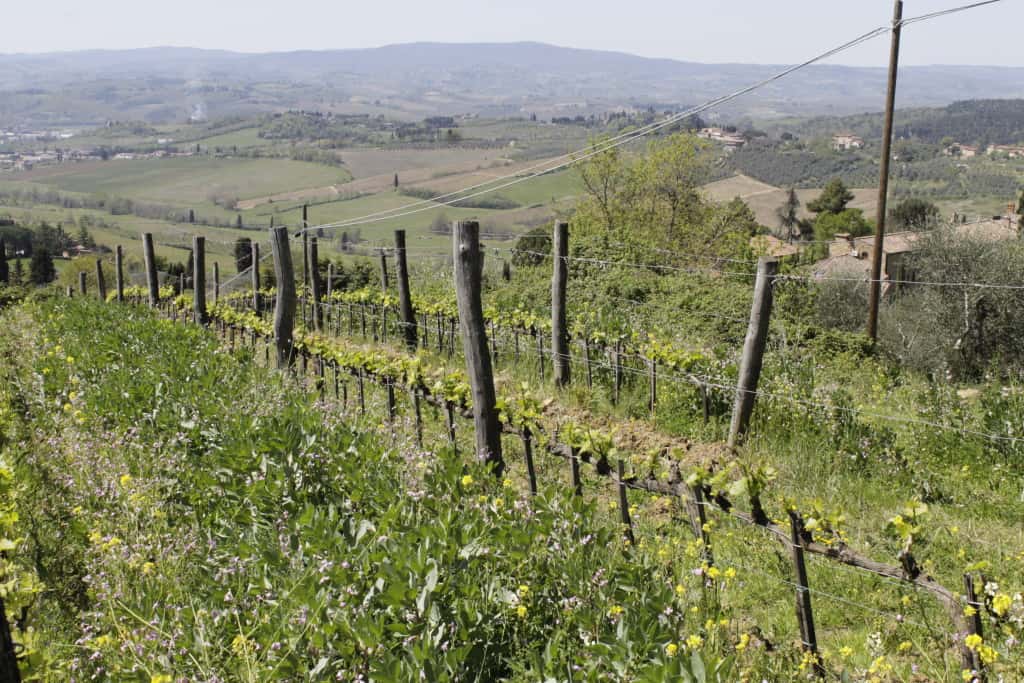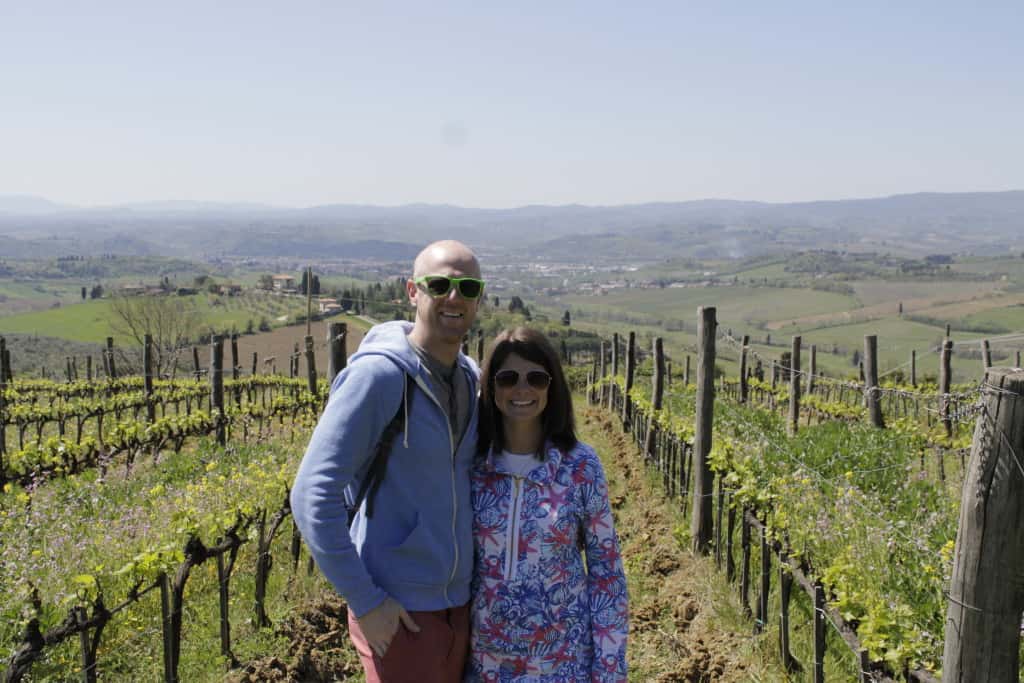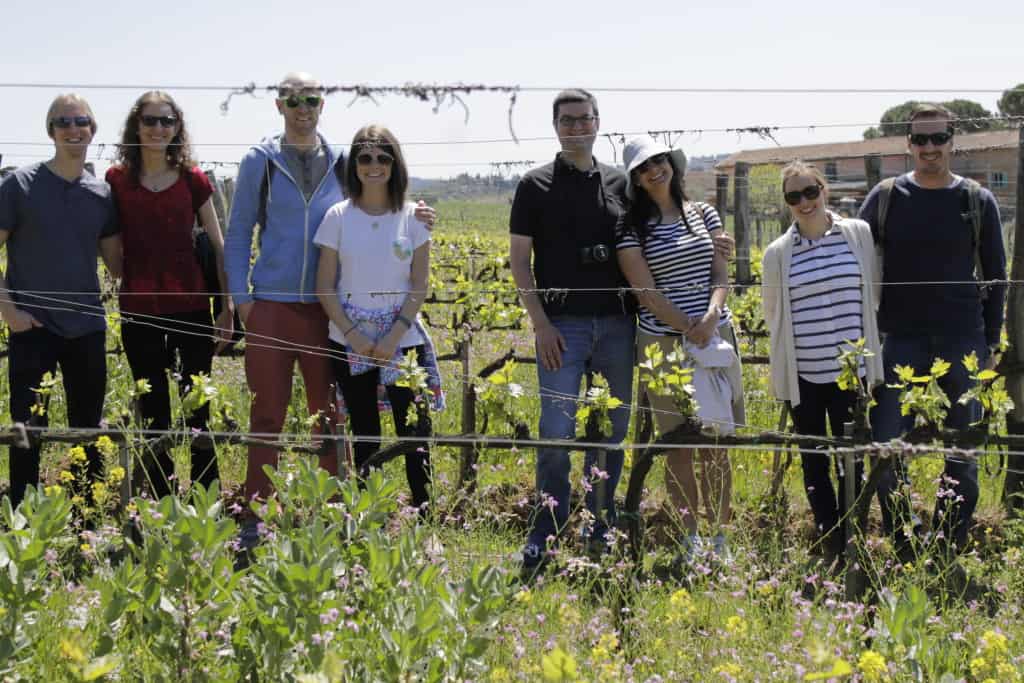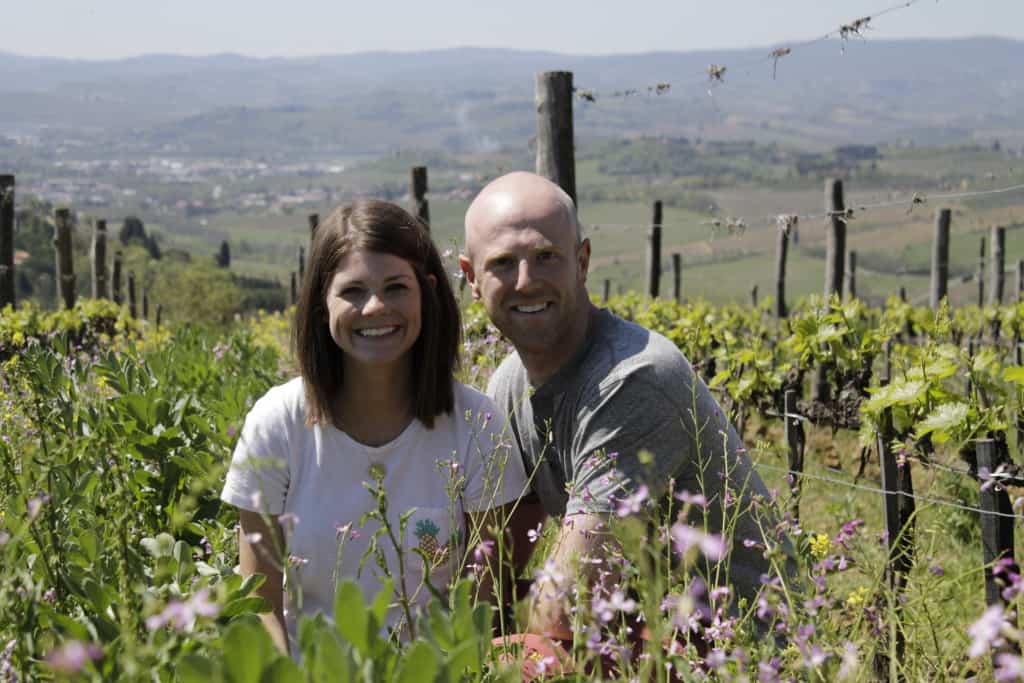 They won't be in bloom until the summer. We saw the huge barrels and small barrels in the basement.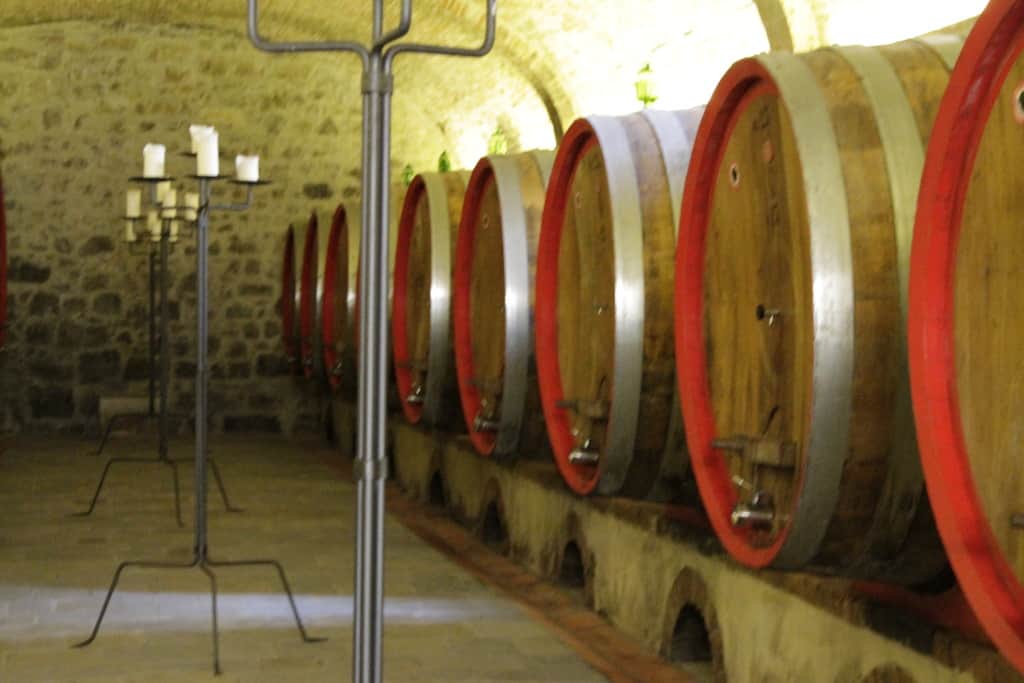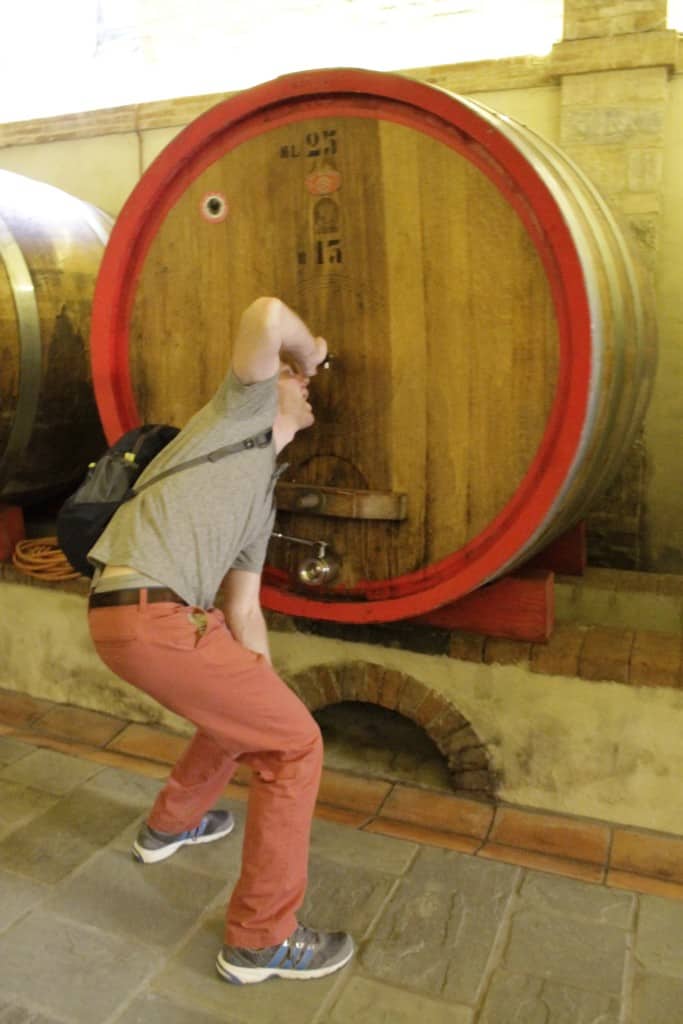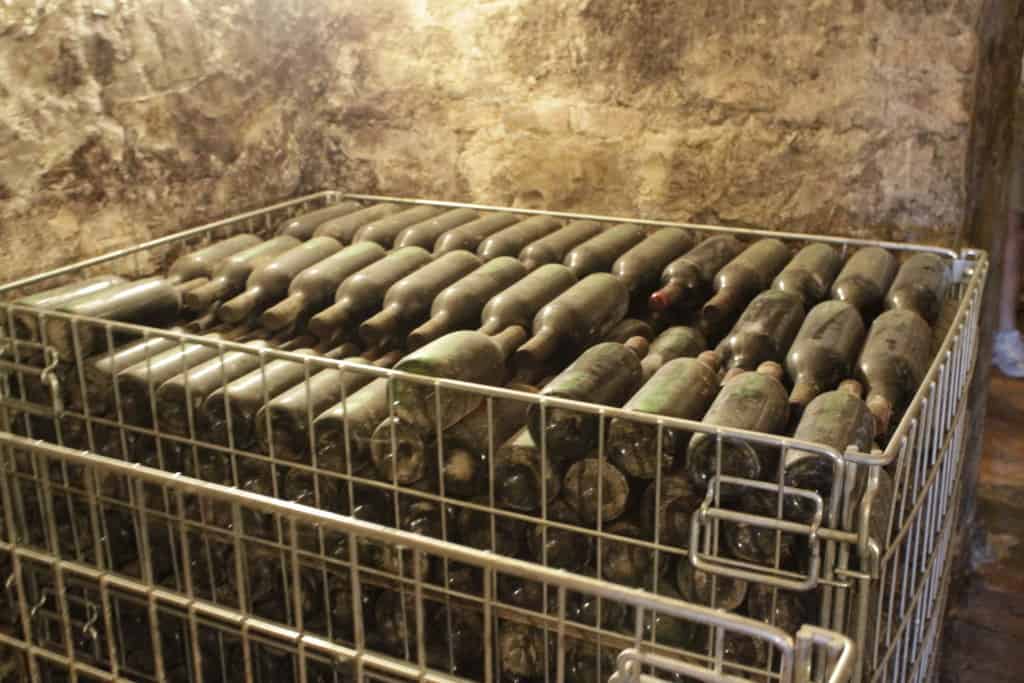 We had lunch at a big table in the restaurant on site and had bread, olive oil, chicken liver toast, soft cheese, prosciutto, and bean and lentil mix for appetizers.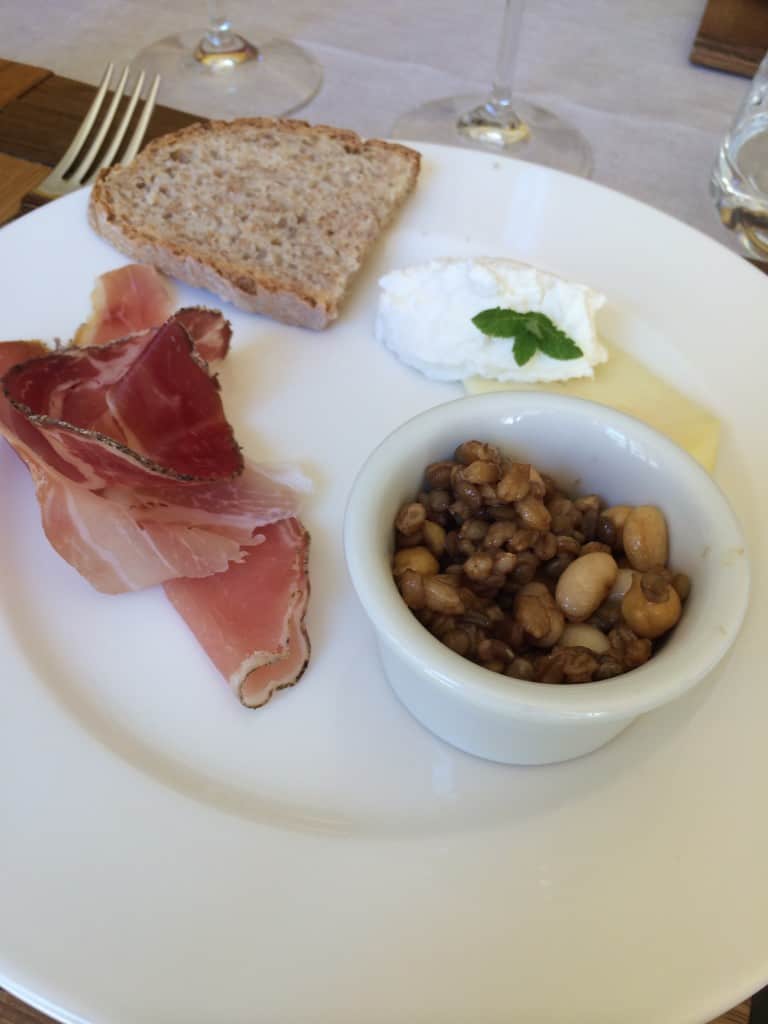 Then we had spaghetti swirled into a nest for our entree and a tiramisu with gelato for dessert.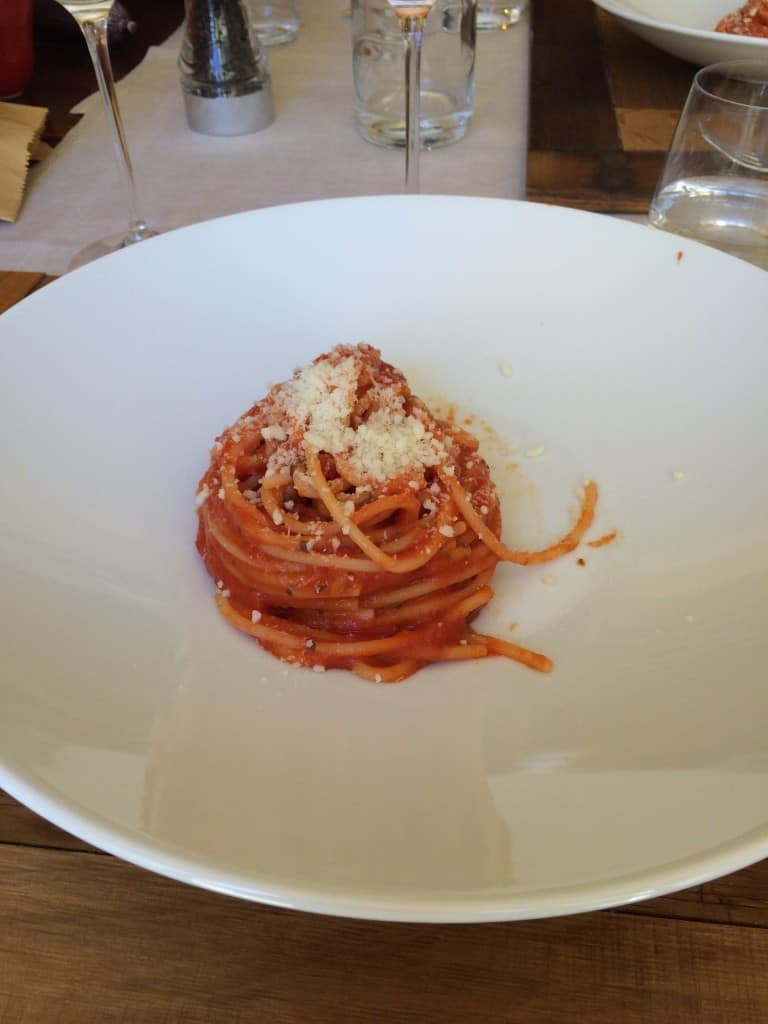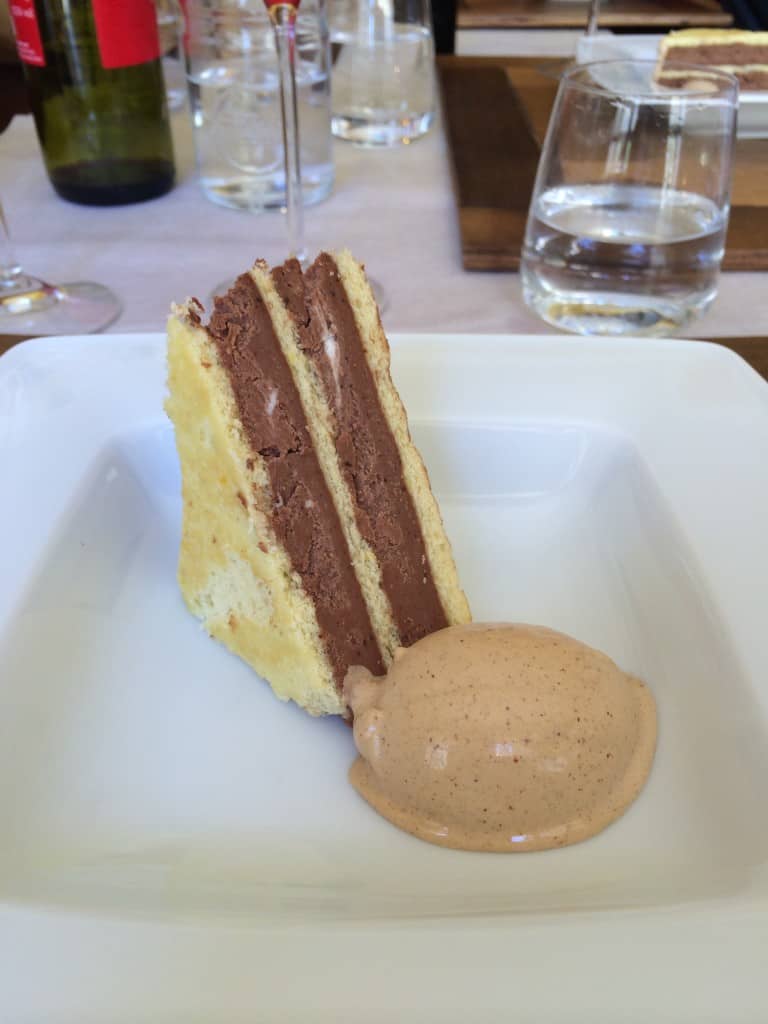 We had a great time getting to know the other members of our group while drinking unlimited wine. In the end, we were very full and bought a bottle of wine and a bottle of olive oil. It was very cheap and we wanted to buy a ton of it, but it was going to cost roughly $150 just to ship back a case of wine.
After lunch, we drove to the town of San Giamignano; a medieval town on the top of a hill. We were free to walk around for 45 minutes and explore the leather shops, gelaterias and beautiful panoramic views. We bought a small wooden spoon made from olive wood that we are now using in our salt crock!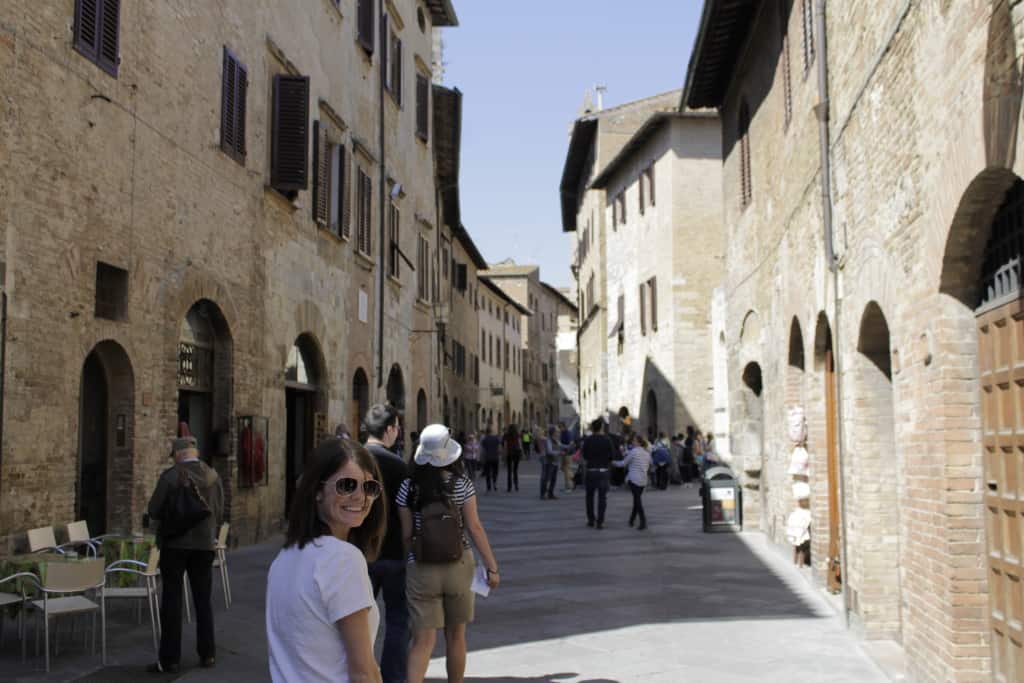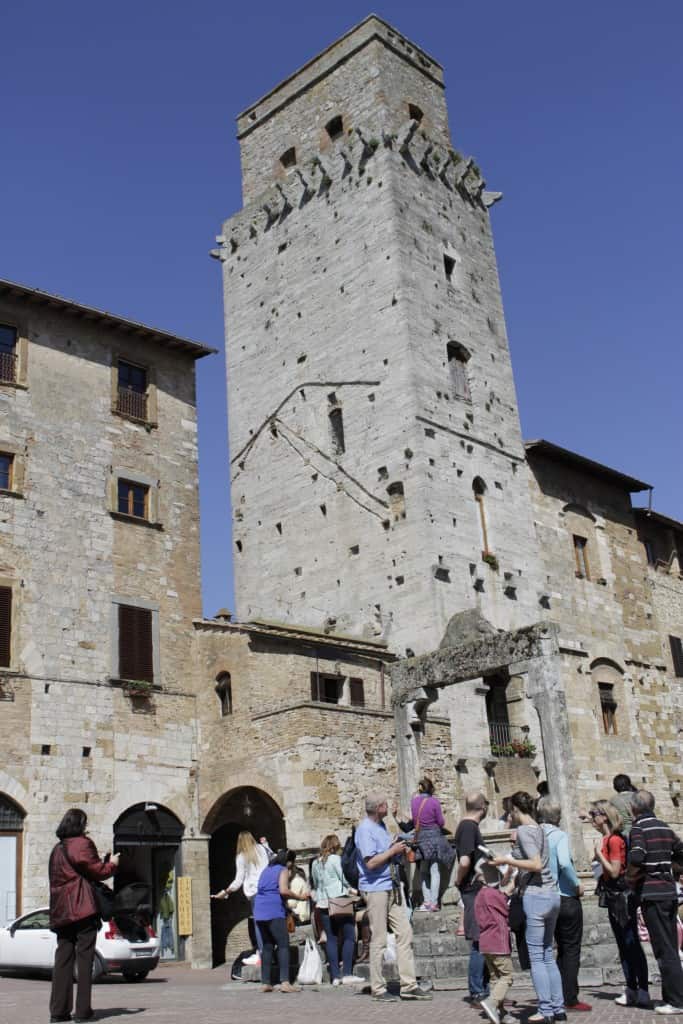 We got back into the van and drove deep into the woods and met Alberto, the truffle hunter. Yep, a truffle hunter. He had three dogs that he used to find truffles in the ground. They had some regular names, but we renamed them Fromaggio, Funghi, and Limoncello. They were a type of Italian poodle and were crazy.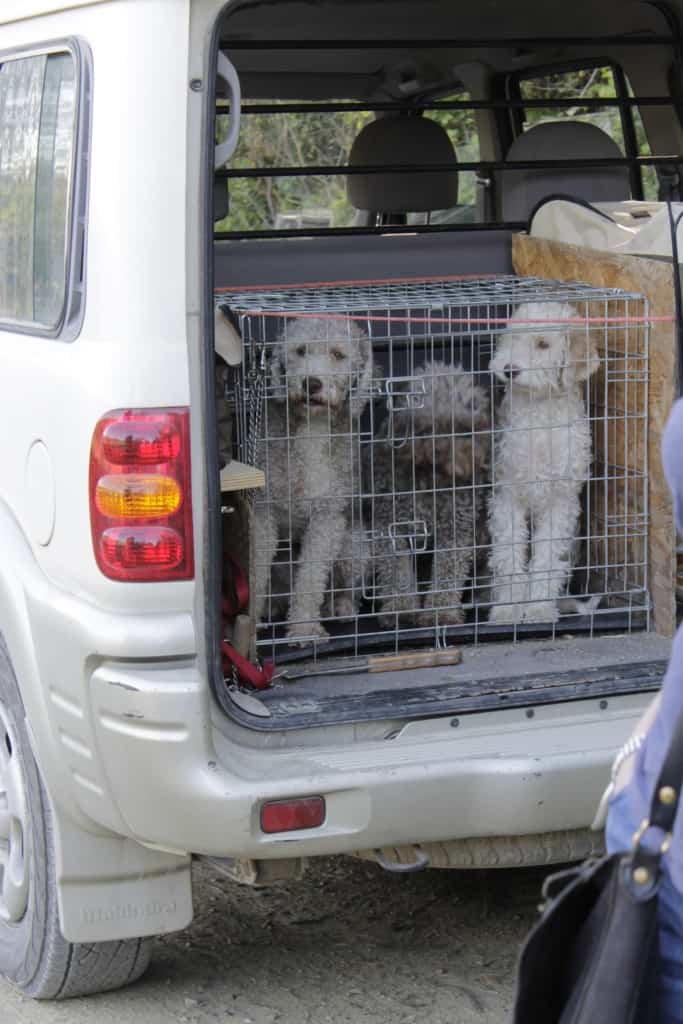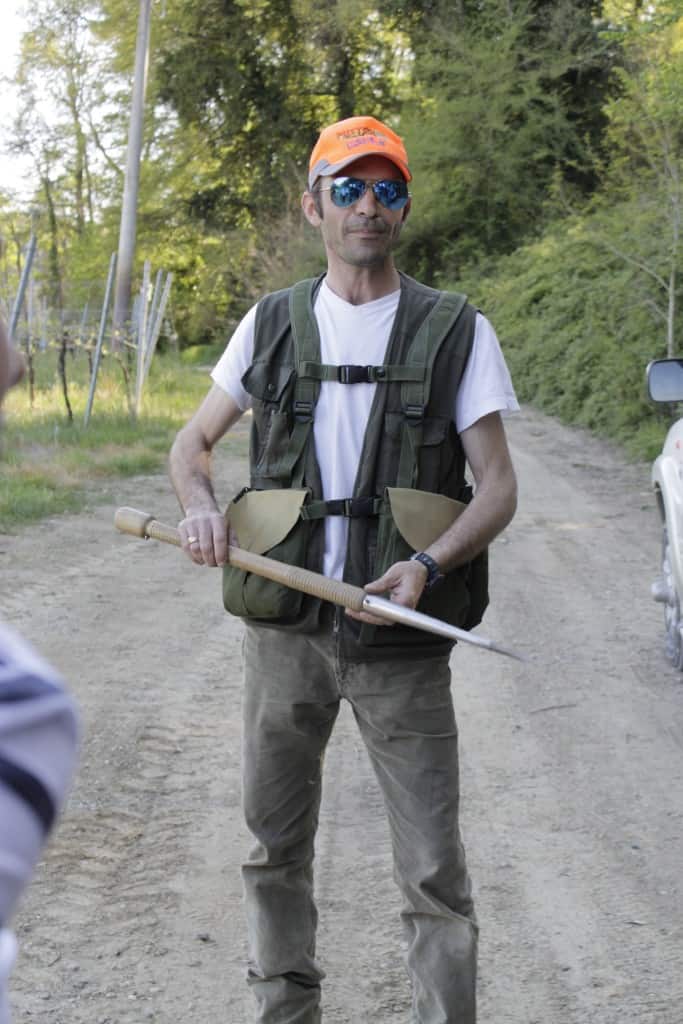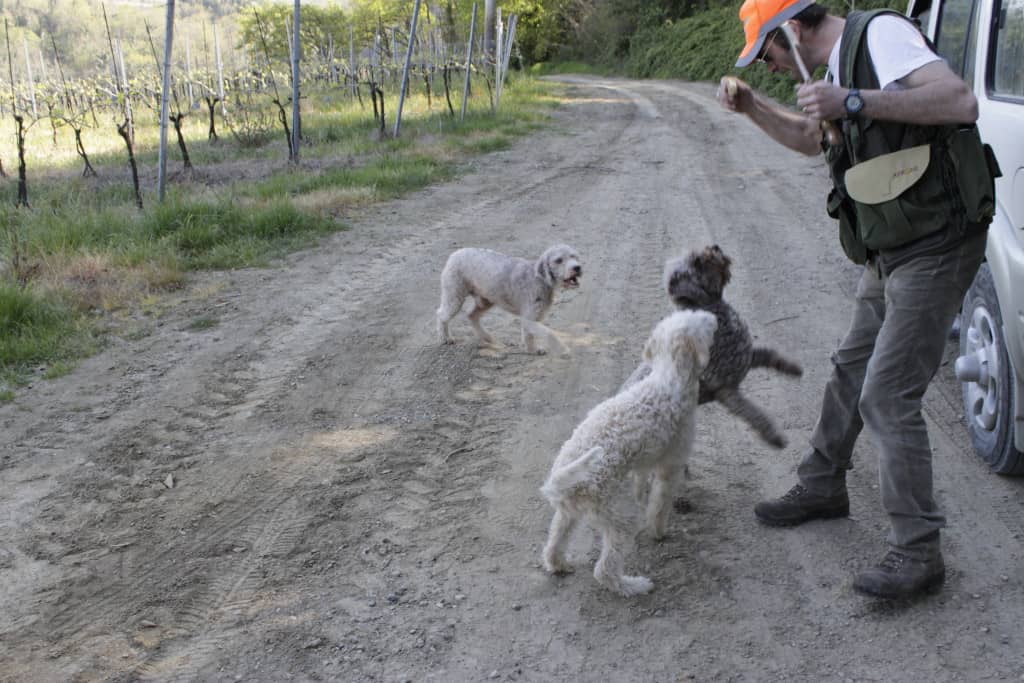 The ran all over the woods and dug in the dirt and found a ton of truffles! But just know this- if you ever eat truffles, they were in a dog's mouth and then pulled out by someone. Kinda weird, but awesome.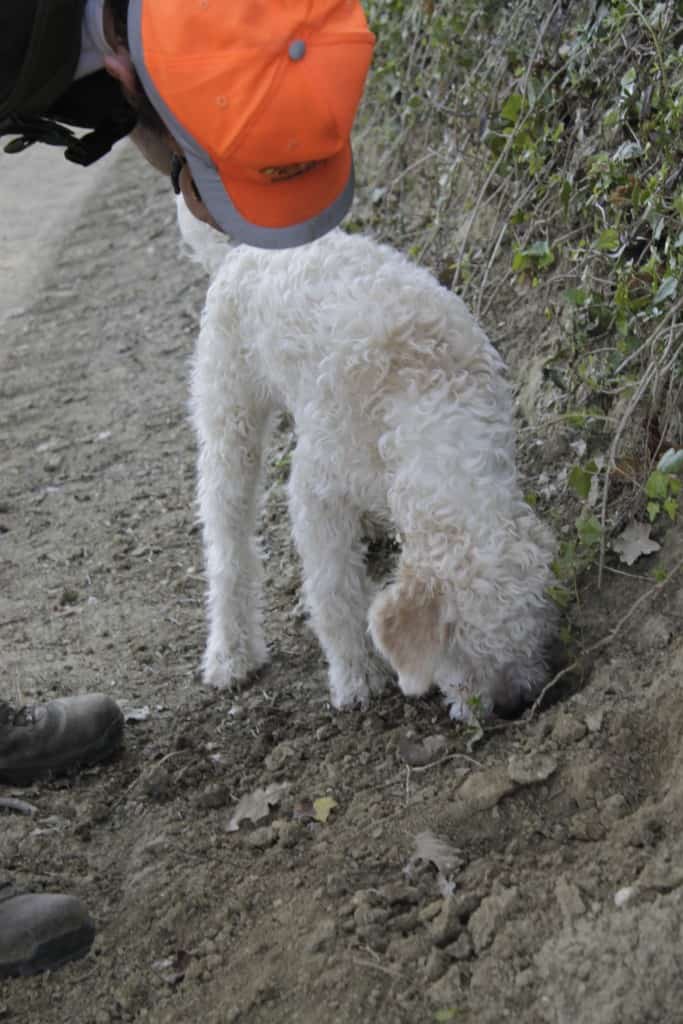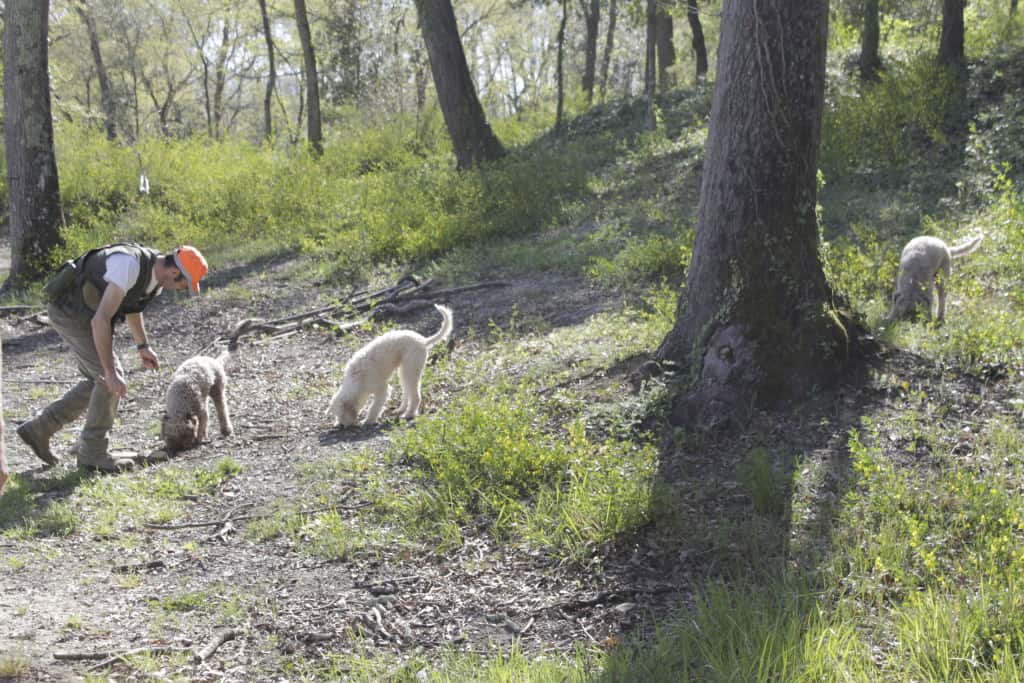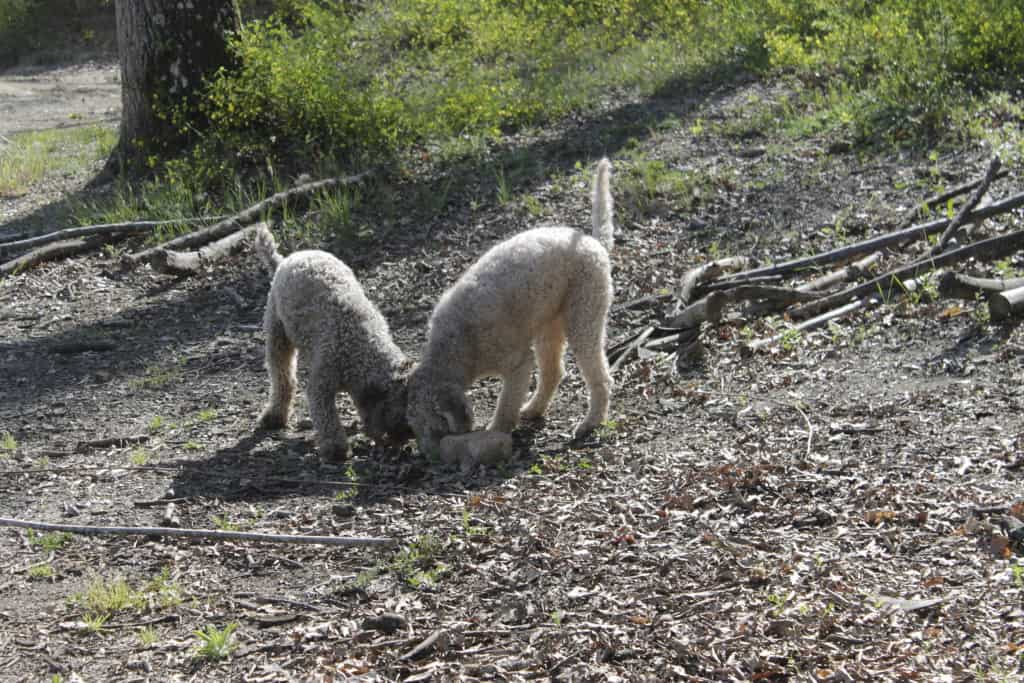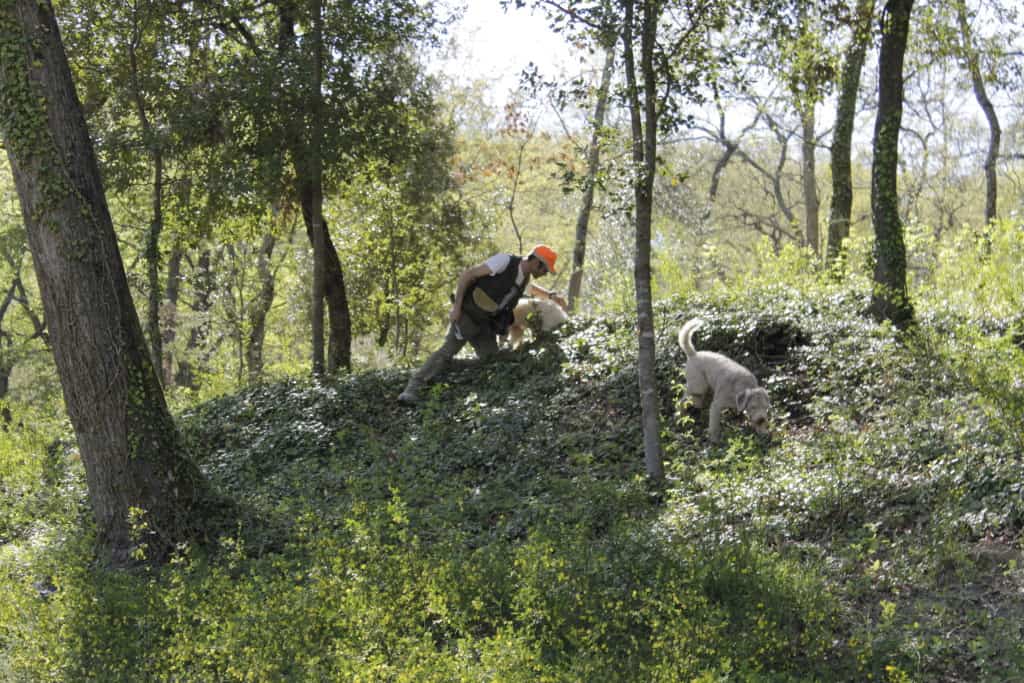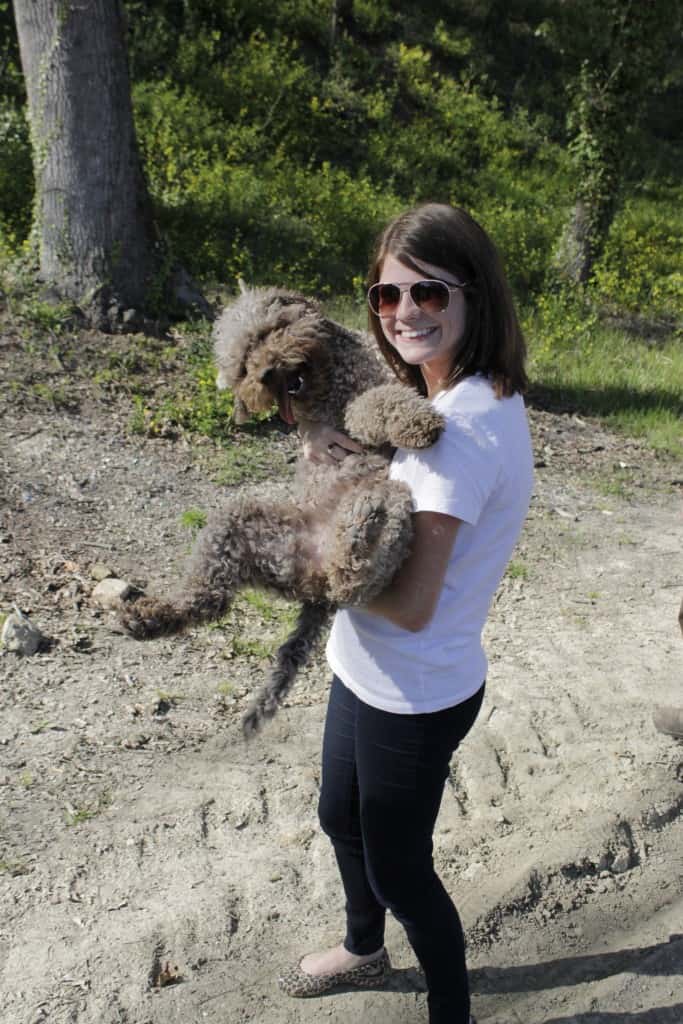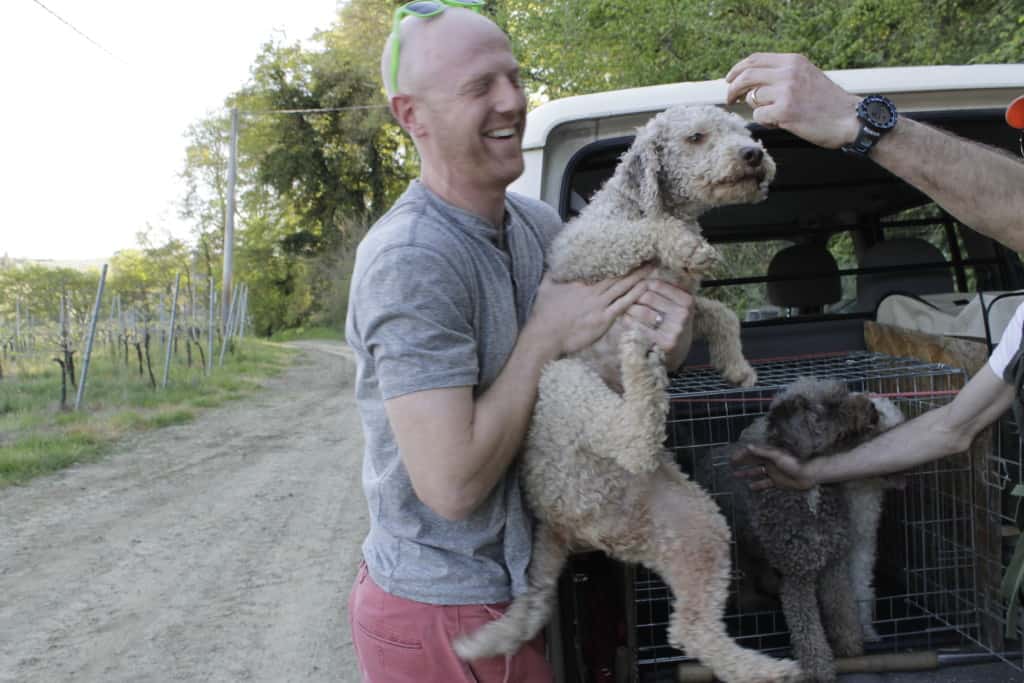 Then Alberto gave us toast with truffle butter and truffle cheese that he had made. Topped off with a glass of prosecco, it was an awesome afternoon. There were rolling hills and vineyards everywhere and we totally could have spent a lot more time in Tuscany.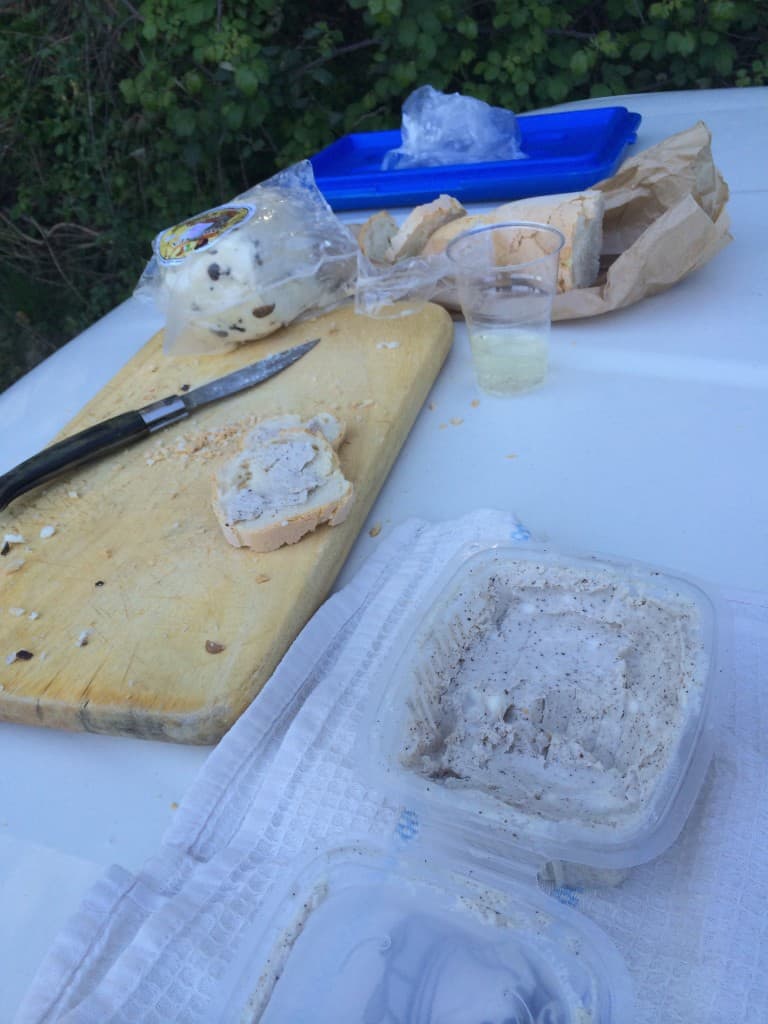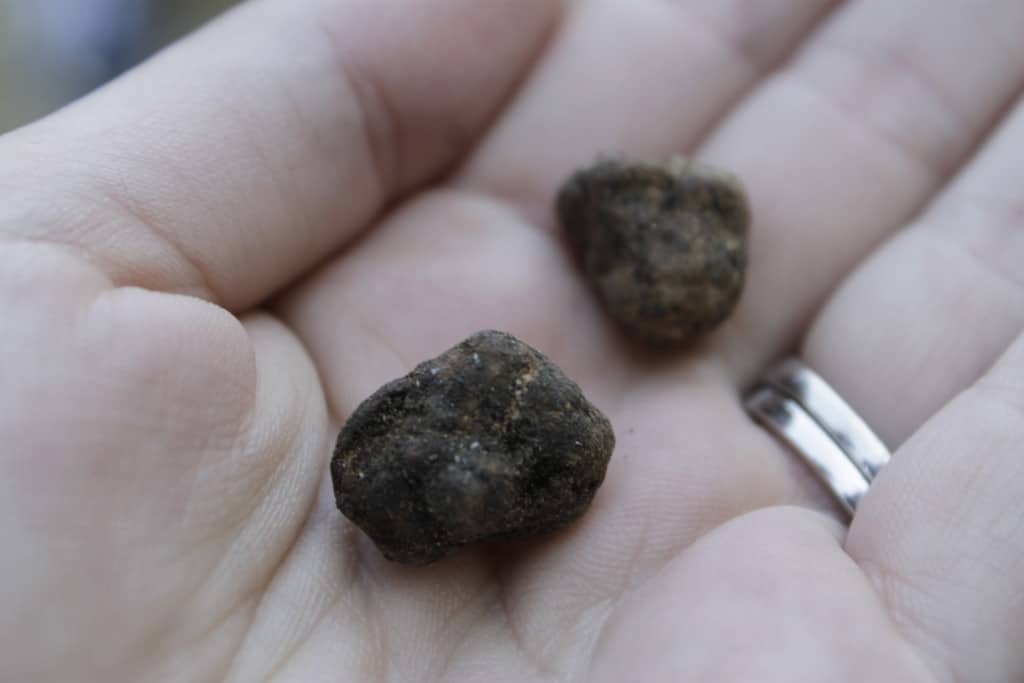 Traffic was bad on the way back into Florence, but we got dropped off and walked back to the Strange Uncle to drop off our stuff and get our bearings before going to the soccer game at Stadio Franchi. We took the bus for the Fiorentina vs. Hellas Veronas match. We arrived early thinking that we could walk around a bit and get some food like you usually do at sporting events in the USA, except you can't do that there and there is basically no food. Each section is blocked off from the other sections because they are trying to prevent rioting.

We had to therefore wait a while, but the game finally started. We really got into the chants and started to learn some of them. The atmosphere was really cool. Fiorentina dominated the whole game but couldn't score. They had the ball the whole time and took tons of shots. But in the 90th minute, Hellas Veronas got the ball in a scrum right in front of the goal and scored. Everyone got silent and walked out. Earlier, Fiorentina missed a direct kick, so it really was their own fault, and they lost 0-1.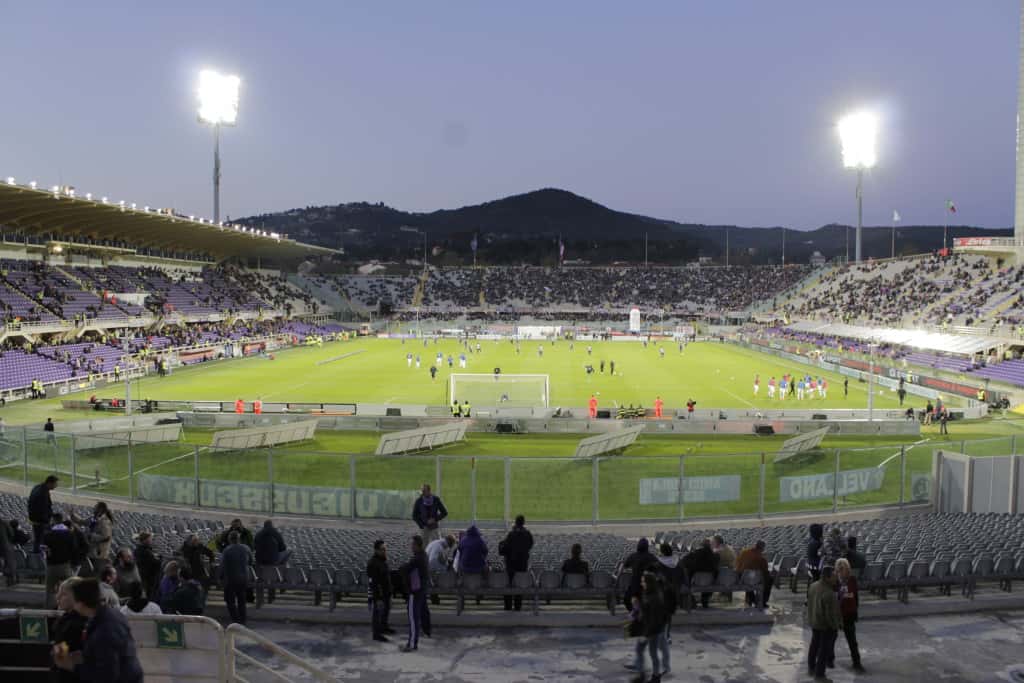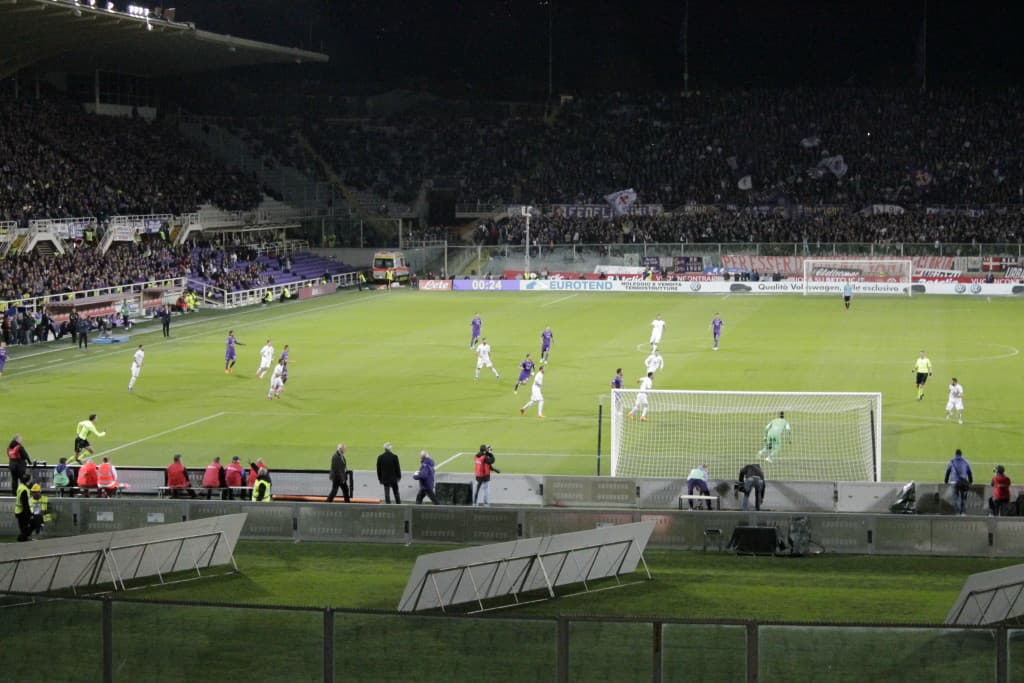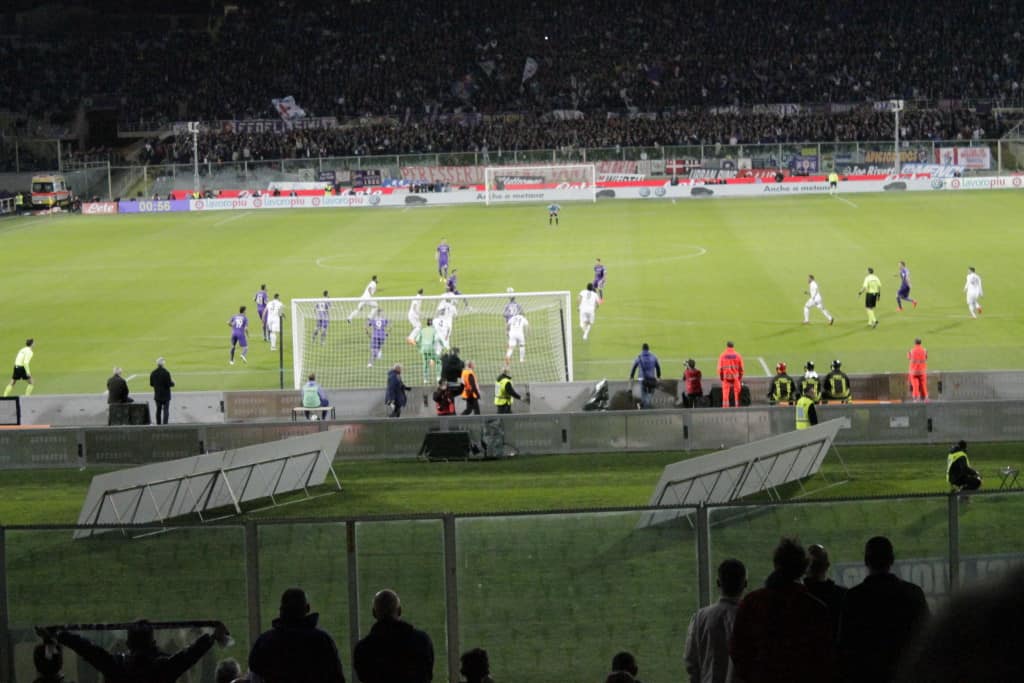 We figured out the bus back and got home around 11:30. It was a very long but exciting and fun-filled day.
One quick note, Italians need to stop smoking in public. People were power-smoking all around us at the game and it got ridiculous. I don't understand why it's still ok over there, but oh well.