On Friday morning, we sadly had to bid farewell to Lake Como. We were really sad – Lake Como was like a dream. I grew up visiting the mountains a lot and just felt at home there, and the towns were so friendly and beautiful, I truly feel that we could have stayed for weeks.
But, we had more of Italy to see. We caught the early morning train from Varenna to Milan, then connected in Geneva, then headed to our final destination of Riomaggiore. This was our roughest travel day. The three trains were local trains, meaning that they moved slowly and made a lot of stops. They were also small trains without some of the amenities, like a food car. Long story short, we had croissants at 8am and were unable to get food again until we arrived in Riomaggiore after 3pm. The time between trains was short and the stations were small enough to not have cafes (Milan did, of course, but our first train was late and we had only 4 minutes to get on the next train). I incorrectly assumed that the trains would have food service and ended up… hangry. Our lesson was learned and after that day, we went to a grocery store and stocked up on granola bars and fresh fruit for emergency snacks. This helped immensely.
So, once we arrived in Riomaggiore, we were starving. We dropped our bags off at our apartment (which was incredibly centrally located) and popped over to a pizzeria for a quick slice. Mamma Mia was it good! The specialties of Cinque Terre are pesto, sea food, and focaccia pizza. The focaccia pizza is soft and thick, unlike the usual Italian cracker crust pizza. It was delicious and great to get some variety!
With a slice (or two) of pizza and a coke in my belly, I was good to go. We walked down to the water (only a three minute walk from our apartment – Riomaggiore is a very small town with one main street) to check out the sites. We didn't hate it.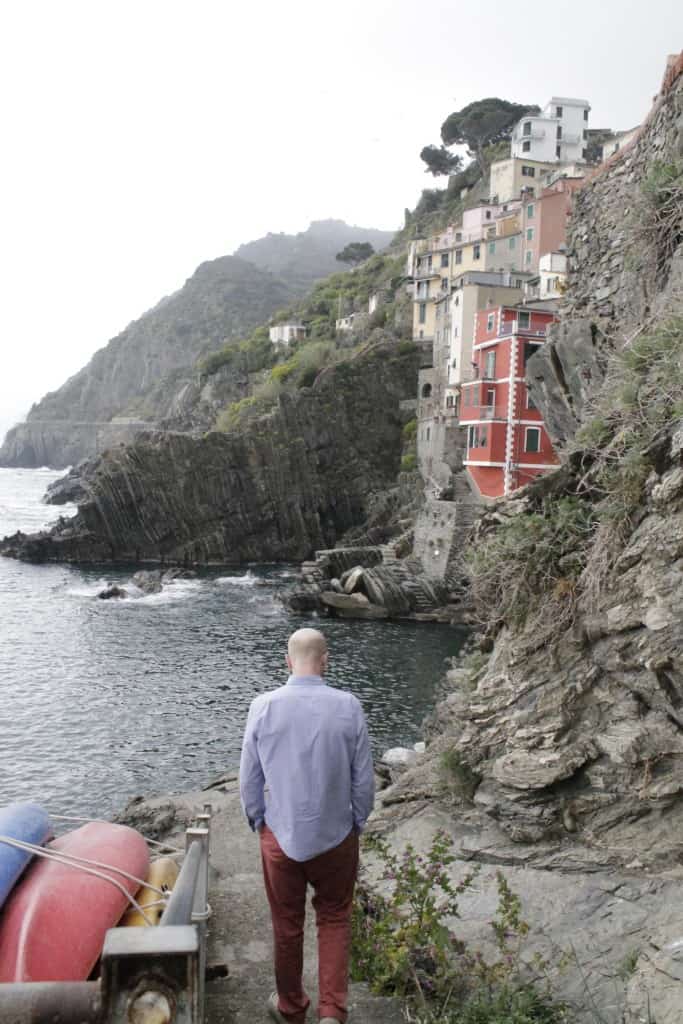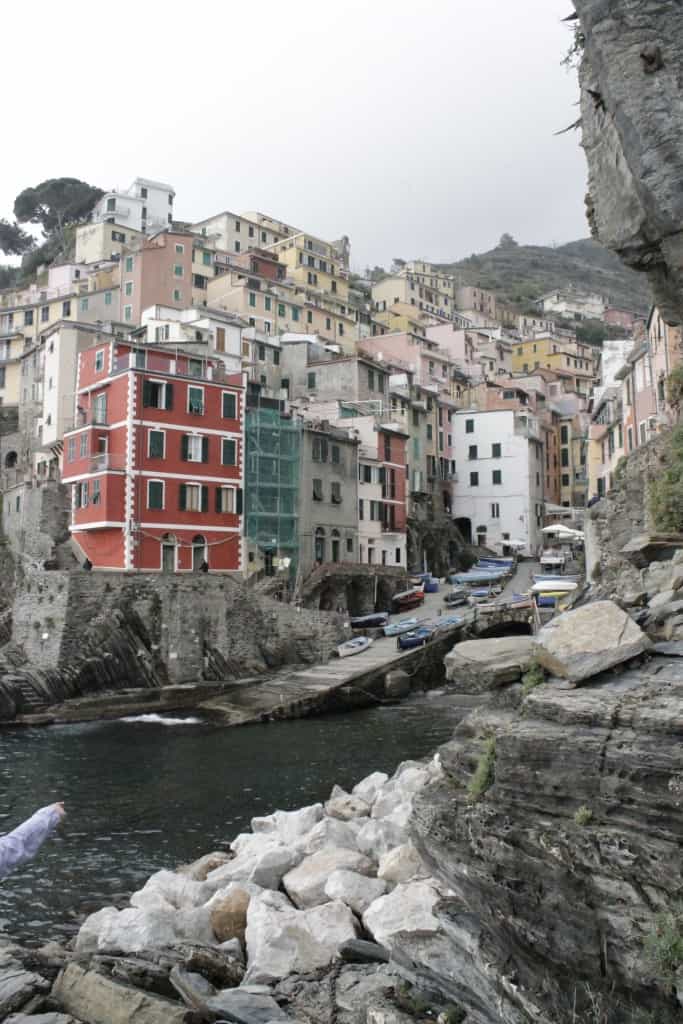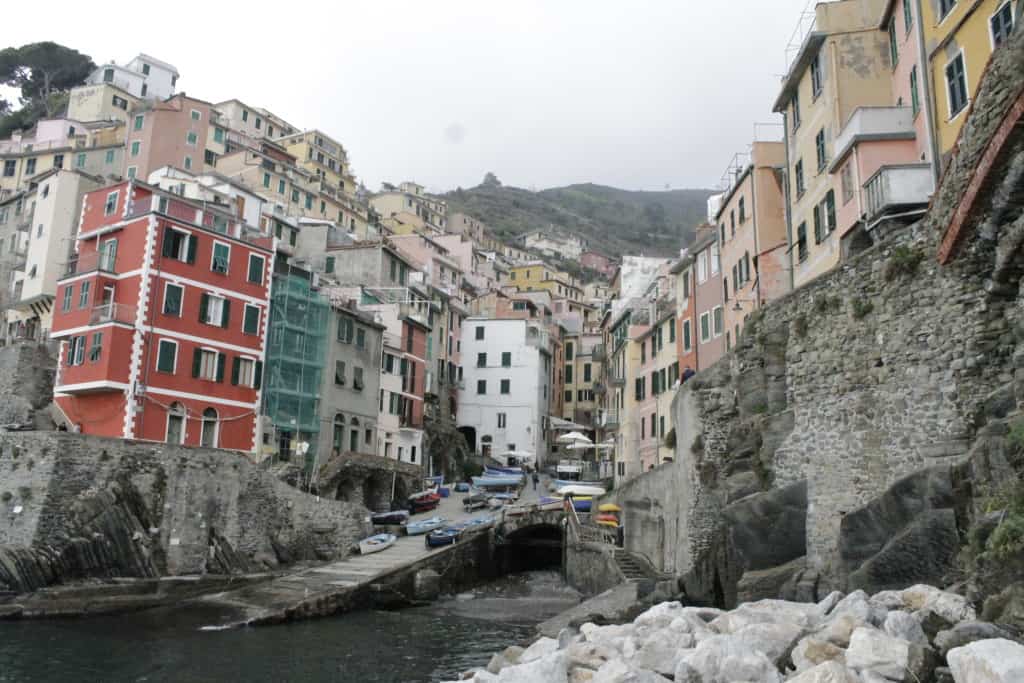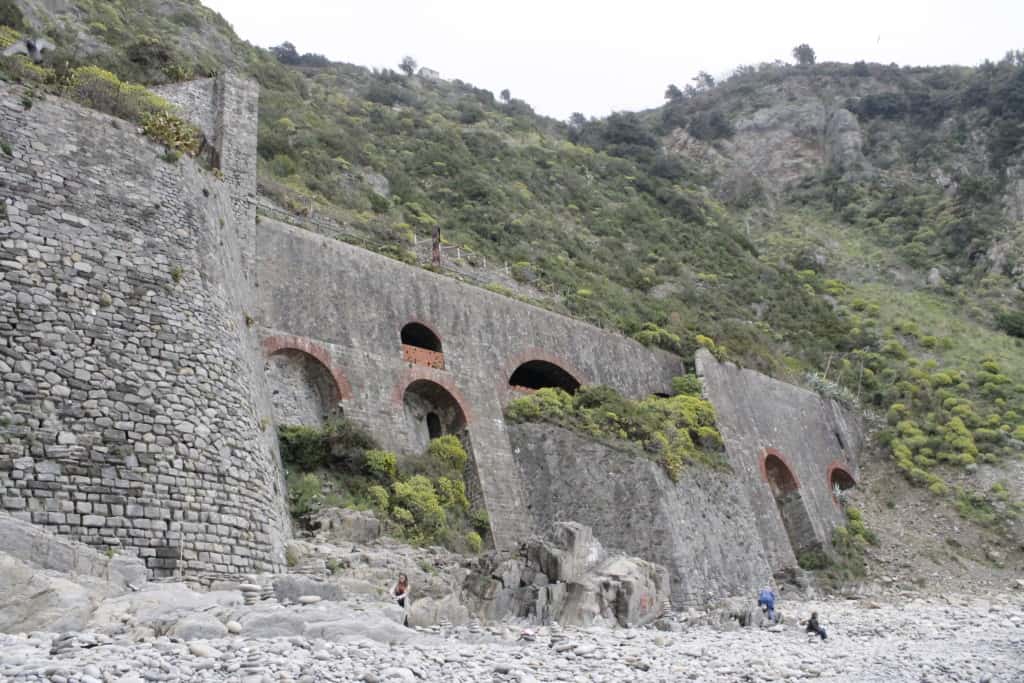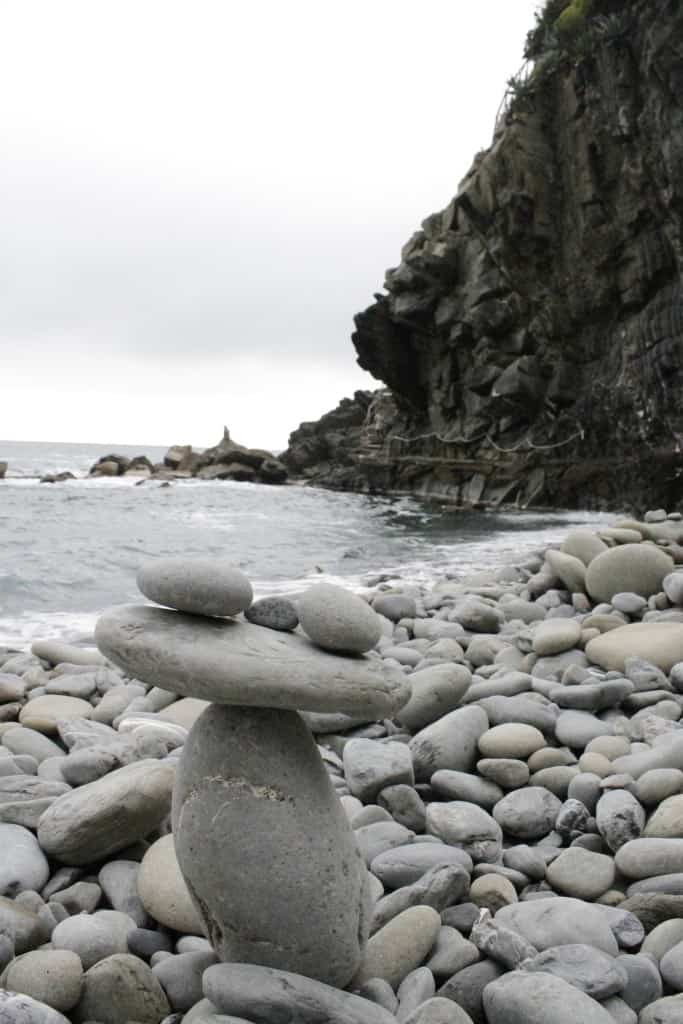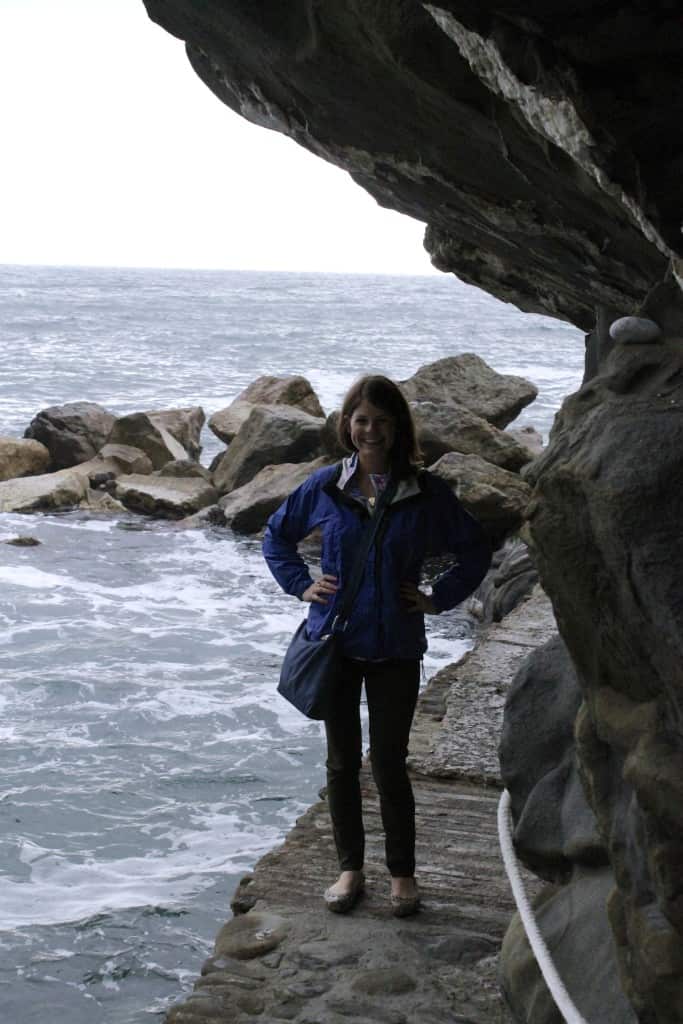 Cinque Terre is a cluster of five cities, situated on the edge of the Mediterranean. It used to be all olive farmers, but the area has become a major tourist destination for people that like to be off the beaten path of places like Rome, Florence and Venice. It's easy to see why.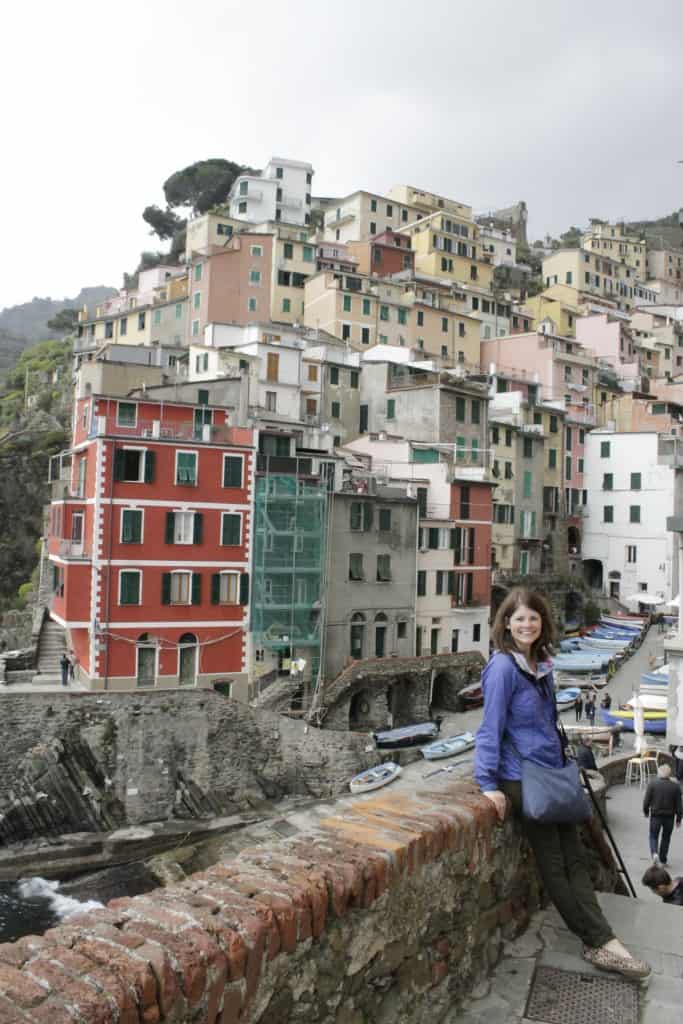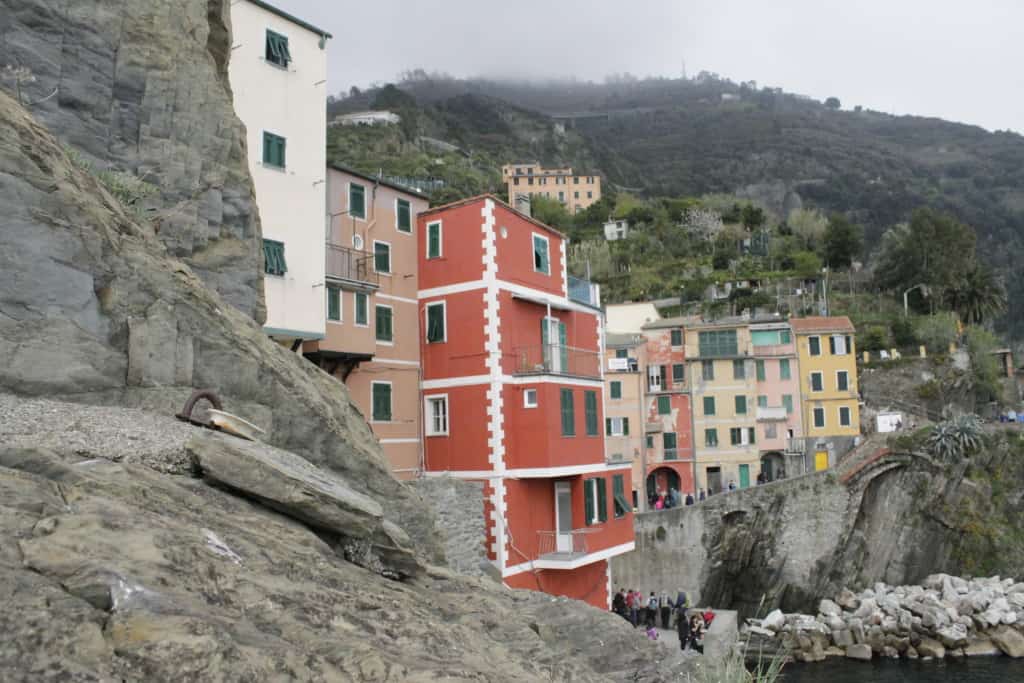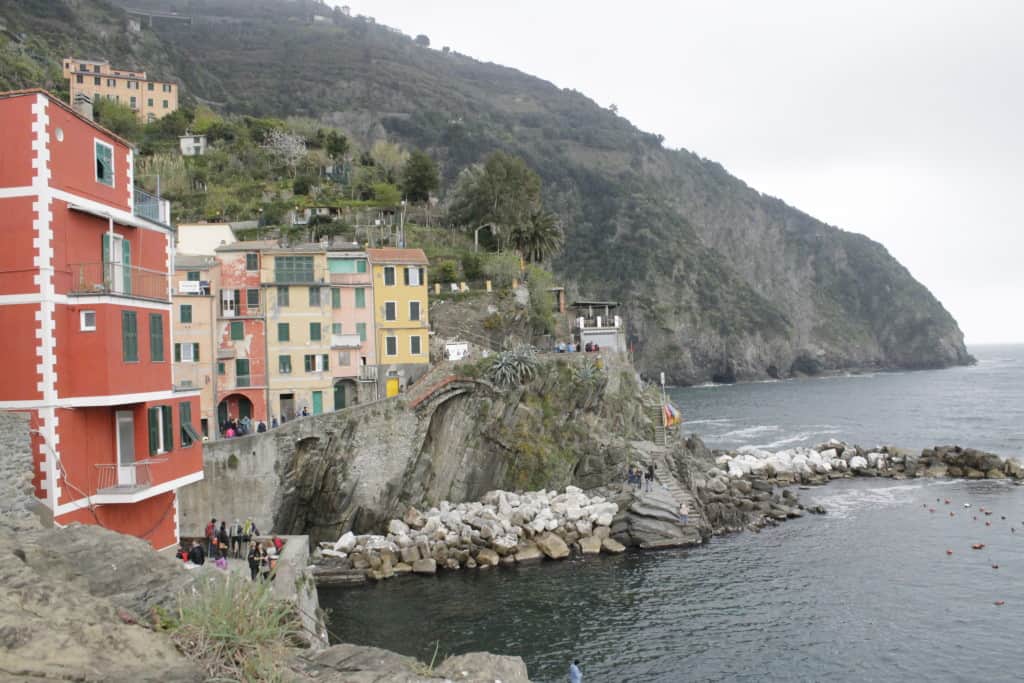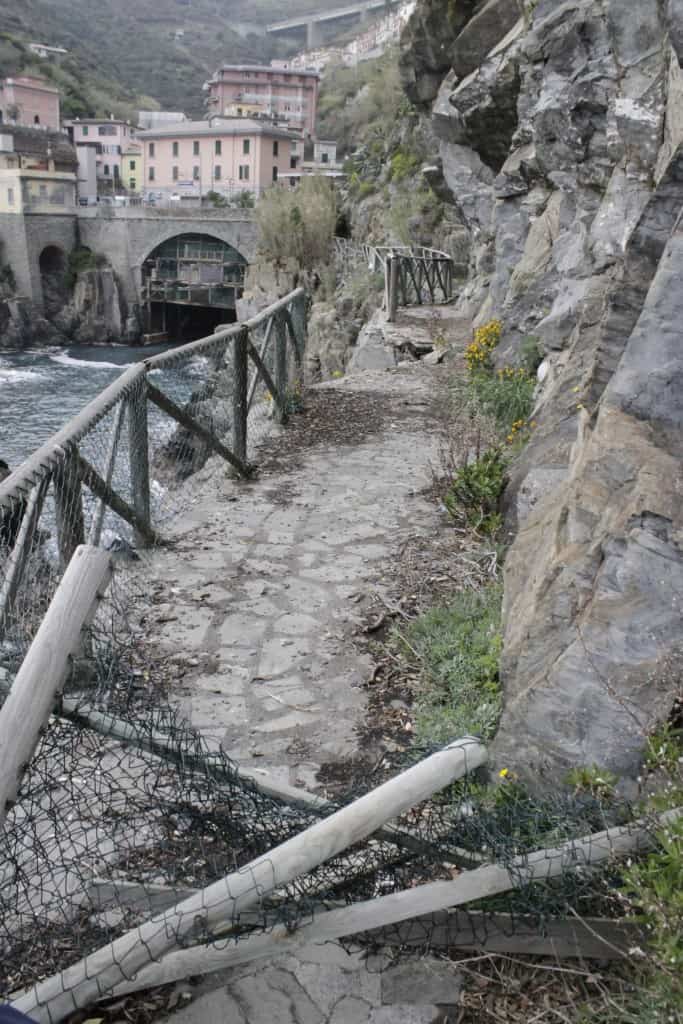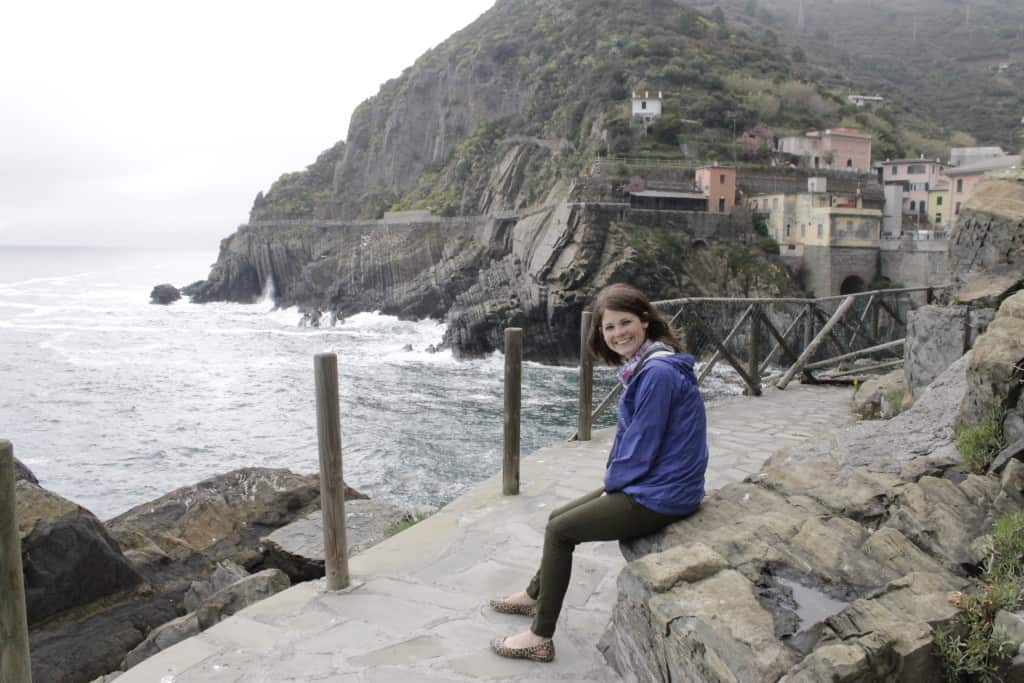 We walked along the path on the coast. This path is called the Lovers Trail. It connects all 5 of the cities. We were sad to hear that 3/4ths of the trail were closed due to landslide. It was still beautiful!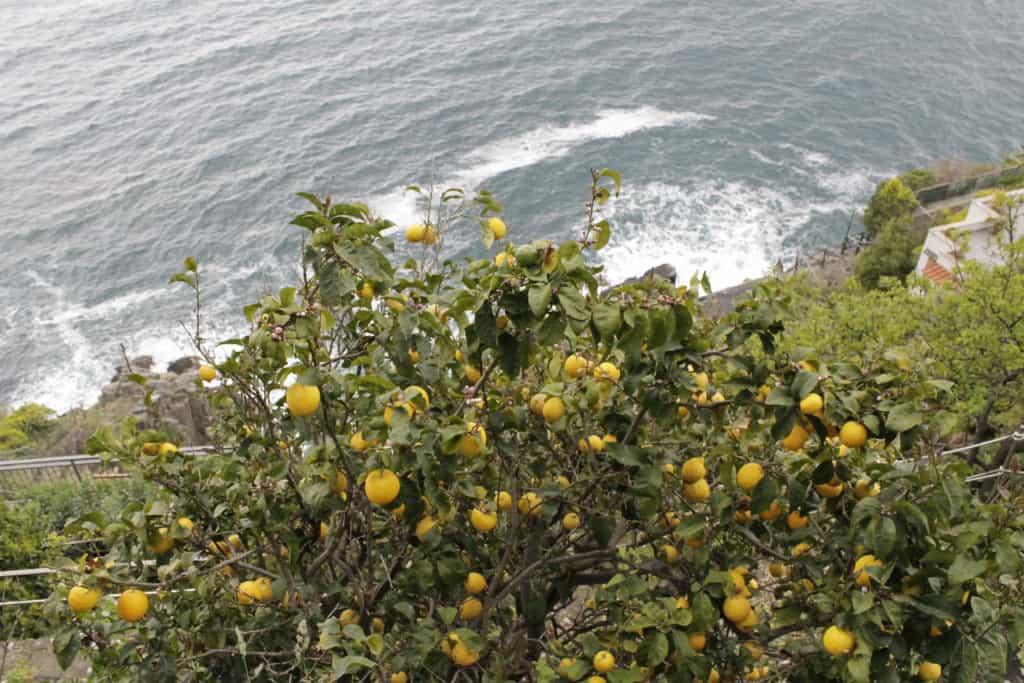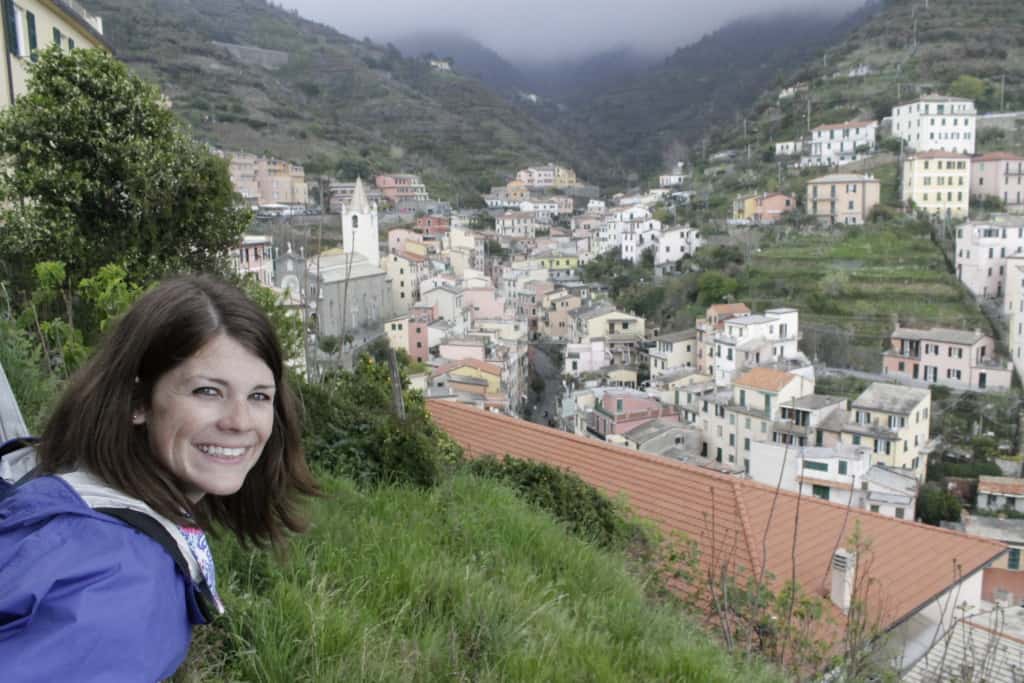 We walked all around the town just taking pictures. When we decided that we were hungry, we knew exactly what to do. First, we popped into the grocery and got a bottle of 3 Euro white wine (way better than $5 wine in the US!). I ran it up into our apartment fridge. The food specialty in Riomaggiore is fried seafood in a cone. Yep. We headed to Il Pescato Cucinato and ordered a grande cone. That's a a paper cone filled with fried sardines, calimari, potatoes, vegetables, and shrimp. We took it back to our apartment's balcony and enjoyed the wine and seafood while people watching.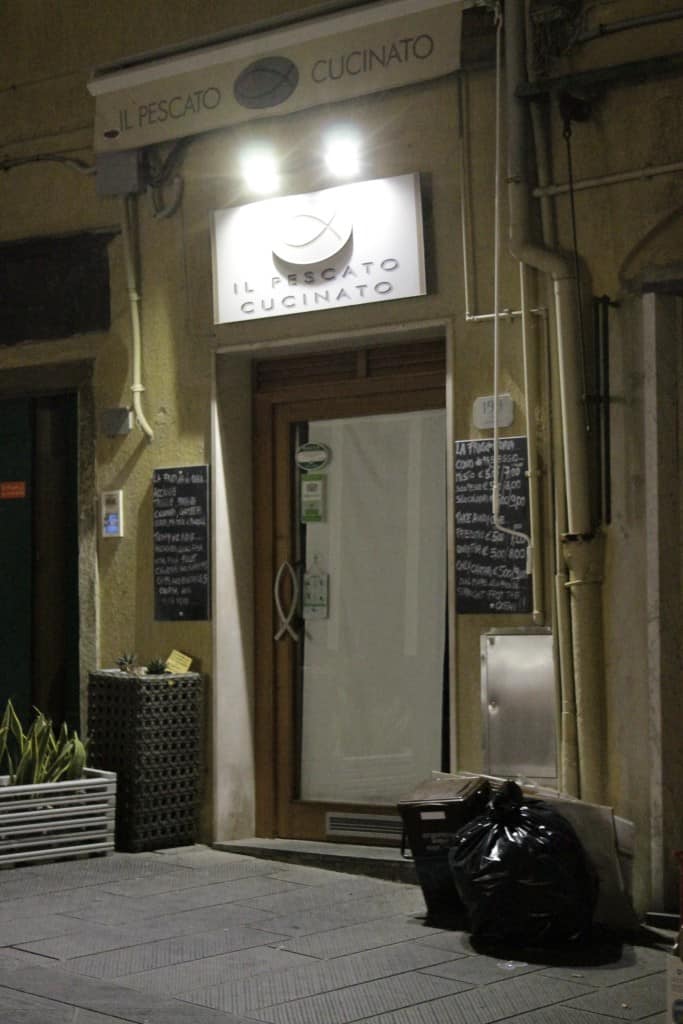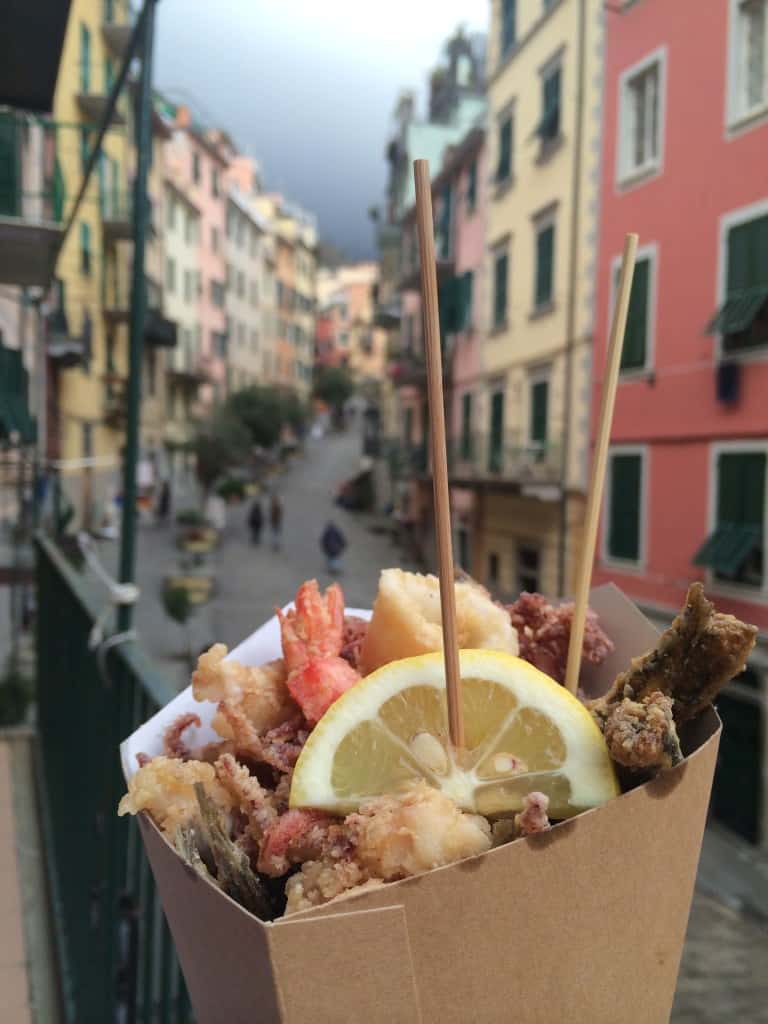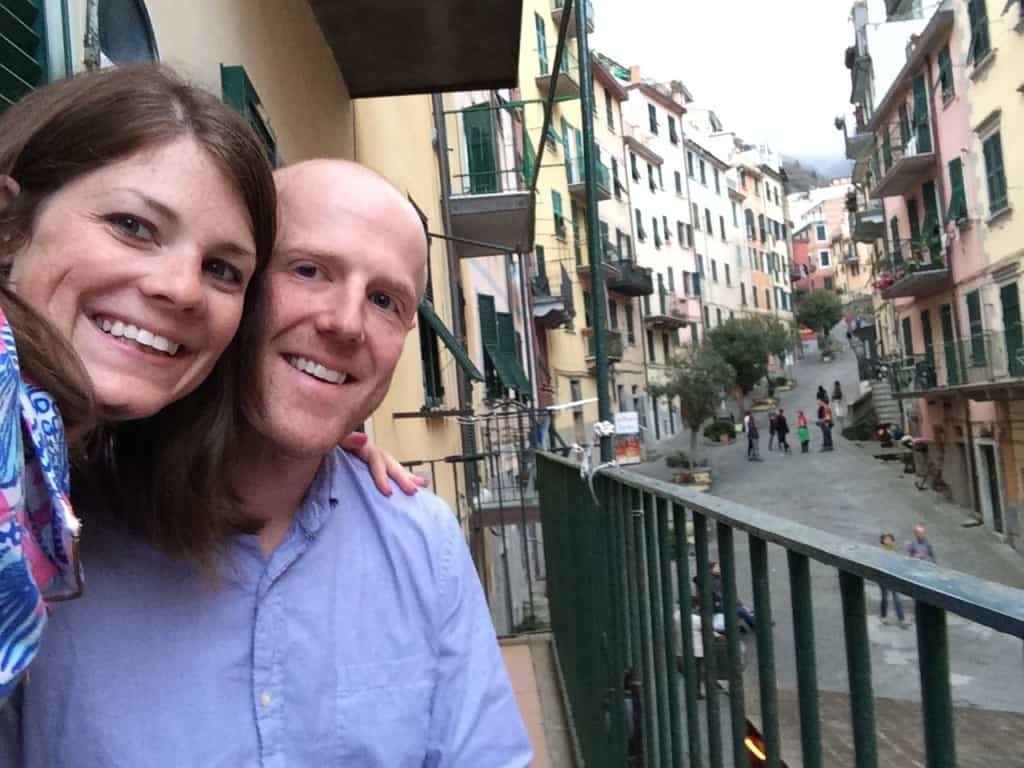 Once that was scarfed, we walked up the street a few spots and got fresh pasta to go – only 5 Euros each for delicious, fresh pasta. It wasn't as good as del Maro's was in Venice, but still yummy. I want to say – why is $5 fresh pasta fast food not a thing in the US? It's so good and easy and I really could go for it at least twice a week.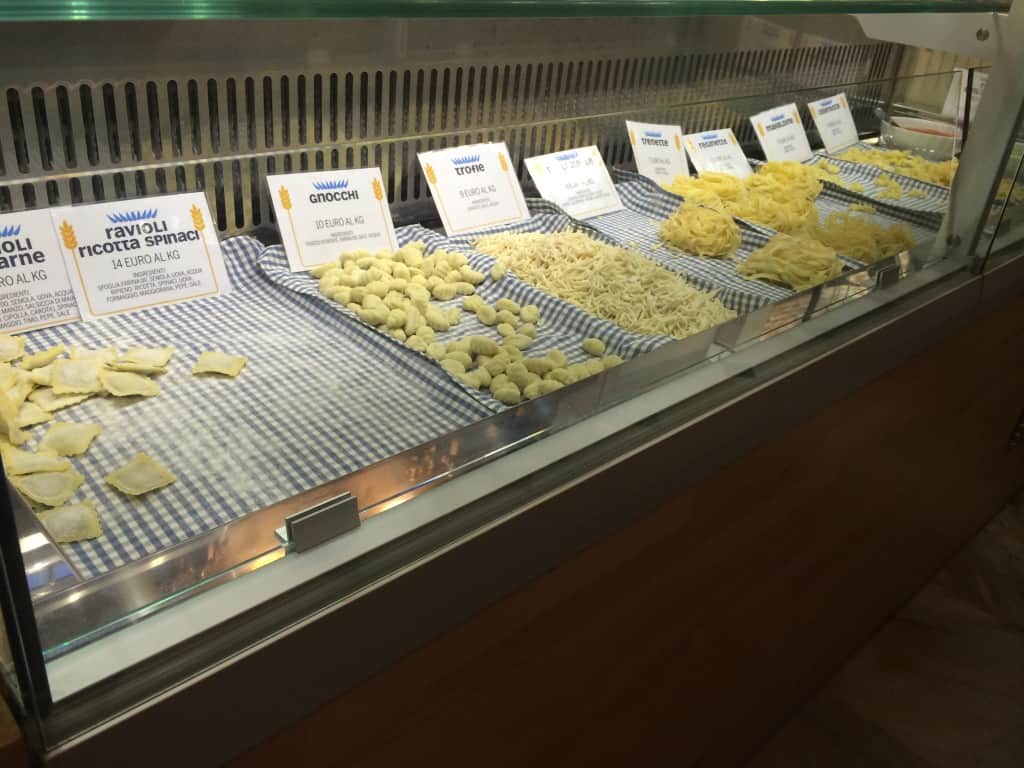 After we ate that, we walked around the town and above the town along a road and looked at the town lit up in the night.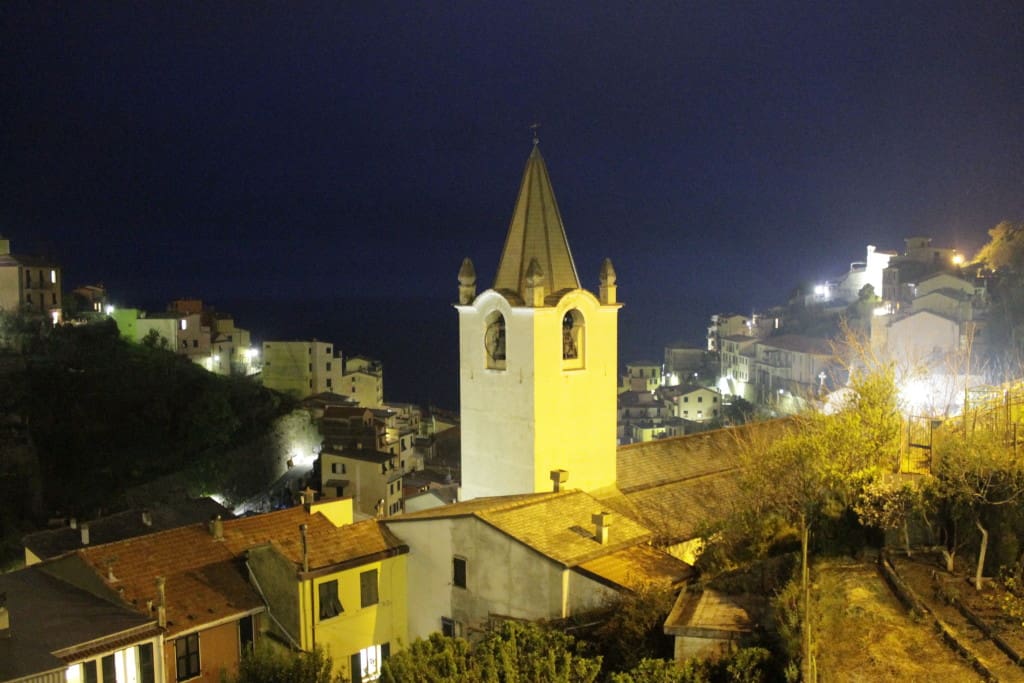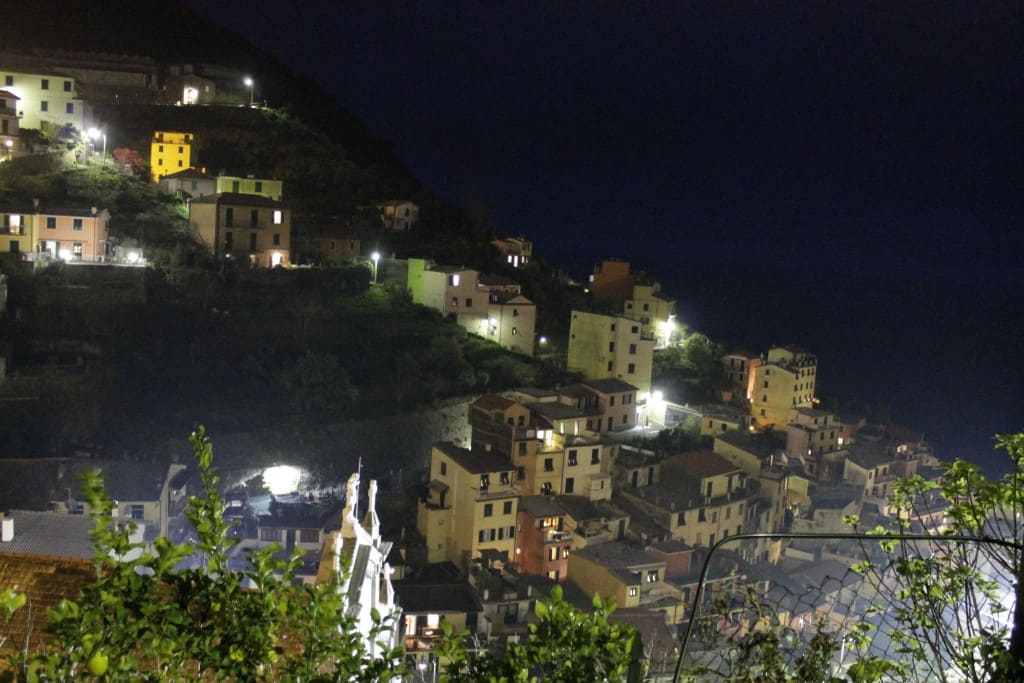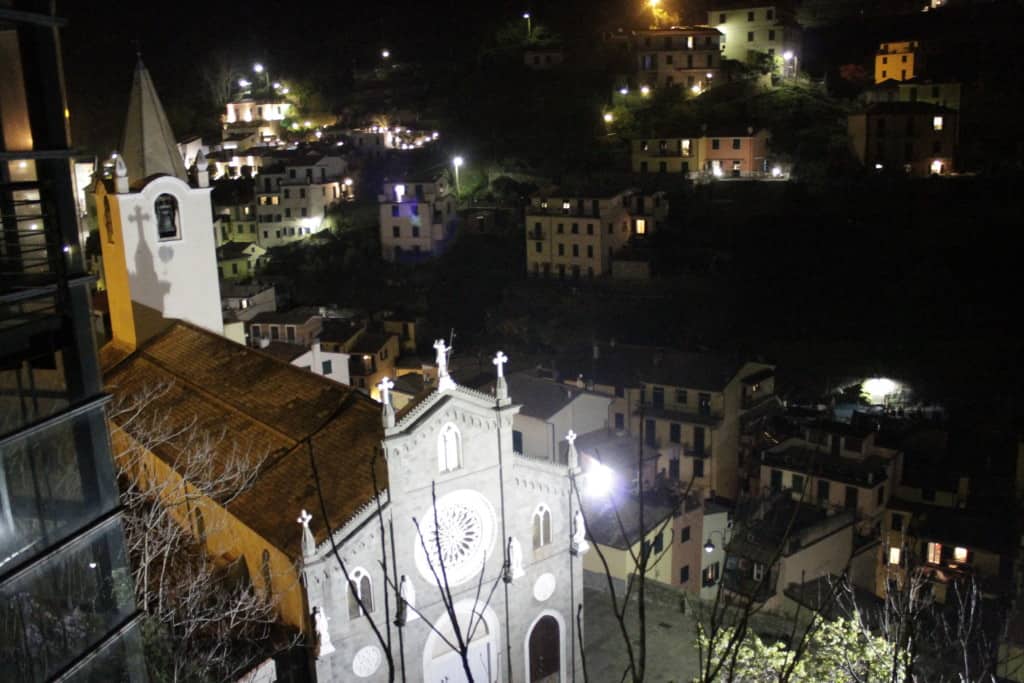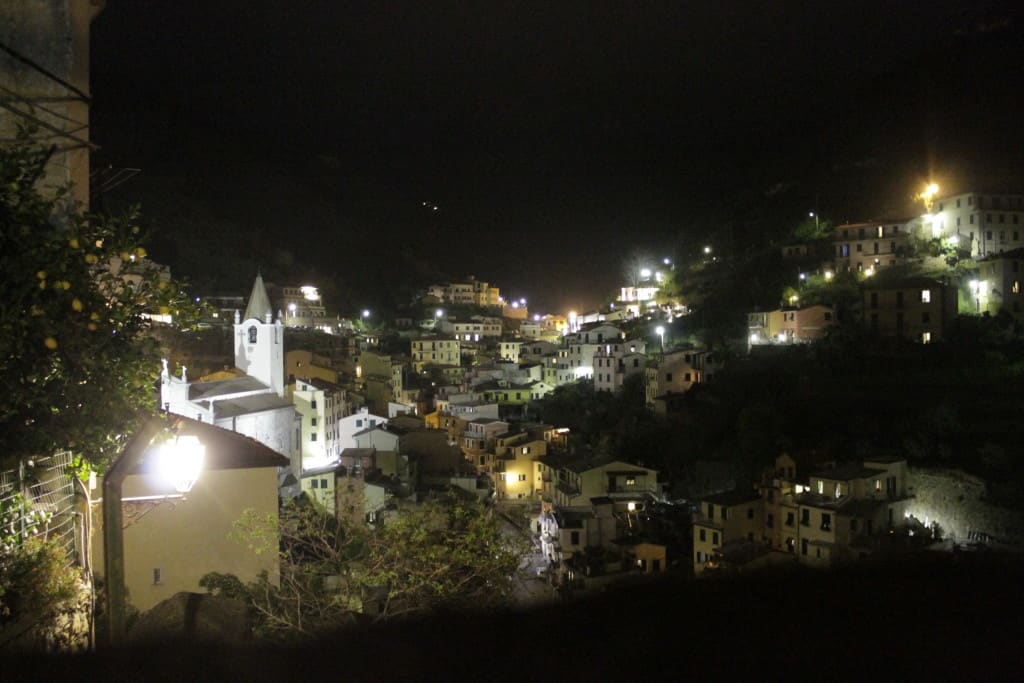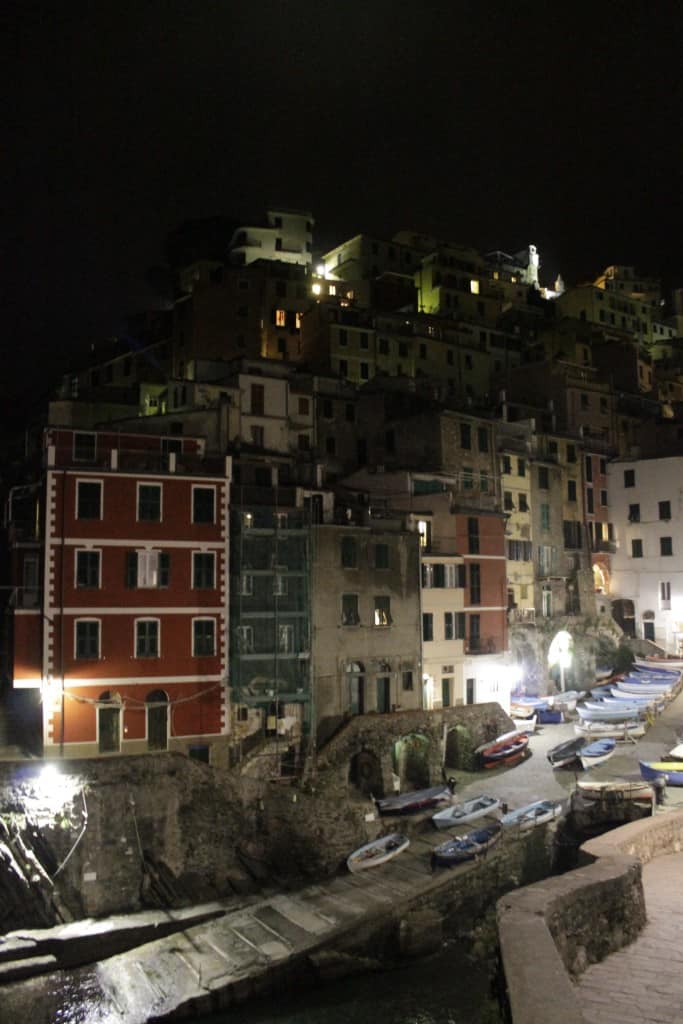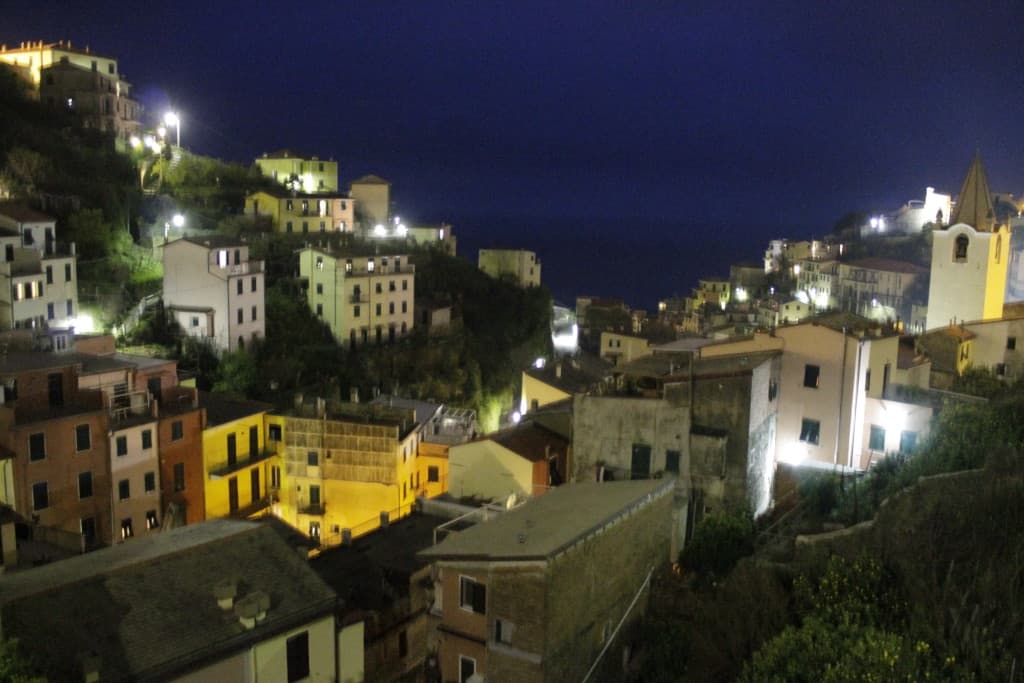 We just sat on the deck and watched the people and the stray cats and felt lucky. I know that it was our honeymoon and I did want to splash out on nice meals at restaurants, but the times when we got take out and sat on our decks were some of our favorite meals of the trip! I highly recommend it.
We went to bed early to prepare for our big hiking day the next day! We'll bring you our trip through Cinque Terre on Monday!