Favors have been one of the aspects of our wedding that we have wavered on. I knew that I wanted to do something edible (take-home glasses with someone else's name on it end up in the Goodwill bin at our house, and I can't imagine that they sell well at Goodwill). Our initial plan was to fill mini jars with cork stoppers with Charleston Crab Dip mix. It's so delicious and a real crowd pleaser. We bought the jars one at a time (Michaels never stocked more than one) with a coupon. We ended up with eight boxes of jars stacked in our guest room when I started having second thoughts.
If you were traveling, would you want to take a glass jar with a cork lid full of a powder, put it in your purse, take it to the after party, travel home with it the next day, then hope that you eventually remember to make it? I started thinking that the favor might be more trouble than it's worth.
So, we decided not to do a favor. They aren't exactly mandatory. But then, I changed my mind again 🙂 We made delicious pecan pralines at Christmas time, and I decided that they would be the perfect taste of Charleston to send home with our guests.
Bonus: we decided to wrap them in simple plastic bags, so the guests could eat them on the spot, or later that night, and then throw away all of the packaging. Easy, breezy, delicious.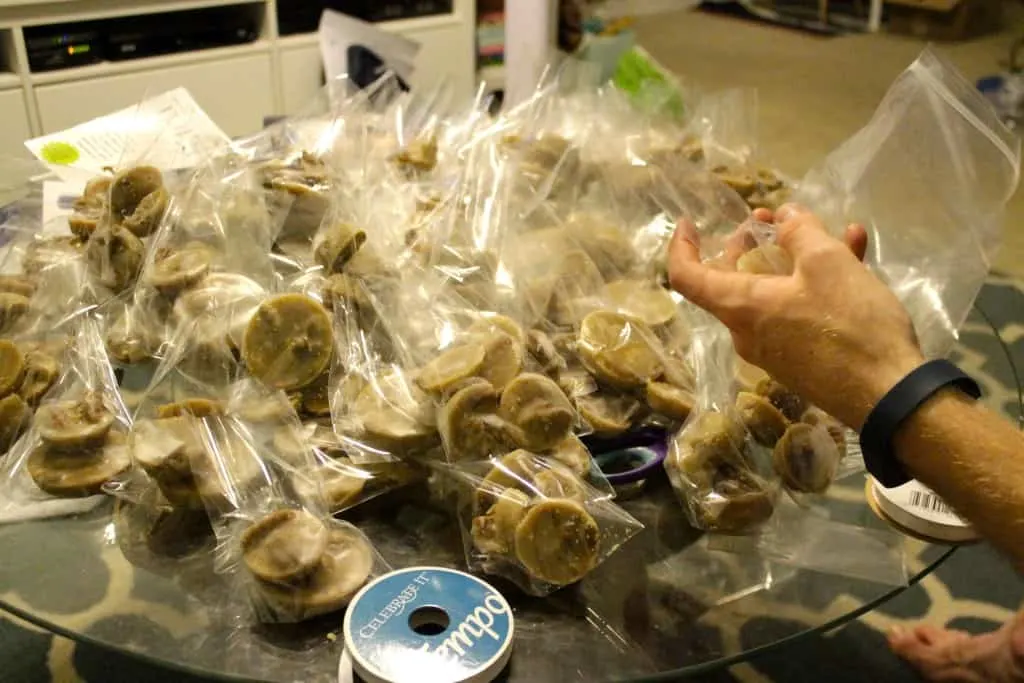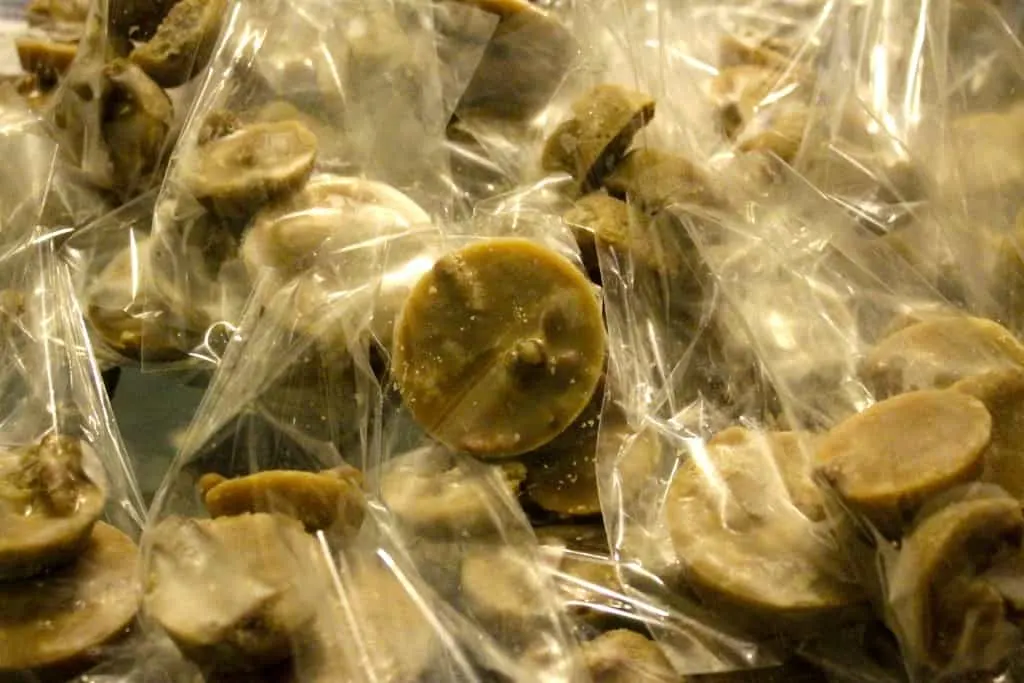 So, the weekend before our wedding, we made 300 pralines. We already shared the recipe with you, but here are some tips that we picked up along the way:
Make only one batch at a time, unless you have a huge pot. It foams up a lot as it boils.
Have two people, the stirring is really too much for one person, especially if you make multiple batches in a row.
Make them in muffin tins if you want them to be thicker and have a perfectly round shape.
Each batch makes 48 mini muffin tins or 24 regular muffin tins.
Grease the muffin tins very well each time or they won't come out. Don't test this, you will be mad.
To get them out of the tins, once they are totally cool, flip the tin upside down over a towel. They should all fall out easily and be perfectly round.




Store in an airtight container in the fridge until about 2 days before your event, when you can bag them up (and seal them).
We tied each one with a tag that reads "It was sweet of you to come! Charleston Pralines made with love by the bride and groom."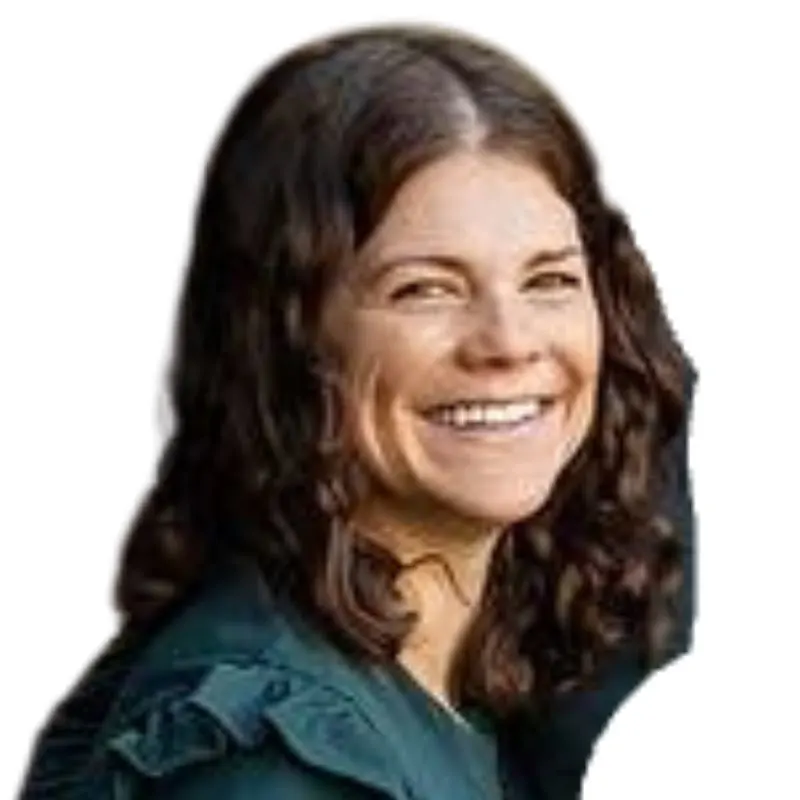 Hello, I'm Morgan, half of the creative force behind CharlestonCrafted.com! With a passion for DIY that dates back to 2012, I've transformed three homes and now I'm dedicated to helping others craft their dream spaces. Let's turn your house into a home together!