Looking for a free tool to do keyword research? Don't overlook Pinterest as an excellent option!
Pinterest is where tons of people go for inspiration – and I am the same. However, I also use Pinterest for inspiration for what blog posts to write next or for what keywords to target for a blog post that I am already writing.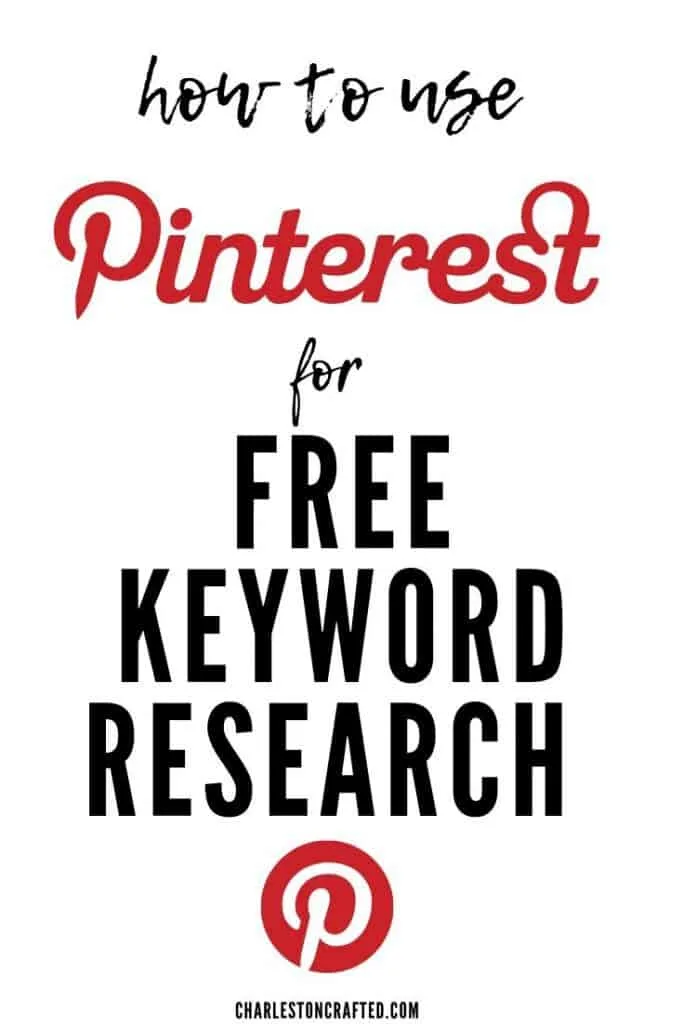 Here's how to use Pinterest for keyword research
I use Pinterest for keyword research in 3 ways. Two are SUPER simple and one is more intermediate, but all are FREE and easy to do.
Search bar pop ups
Head over to Pinterest and start typing in the search bar.
You will see that Pinterest offers you the top 5 suggested keywords starting with whatever you have typed.
DO NOT press enter. Just write down things that pop up below the search bar!
In my example, I would type "plywood", "countertop" and "plywood countertop" to get some keyword ideas.

Search bar boxes
Now, press enter! You are going to see pin results, but above that, there will be a long horizontal line of boxes.
These are keywords that are often searched alongside your keyword.
You might want to include them in your keyword, title, subheadings, or FAQs of your blog post.
Or, use these ideas to build out some content trees!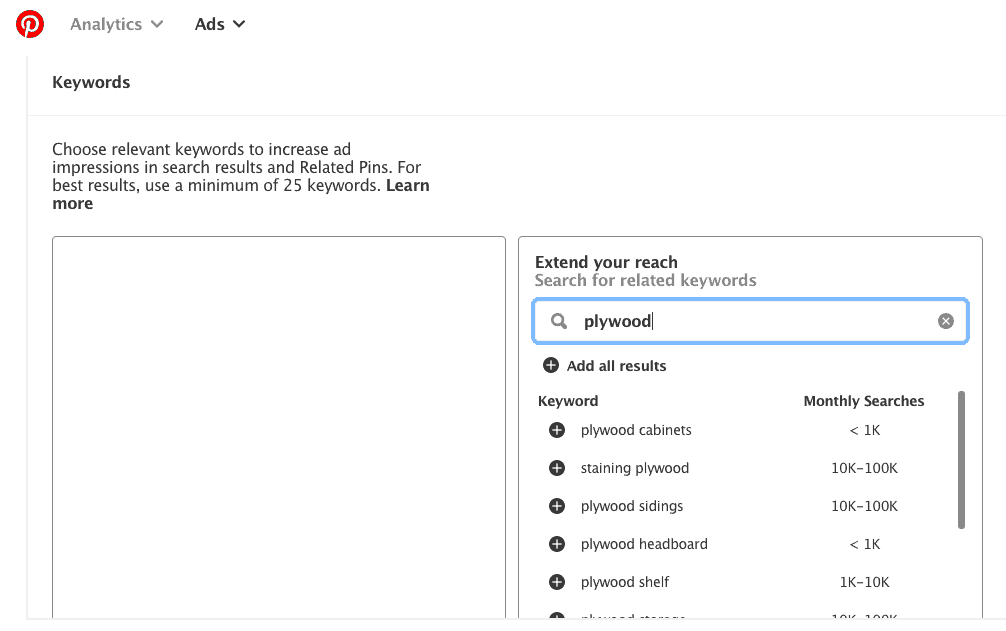 Extend your reach
This third tools for using Pinterest for keyword research is a little more hidden, but still super valuable (and easy and free!)
To get to the "extend your reach" page, you will need to go like you are going to create an ad.
Ads –> Create an Ad
You can set up the ad if you plan to use an ad, or just hit CONTINUE.
On the "Add More Details" page, scroll down until you get to "Keywords"
Under "Extend your reach" type in your keyword. Warning – you will need to err on the side of broad here as specific keywords don't get results.
This is a great place to find related keywords and their monthly search volumes.
As you can see, Pinterest can be an extremely valuable keyword research tool.
Once you find all those keywords, you'll want to put them to use. Here's how to use keywords to create strategic content using content trees.
Try it out and let me know how it goes!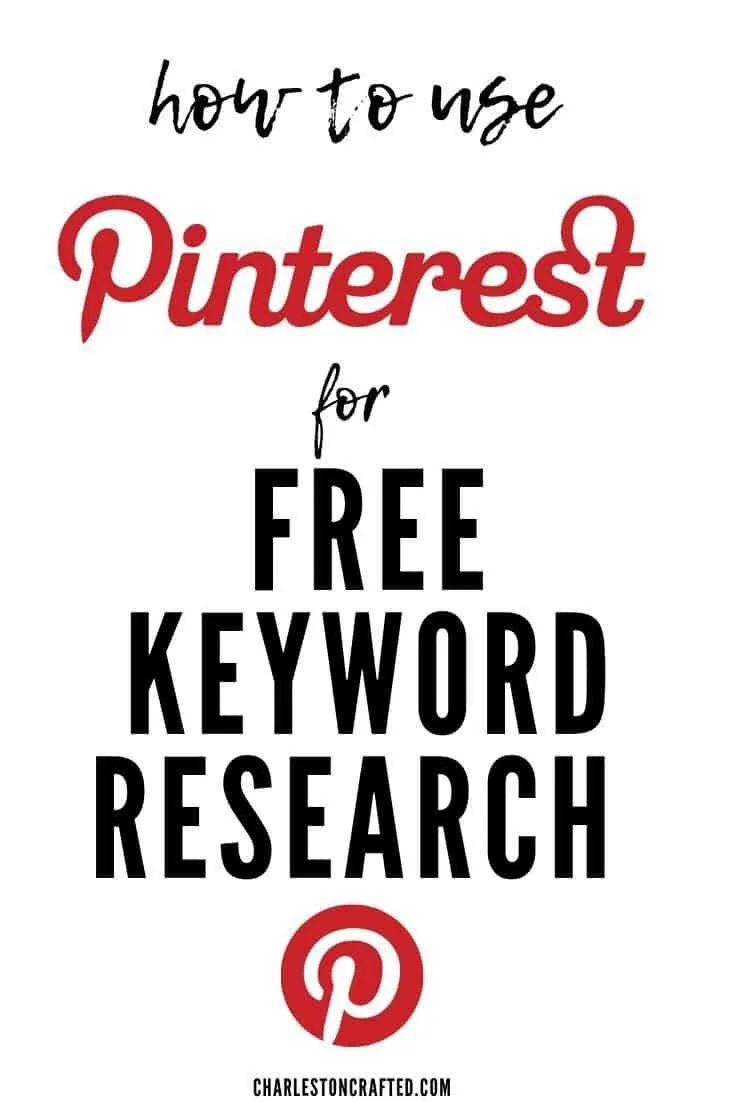 Yield:

1 awesome keyword
How to use Pinterest to do keyword research
Looking for a free keyword research too? Pinterest is underutilized. Here is exactly how I use it for SEO keyword research.
Materials
Notepad and pen or online note taker
Tools
Computer with internet access
Instructions
Search bar pop ups
Search bar boxes
Extend your reach in Ad Setup
Want more help getting started with keyword research?
Like this post? Check out my post on how to use YouTube for keyword research!
Here are all of my favorite free keyword research tools!
Is there another way to do keyword research with Pinterest that you use and love?