Looking to check out a new coastal home decor blogger? Here are some of my favorites!
What a weird time this has been! I know that a lot of people have been effected financially by the closing of so many businesses – and what ever is happening (or is about to happen) to the economy.
Bloggers are definitely not left out of this recession. The amount of money that we make off of display advertising (the ads you see on our website) fell in half over night. A lot of our sponsored posts have been cancelled or postponed indefinitely.
This is not to complain – we have it better than many people and I am so thankful to be healthy and have a job where I can work from home.
I have gotten a lot of questions about how you can help our business during this time. I love the below graphic from Chris Loves Julia with ideas for supporting content creators during this time – without spending a dime. Ideas include:
Spend time on our websites! Click around, visit multiple pages, watch videos, read posts!
Re-pin and share to pinterest, facebook, twitter, or where ever you share things that inspire you. Be sure to tag us when you share!
Subscribe to us on Youtube!
See something that you like on social media? Tag a friend!
Click on our links and purchase through affiliate links
Leave comments!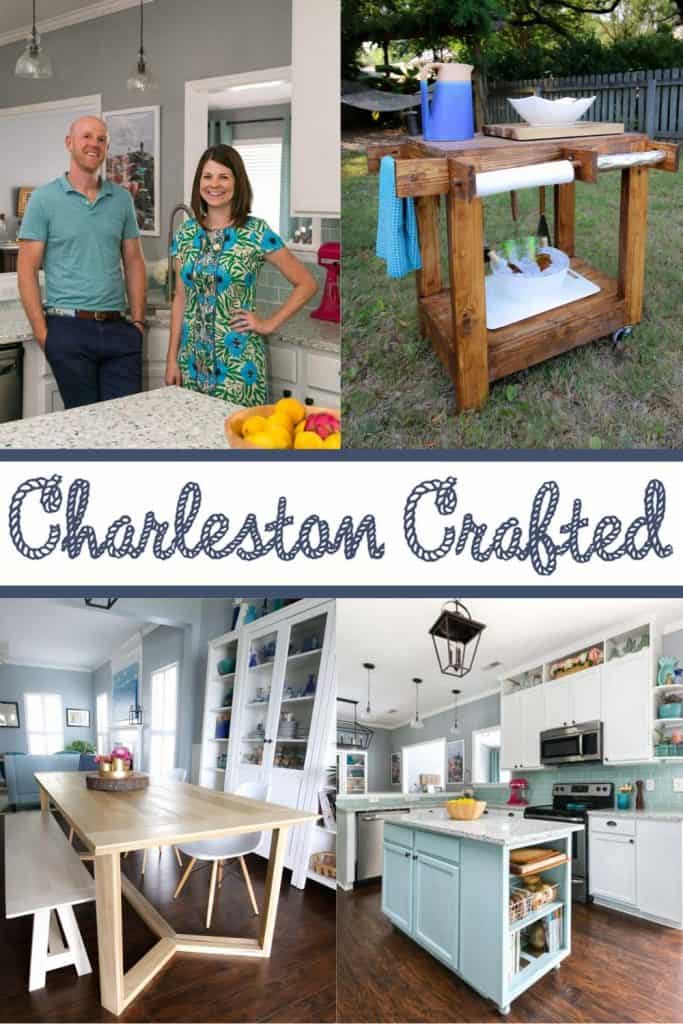 Coastal Decor Bloggers to Check Out
Another way to support the creative community is by finding new accounts to follow.
If you like our colorful, coastal home decor style, here are some other bloggers you are sure to love!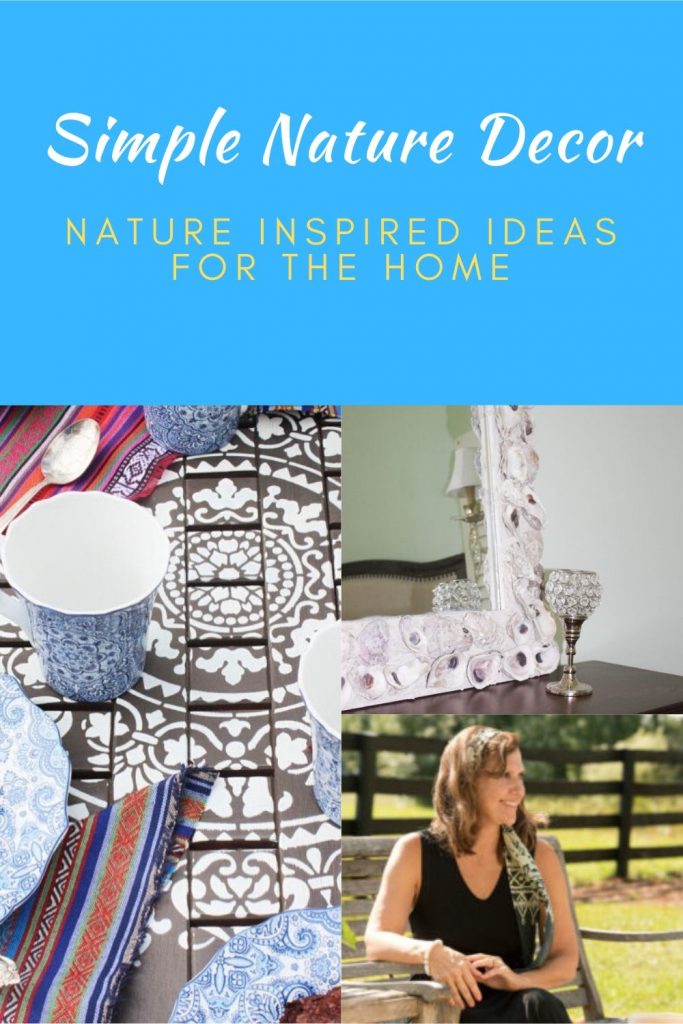 Maria shares nature-inspired DIYs, crafts, and home decor. She also has an Etsy store where she sells beautiful blue and white home accessories!
Be sure to check out her DIY oyster shell bookends and her DIY Easter basket from a grocery bag!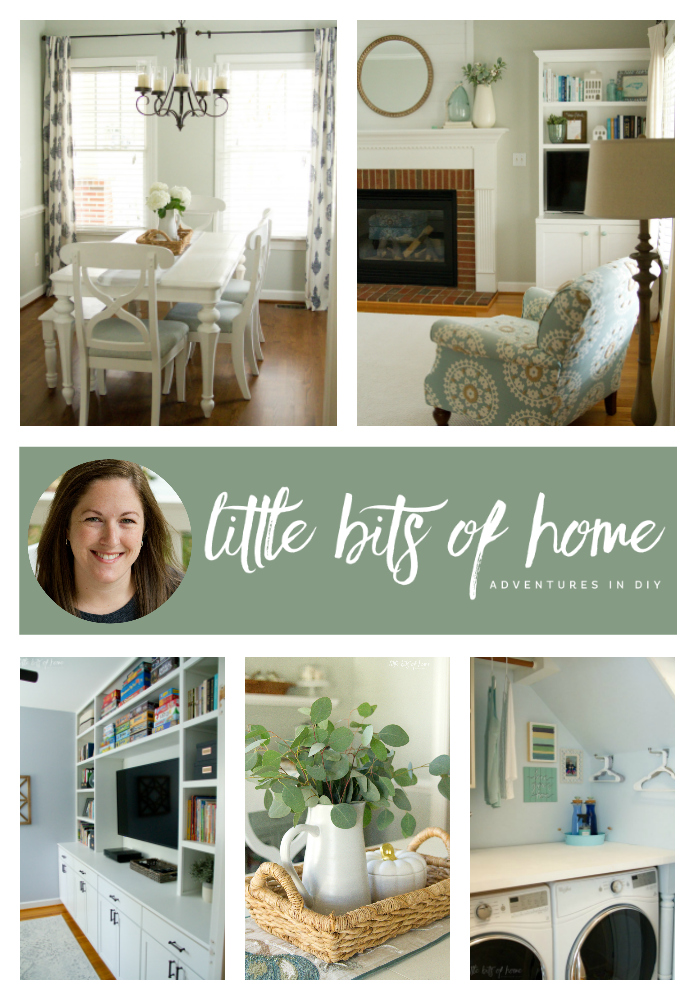 Samantha is a DIY home renovator with a ton of great projects! She has a really beautiful home with super personalized decor in each room.
Be sure to check out: the dining room reveal, living room refresh, laundry closet makeover, Star Wars bedroom, paper wall of flowers.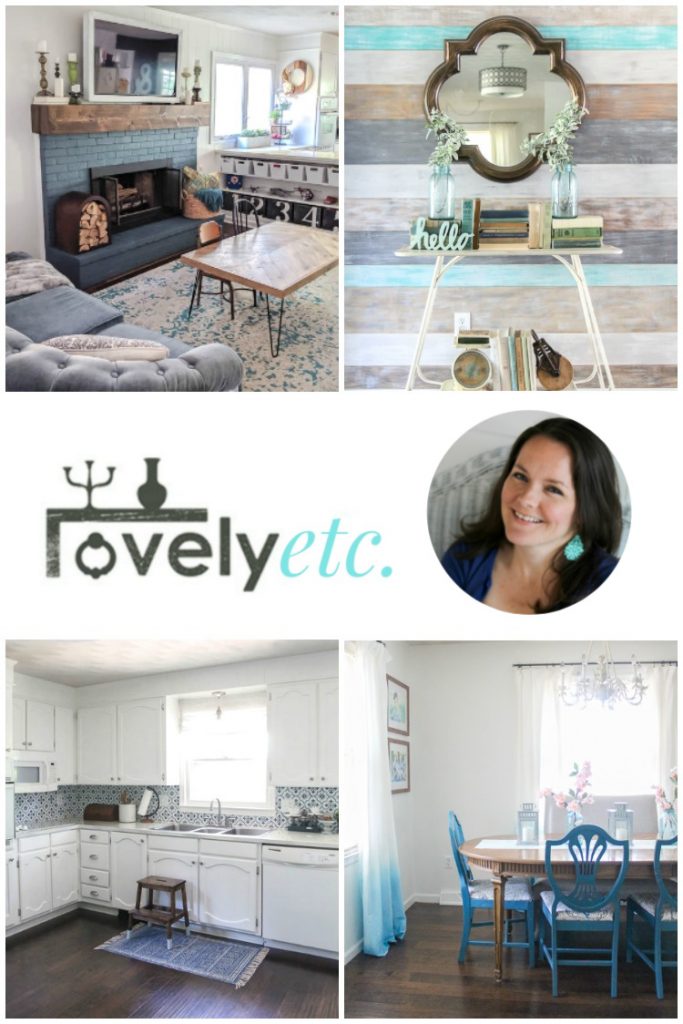 Carrie blogs about decorating, creating, repurposing, simplifying and making your home truly yours…all on your real life budget.
Be sure to check out: her entryway, budget kitchen makeover, modern farmhouse bathroom, DIY rustic fireplace mantel, easy Spring table decor.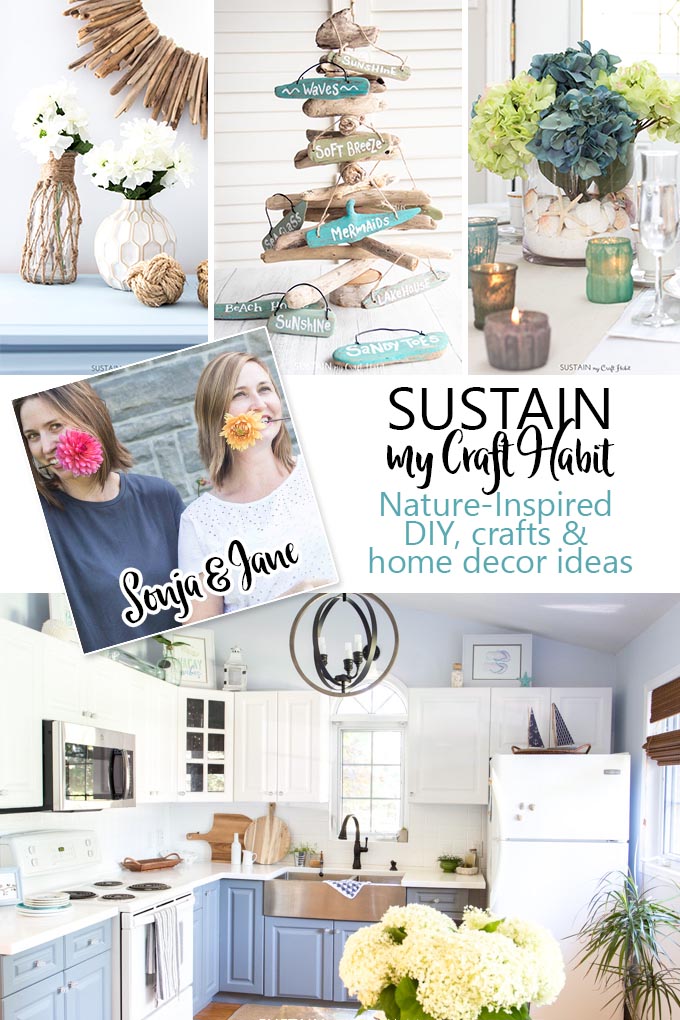 Jane and Sonja love crafting and creating! Together they blog about knitting and crochet, upcycling furniture, home decorating (modern coastal style), DIY projects around the home and cottage, crafting with natural materials such as driftwood and stones.
Be sure to check out: seashore resin art, coastal cottage kitchen remodel, DIY modern canvas planter, bathroom makeover, lavender sachets, beachy centerpiece.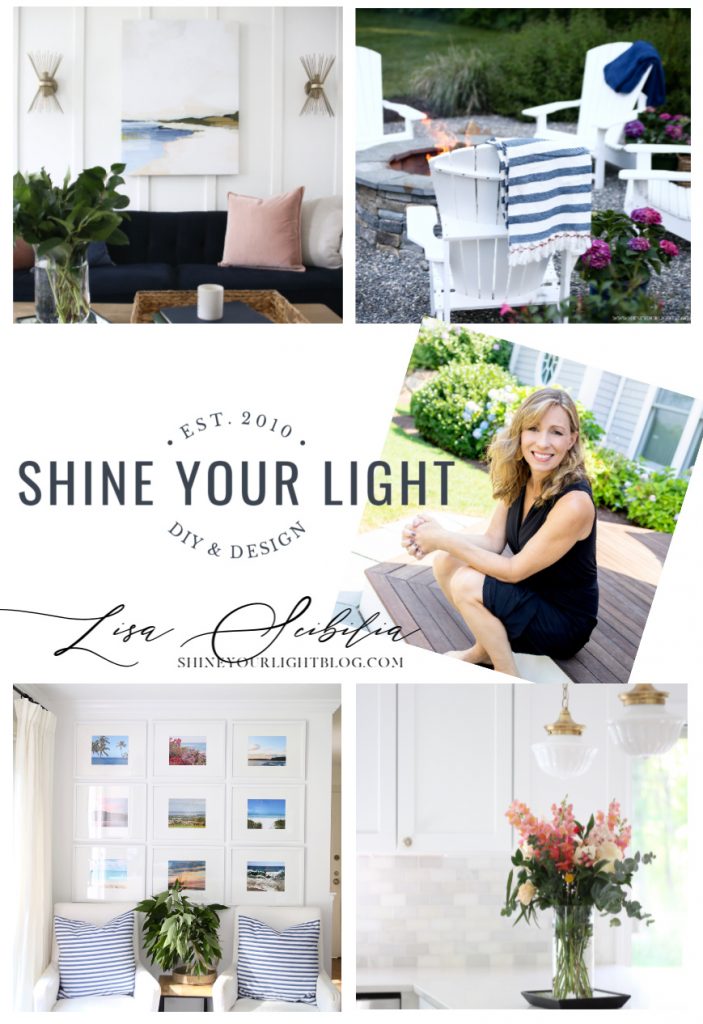 Lisa lives in Massachusetts and shares home improvement tutorials, fun and personal art projects and simple and affordable interior design ideas, as well as the occasion food and drink recipe and ideas for entertaining.
Be sure to check out: Light and bright kitchen remodel, patio deck makeover, half wall column makeover, herringbone marble tile floor, silverware box makeover.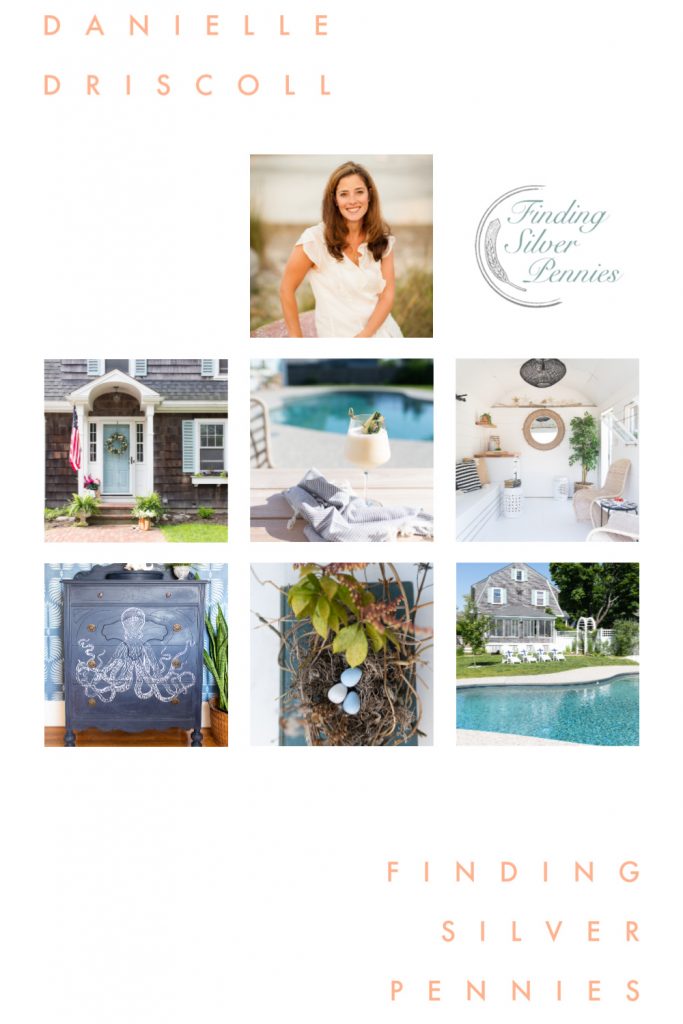 Danielle lives at Scituate Harbor, Massachusetts. She loves the beach and all things shabby chic. She shares tons of painted furniture as well as home decor and room makeovers.
Be sure to check out: how to paint an octopus dresser, modern coastal pool house, coastal decor ideas for summer, watercolor bunny free printable, DIY birds nests.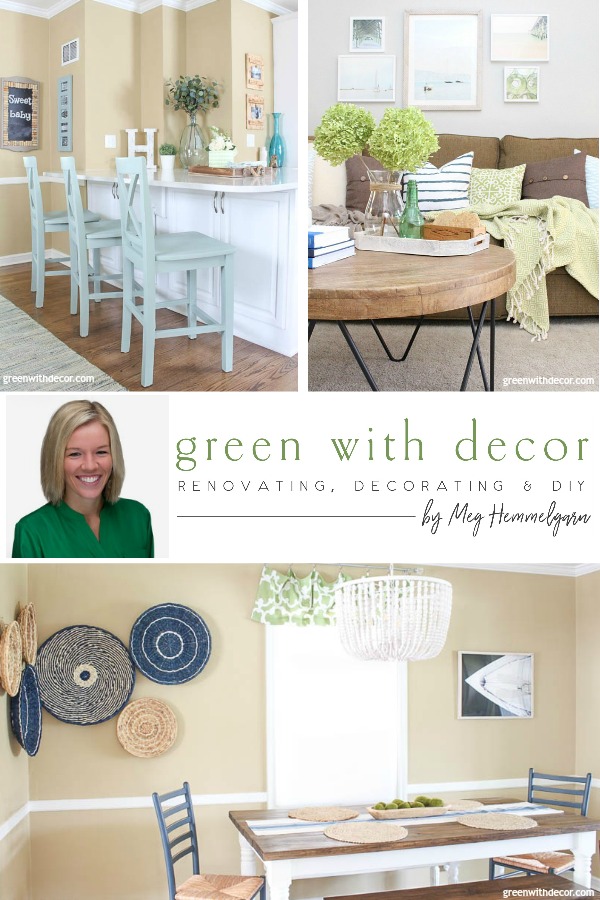 Meg lives in Wisconsin and blogs about home decor shopping on a budget, how to decorate a room from start to finish, furniture painting and DIY projects.
Be sure to check out: crate shelves, seagrass basket wall, how to paint barstools, coastal rustic living room, and her foyer!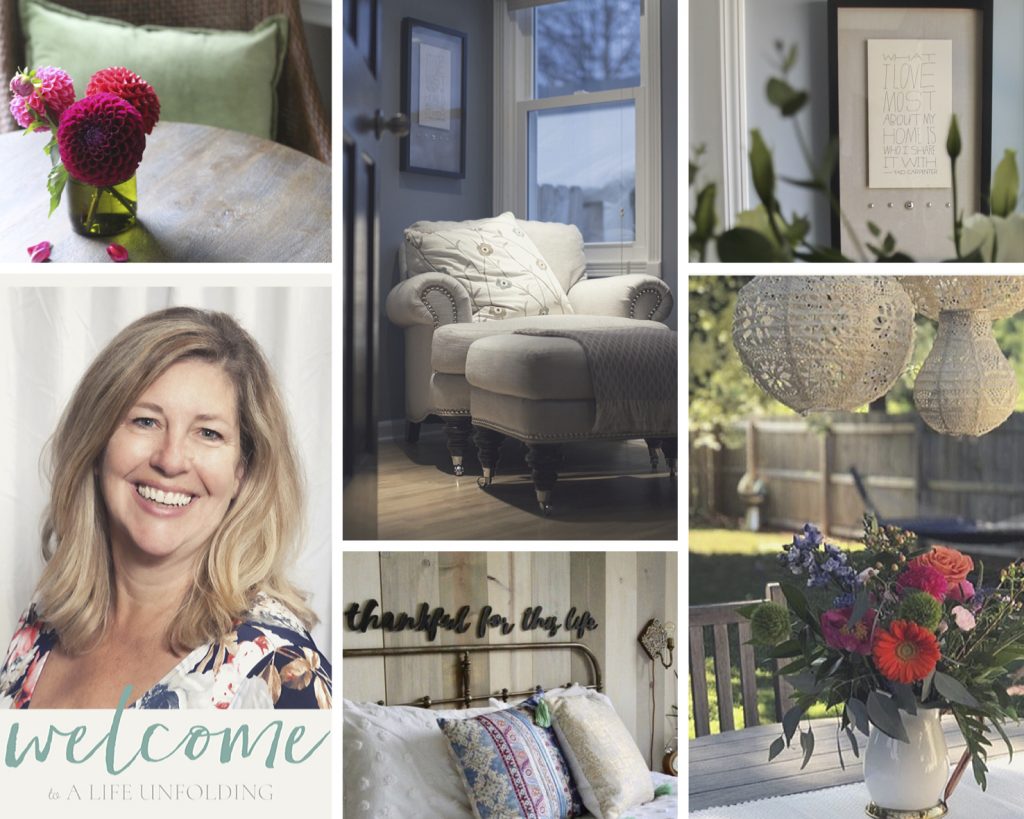 Libbie is am empty-nester with tons of DIY projects under her belt! She and her husband are ever-redesigning their own home, their lake house, and a few fixer-uppers they've taken on along the way.
Be sure to check out: butcher block counters, wood block headboard, concrete bar top, coastal master bedroom.
Any other coastal decor bloggers you want to share?
Facebook | Instagram | Pinterest | Twitter | YouTube